What I ate: April 15, 2014
Breakfast: Homemade Blueberry muffin and bacon, both previously frozen. I reheated the bacon in a sauté pan from frozen. I reheated the blueberry muffin for 0:35 in the microwave on high, from frozen.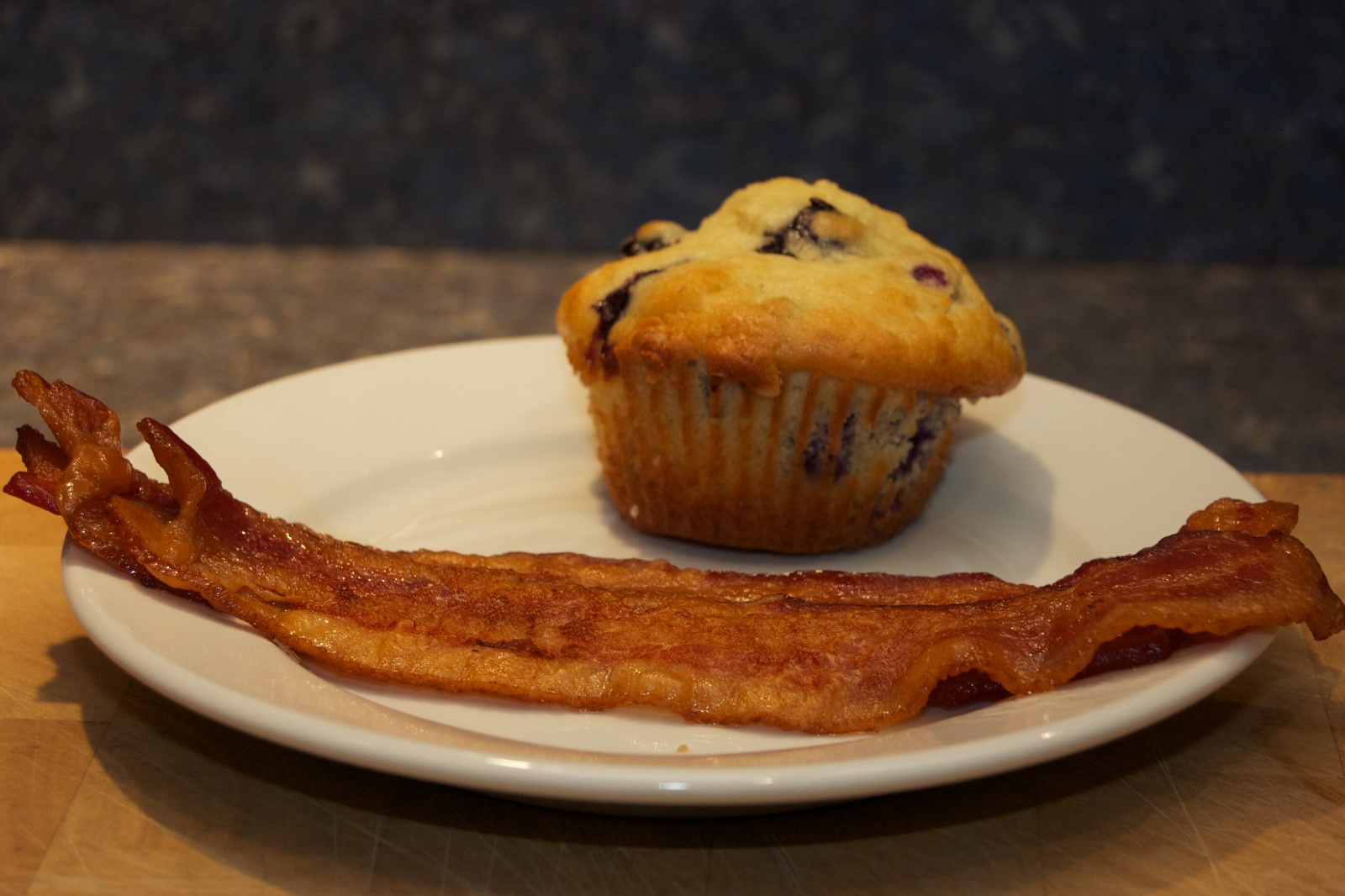 Snack: 1.0 oz. Sriracha chex mix . And, later, another piece of bacon.
Lunch: Mom's shrimp and egg stir-fry. I forgot to take a picture of it, but it looked just like this: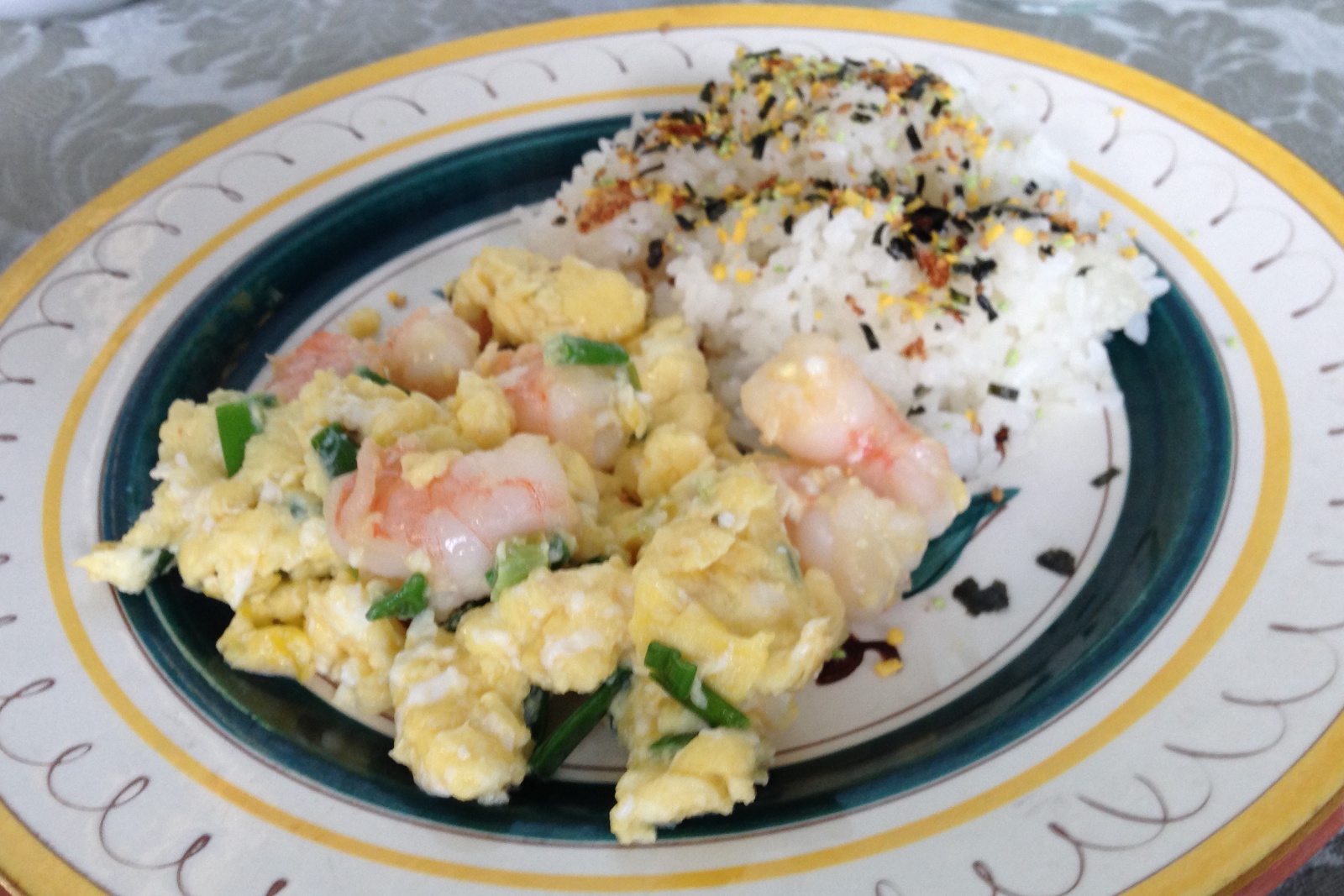 Dinner: Mom's tempura at the lake with Mom, Dad and my nephew. 4x shrimp, 2x fish, 2x green pepper, 2x asparagus and 2x onion.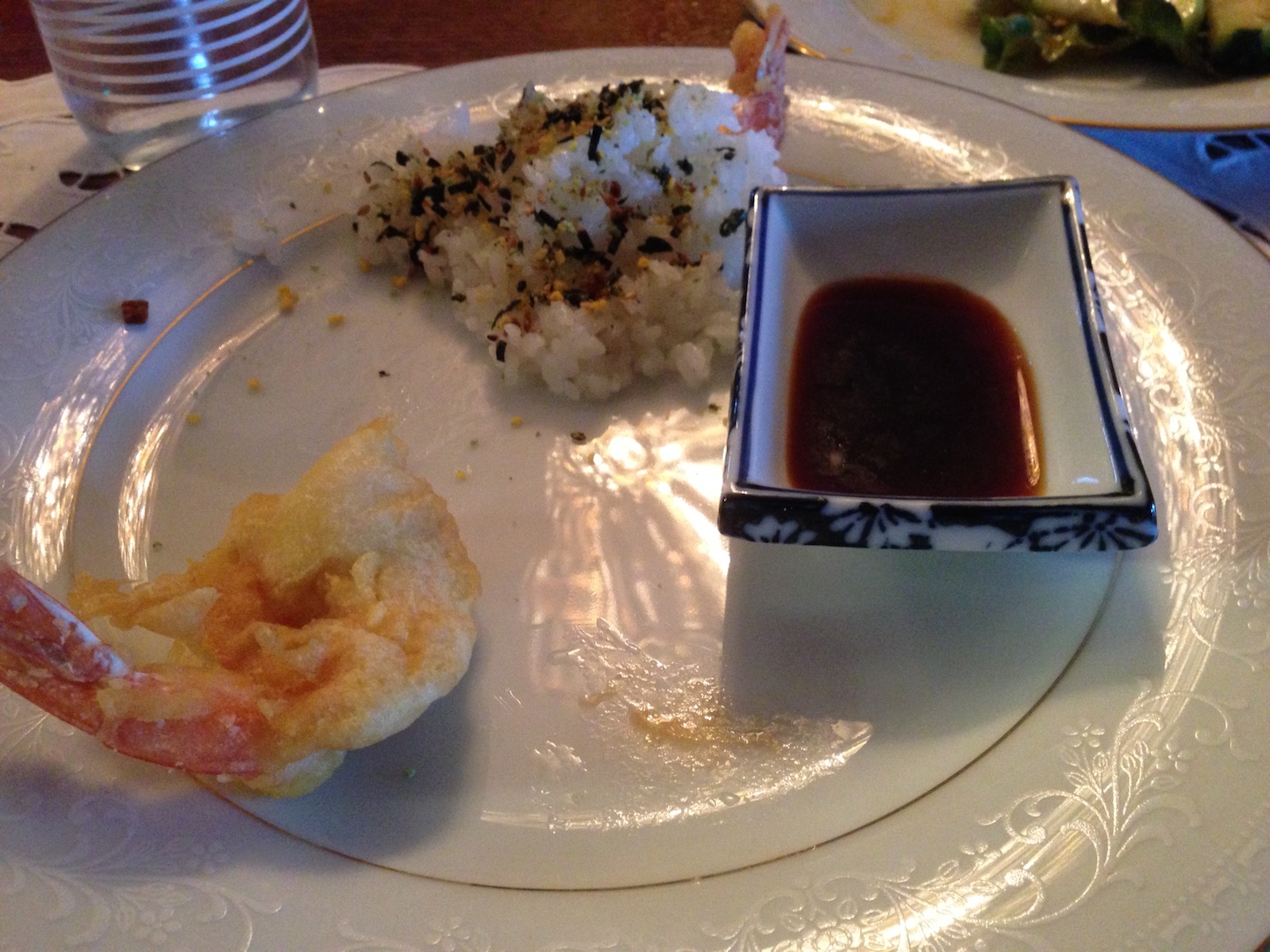 Weight at beginning of the day: 128.2 lbs. Weight at the beginning of the next day: 128.2 lbs.