What I ate: April 20, 2014
Breakfast: Bagel, lox and cream cheese on a whole wheat bagel with tomato and red onion. And a mimosa.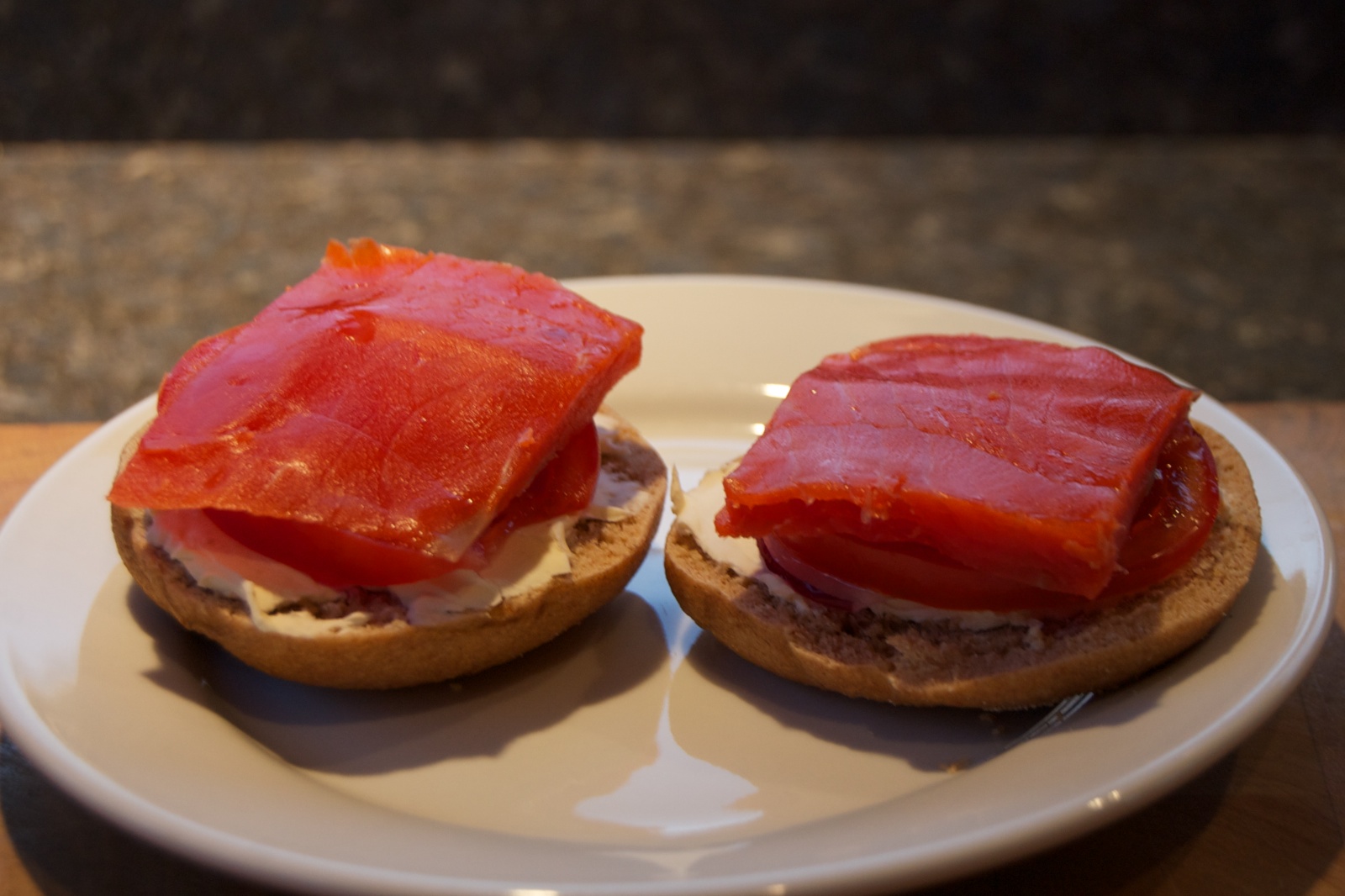 Snack: 1.0 oz. Sriracha chex mix .
Lunch: Mom's barbecued pork at the lake with Mom, Dad, my nephew and my brother-in-law.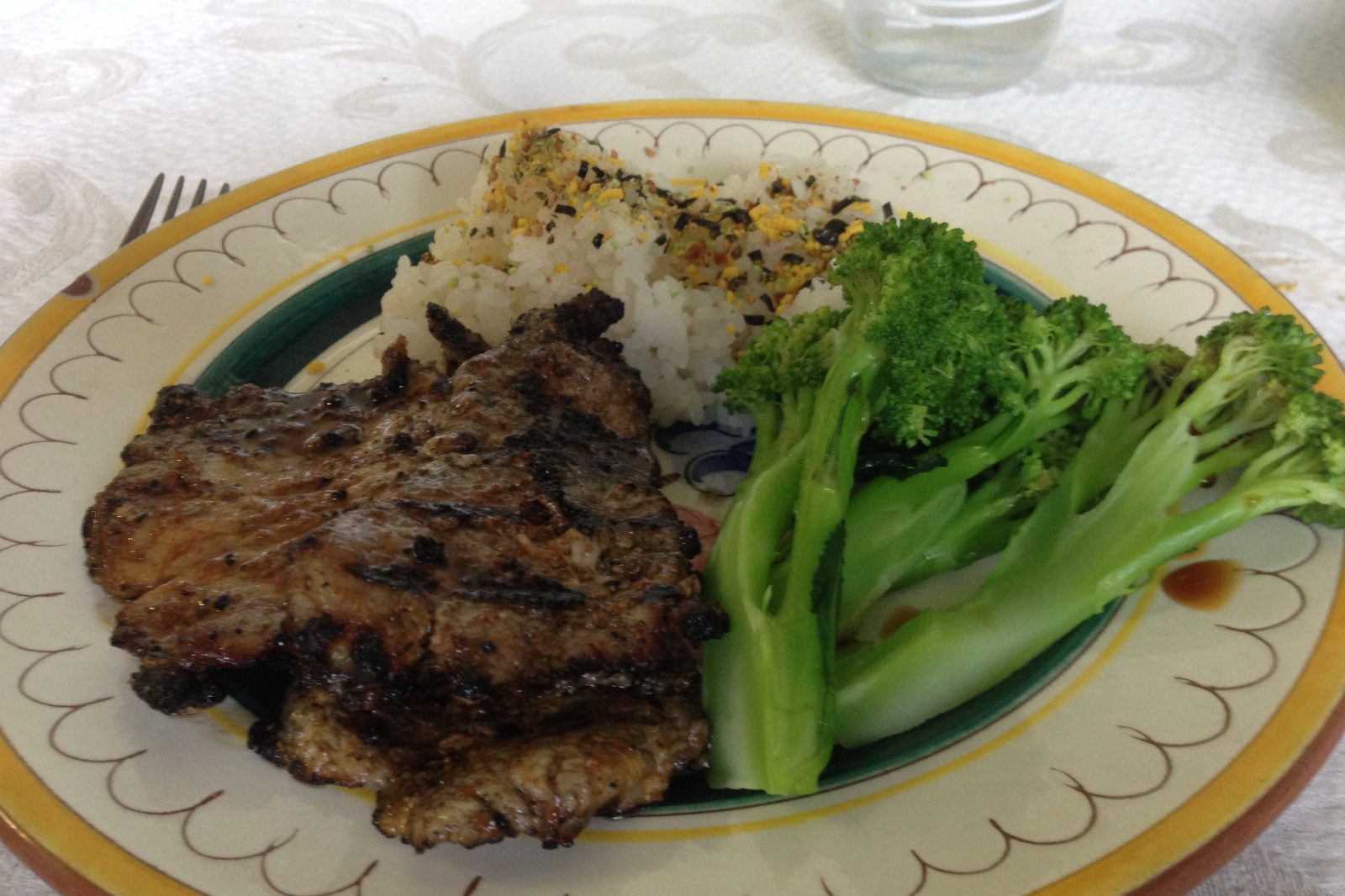 Dinner: Ham and Swiss cheese sandwich . With Kettle Chips hot jalapeño potato chips. Well, it is ham. I ate so much food the last week and a large lunch as well, so I wasn't in the mood to make a big Easter dinner.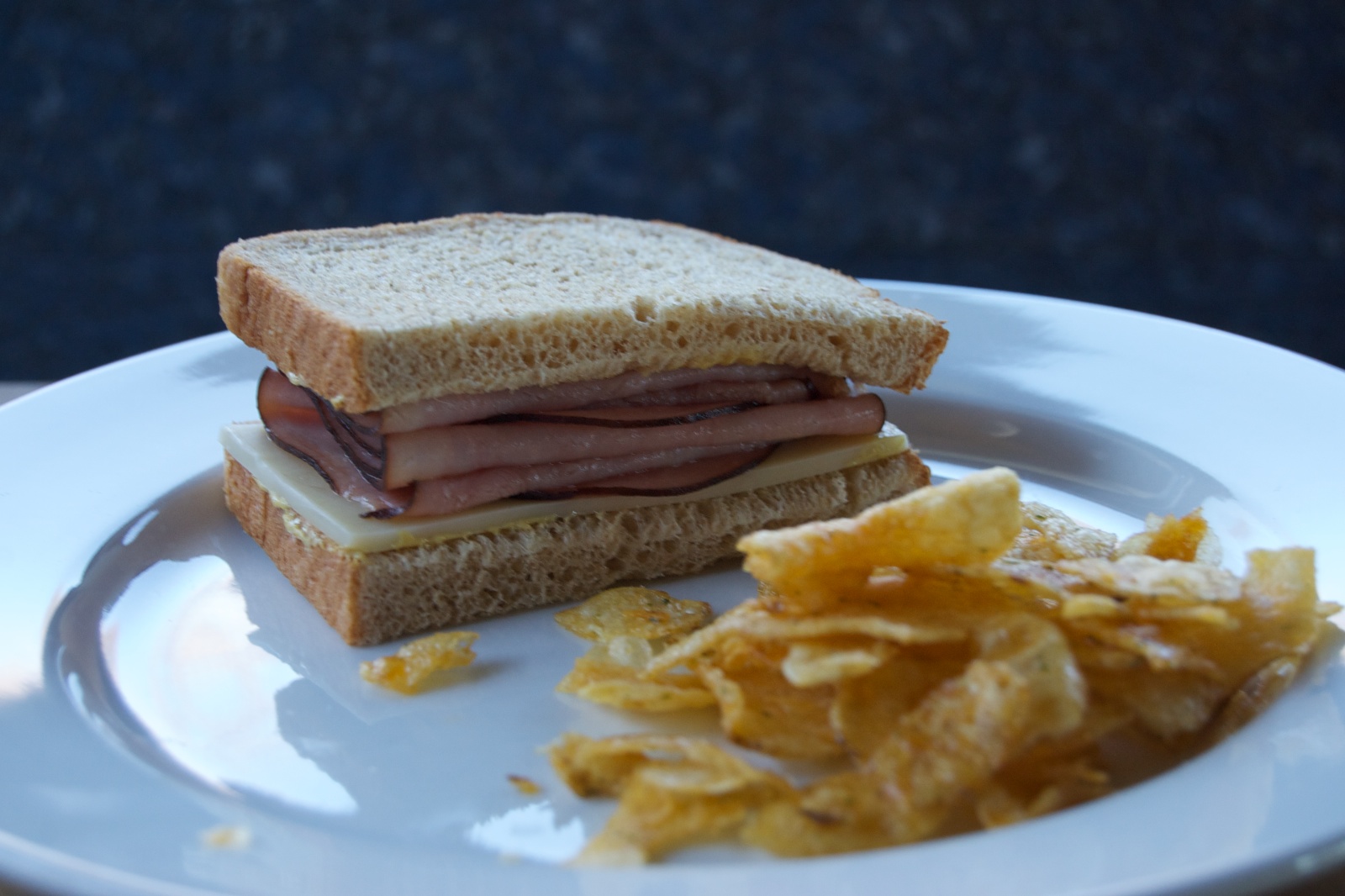 And 2 glasses of Diseño malbec.
Weight at beginning of the day: 128.2 lbs. Weight at the beginning of the next day: 127.0 lbs.