Spicy veggie, mushroom and cheese omelette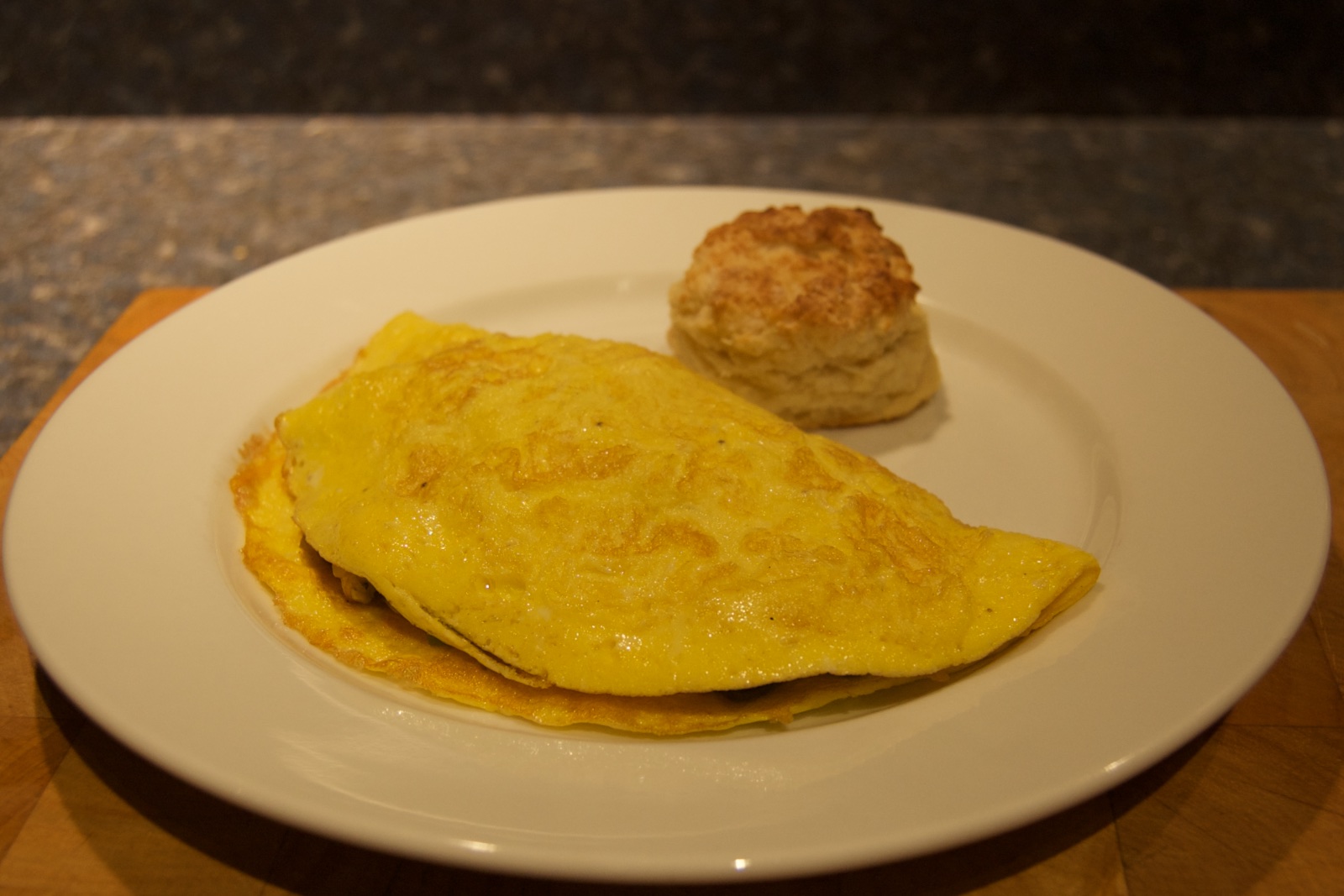 This was OK. The mushroom weren't quite to my liking. On the other hand, I'm not a huge fan of mushrooms. Spicy veggie, black bean and cheese omelette was much more to my liking.
I prepared the onions, green peppers, jalapeños and mushroom on Sunday when I prepped the chorizo breakfast burrito filling. The omelette filling is on the left.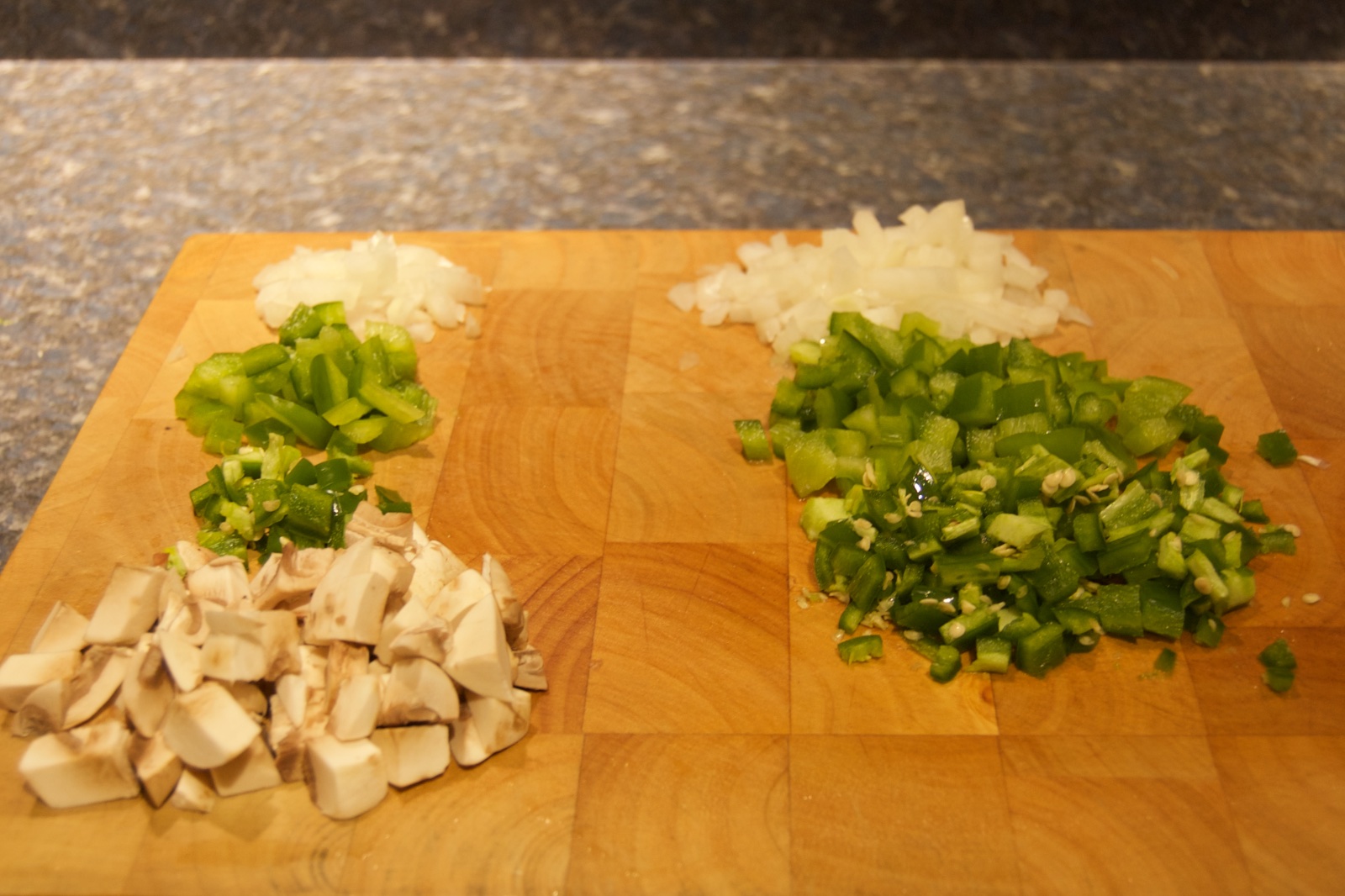 Cook in a sauté pan and seasoned with salt and freshly ground pepper. Cooled and stored in a container in the refrigerator.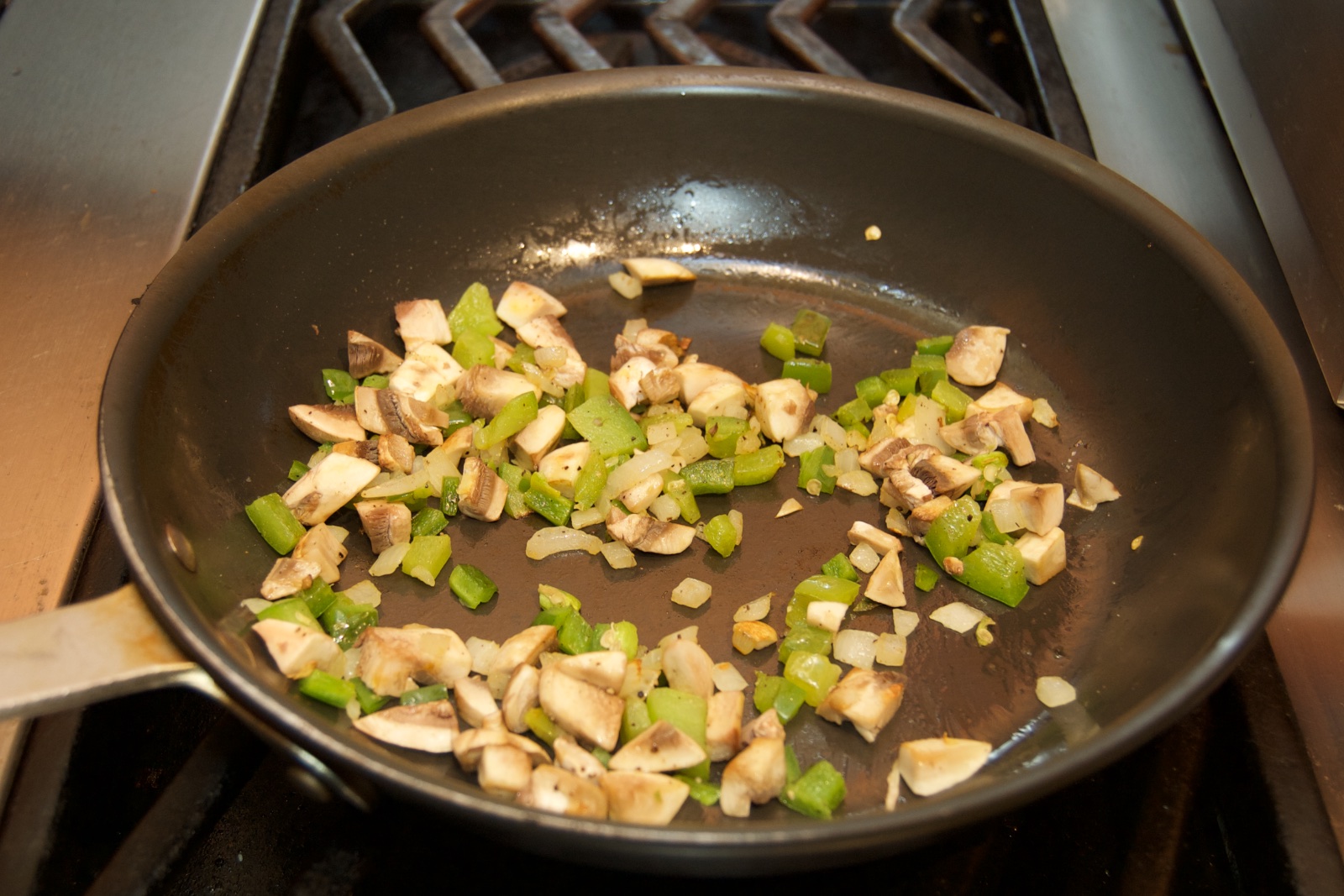 Today (Tuesday) a beat two eggs and seasoned with salt and pepper. Cooked in a sauté pan.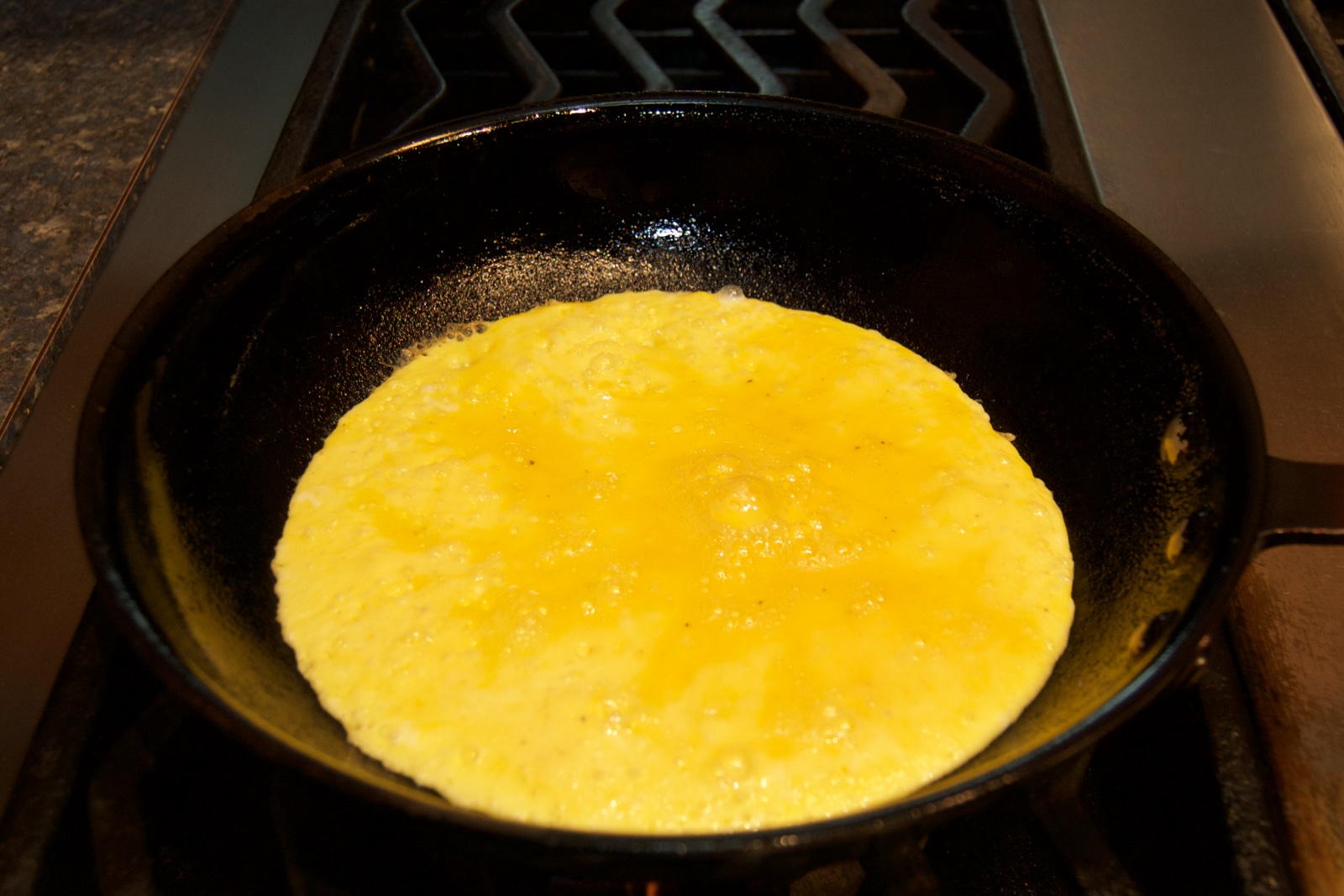 Flipped and filling added. I reheated the filling in the microwave for 30 seconds.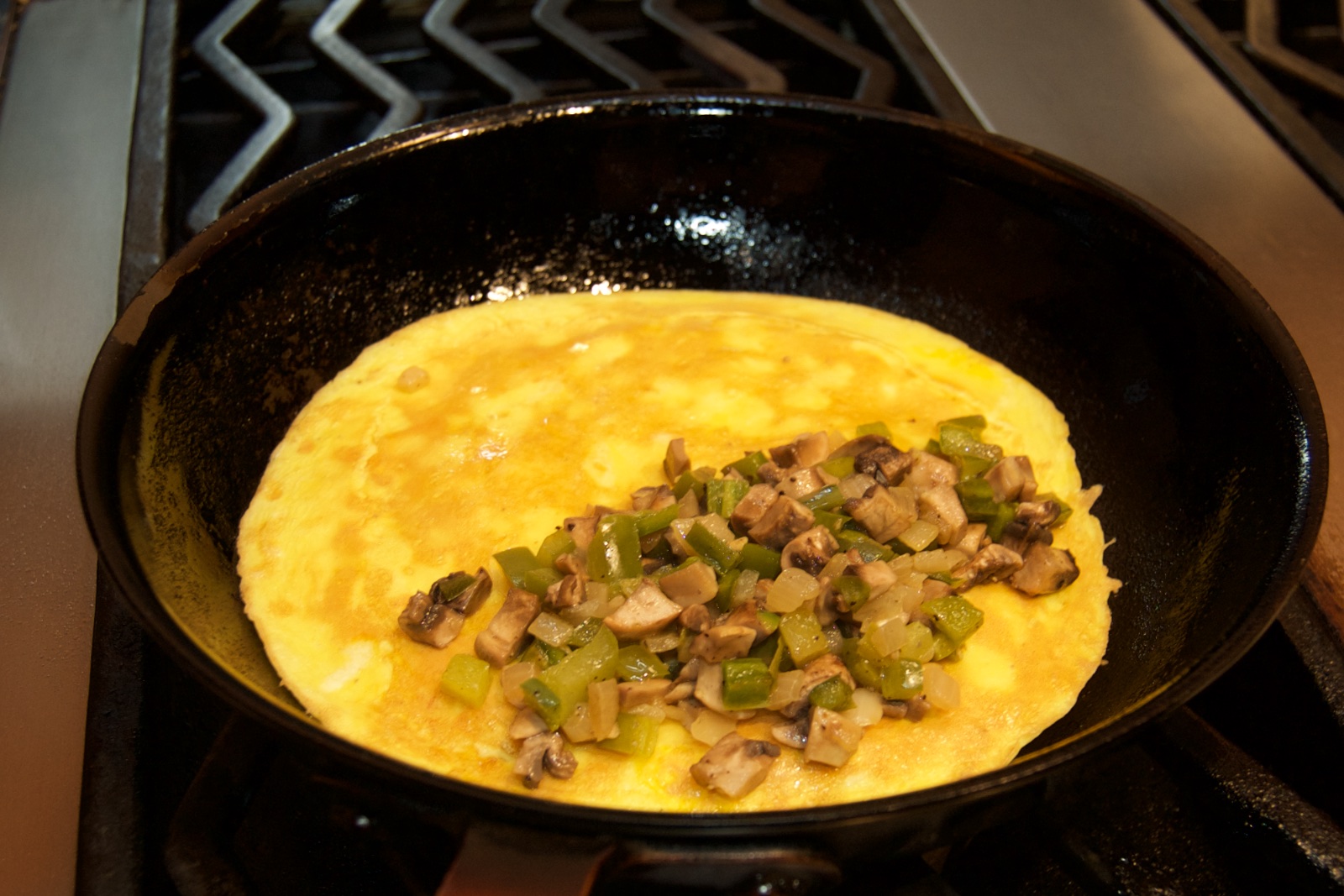 And a little cheese. I used Sargento four cheese Mexican, as that's what I had on hand for shredded cheese.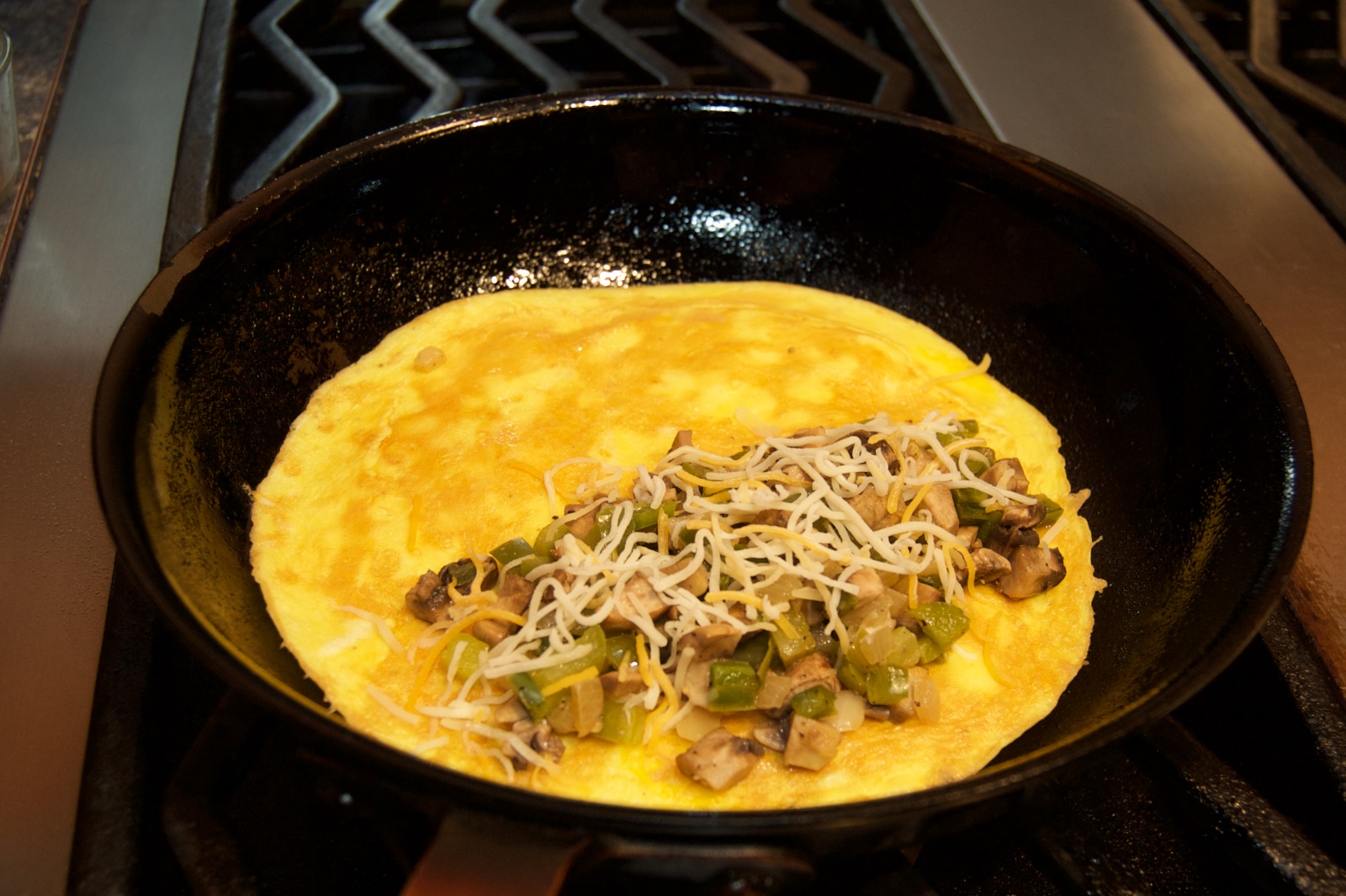 Served with a homemade buttermilk biscuit (previously frozen).