What I ate: November 6, 2018
Breakfast: Spicy western omelette . Filling cooked Sunday and reheated, in 2 eggs, freshly cooked. And a piece of multigrain toast with butter.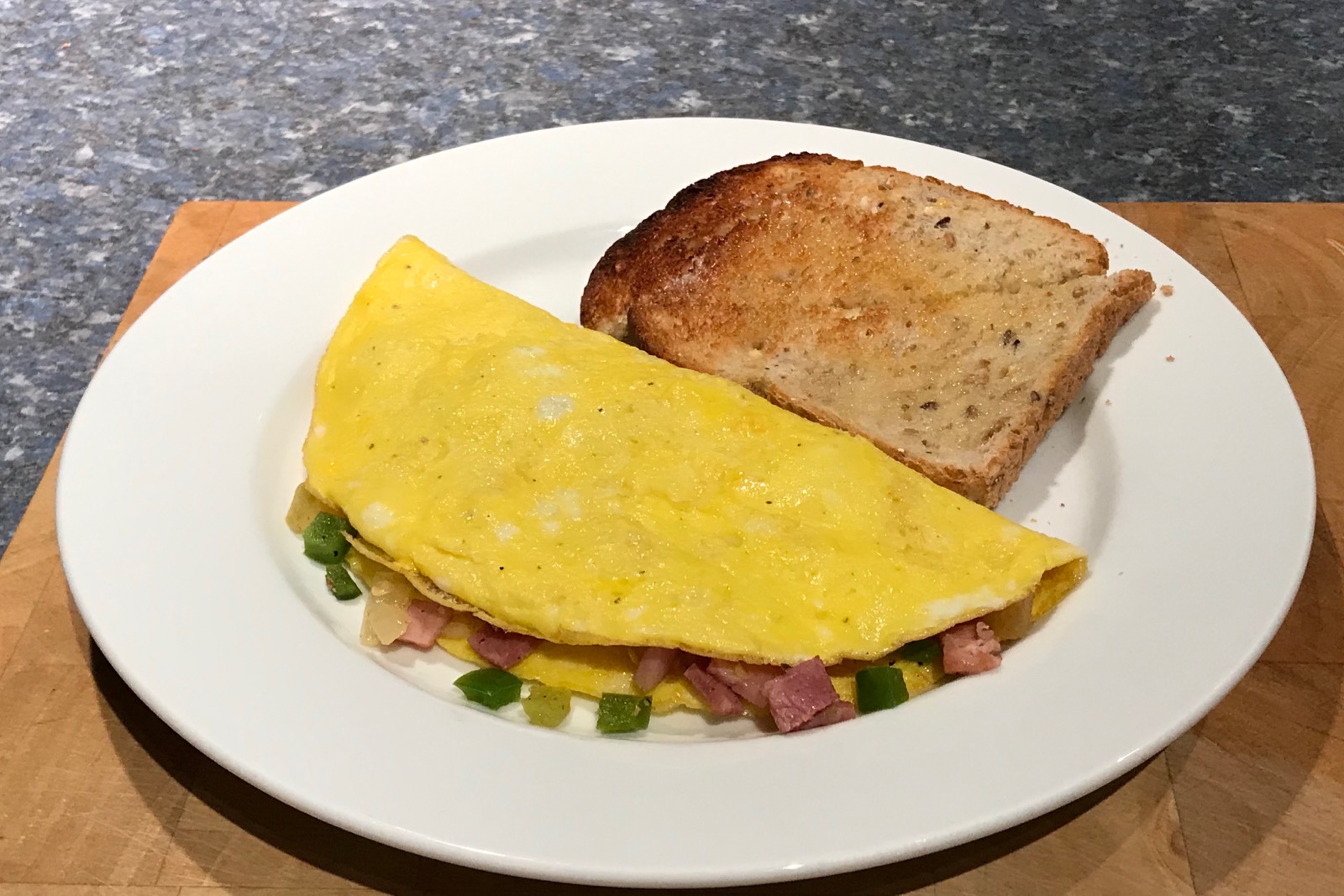 Snack: 1.0 oz. Sriracha chex mix . And, later, peanuts and beef jerky.
Lunch: Veggie sausage and green pepper stir-fry .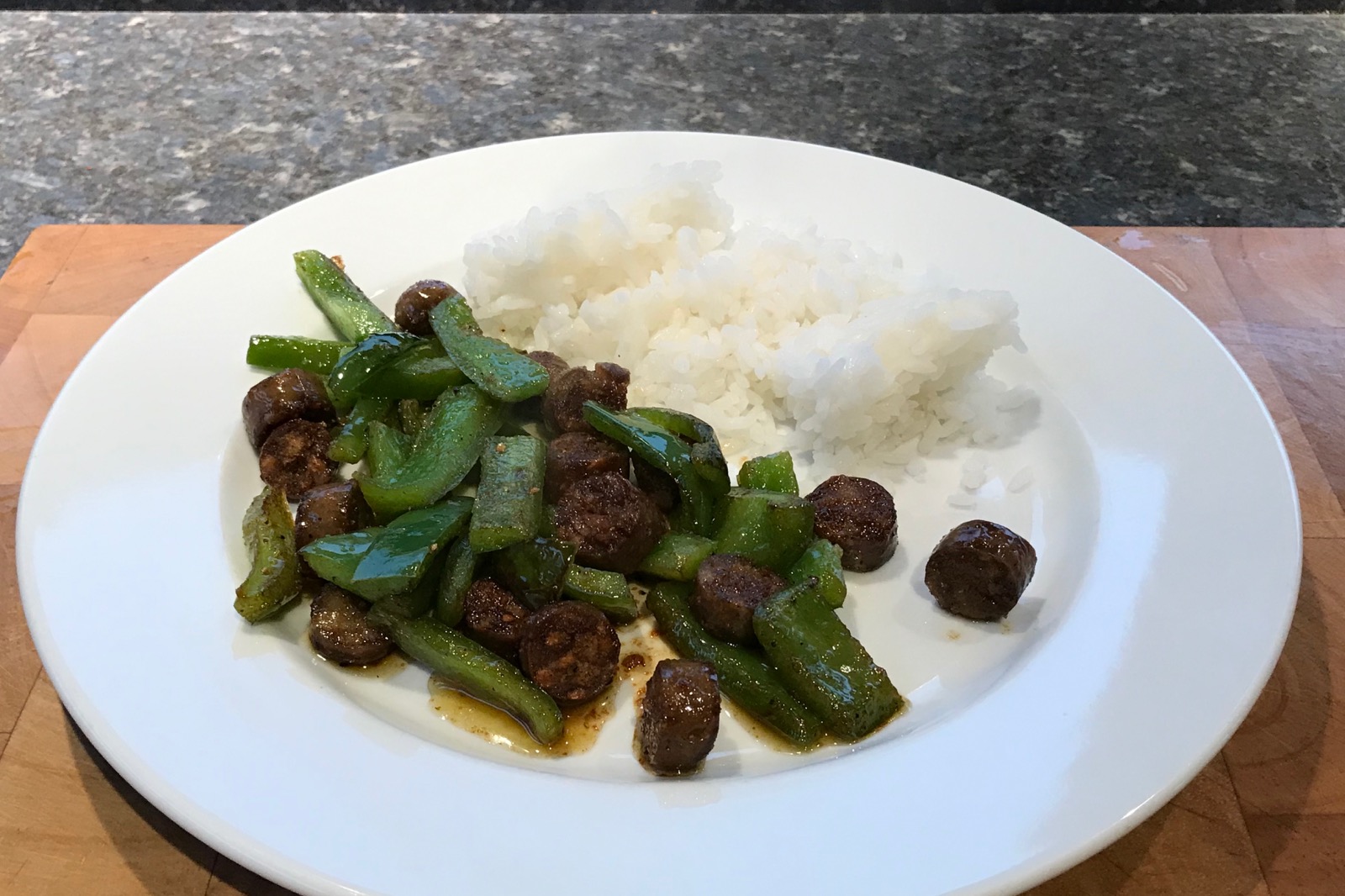 Snack: Peanuts and trail mix.
Dinner: Fried clams and French fries and a Switchback Ale.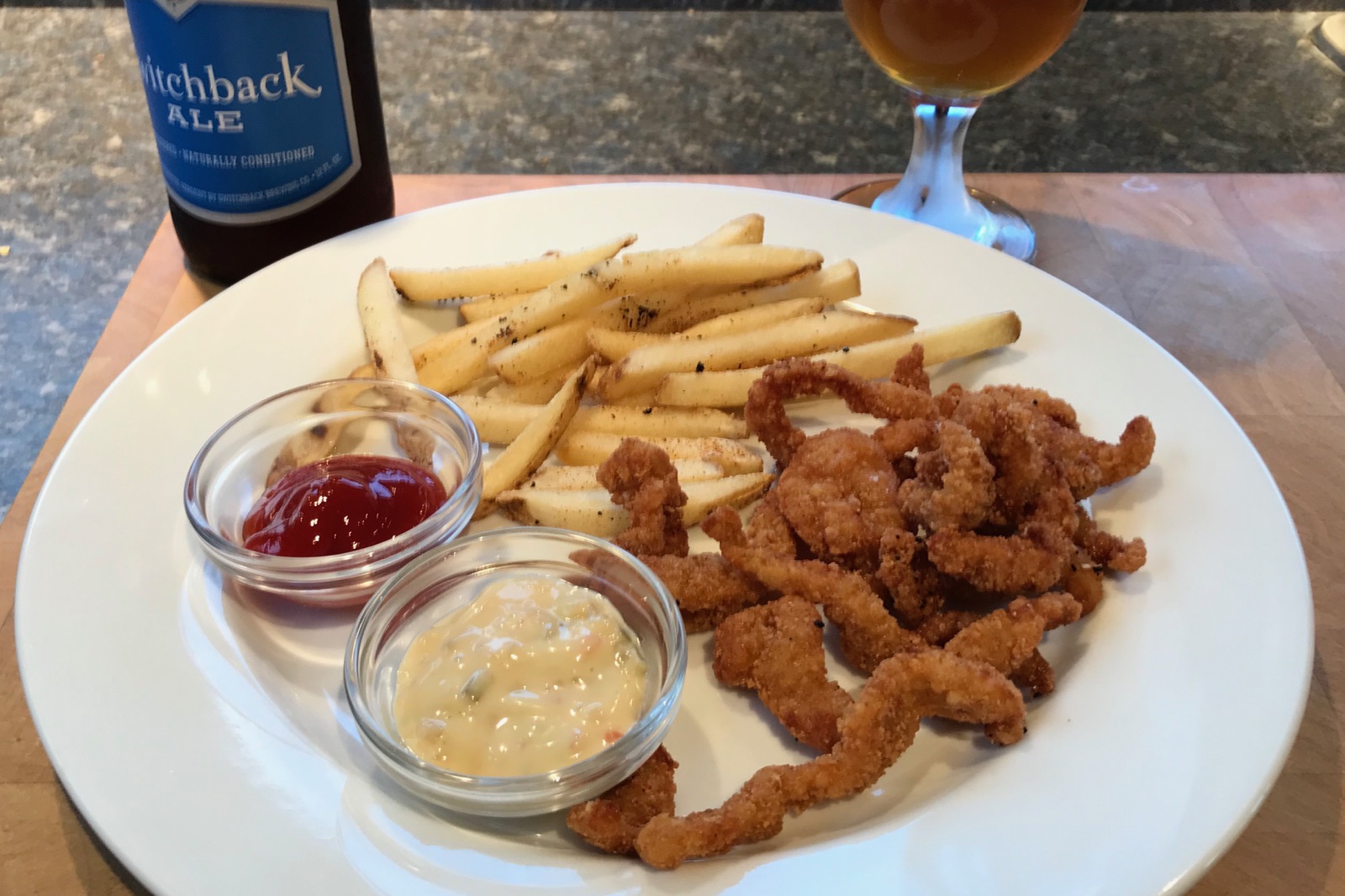 Weight at beginning of the day: 131.2 lbs.
Weight at the beginning of the next day: 132.2 lbs.