What I ate: June 25, 2019
Breakfast: Spicy western omelette . Filling cooked Sunday and reheated, in 1 egg, freshly cooked. And a half piece of multigrain toast with butter.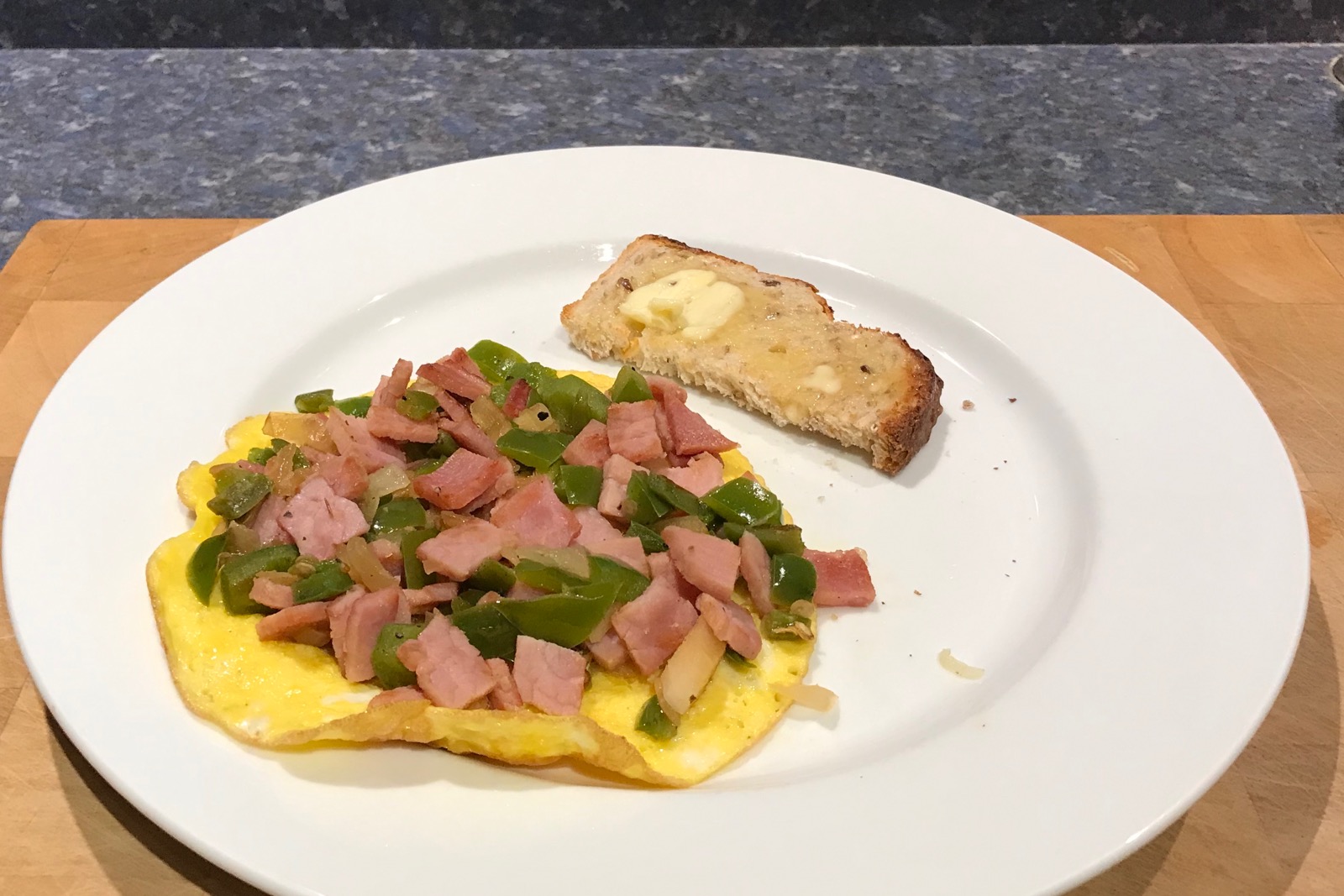 Snack: 1.0 oz. Sriracha chex mix .
Lunch: Quiche Lorraine and a side salad with lettuce mix, cucumber, tomato, and Drew's chipotle ranch dressing.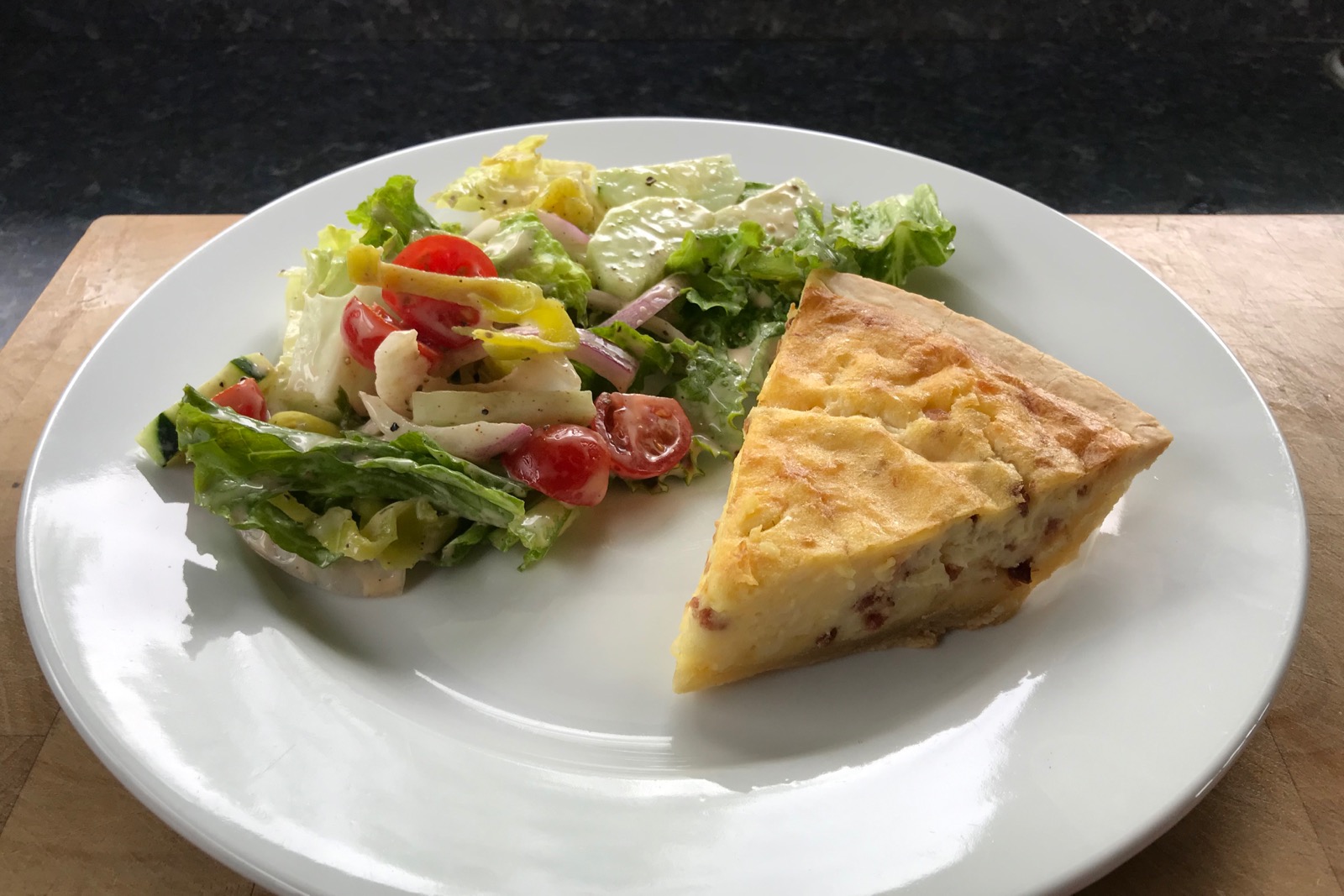 Walked 2.33 miles.
Snack: 2.0 oz. Japanese rice crackers.
Dinner: Steak frites . With 3.4 oz. rib eye steak and 2.8 oz. French fries. And a glass of Bota Box malbec.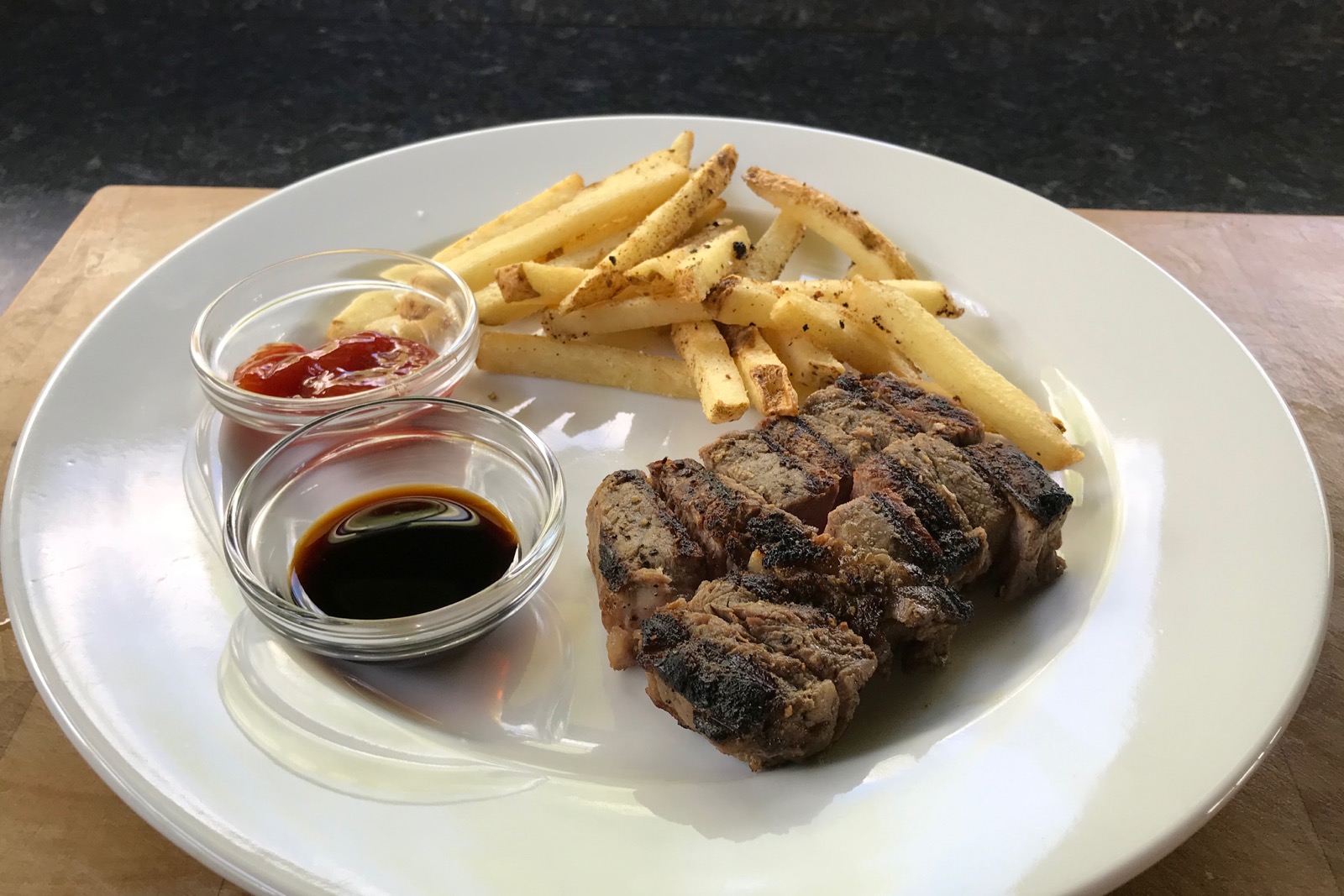 Weight at beginning of the day: 128.2 lbs.
Weight at the beginning of the next day: 127.4 lbs.