What I ate: July 17, 2019
Breakfast: Chorizo breakfast burrito with chorizo, onion, green pepper, jalapeño, and egg. Reheat of the filling I cooked Sunday in a freshly heated whole wheat tortilla.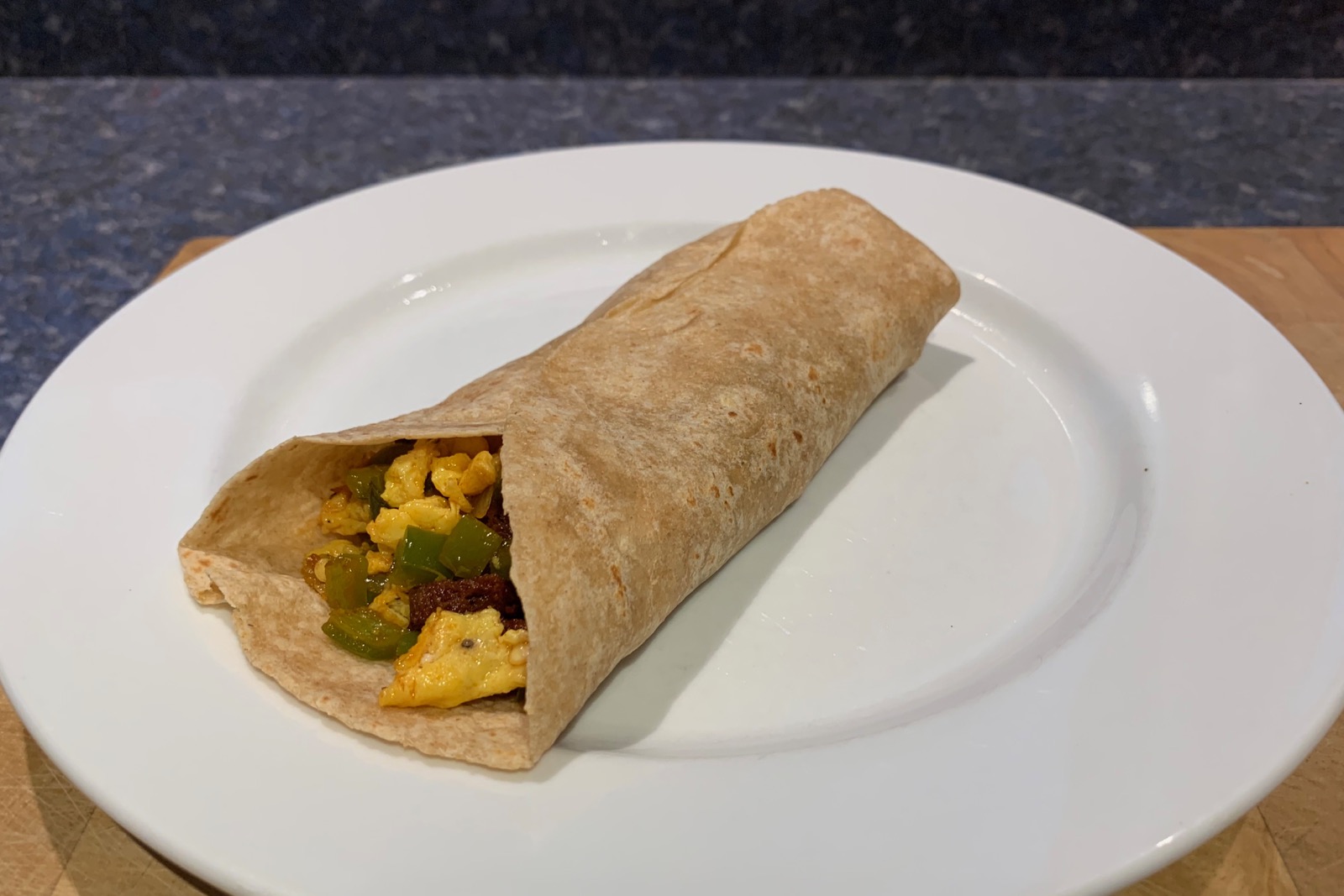 Snack: 1.0 oz. Sriracha chex mix . And, later, a few cashews.
Lunch: Spiedie marinated grilled chicken salad with 2.8 oz. chicken and Drew's Tuscany Italian dressing. I seem to have forgotten to take a picture of it.
Snack: Peanuts and trail mix. And a few more peanuts.
Dinner: Real Good Foods supreme pizza (low-carb) and a salad. And a glass of Bota Box malbec.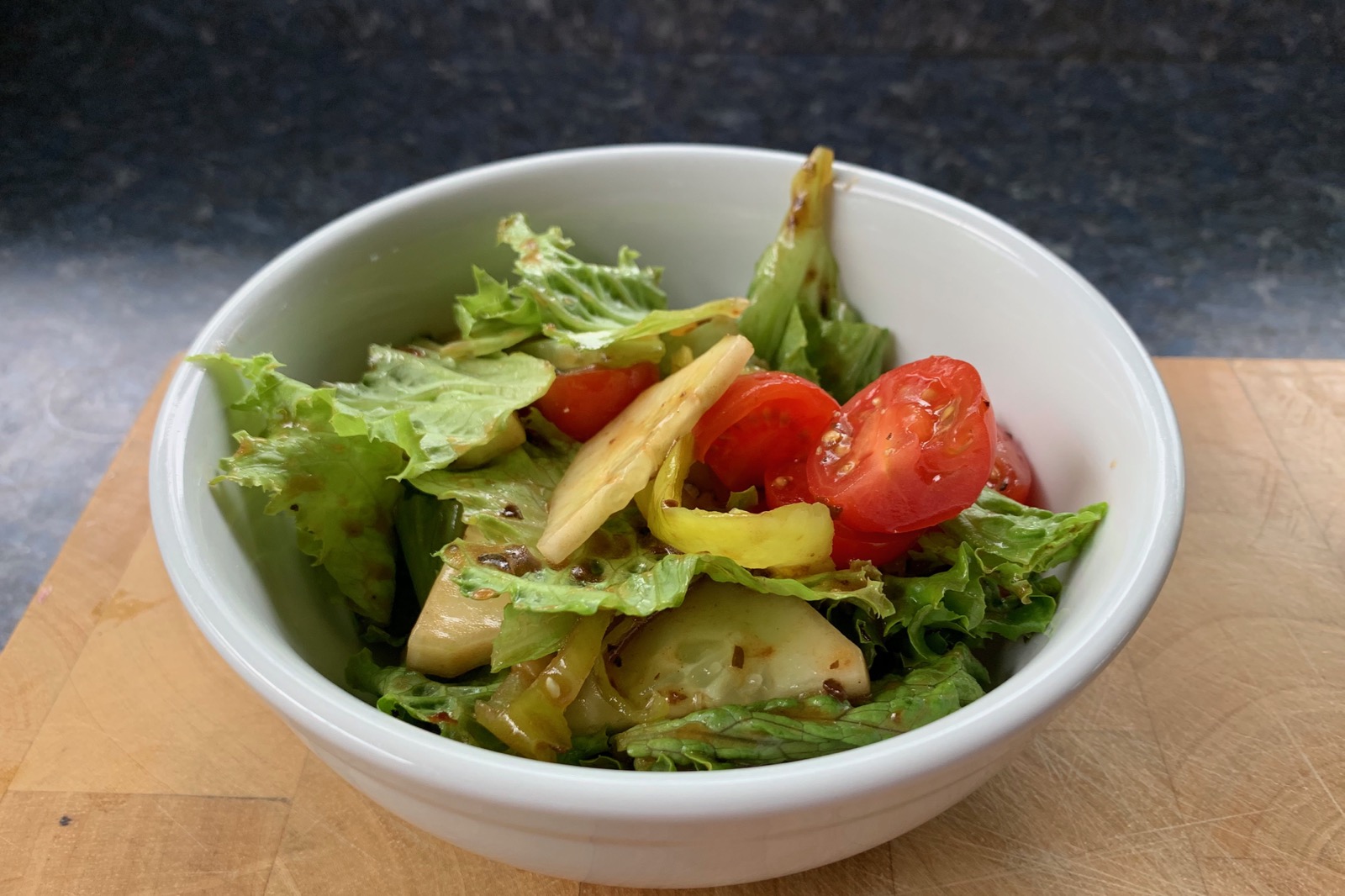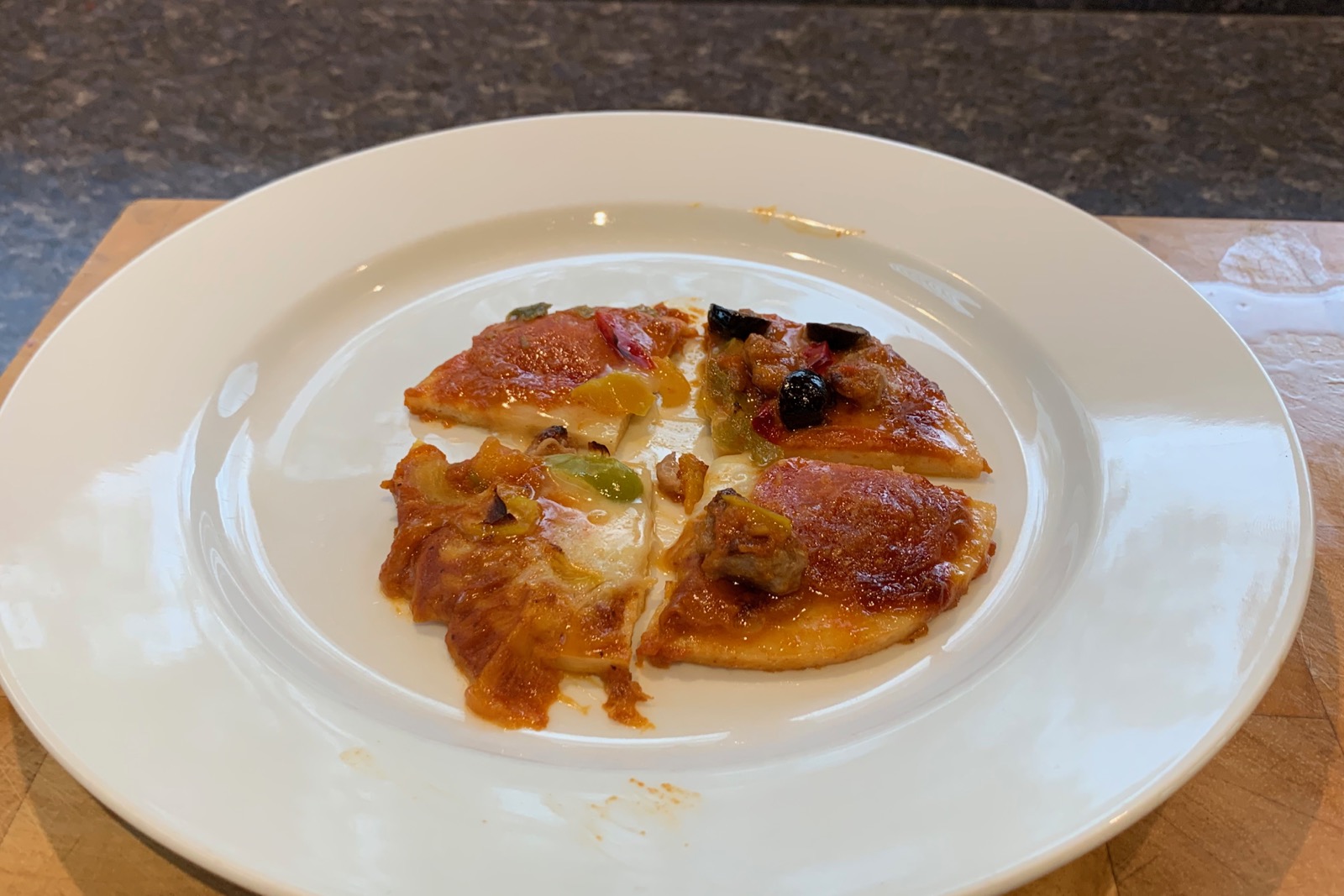 Weight at beginning of the day: 127.6 lbs.
Weight at the beginning of the next day: 127.8 lbs.