What I ate: October 2, 2019
Breakfast: Chorizo breakfast burrito with chorizo, onion, green pepper, jalapeño, and egg. Reheat of the filling I cooked Sunday in a freshly heated whole wheat tortilla.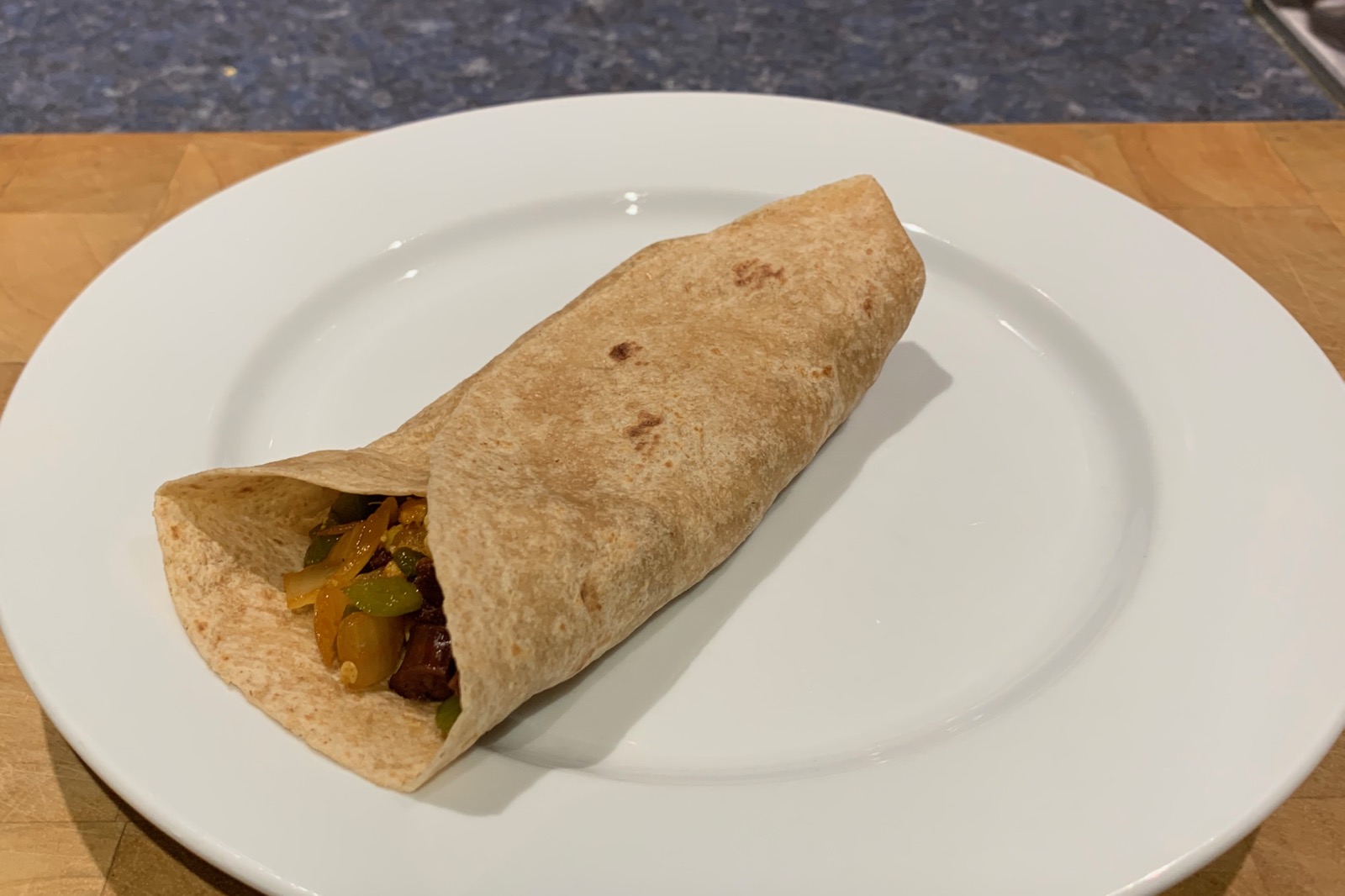 Snack: 1.0 oz. Sriracha chex mix .
Lunch: Curried veggie chicken salad croissant and a side salad with green leaf lettuce, cucumber, tomato, and Drew's goddess dressing.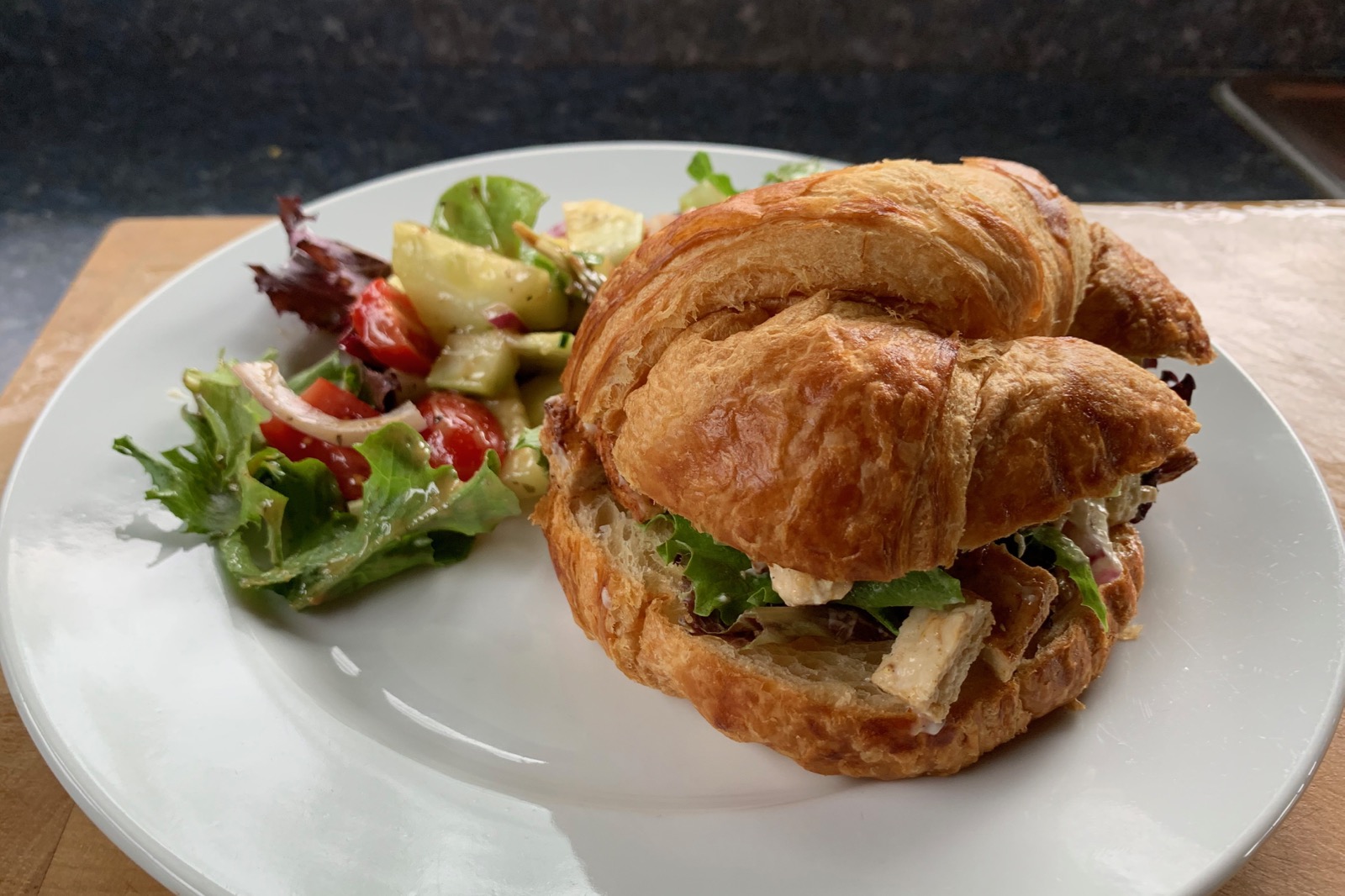 Snack: 1.0 oz. potato chips and French onion dip.
Marinated the pork for miso marinated pork.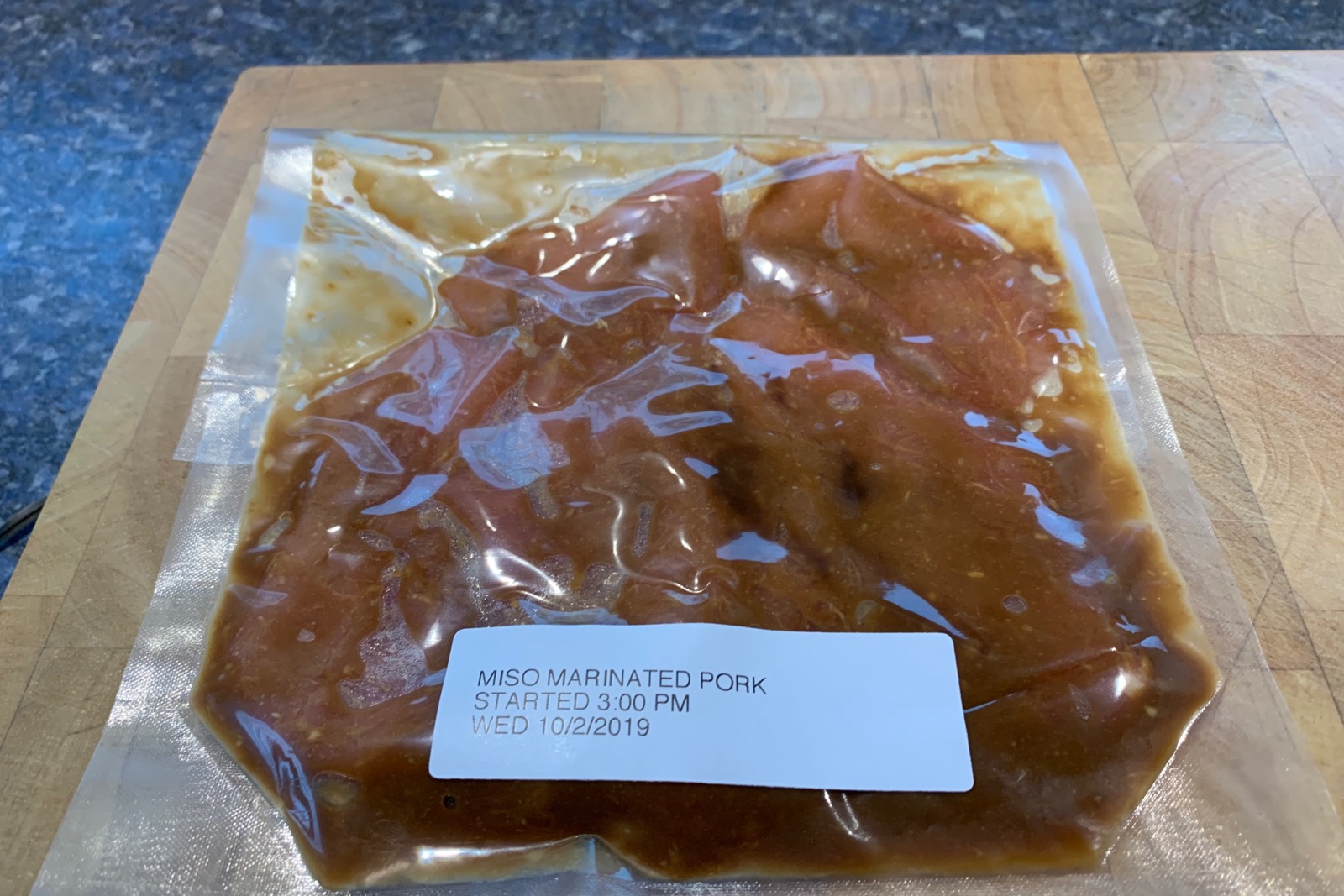 Cooked the rest of the pork roast in the sous vide. Diced, vacuum sealed, and froze 7 packages of 2.6 oz. each.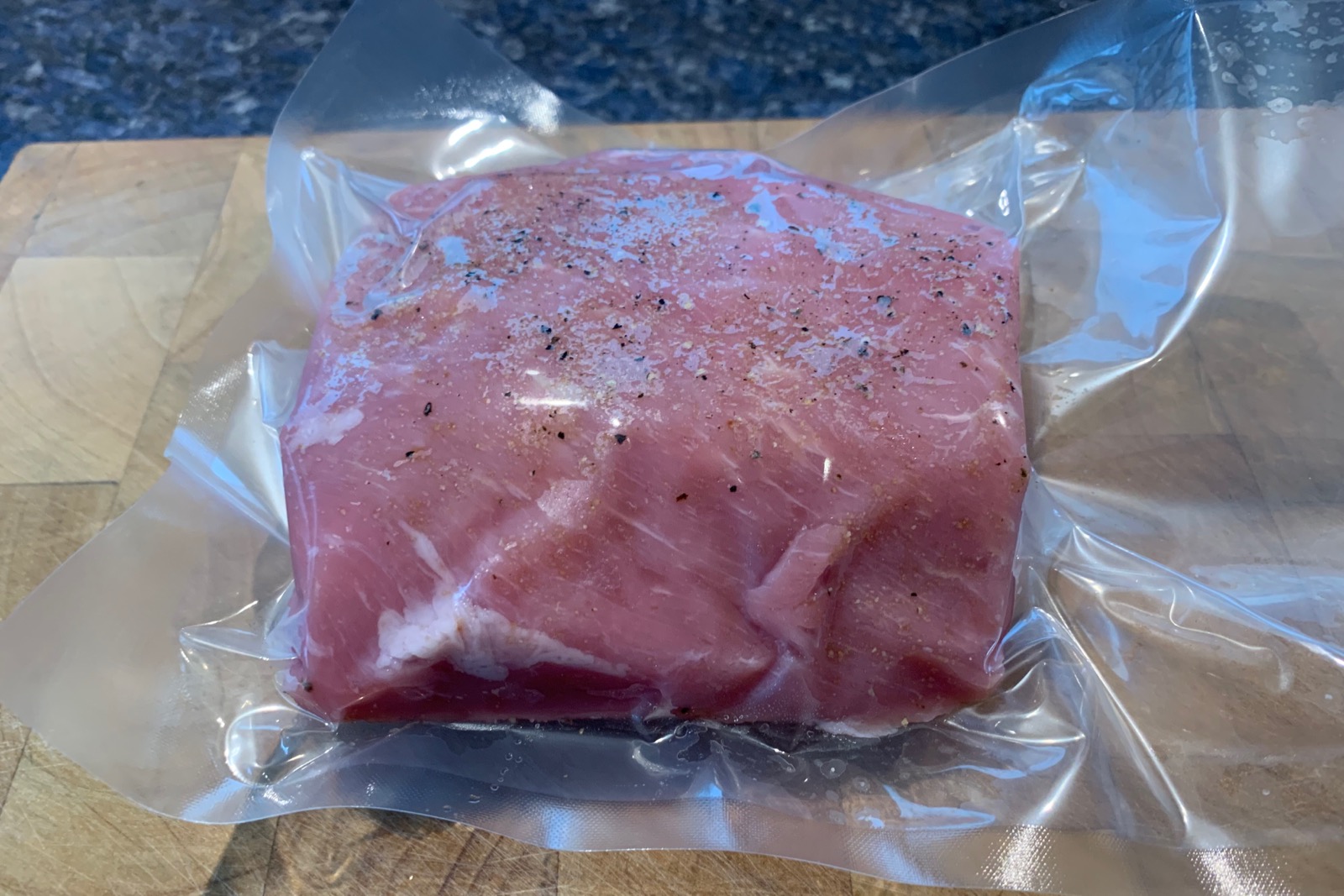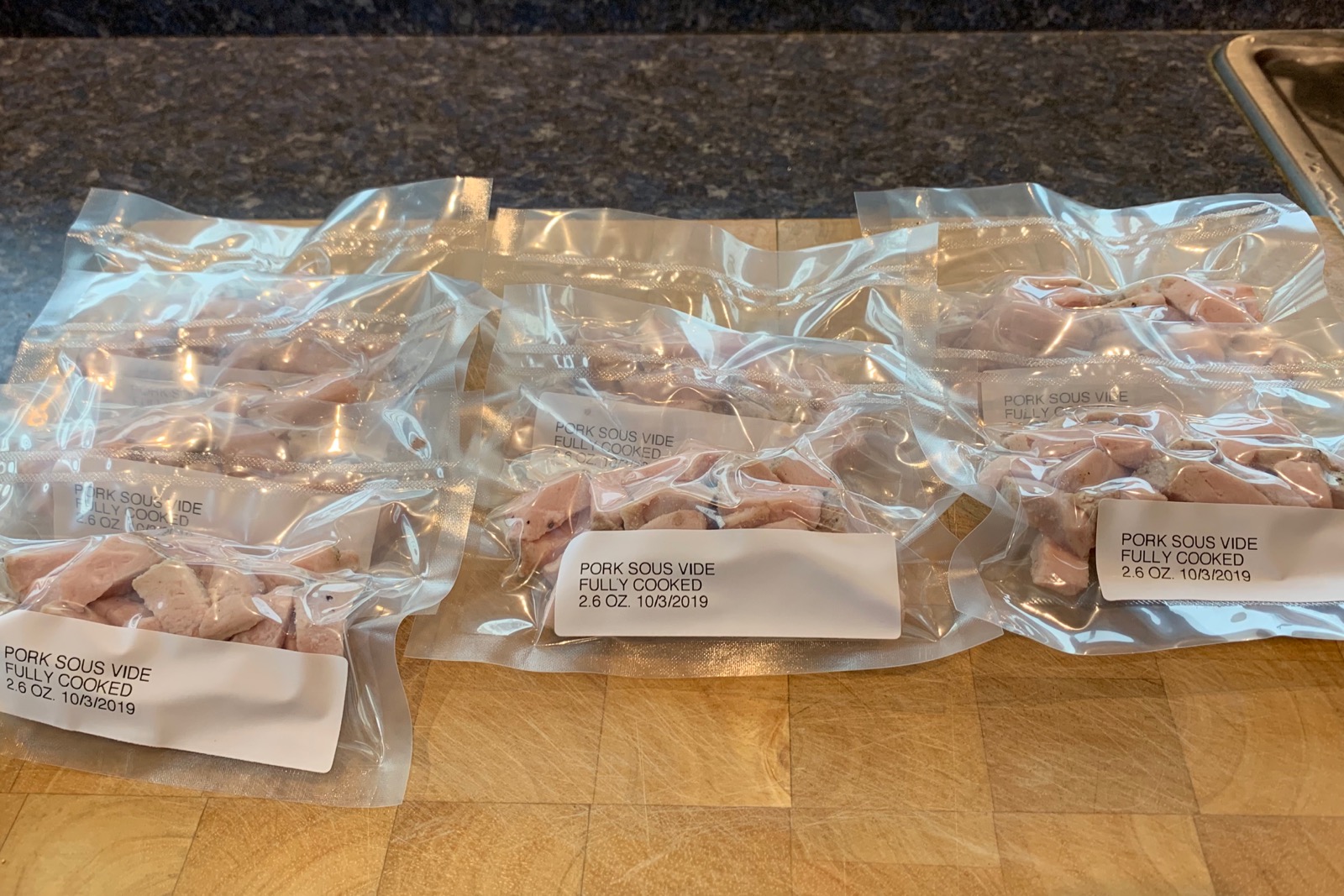 Dinner: Buffalo chicken wings from Gavin's (previously frozen and reheated in the sous vide) and a glass of Bota Box malbec.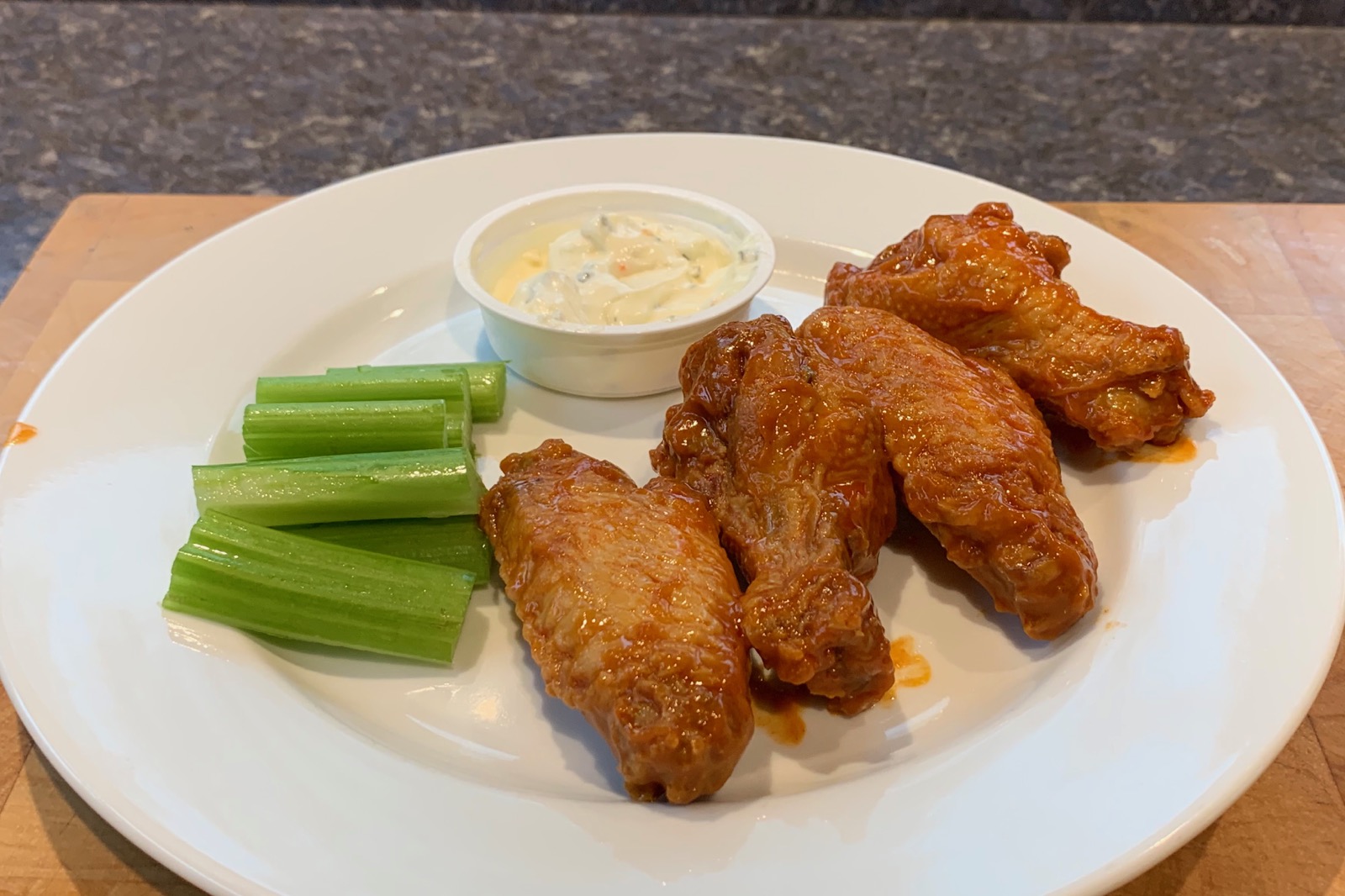 Weight at beginning of the day: 132.0 lbs. Weight at the beginning of the next day: 132.0 lbs.
I replaced my scale on August 7, 2019. When comparing to dates before then, add 2.8 pounds to the old value to match the current scale.