What I ate: November 19, 2021
Breakfast: Chorizo breakfast burrito with chorizo, onion, green pepper, jalapeño and egg. Reheat of the filling I cooked Sunday in a freshly heated whole wheat tortilla.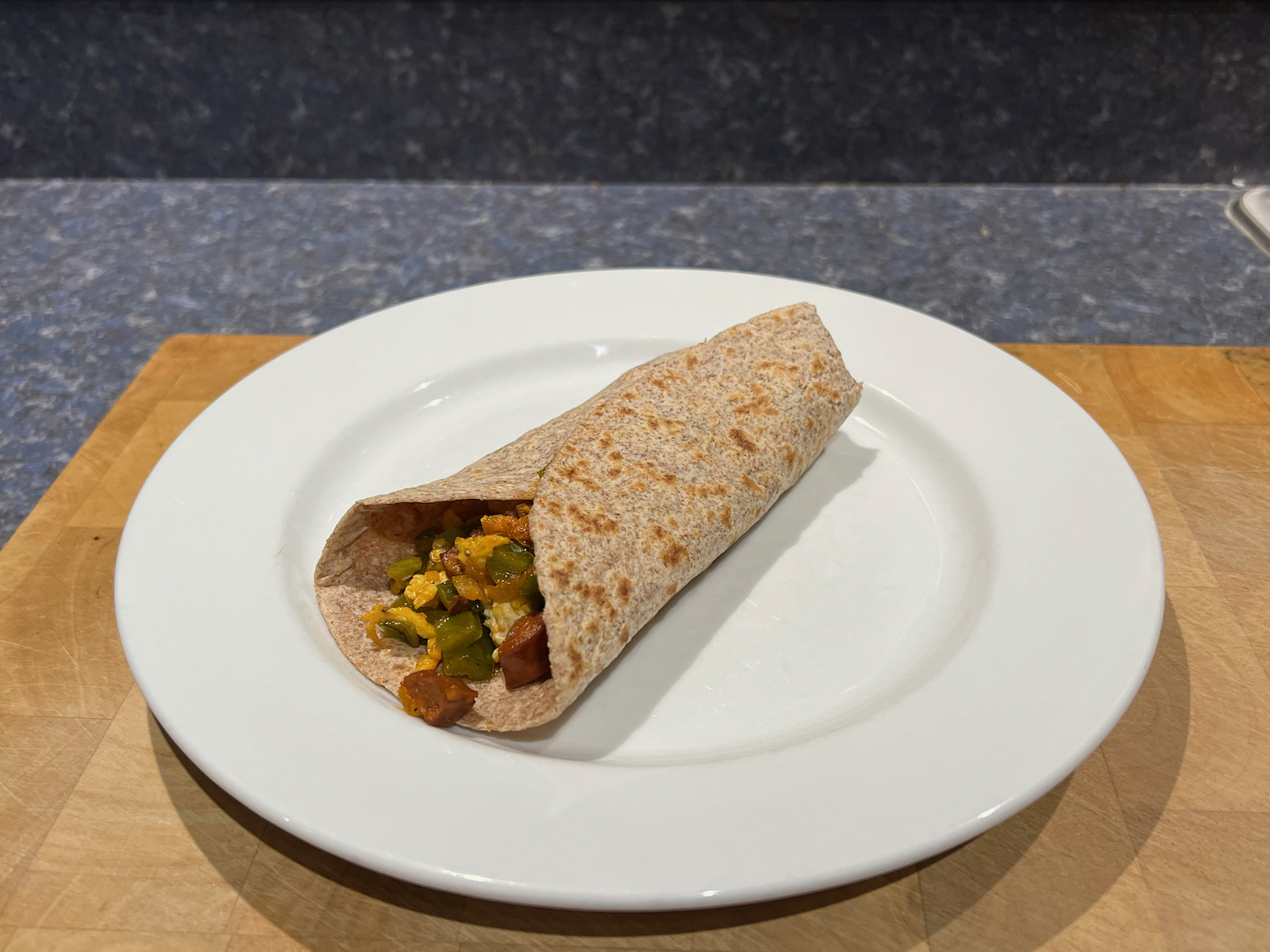 Snack: 1.0 oz. Sriracha chex mix. And, later, 0.8 oz. peanuts. And half of a blueberry muffin.
Lunch: Leftover meatballs and fusilli. With strawberries, blueberries, and blackberries.
Snack: 1.0 oz. habanero almonds. And, later, 1.0 oz. Wavy Lays potato chips and a Cutwater gin and tonic. And 1.0 oz. Doritos and a glass of Bota Box shiraz.
Dinner: Beef bolognese with garlicky super greens and polenta (Real Eats, 360 cal). And a glass of Bota Box cabernet sauvignon.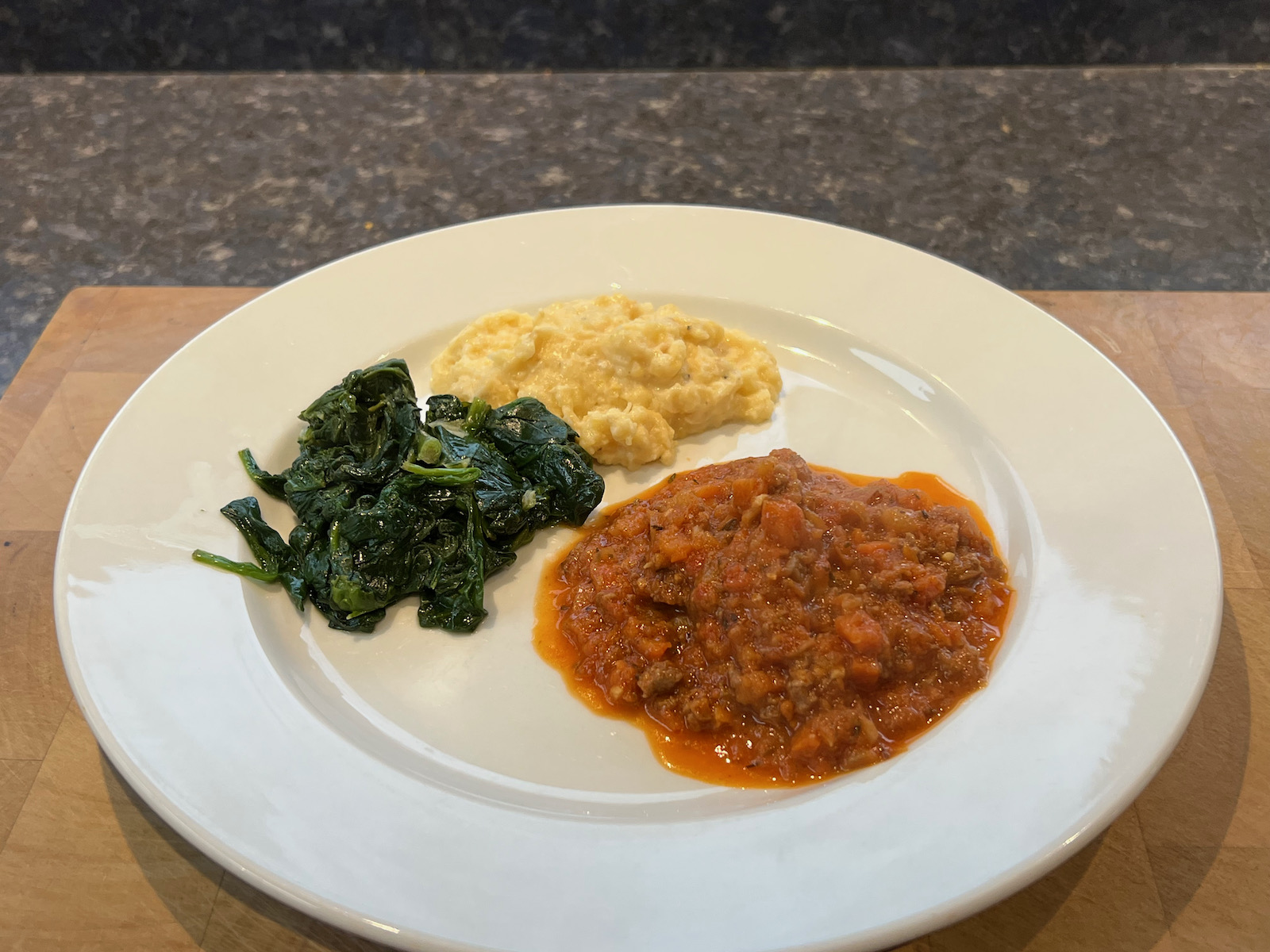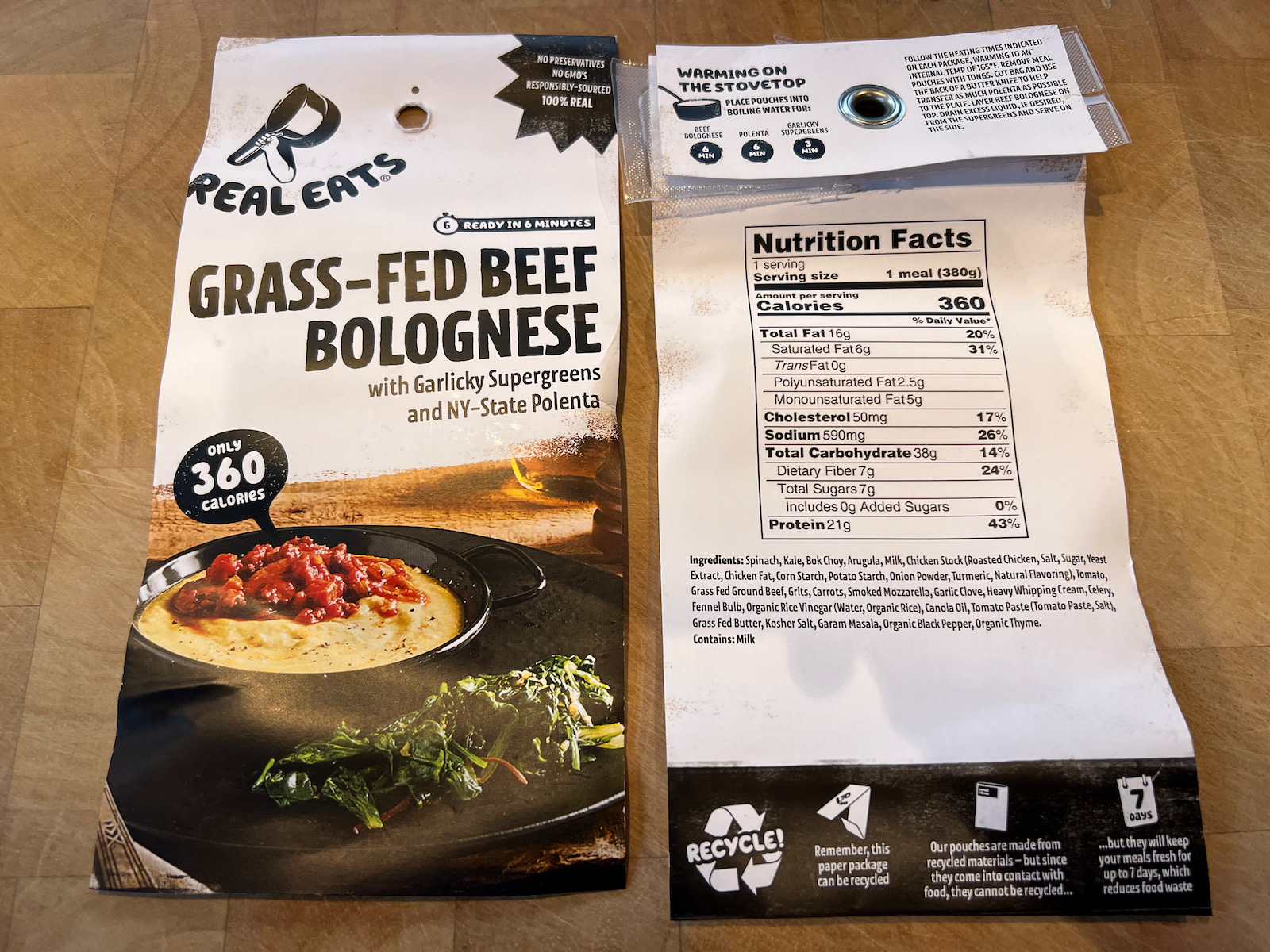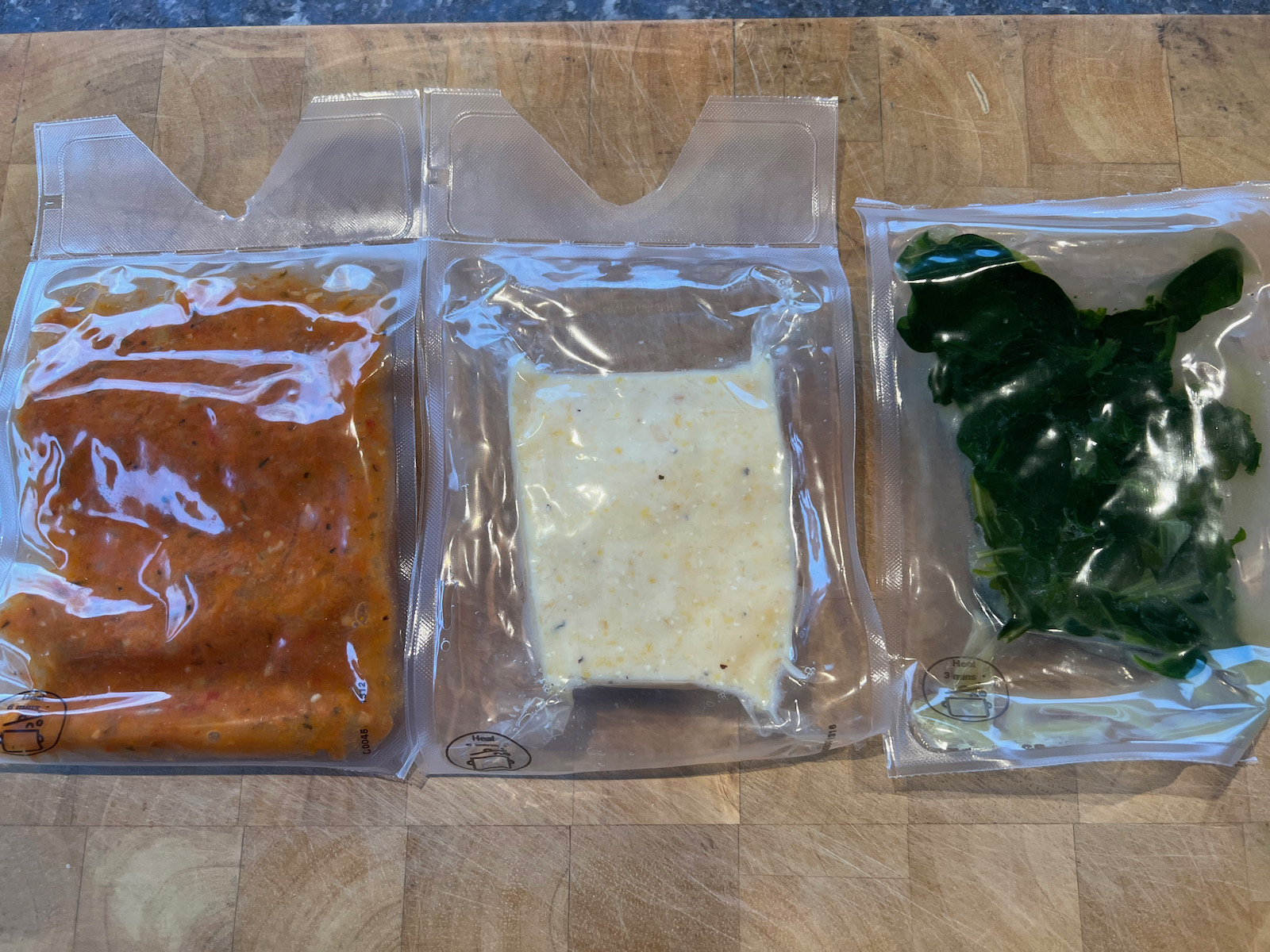 And saved some for lunch tomorrow.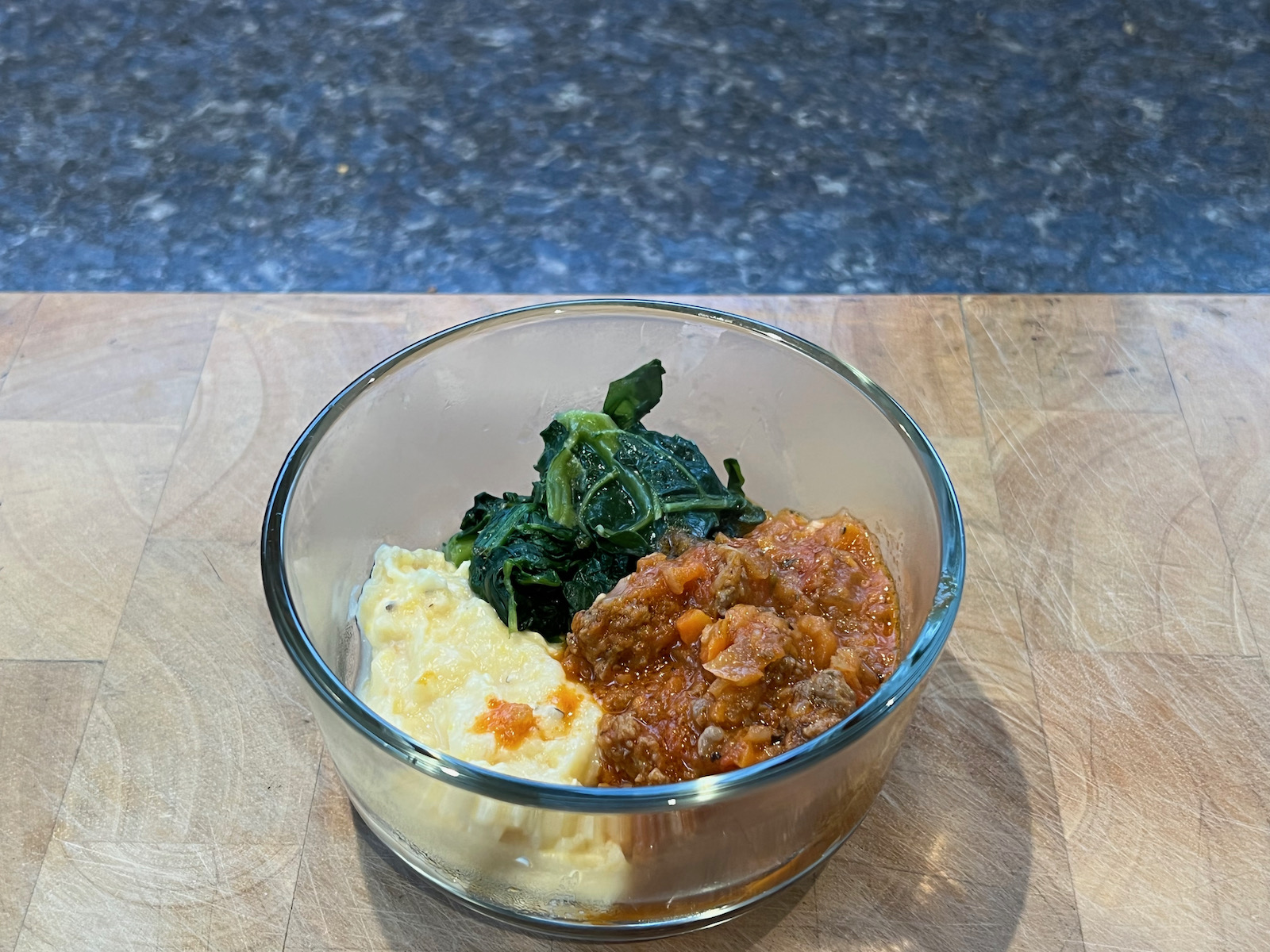 And 2.3 oz. Halo Top peanut butter cup.
Weight at beginning of the day: 116.6 lbs.
Weight at the beginning of the next day: 117.4 lbs.
I replaced my scale on August 7, 2019. When comparing to dates before then, add 2.8 pounds to the old value to match the current scale.