What I ate: November 20, 2021
Pre-Breakfast: I woke up early, so I had a pre-breakfast of a half piece of peanut butter toast with Heidelberg wheat bread.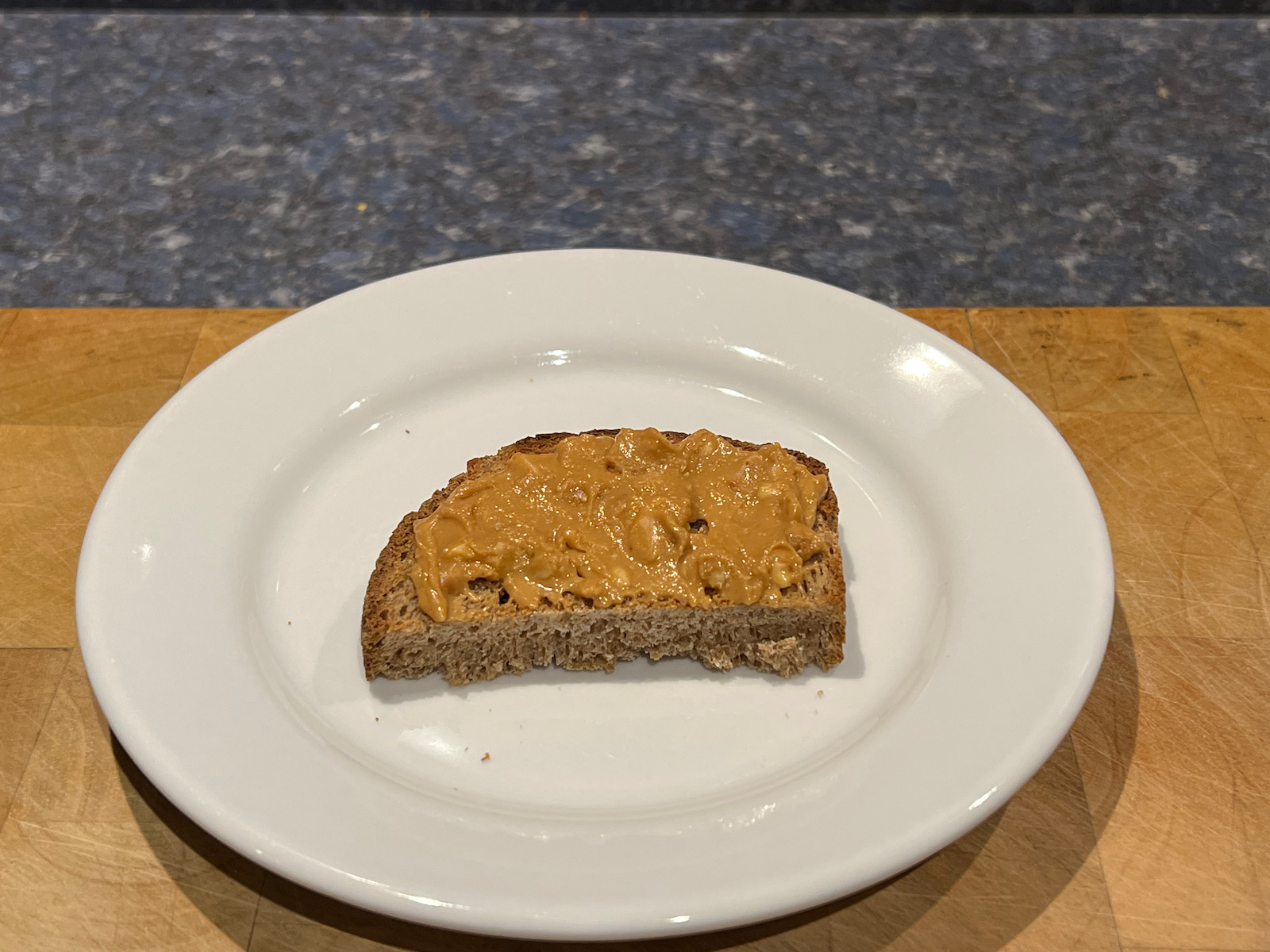 Breakfast: Roasted breakfast hash from Real Eats (350 cal).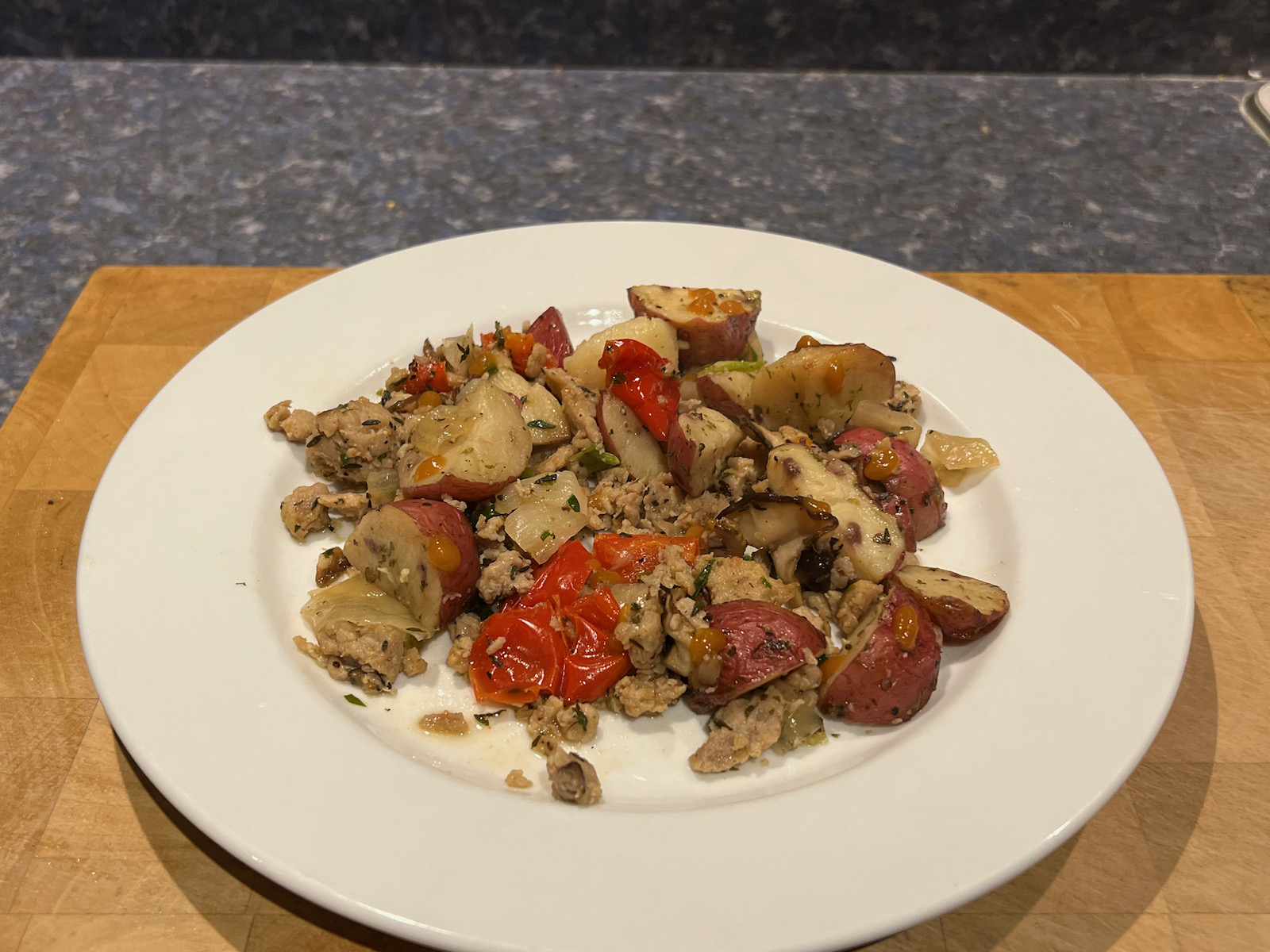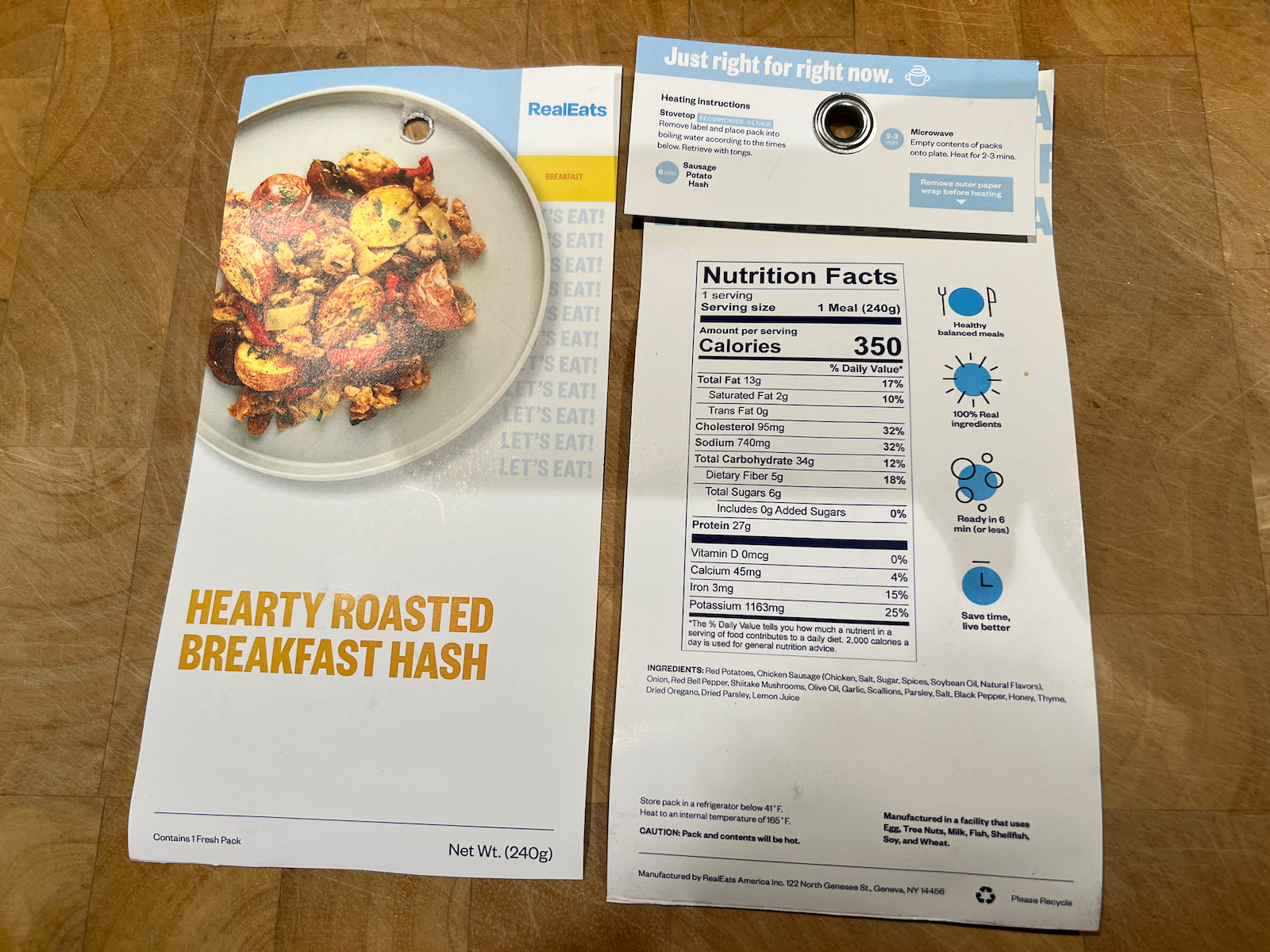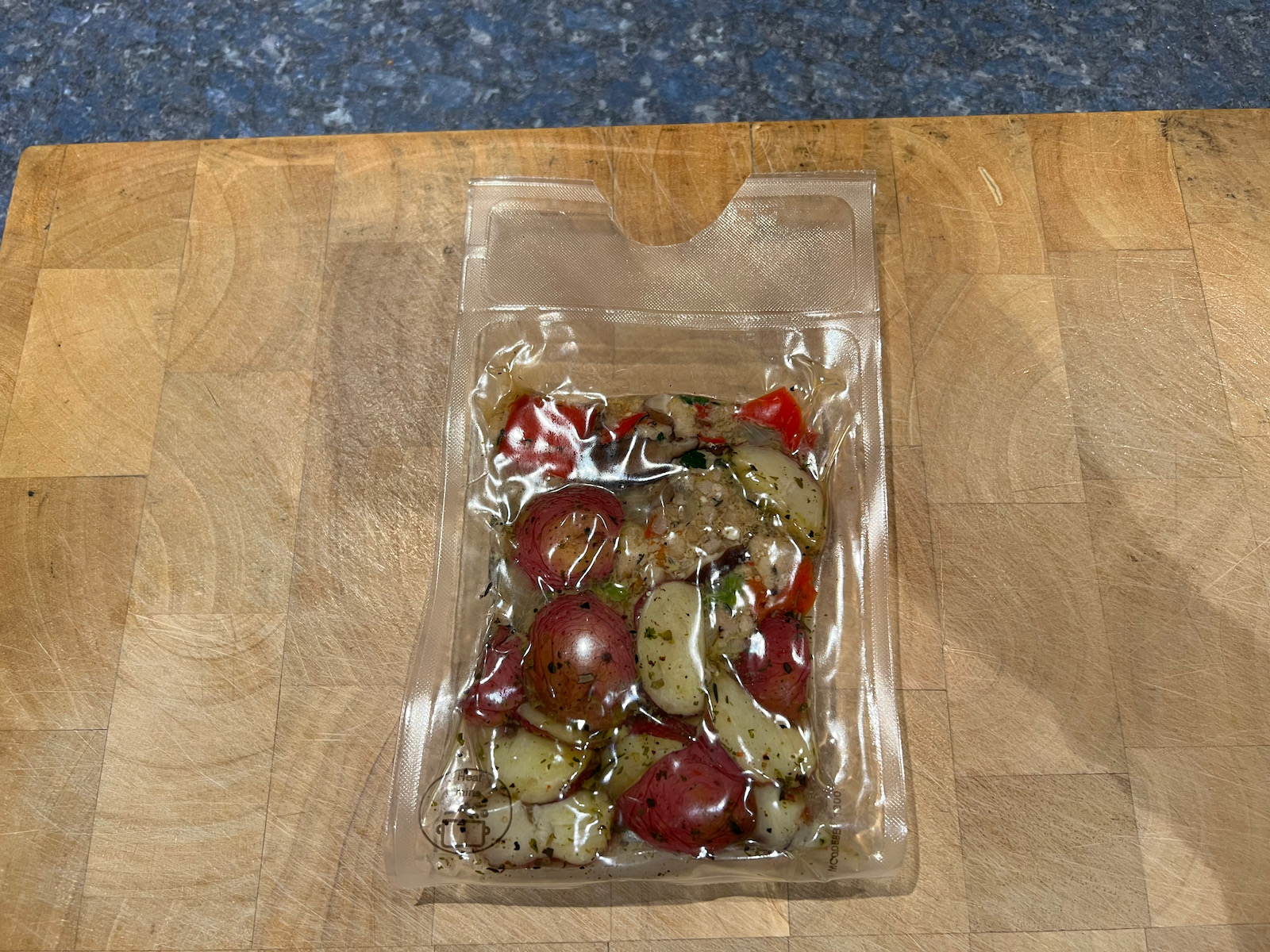 Snack: 1.0 oz. Sriracha chex mix and a Cutwater spicy Bloody Mary. And 0.9 oz. peanuts.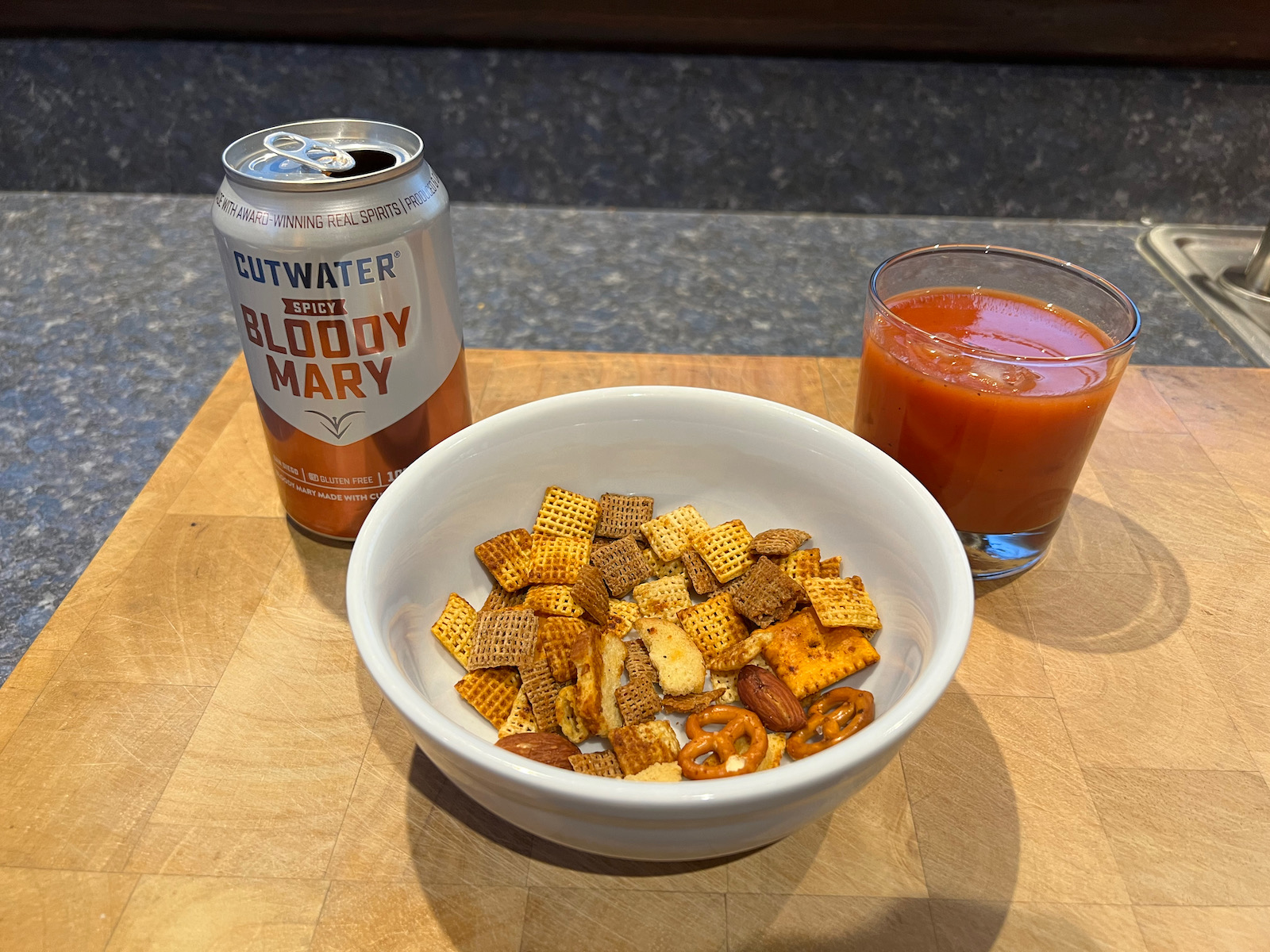 Lunch: Leftover beef bolognese. With strawberries, blueberries, and blackberries.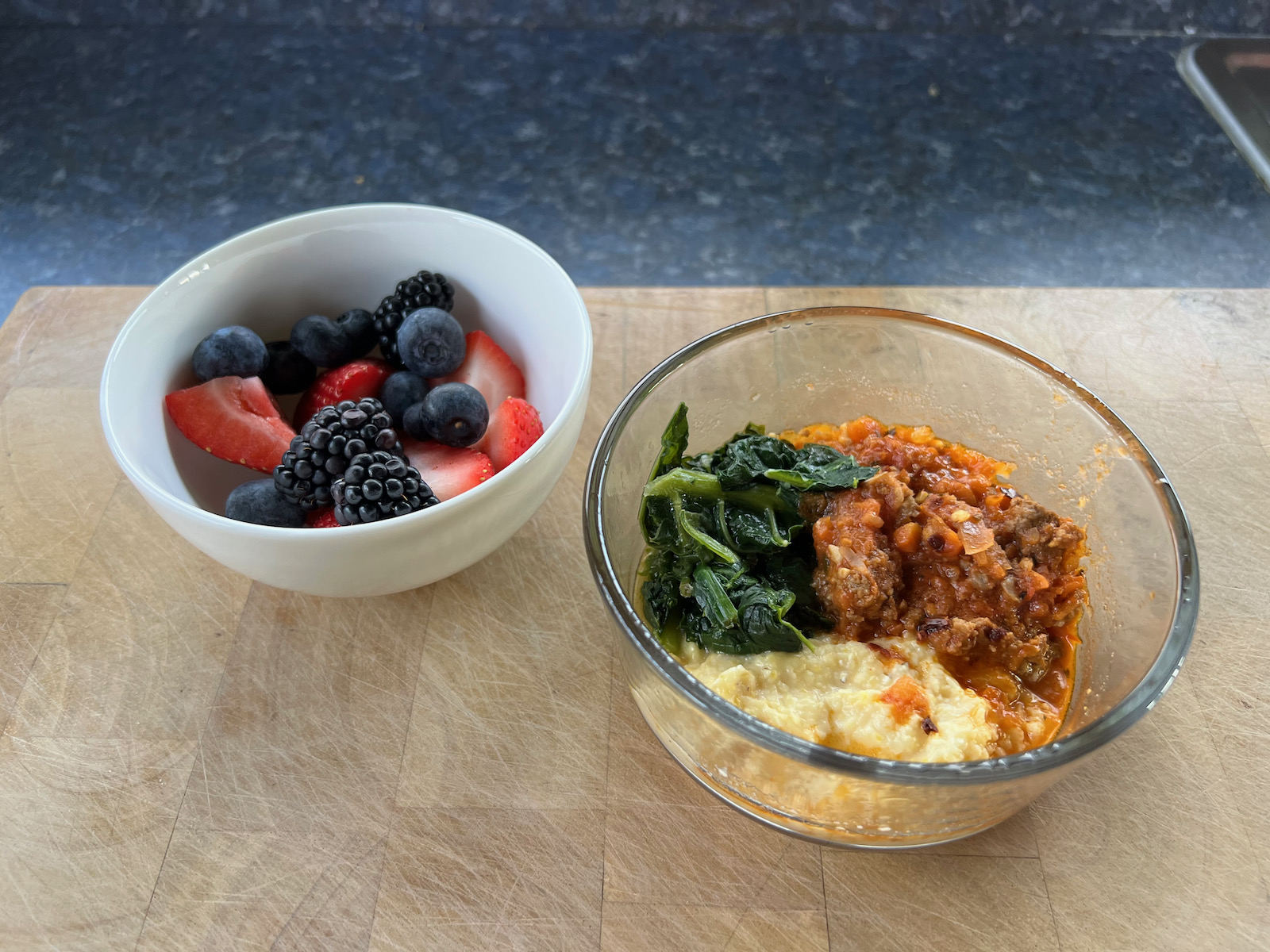 Snack: Soft pretzel and a Switchback Ale. And 1.0 oz. Wavy Lays potato chips.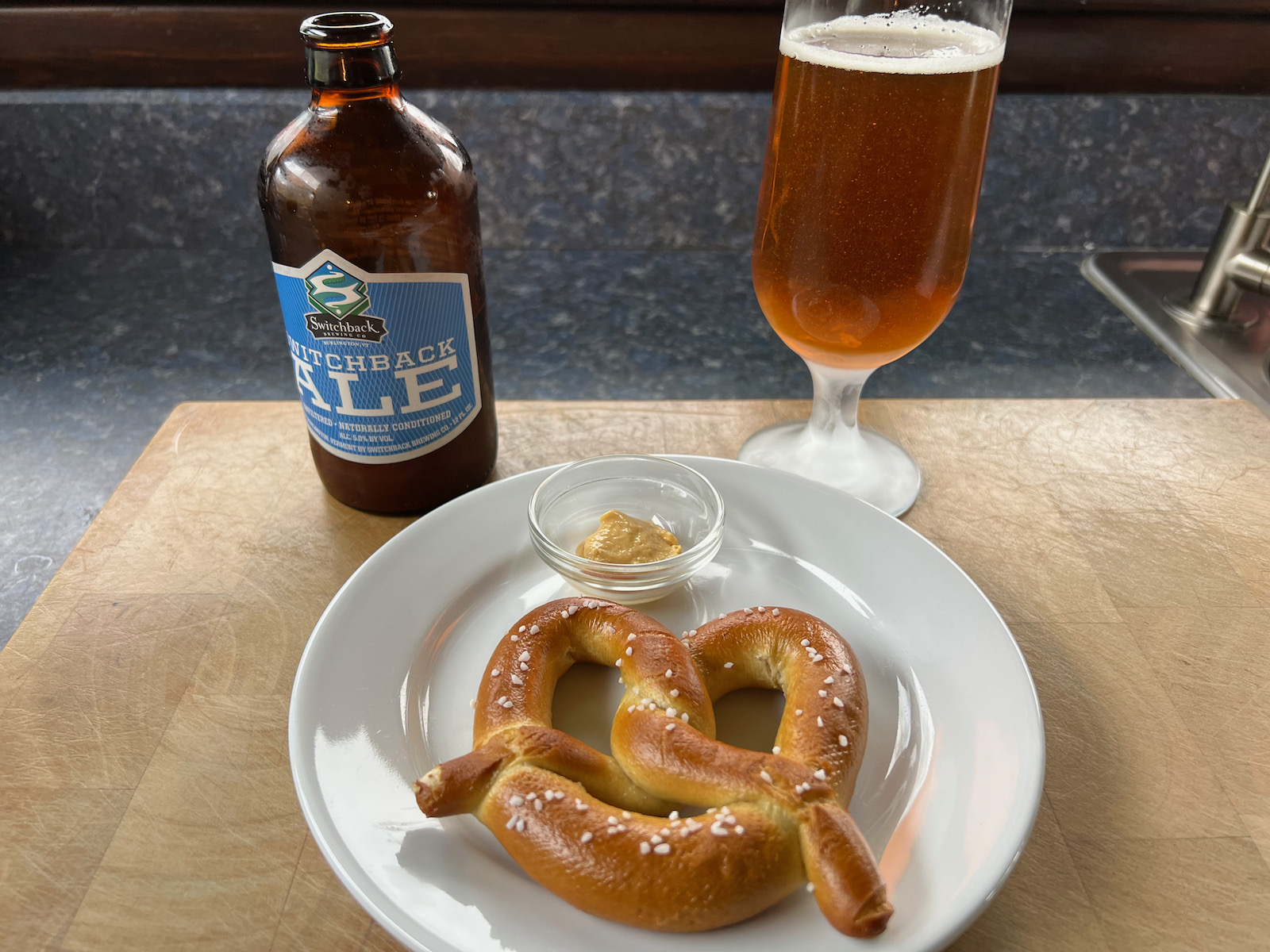 Dinner: Tuscan steak with sautéed garlic kale, creamy Parmesan risotto (Real Eats, 620 cal).. And a glass of Bota Box cabernet sauvignon.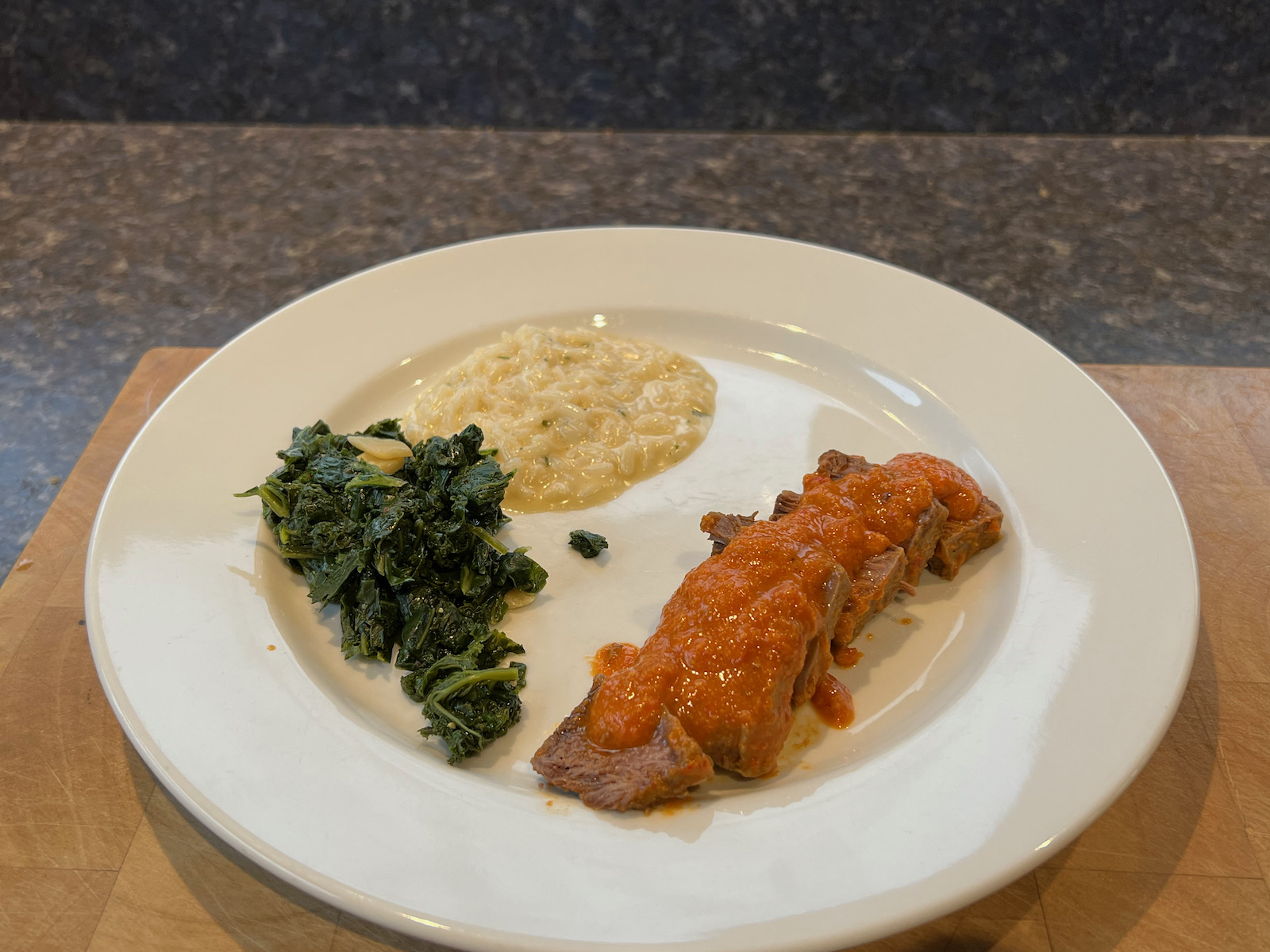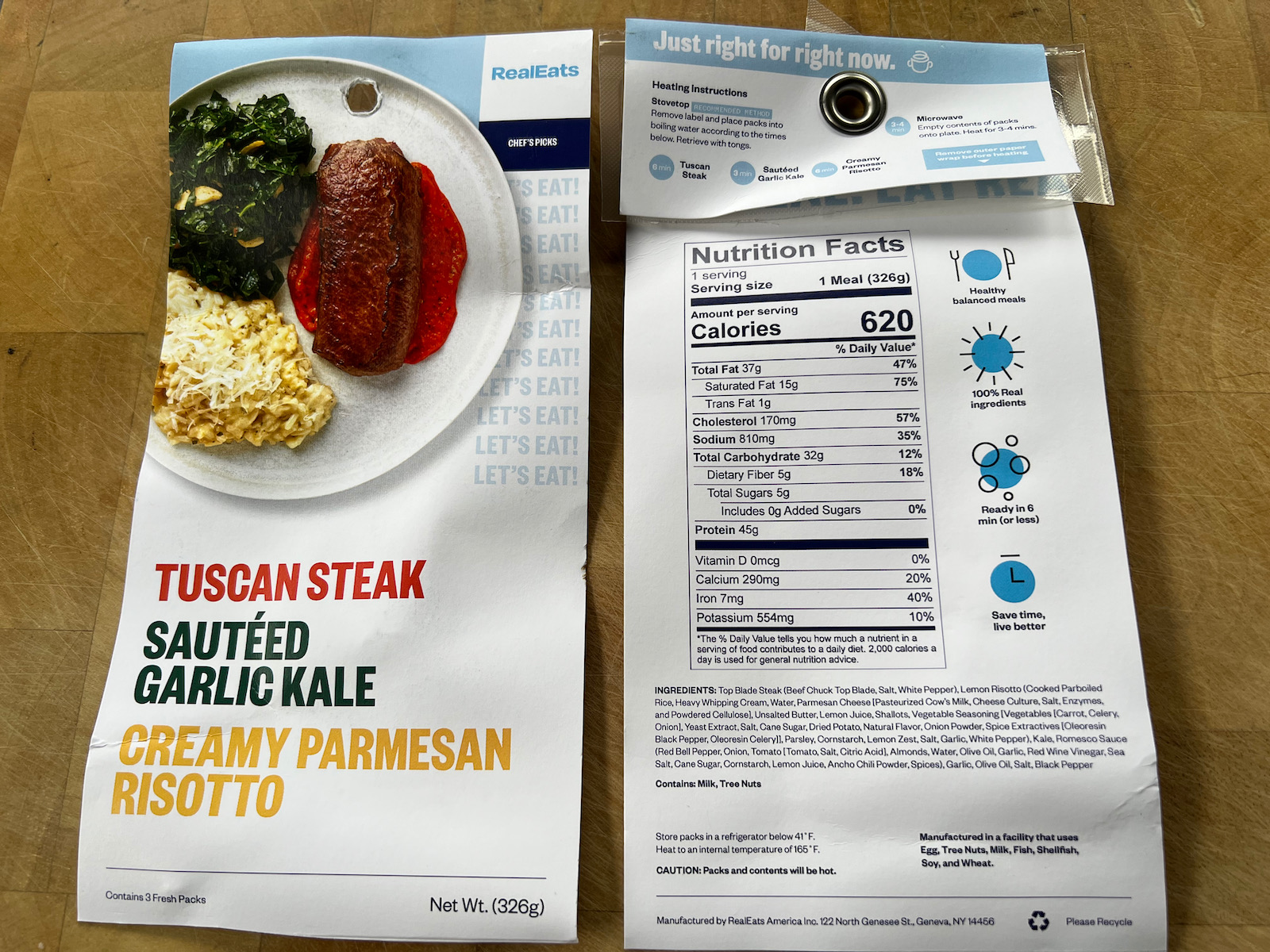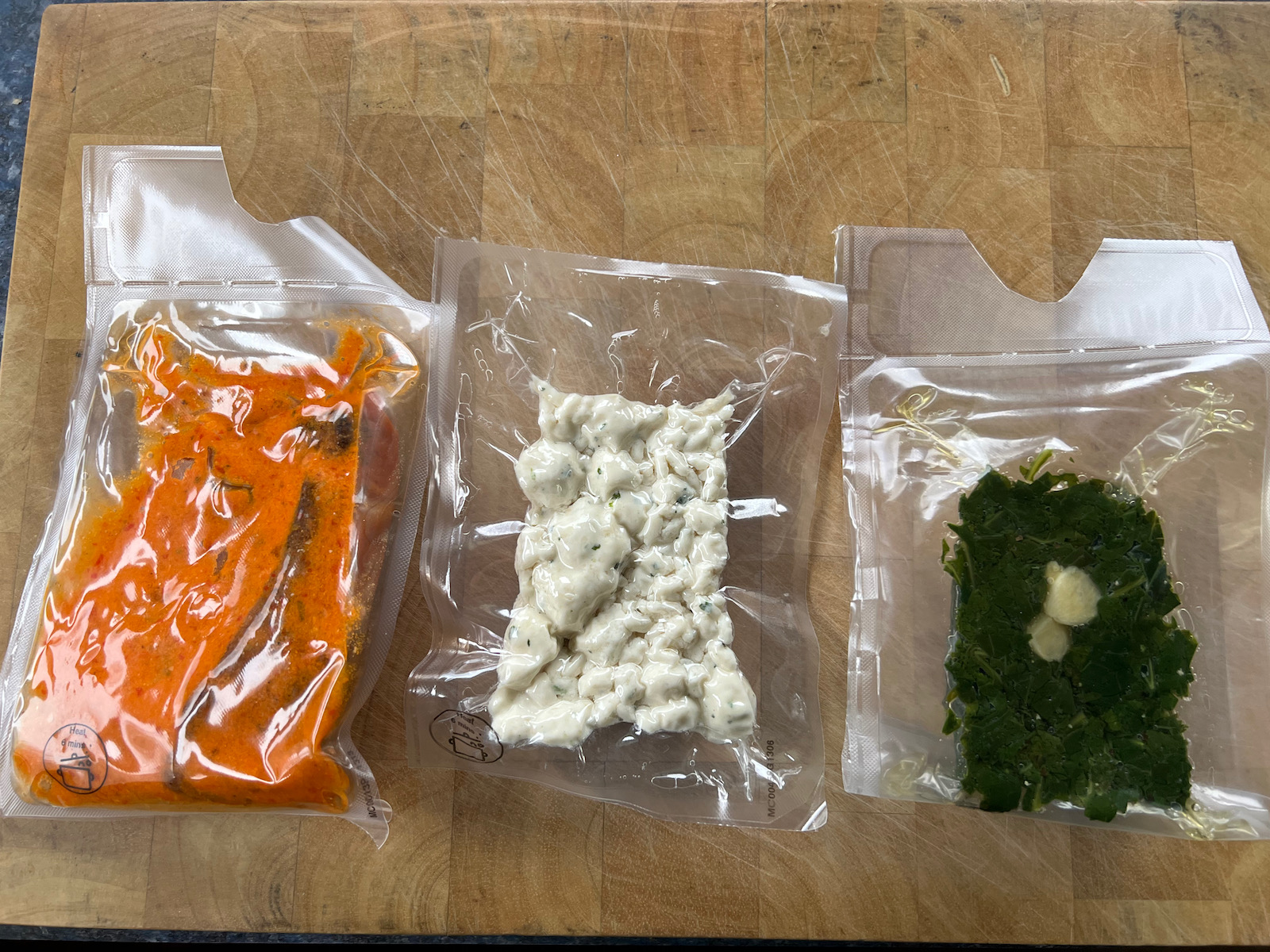 And saved some for lunch tomorrow.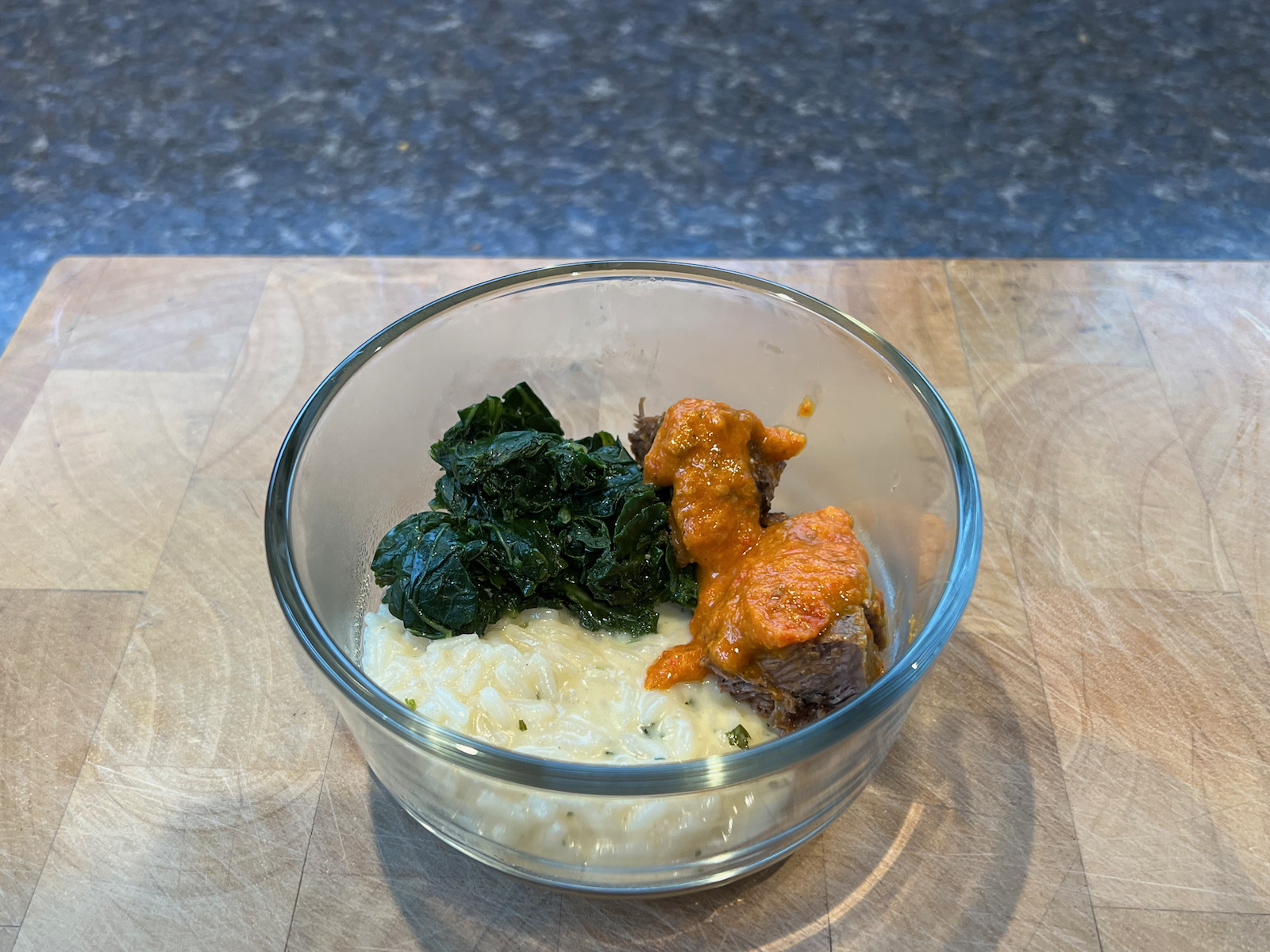 And 2 squares of dark chocolate.
Started the Thanksgiving turkey defrosting in a bucket in the kegerator since it's so large and that way I don't have to worry about leakage or contamination of other food. And I don't drink enough beer to buy it in kegs anymore.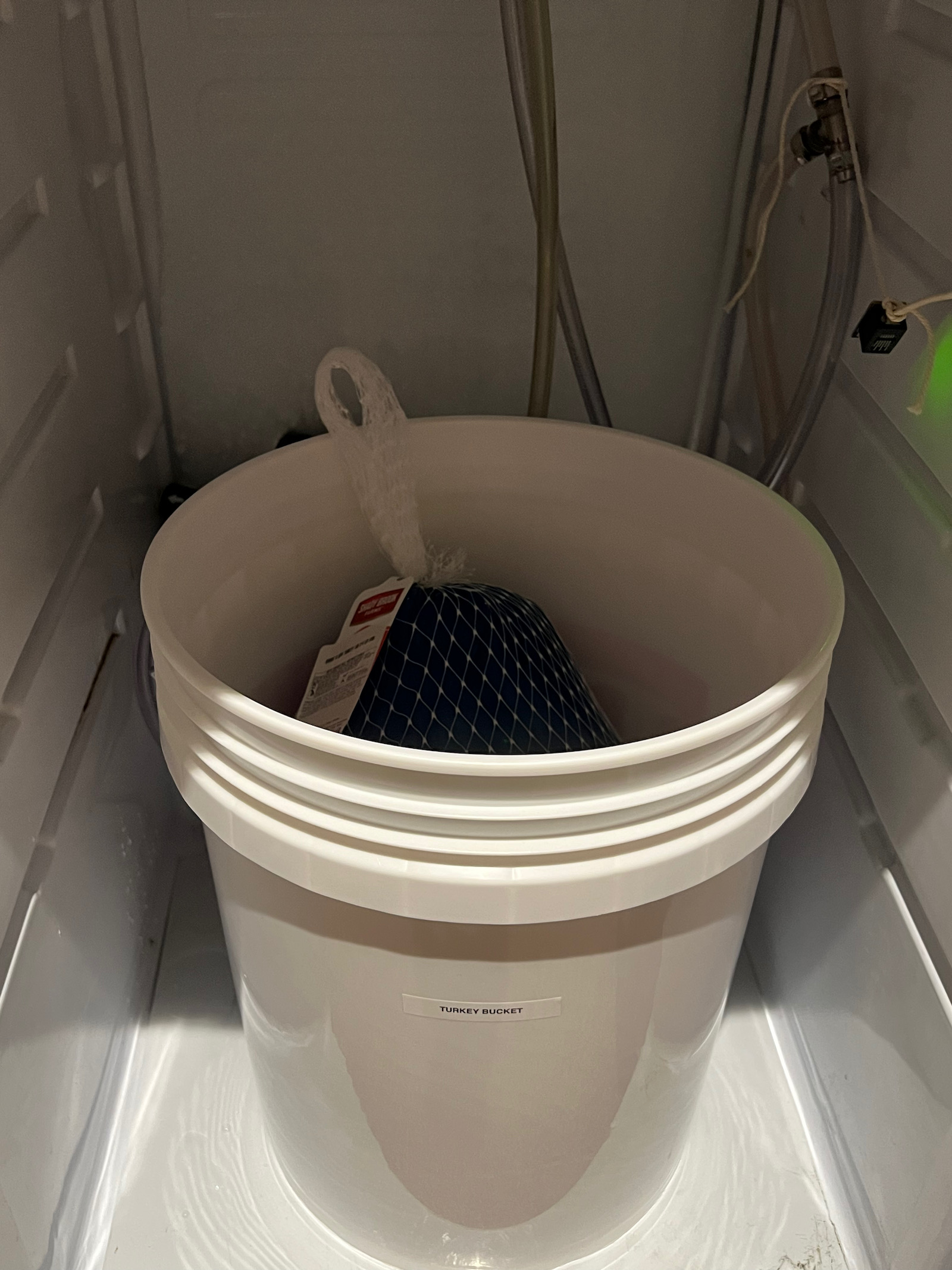 Weight at beginning of the day: 117.4 lbs.
Weight at the beginning of the next day: 117.2 lbs.
I replaced my scale on August 7, 2019. When comparing to dates before then, add 2.8 pounds to the old value to match the current scale.