What I ate: January 14, 2022
Breakfast: Chorizo breakfast burrito with chorizo, onion, green pepper, jalapeño and egg. Reheat of the filling I cooked Sunday in a freshly heated whole wheat tortilla.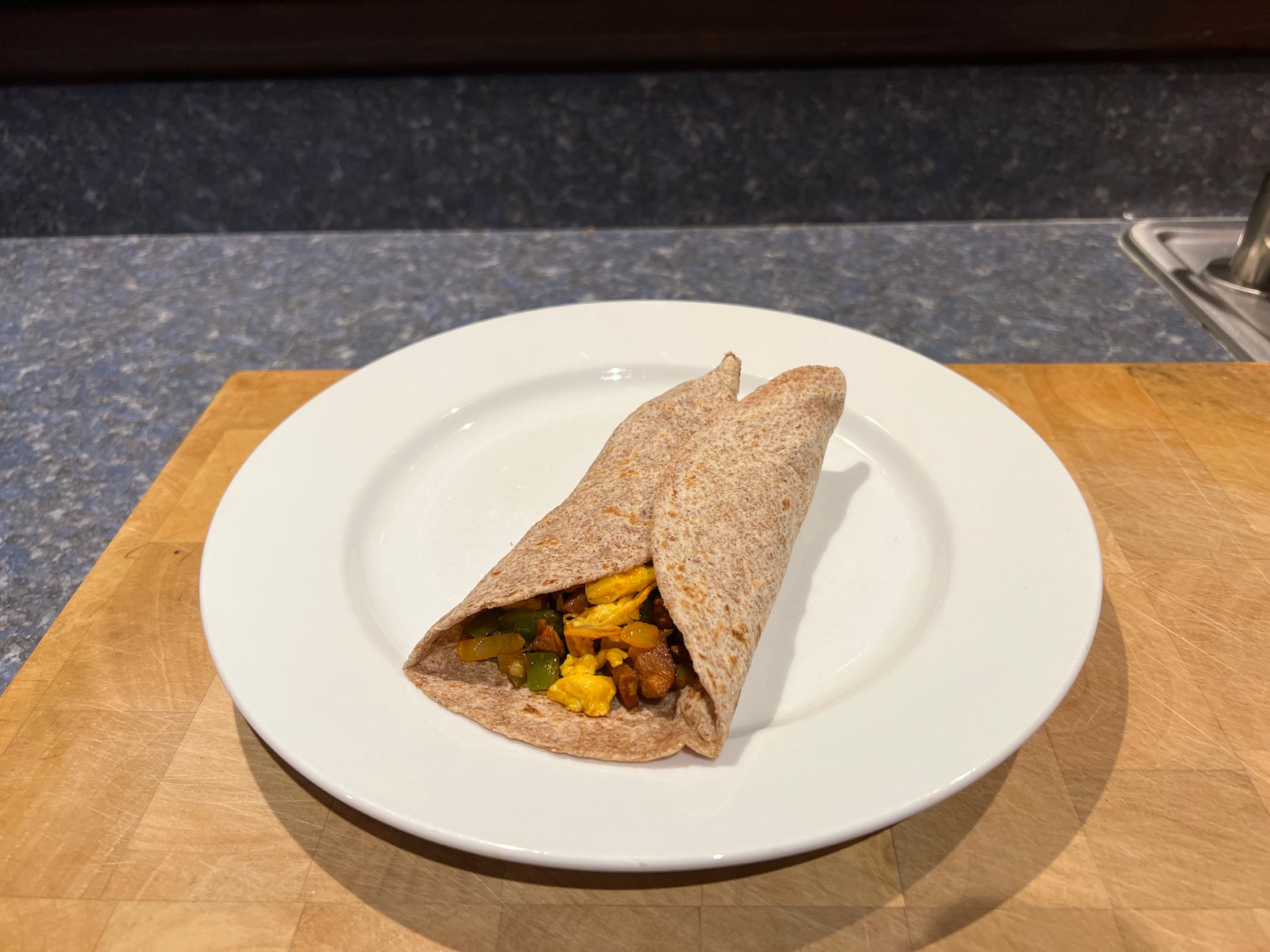 Normally I clean and cut the whole package of strawberries at once, but then prepare each fruit cup for lunch separately. I decided to try prepping all of the cups at once this time. Update: This is a bad idea. Turns out, if you put blackberries in a sealed container they very quickly mold. This doesn't happen when they are in the original container, which has holes in it.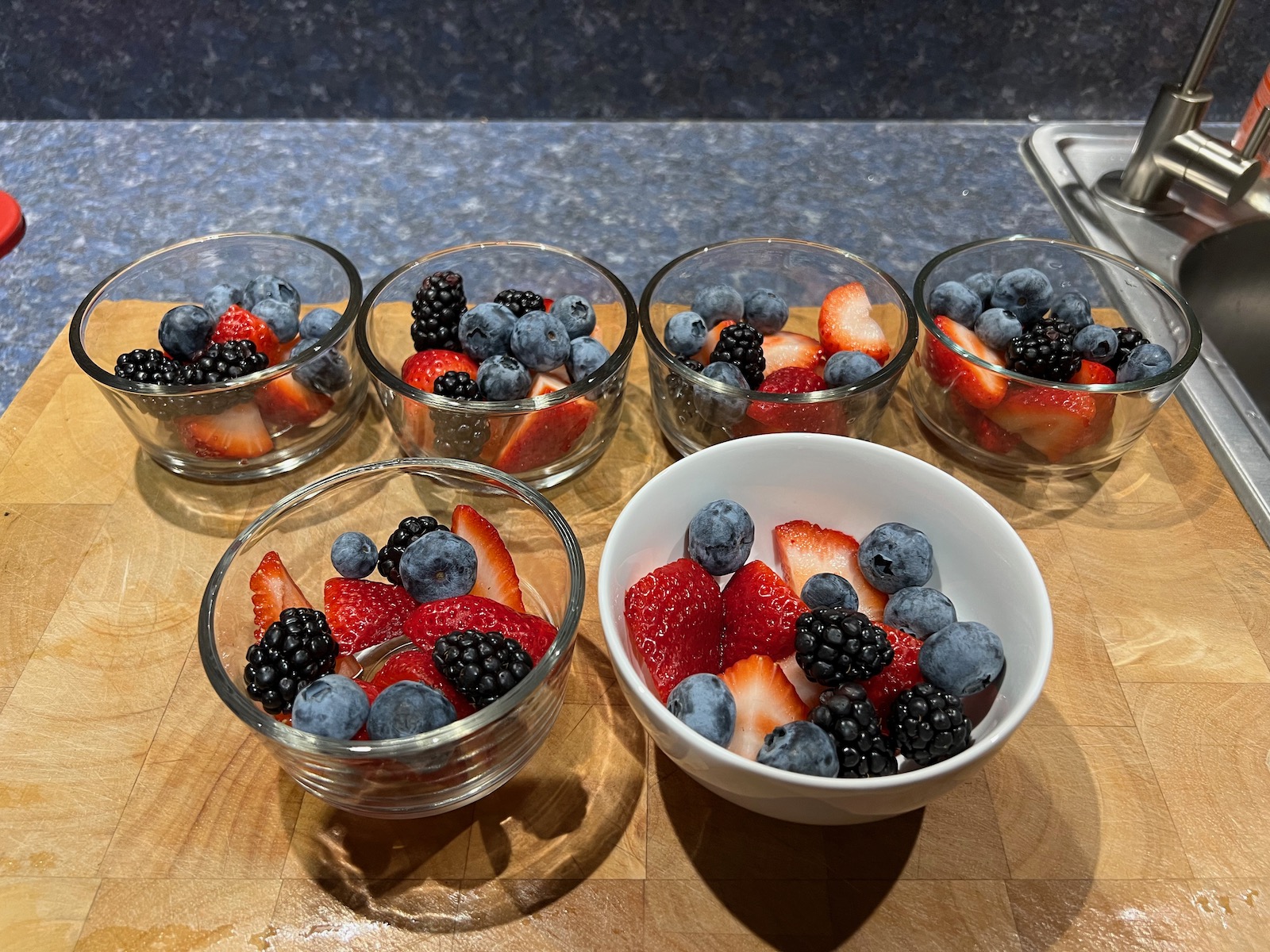 Snack: 1.0 oz. Sriracha chex mix. And, later, 1.0 oz. peanuts. And half of a blueberry muffin and a coffee with Jameson.
Lunch: Leftover green chili beef. With strawberries, blueberries, and blackberries.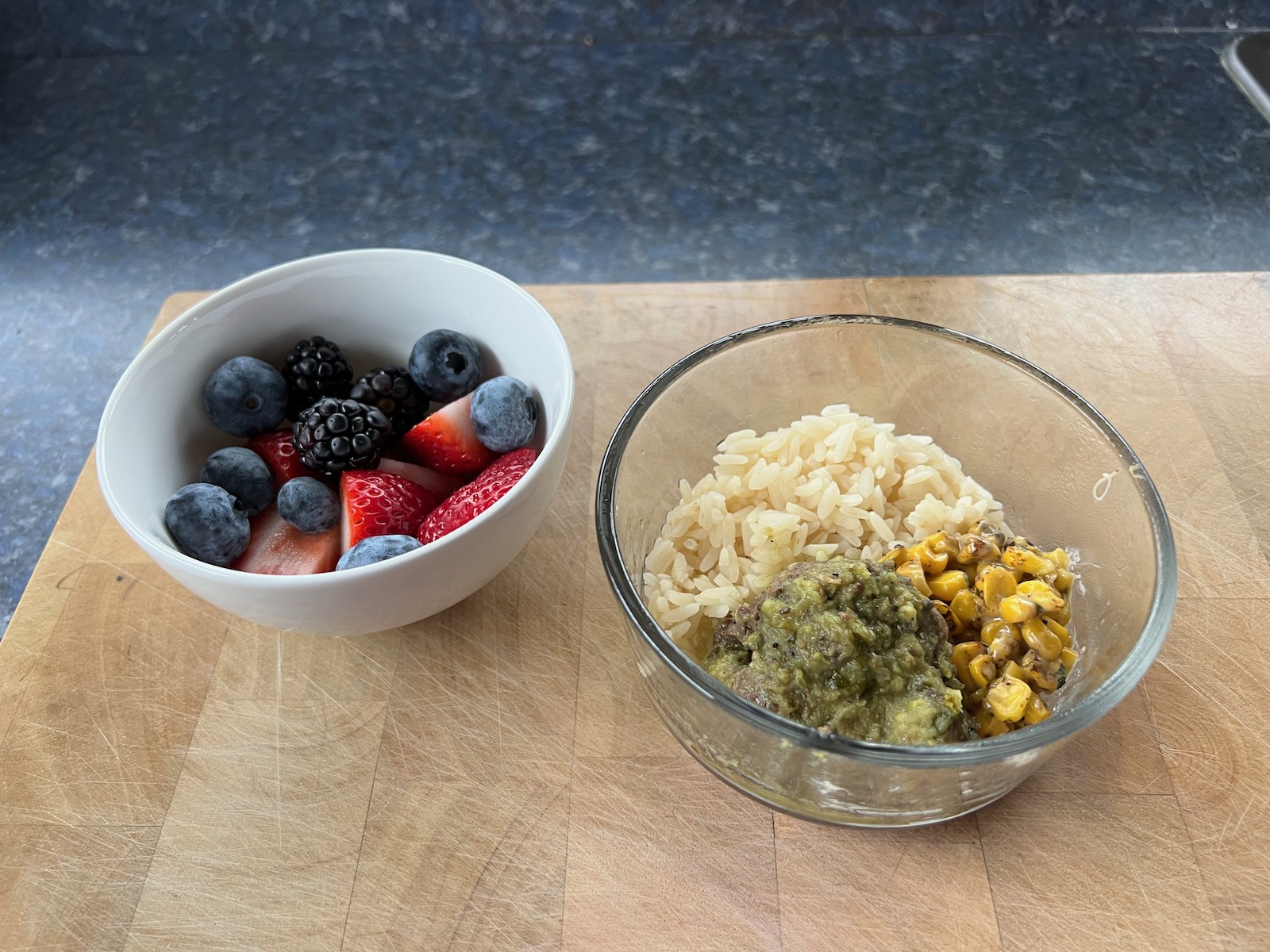 Snack: 1.0 oz. habanero almonds. And, later, 1.0 oz. tortilla chips and guacamole.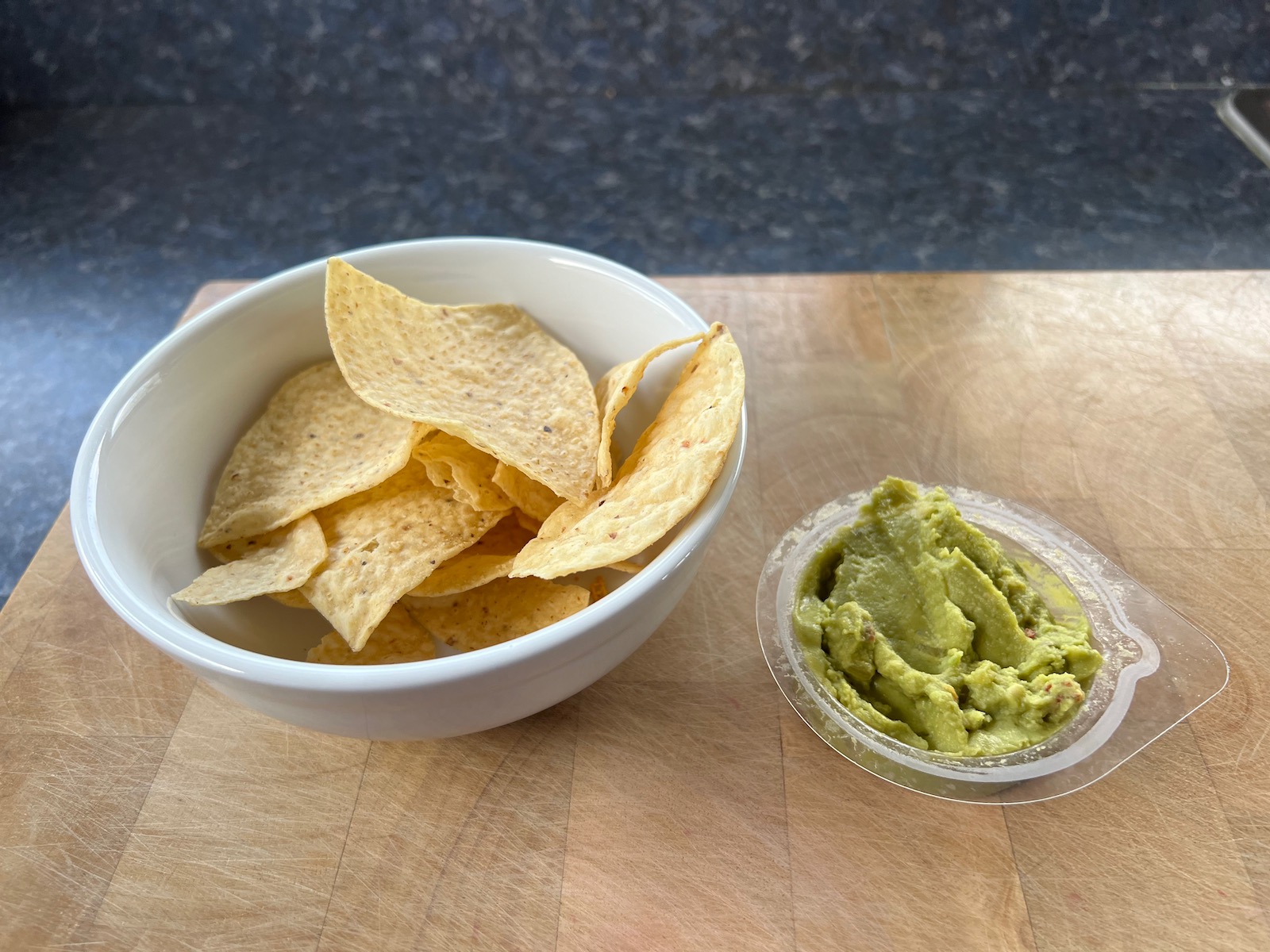 Dinner: Saag paneer with chana masala and saffron Basmati rice (Real Eats, 410 cal). I ate the whole thing instead of saving part for lunch tomorrow. And a glass of Bota Box New Zealand sauvignon blanc.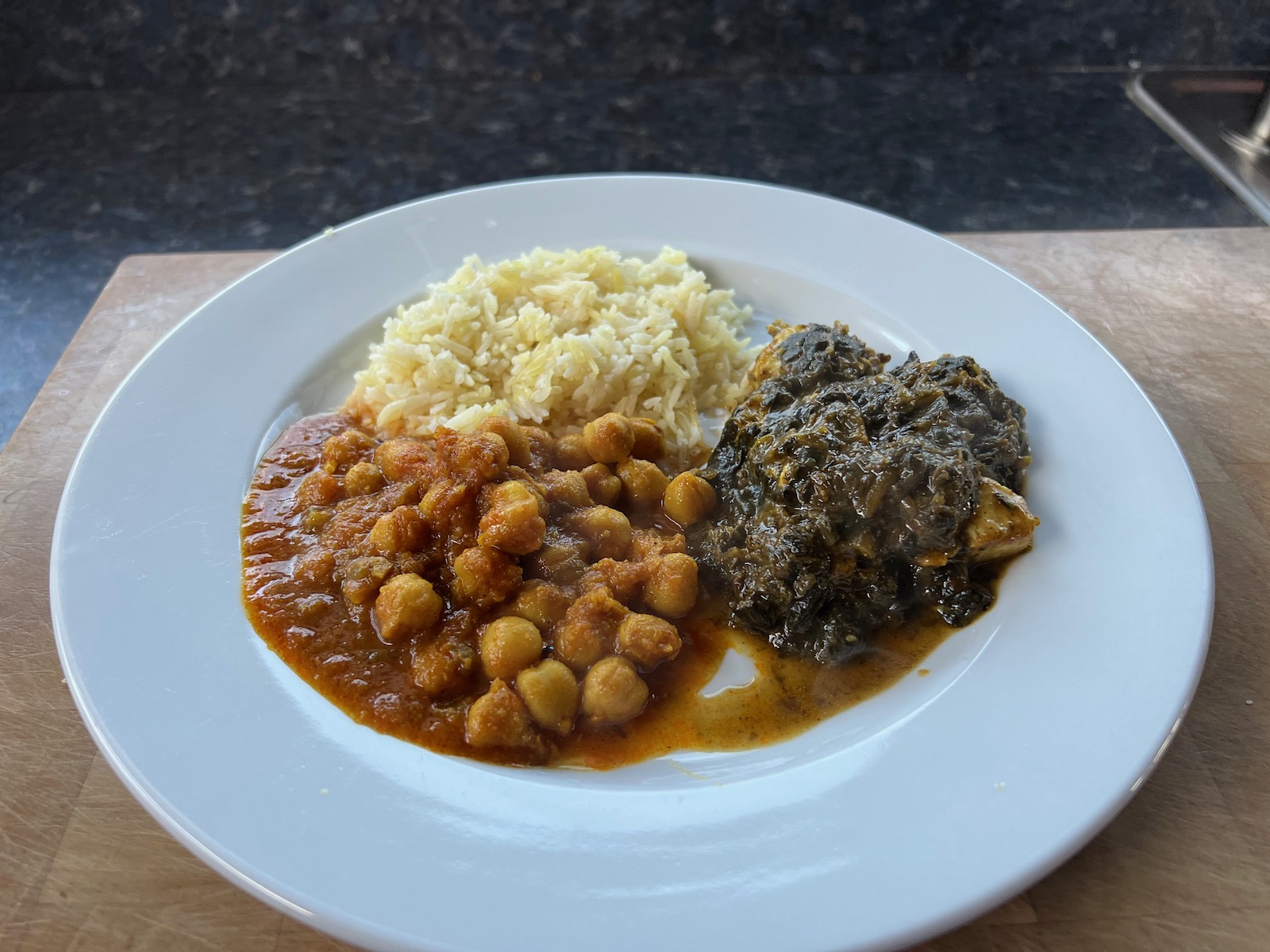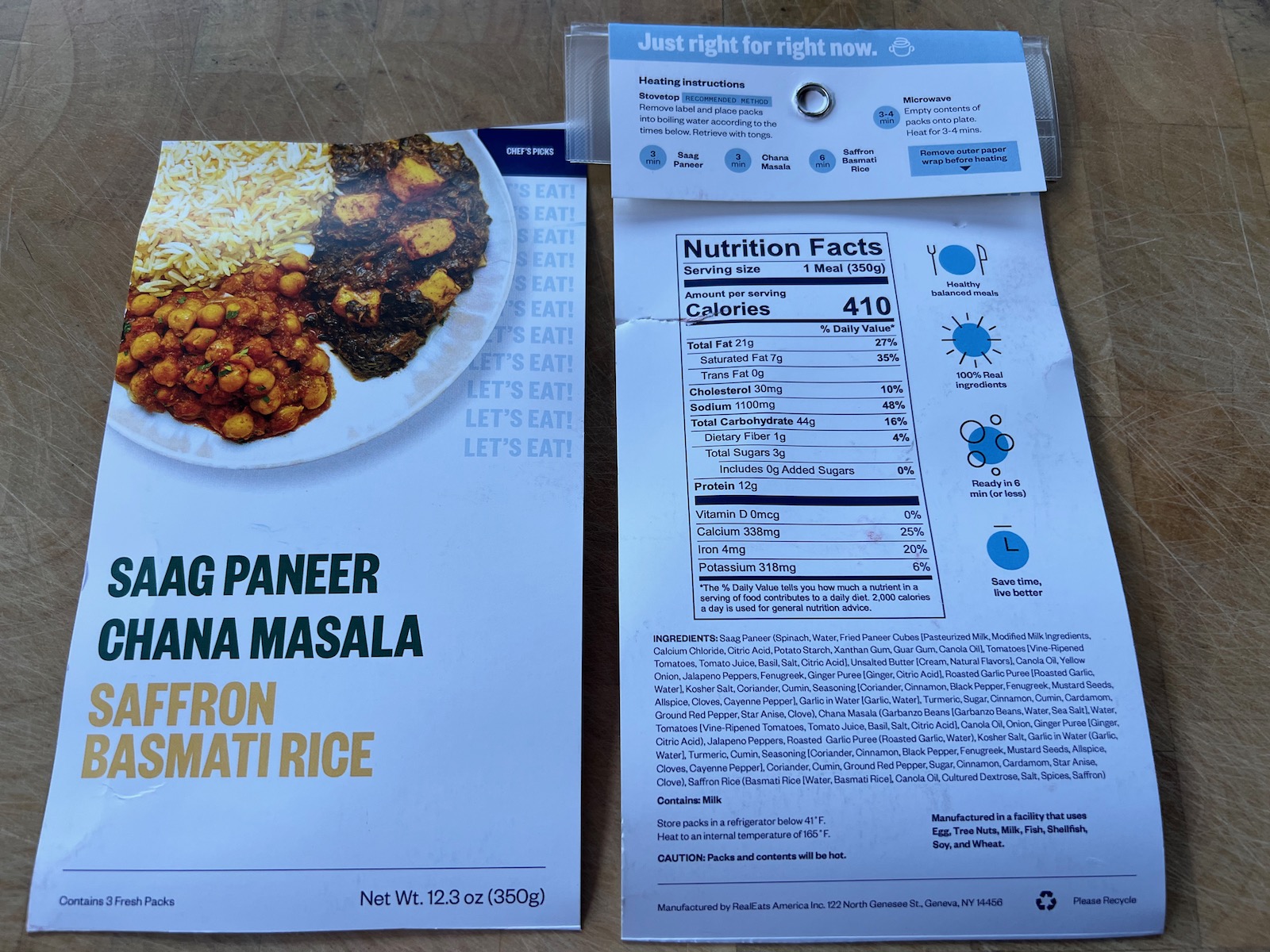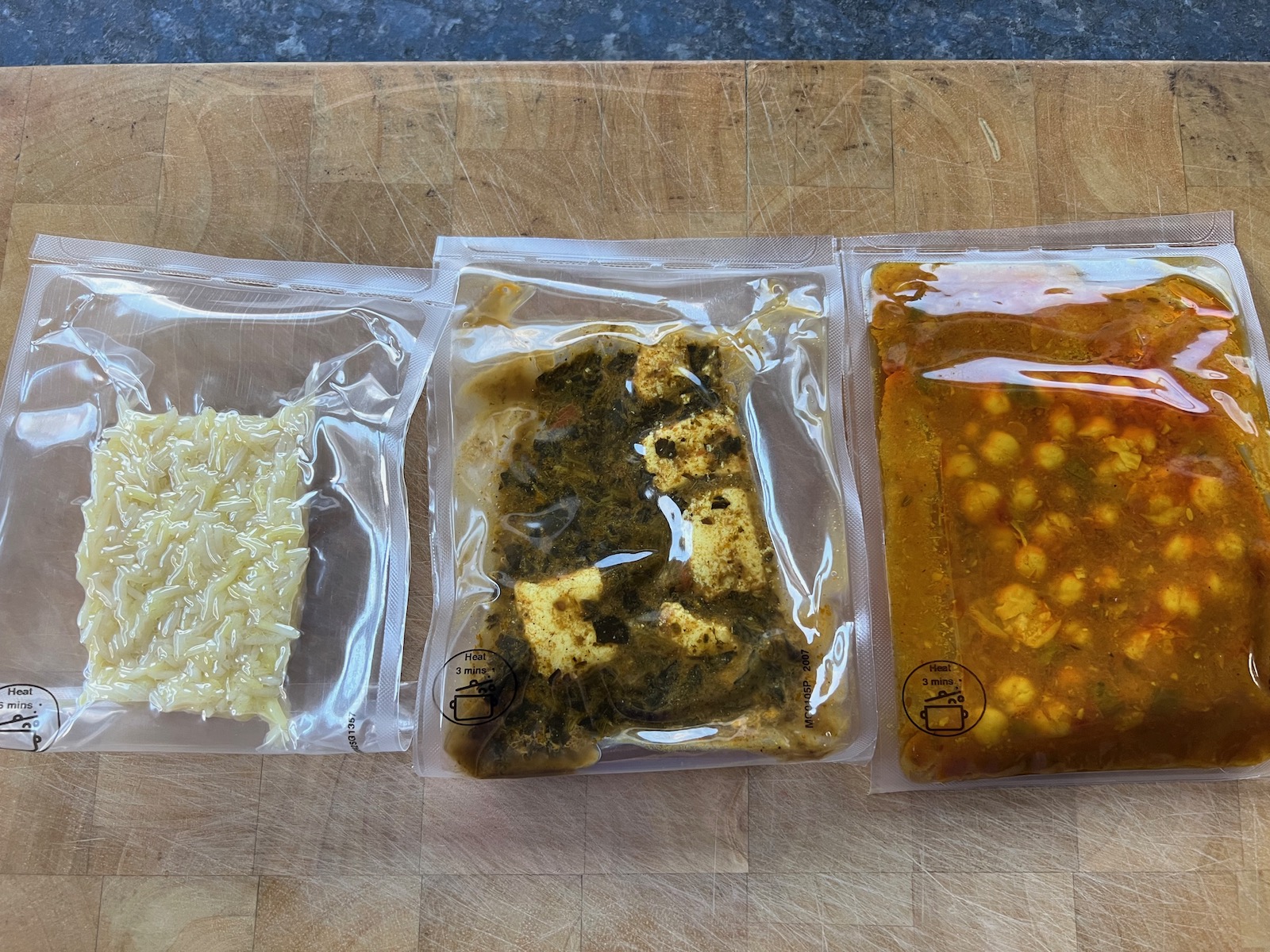 2 peanut butter kiss cookies (previously frozen). And a litttle Skrewball peanut butter whiskey, and a little Bota Box shiraz.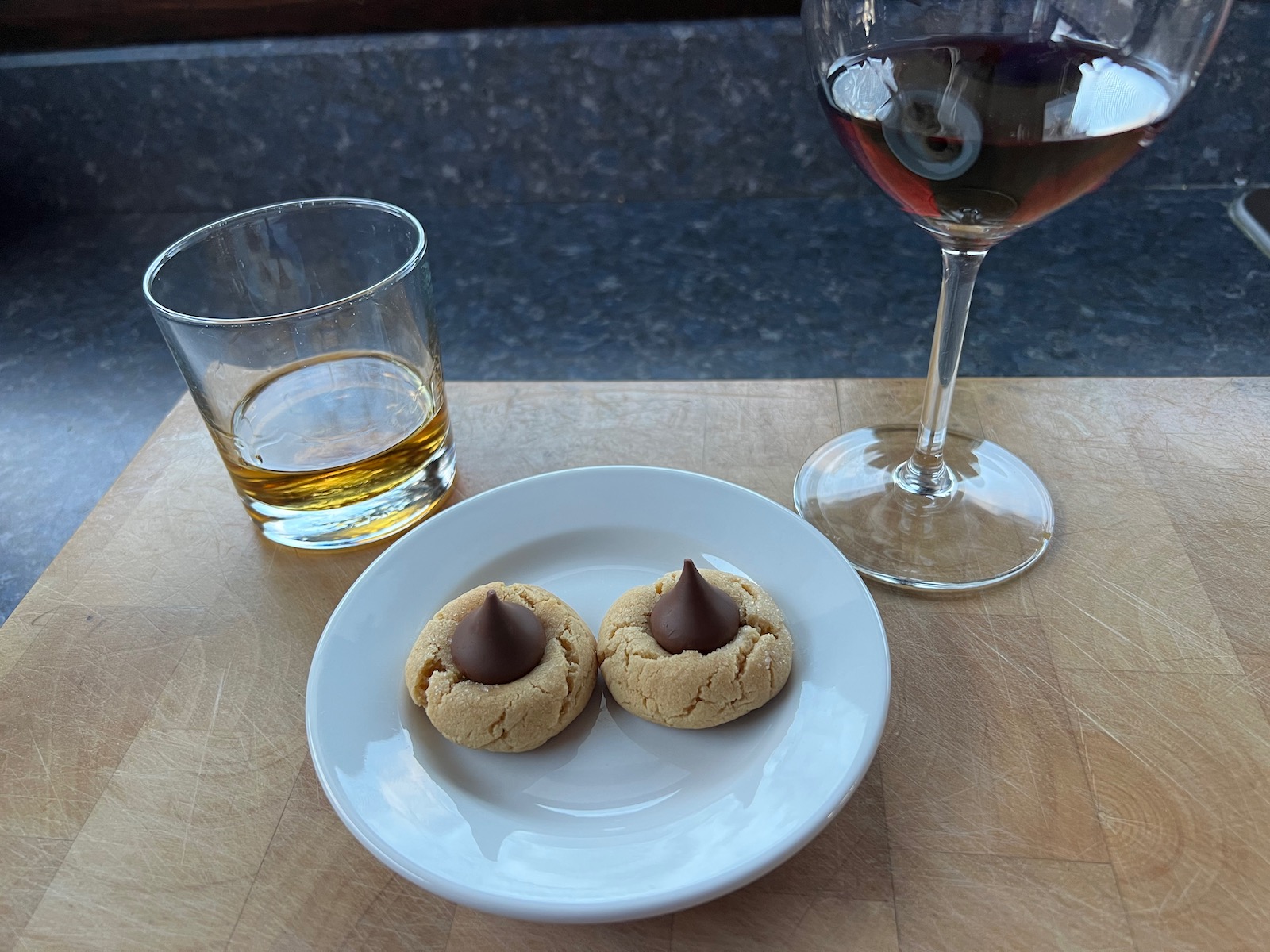 Weight at beginning of the day: 121.2 lbs.
Weight at the beginning of the next day: 121.8 lbs.
I replaced my scale on August 7, 2019. When comparing to dates before then, add 2.8 pounds to the old value to match the current scale.