What I ate: June 18, 2022
Breakfast: Egg, toast and bacon. With one egg, a slice of Heidelberg whole wheat toast with butter, and 3 slices of bacon.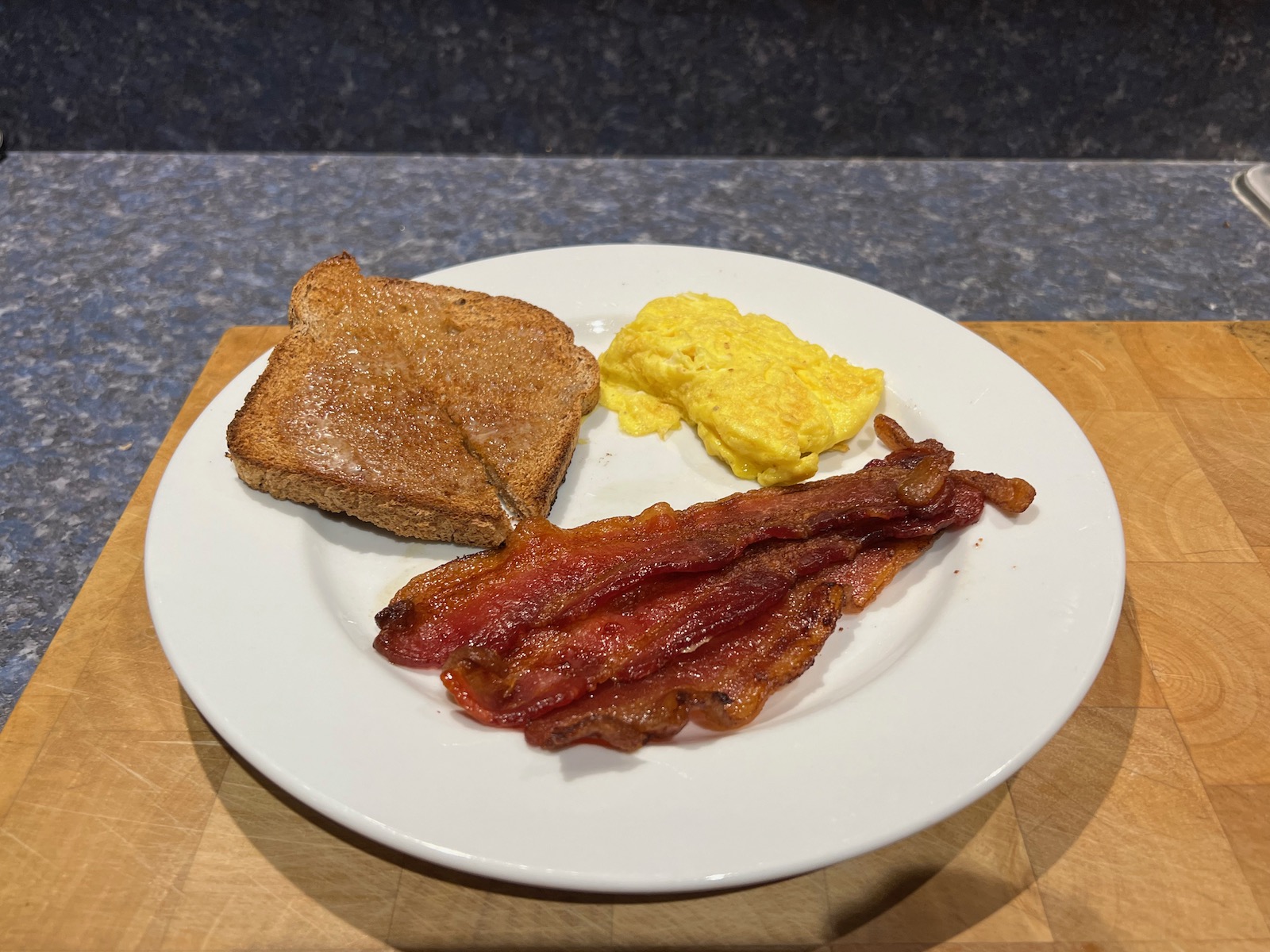 Snack: 1.0 oz. Sriracha chex mix. And a Cutwater spicy Bloody Mary. And, later, 0.8 oz. peanuts, and the rest of the Bloody Mary.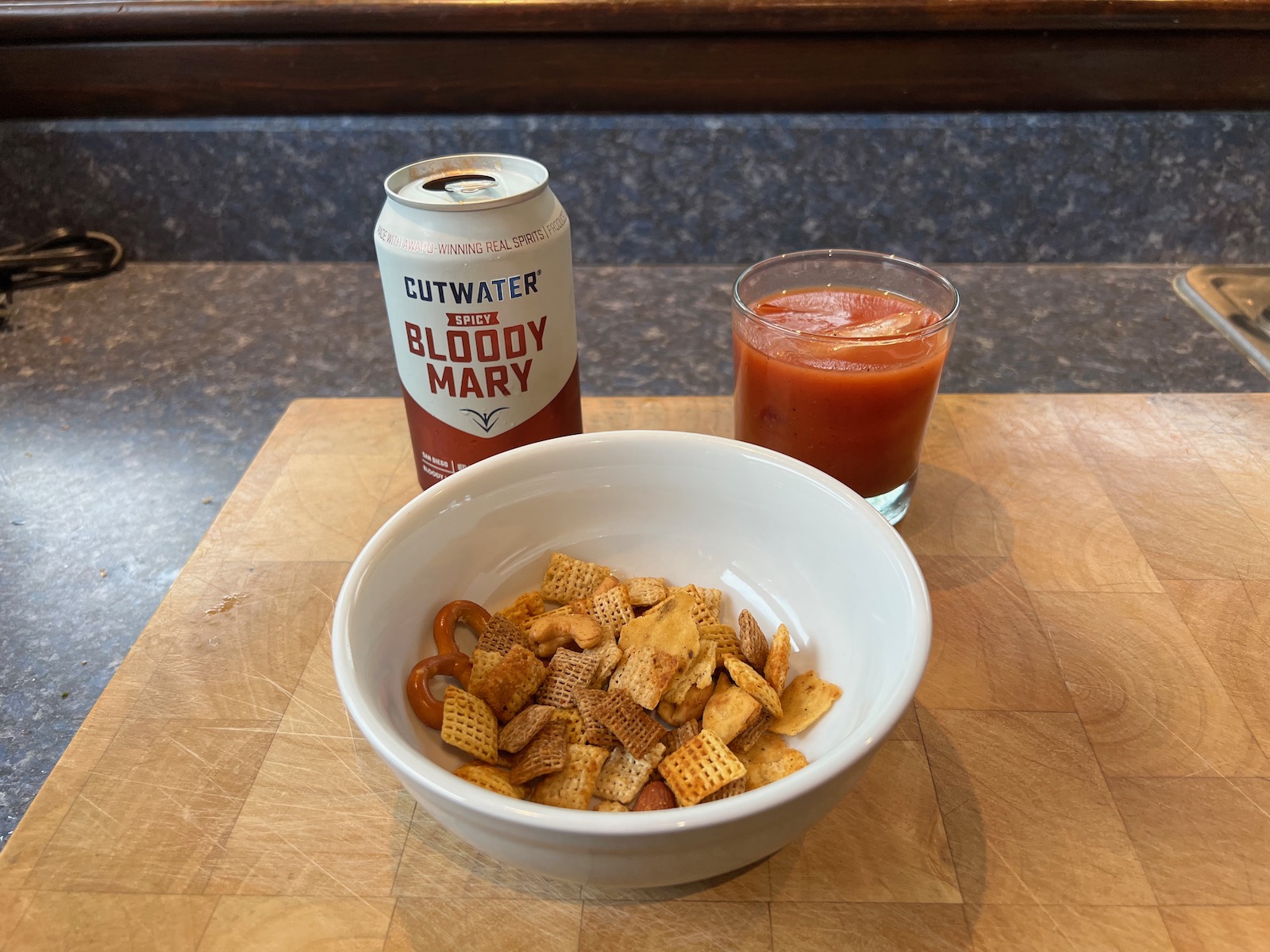 Lunch: Reuben at Club 55 in Sidney, NY, with Jan, Steve, and Bun. And 2 Hazy IPA.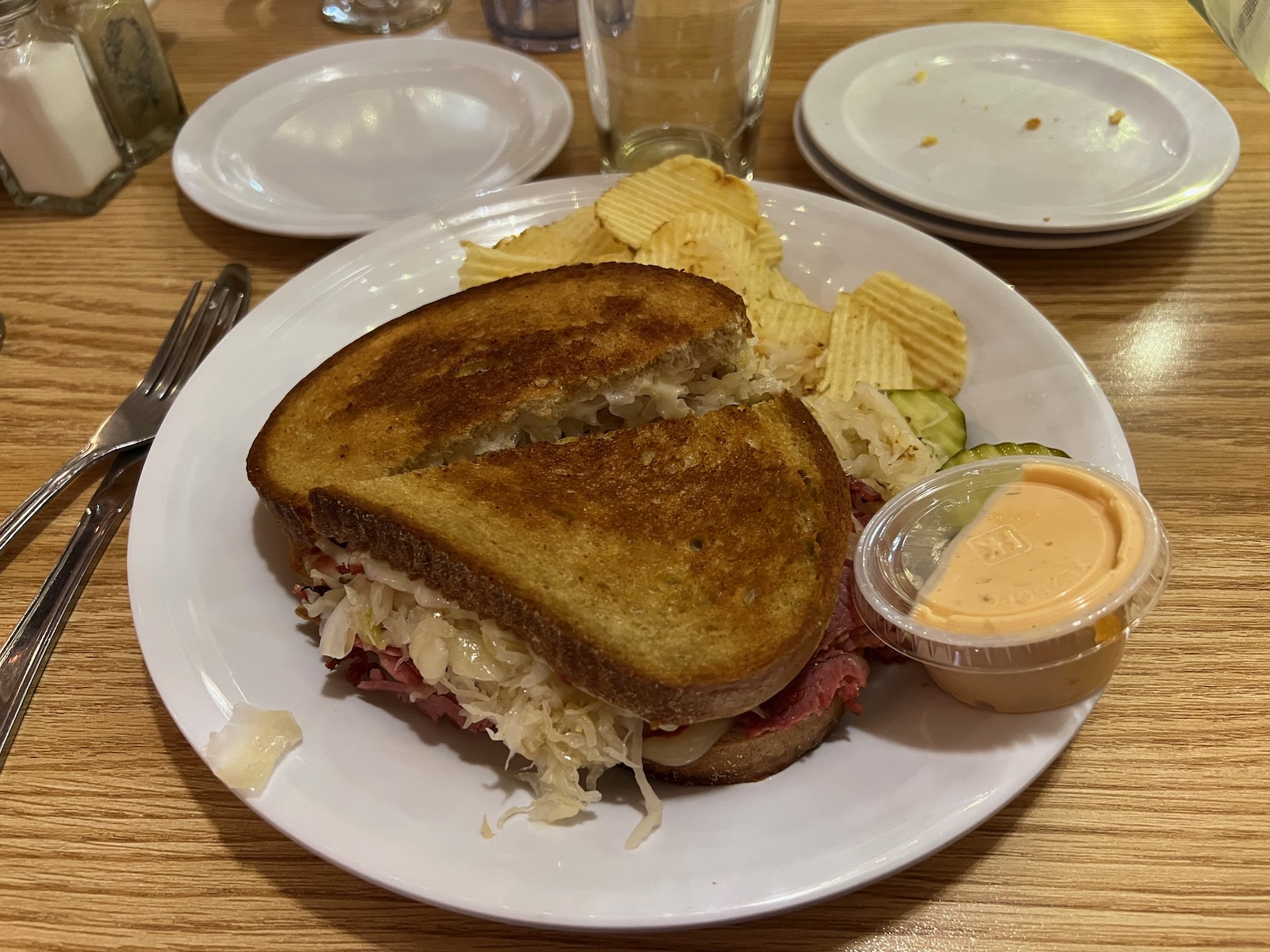 Dinner: Crushed hamburger with 5.0 oz. ground beef (before cooking) and spinach.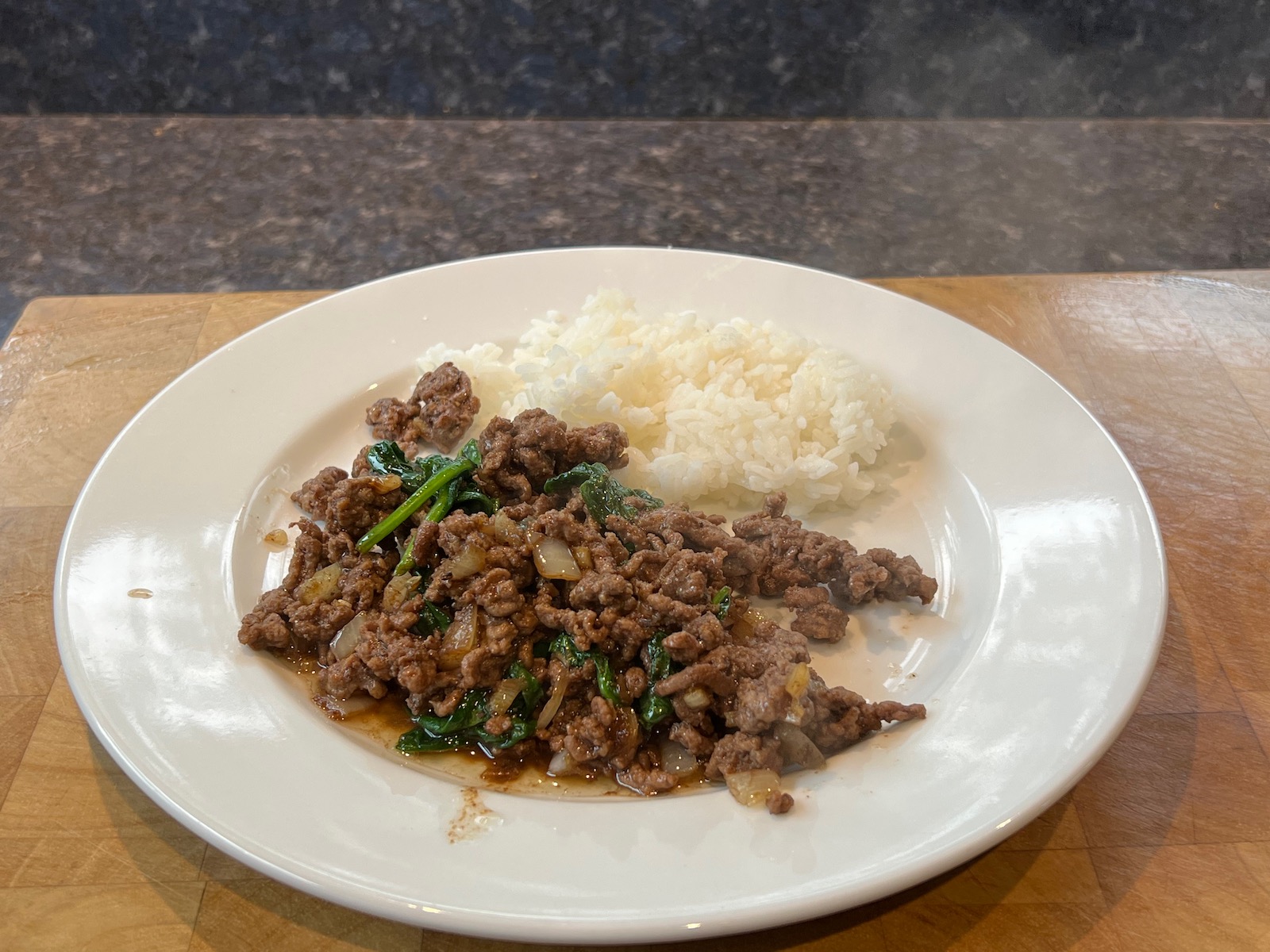 Weight at beginning of the day: 128.0 lbs.
Weight at the beginning of the next day: 128.0 lbs.
I replaced my scale on August 7, 2019. When comparing to dates before then, add 2.8 pounds to the old value to match the current scale.