What I ate: July 30, 2022
Pre-Breakfast: I woke up early, so I had a pre-breakfast of a half piece of peanut butter toast with Heidelberg wheat bread.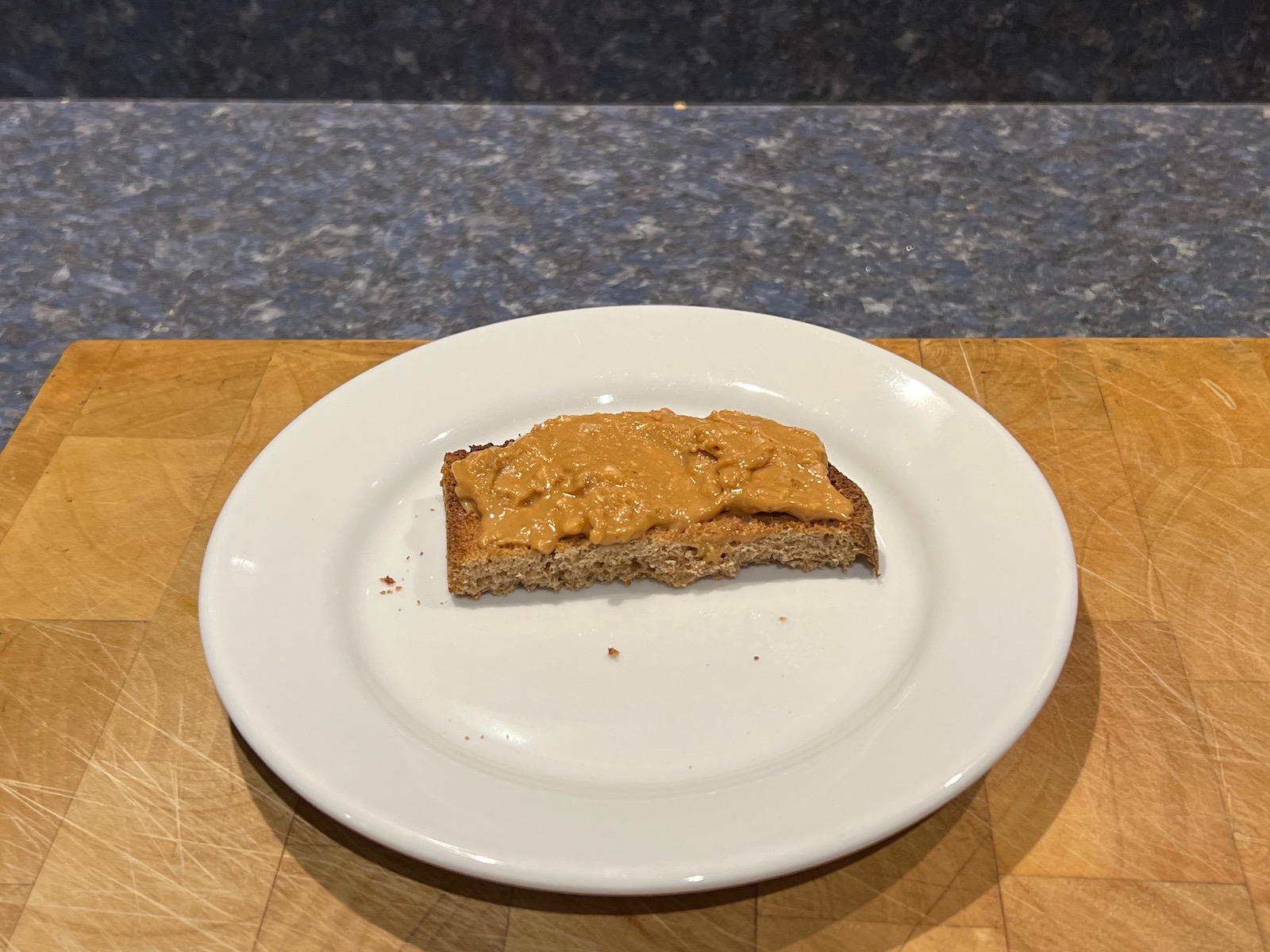 Breakfast: Eggs, toast and bacon . With 1 egg, a piece of Heidelberg wheat bread toast with butter, and 3 slices of bacon.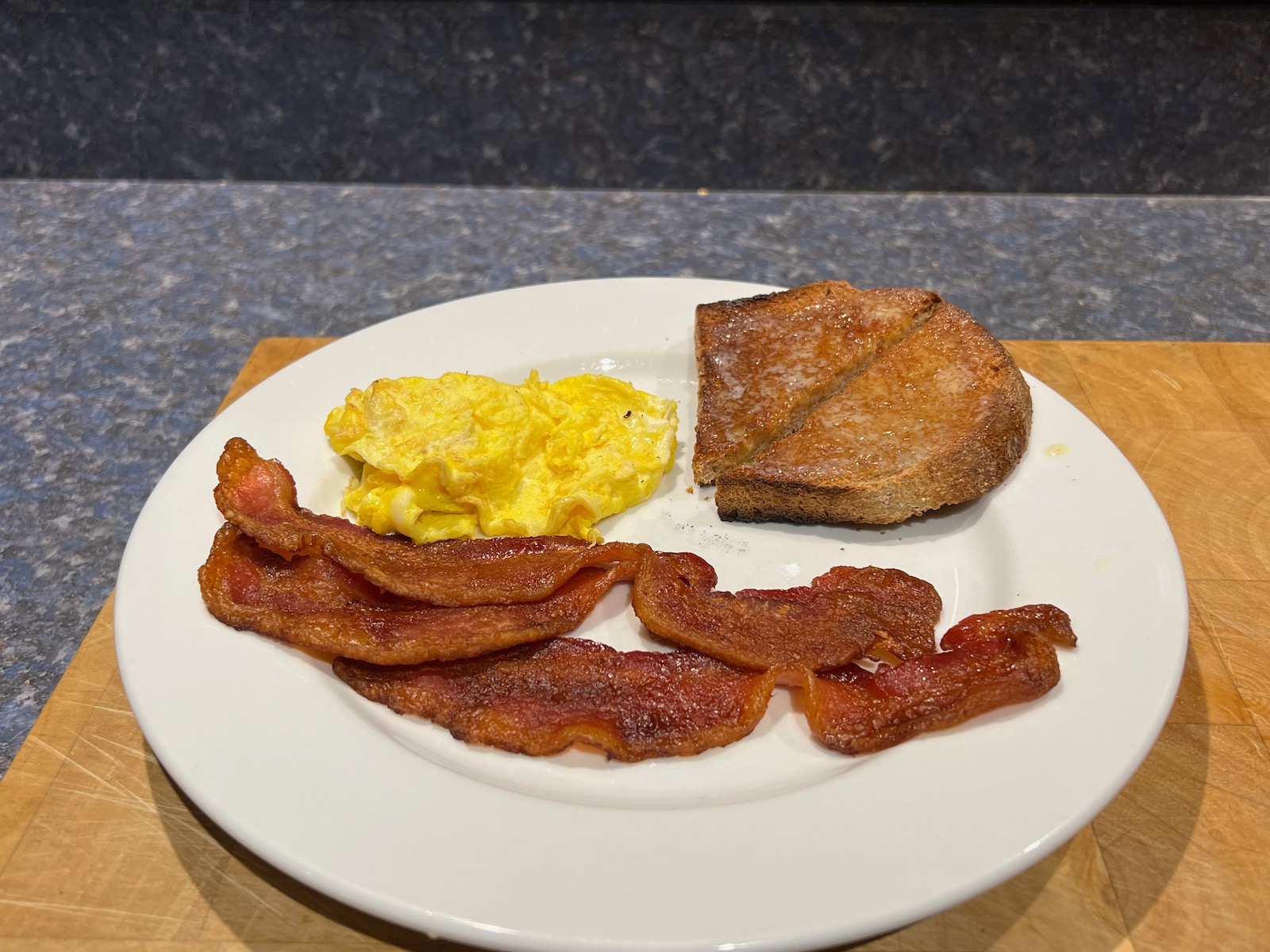 Snack: 1.0 oz. Sriracha chex mix. And, later, 1.0 oz. peanuts.
Lunch: Ham and Swiss cheese half sandwich. With 2.8 oz. ham, 1 slice of Swiss cheese (cut in half), on one slice of Heidelberg whole wheat bread, cut in half. With strawberries and blueberries, and a few Kettle Chips hot jalapeño.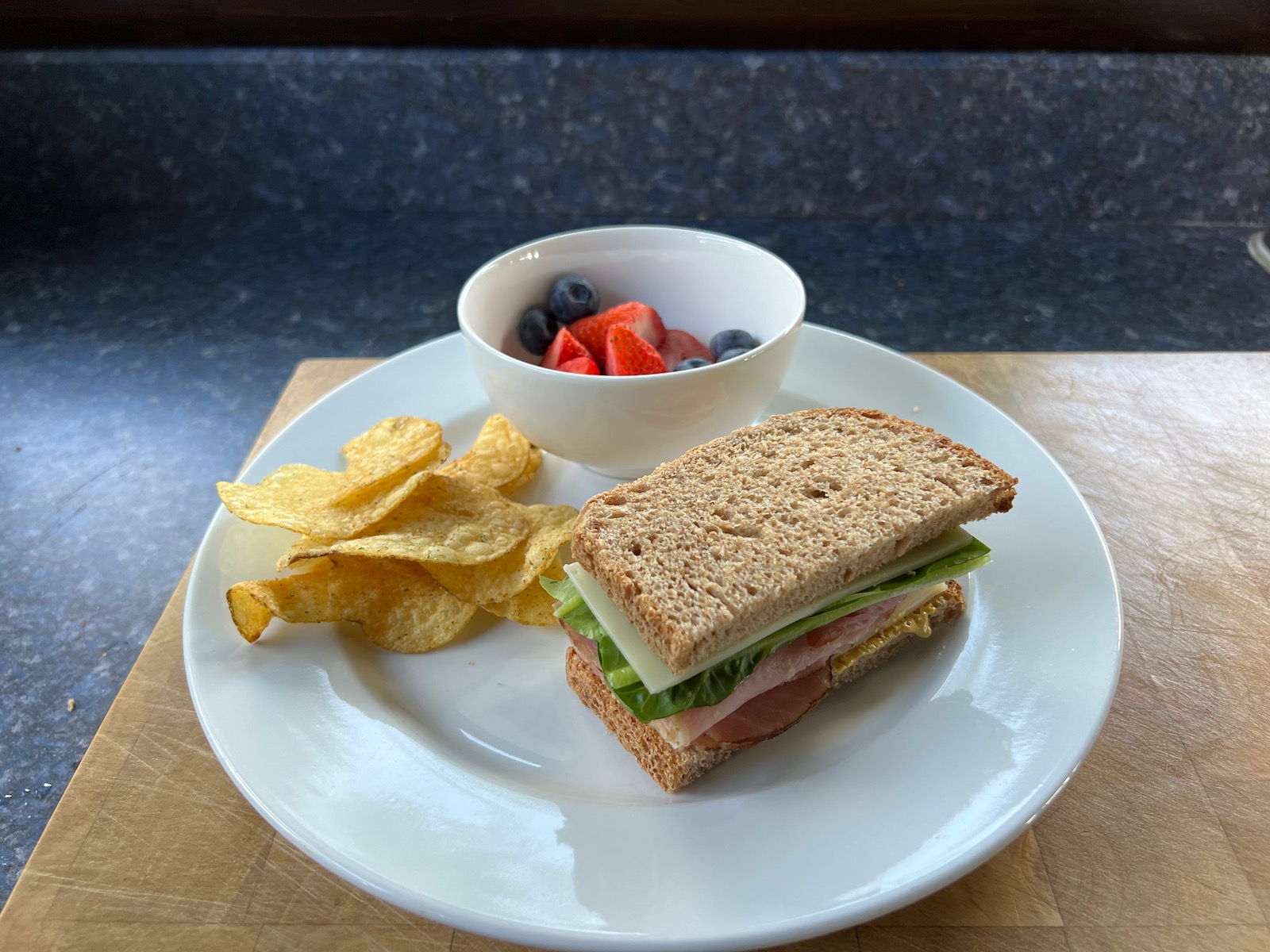 Snack: 1.0 oz. potato chips and bacon and horseradish dip. And a Cutwater vodka mule.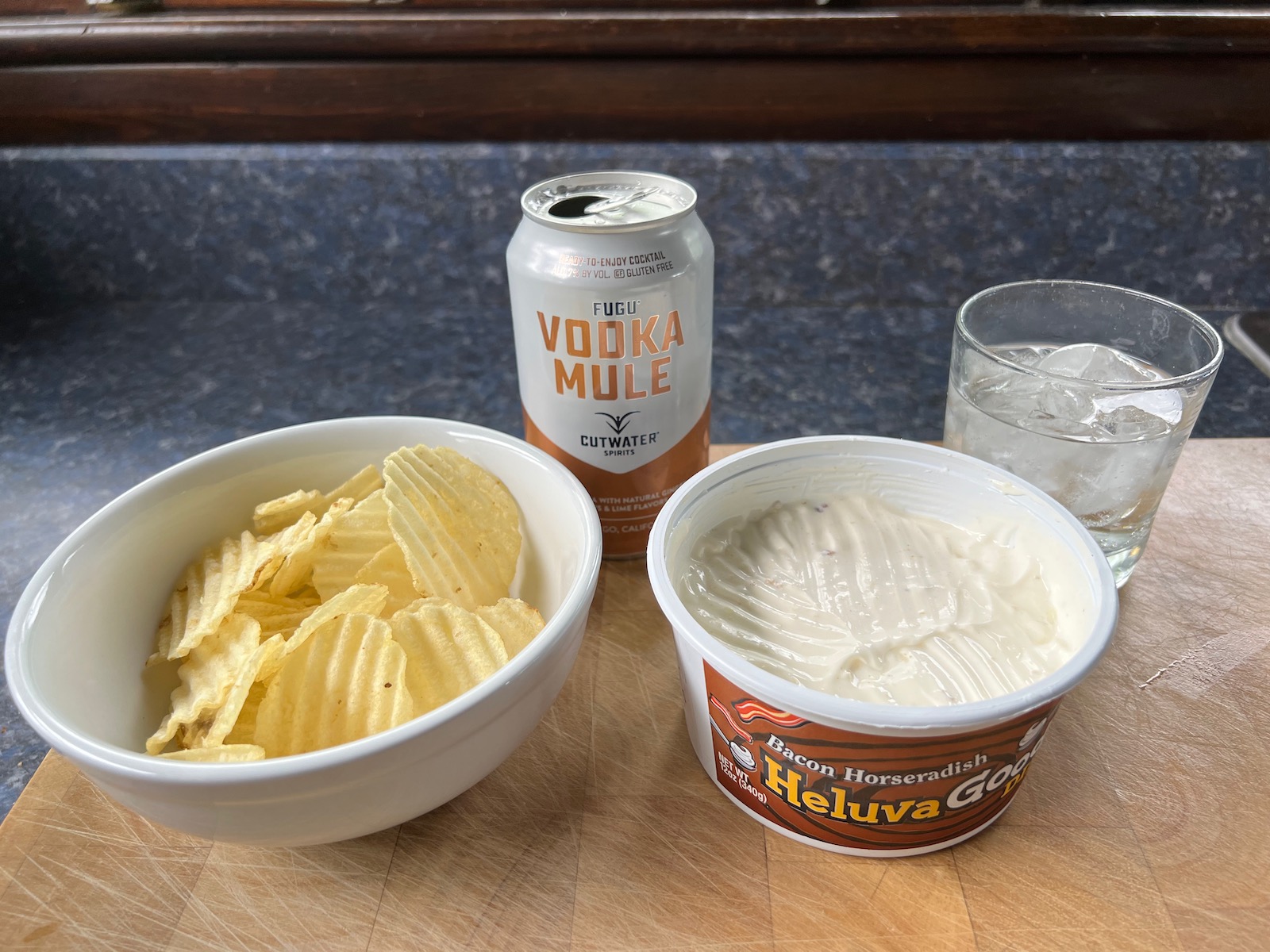 Dinner: Roasted chicken (4.5 oz.), rice, and gravy. And a glass of Fisheye sauvignon blanc. I forgot to take a picture, but it looked like this, without the broccoli.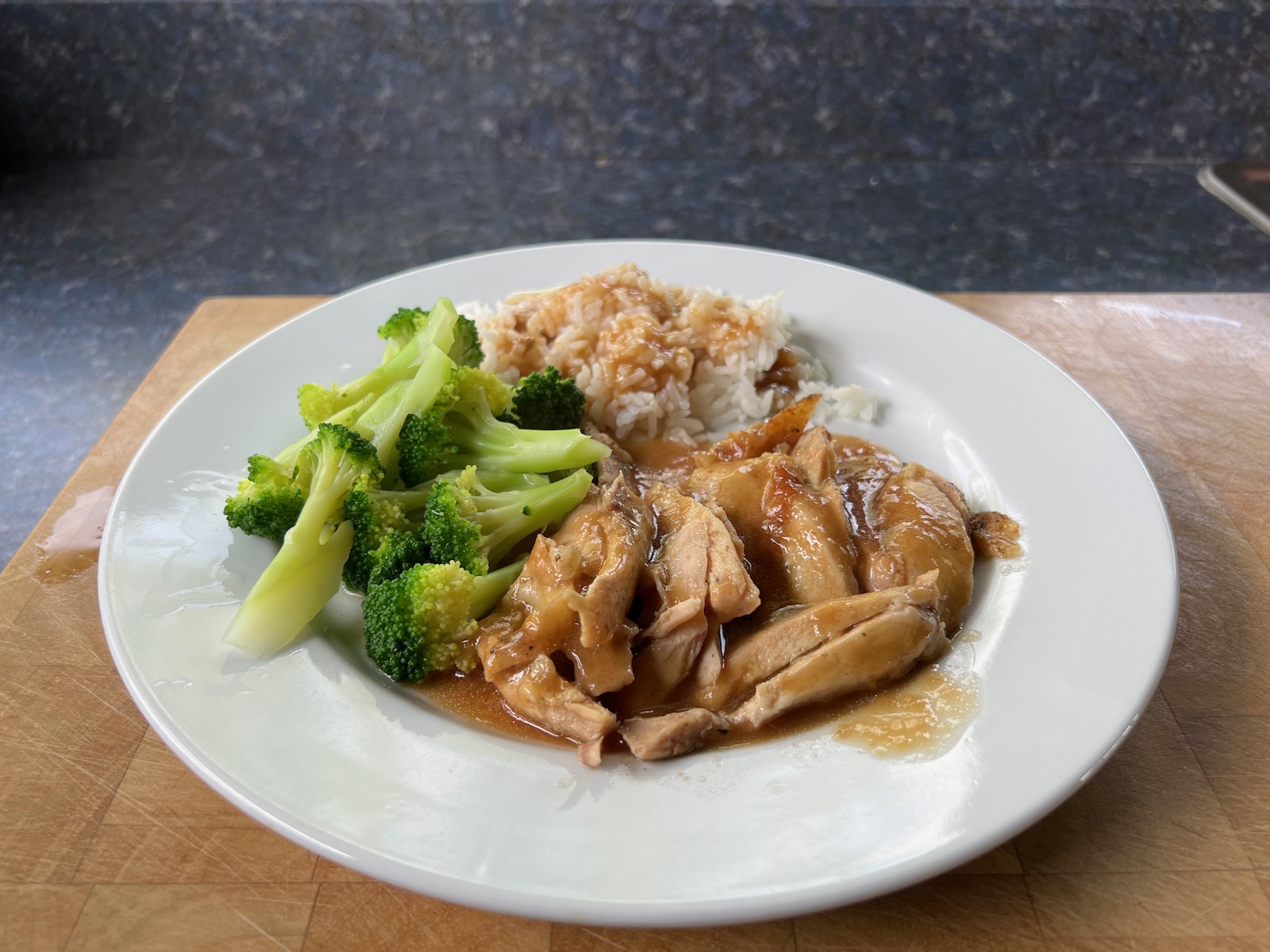 Weight at beginning of the day: 128.4 lbs.
Weight at the beginning of the next day: 128.4 lbs.
I replaced my scale on August 7, 2019. When comparing to dates before then, add 2.8 pounds to the old value to match the current scale.