What I ate: March 14, 2023
Breakfast: Spicy western omelette. Filling cooked Sunday and reheated, in 1 egg, freshly cooked. And half of a blueberry bagel, toasted with butter.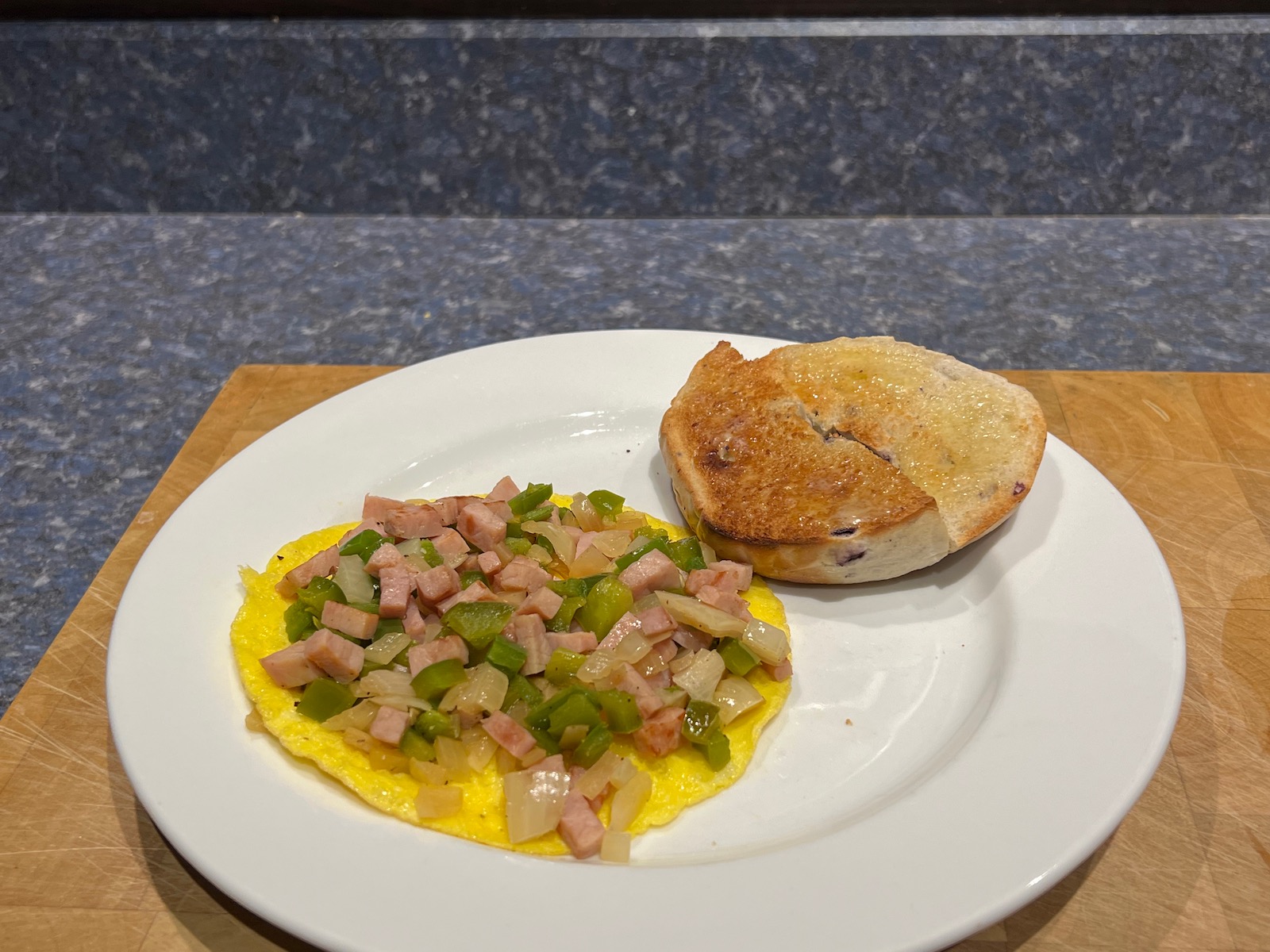 Snack: 1.0 oz. Sriracha chex mix. And, later, 0.8 oz. peanuts. And 0.8 oz. cashews.
Lunch: Roast beef sandwich. With 2.8 oz. deli roast beef, chipotle mayo, and lettuce on Heidelberg multigrain bread. With a few Kettle Chips Korean BBQ potato chips and a dill pickle spear.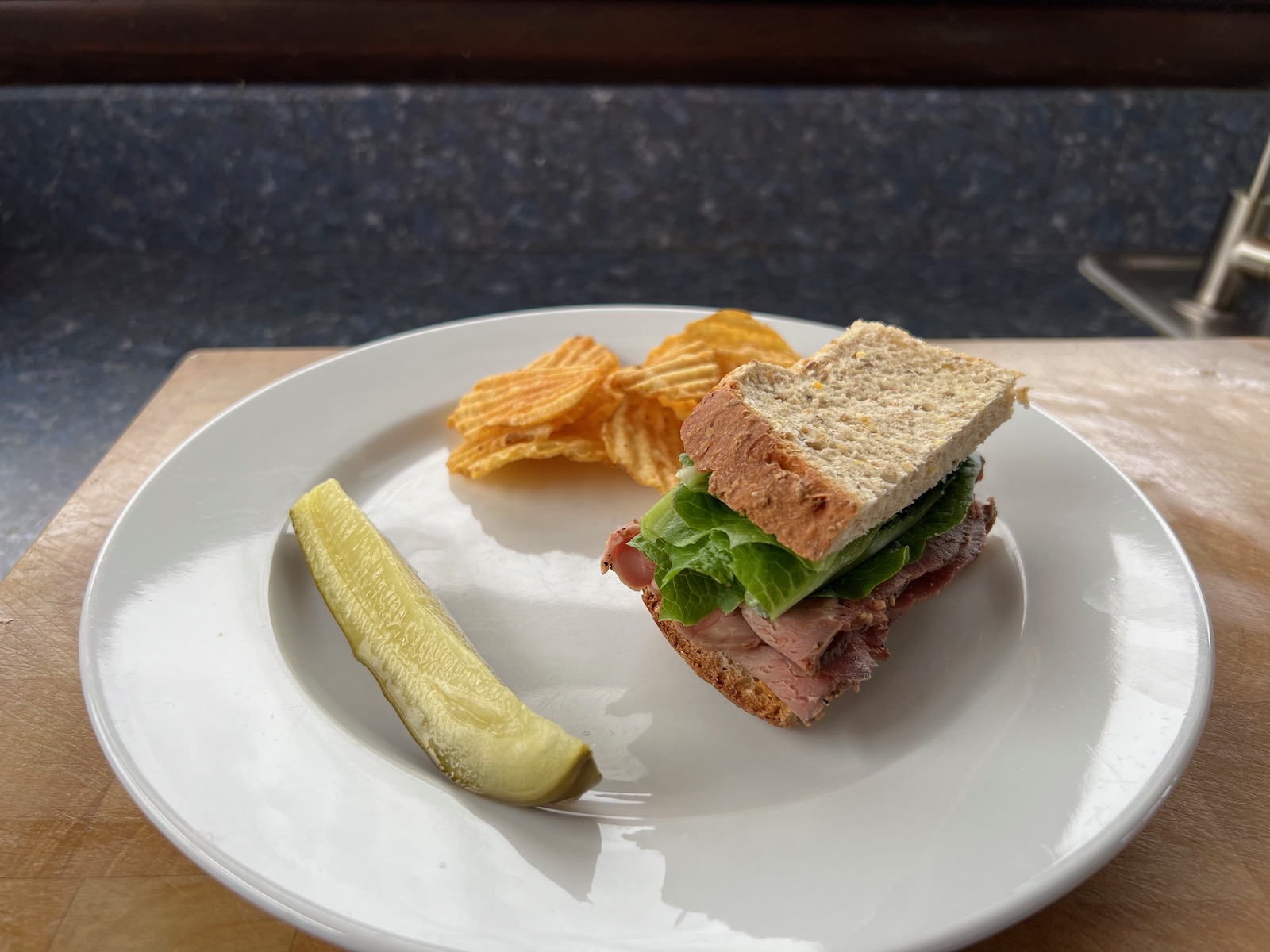 Snack: 1.0 oz. wasabi and soy sauce almonds.
Dinner: 4.2 oz. fried chicken strips, coleslaw, and a half glass of Bota Box sauvignon blanc.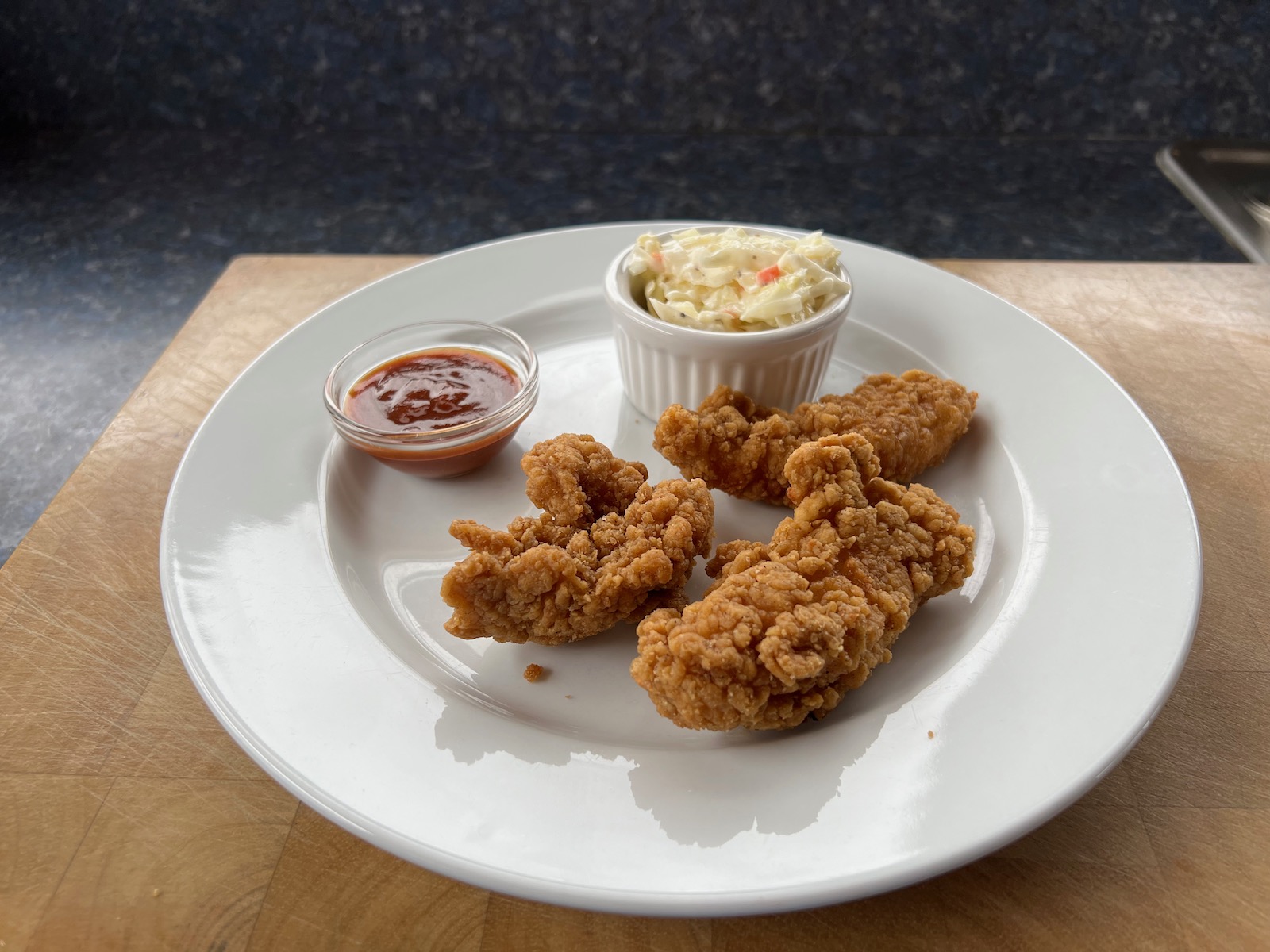 Dessert: A piece of key lime pie, previously frozen. And a Warre's warrior port for Pi day.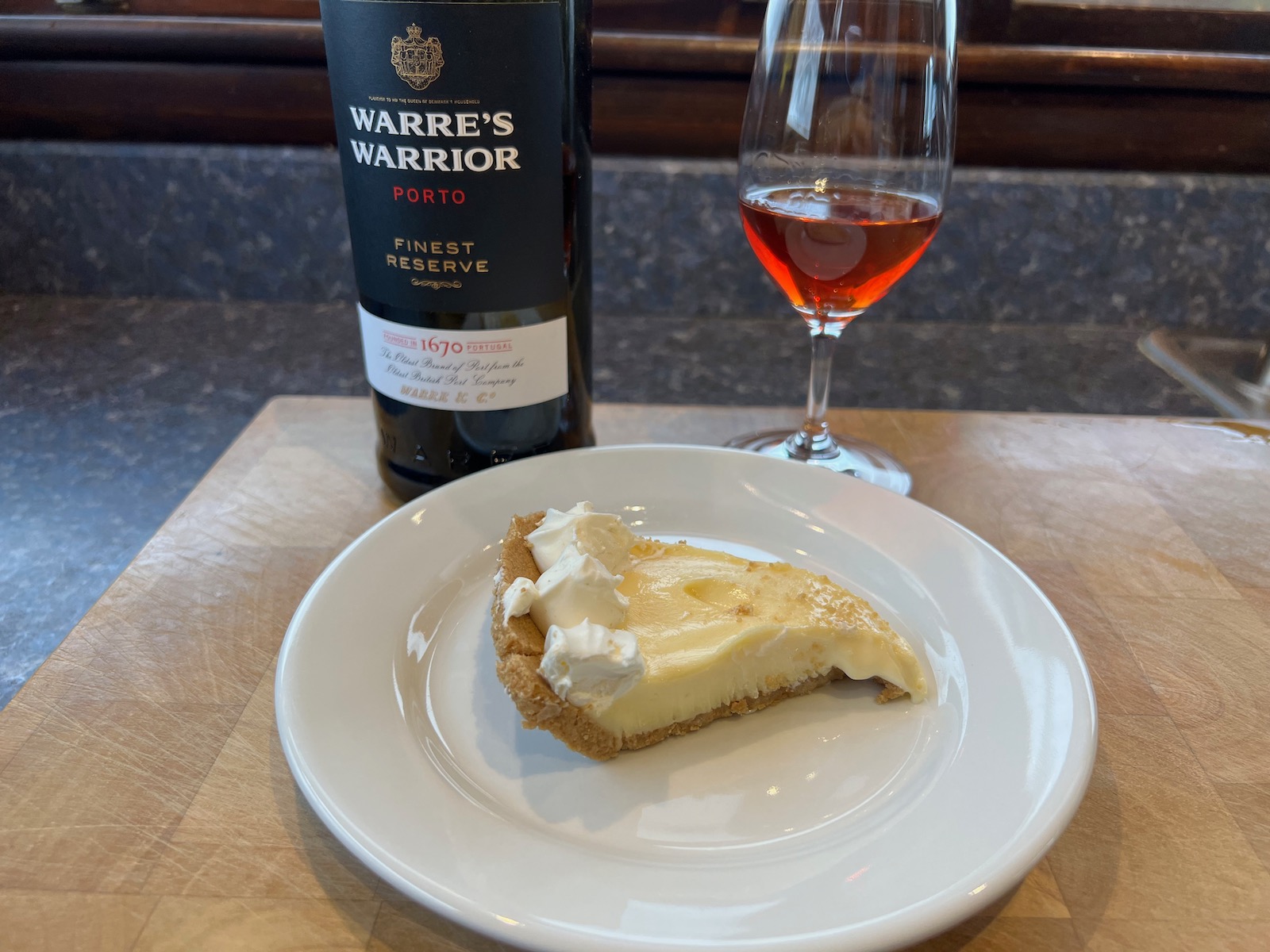 Weight at beginning of the day: 132.8 lbs. Weight at the beginning of the next day: 134.4 lbs. (too much pie)