What I ate: May 23, 2023
Pre-breakfast: I woke up early, so I had a pre-breakfast of a half piece of Heidelberg multigrain bread peanut butter toast.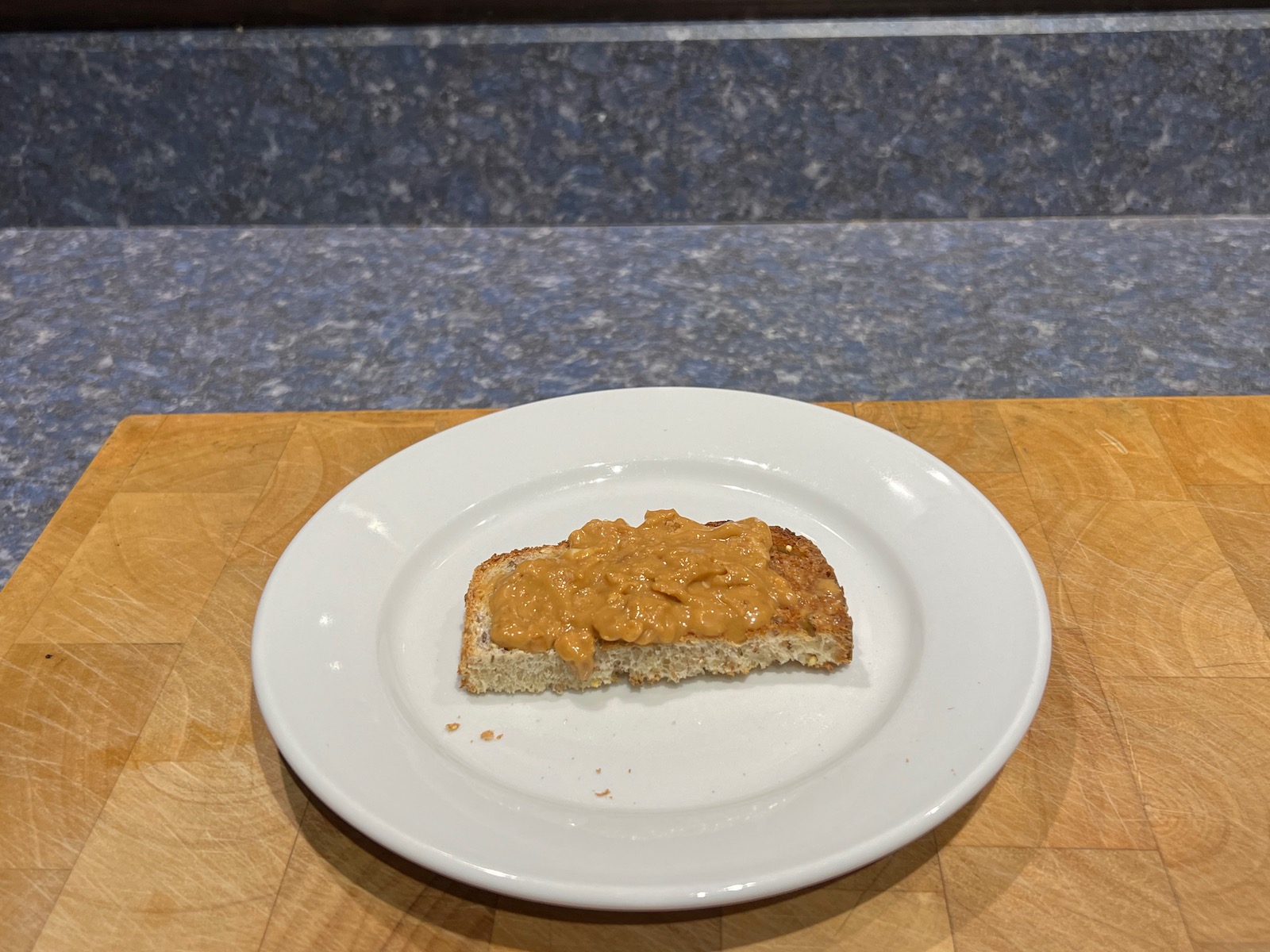 Breakfast: Spicy western omelette. Filling cooked Sunday and reheated, in 1 egg, freshly cooked. And slice of Heidelberg wheat toast with butter.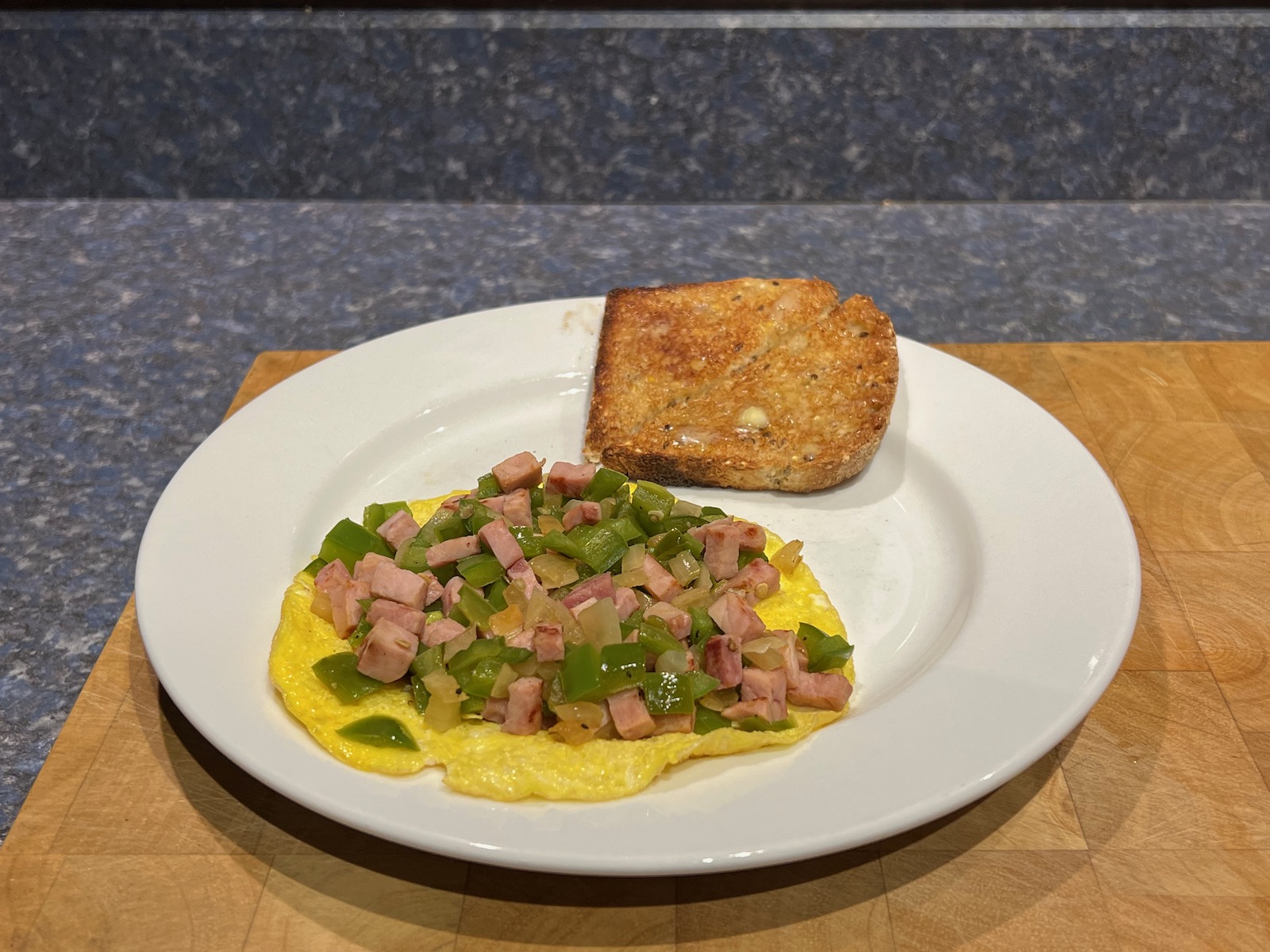 Snack: 1.0 oz. Sriracha chex mix. And, later, 0.8 oz. peanuts.
Lunch: Turkey sandwich with 2.2 oz. smoked deli turkey, lettuce, and mayo on Heidelberg wheat bread, a few Lays potato chips, and a dill pickle spear.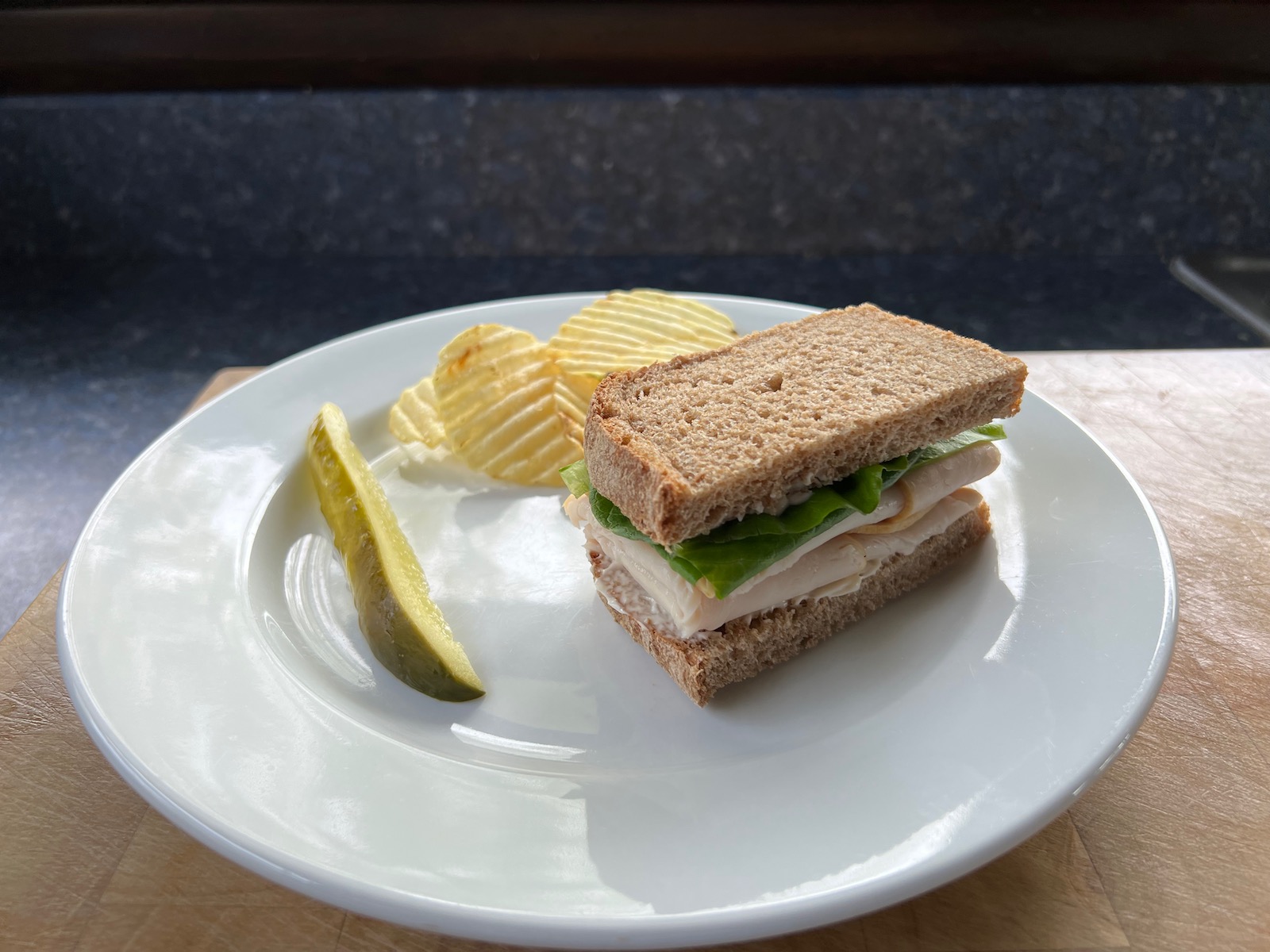 Snack: 1.0 oz. wasabi and soy sauce almonds.
Dinner: Fish and chips and a xxx beer. With 3.0 oz. French fries. Deep fried the French fries for 2 minutes. Deep fried the (refrigerated) fish for 1 minute. It's one third of a package of prepared, refrigerated breaded haddock from the grocery store.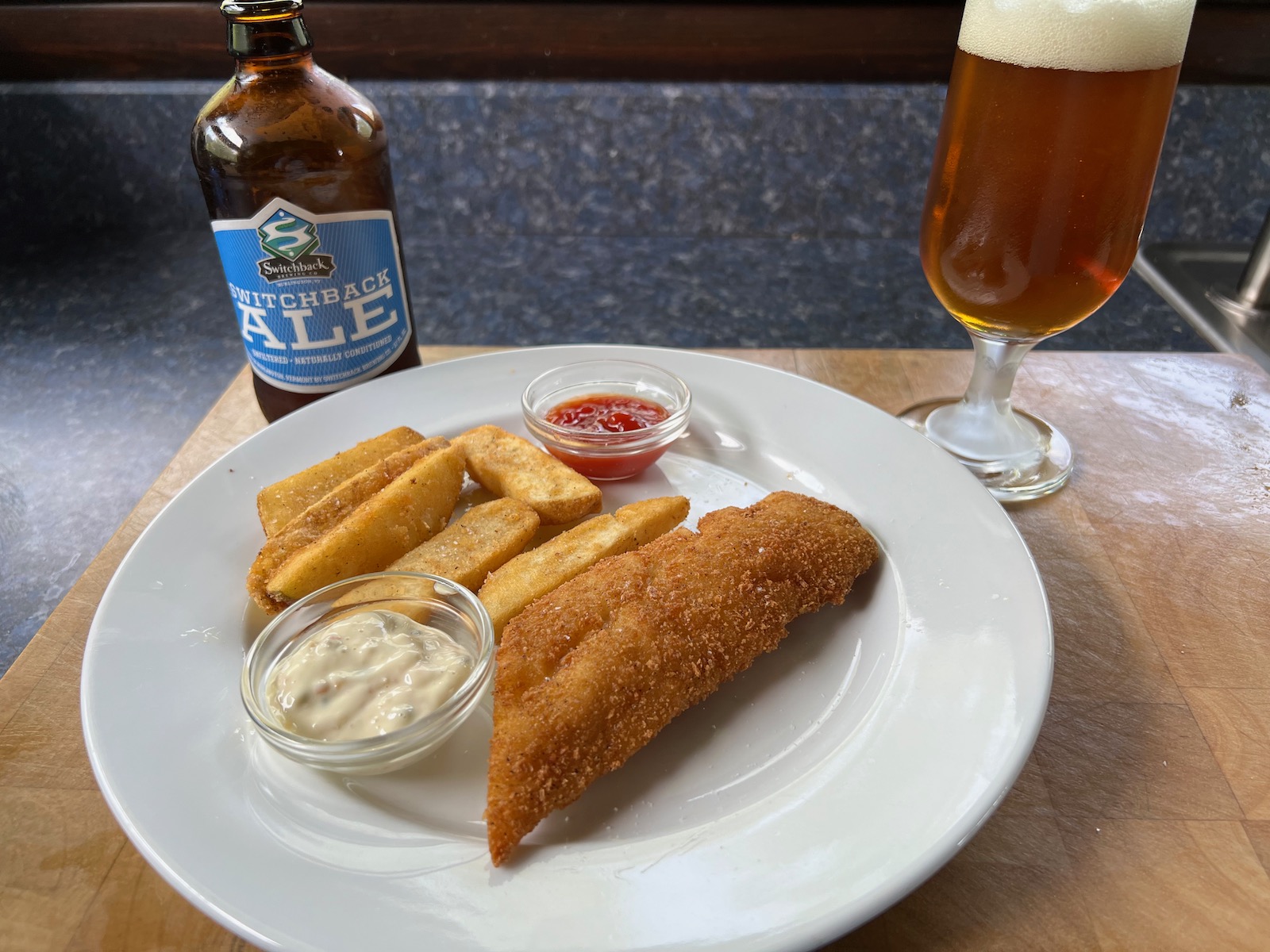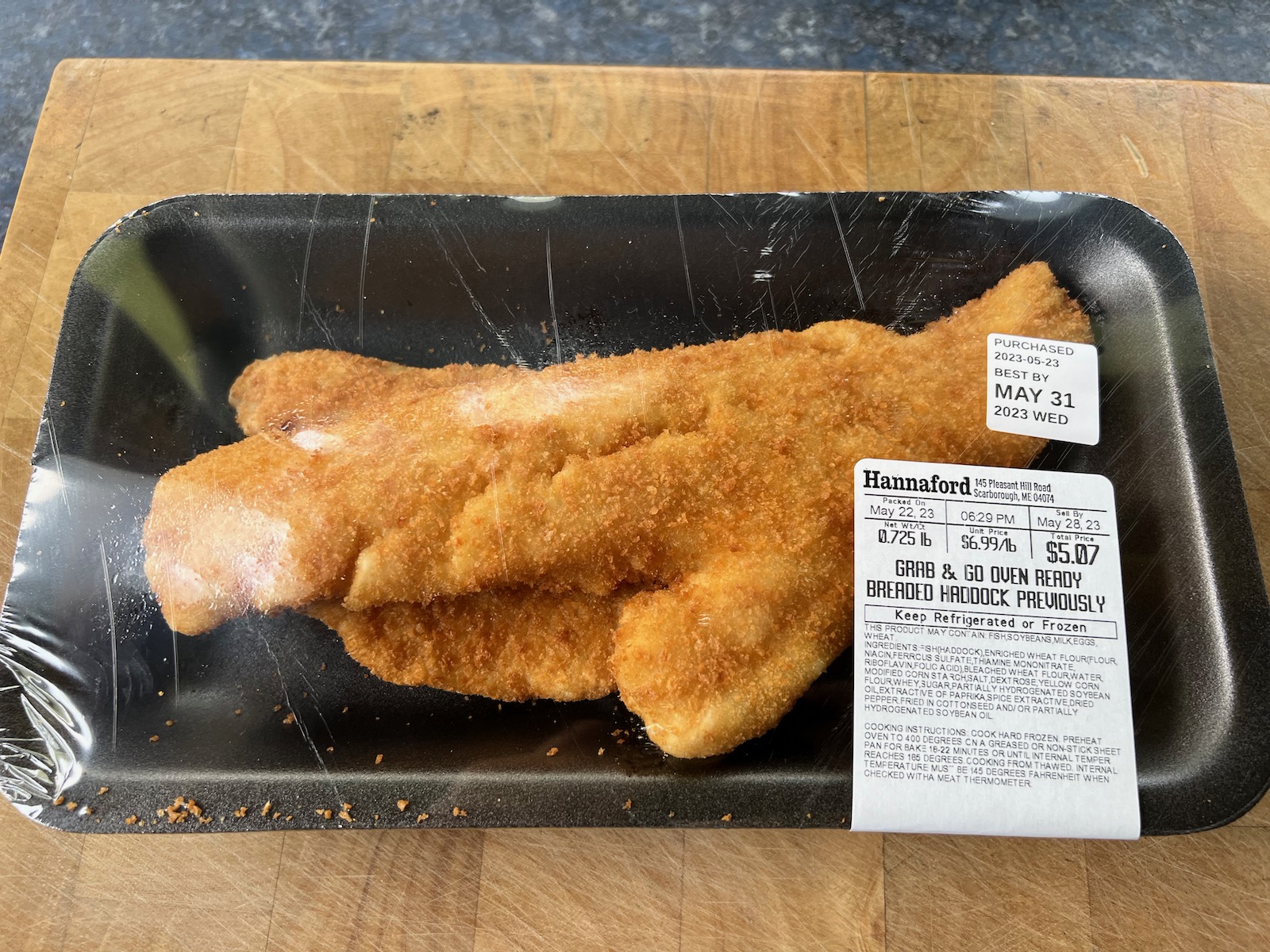 Weight at beginning of the day: 135.2 lbs. Weight at the beginning of the next day: 134.0 lbs.