Buttermilk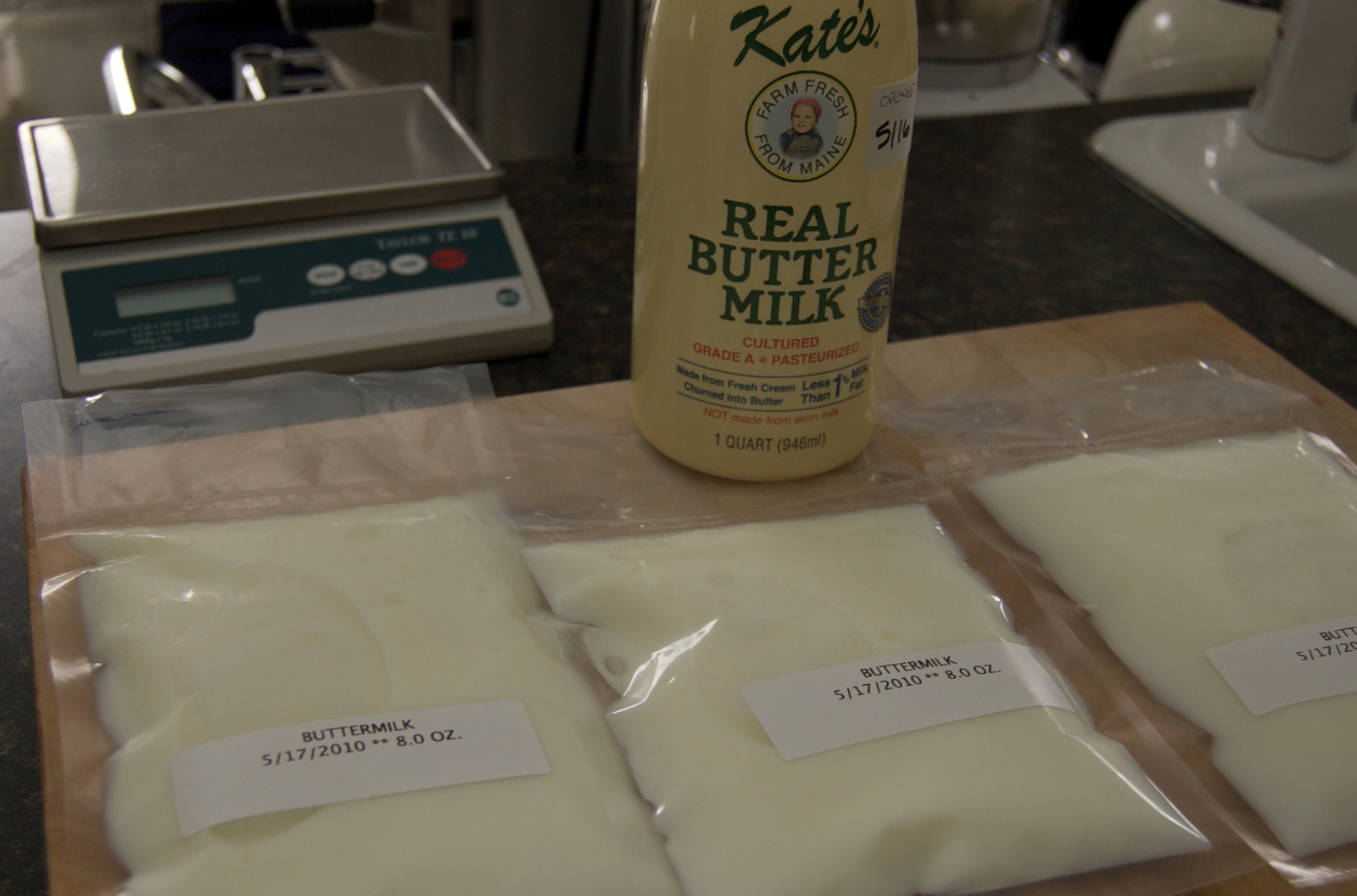 While I did use some of the buttermilk making potato salad and cornbread , I still had nearly 24 ounces left. This happens every time I buy buttermilk so this time I decided to freeze the leftovers. A little research on the net indicates that it should work, though probably for cooking and not drinking. But what I want to know is ****?
You can put it in containers but I vacuum sealed it in bags which is more space-efficient in my freezer. We'll see how it works.
Update: It works great! Also other uses for buttermilk include fried chicken and buttermilk biscuits . Those are the same biscuits I use for sausage, egg and cheese biscuit breakfast sandwiches.