Tingua poblana - Pork with smoky tomato sauce and potatoes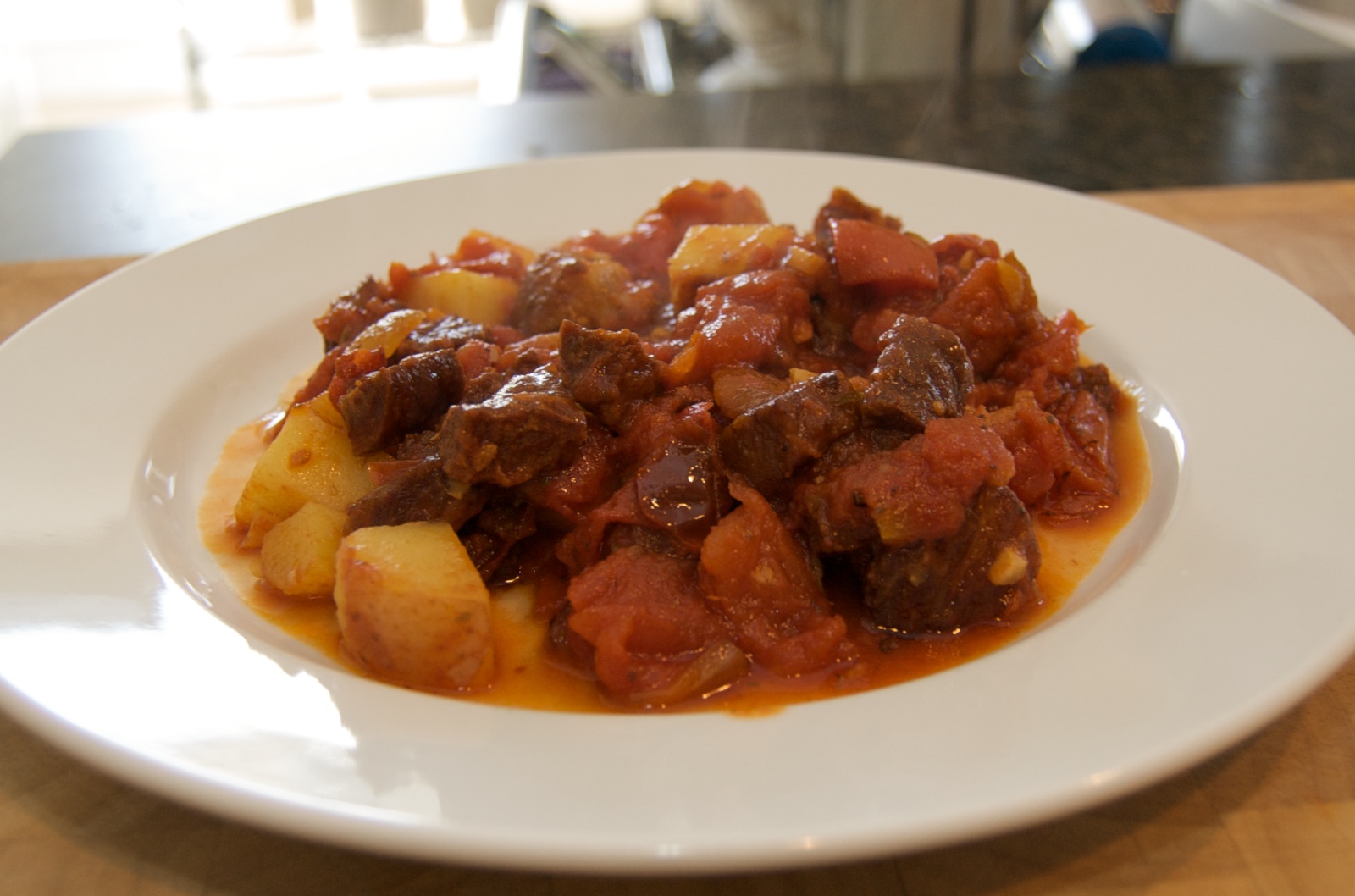 I was in the mood for a Mexican stew so I decided to try this recipe from Rick Bayless' Authentic Mexican (20th anniversary edition), p. 248. This is roughly a half recipe which serves 2; the real recipe serves 4.
Update: I made a new batch of this in the full size of 4 servings and a new set of pictures.
It takes almost an hour and a half to prepare but the flavors are so great that it's definitely worth it.
8 oz. boneless pork 1/8 tsp. dried marjoram 1/8 tsp. dried thyme 2 bay leaves 5 oz. potatoes 14.5 oz. can of fire-roasted diced tomatoes 4 oz. chorizo sausage, diced 1 tbsp. vegetable oil half a yellow onion, diced 1 clove garlic, peeled and minced 1/4 tsp. dried oregano 2 canned chipotles in adobo
The pork was a pork rib end chop from my Tangletown Farm Meat CSA that I deboned and cut into cubes.
The potatoes were small white potatoes from Wellspring Farm CSA Week #7 .
The recipe was otherwise prepared as in the cookbook.
Bring water to boil in a saucepan large enough to hold the pork. Add salt. Add the pork. Skim off any foam that forms on the surface. Add the herbs and bay leaf. Lower the heat and simmer for 50 minutes. When done, remove the pork then strain the broth, reserving 1 cup.
Meanwhile, boil the potatoes in salted water for 15 minutes or until tender. Drain and chop into 1/2" pieces.
Boiling the potatoes and simmering the pork. Incidentally I love these Presto Digital Timers . They're inexpensive ($ 8.25 each) and extremely simple - just three buttons. I have four of them and set them next to the thing I'm timing. I definitely prefer this to the multi-event timers.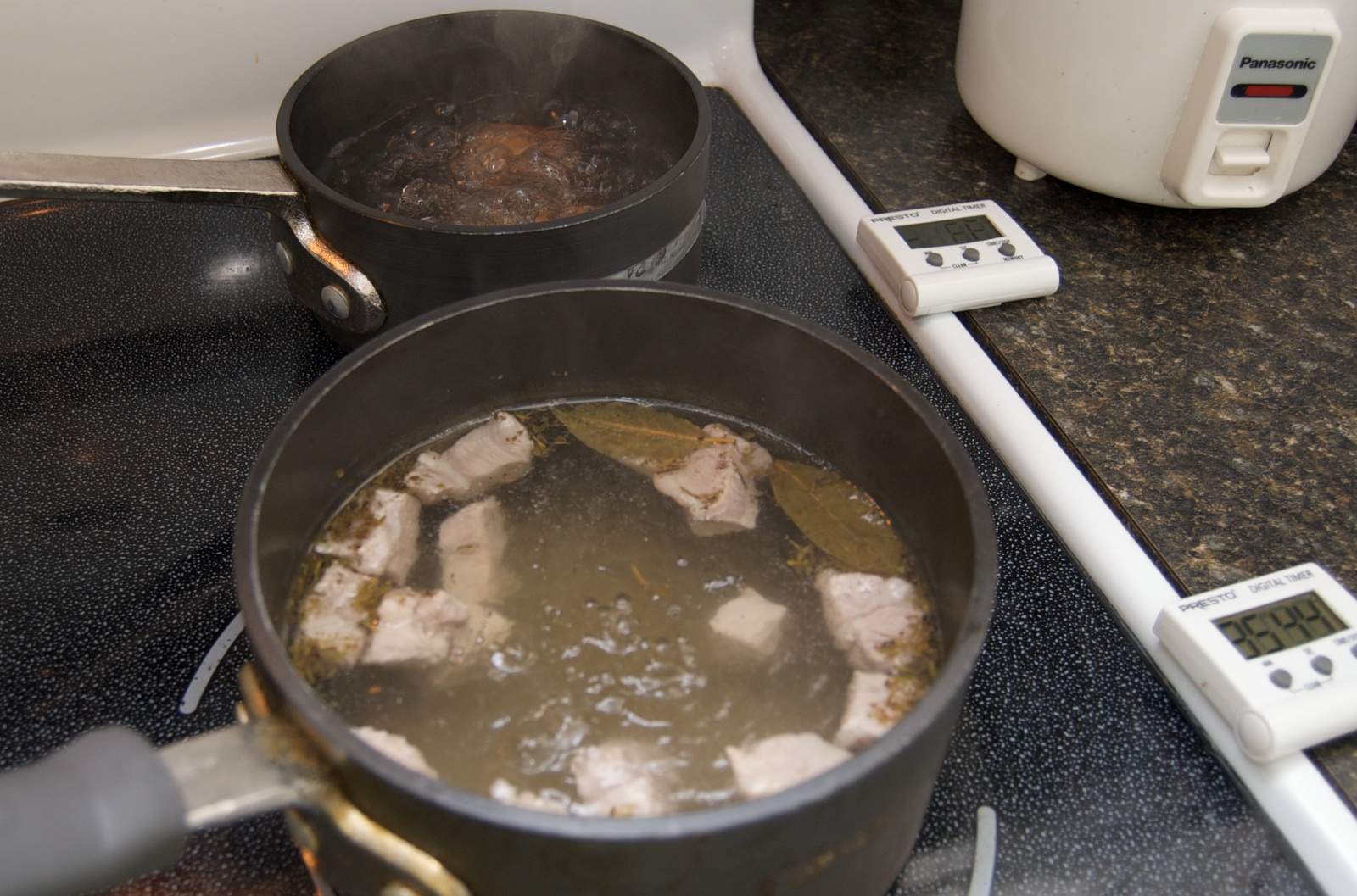 In a sauté pan over medium heat add olive oil and cook the chorizo for 10 minutes. The caveat is that my chorizo was very hard, and didn't fall apart in the pan even with removing the casing. If this looks like it might happen to you, it's probably best to finely dice your chorizo. I only cut mine into 3/8" to 1/2" cubes which got really hard after cooking. Smaller chunks and a lower cooking temperature would probably help. Remove the chorizo from the pan leaving the seasoned oil.
Add the onion and pork. Brown thoroughly, about 10 minutes.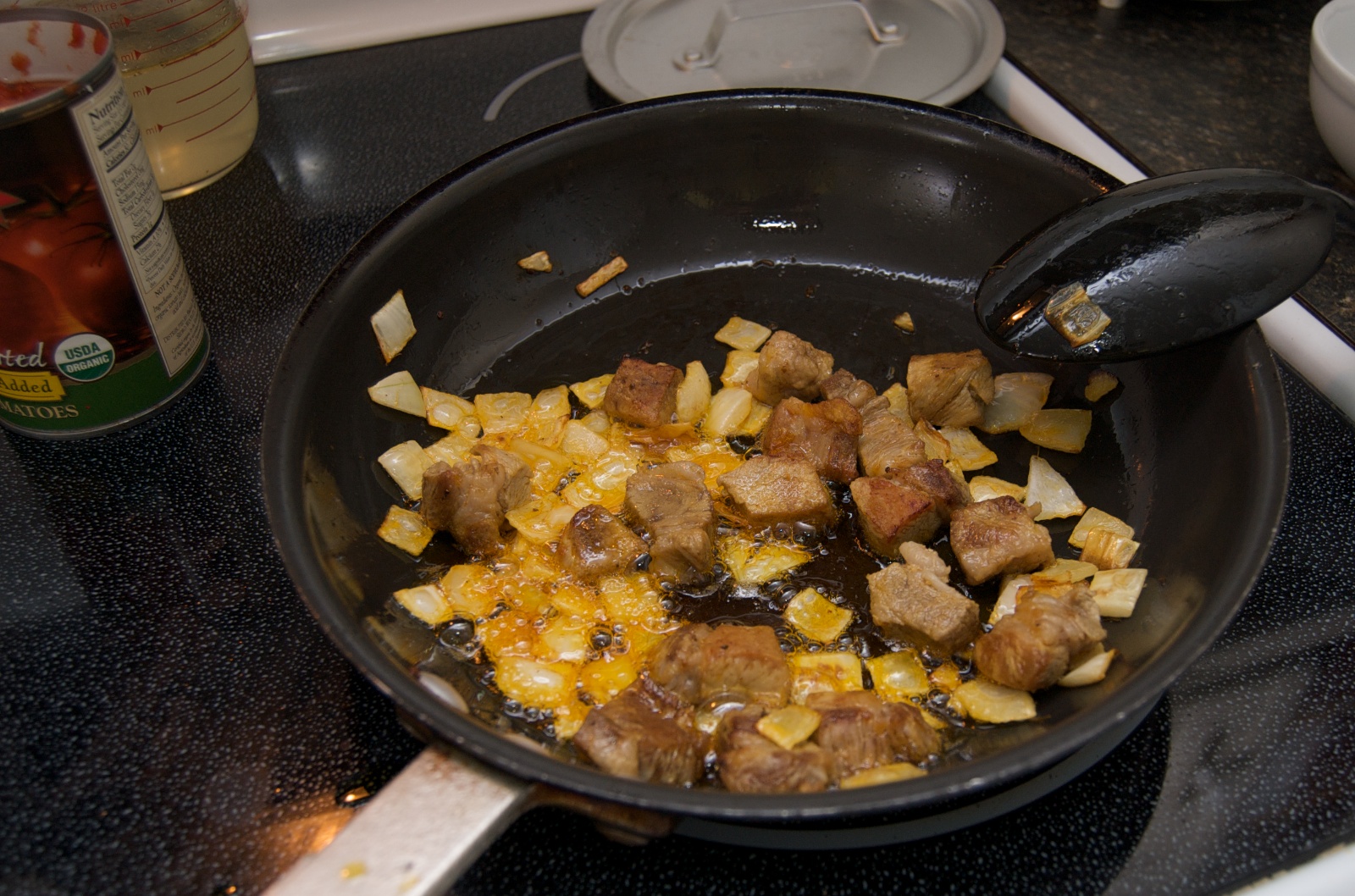 Add the garlic and cook for a few minutes.
Add the chopped tomatoes, oregano, and the chorizo. Simmer for 5 minutes. Add the potatoes, 1 cup of reserved pork broth, chipotle pepper, and adobo. Cook for 10 minutes.
Season with salt and pepper.
Finished dish.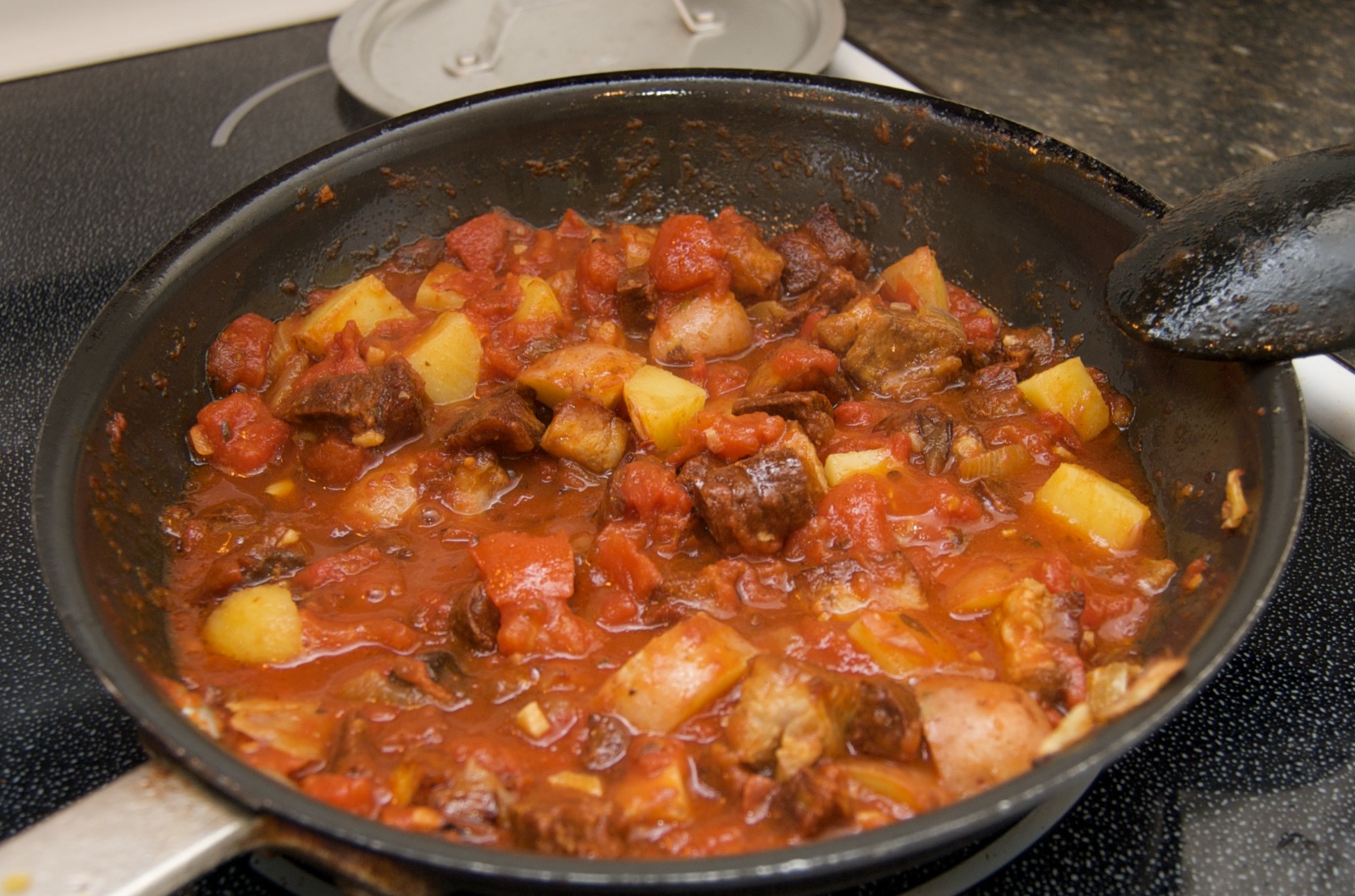 Served with tortilla chips and salsa verde .