What I ate: November 12, 2010
Breakfast: Chorizo, green pepper, onion, jalapeño, and egg breakfast burrito .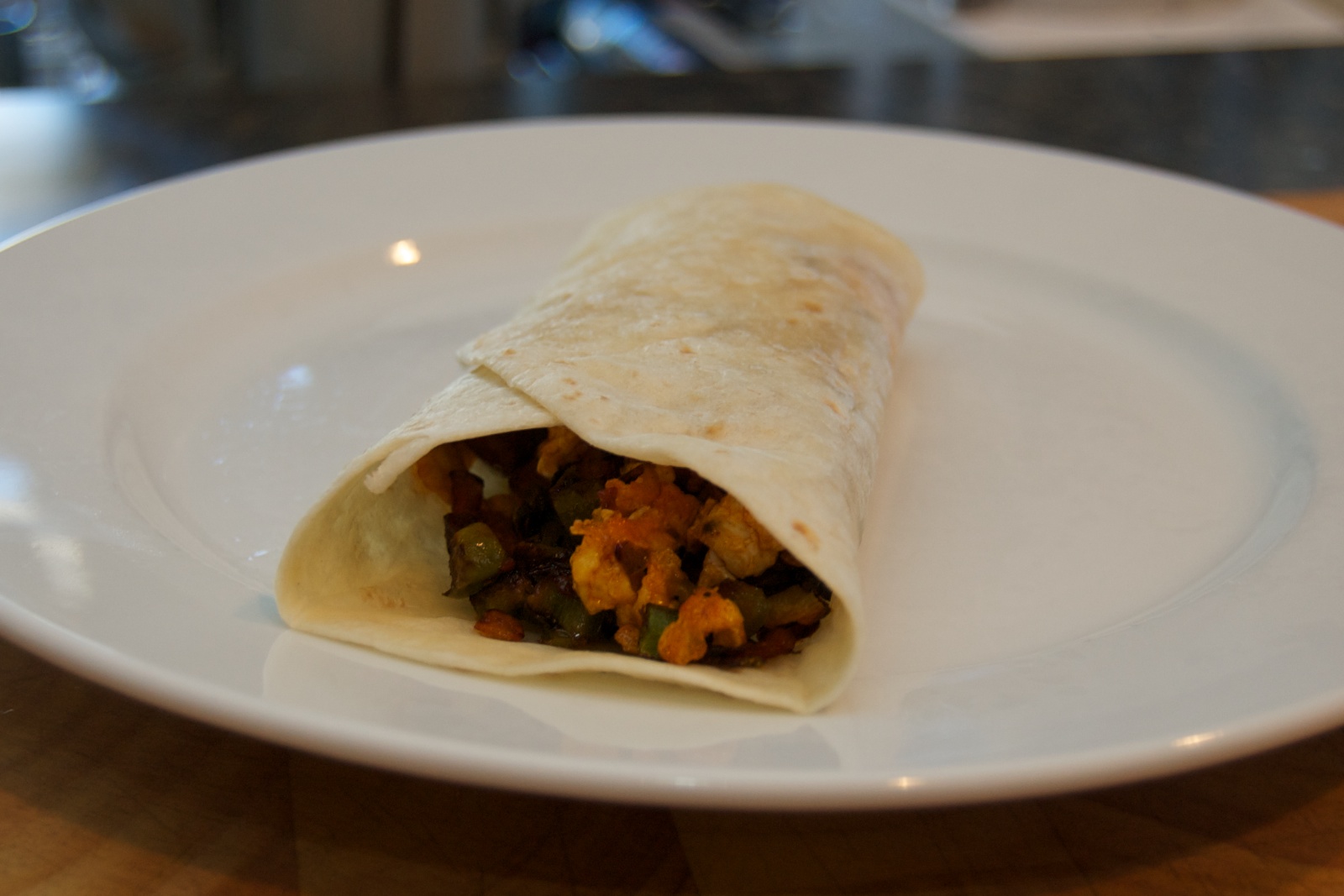 Snack: 2.6 oz. plain Greek yogurt with 1 tsp. maple syrup and 1/6 cup of homemade granola .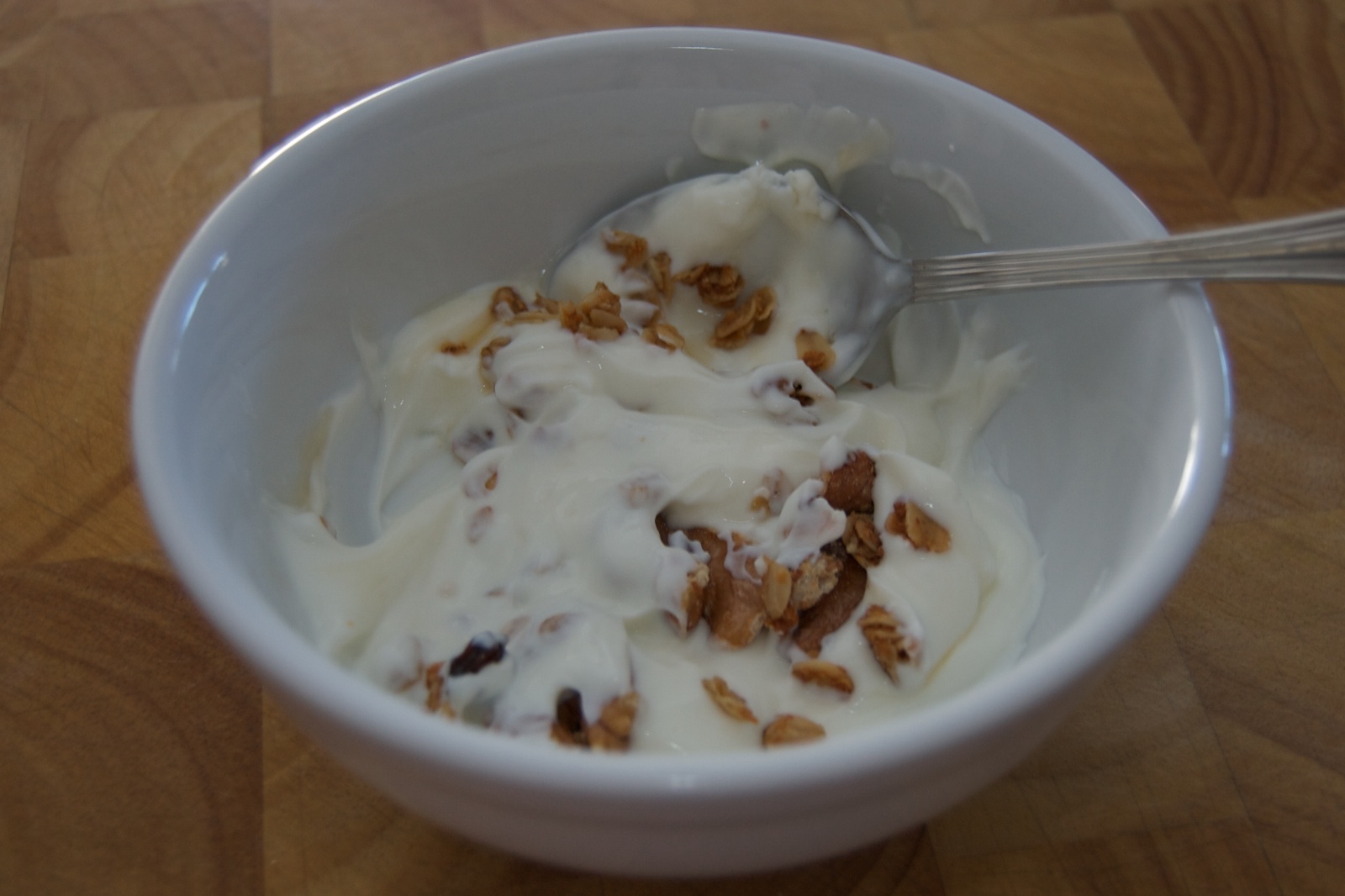 Lunch: Spinach salad with raspberry vinaigrette, maple candied walnuts and goat cheese. There's about 0.5 oz. cheese on the salad.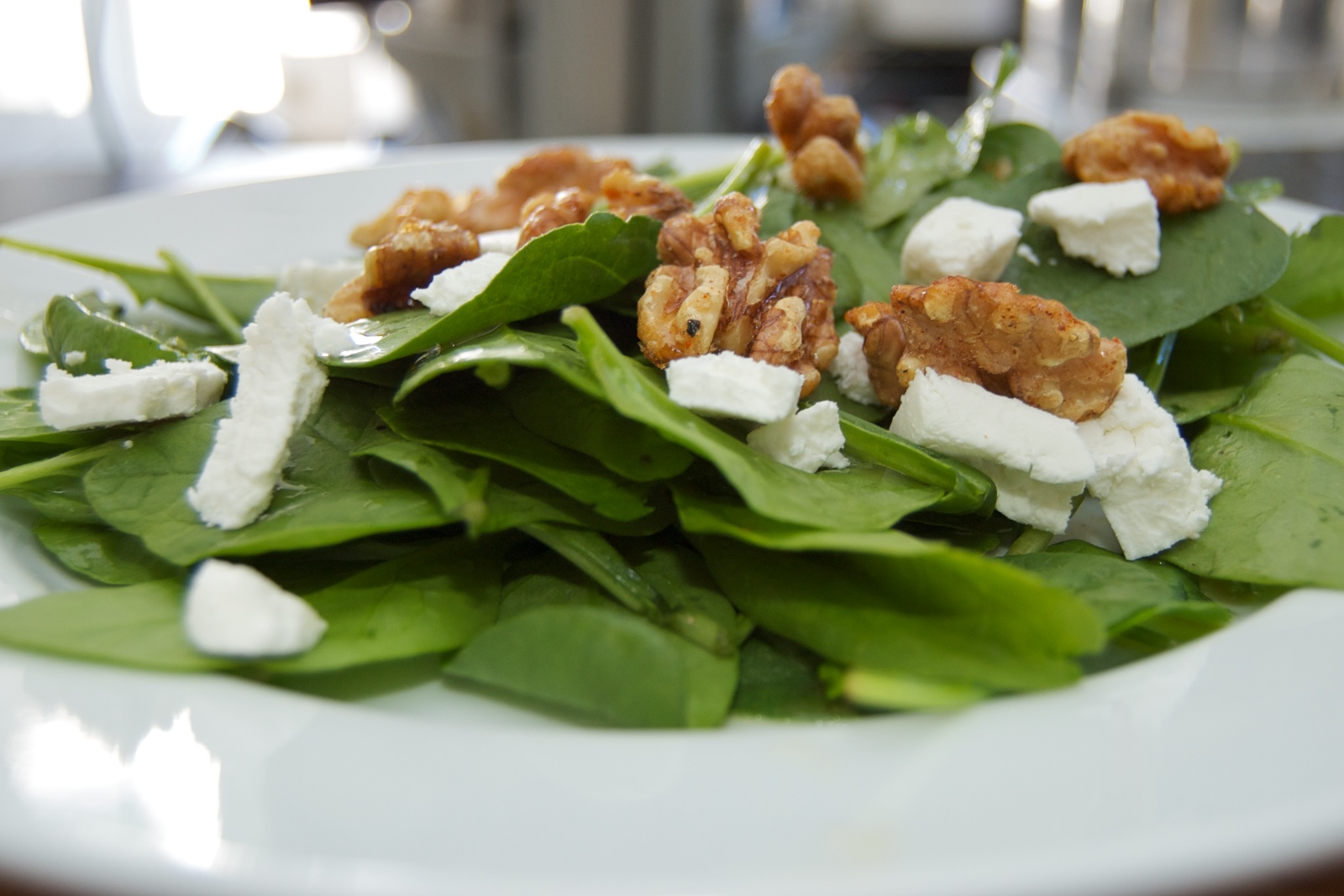 Snack: 0.5 oz. roasted peanuts and an organic banana.
Snack: Blue Ledge farms pepper chevre on 2 Kashi roasted garlic and herb crackers. That's about 0.5 oz. of cheese.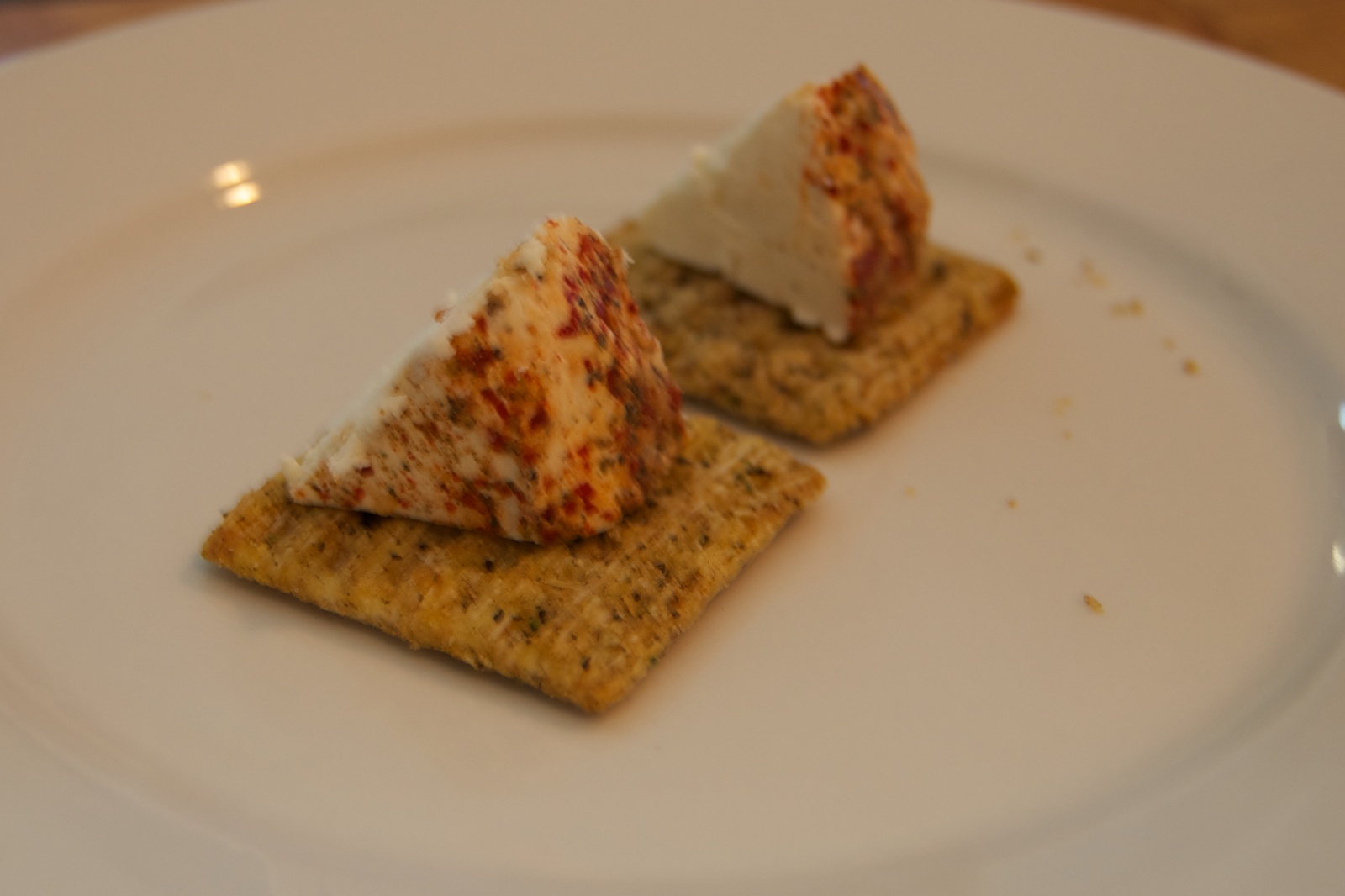 Dinner: Fish and chips, fried zucchini and garlic aioli . And a glass of Switchback beer.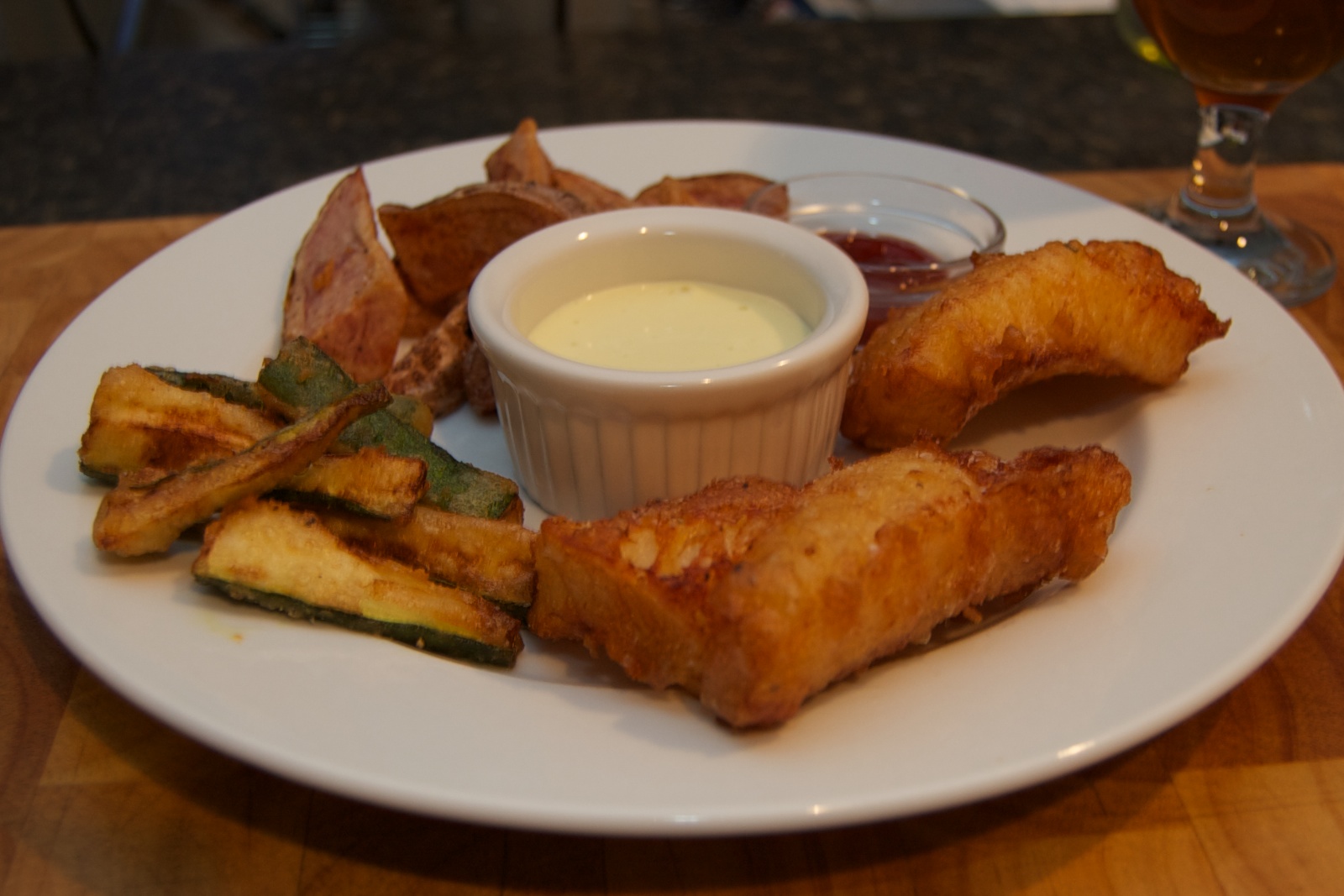 Dessert: A square of Lake Champlain chocolate raspberry dark truffle and a glass of Alamos malbec.
Snacks: A rice ball. Later, a small plate of smoked squid.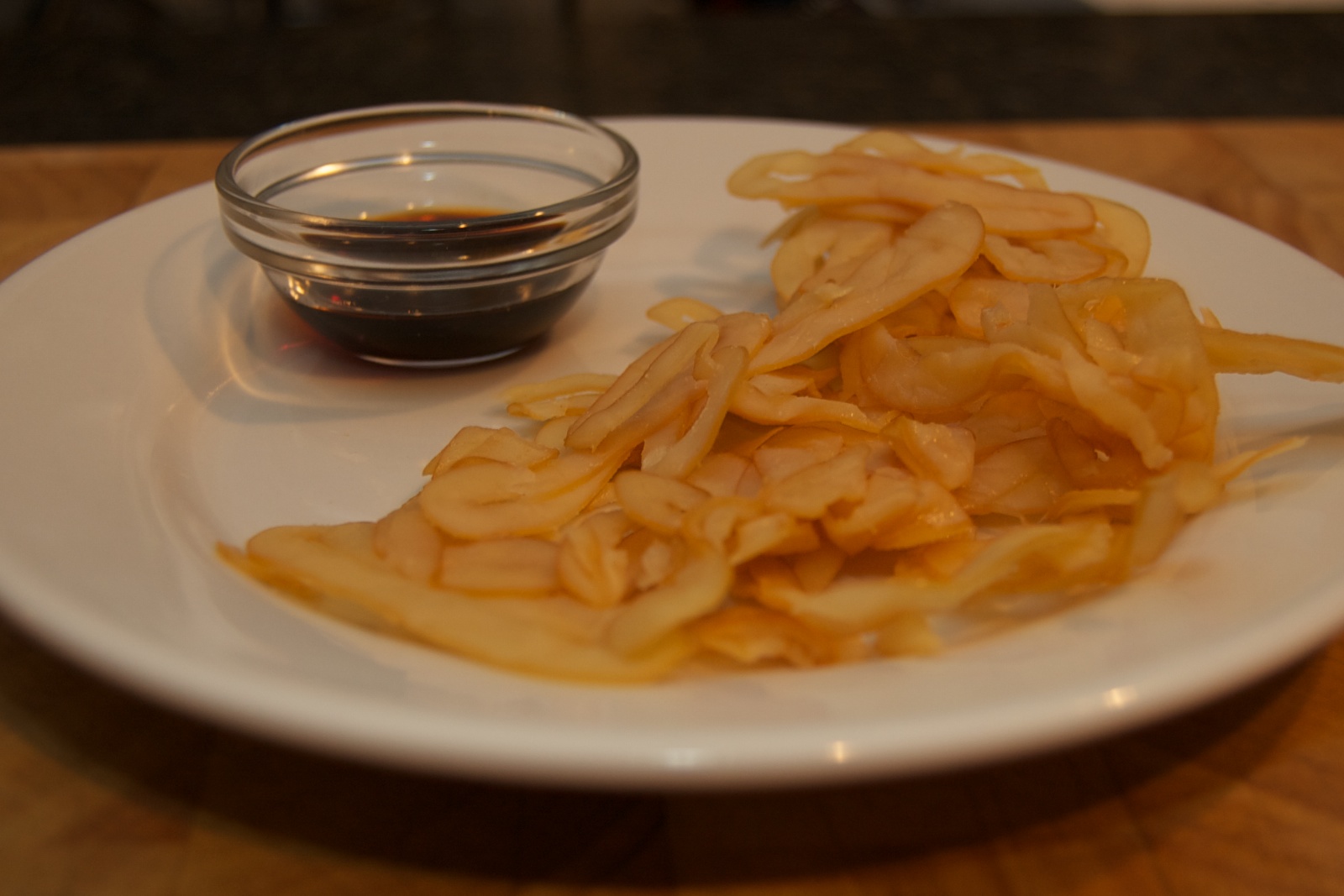 Running: Walk/Run intervals 2.34 miles at 3.2/6.2 MPH for 30 minutes on treadmill.
Weight at beginning of the day: 113.0 lbs. Weight at the beginning of the next day: 112.8 lbs. The interesting thing about this is that I ate an unusually large variety of food. I could have used a few more vegetables, but I ate quite a variety of whole grains (in the granola and crackers), nuts (granola, walnuts, peanuts), fruits (banana, dried fruit in granola), vegetables (peppers, onions in the burrito, spinach in the salad, zucchini with the fish), starches (flour tortilla, potato, rice), dairy (yogurt, cheese), egg, seafood (cod, squid), and meat (chorizo pork sausage).