What I ate: February 3, 2011
Breakfast: 1 organic scrambled egg, 1 slice of homemade 9-grain bread toast with Earth Balance spread and 3 slices of Vermont Smoke and Cure bacon .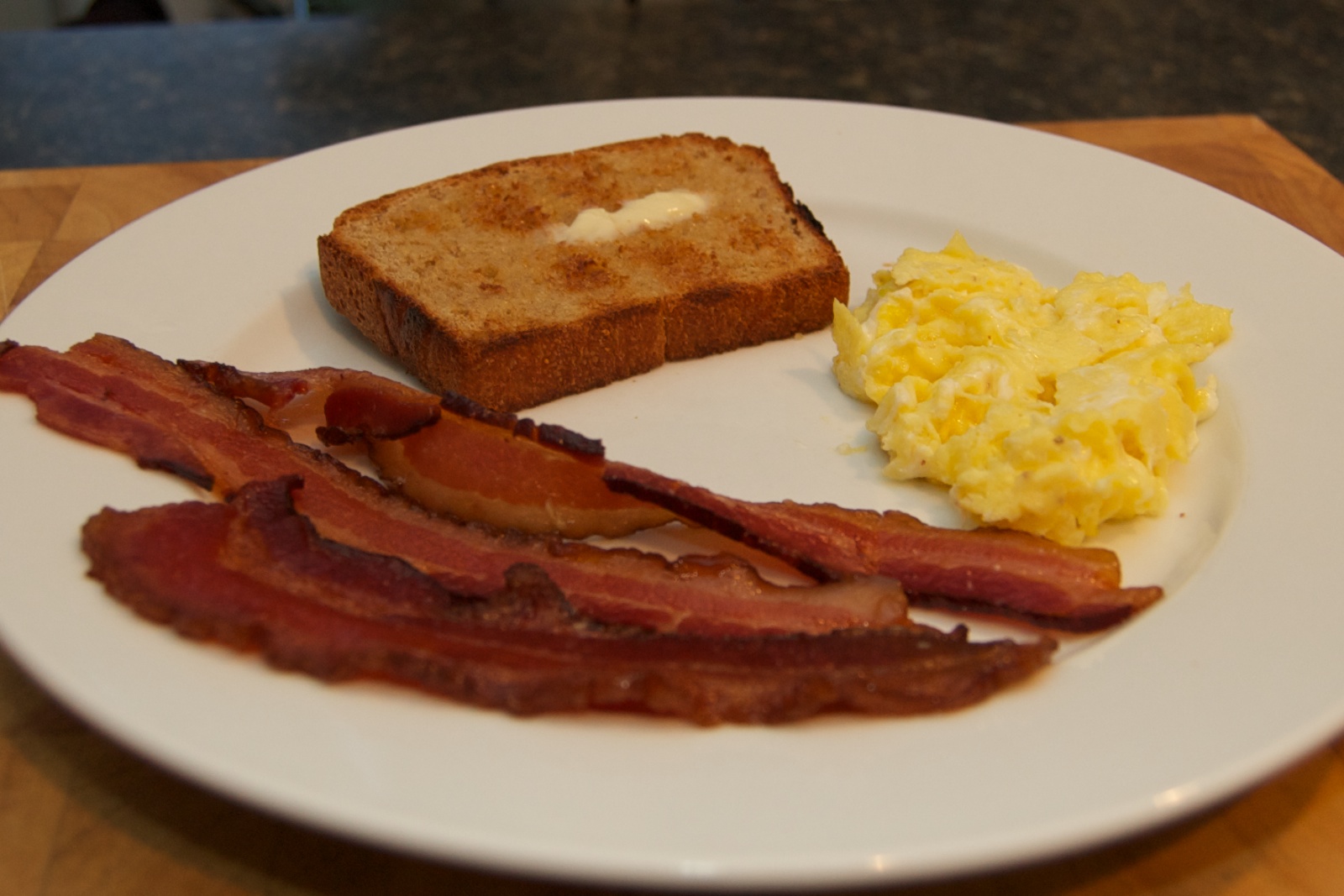 Lunch: Organic spinach salad with homemade sherry vinaigrette, 0.5 oz. Vermont Butter & Cheese goat cheese and 0.5 oz. homemade maple candied walnuts . And a homemade whole wheat and oat dinner roll with Vermont Butter & Cheese cultured butter.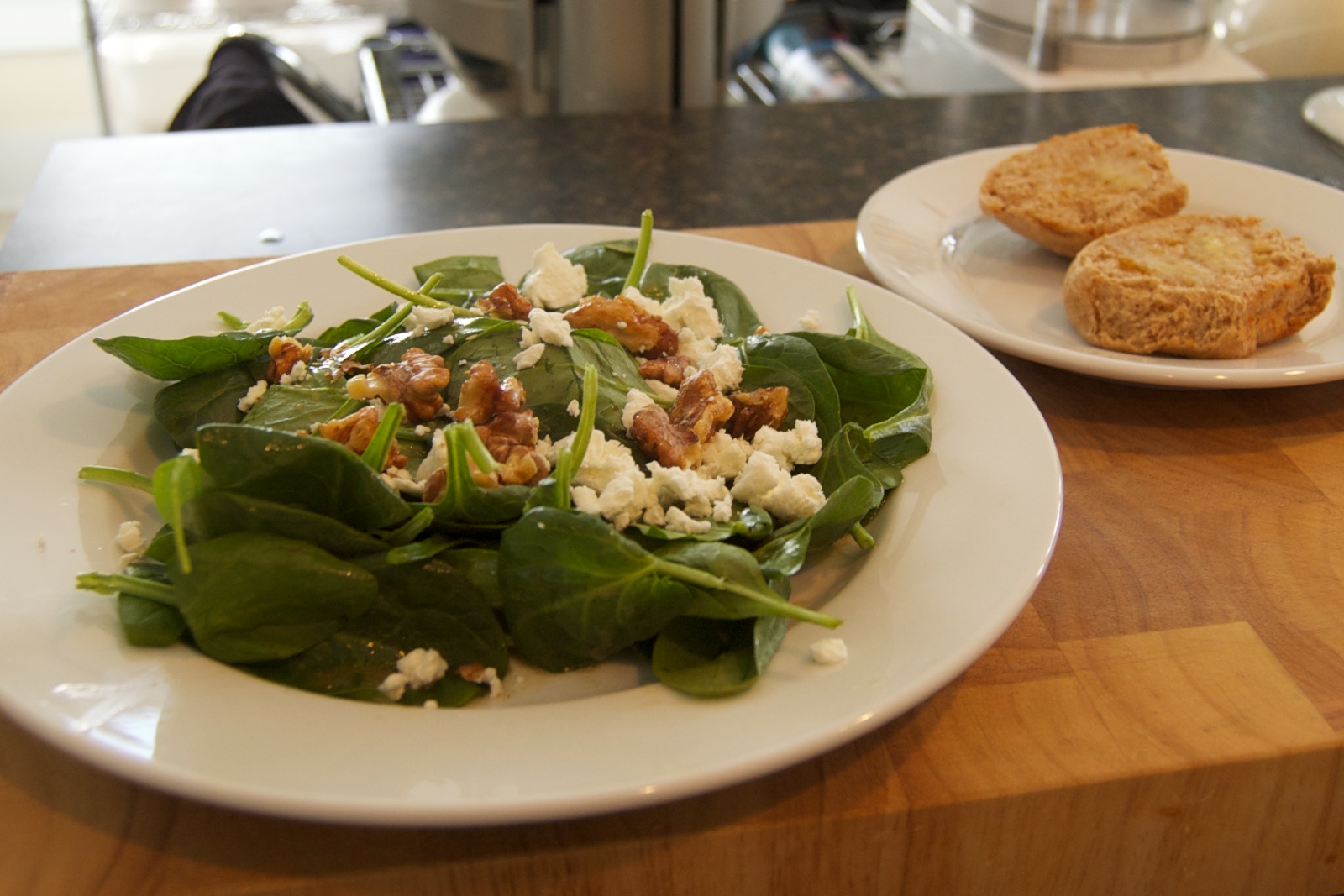 Snack: 2.8 oz. plain organic Greek yogurt with Vermont maple syrup and 1.0 oz. of homemade granola .
Dinner: 5.0 oz. Misty Knoll roasted turkey breast, homemade gravy (actually, it's chicken gravy ), broccoli and rice.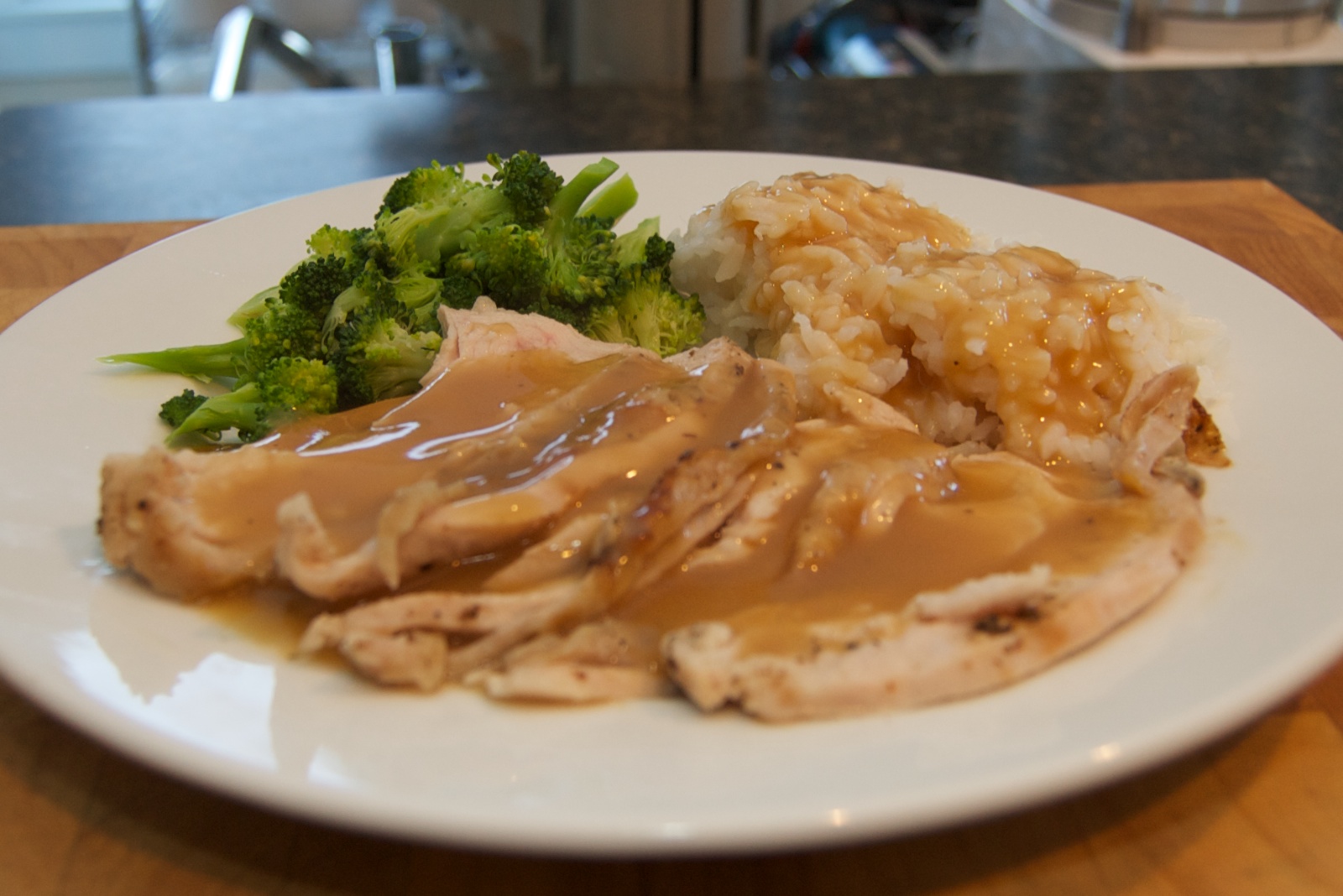 Dessert: 1 square of Lake Champlain dark chocolate raspberry truffle.
And 2 glasses of Hacienda dl Plata malbec. Terrible pairing with turkey, but it was open. Better with the chocolate.
Snack: 1.0 oz. tortilla chips and homemade guacamole . I didn't eat the whole bowl of guacamole and vacuum sealed at least half of it. It keeps really well vacuum sealed, for several days, without browning. Also my guacamole is really high in vegetables - that bowl contains onion, tomato, jalapeño, cilantro and only half an avocado!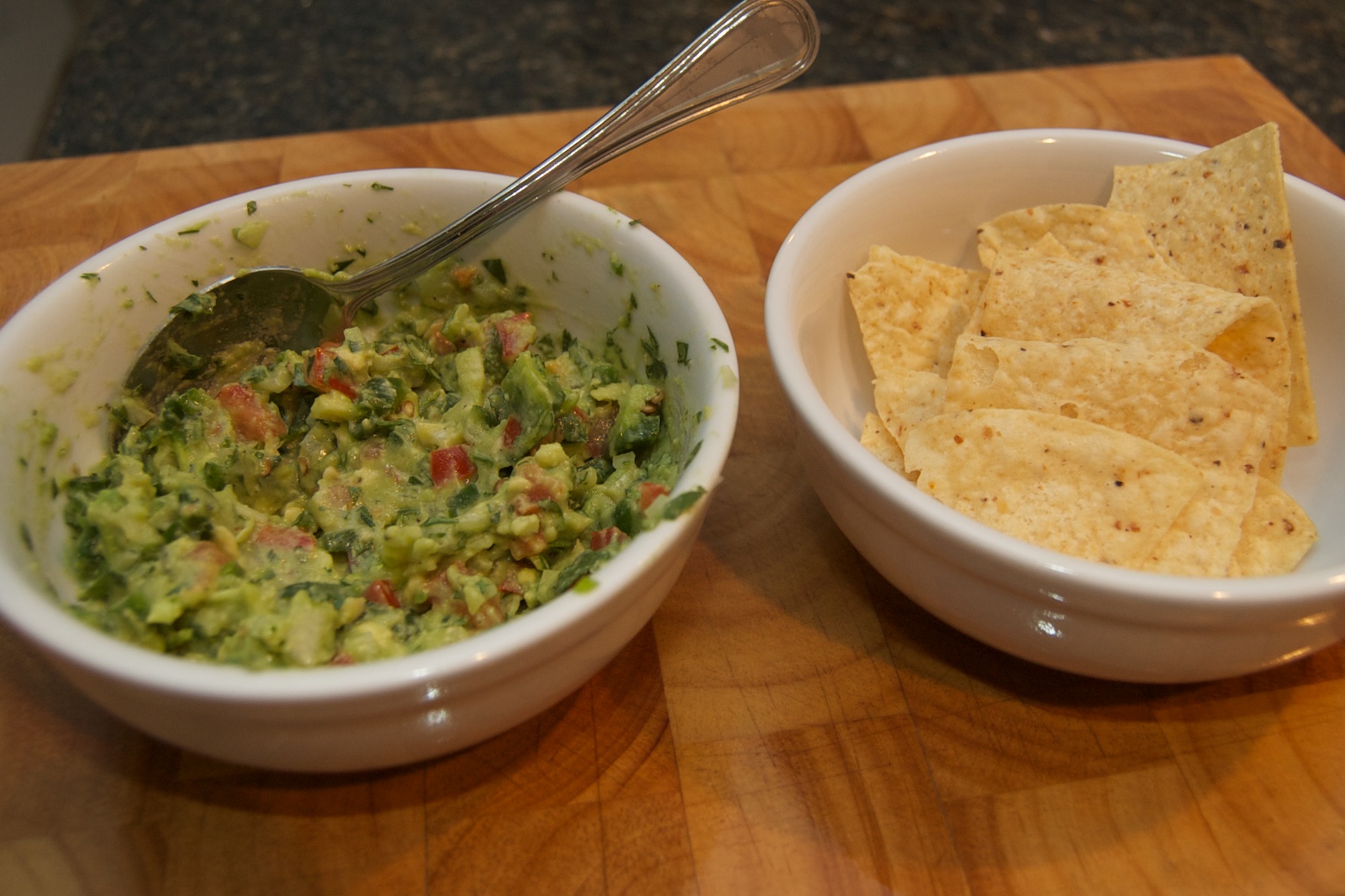 And 1.4 oz. Madhouse Munchies sour cream and onion potato chips. And some chocolate. And senbei.
Weight at beginning of the day: 110.8 lbs. Weight at the beginning of the next day: 110.8 lbs.