What I ate: August 16, 2011
Breakfast: Blueberry muffin and bacon , both previously frozen. This muffin was from the batch that I forgot to add the baking powder to, so they're a little shorter than usual.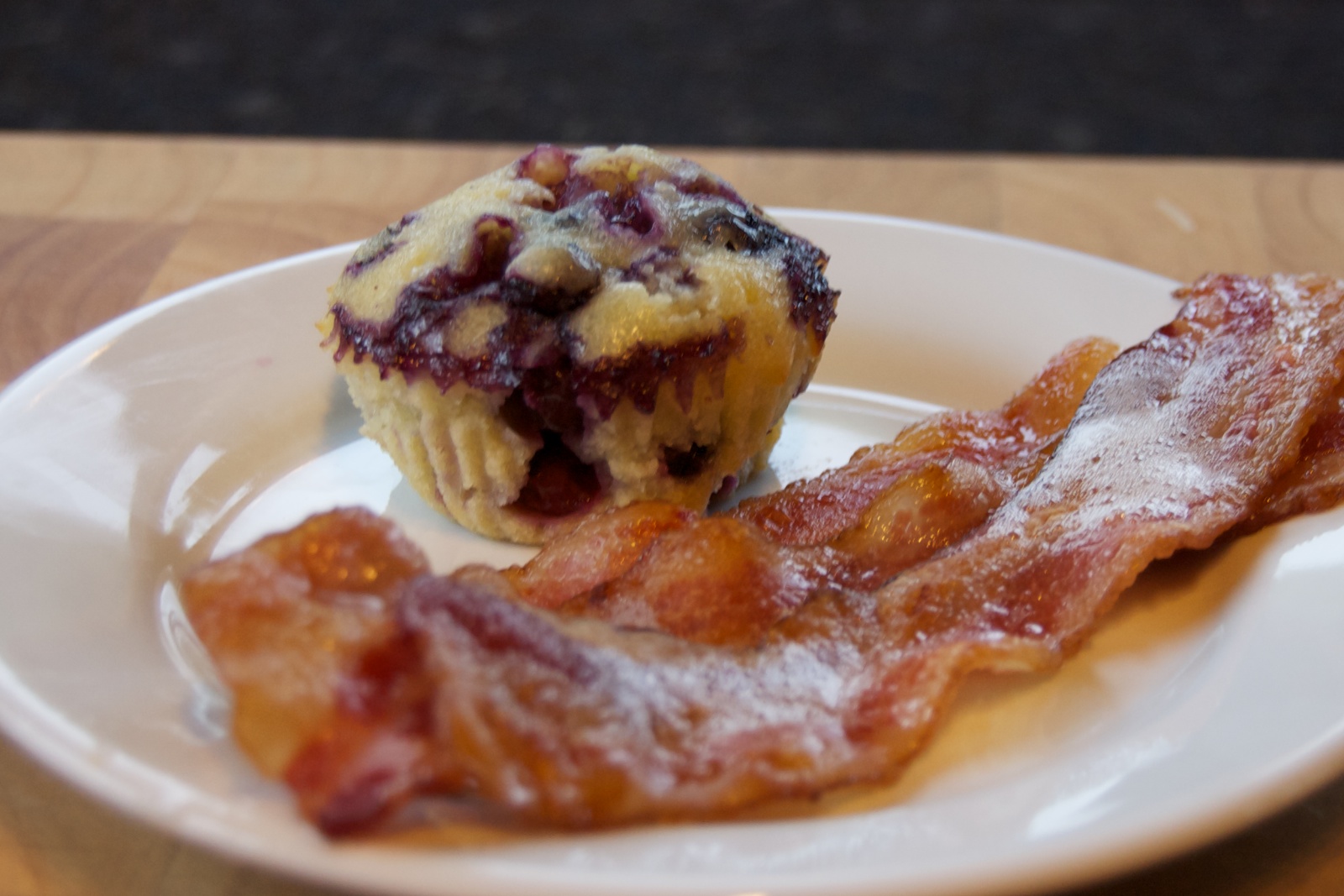 Lunch: Shrimp and onion stir-fry with spinach (new recipe), rice. In the past I've made this with just white onions and shrimp, but I thought it would be good to add some green vegetable so I threw in a 1 1/2 cups of spinach and it was delicious!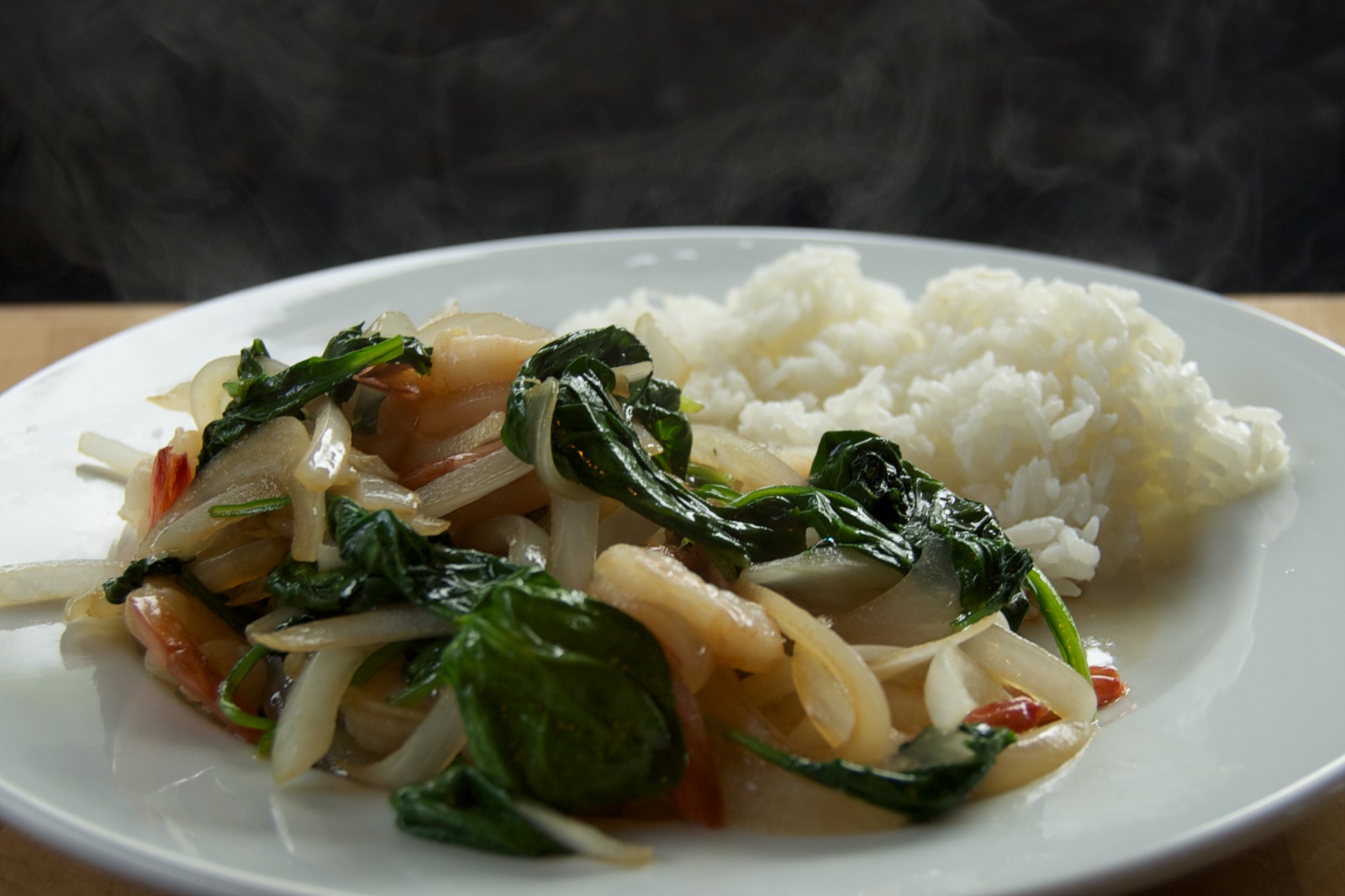 Today was a grocery shopping day so that also means cooking off and freezing a bunch of things.
I cooked a batch of homemade turkey sausage patties (new recipe). They're good - hardly noticeable that they're not pork.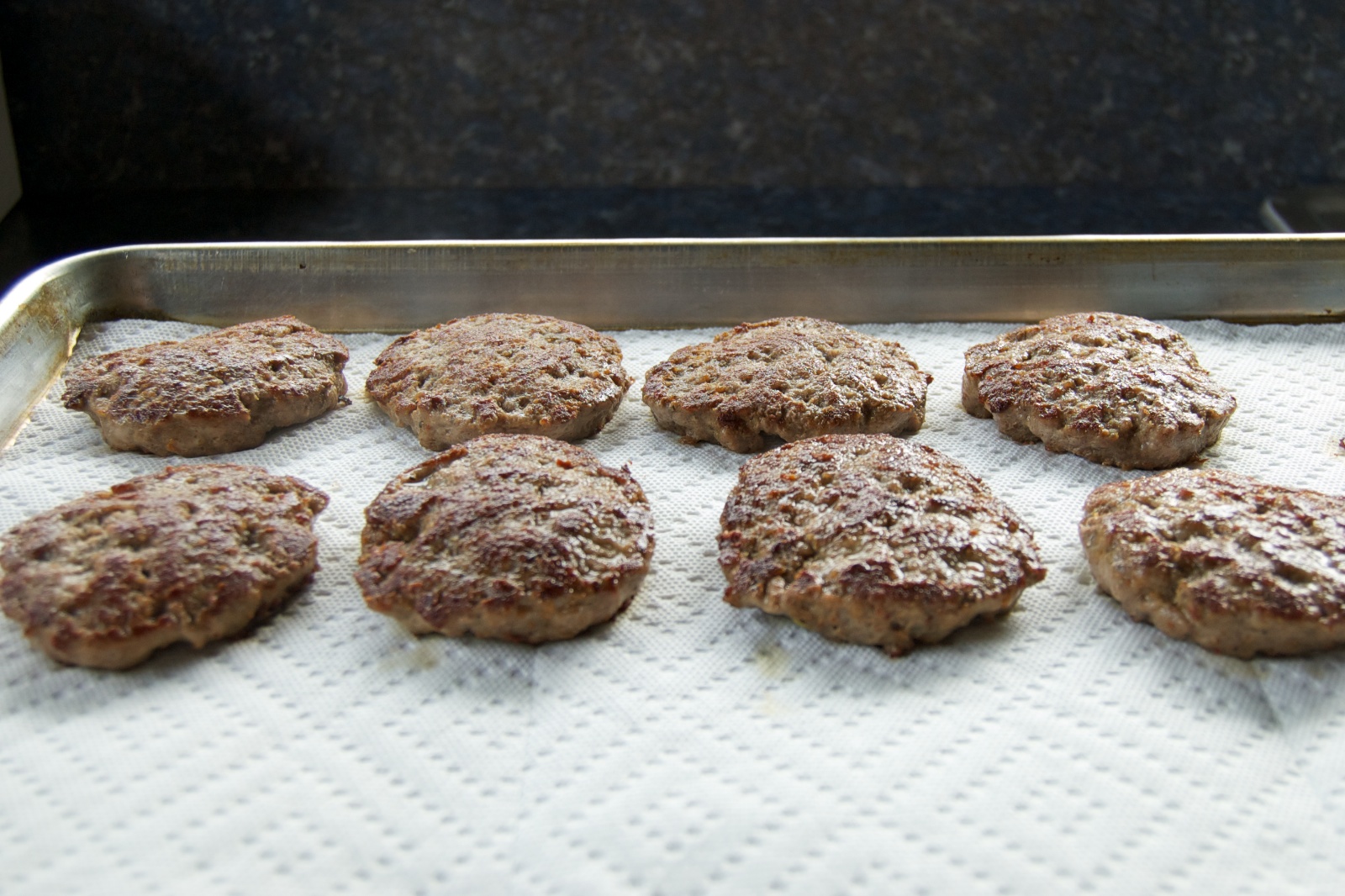 I'm going to try to cut down on my bacon consumption a little, but I'm not going cold turkey (sausage)… I also cooked and froze two pounds of bacon.
I baked and froze a fresh batch of blueberry muffins , and this time I remembered the baking powder!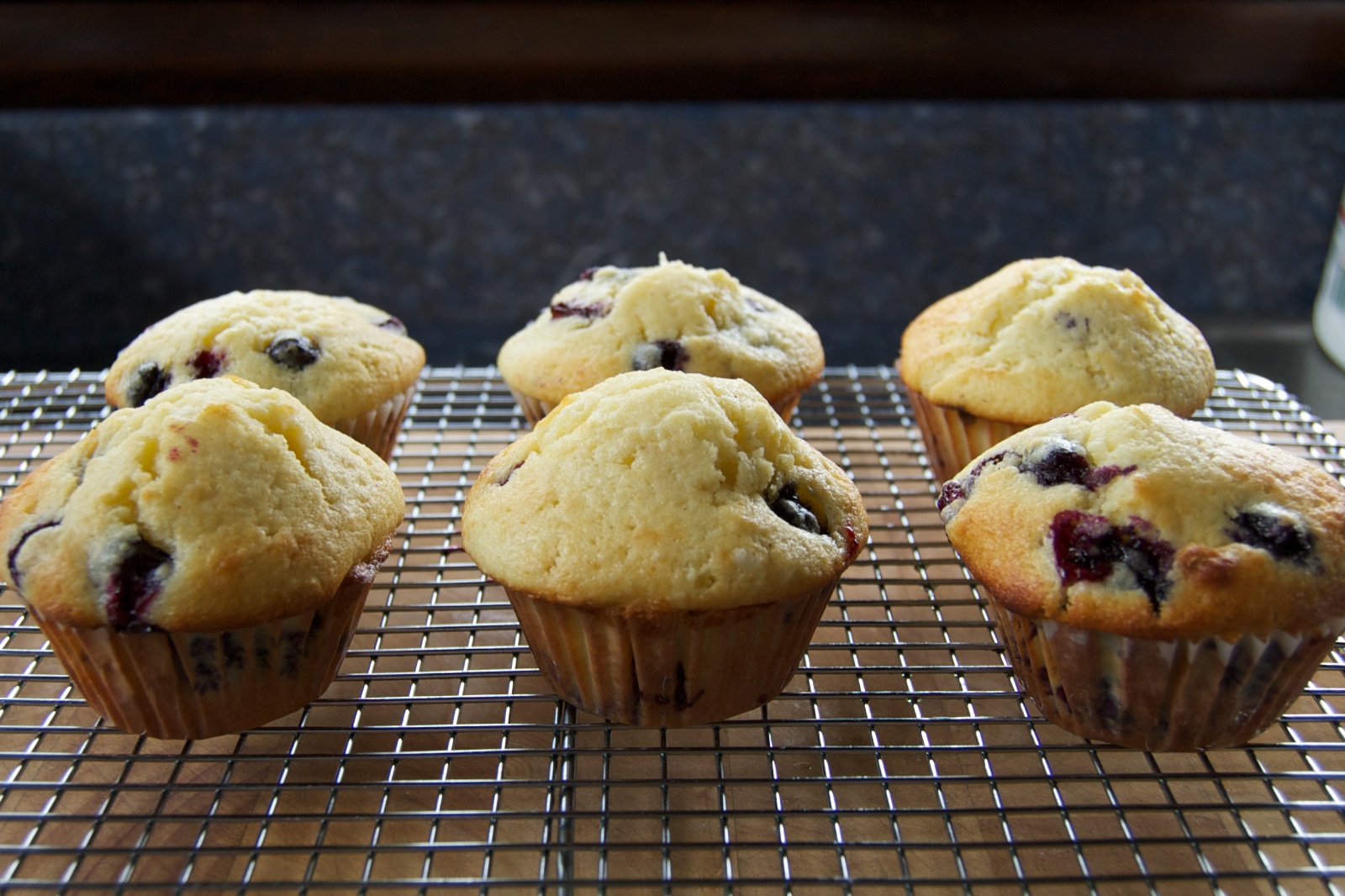 I made an eye round roast beef. I cooked it in the sous vide so that's always easy: season, vacuum seal, and cook for 2 hours at 132°F. Chill, then refrigerate. Then I sliced it into four 3.0 oz. servings for sandwich, one 5.8 oz. serving for roast beef and gravy, six 3.2 oz. servings for stir-fry and the leftover bit for Roscoe.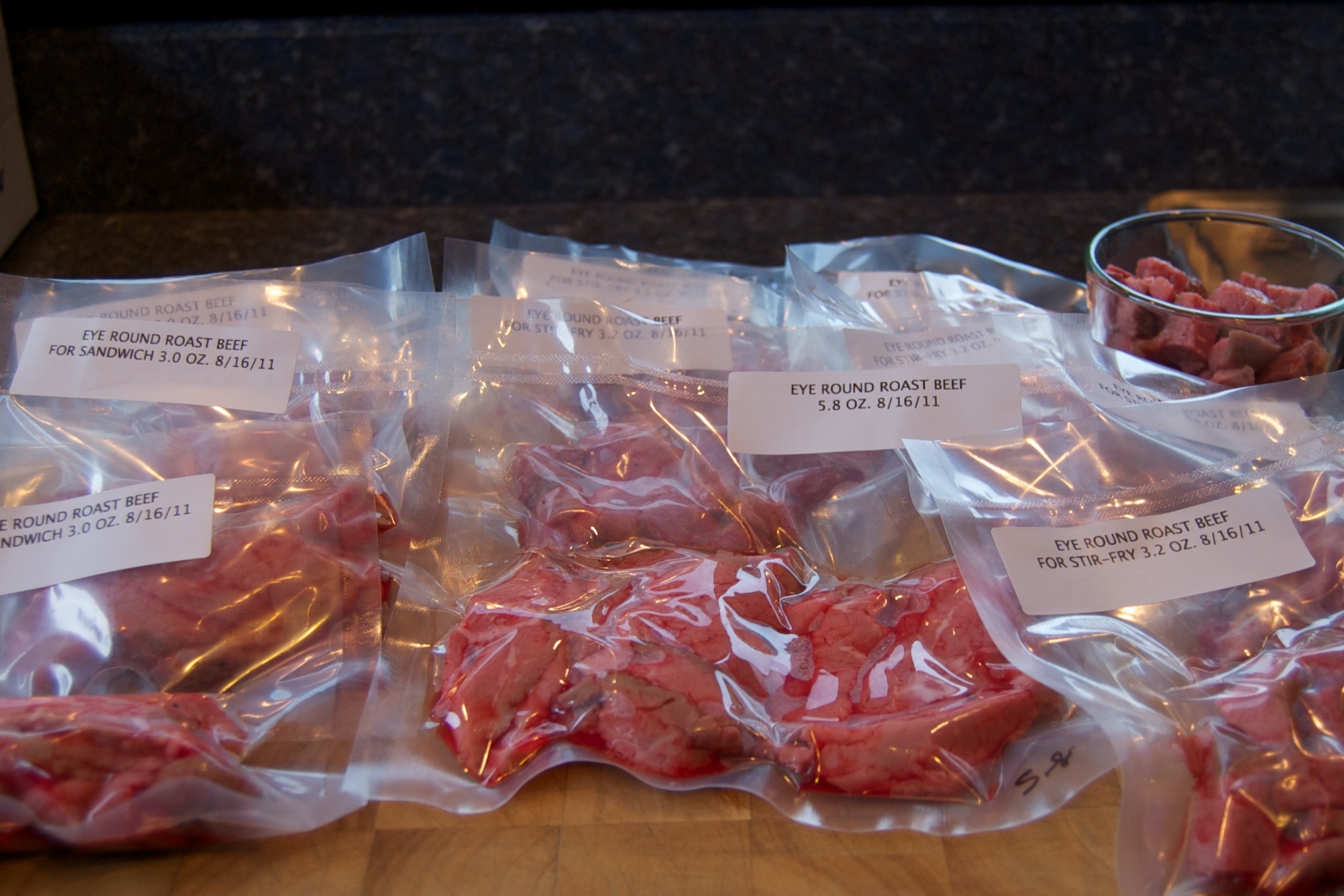 Dinner: Italian sausage spaghetti. With one slice of Hannaford Italian wheat bread and 2 glasses of Vine Street cabernet sauvignon. Now that it's getting cooler I'm going to have to bake some bread because this bread was a little to soft and white-bread-like for my taste.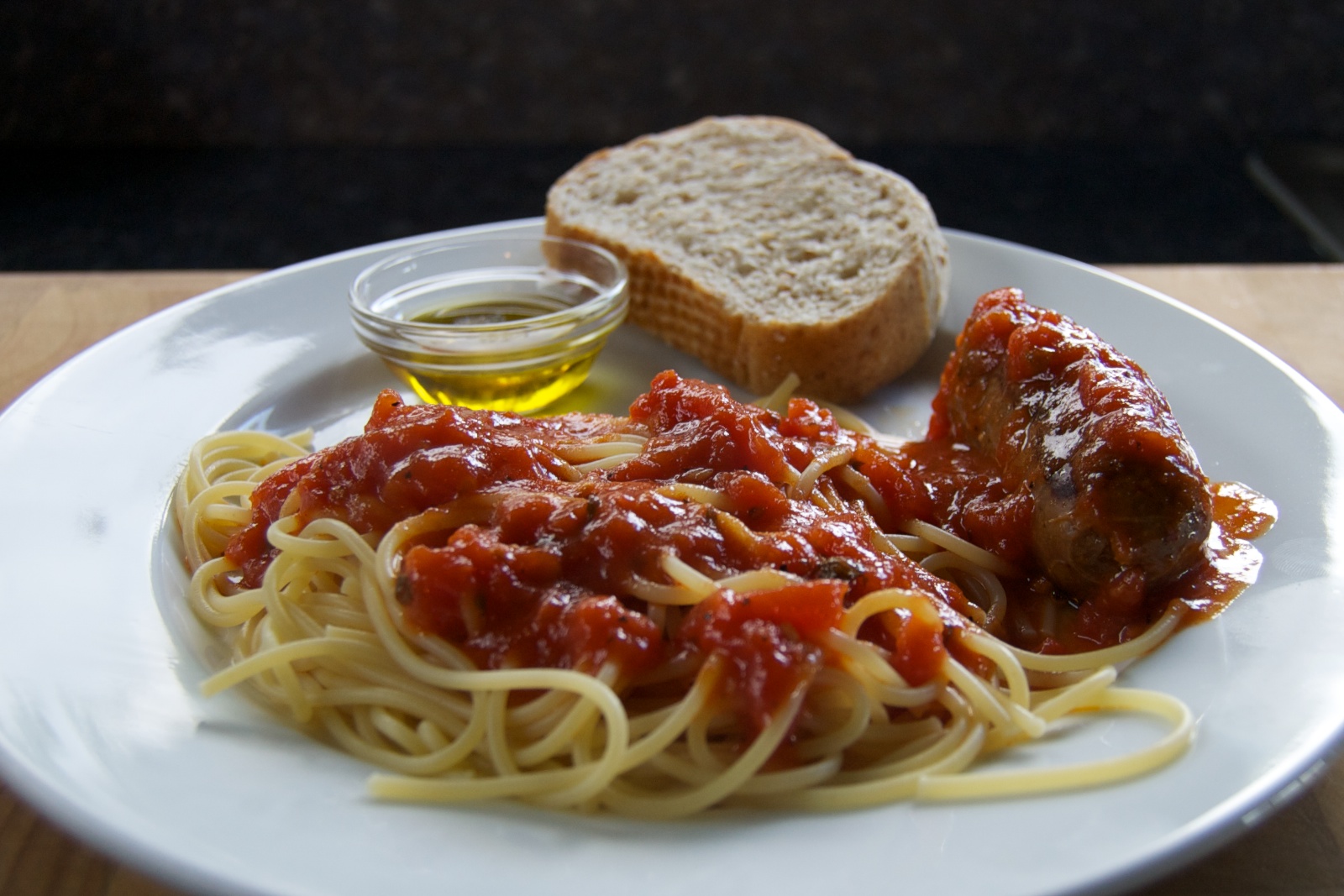 Dessert: 2 strips of Dagoba xocolatl chocolate bar.
Weight at beginning of the day: 109.4 lbs. Weight at the beginning of the next day: 110.2 lbs.