What I ate: August 27, 2011
Breakfast: Blueberry muffin and bacon , both previously frozen.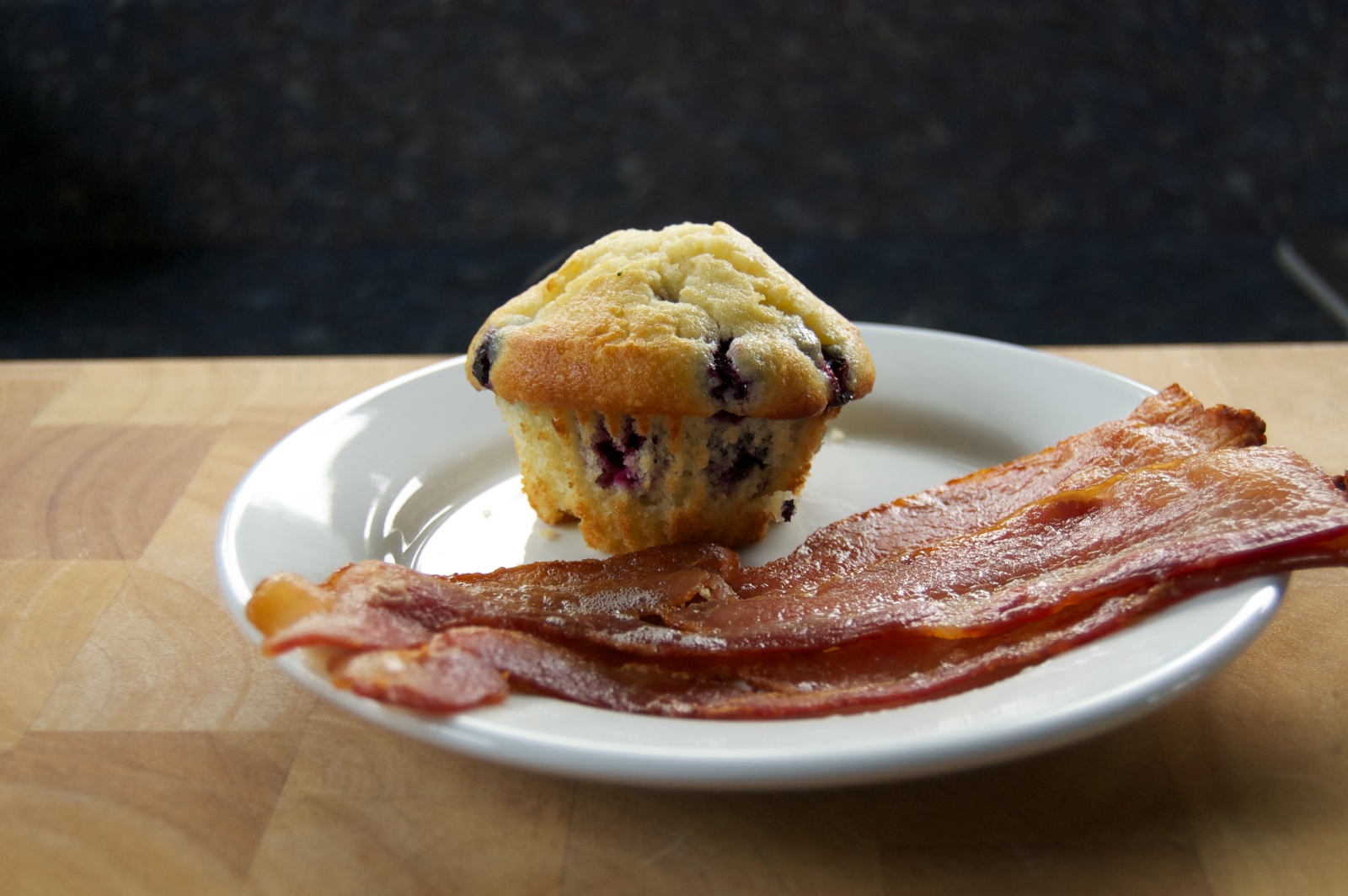 Lunch: Sausage and green pepper stir-fry with homemade turkey sausage . This was excellent and basically tasted the same as the regular sausage version, but healthier.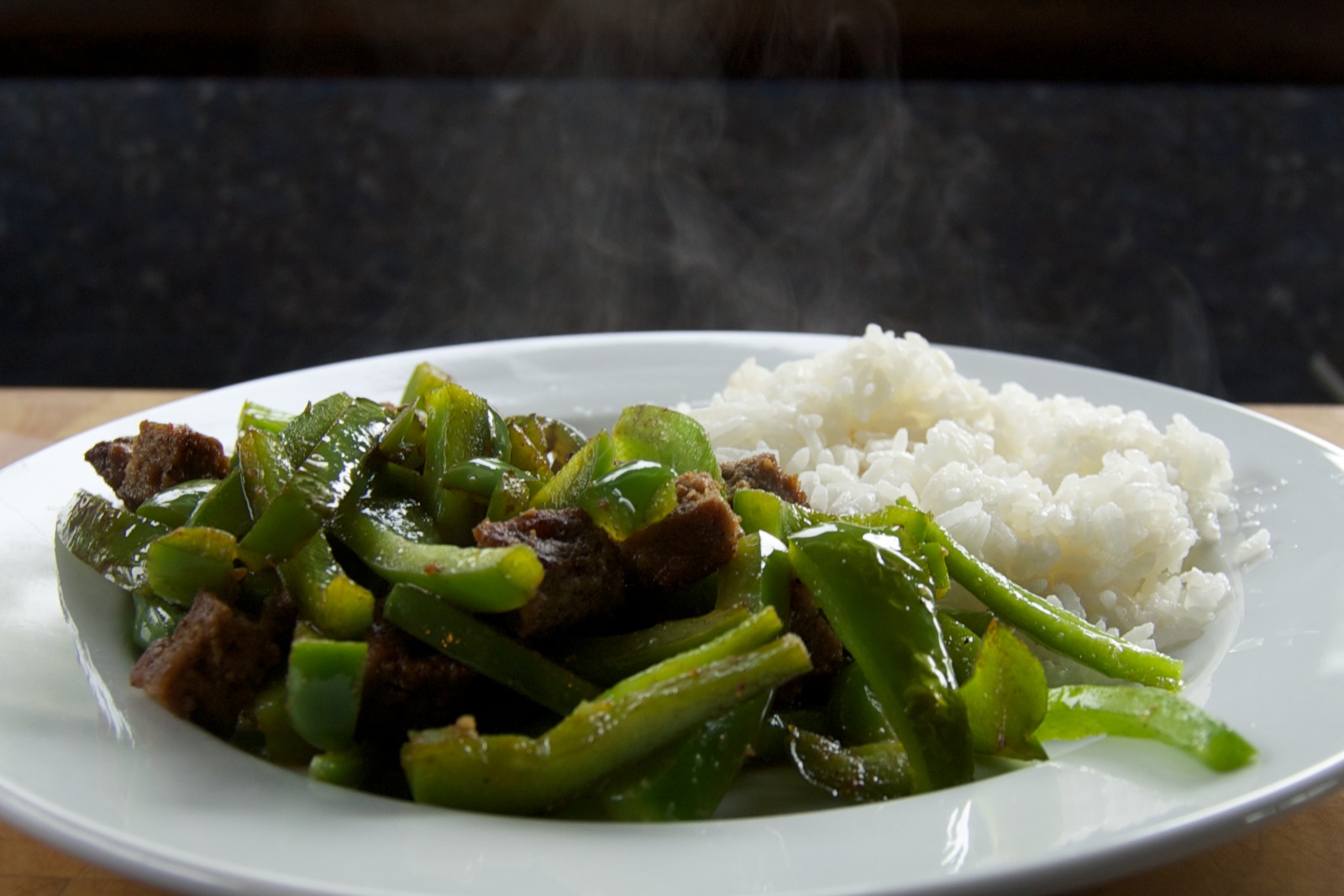 Snack: A Spicy V8.
Dinner: Fish and chips . I previously made, vacuum sealed and froze the fish so it was easy to defrost and drop in the deep fryer for 1:30 and it was perfect. The French fries were frozen, so that's just 2:00 in the deep fryer at 360°F. Also, a quick homemade tartar sauce. And a Lake Placid Ubu Ale.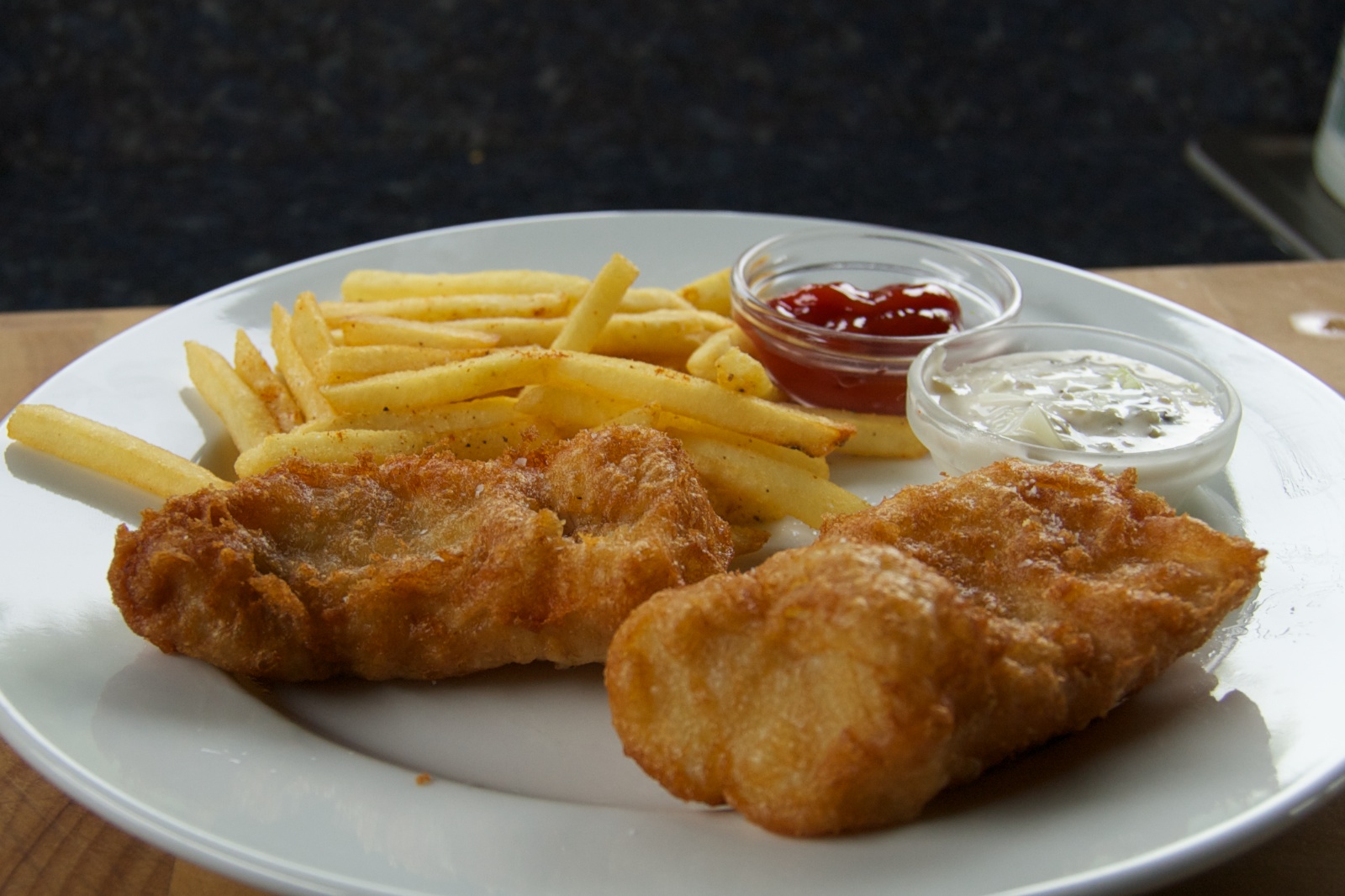 Dessert: 2 strips of Dagoba xocolatl chocolate bar. And 2 glasses of Seven Deadly Zins (zindanfel).
Snack: 1.0 oz. Doritos. I broke into my "hurricane emergency" stash of junk food, because it just seems appropriate to eat junk food during a weather emergency. Also 1.0 oz. potato chips and French onion dip.
Weight at beginning of the day: 108.6 lbs. Weight at the beginning of the next day: 109.4 lbs.