Roasted pork soft taco with salsa fresca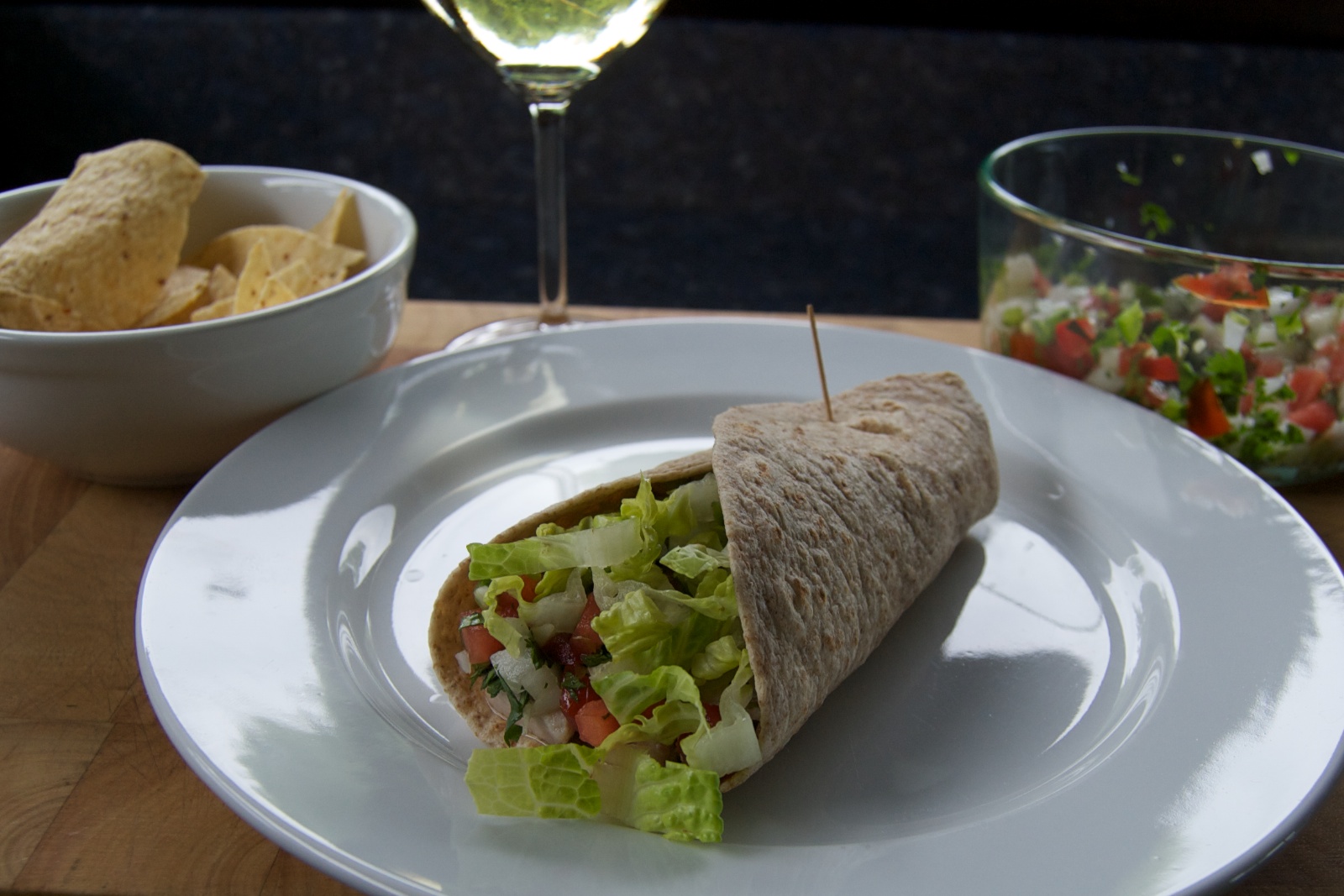 There are a bunch of variations of this dish, like with citrus marinated bass or shrimp, but it's always easy for me to make this version because I always have pre-cooked roasted pork in my freezer. It's actually my "stir-fry pork" that I used for things like pork, broccoli and scallions . The rest of it is just a batch of salsa fresca , some shredded lettuce (or Napa or savoy cabbage), 1.0 oz. tortilla chips and some more salsa fresca for dipping. The taco pictured is in a multi-grain tortilla, but it also works well with a steamed flour tortilla or a corn tortilla.
Also I now make two smaller tacos as a serving, since one is a physically large and a bit of a small serving. It works better as two tacos.
It also works well with roast beef. I use my eye of round roast beef that I'd normally use as stir-fry beef.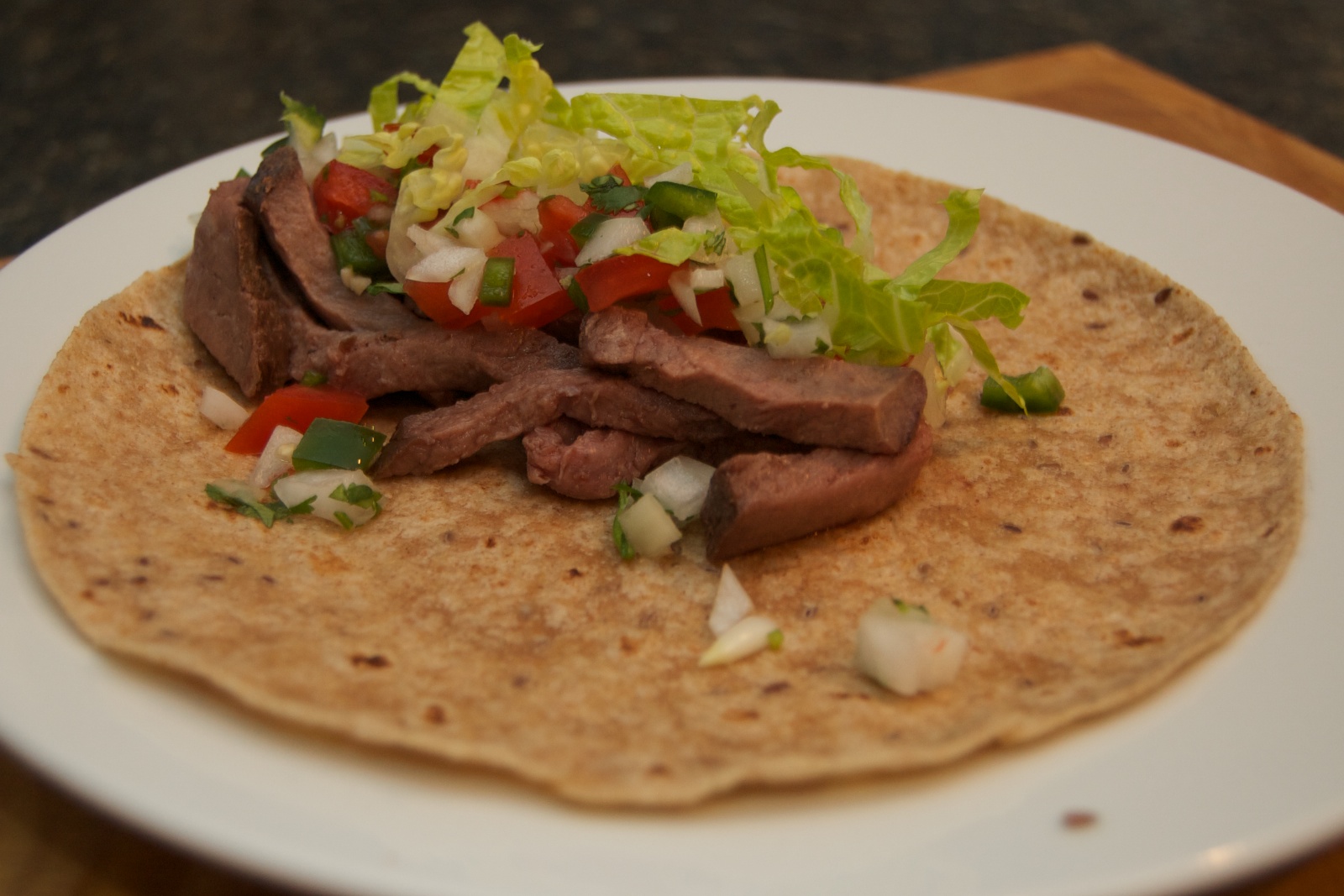 And seared tuna :