What I ate: December 11, 2011
Breakfast: Homemade bagel, lox, cream cheese, tomato and red onion. And a mimosa.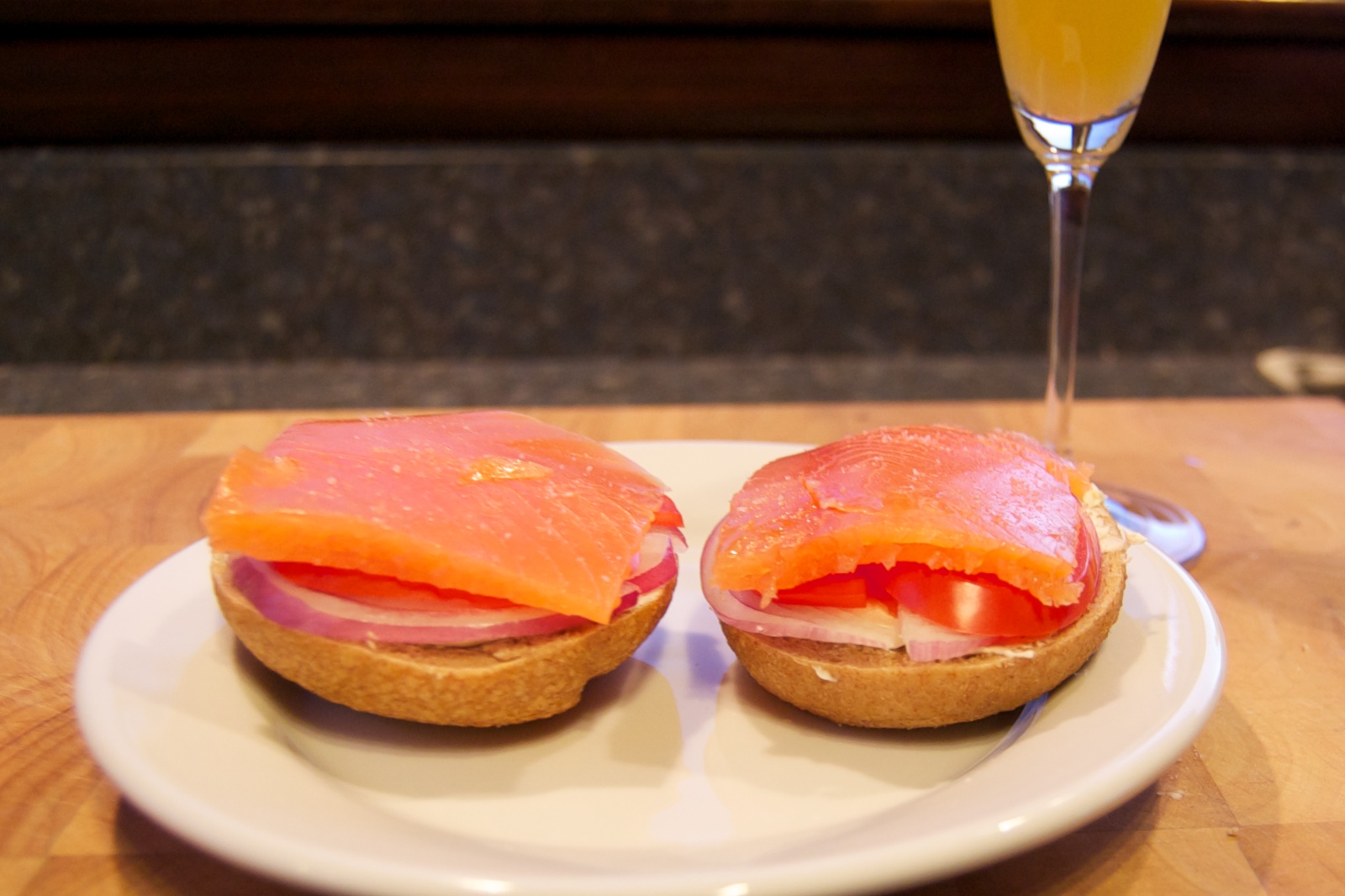 Snack: 1.0 oz. Sriracha Chex Mix and a Spicy V-8.
Lunch: Spicy sesame beef and snow peas . And rice.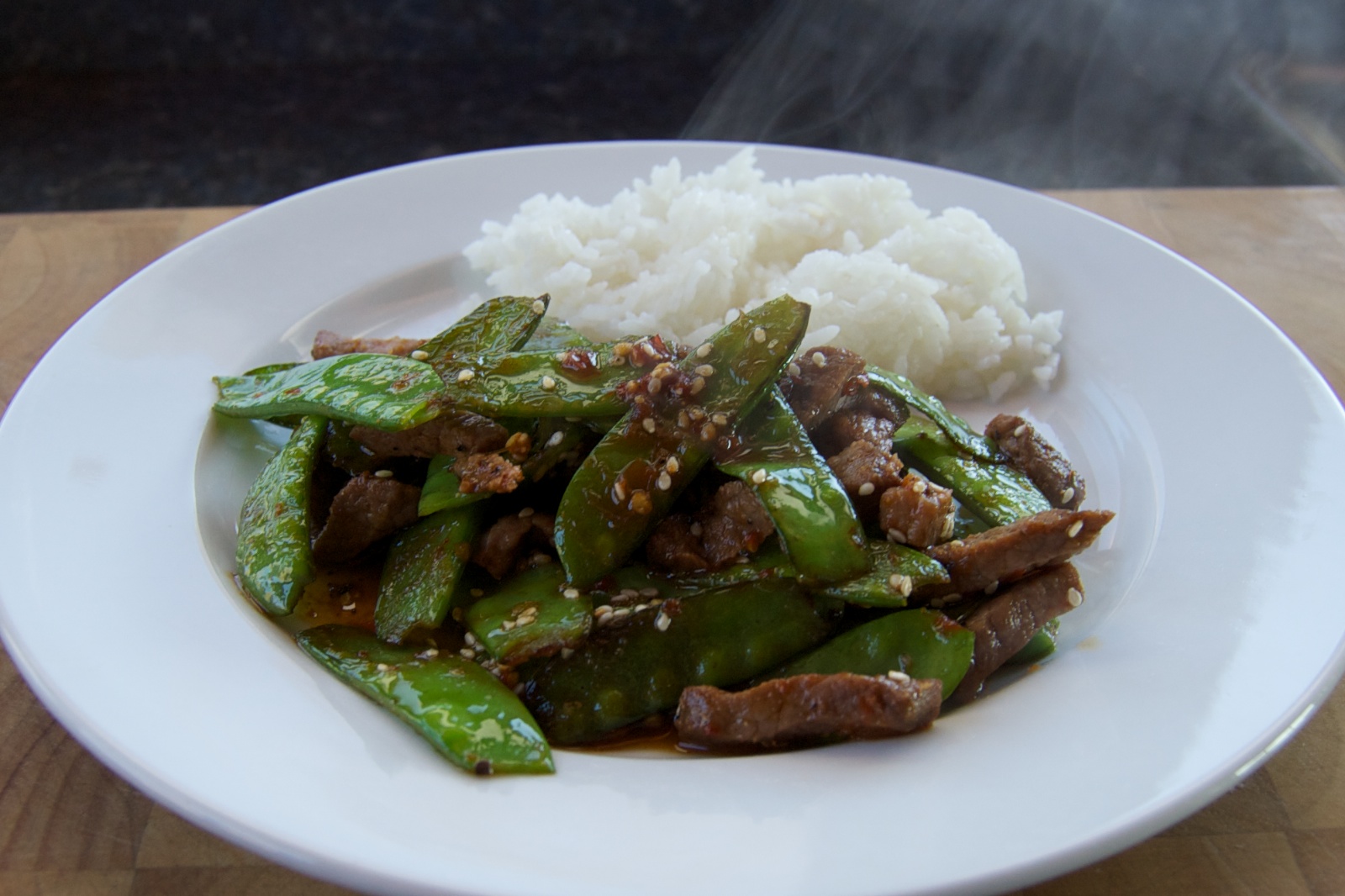 Snack: 3 Kashi roasted garlic crackers with Cabot habanero cheddar. And a little Riesling.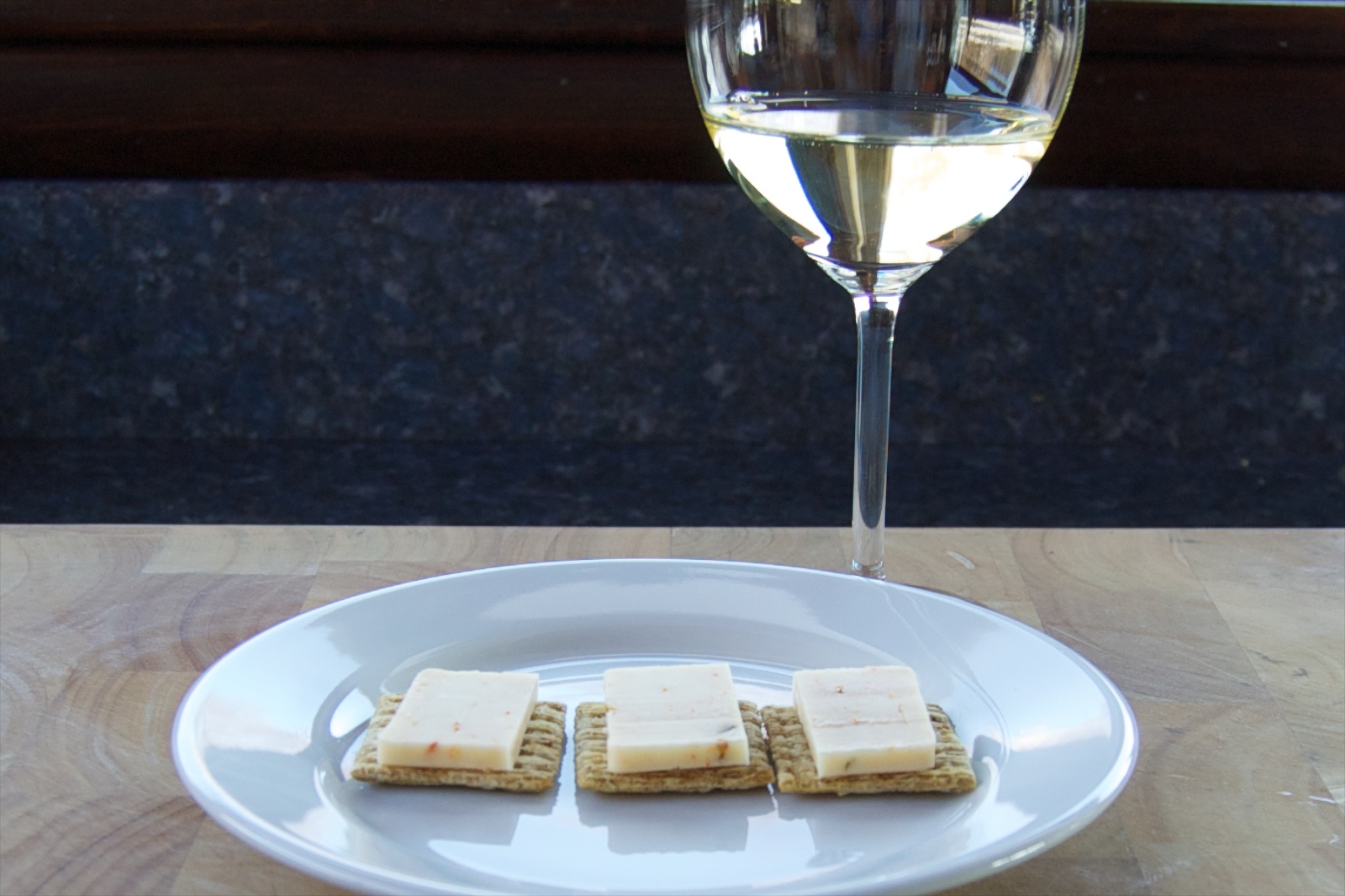 Dinner: Iron Chef Chinese buffet with Mom and Dad.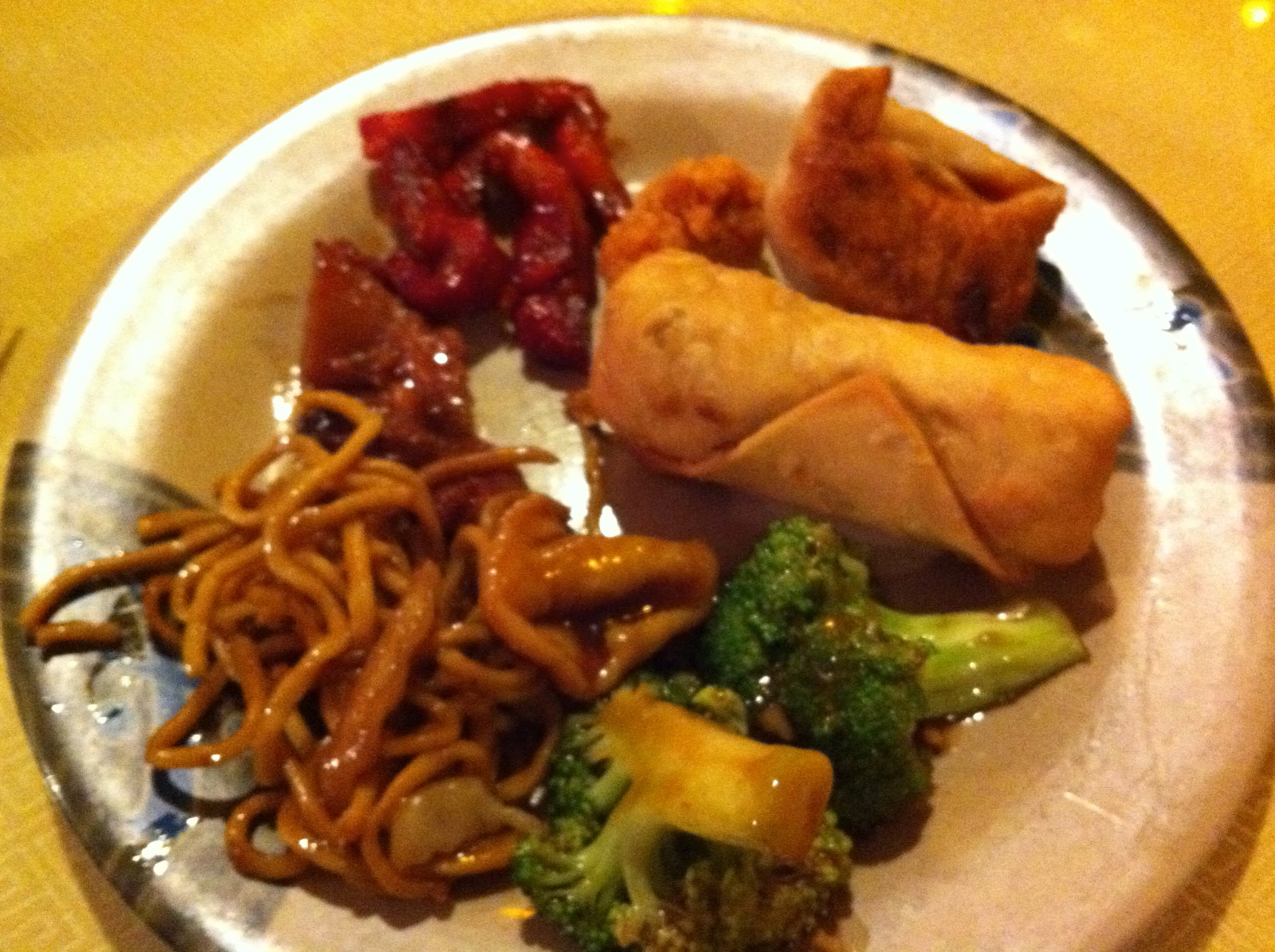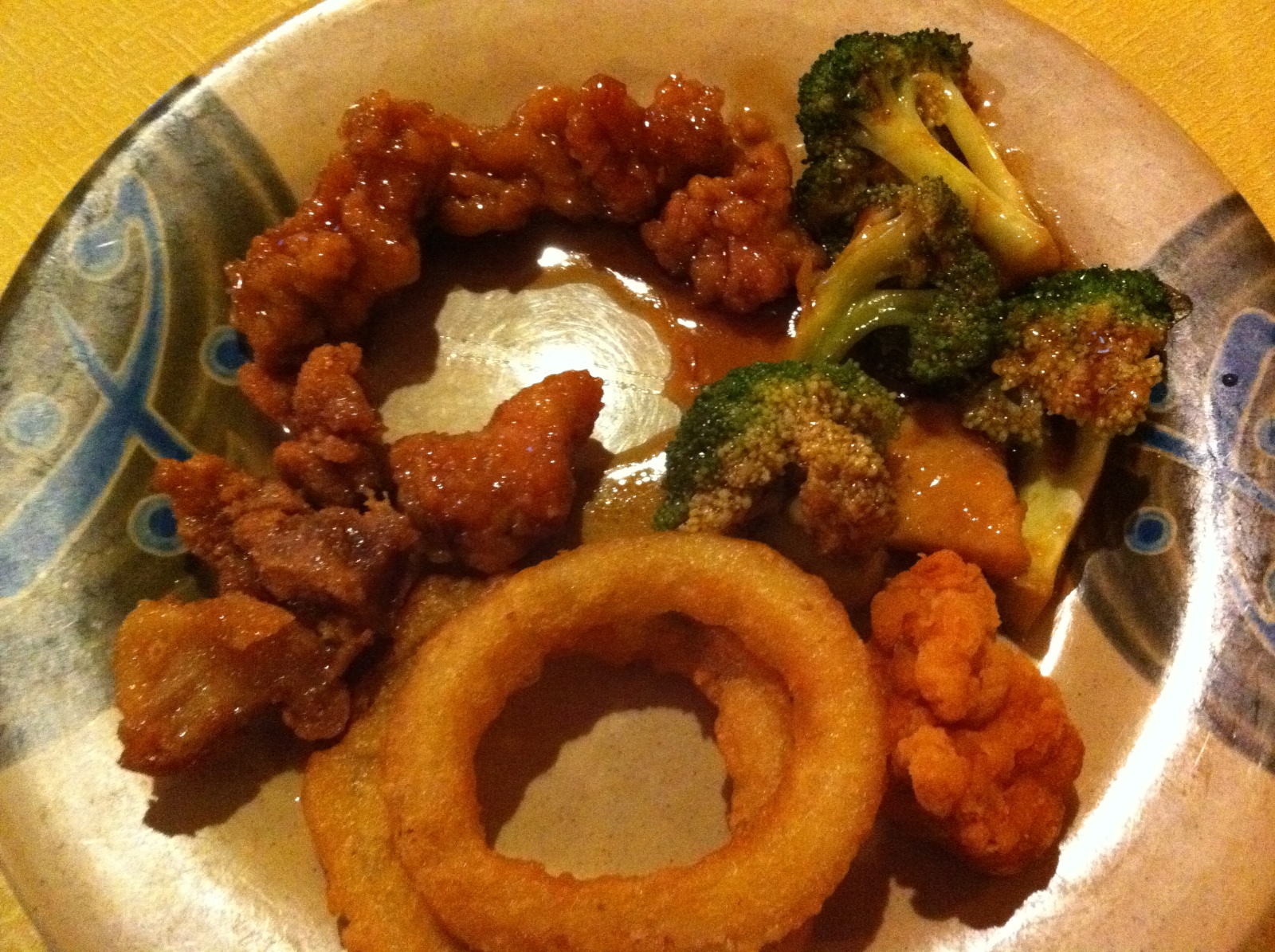 And 2 glasses of Sangre de Viña malbec.
Weight at beginning of the day: 113.8 lbs.
Weight at the beginning of the next day: 114.4 lbs.