What I ate: December 14, 2011
Breakfast: Breakfast burrito with spicy chorizo, green pepper, onion, jalapeño and egg. The is the leftover filling from Monday, reheated and put into a freshly warmed tortilla. Delicious!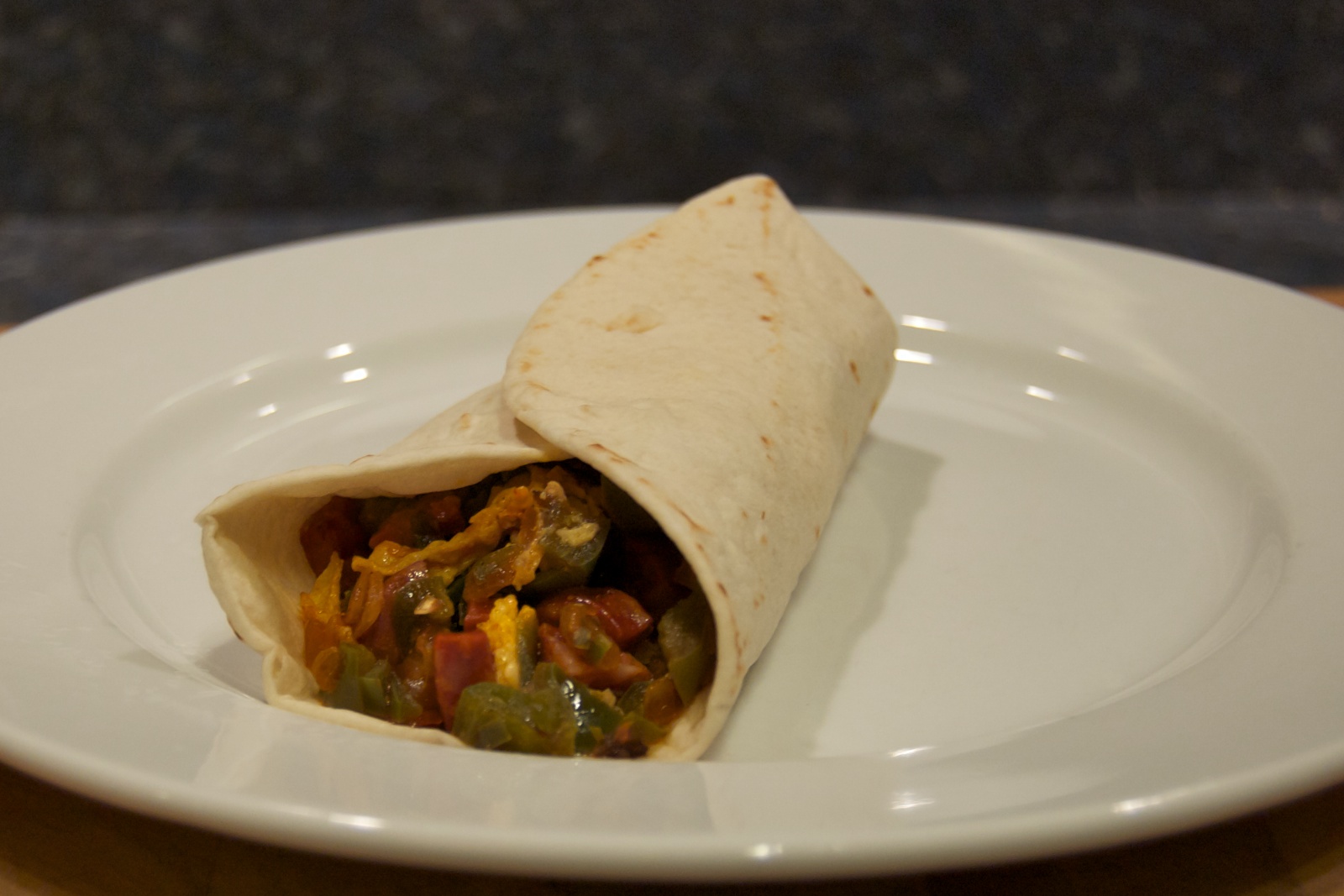 Snack: 1.0 oz. Sriracha Chex Mix . And a Spicy V-8.
Lunch: Marinated tempeh fried wontons with a side of plain fried wonton strips.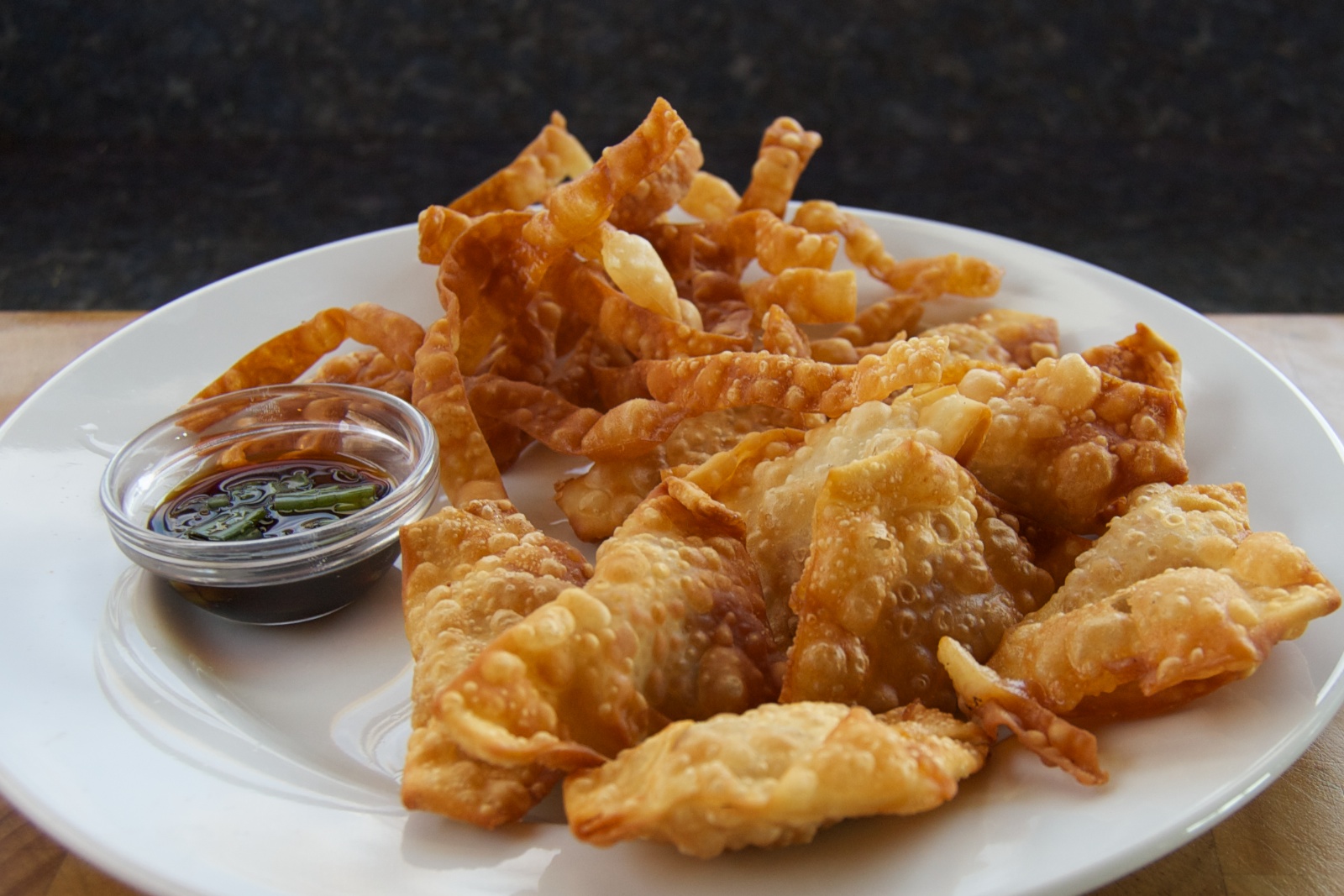 Snack: 0.5 oz. peanuts. And later 3 Kashi roasted garlic crackers with Cabot habanero cheddar and a little Anni Riesling.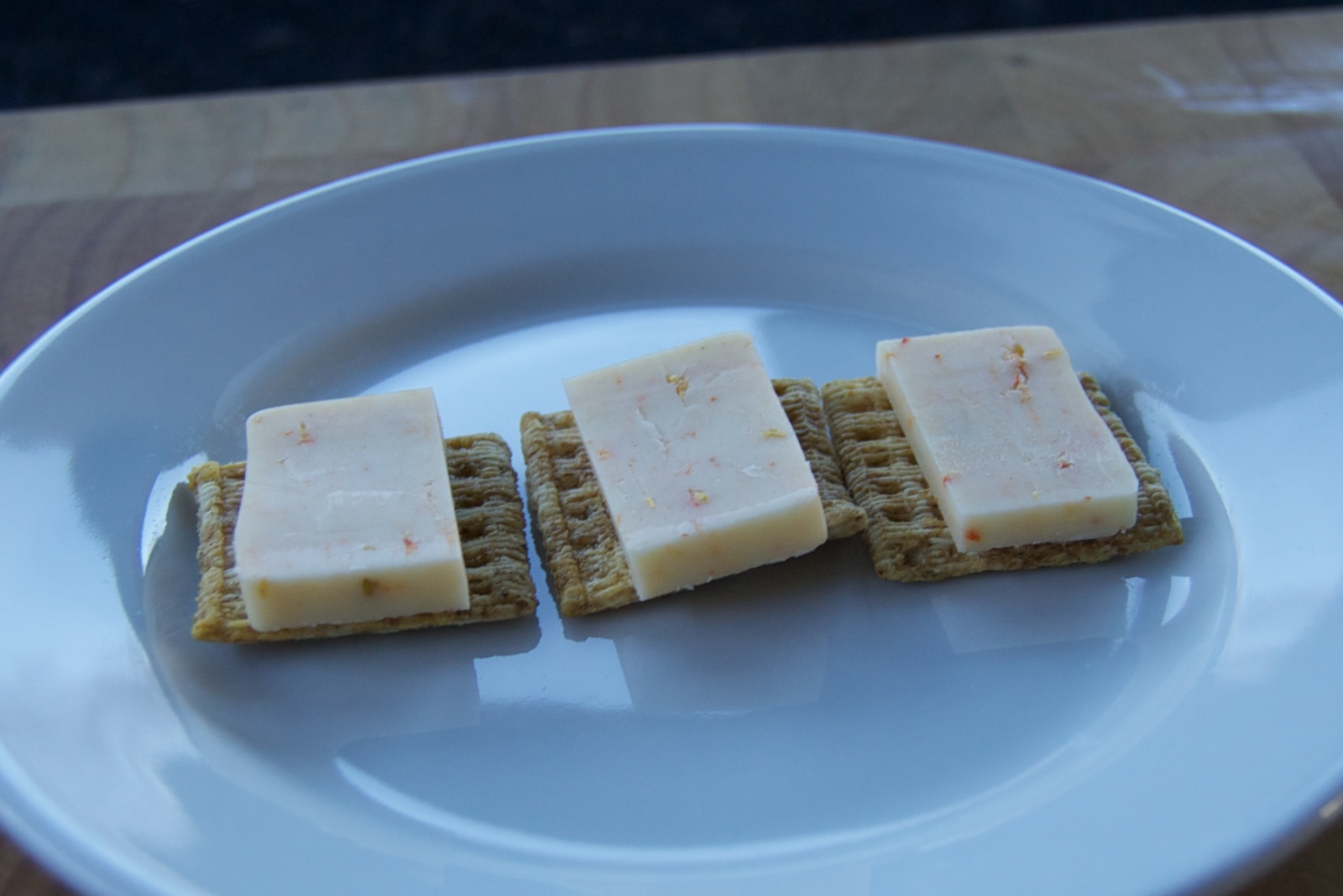 Dinner: Roasted chicken, broccoli, gravy and rice . And 2 glasses of Mark West pinot noir.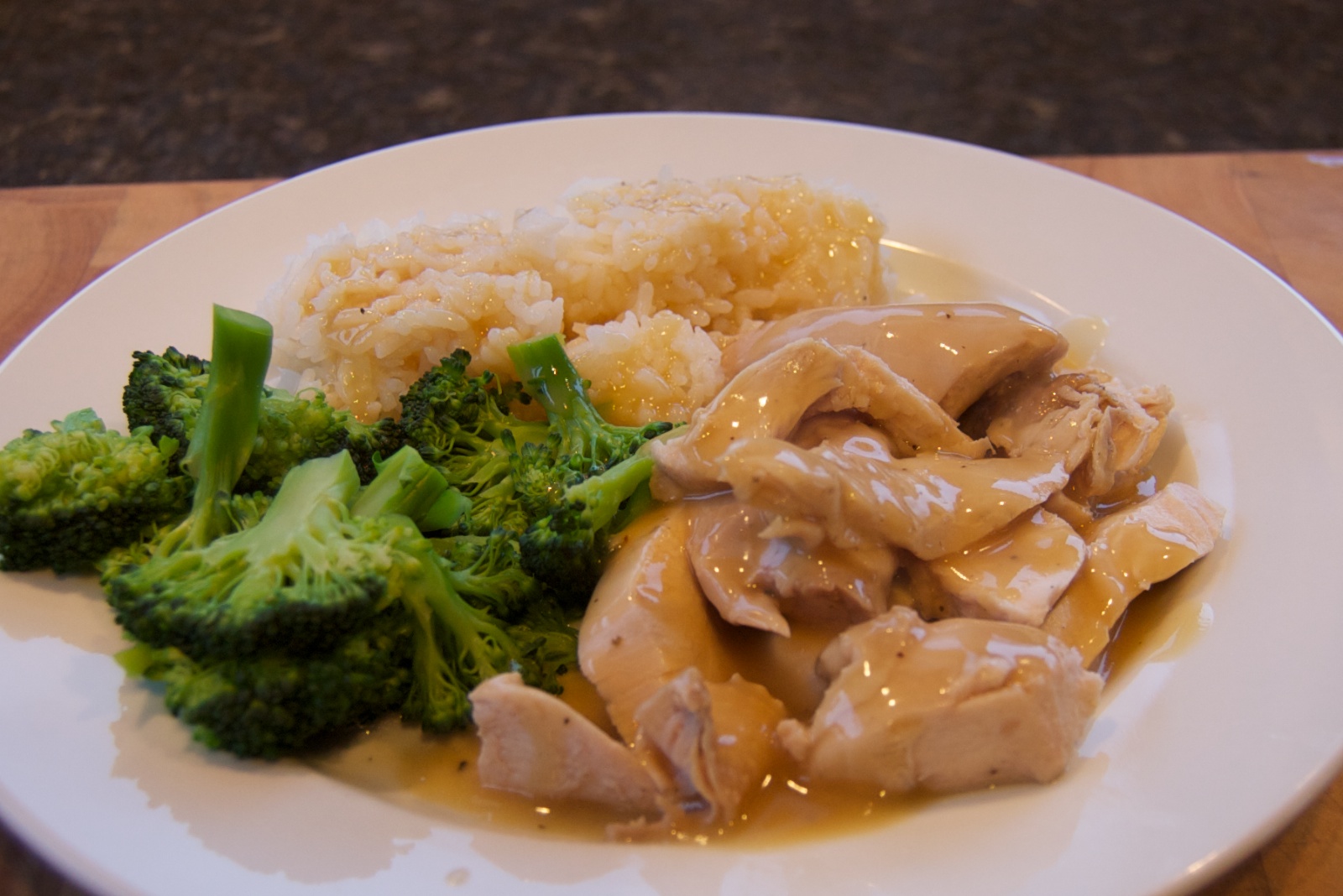 Weight at beginning of the day: 114.6 lbs.
Weight at the beginning of the next day: 114.0 lbs.