What I ate: December 20, 2011
Breakfast: Chorizo breakfast burrito .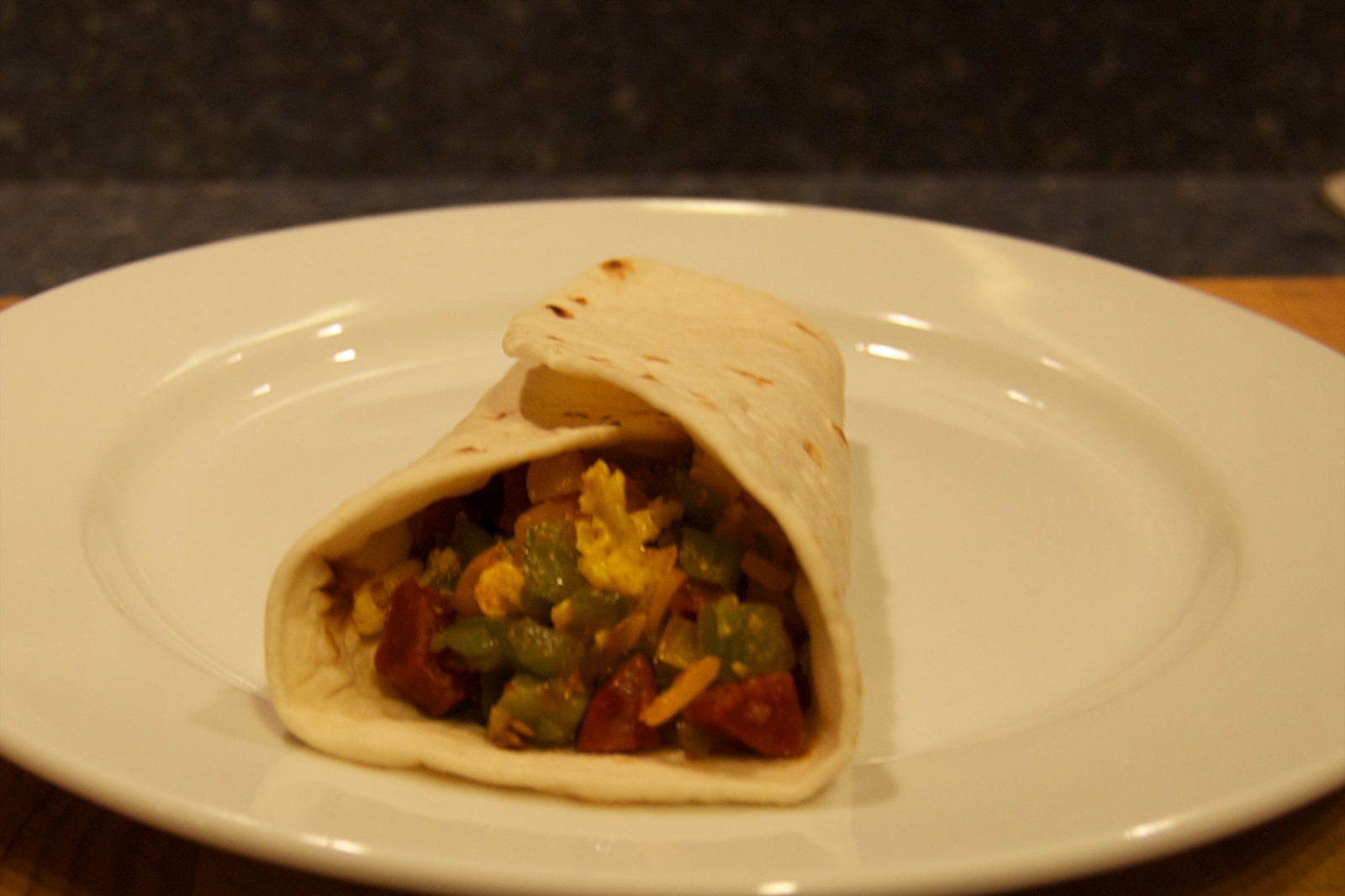 And I cooked and froze 2 pounds of bacon.
Snack: 1.0 oz. Sriracha Chex Mix and a Spicy V-8. Lunch: Sausage and green pepper stir-fry .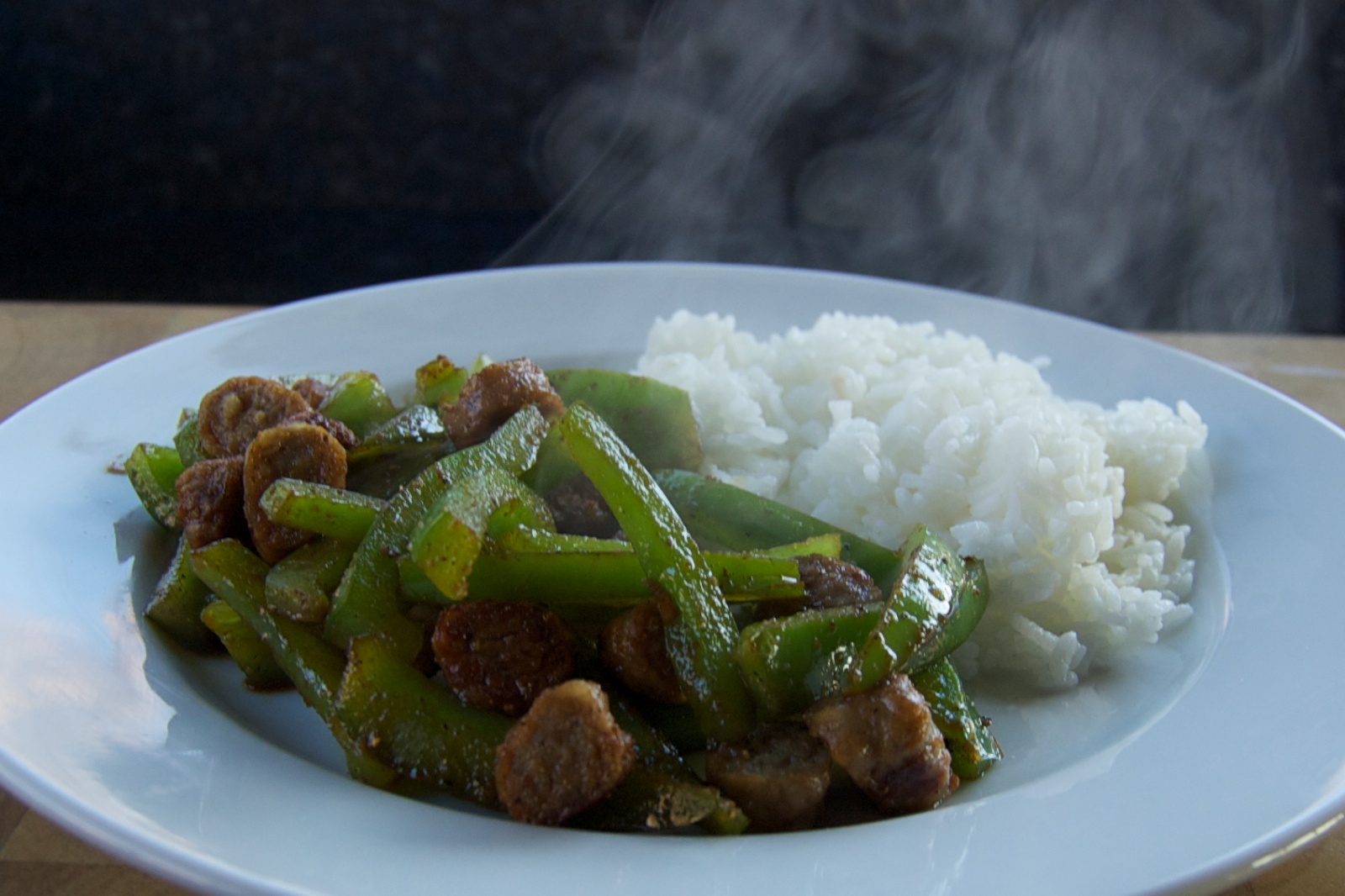 Snack: 0.7 oz. peanuts. And, later, 3 Kashi roasted garlic crackers with Cabot hot habanero cheddar and a half glass of Redcliffe sauvignon blanc.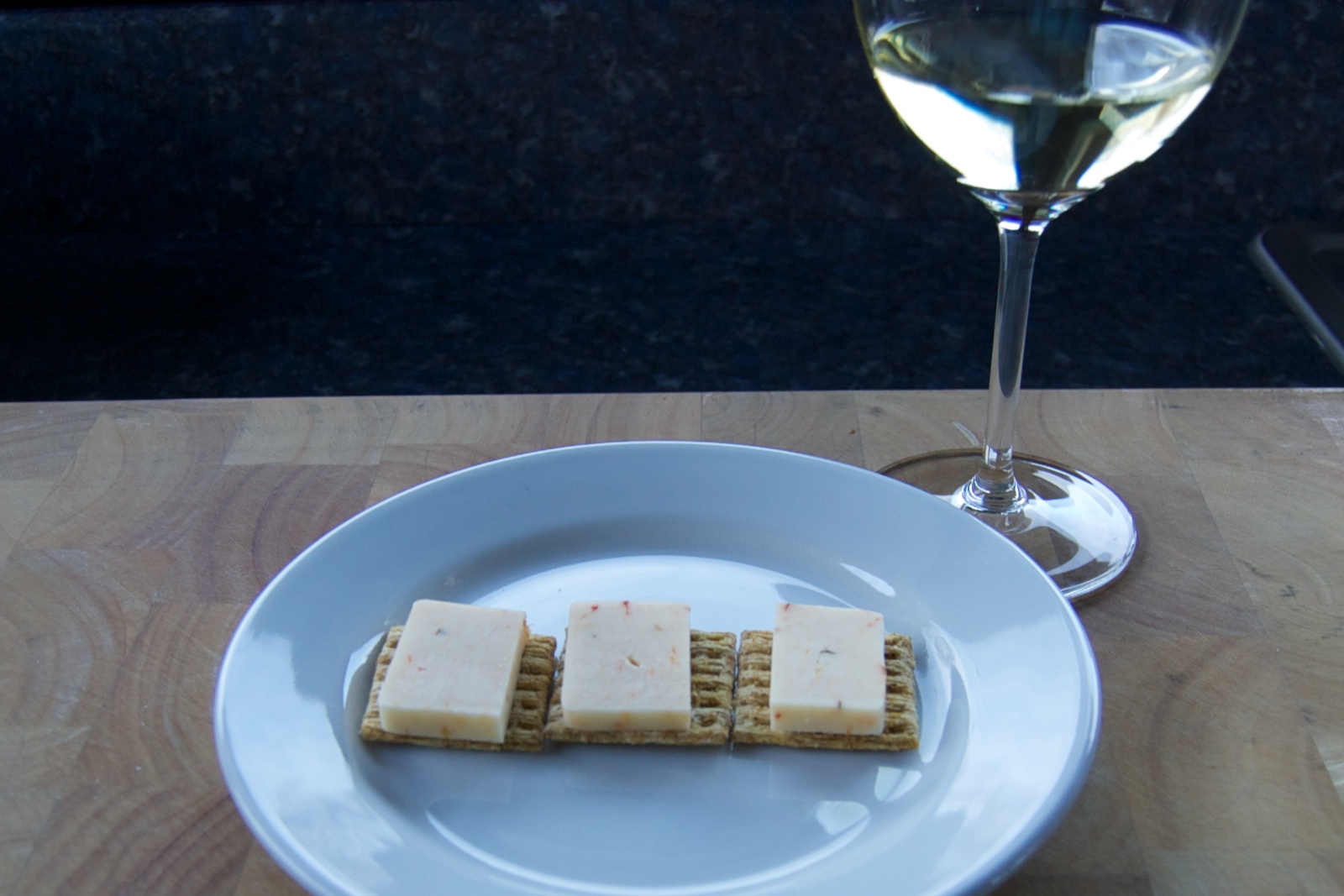 Dinner: Chicken fingers, boneless 'wings' and French fries .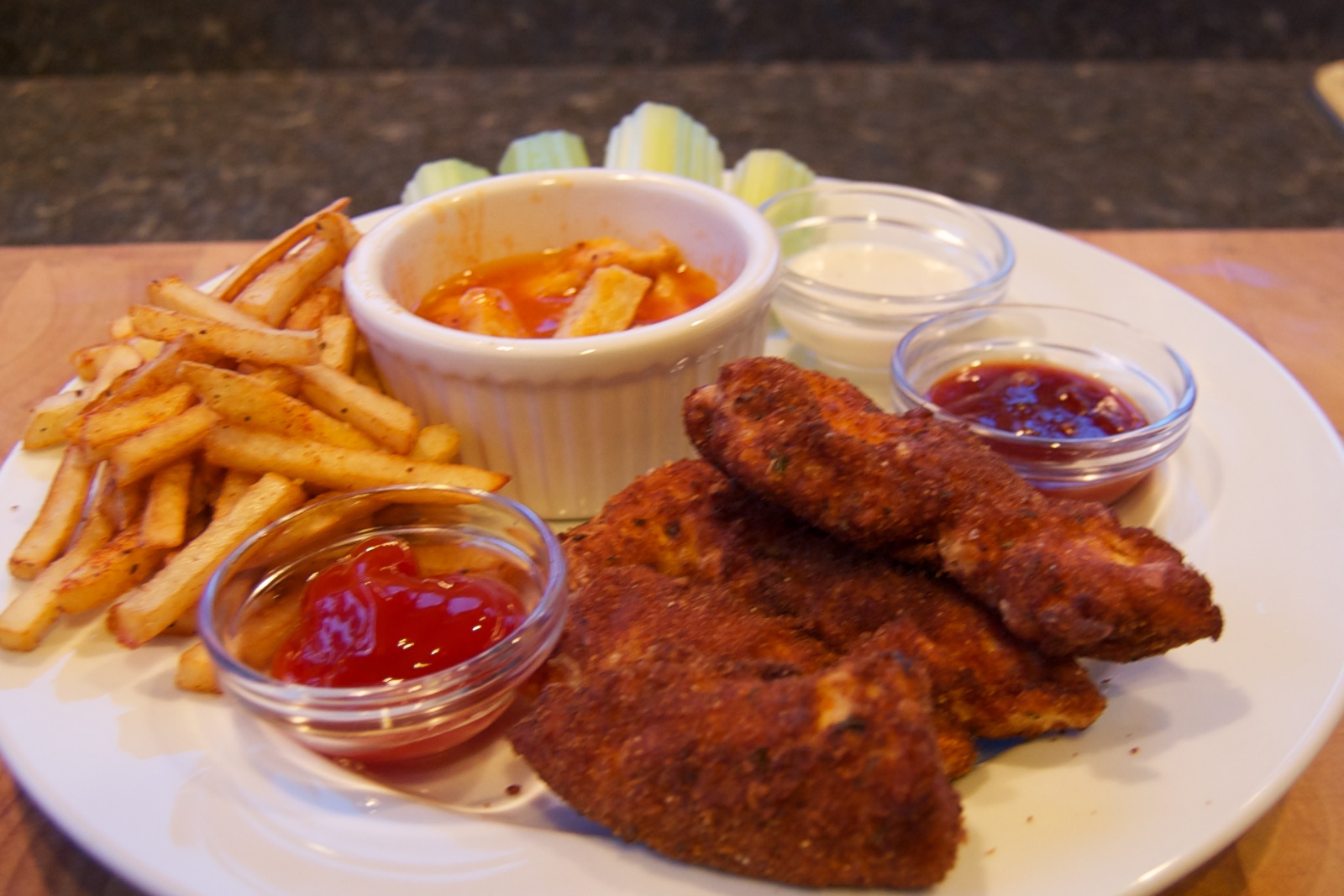 And 2 glasses of Septima malbec.
Dessert: 3 strips of Dagoba xocolatl dark chocolate.
Weight at beginning of the day: 116.6 lbs.
Weight at the beginning of the next day: 115.6 lbs.