What I ate: December 22, 2011
Breakfast: Sausage, egg and cheese biscuit .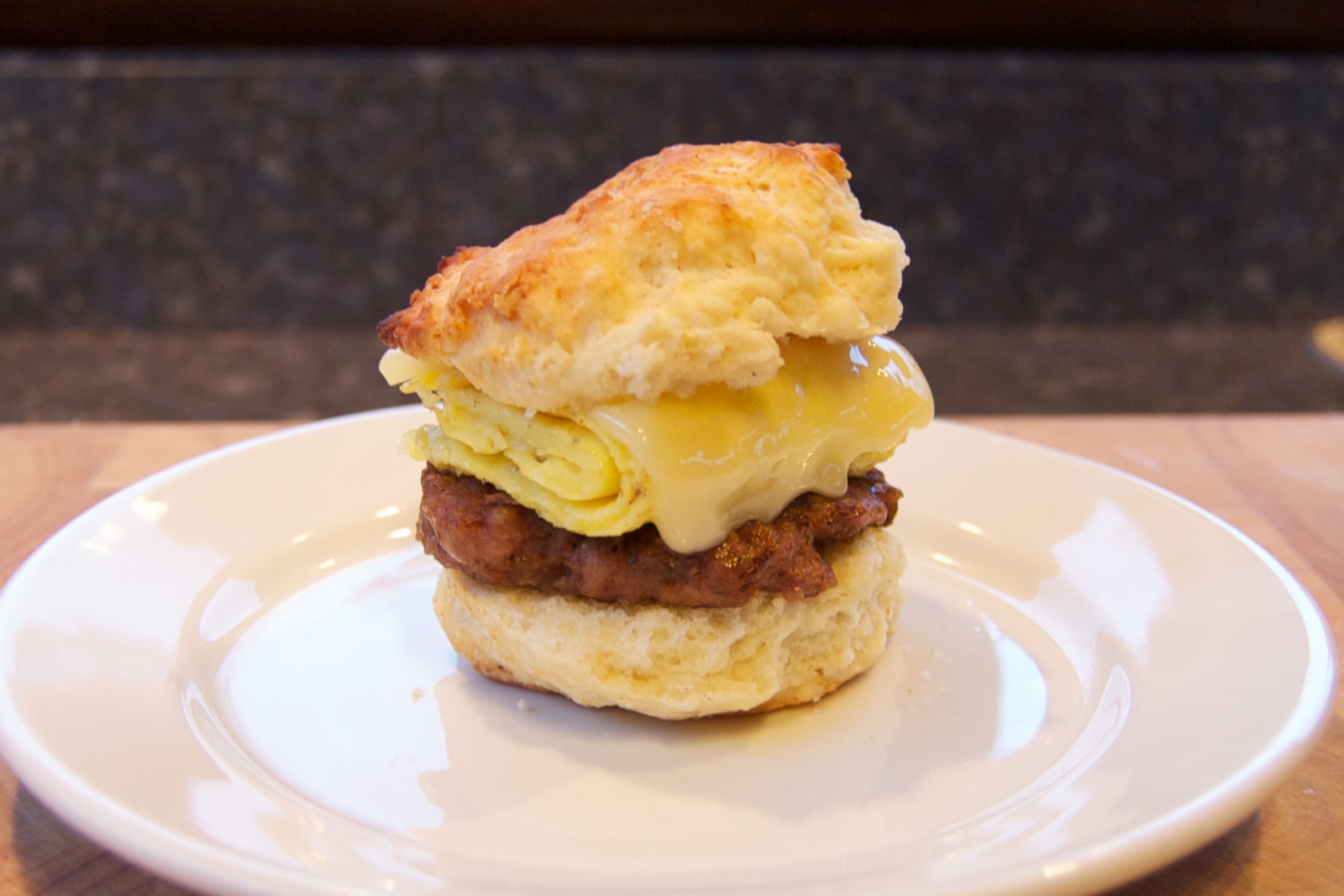 Snack: 1.0 oz. Sriracha Chex Mix . And a Spicy V-8.
Lunch: Roast beef sandwich . With home-cooked eye round roast beef, mayonaise and horseradish on one slice of Barowski's wheat bread, cut in half. And Kettle Chips barbecue potato chips.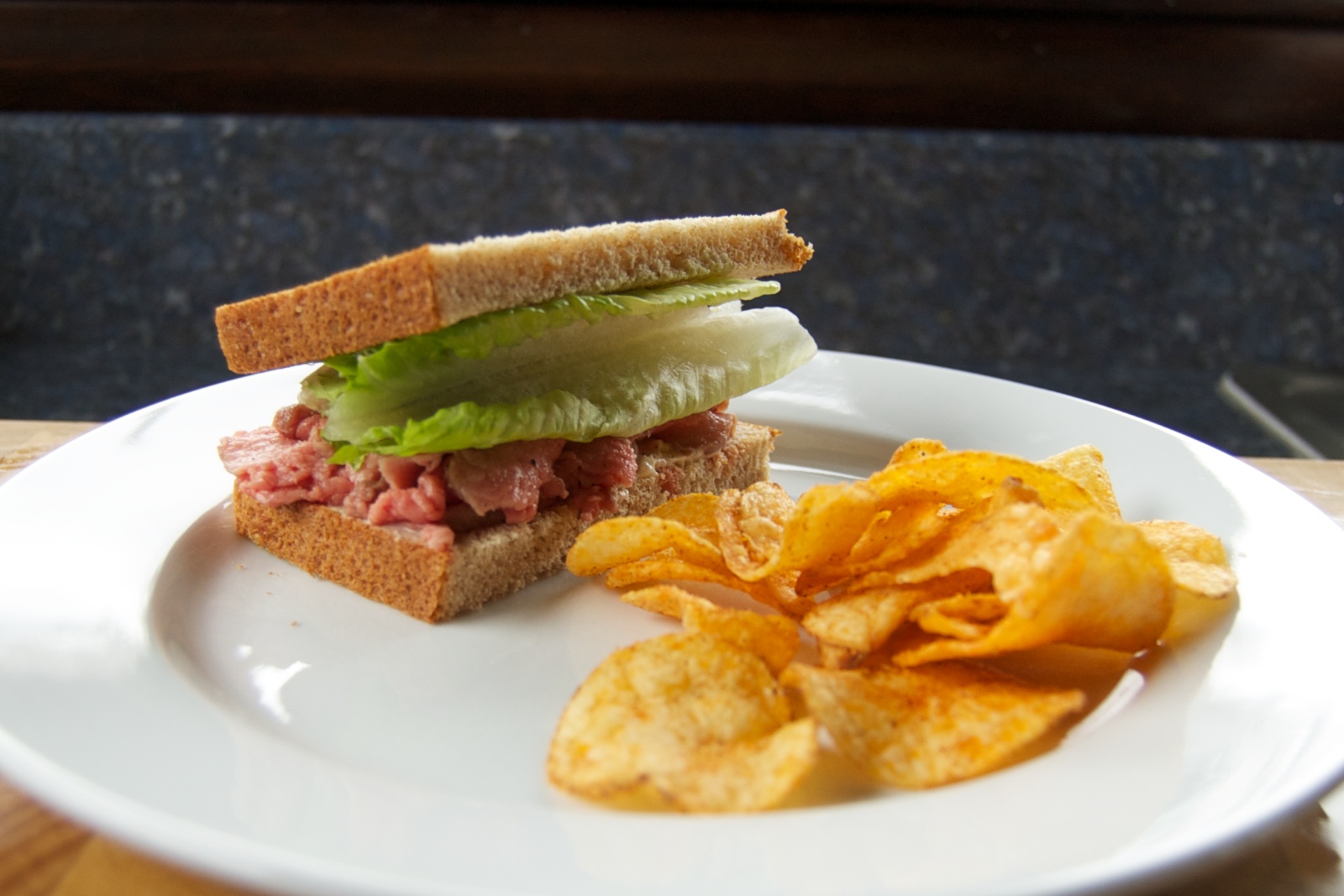 Walked a little over a mile to the post office. It's not a long walk, but there's over 200 feet of elevation difference.
Snack: 0.7 oz. peanuts. And later 3 Kashi roasted garlic crackers with Cabot habanero cheddar. And a splash of Redcliffe sauvignon blanc. That was the end of the bottle.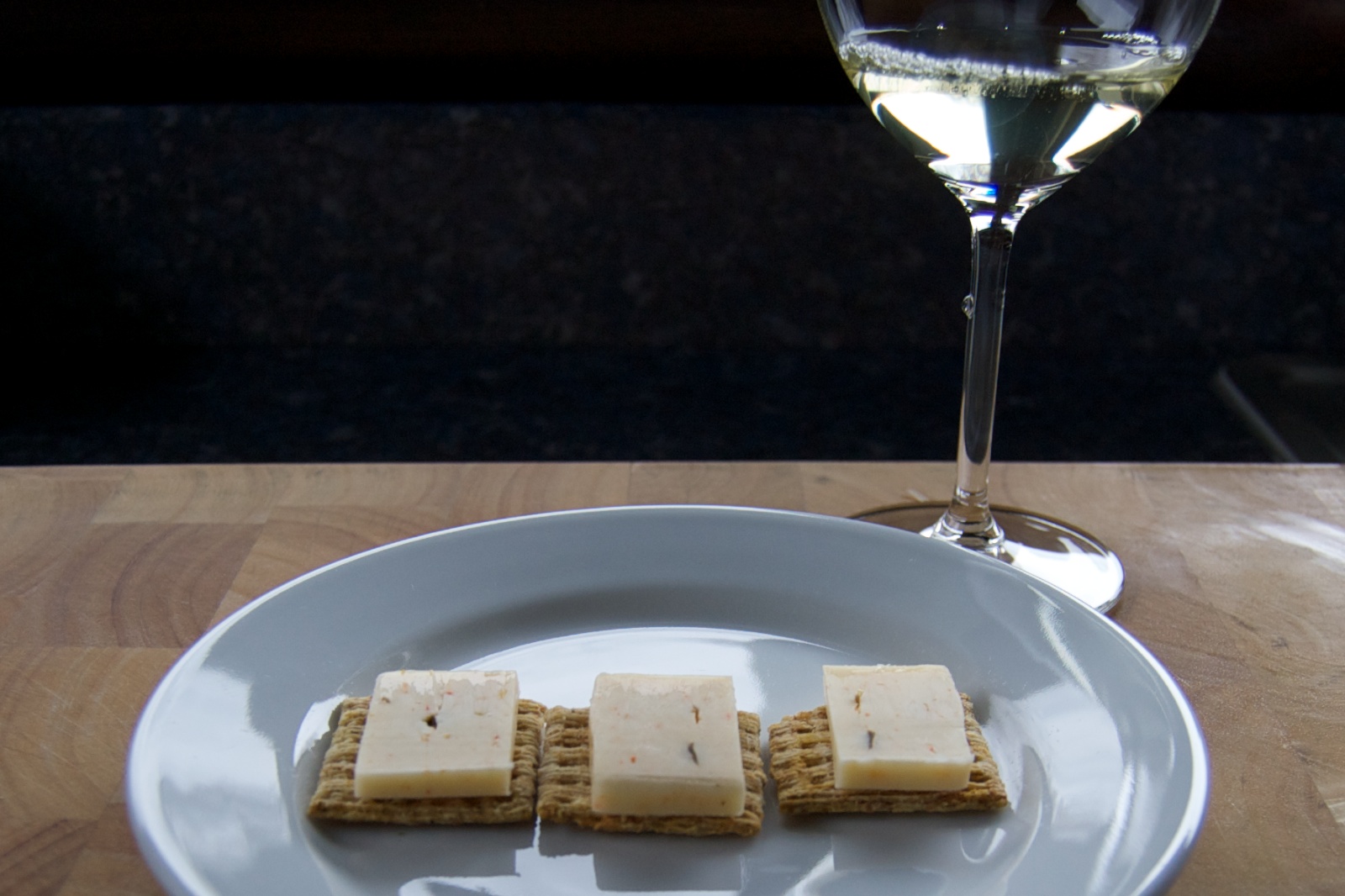 Dinner: Grilled salmon, spicy green beans and rice . That's wild coho salmon that I previously grilled, vacuum sealed and froze. I reheated it in the sous vide for 40 minutes at 138°F from frozen and it was perfect.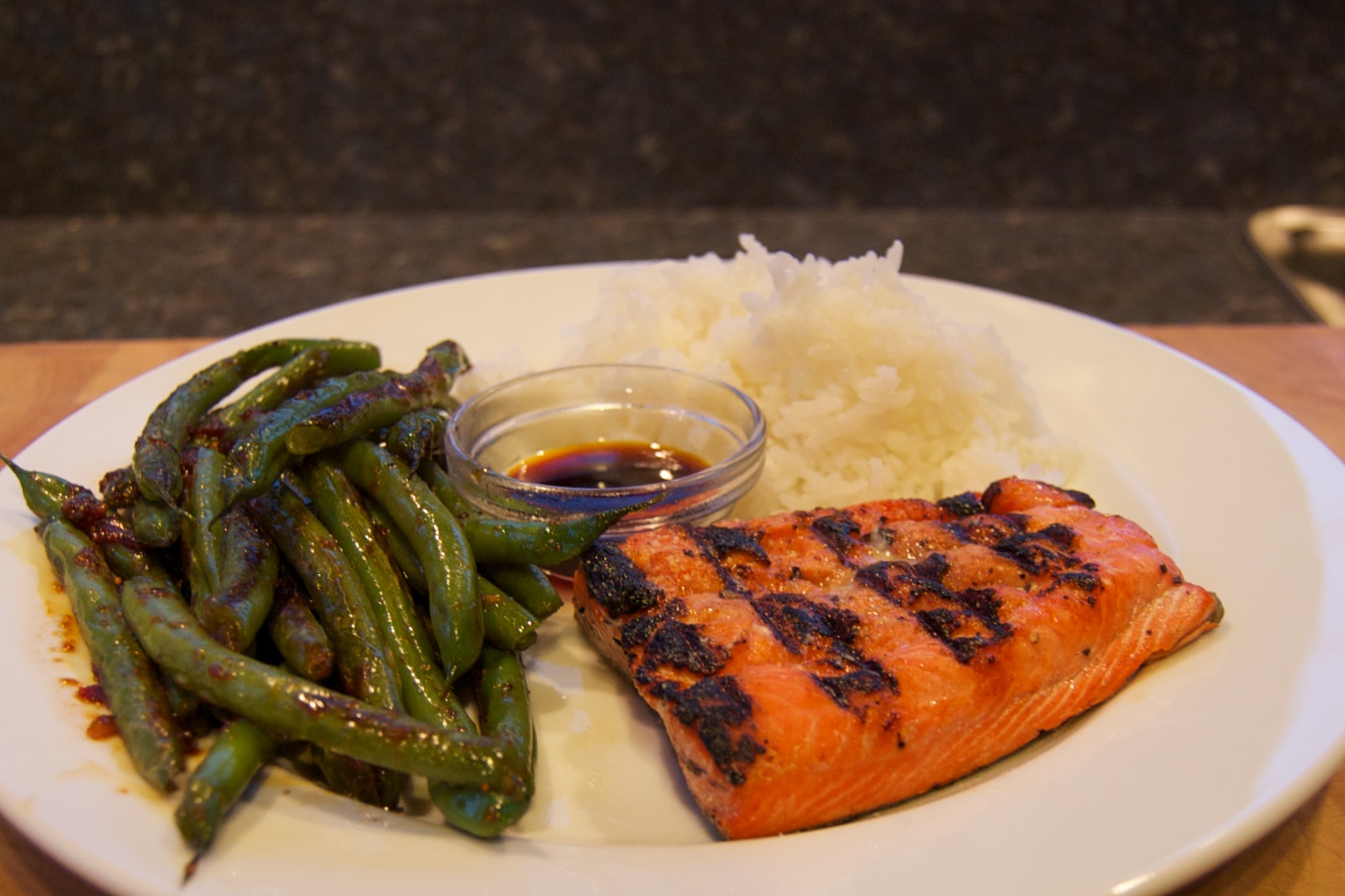 And 2 glasses of Parker Station pinot noir.
Weight at beginning of the day: 115.2 lbs.
Weight at the beginning of the next day: 113.6 lbs.