What I ate: December 29, 2011
Breakfast: Sausage, egg and cheese English muffin .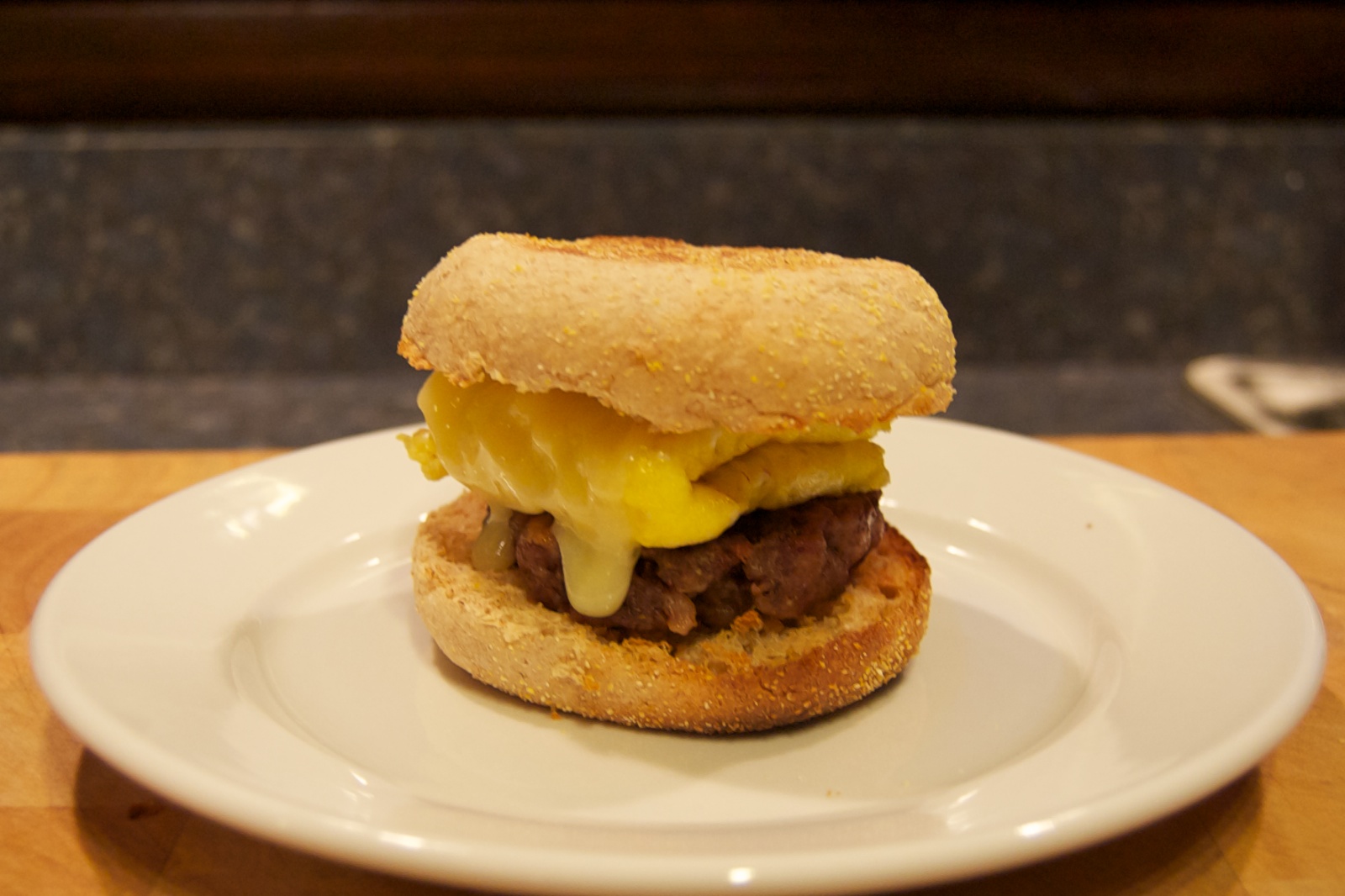 Snack: 1.0 oz. Sriracha Chex Mix . And a Spicy V-8.
Lunch: Roast beef sandwich .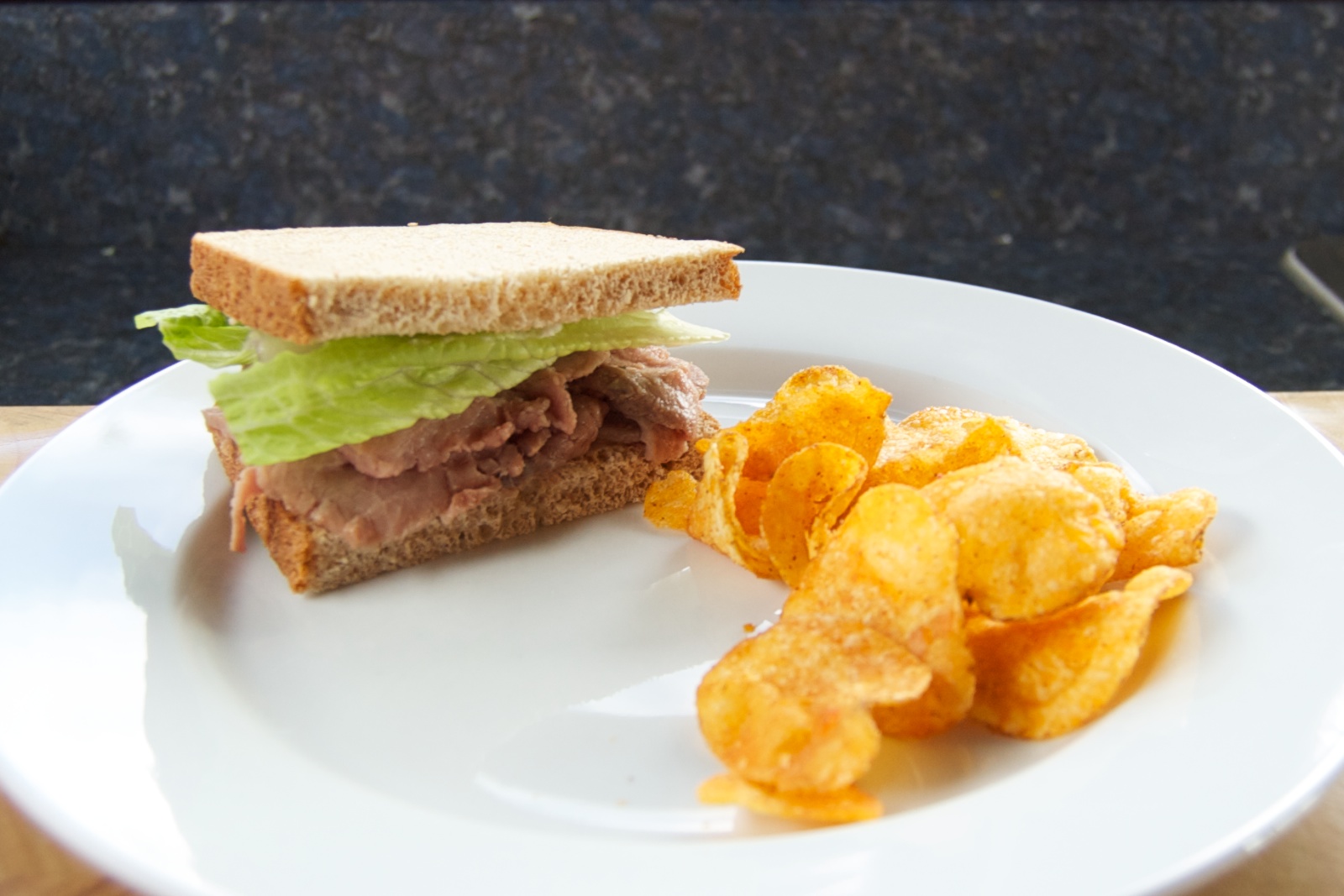 Snack: 0.7 oz. peanuts.
Dinner: Roasted pork, rice and sautéed cabbage . And 2 glasses of Aguaribay malbec.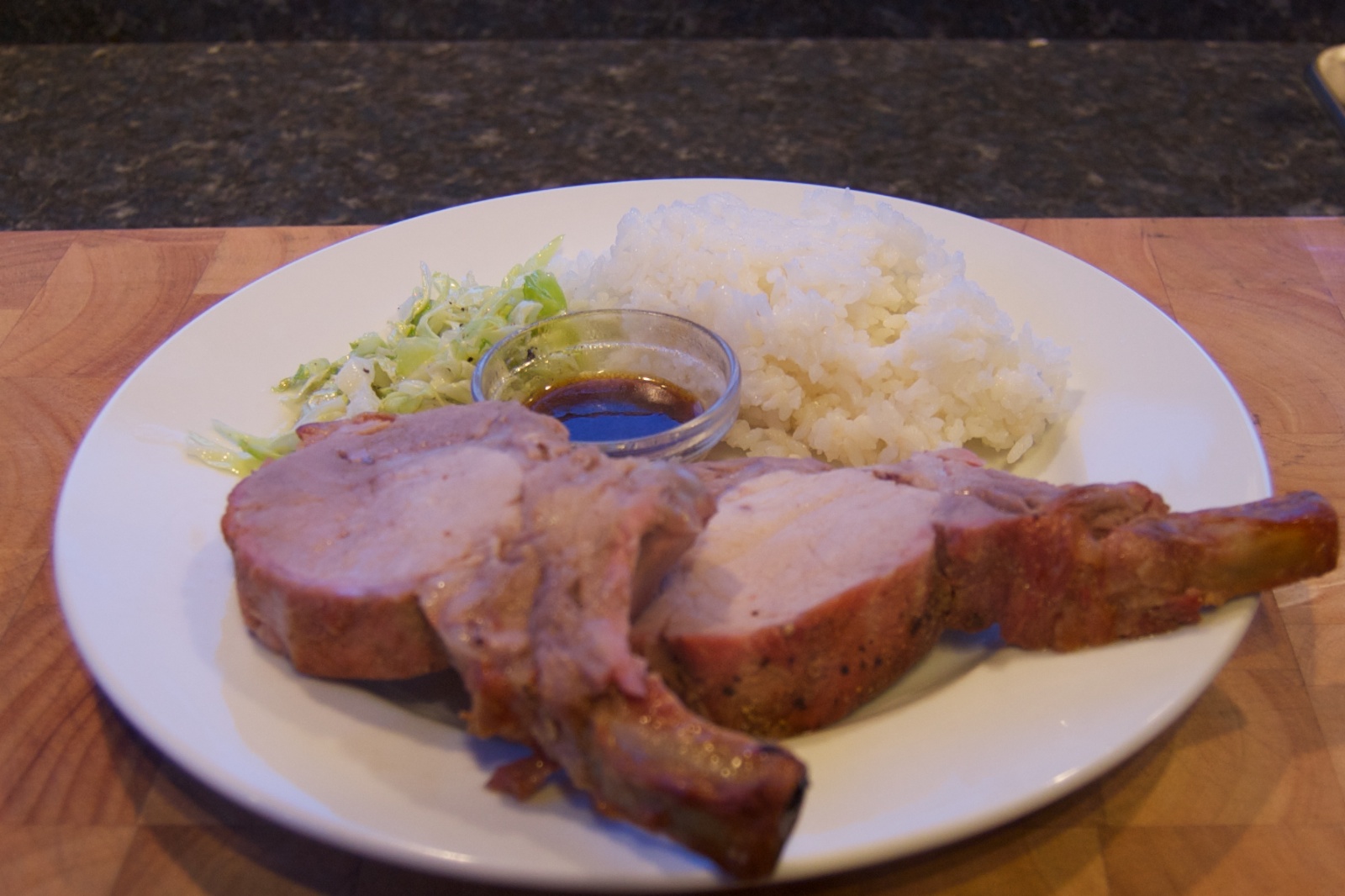 Weight at beginning of the day: 115.4 lbs.
Weight at the beginning of the next day:114.8 lbs.