What I ate: December 9, 2011
Breakfast: Sausage, egg and cheese English muffin. With homemade sausage , an organic egg, Cabot cheddar cheese on a Barowski's wheat English muffin. And a mimosa.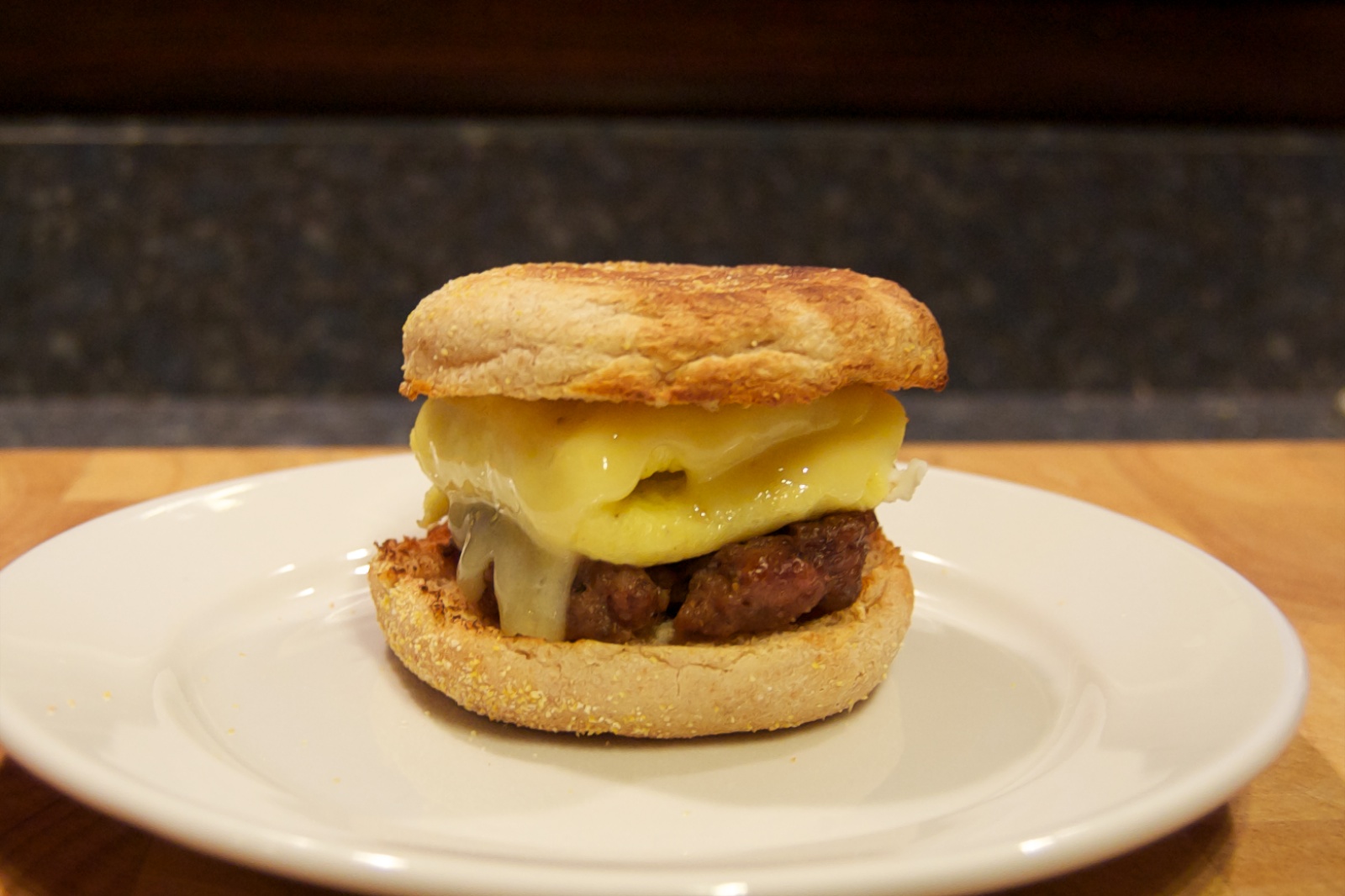 Snack: 1.0 oz. Sriracha Chex Mix . And a Spicy V-8. Lunch: Pork with broccoli and scallion stir-fry .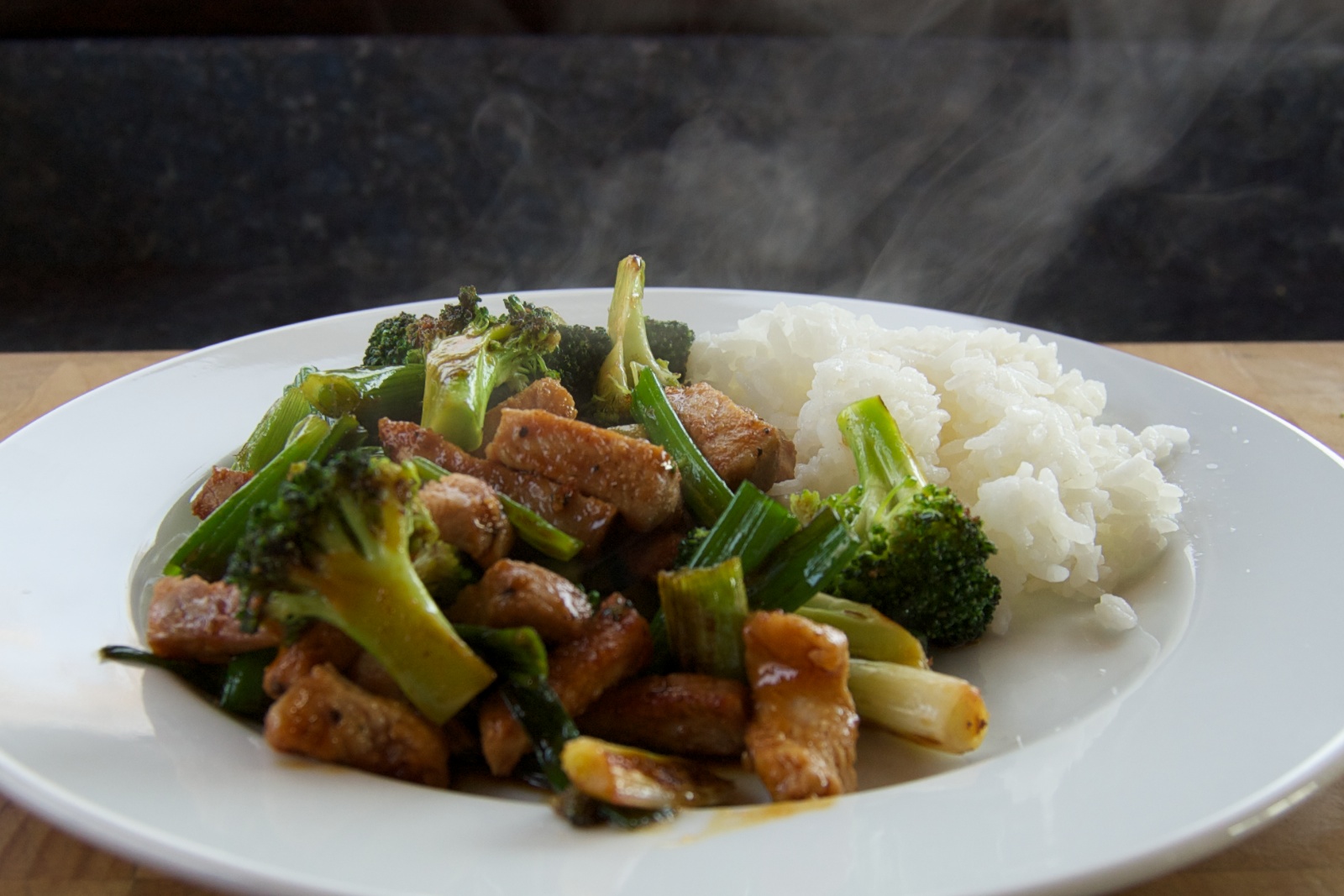 Snack: 3 Kashi roasted garlic crackers with Cabot hot habanero cheddar. And a little Anni Risesling.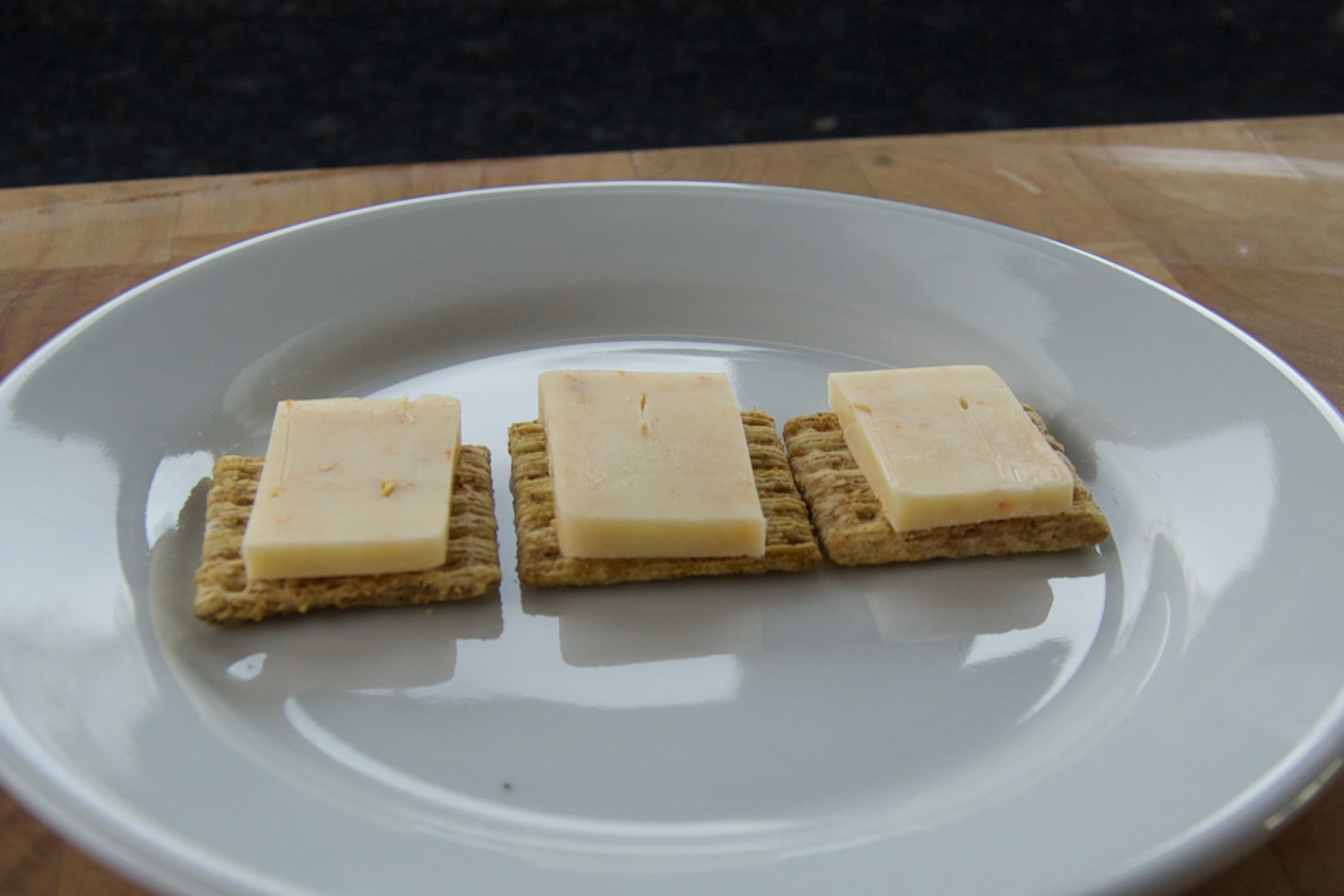 Dinner: Fish and chips . I've been cutting the haddock into "fish stick" form because it's a lot easier to dip in the homemade tartar sauce. And the potatoes are seasoned Cascadian organic French fries. With a Saranac lager, or at least the 9 oz. that wasn't part of the beer batter.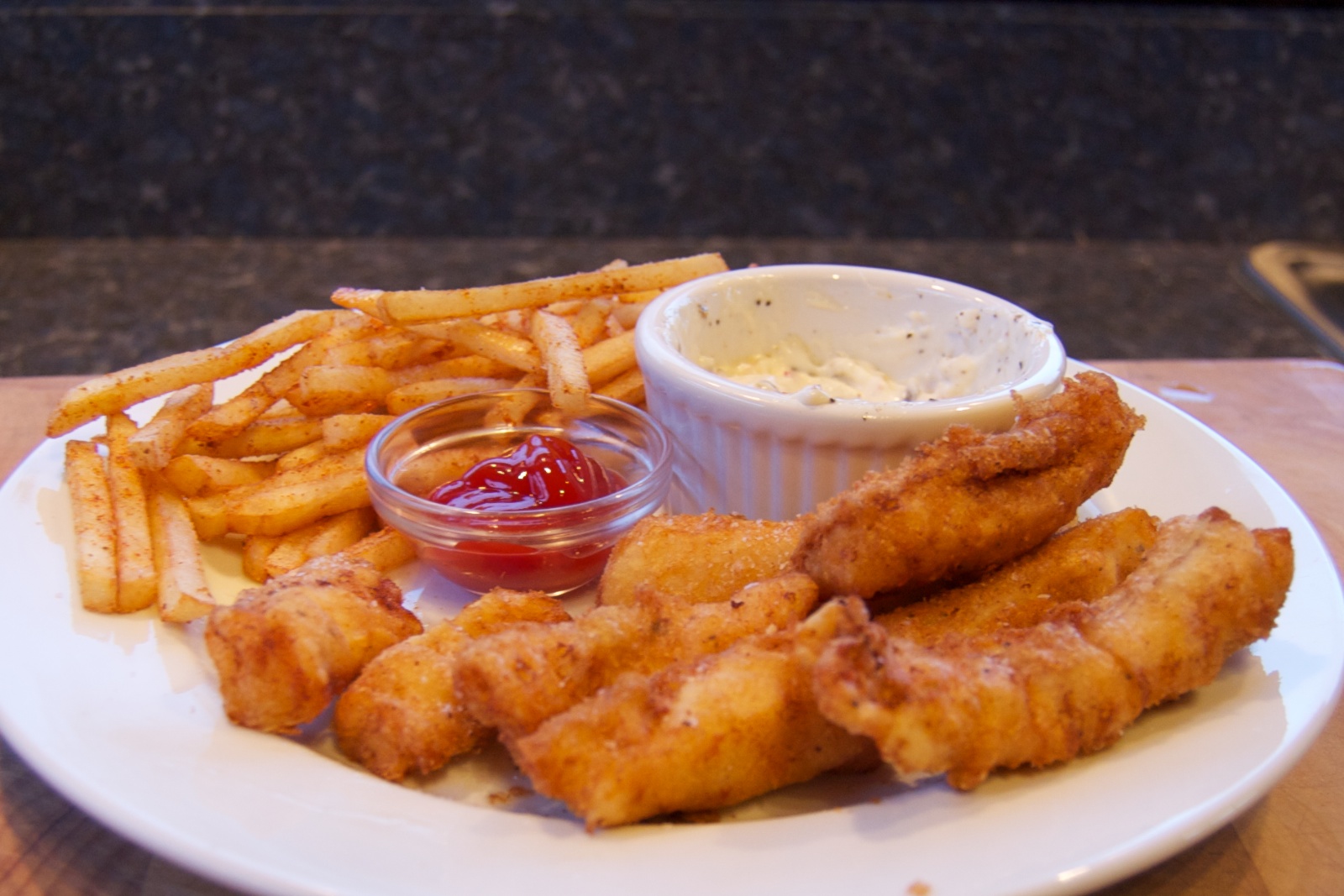 And 2 glasses of Chianti.
Weight at beginning of the day: 114.8 lbs.
Weight at the beginning of the next day: 113.8 lbs.