What I ate: February 1, 2012
Breakfast: Chorizo breakfast burrito .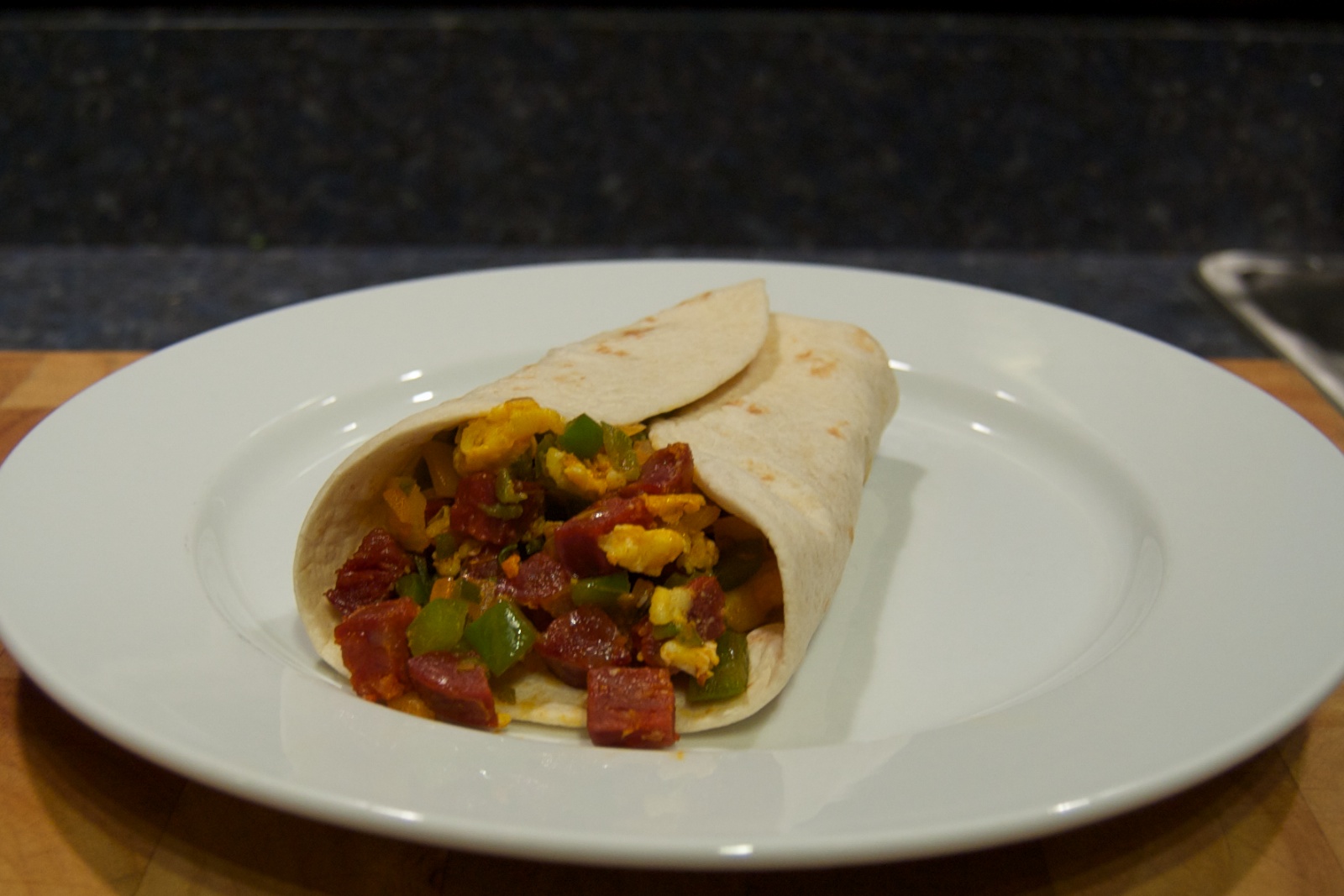 Lunch: Roast beef sandwich . With 3.2 oz. homemade eye round roast beef on one slice of Barowski's wheat bread with mayonnaise, horseradish and lettuce.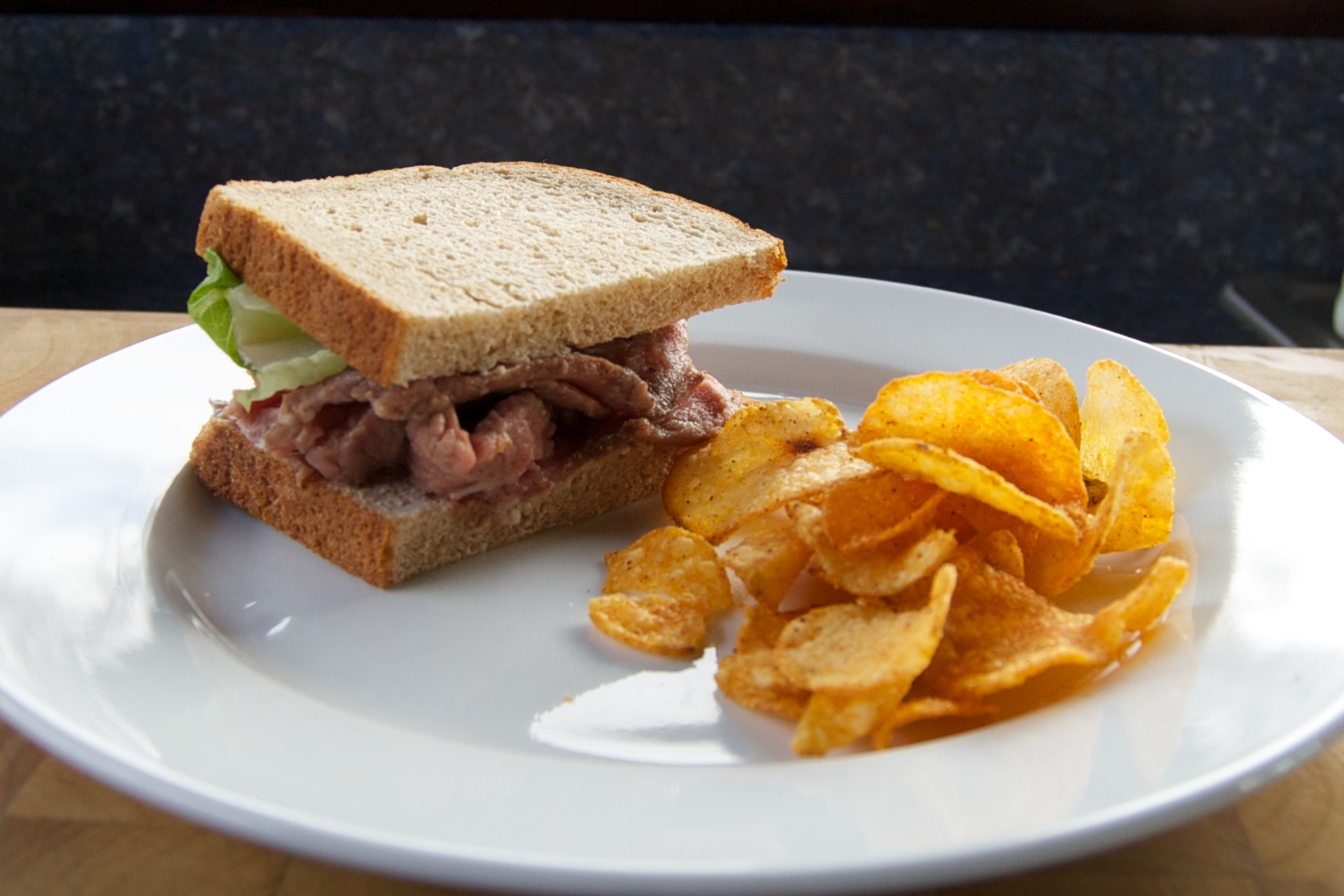 Snack: 3 Kashi roasted garlic crackers with Cabot habanero cheddar. And a half glass of Project Paso New Zealand sauvignon blanc.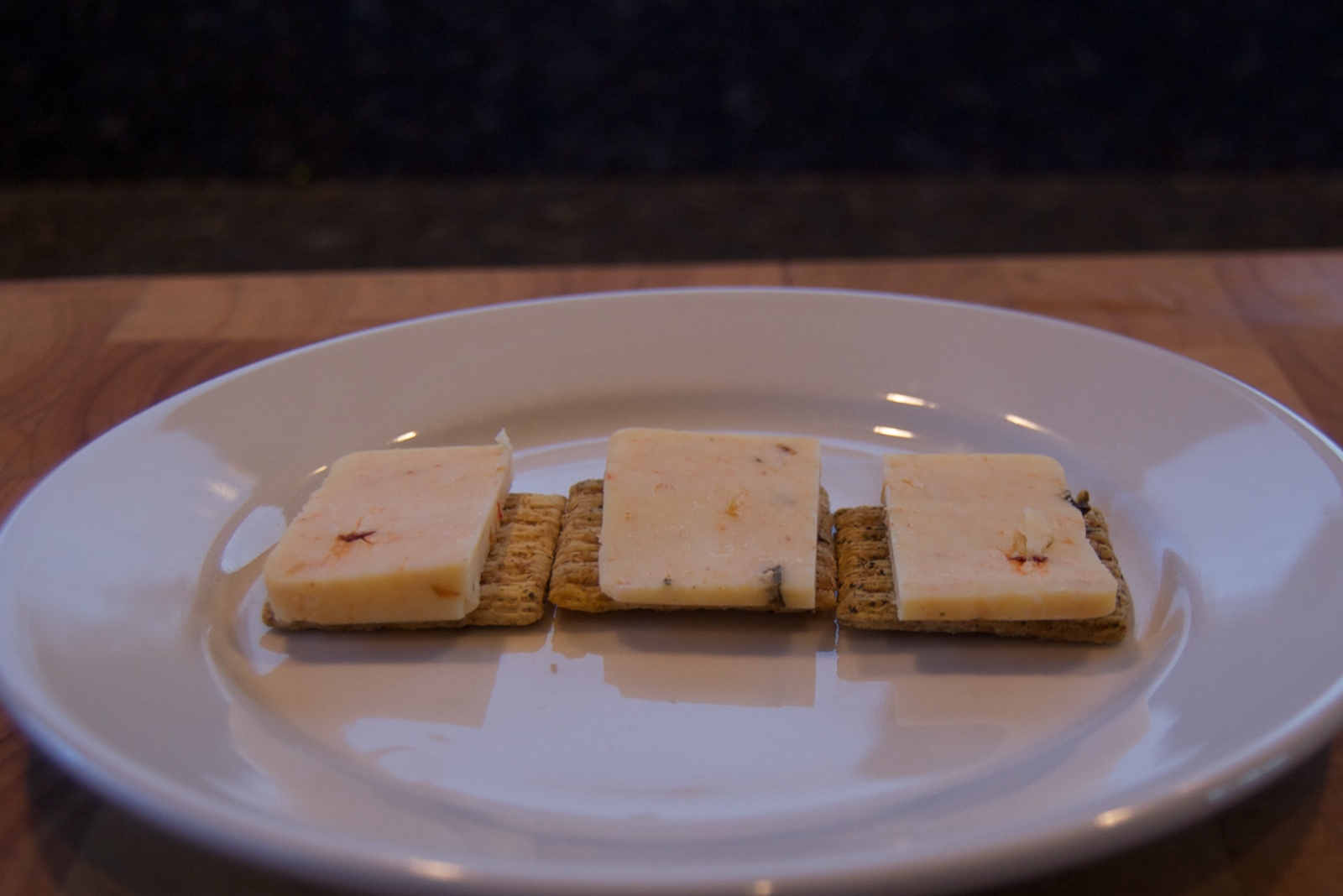 Dinner: 5.0 oz. Roasted pork , sautéed cabbage with garlic and rice.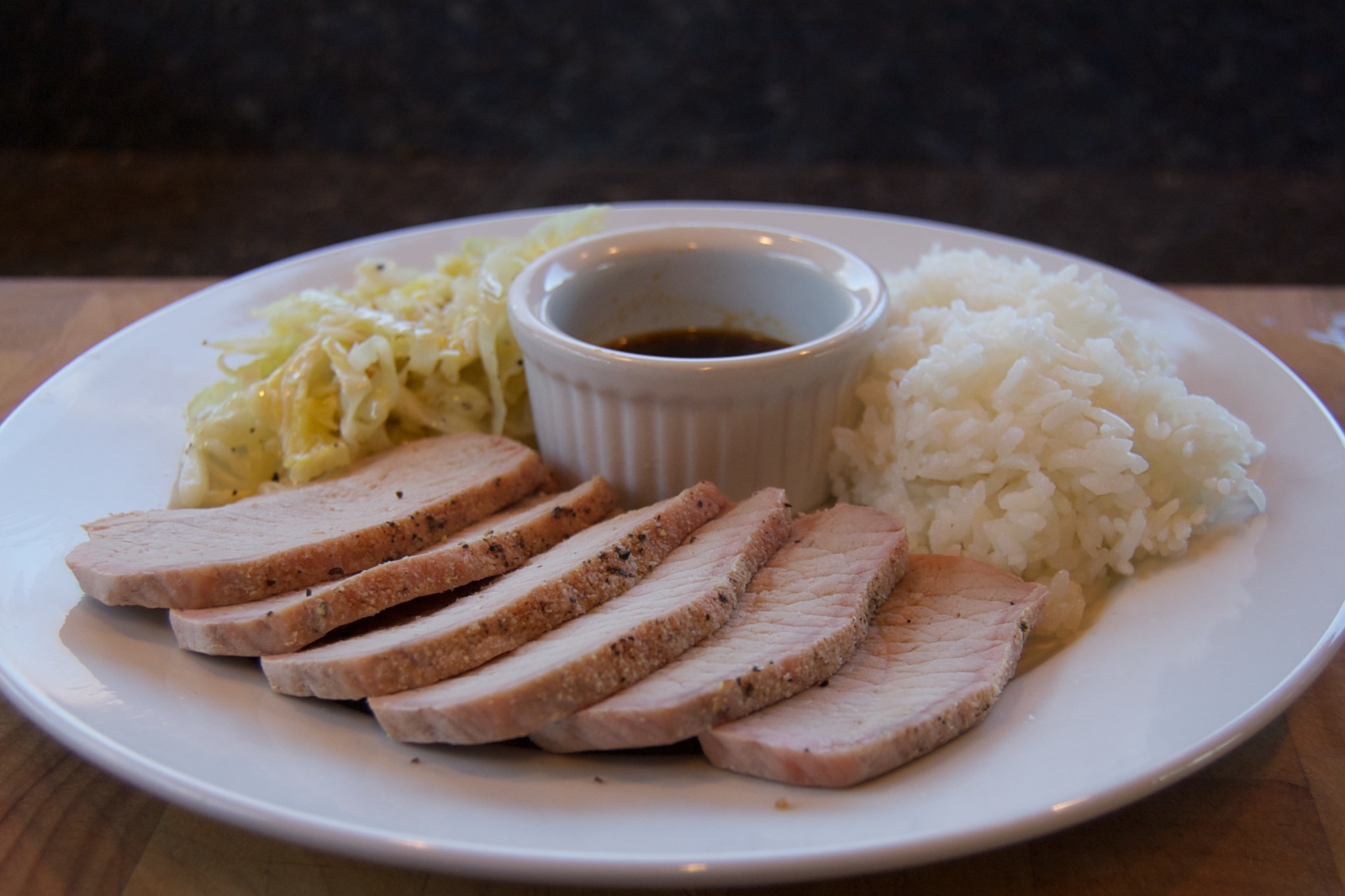 And 2 glasses of Gianni Russo Montepulciano d'Aburzzo (Italian red wine. Not the best pairing for this meal, but it was open.
Dessert: 3 strips of Green & Black's hazelnut currant dark chocolate bar.
Weight at beginning of the day: 116.2 lbs.
Weight at the beginning of the next day: 115.8 lbs.