What I ate: February 8, 2012
Breakfast: Chorizo breakfast burrito and a glass of orange juice.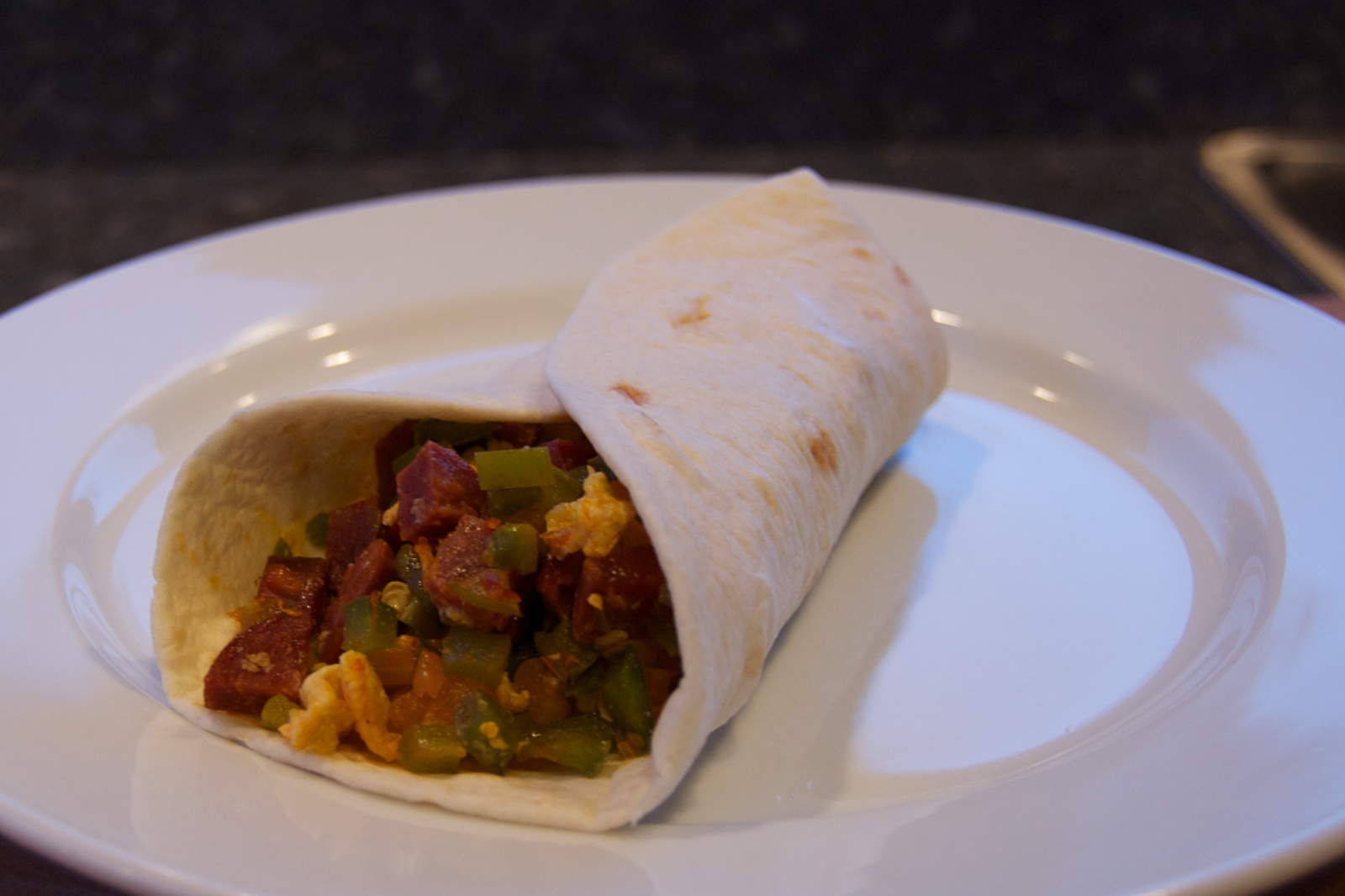 Snack: 1.0 oz. Sriracha Chex Mix and a Spicy V-8.
Lunch: BLT on one slice of Barowski's wheat bread, cut in half.
Snack: 0.7 oz. peanuts.
Dinner: 2.0 oz. spaghetti with homemade marinara sauce and one extra spicy Italian sausage. With one slice of wheat Italian bread. And 2 glasses of Terrazas de los Andes Altos del Plata Malbec.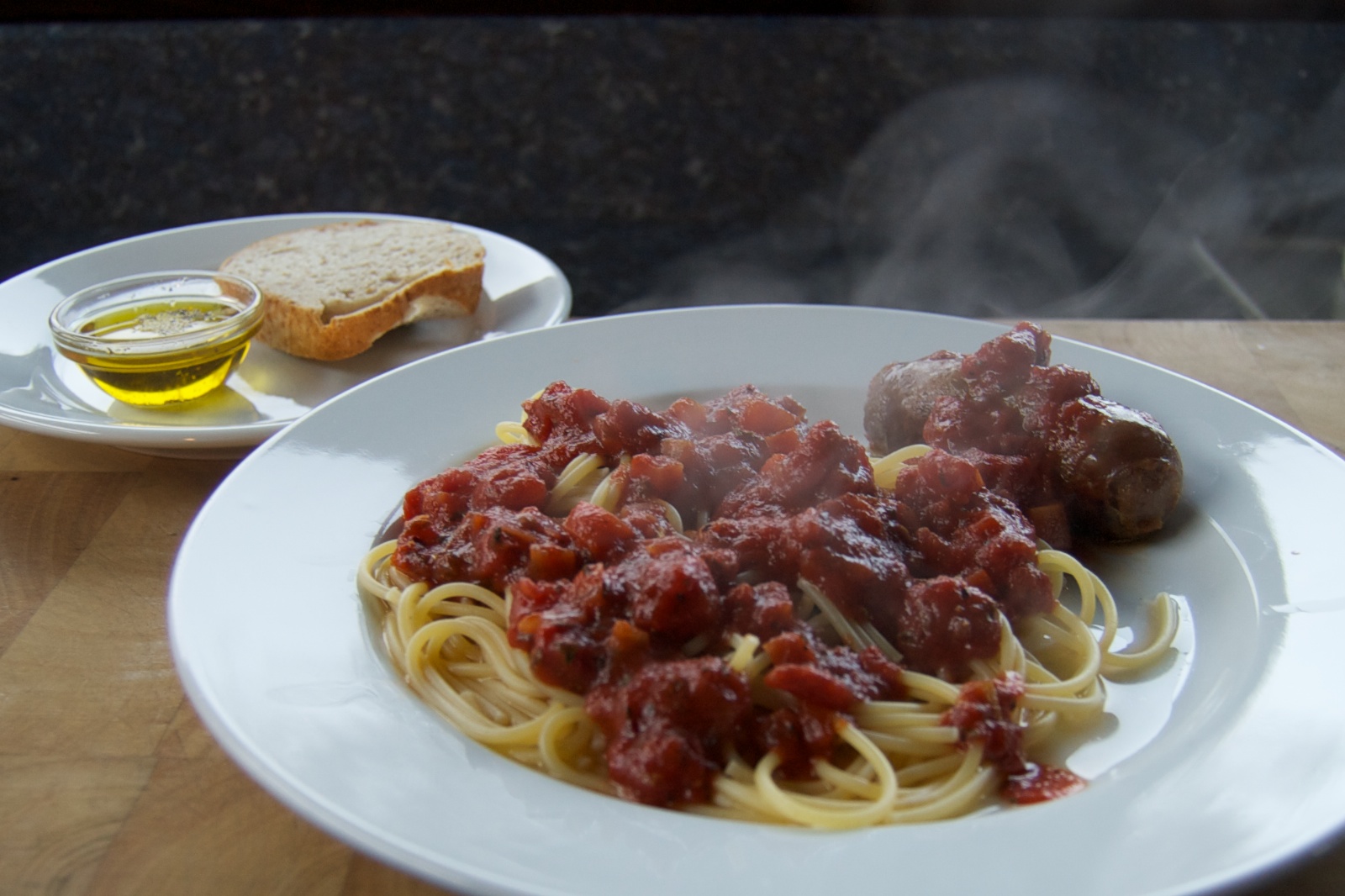 Dessert: 2 strips of Green & Black's hazelnut currant dark chocolate bar.
Weight at beginning of the day: 118.4 lbs.
Weight at the beginning of the next day: 118.4 lbs.