What I ate: March 19, 2012
Breakfast: Chorizo breakfast burrito .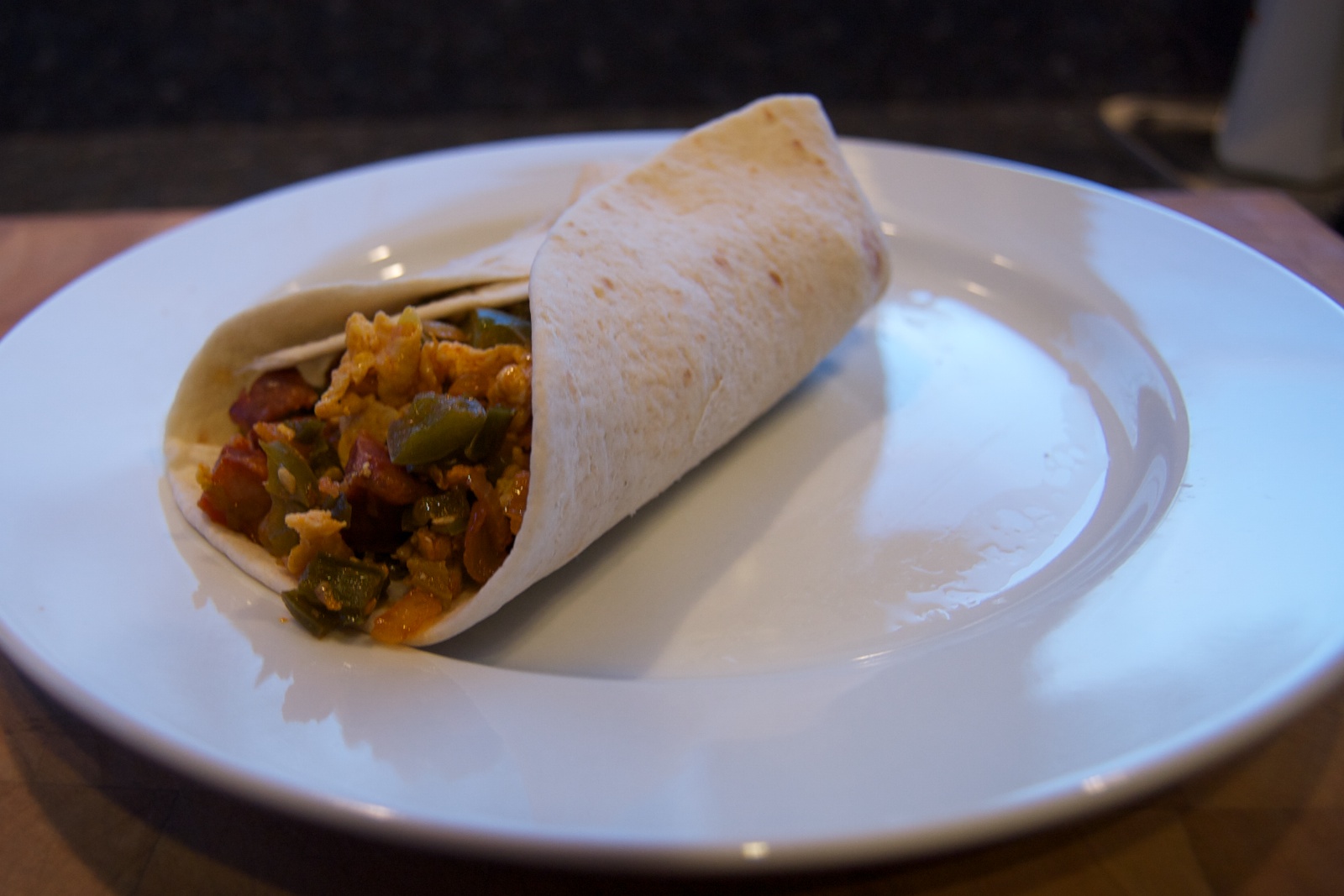 Snack: 1.0 oz. Sriracha Chex Mix . And a Spicy V-8.
Lunch: Spicy beef with snow peas .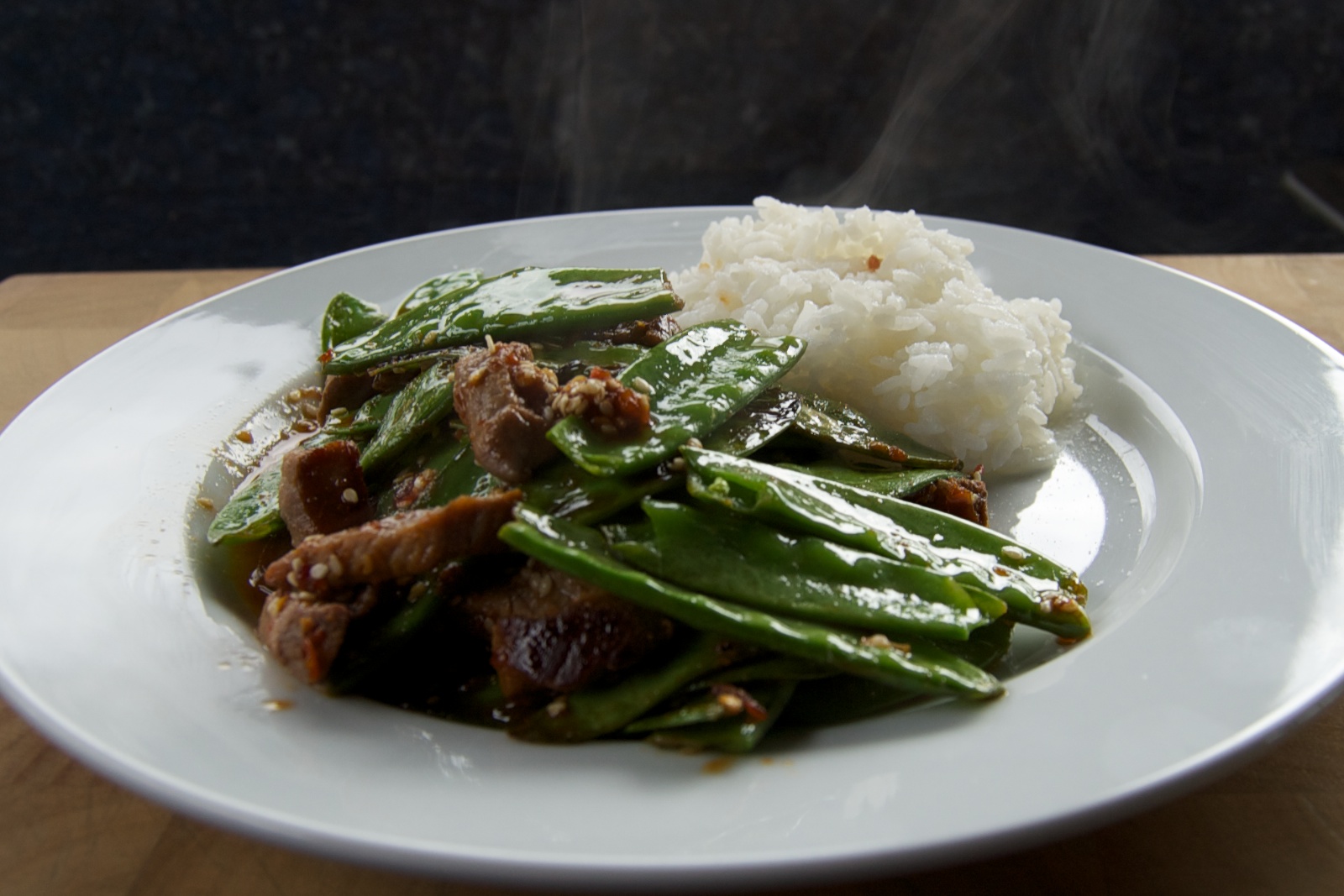 Snack: 0.7 peanuts.
Dinner: Homemade sausage and green pepper pizza. The pizza dough, pizza sauce and pre-cooked Italian sauce were all frozen and I just defrosted them. And I had one more 1/6 of the pizza.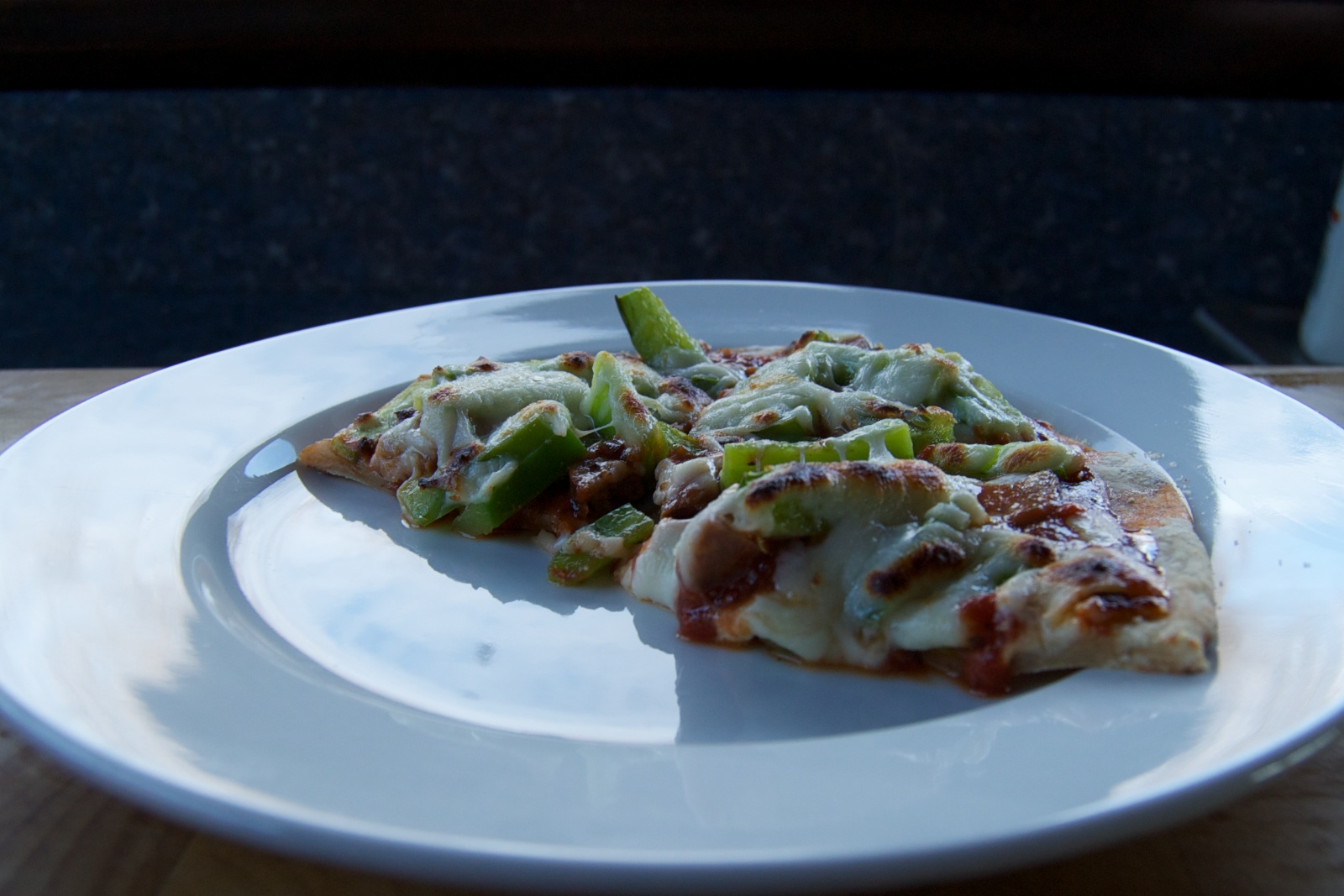 And 2 glasses of The Seeker malbec.
Weight at beginning of the day: 121.6 lbs. Weight at the beginning of the next day: 121.2 lbs.