What I ate: March 22, 2012
Breakfast: Sausage, egg and cheese English muffin . With homemade spicy pork breakfast sausage on a Barowski's wheat English muffin.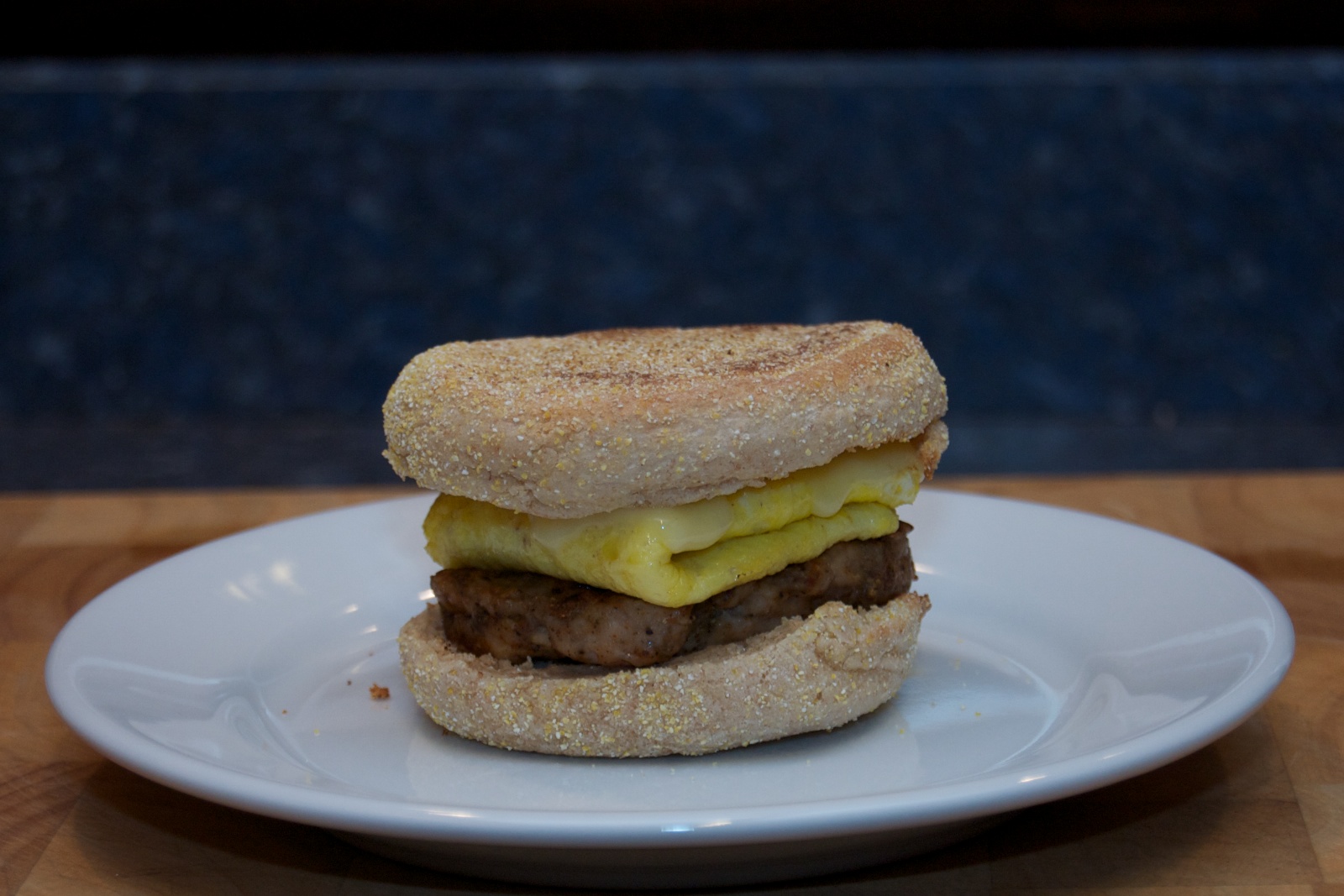 Lunch: Japanese-style " crushed hamburger ." There's 5.0 oz. (cooked weight) serving of the beef on the plate. It probably should be a little smaller, 4.0 to 4.5 oz.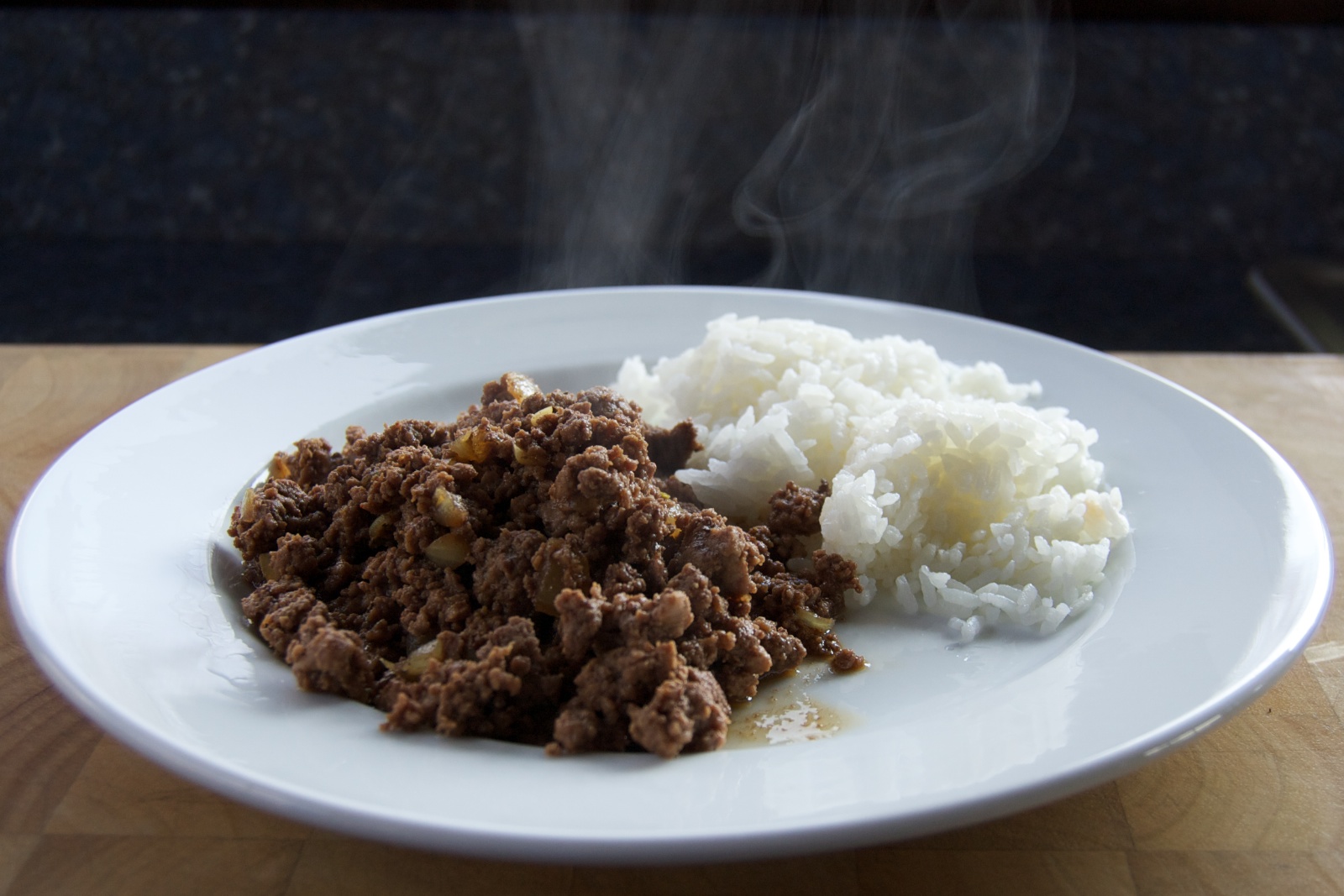 I made a new batch using 16 oz. of homemade ground beef (previously frozen). That was enough to also make two 4.4 oz. servings, vacuum sealed and frozen.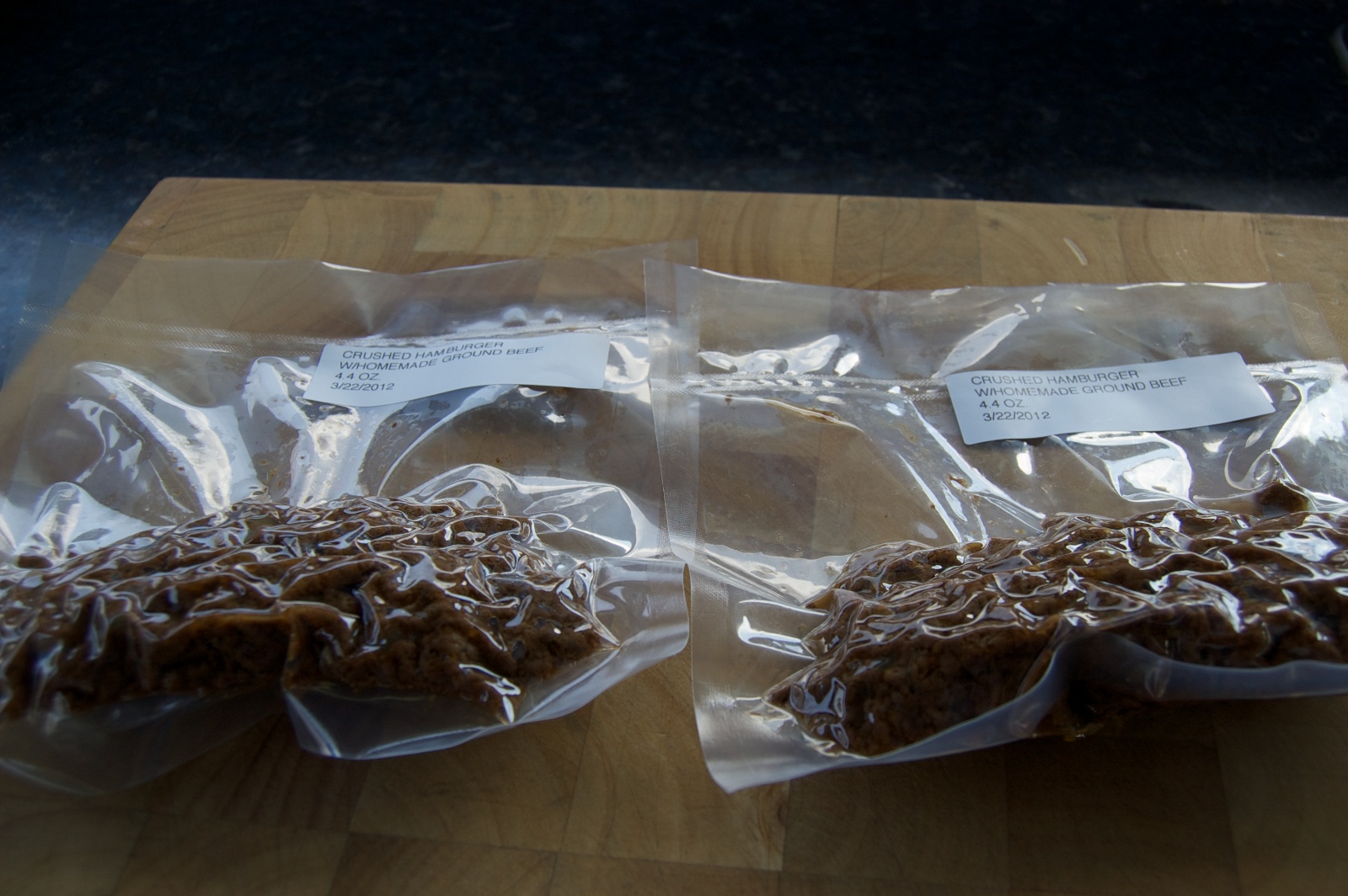 A Saranac Pale Ale.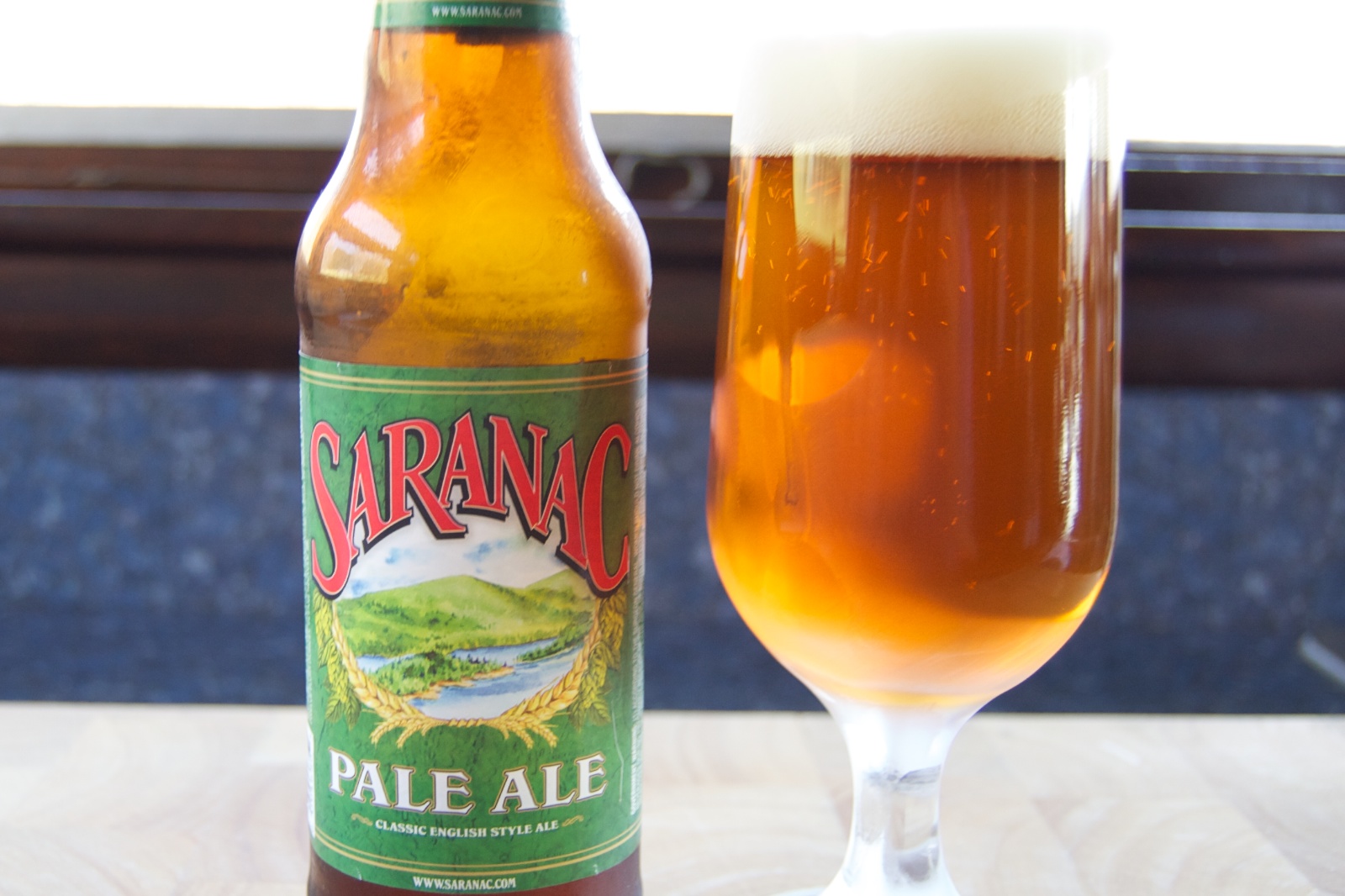 Dinner: Asparagus and prosciutto pasta .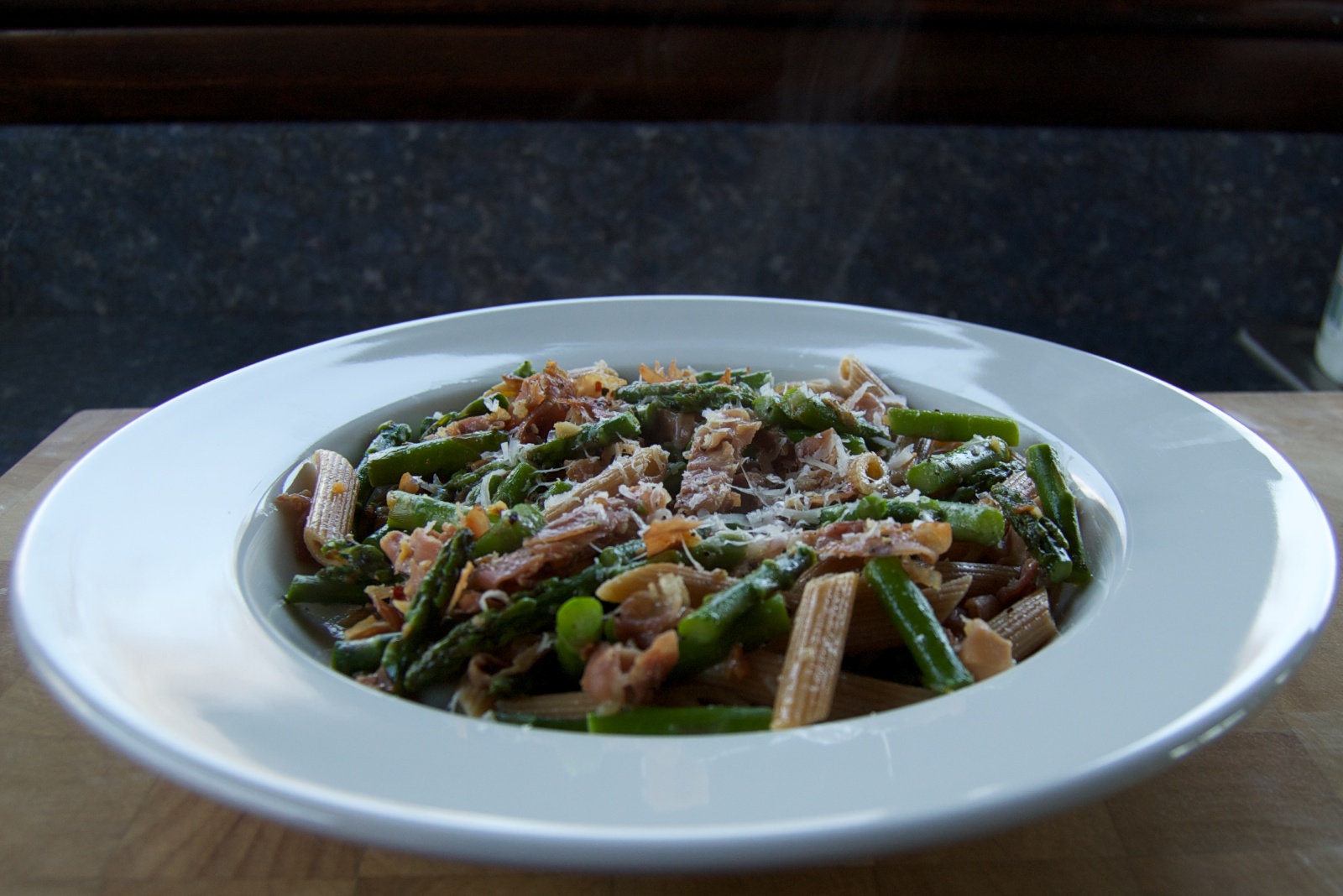 And 2 glasses of Aguaribay Malbec.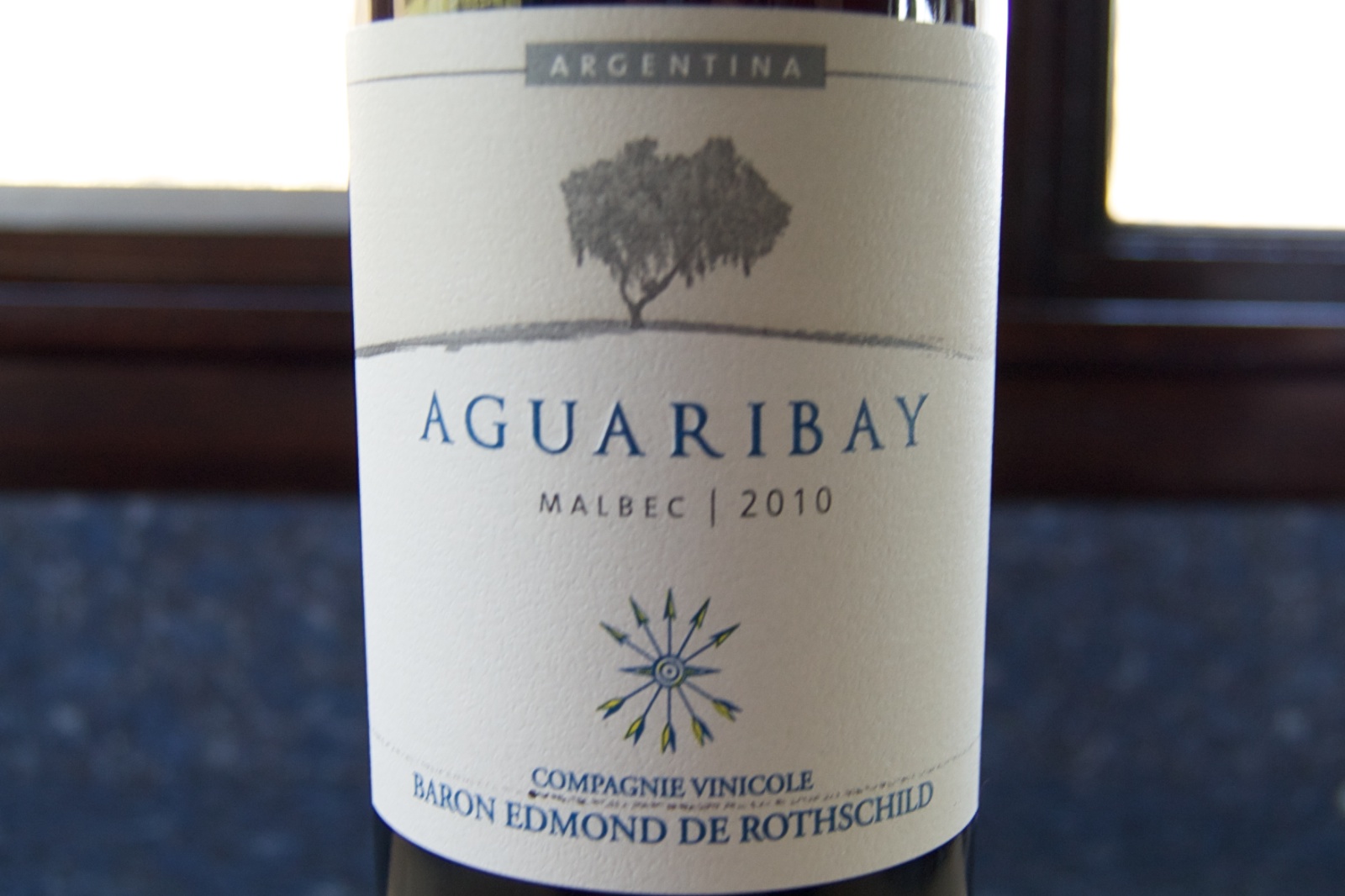 Dessert: 2 strips of Green & Black's hazelnut currant dark chocolate bar.
Weight at beginning of the day: 121.8 lbs. Weight at the beginning of the next day: 120.2 lbs.