What I ate: March 27, 2012
Breakfast: Blueberry muffin and bacon . And a glass of orange juice.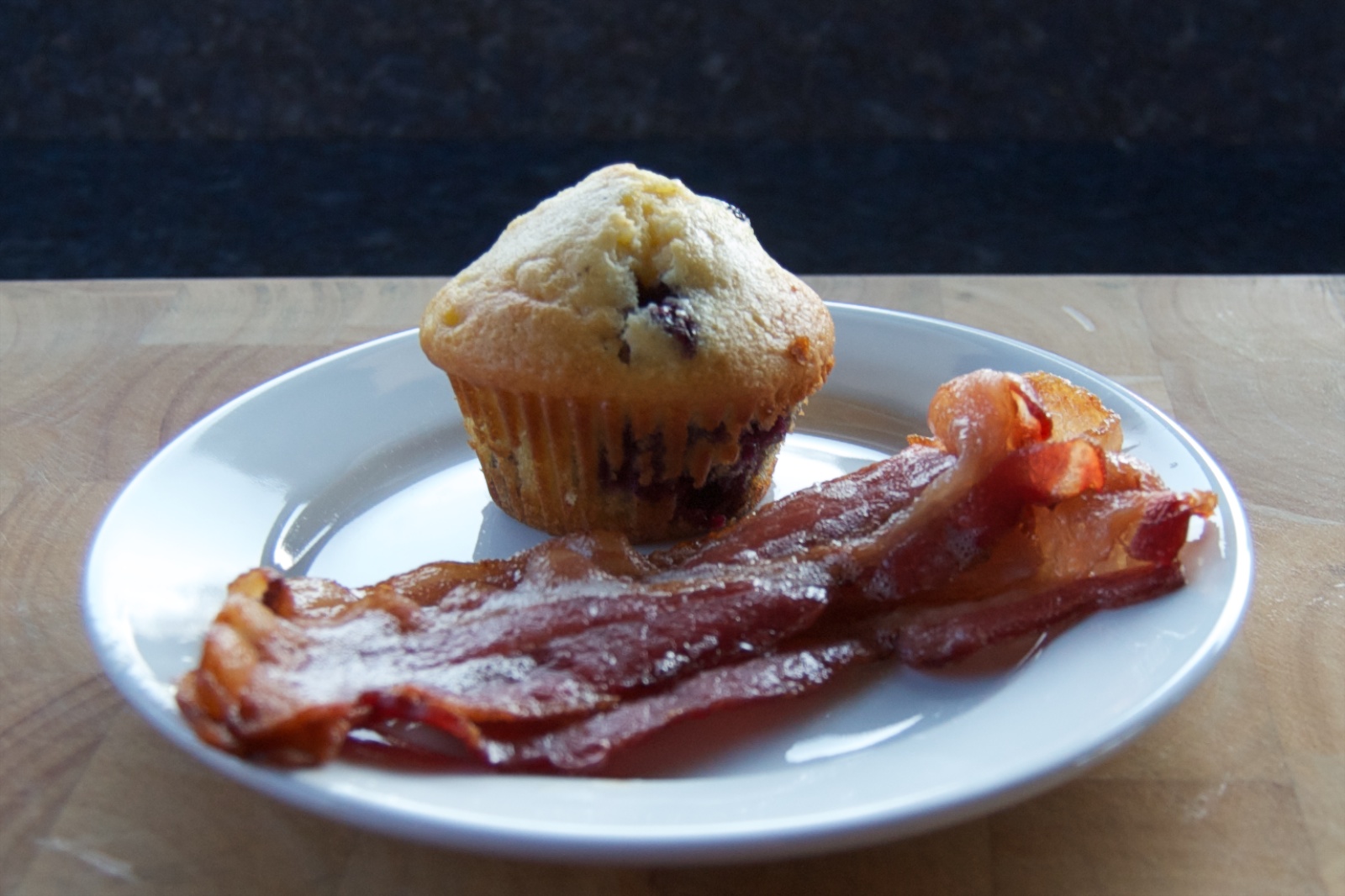 Snack: 1.0 oz. Sriracha Chex Mix . And a Spicy V-8.
Lunch: Sausage and green pepper stir-fry .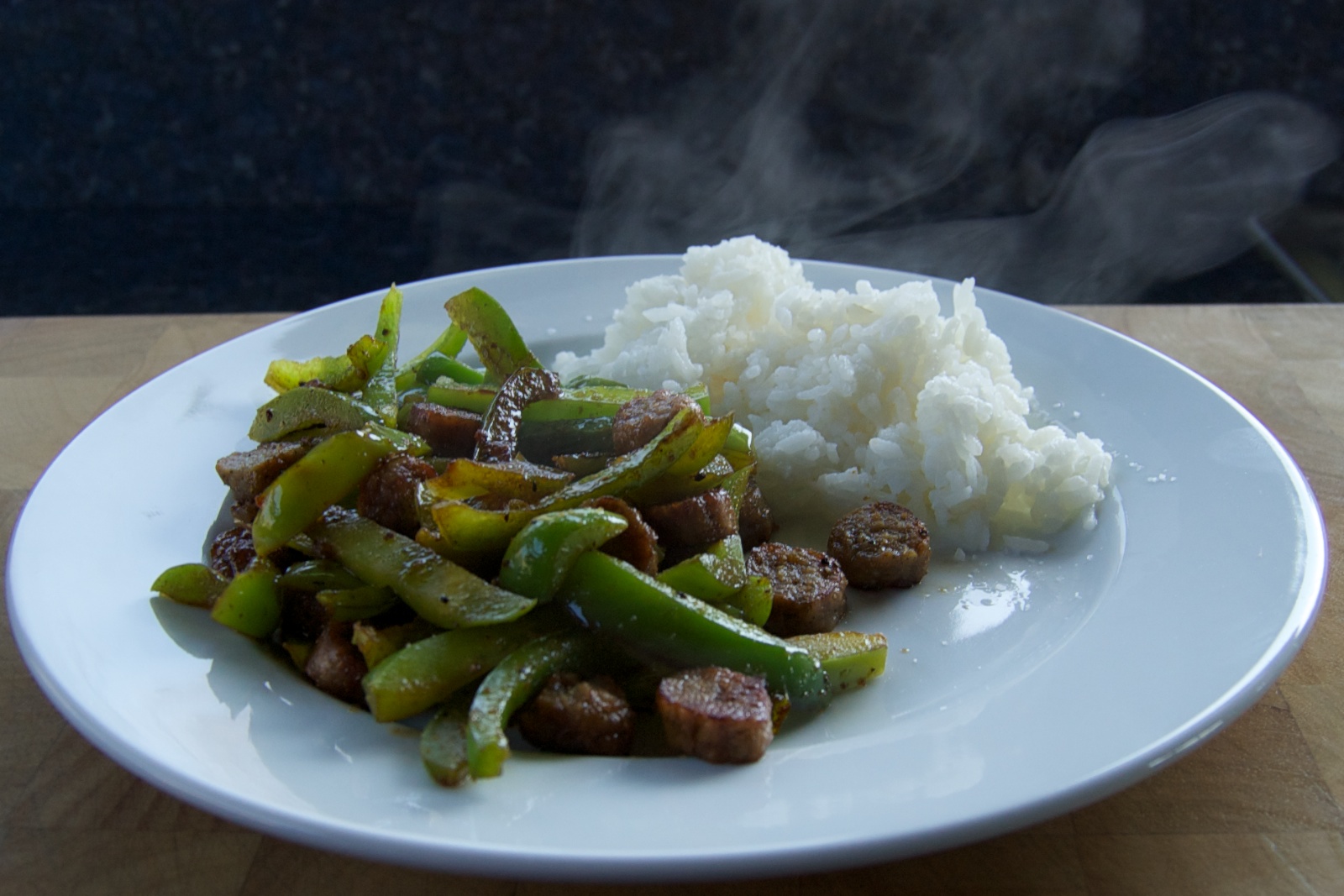 Snack: A Saranac Black Forest black beer and 0.7 oz. peanuts.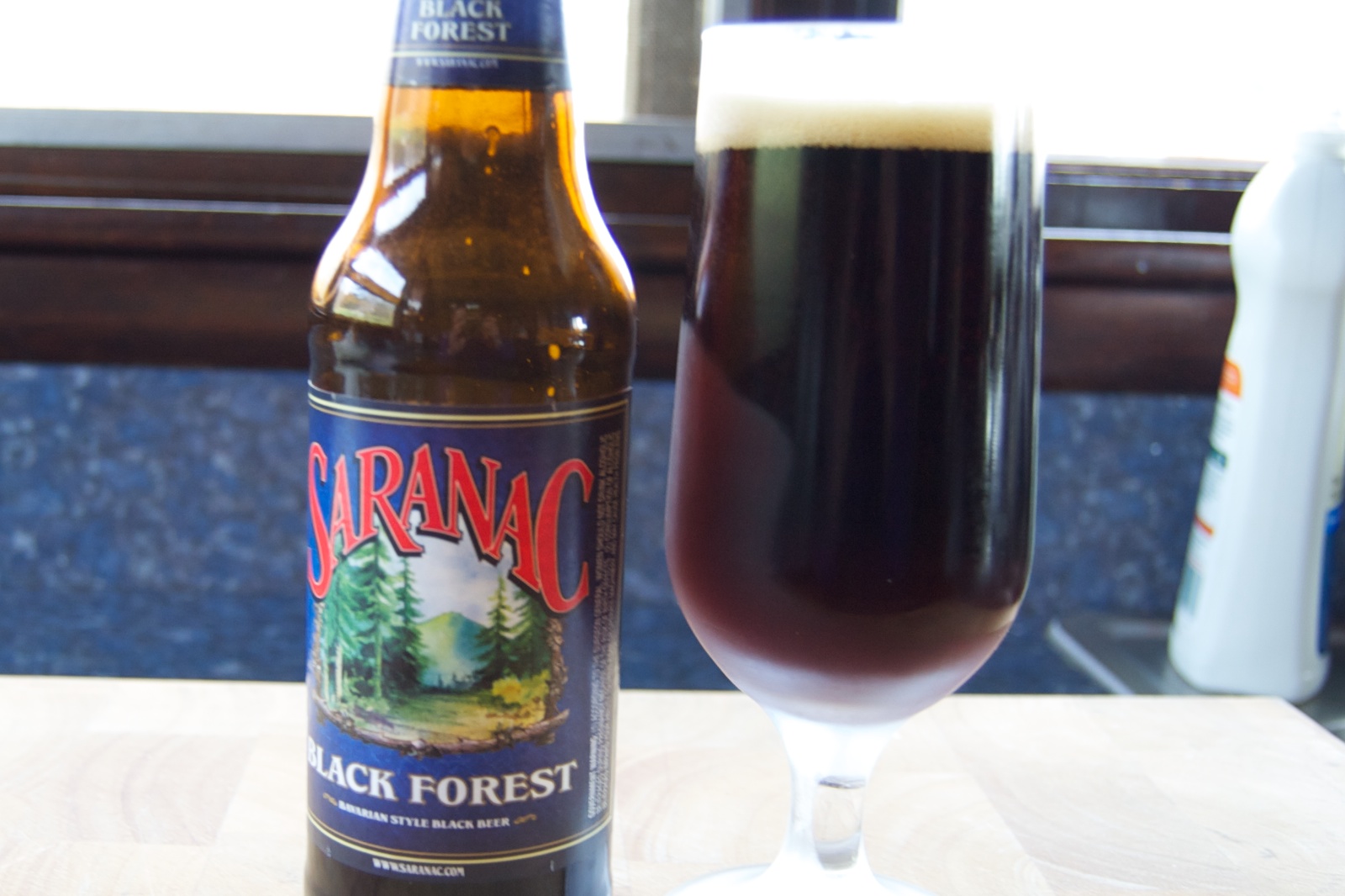 Dinner: Chicken Parmesan with spaghetti and homemade red wine tomato sauce . With 2 glasses of Sensual Malbec.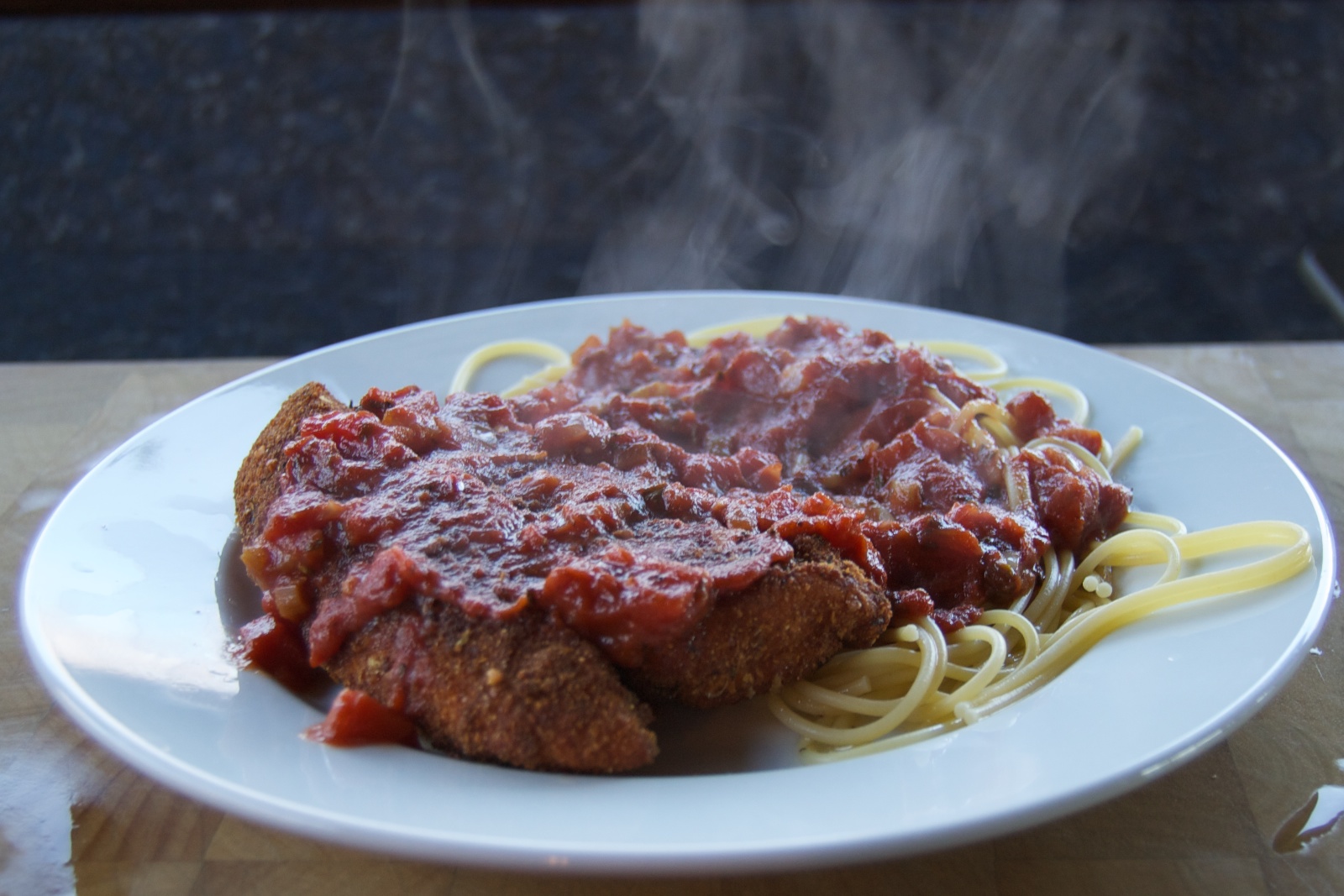 Dessert: 2 strips of Green & Black's Maya Gold (orange and spice) dark chocolate bar.
Weight at beginning of the day: 119.6 lbs. Weight at the beginning of the next day: 119.8 lbs.