What I ate: August 17, 2012
Breakfast: Chorizo breakfast burrito with chorizo, onion, green pepper, jalapeño and egg. Reheat of the filling left over from Wednesday in a fresh flour tortilla.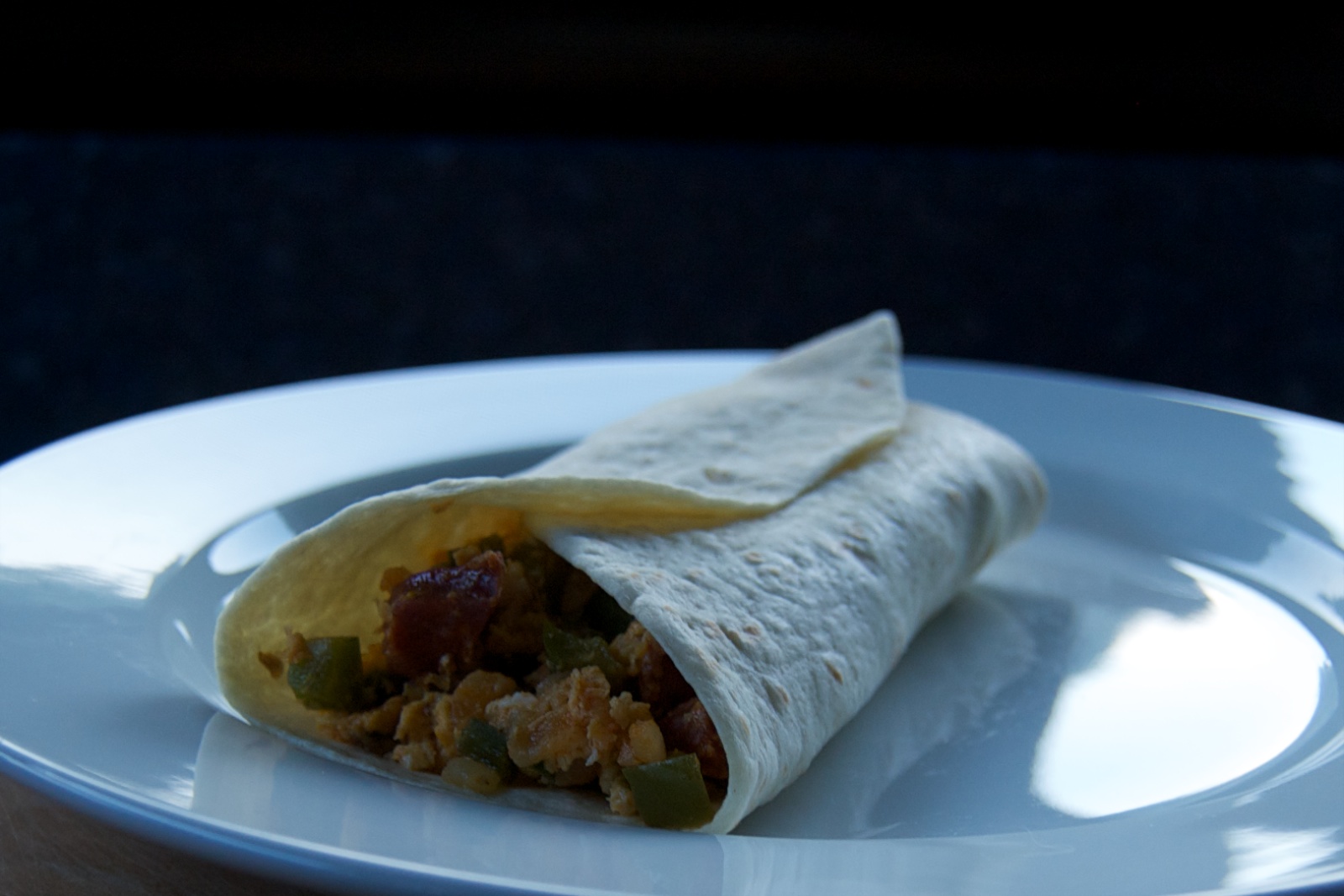 I roasted some beets (new post).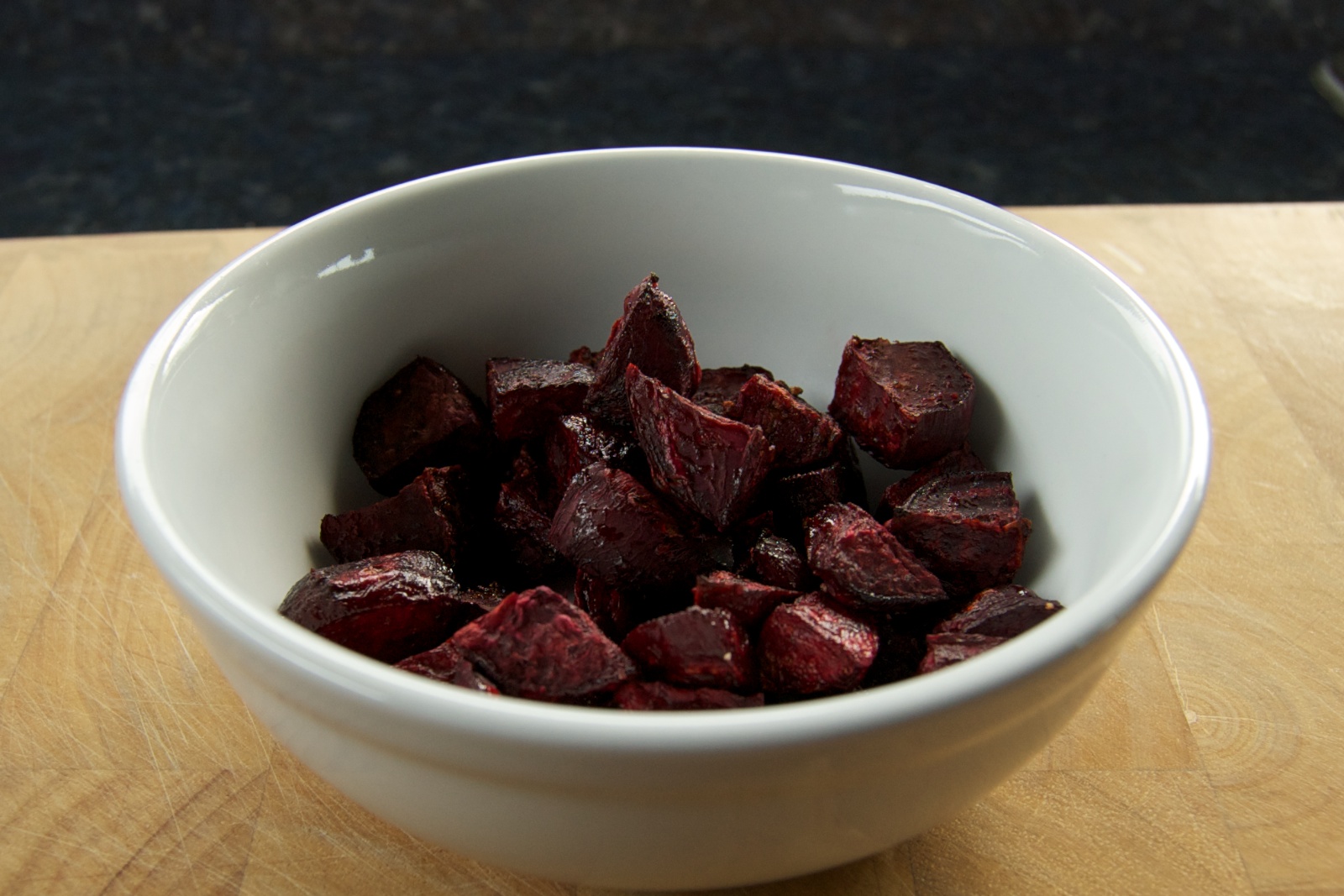 Lunch: I used some of the beets to make a roasted beet, feta and toasted walnut ravioli (new post). It was an experiment, and turned out to be quite tasty!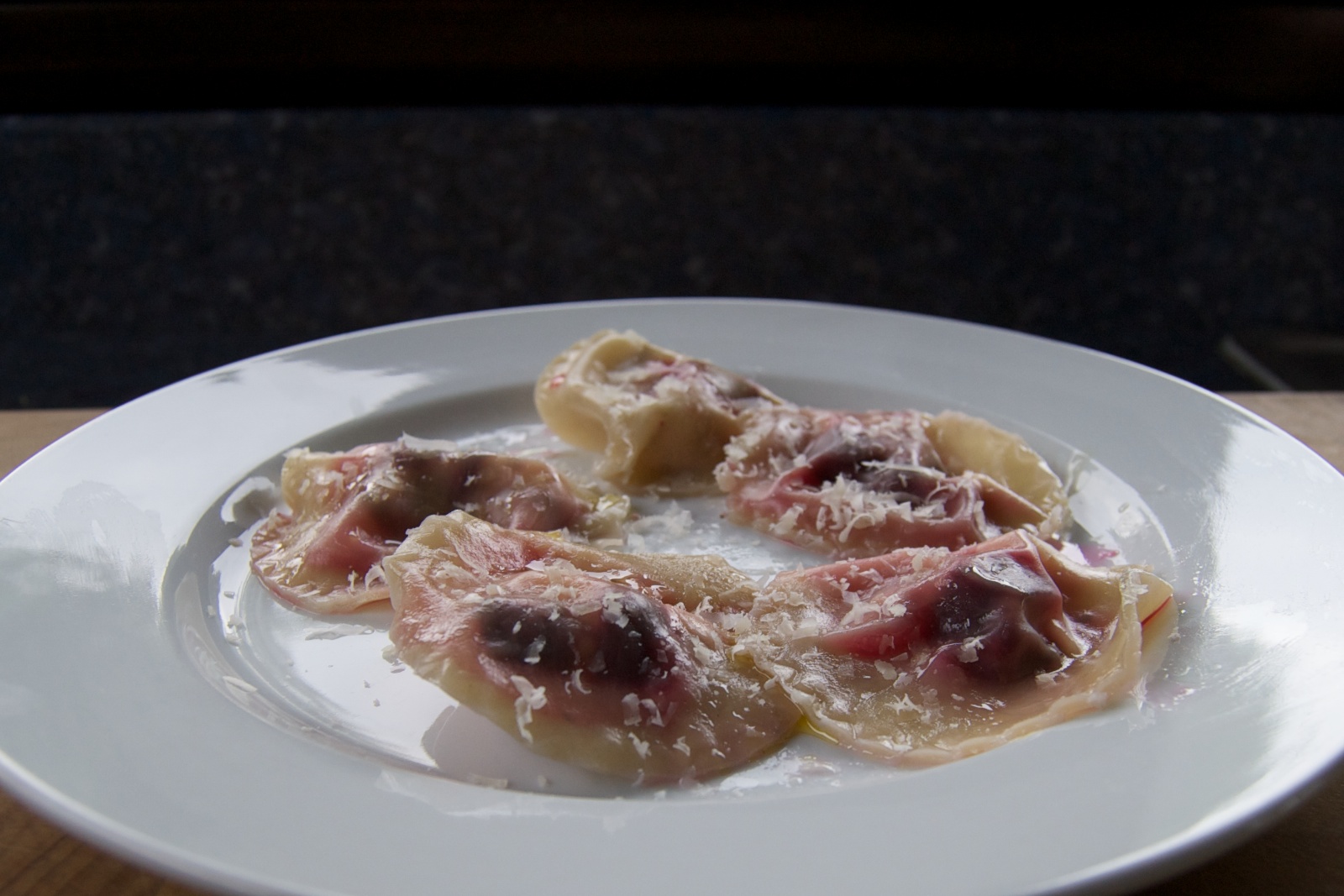 Snack: 4 Garden valley veggie Wheat Thins toasted crisps with Cabot extra sharp cheddar. And a half glass of Kono New Zealand sauvignon blanc.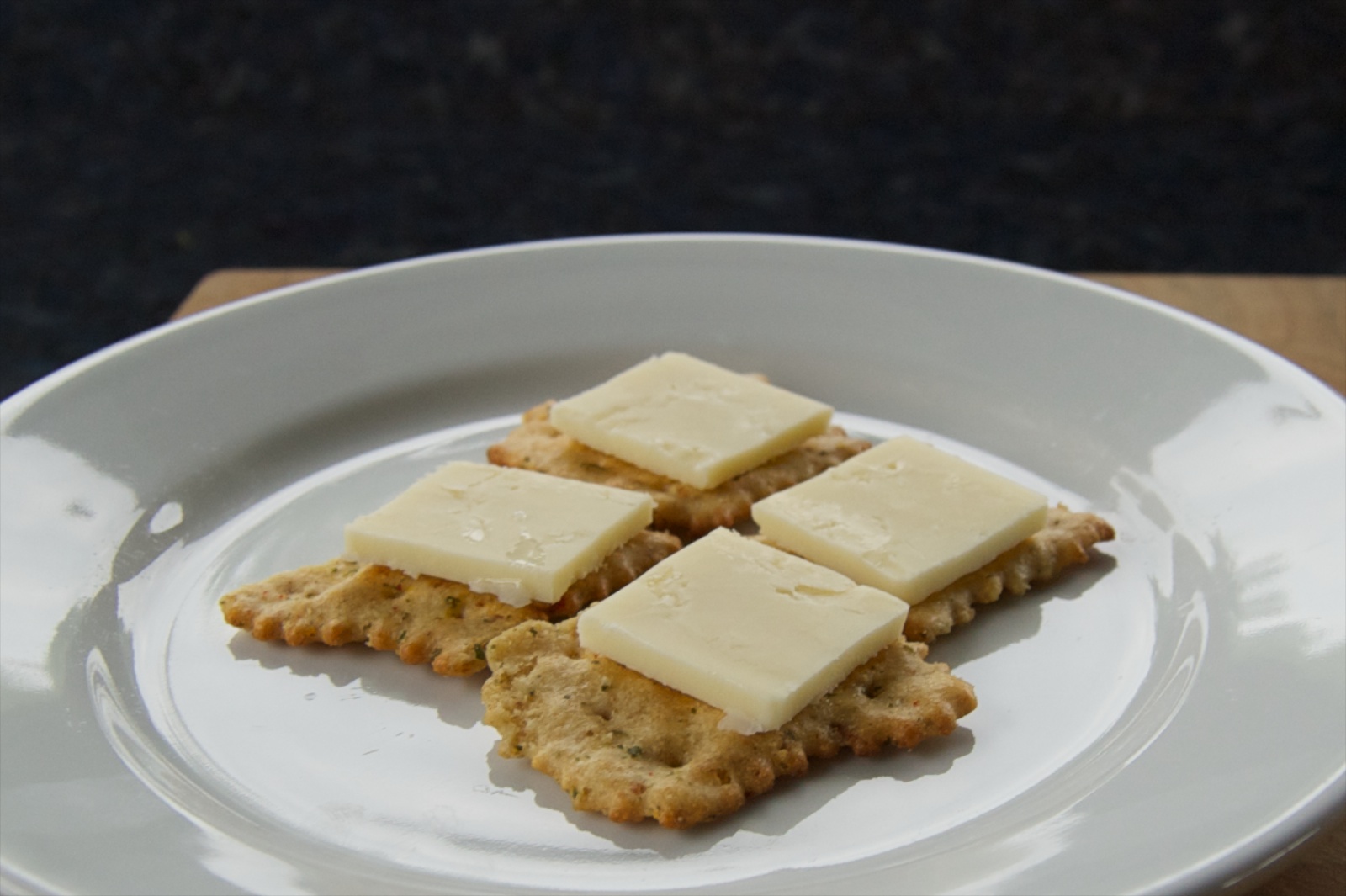 Dinner: Homemade pizza . With homemade tomato sauce, Salame Toscano, mushrooms and mozzarella cheese.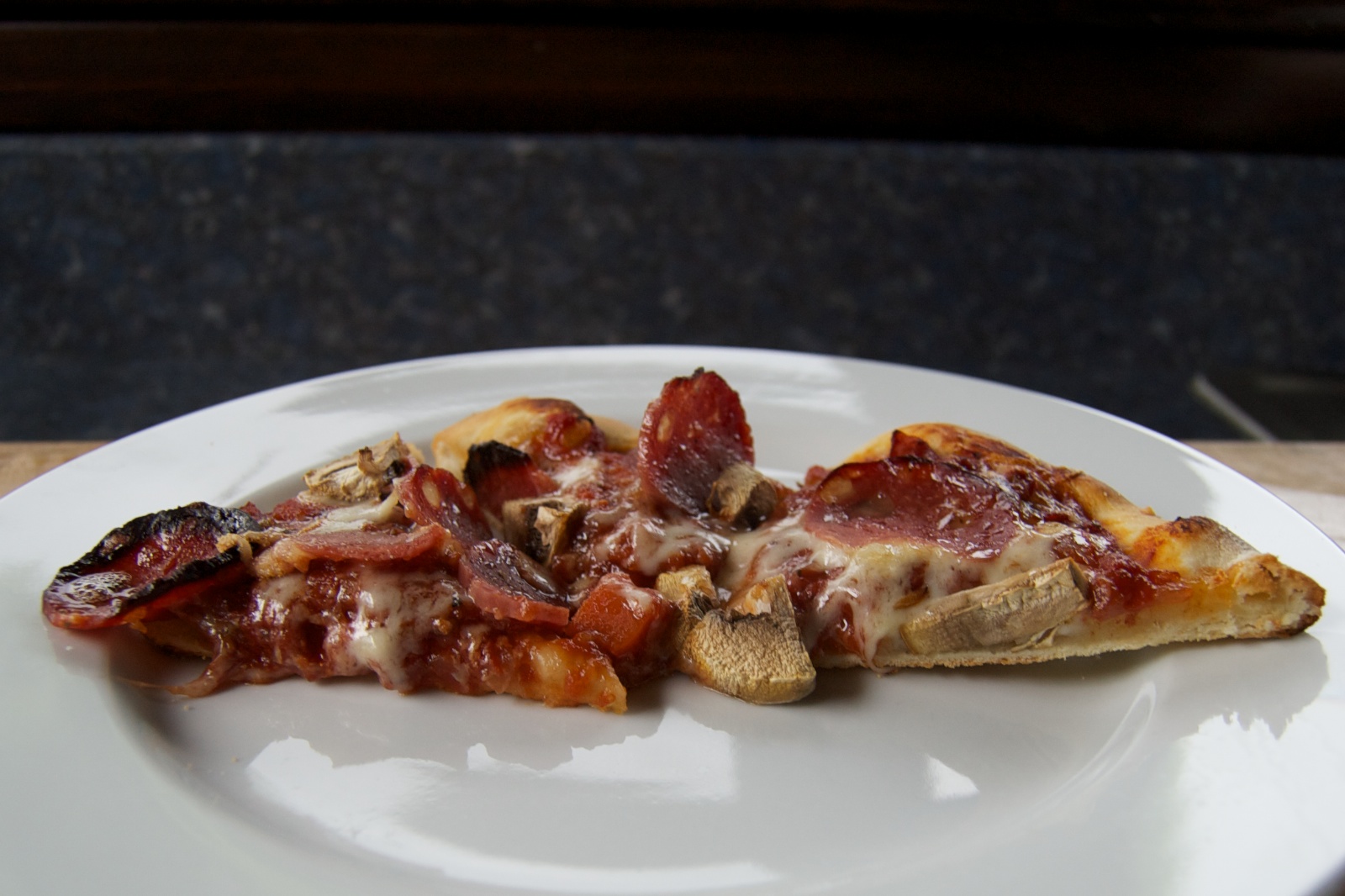 Here it is, uncooked, on the peel and ready to go into the oven.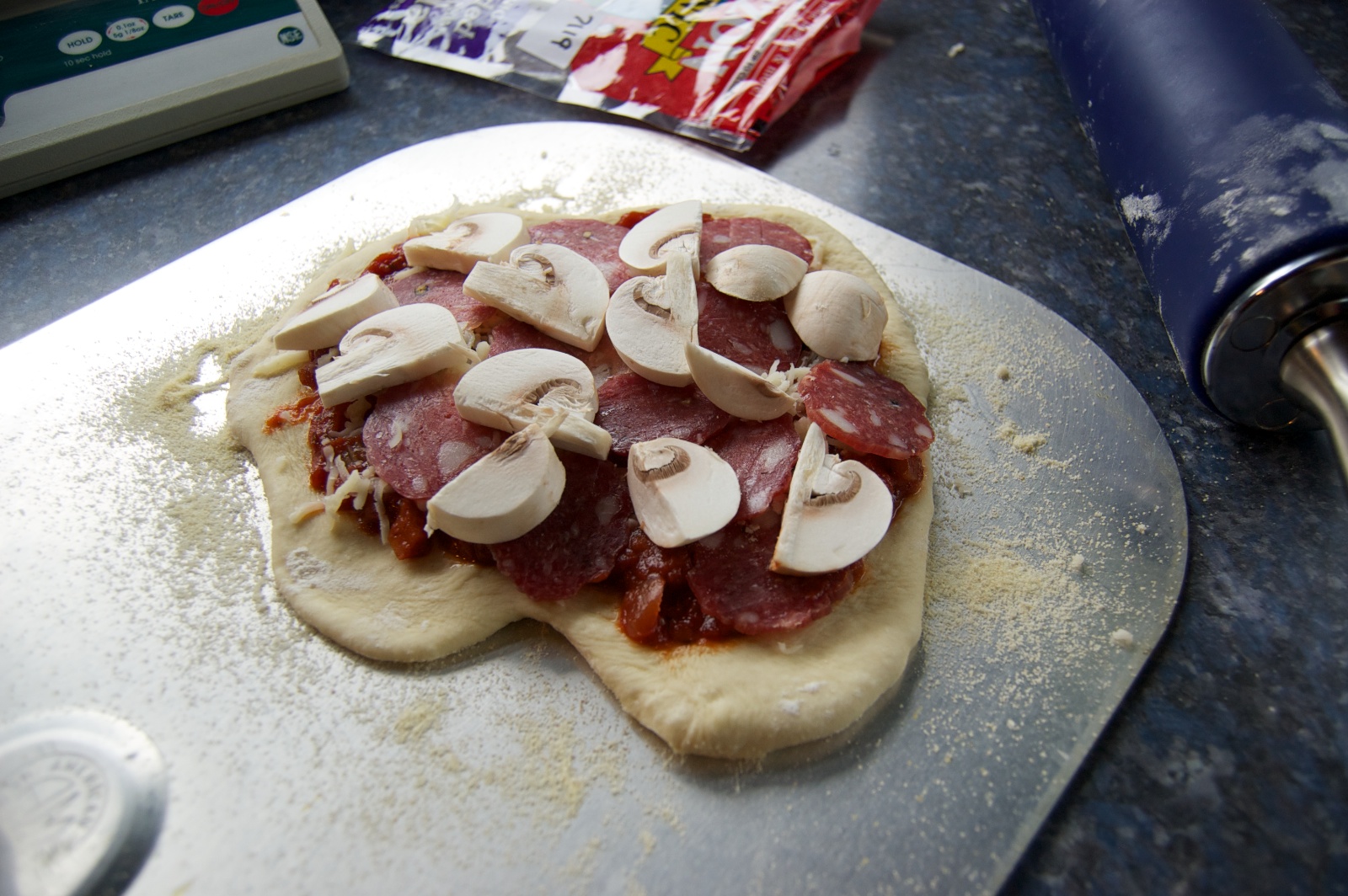 And, for the first time ever, I got the pizza off the peel and onto the pizza stone with no disaster. Actually, not even any drama. I'm getting better at this!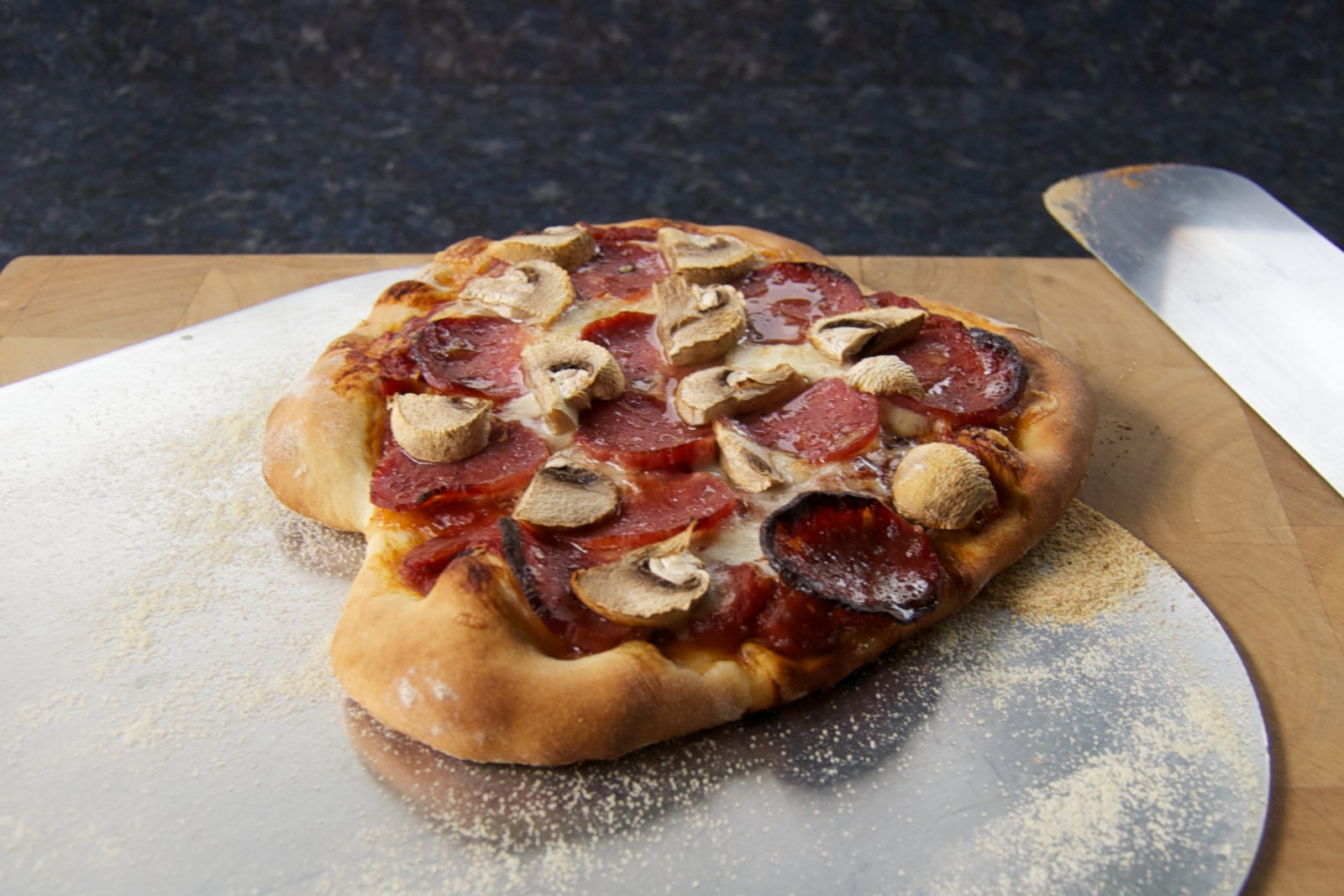 And 2 glasses of Cholila Ranch malbec.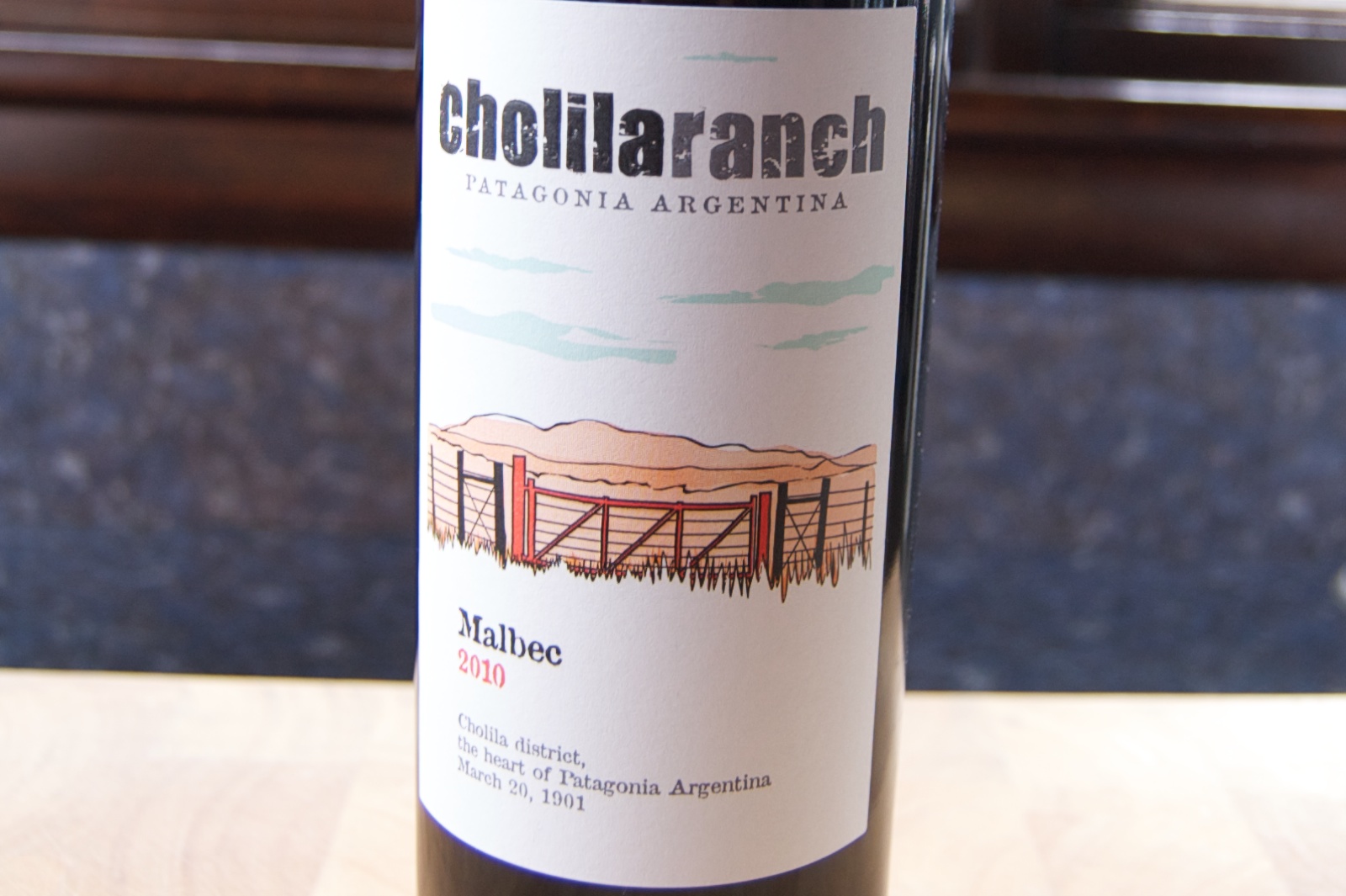 Weight at beginning of the day: 121.2 lbs. Weight at the beginning of the next day: 121.8 lbs.