What I ate: September 24, 2012
Breakfast: Egg, toast and bacon . With one organic egg, half a slice of Barowski's wheat bread with butter and 3 slices of bacon.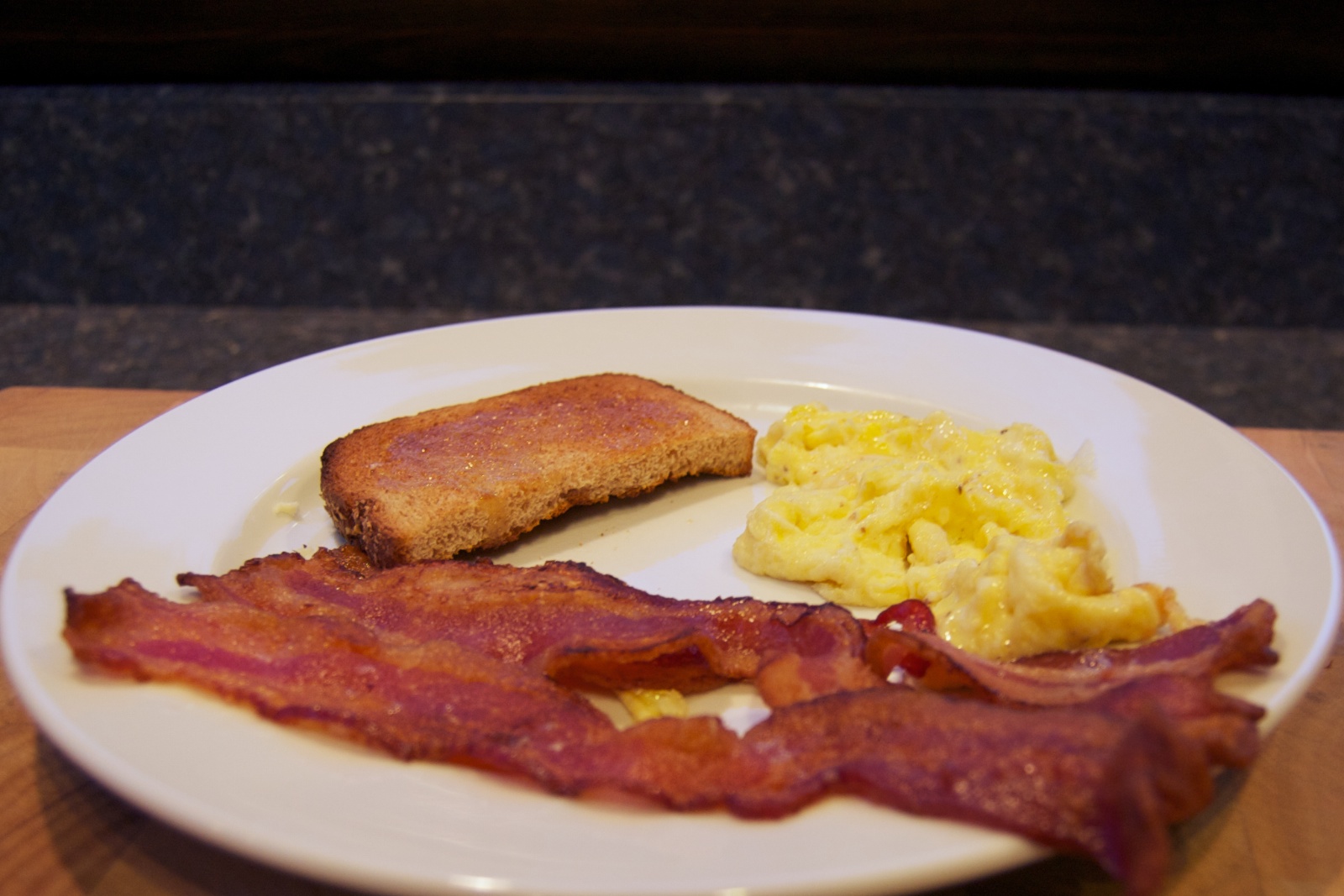 Snack: 1.0 oz. Sriracha chex mix . And a Spicy V-8.
Lunch: Sausage and green pepper stir-fry with rice.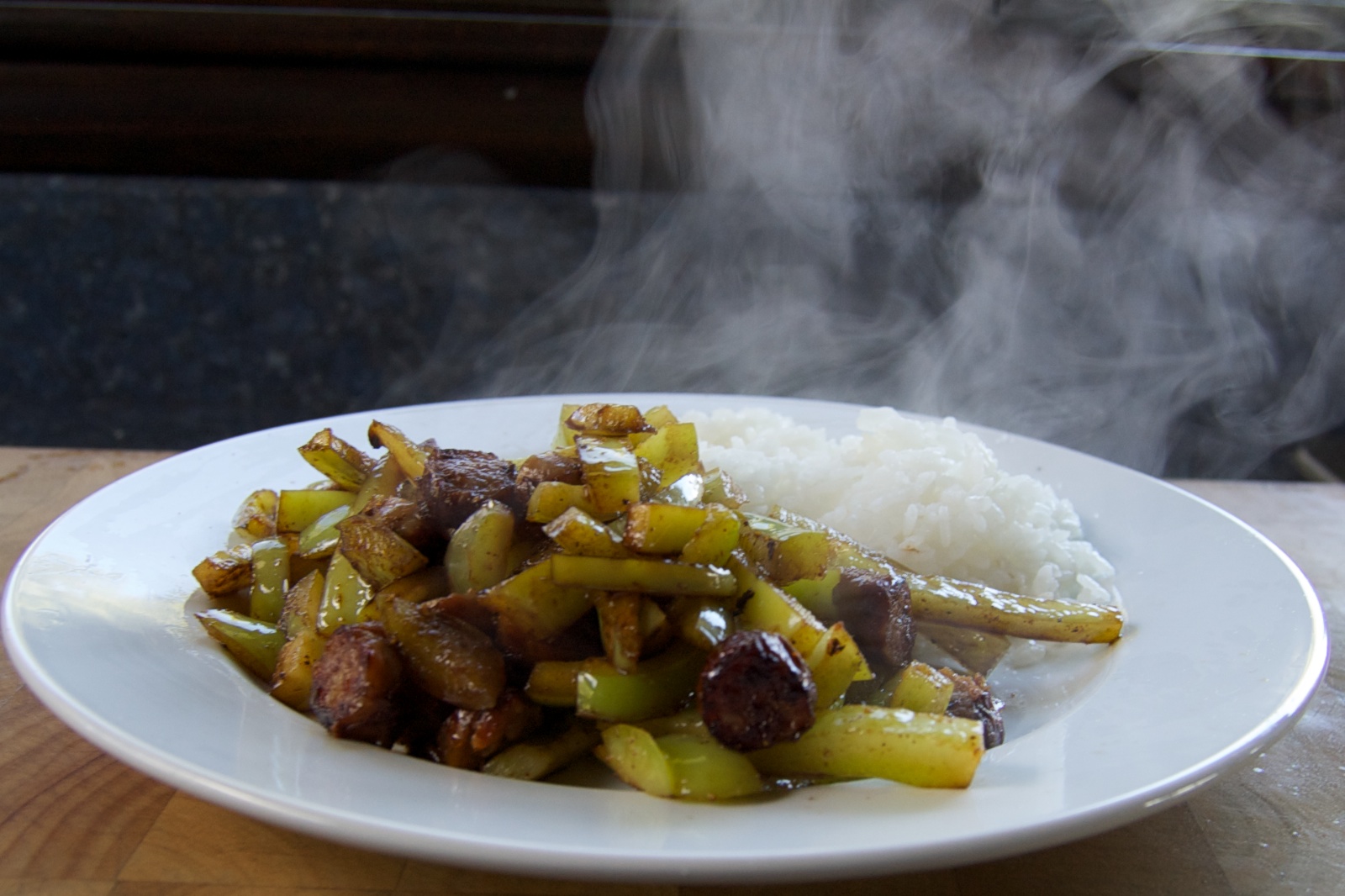 Walked 4.56 miles in 1:16:45.
Snack: 3 Late July organic crackers with horseradish jack cheese and a half glass of Kim Crawford sauvignon blanc.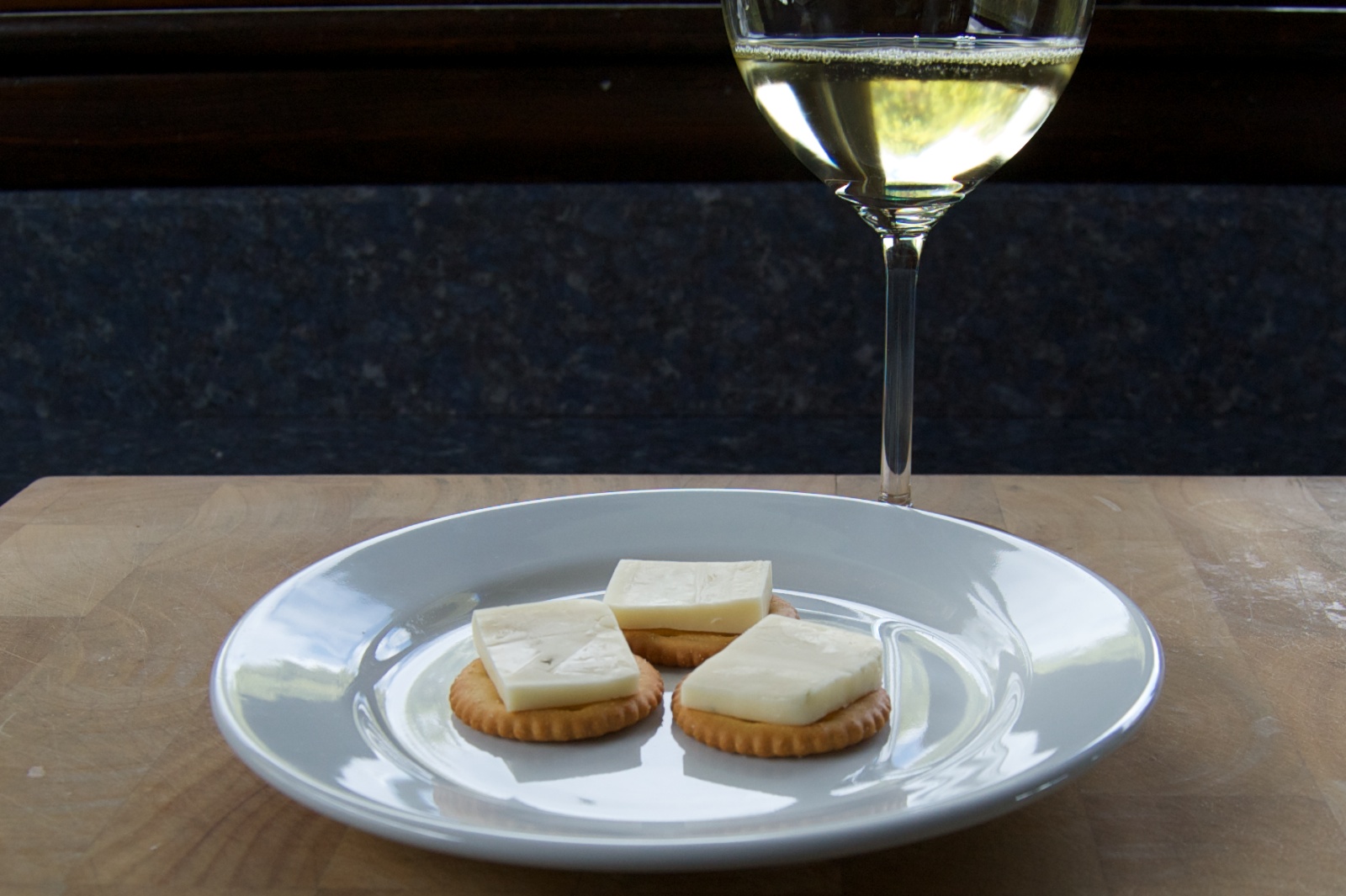 A hamburger , homemade steak fries and pickles. I just realized that I forgot to put the cheese on my cheeseburger. The burger was 4.0 oz. before cooking and there were 3.2 oz. of fries, about 1 small potato.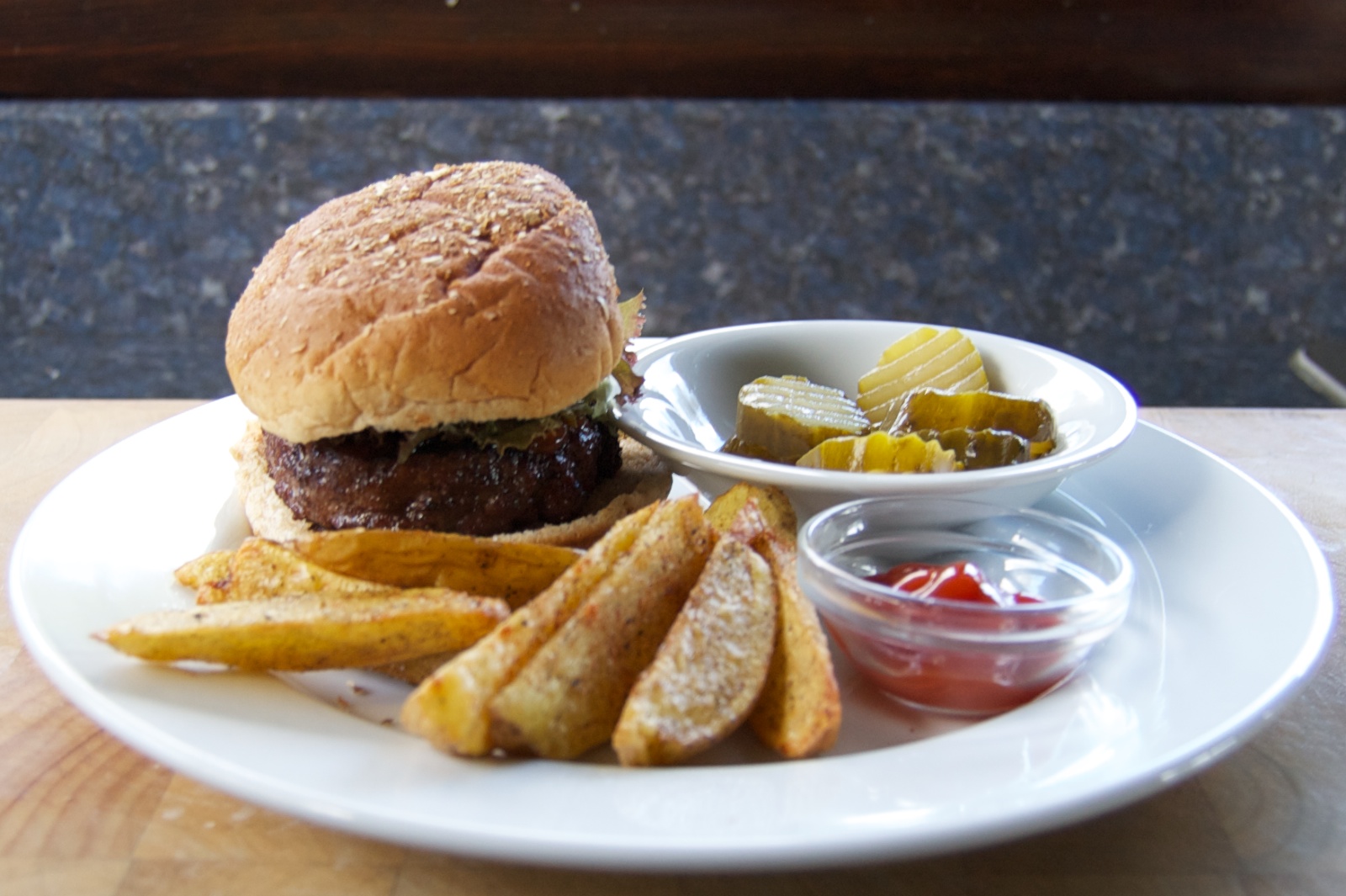 And 2 glasses of Aguaribay malbec.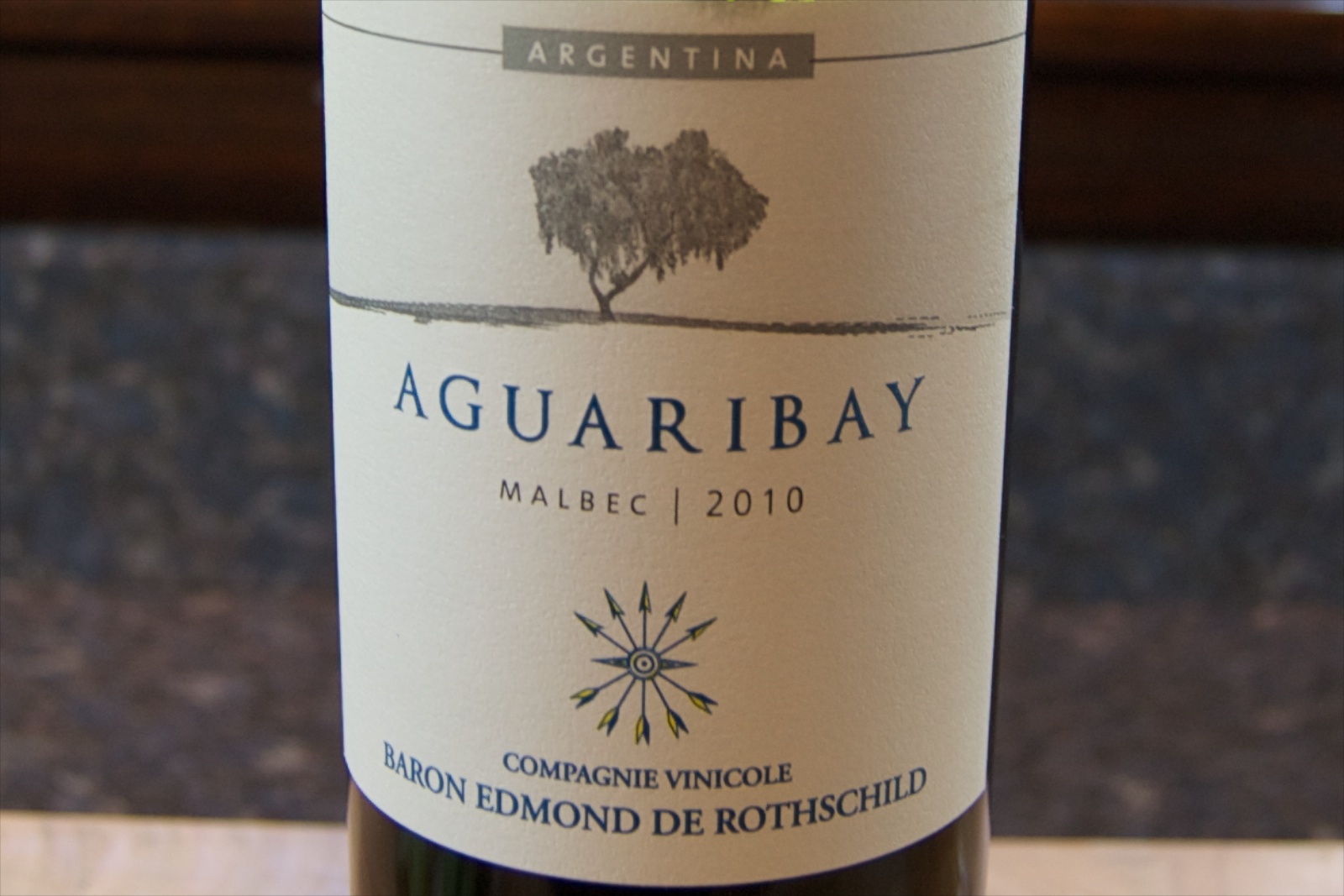 And a snack of smoked squid. That's 25 grams, which should be 50 calories. Or at least I think so, the label is in Japanese.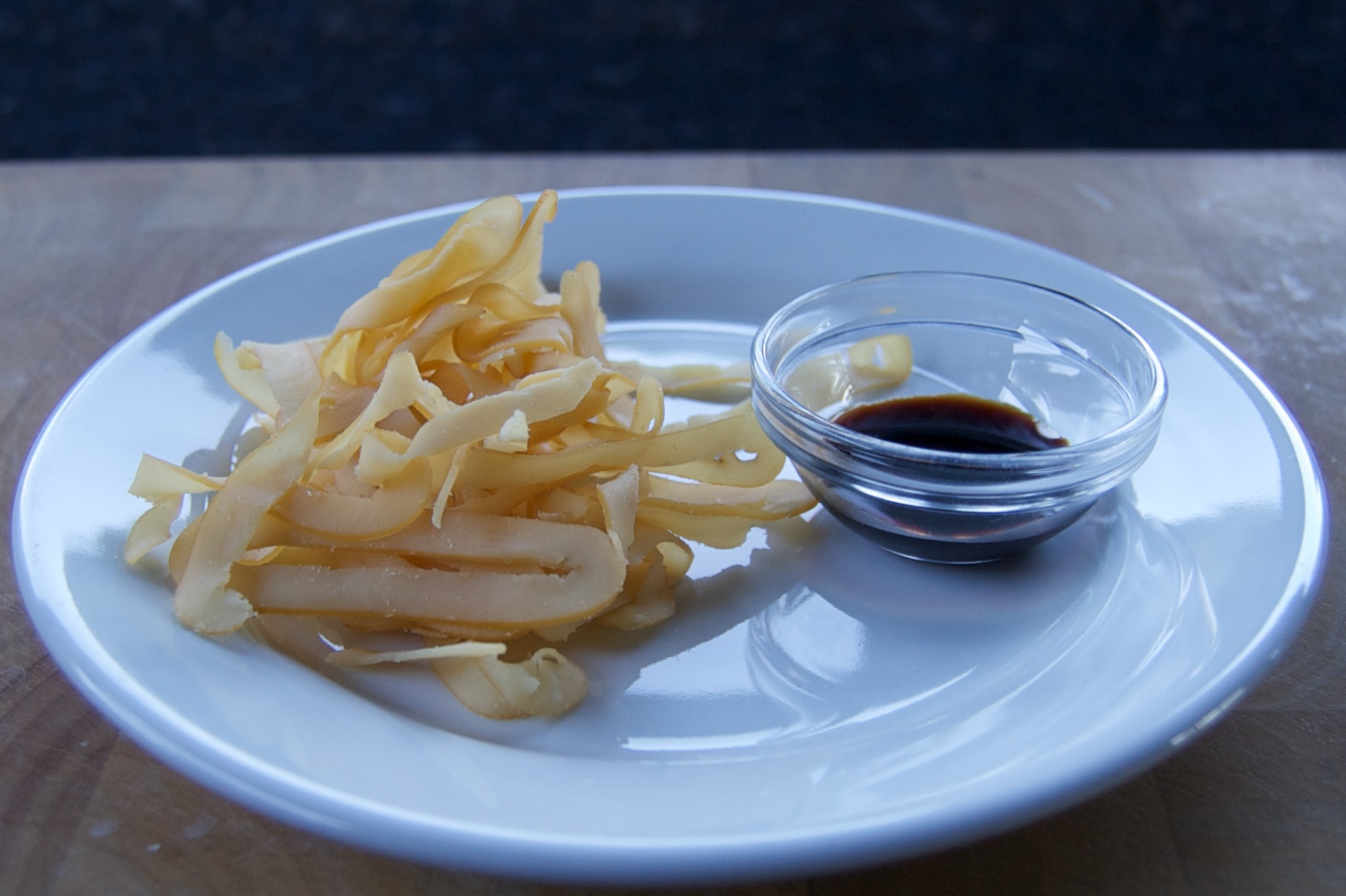 Weight at beginning of the day: 121.6 lbs. Weight at the beginning of the next day: 120.8 lbs.