What I ate: September 26, 2012
Breakfast: Chorizo breakfast burrito with chorizo, onion, green pepper, jalapeño and egg.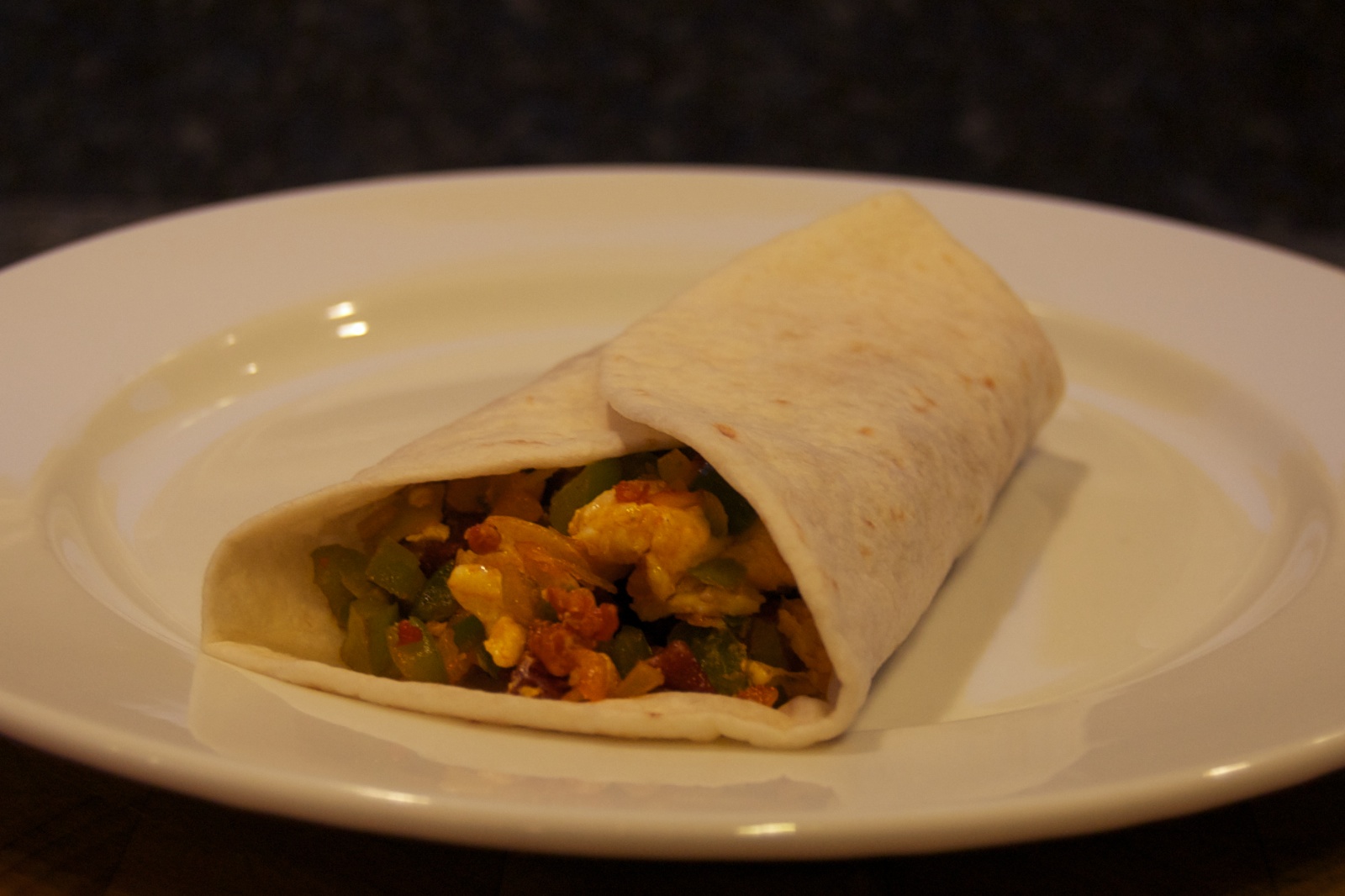 Snack: 1.0 oz. Sriracha chex mix .
I cooked a bunch of fried food. Normally I make my fried food to order, because it's better that way. But I had frozen a fried chicken patty for a fried chicken sandwich and reheating it by defrosting it then frying it again worked so well I thought I might try freezing some cooked fried food.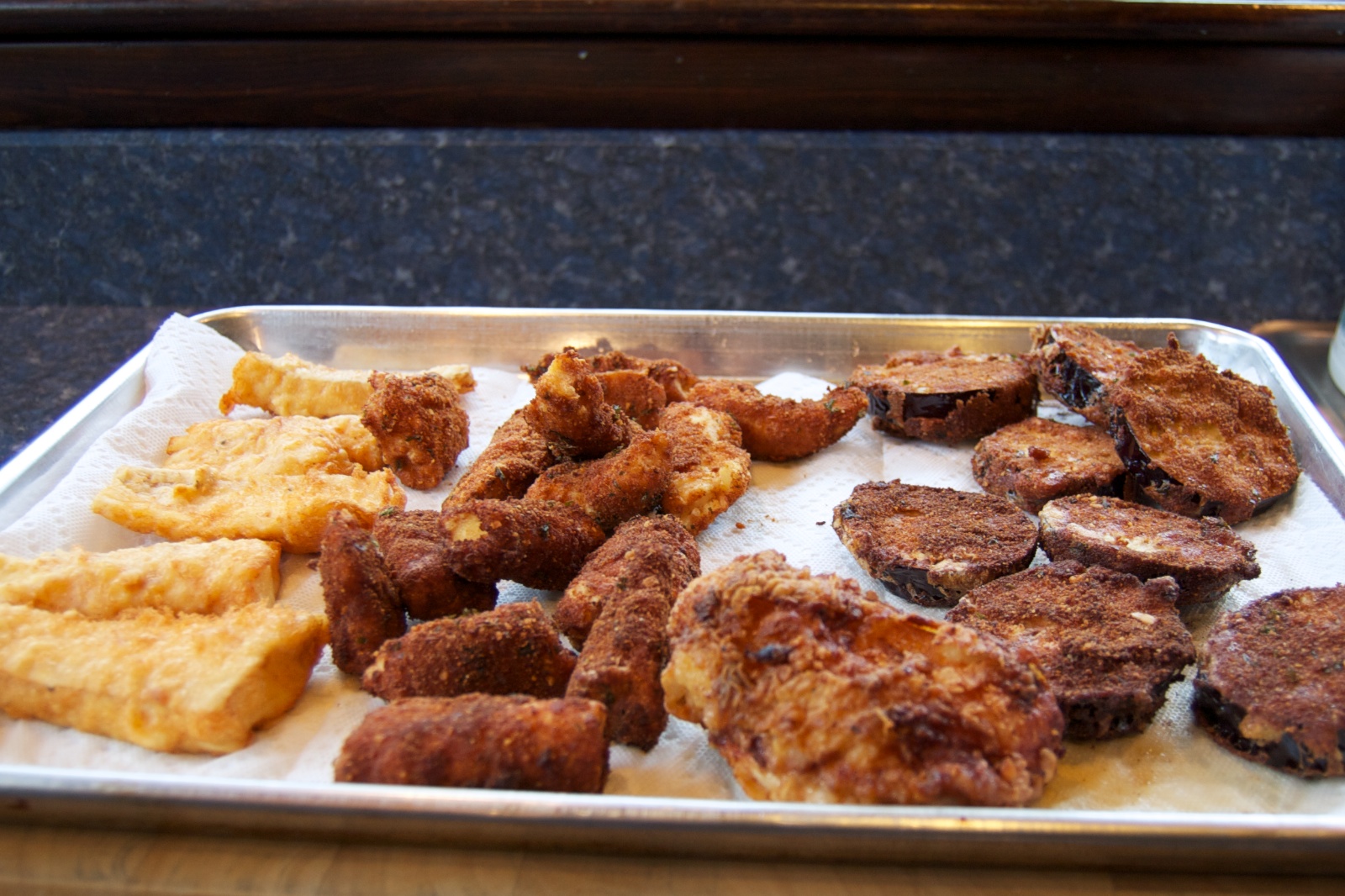 Beer battered fried haddock for fish and chips, 2 servings.
Chicken breast tenders , 2 servings.
Fried chicken breast, buttermilk double dipped, 1 serving.
Fried eggplant for eggplant Parmesan, 2 servings.
All vacuum sealed and ready to freeze.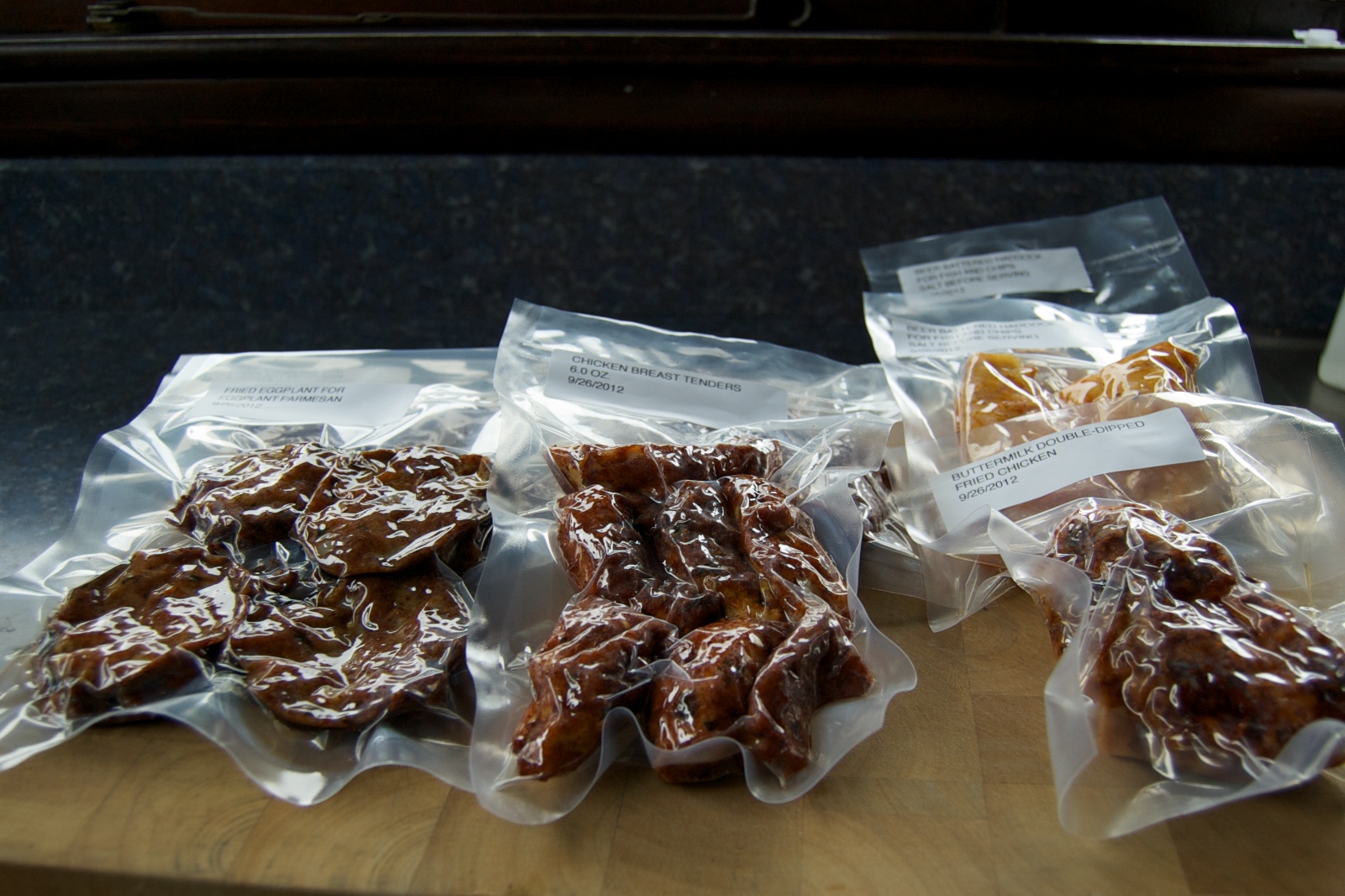 It was raining this morning. I probably could have squeezed in a walk, but after walking 30.55 miles in the last 7 days, I thought I'd take a break today!
Lunch: Salame Toscano English muffin sandwich. With Kettle Chips barbecue potato chips.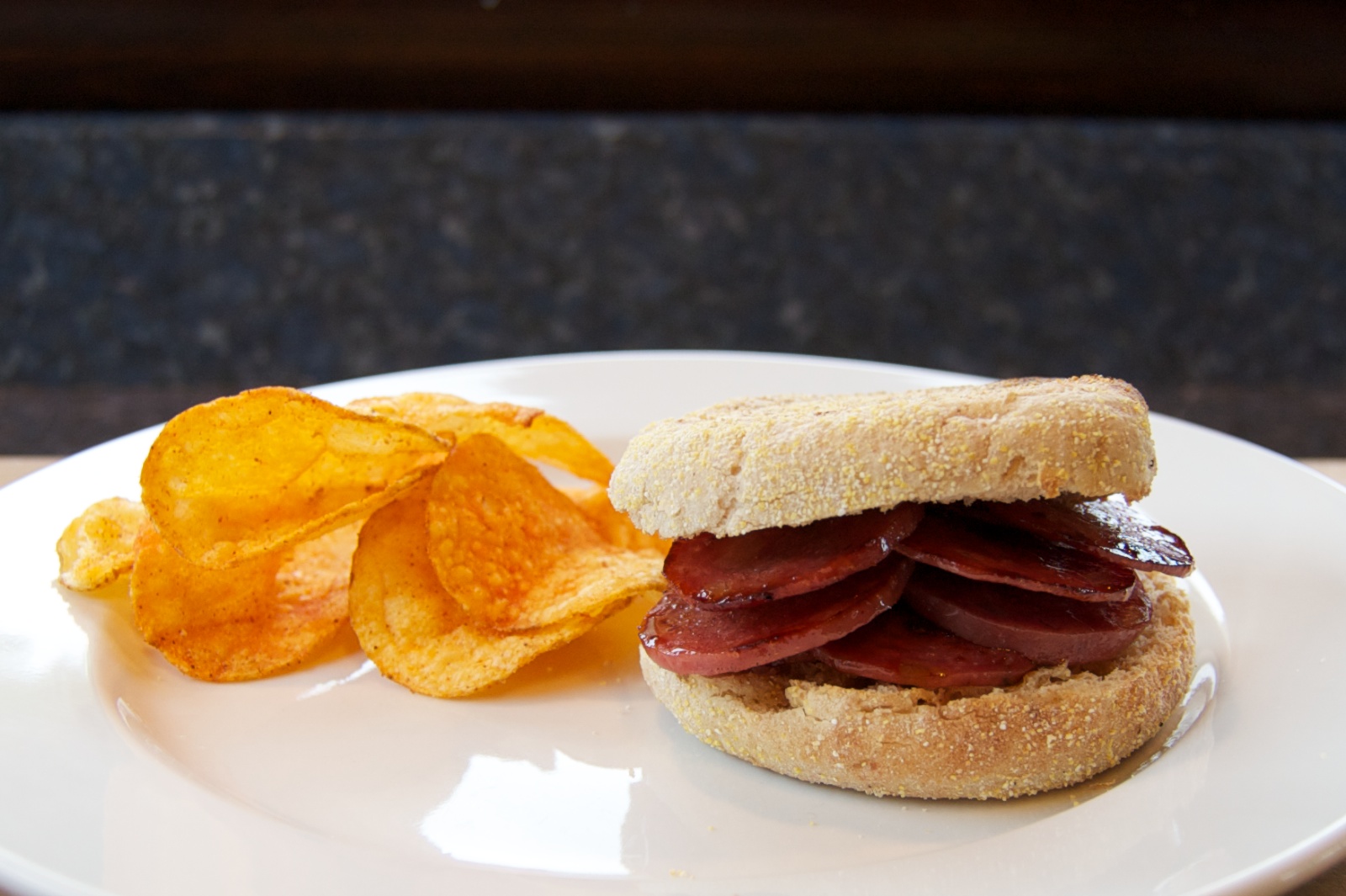 Snack: 1.0 oz. potato chips and French onion dip.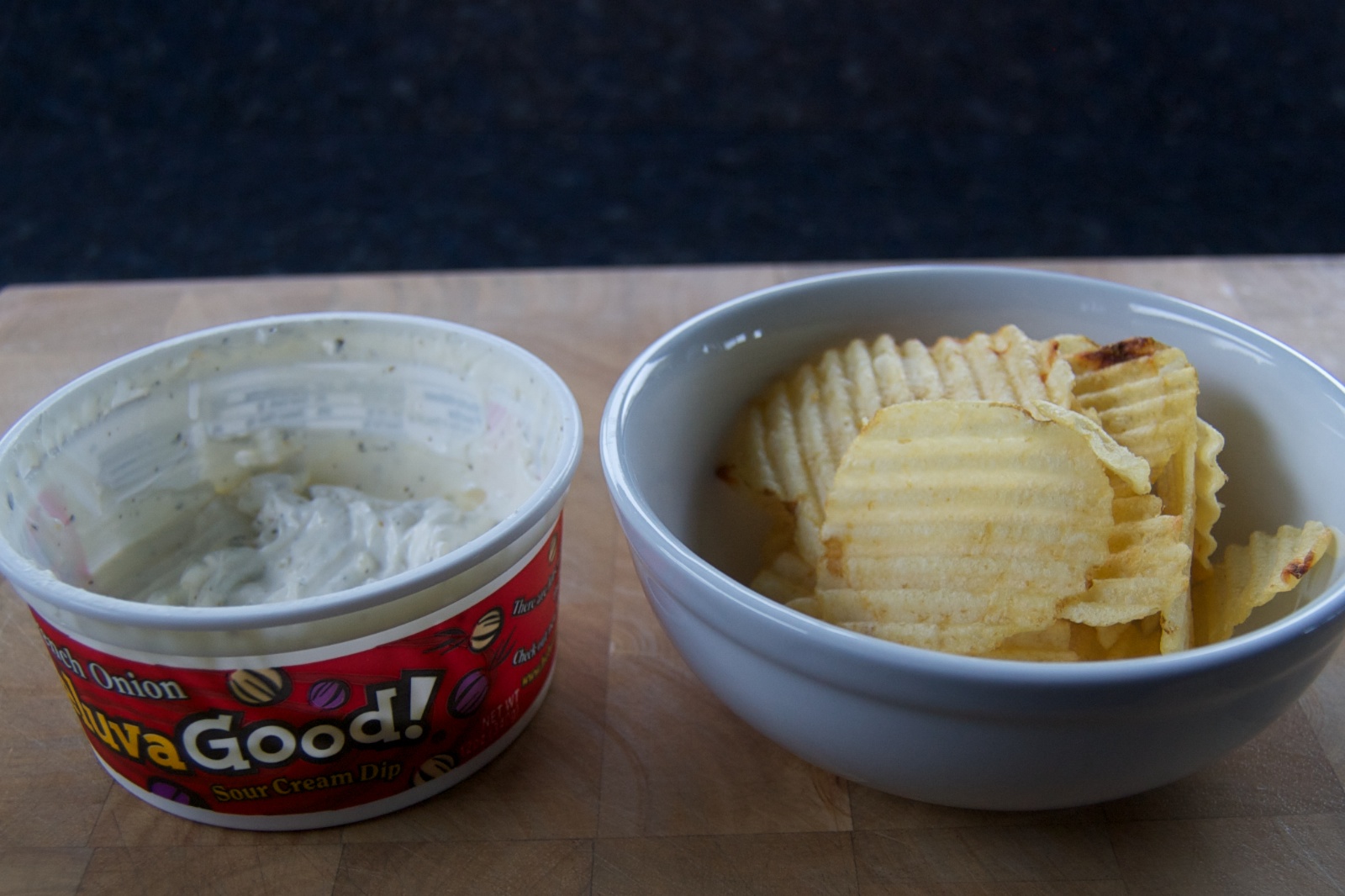 Dinner: Homemade buttermilk double-dip fried chicken breast and homemade seasoned steak fries.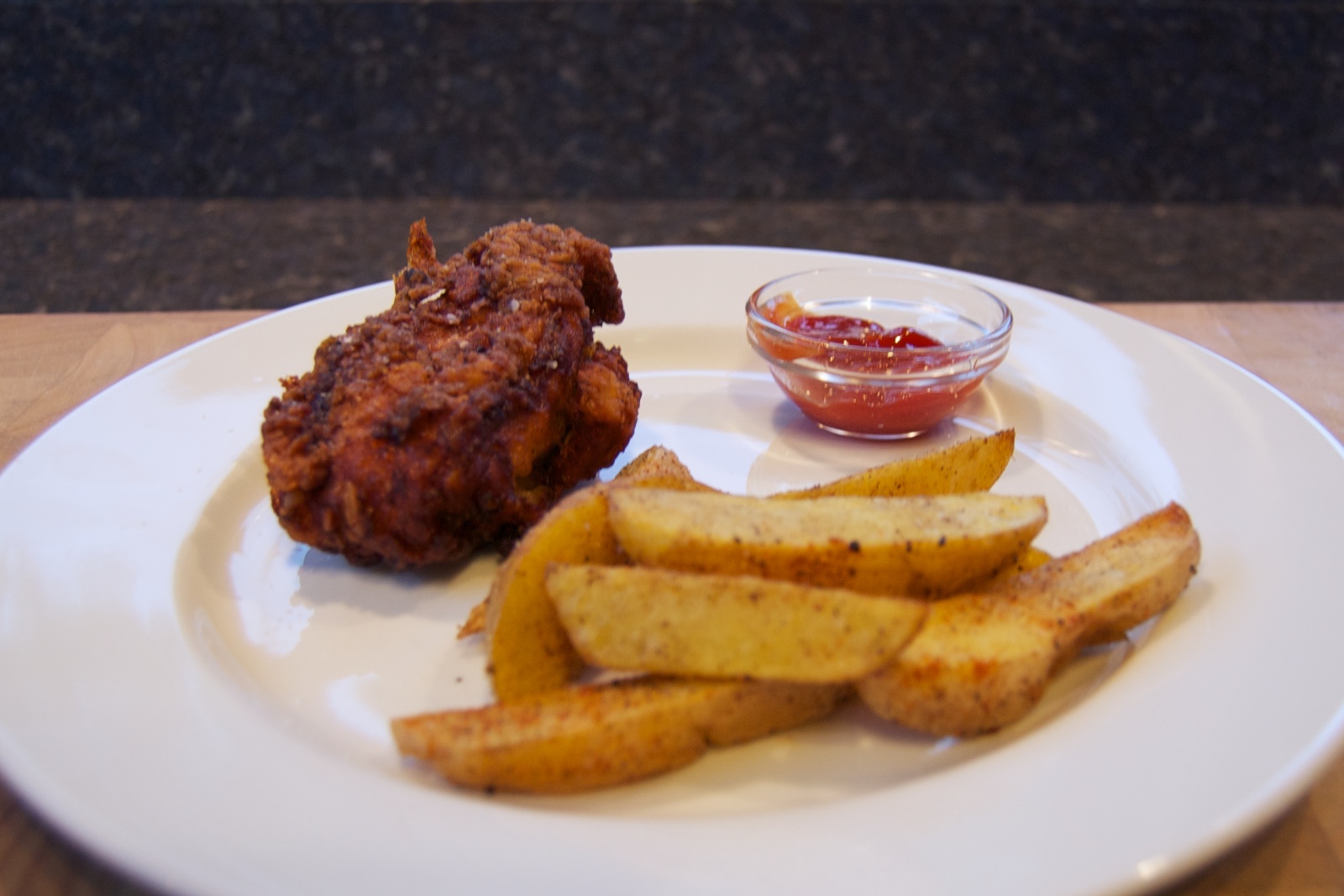 And 2 glasses of 90+ malbec.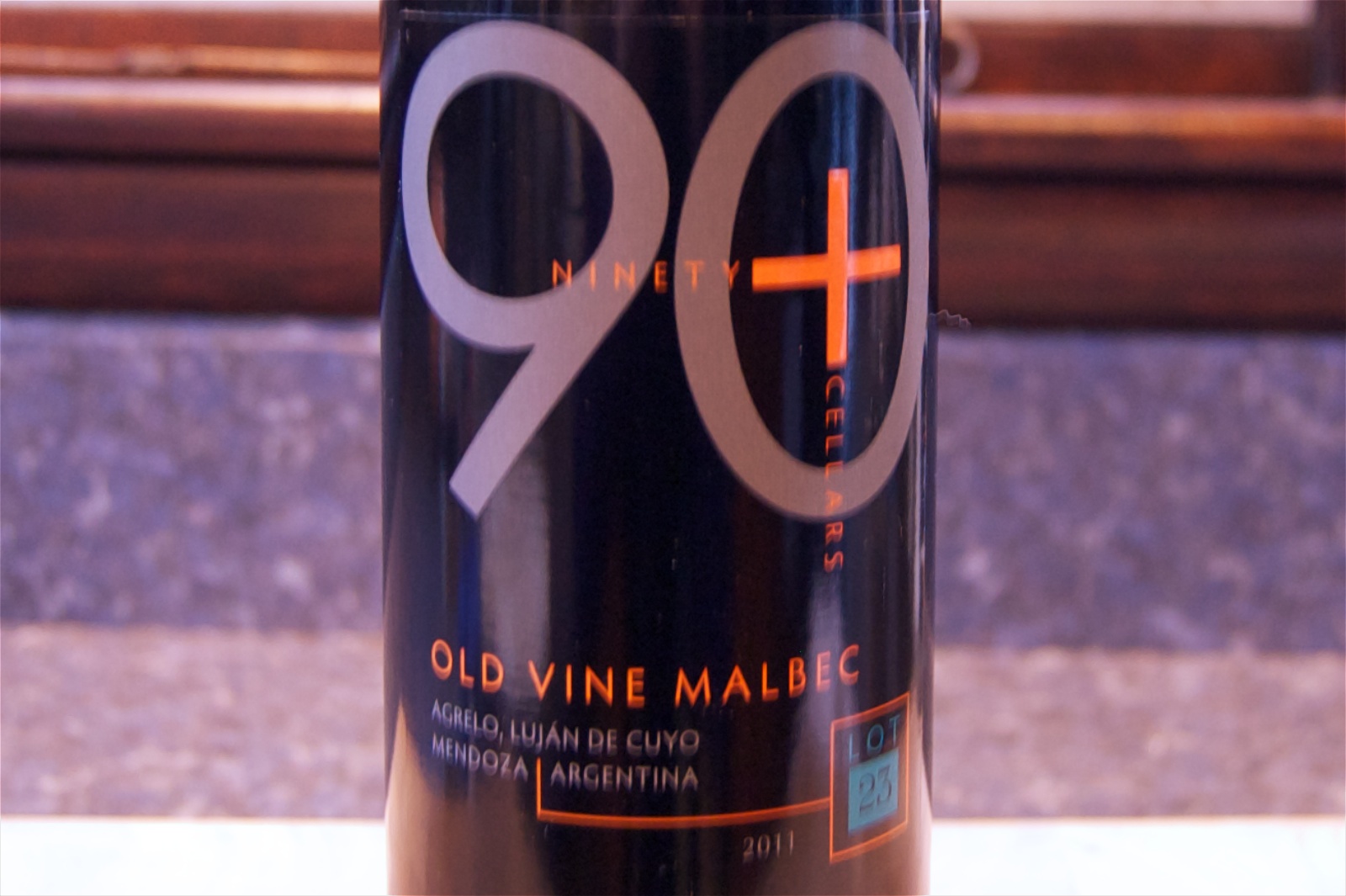 Weight at beginning of the day: 122.0 lbs. Weight at the beginning of the next day: 120.0 lbs.