What I ate: September 29, 2012
Breakfast: French toast , made from wheat French bread, and bacon.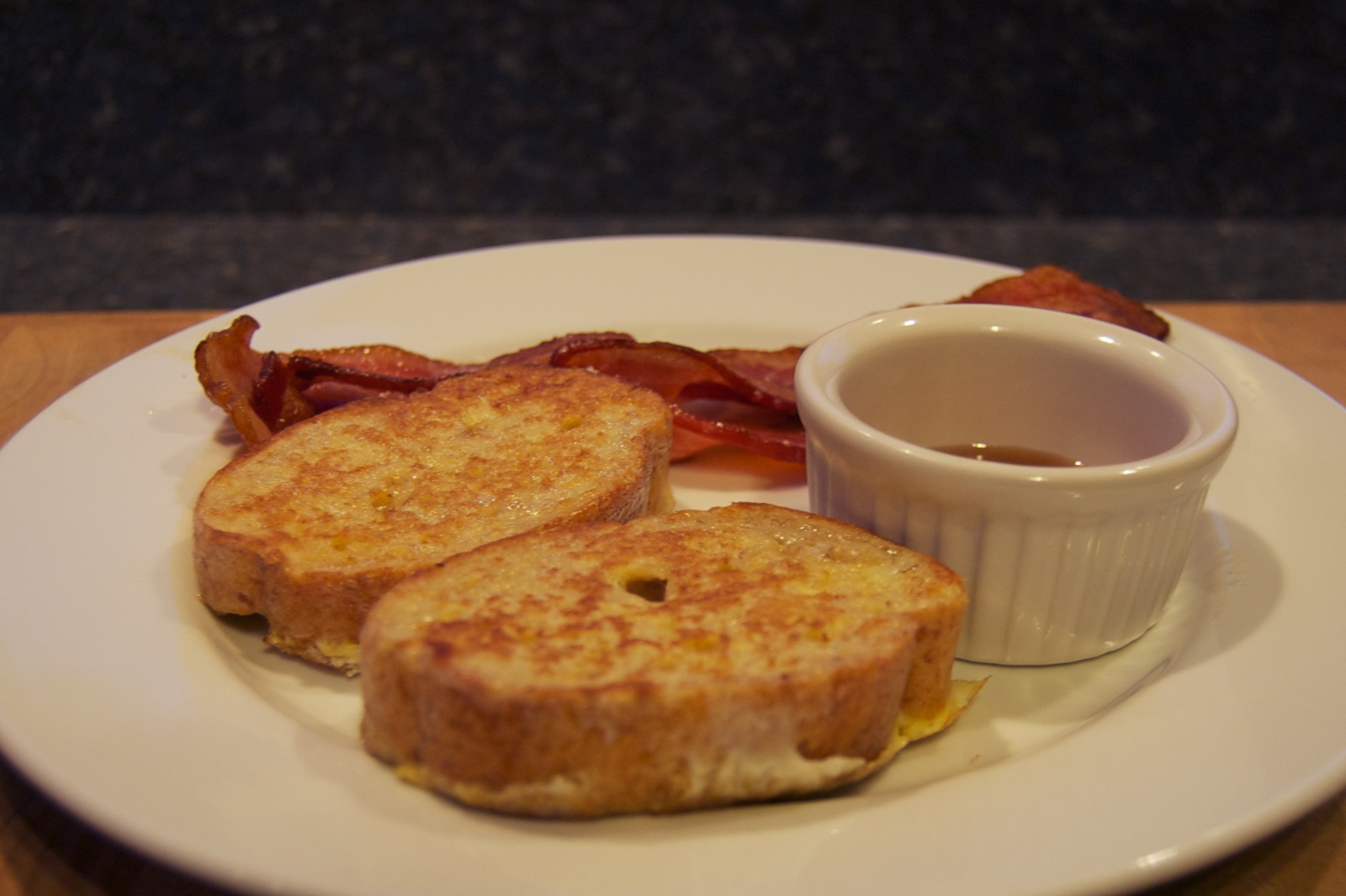 Snack: 1.0 oz. Sriracha chex mix .
Walked to the grocery store and Village Variety, 1.82 miles in 29:55.
Lunch: Grilled ham and cheese sandwich (new post). With 2.2 oz. Black Forest deli ham and Cabot Swiss cheese on 1 slice of Barowski's wheat bread, cut in half. With Kettle Chips barbecue potato chips.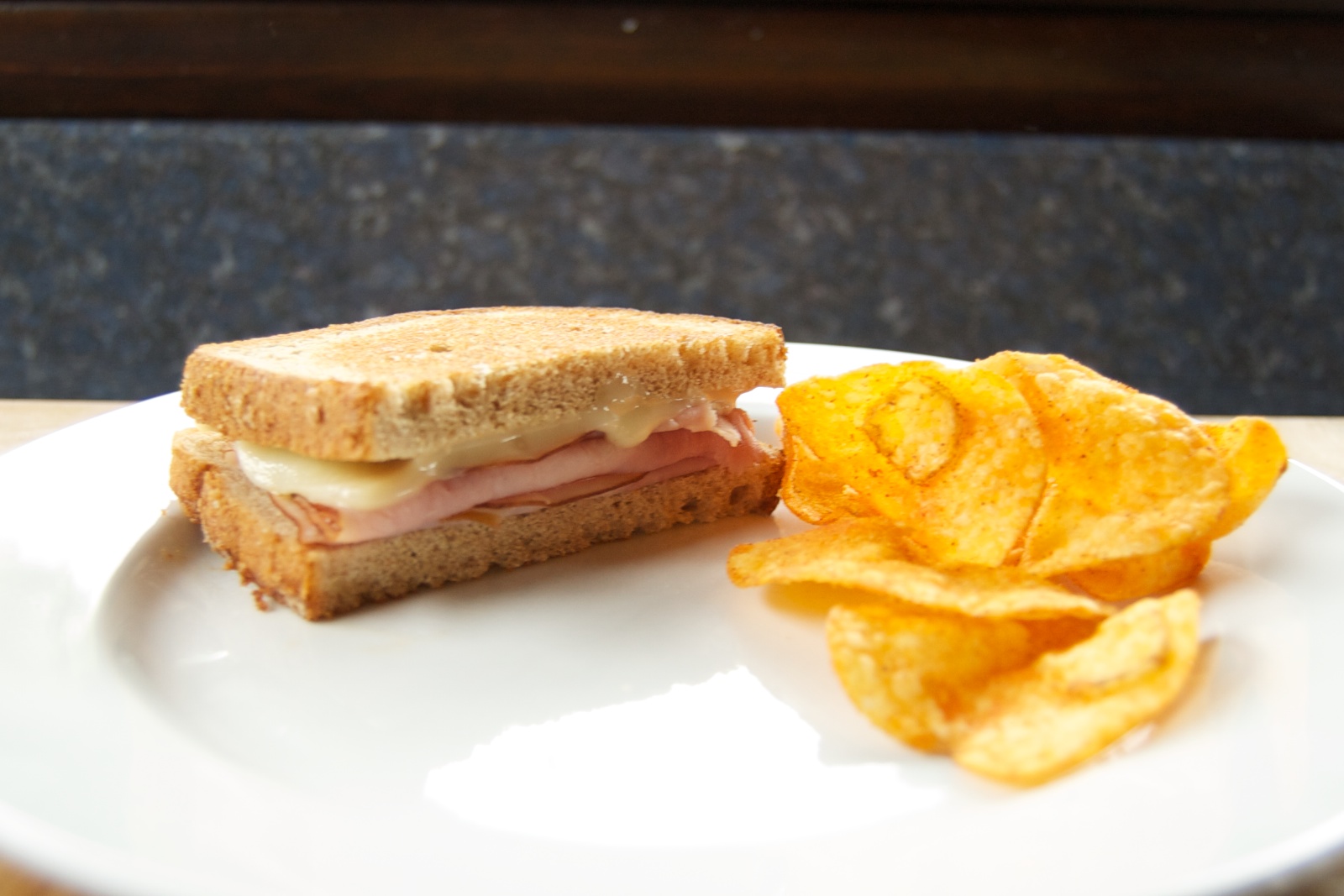 Snack: 3 Late July organic crackers with horseradish jack cheese. And a half glass of Kim Crawford sauvignon blanc.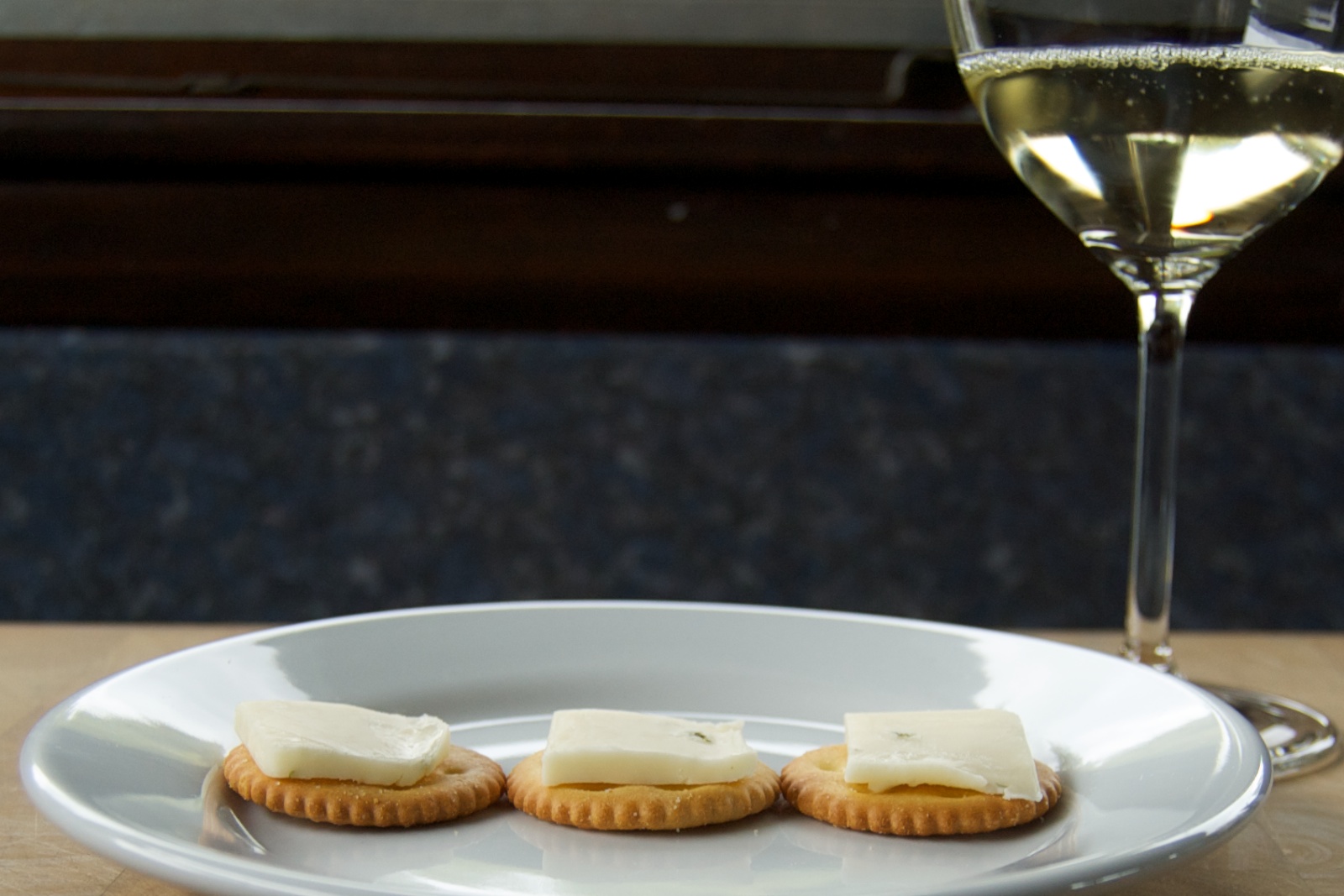 Dinner: Roast beef, rice, gravy and asparagus. With 5.0 oz. homemade eye of round roast beef.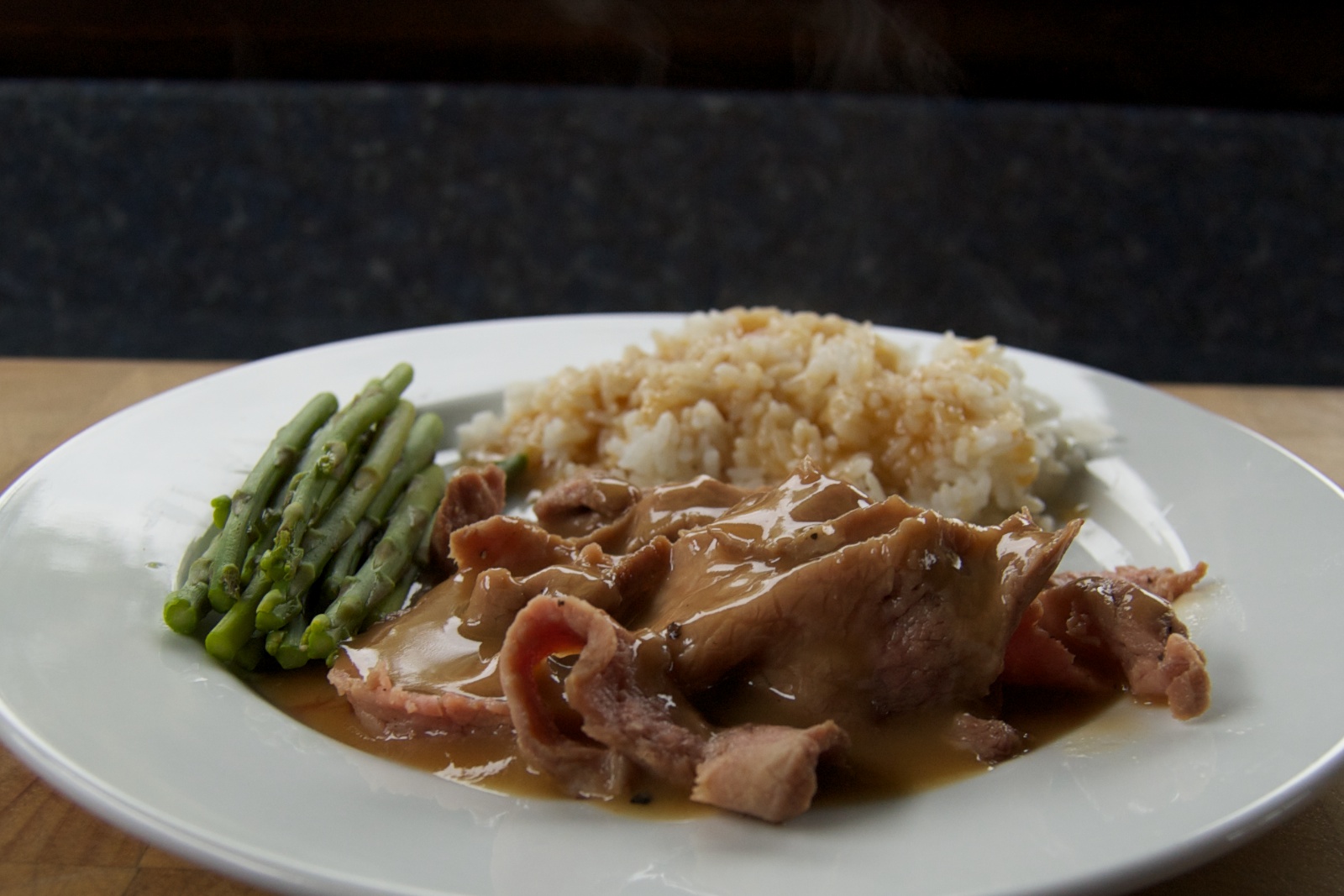 And 2 glasses of Septima malbec.
Weight at beginning of the day: 119.6 lbs. Weight at the beginning of the next day: 119.0 lbs.