What I ate: September 6, 2012
Breakfast: Bacon, egg and cheese English muffin .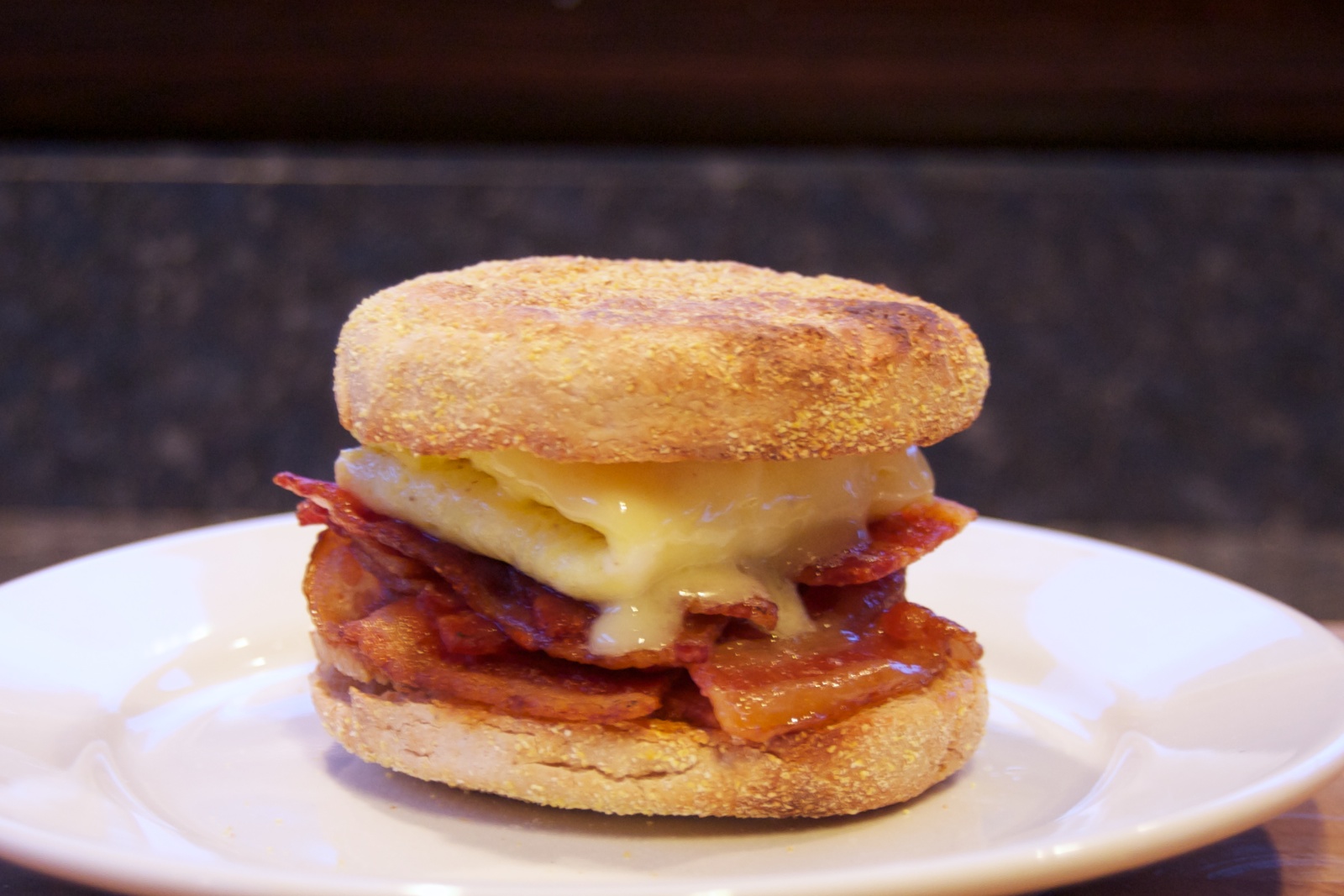 Lunch: Chicken soup with soba noodles and spinach .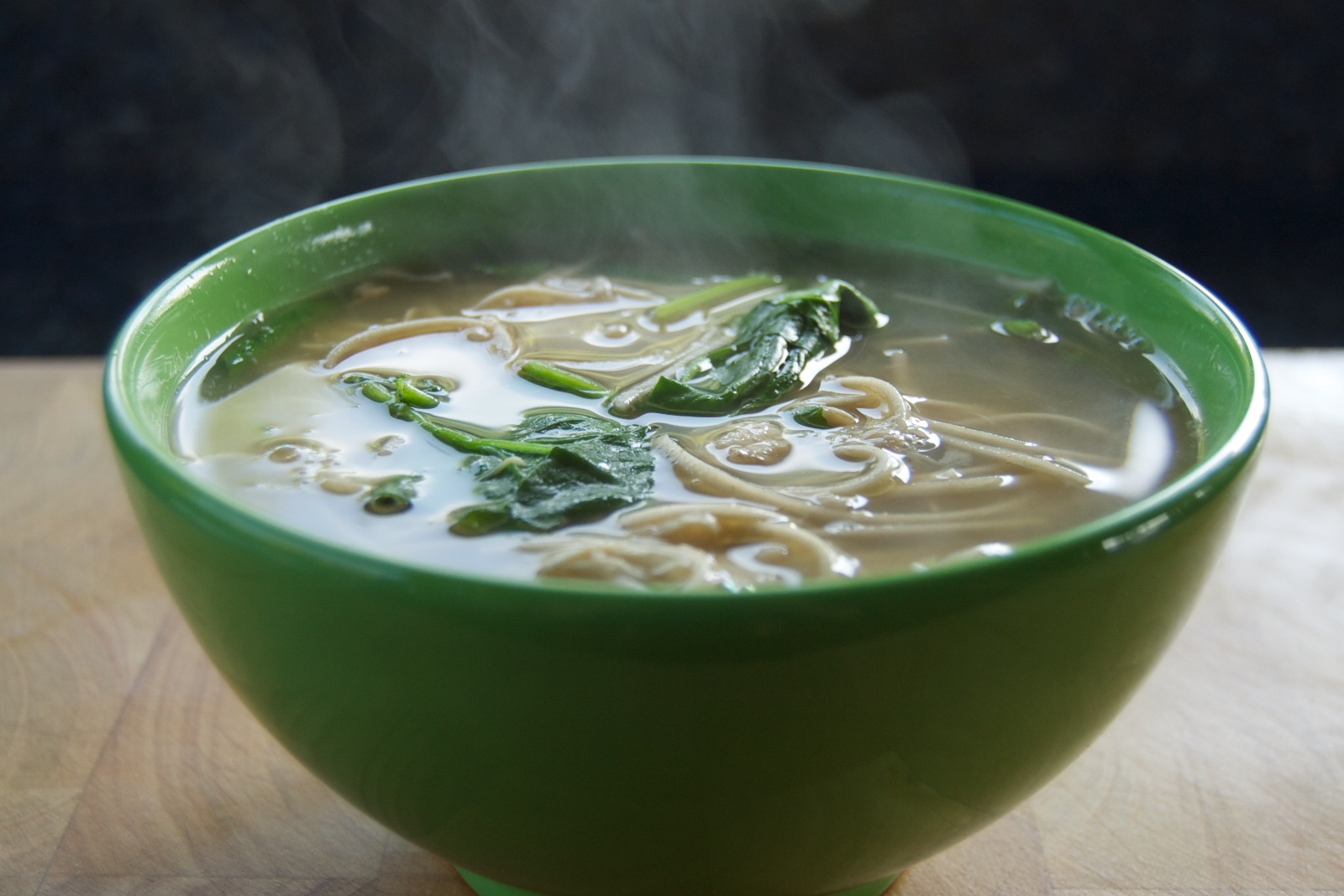 Snack: 0.7 oz. peanuts.
Did the second step of making homemade whole wheat bagels . I kneaded the dough, formed into bagels and left the dough to retard in the refrigerator overnight. They'll be boiled and baked tomorrow morning.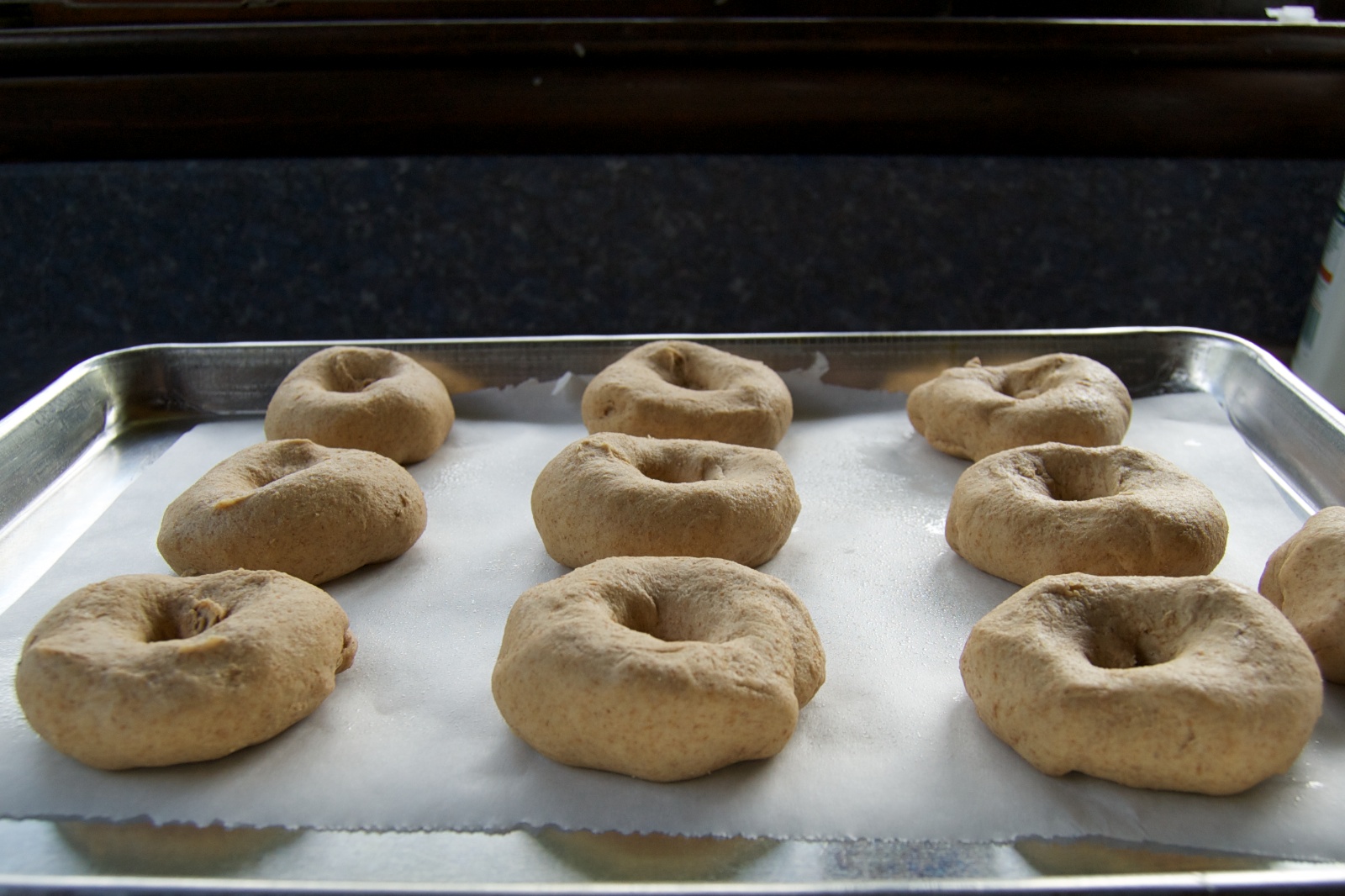 Cooked and froze 2 pounds of bacon .
Started some chicken thighs and drumsticks vacuum marinating in jerk seasoning overnight.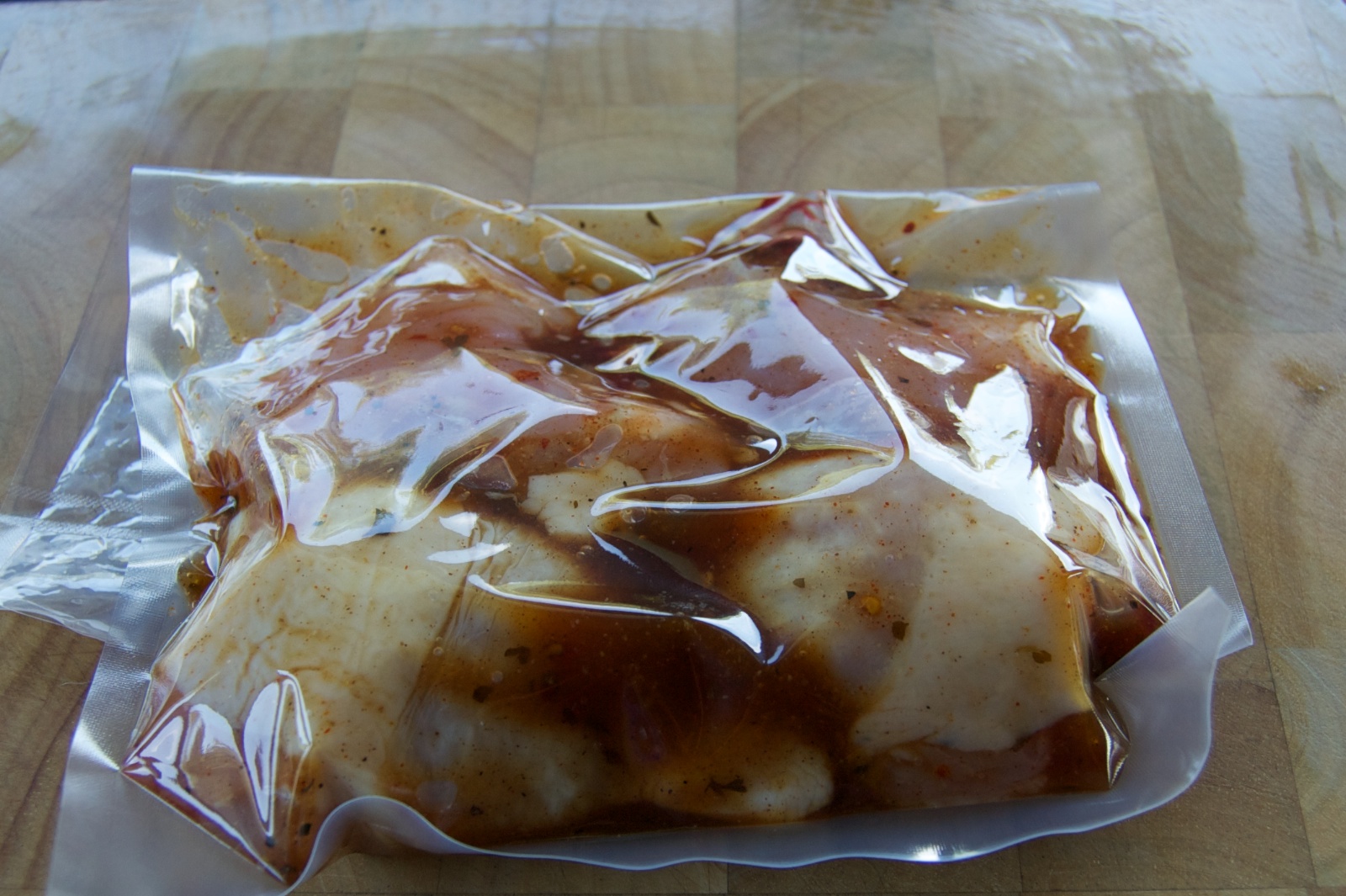 Dinner: Whole wheat pasta with prosciutto, tomato and zucchini .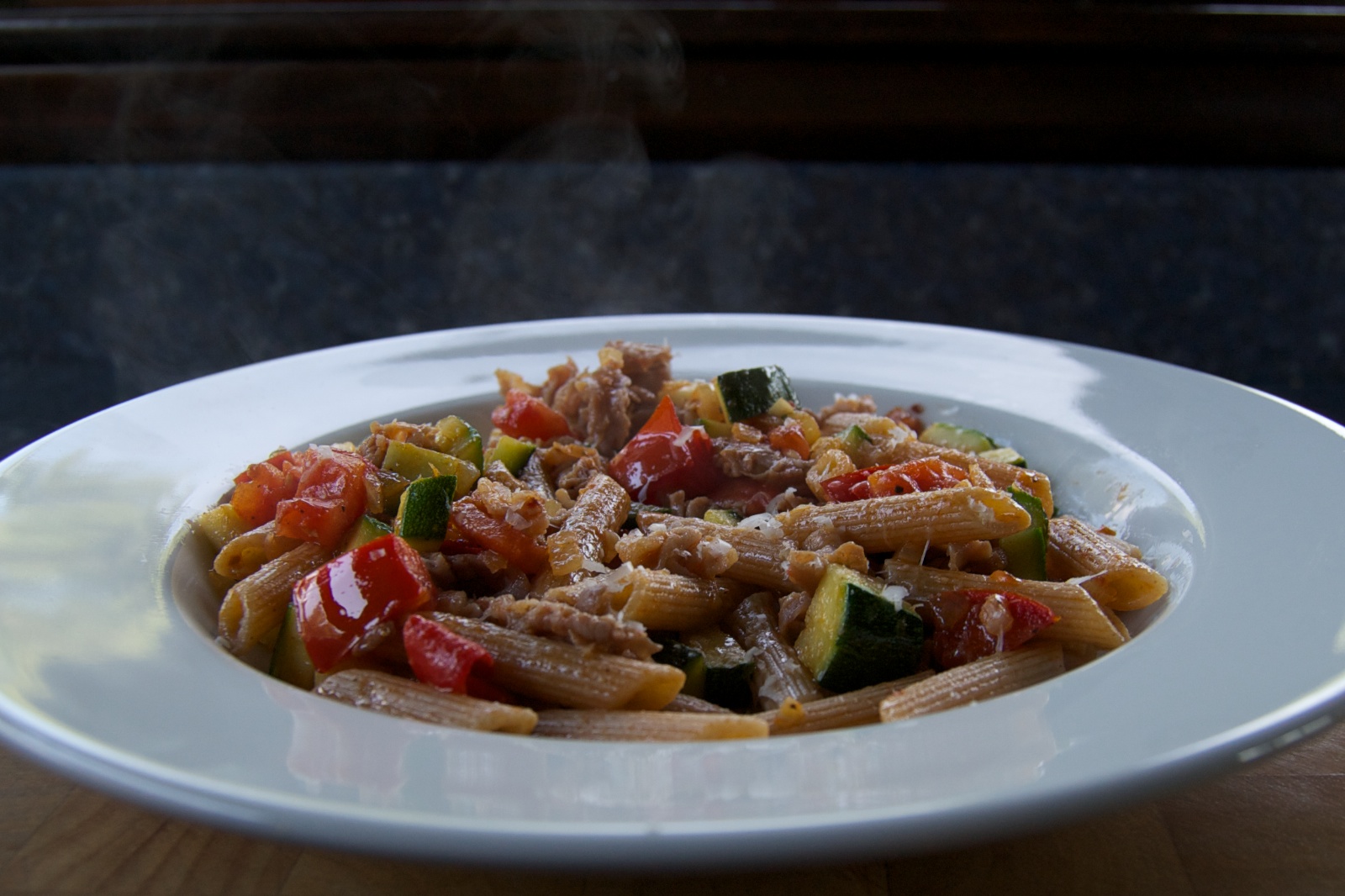 And 2 glasses of HandCraft pinot noir.
Weight at beginning of the day: 122.4 lbs. Weight at the beginning of the next day: 121.4 lbs.