What I ate: October 3, 2012
Breakfast: Chorizo breakfast burrito with chorizo, onion, green pepper, jalapeño and egg.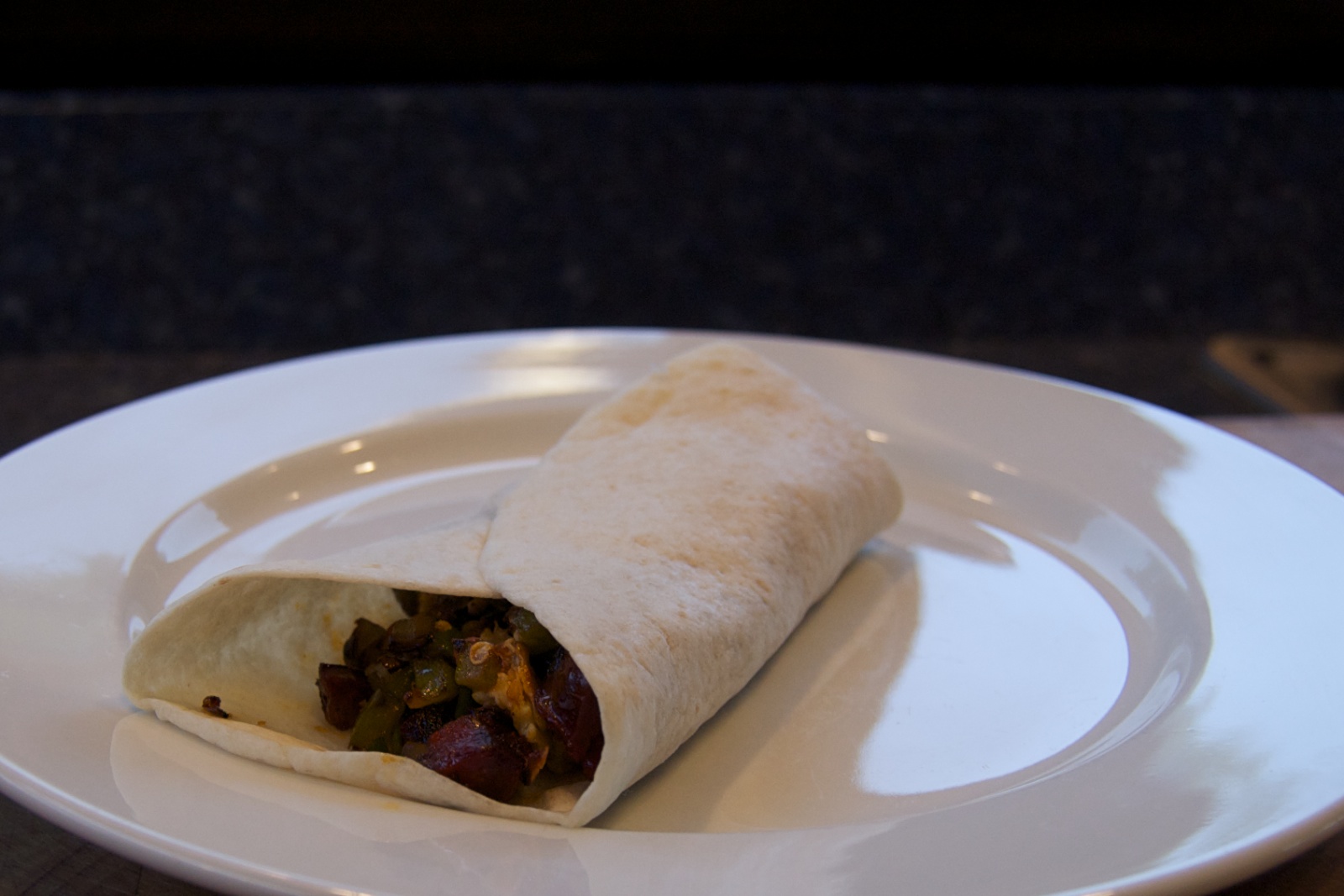 Lunch: Grilled hot dog with relish and Dijon mustard on a whole wheat roll and Kettle Chips barbecue potato chips.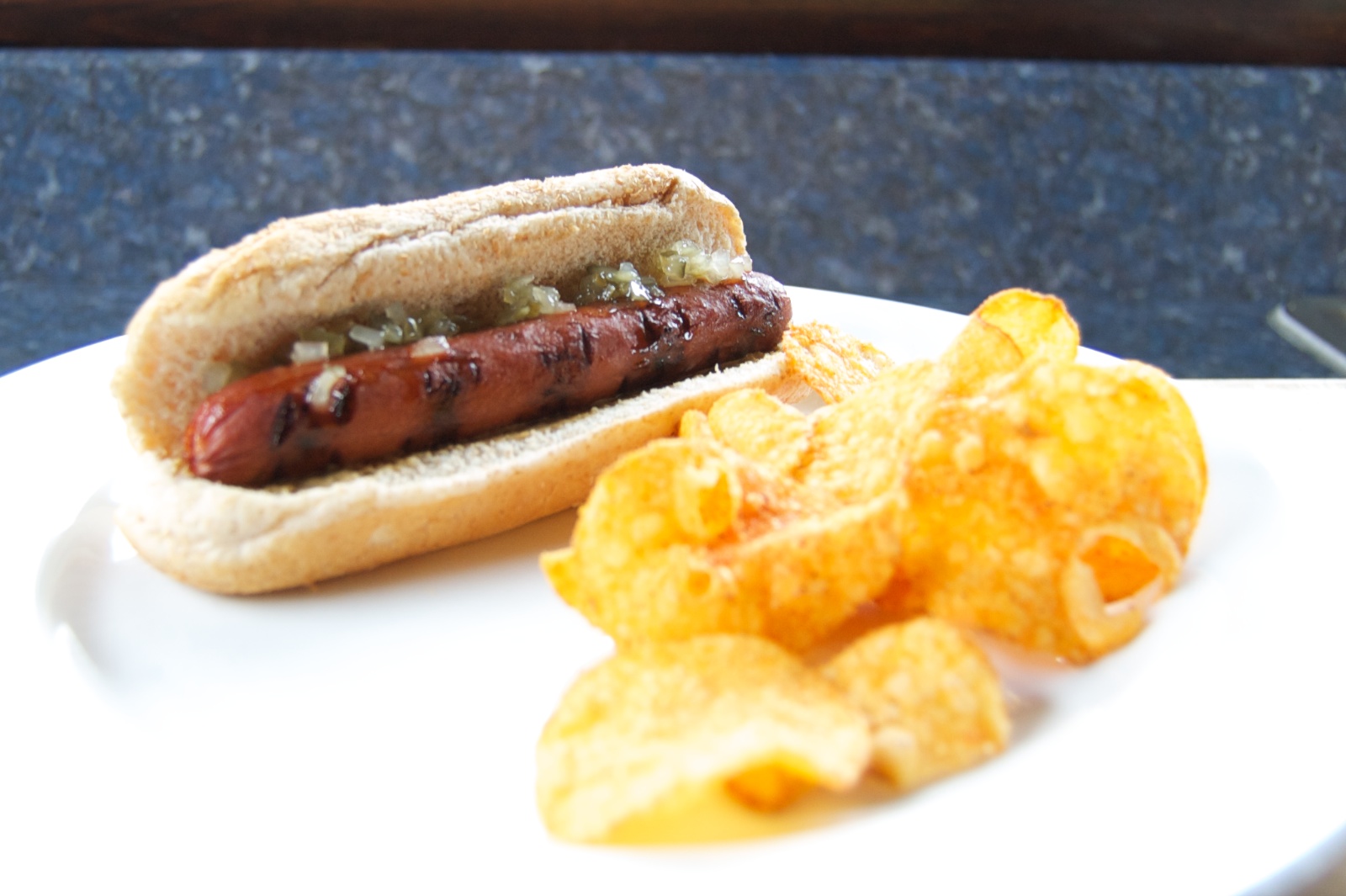 Snack: A McIntosh apple with Cabot cheddar cheese.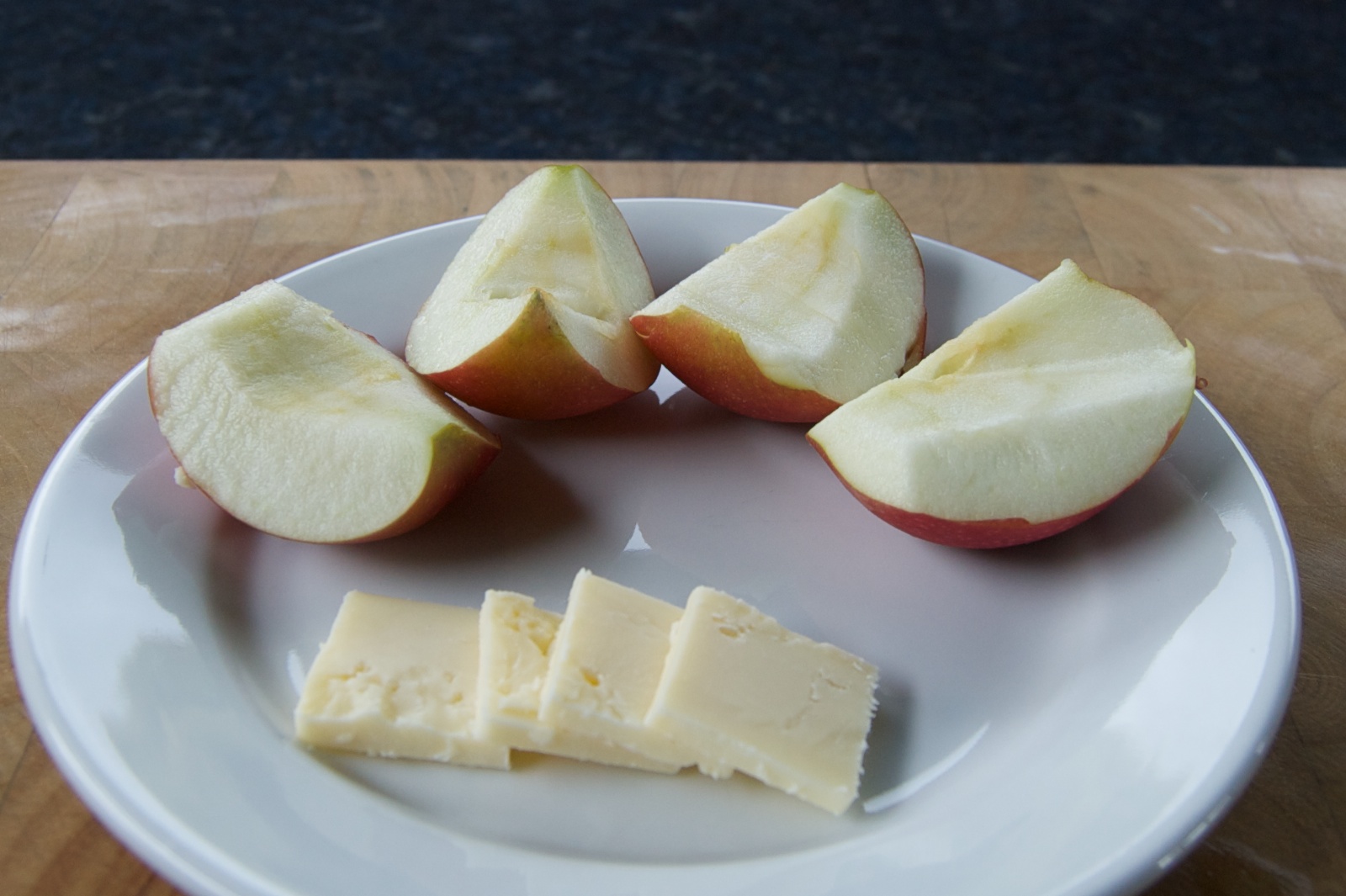 Walked to the grocery store, a little over a mile, to get the cheese for dinner.
Dinner: Chicken and cheese enchiladas (new post), 1.0 oz. tortilla chips and Green Mountain Gringo hot salsa. With a Saranac Pale Ale.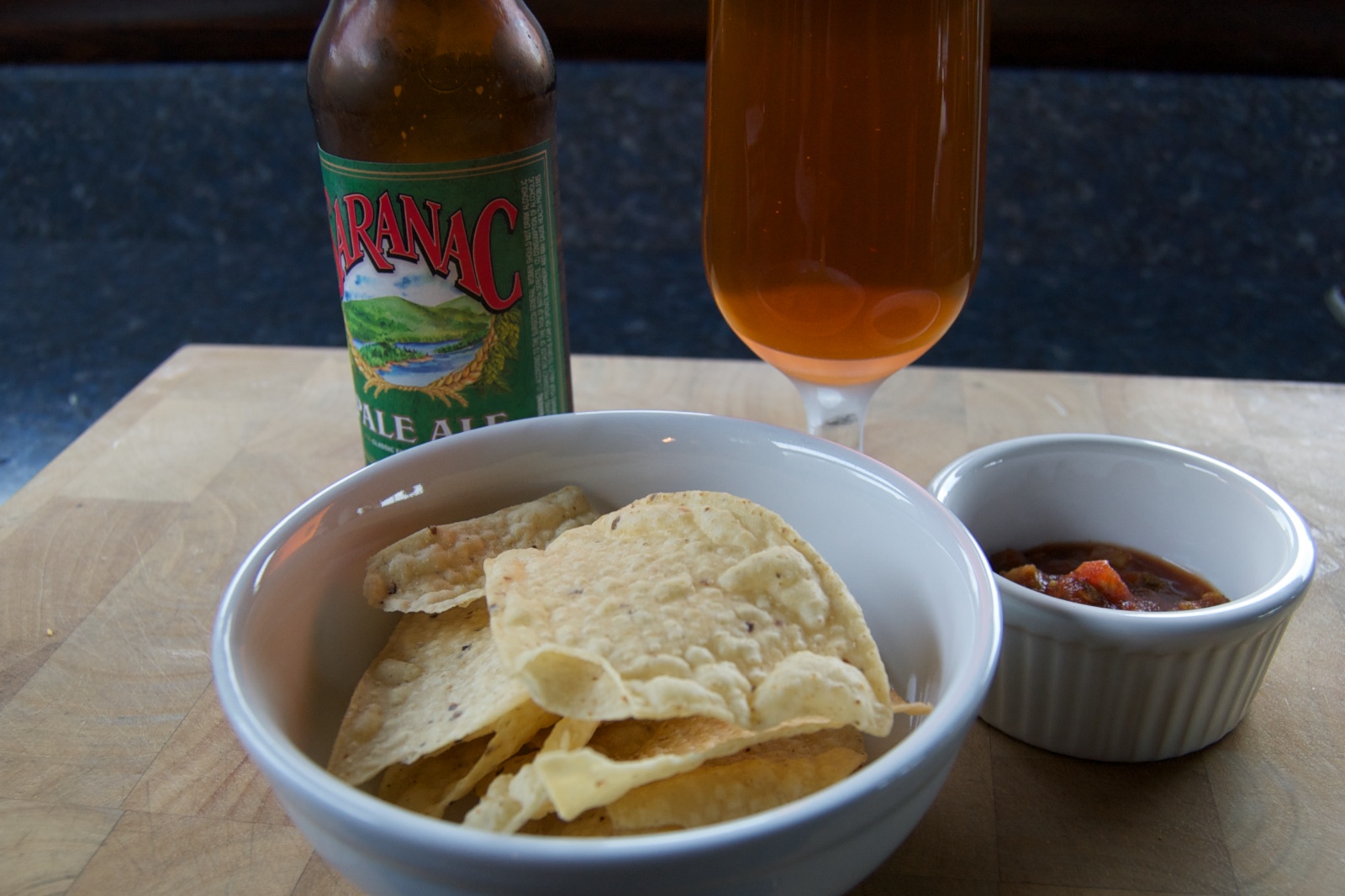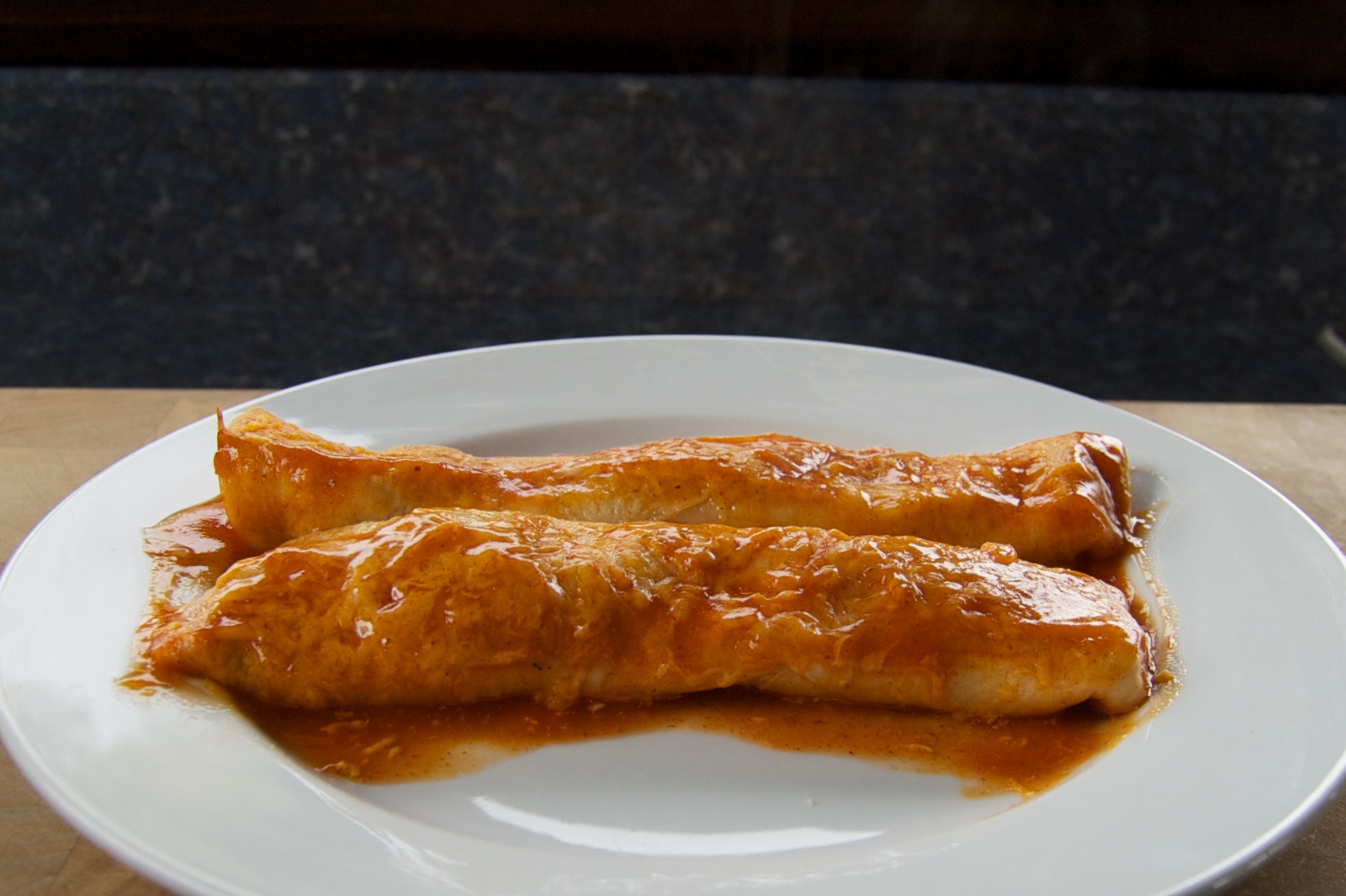 Weight at beginning of the day: 121.0 lbs. Weight at the beginning of the next day: 121.0 lbs.