What I ate: October 31, 2012
Breakfast: Chorizo breakfast burrito with chorizo, onion, green pepper, jalapeño and egg.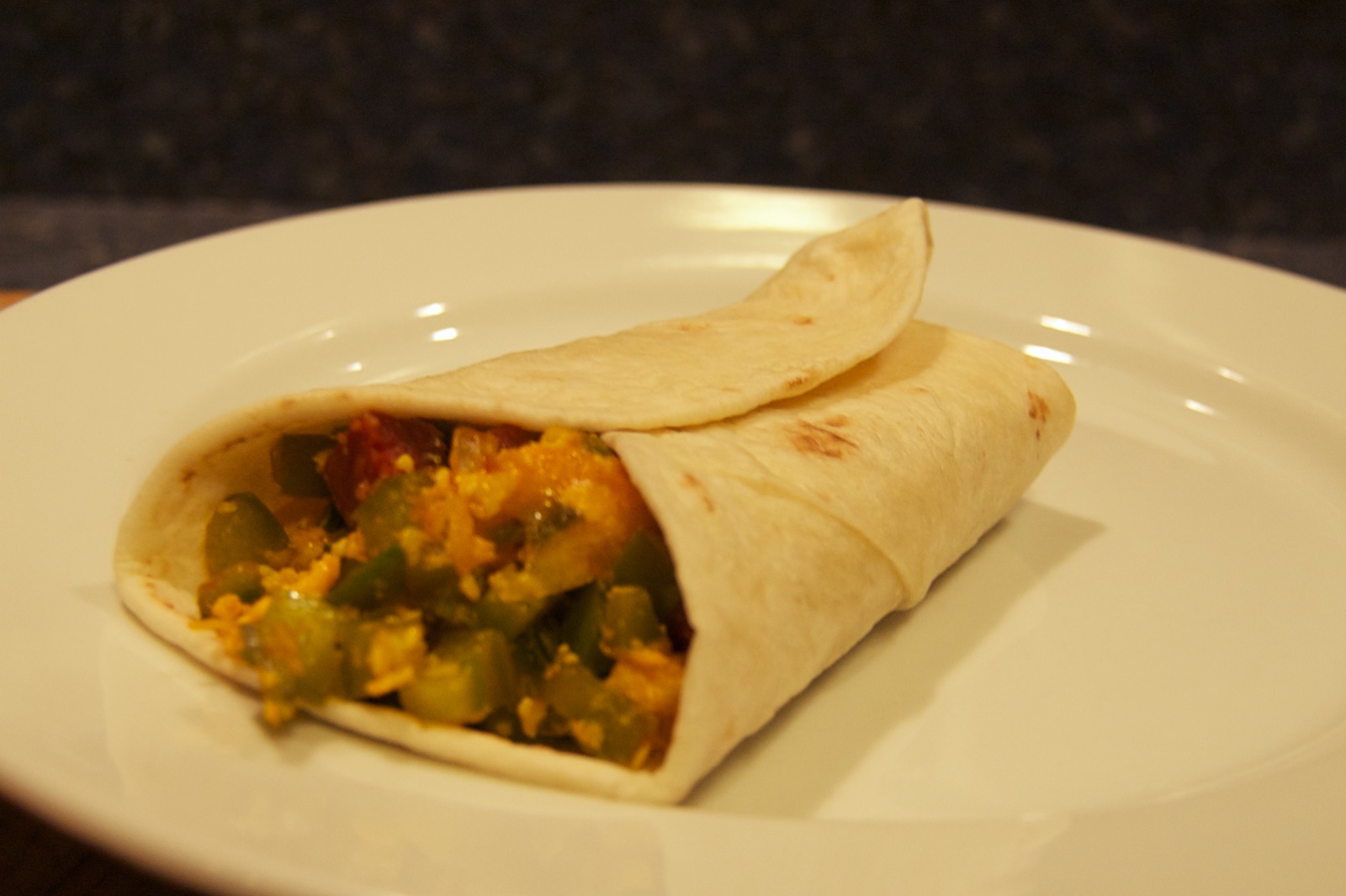 Snack: 1.0 oz. Sriracha chex mix .
I was planning on having Zucchini and bacon stir-fry for lunch and even got so far as to cooking the zucchini, but I went back to my computer while it was cooking and got distracted as it was a little over-cooked. So on to plan B:
Lunch: Grilled ham and cheese . With 2.6 oz. baked ham and 3/4 slice of Swiss cheese on one slice of Barowski's wheat bread, cut in half. And Kettle Chips hot jalapeño potato chips.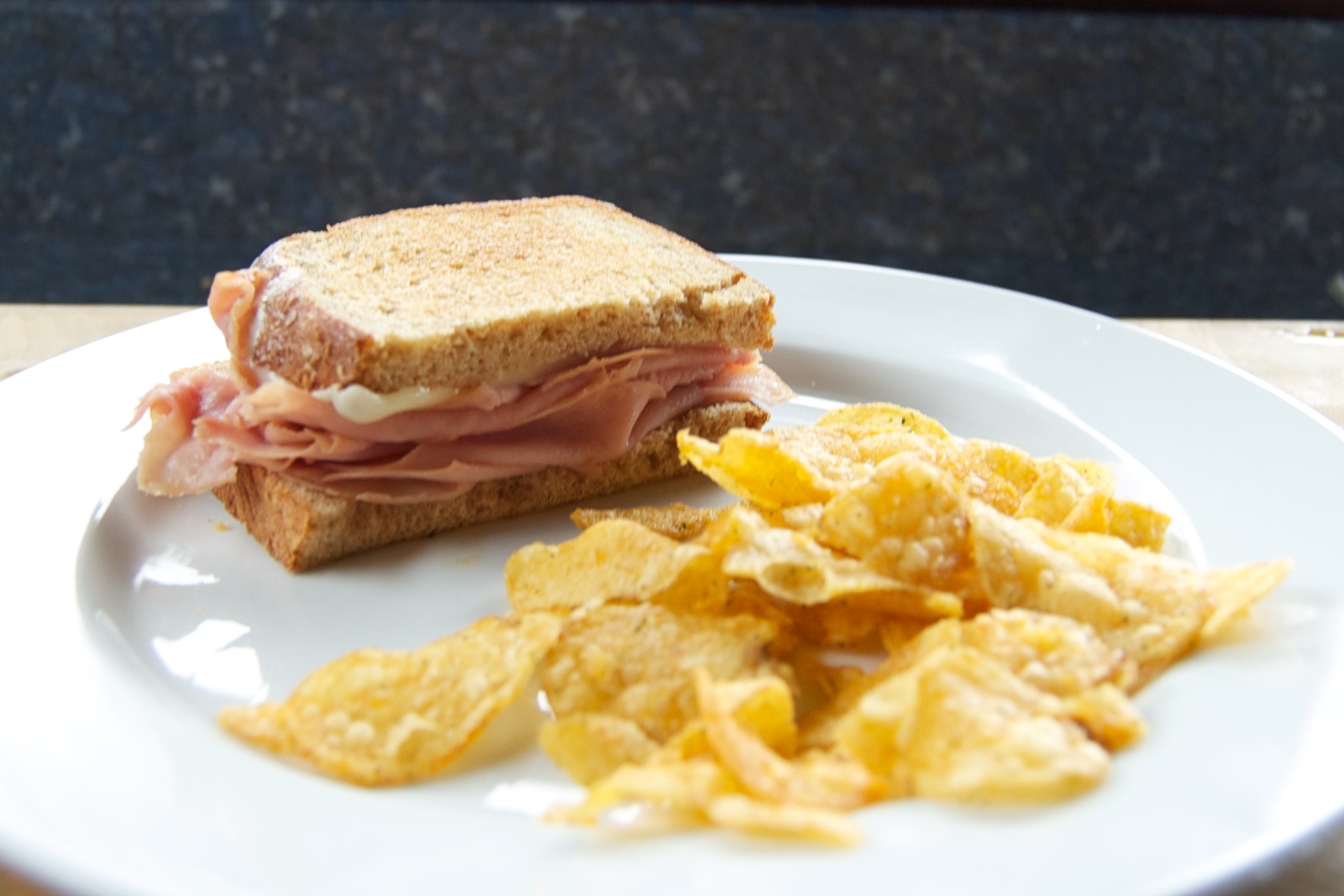 Snack: 1.0 oz. peanuts.
Dinner: Japanese-style beef curry with potatoes, carrots, celery and onion.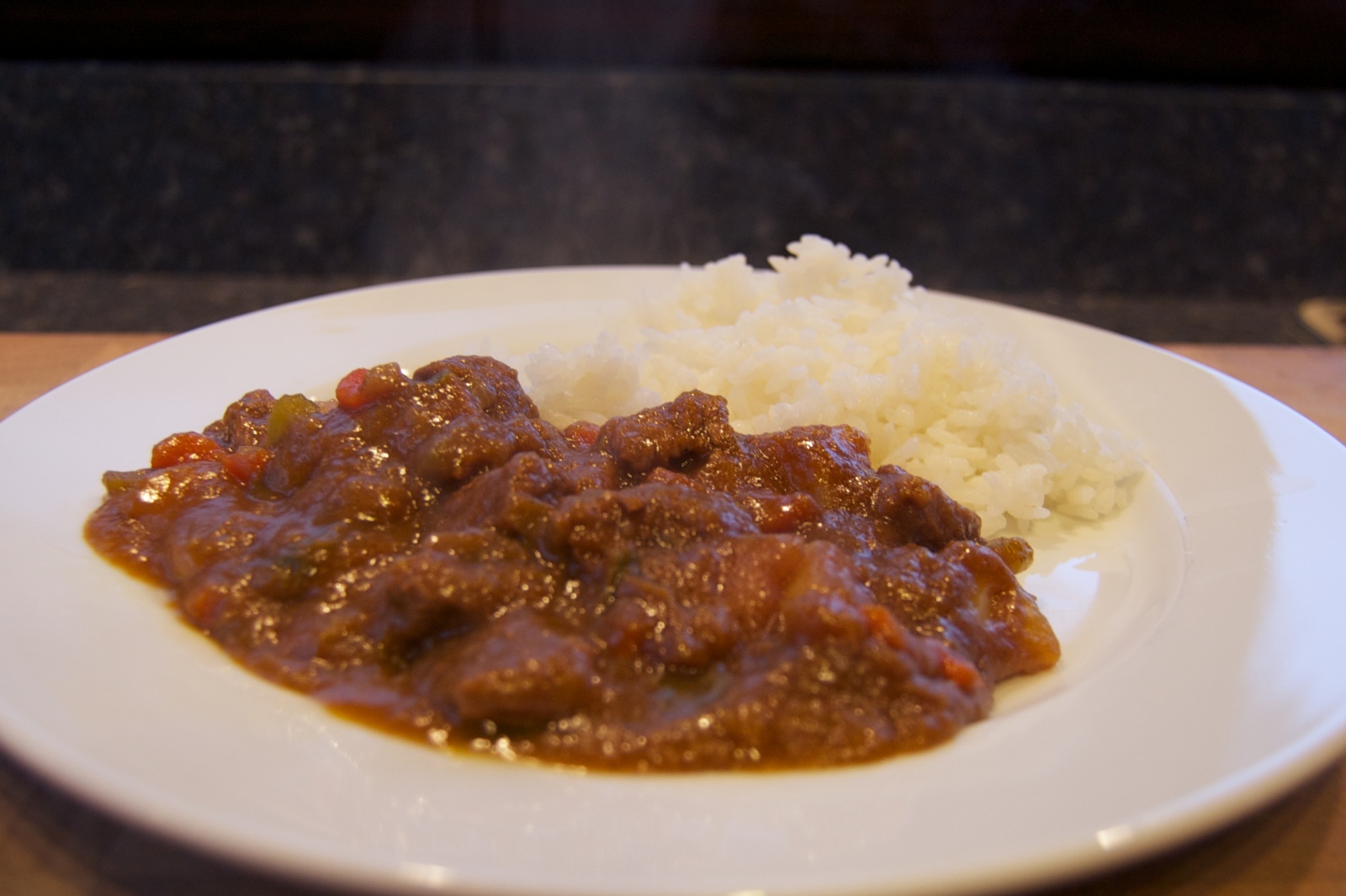 And 2 glasses of Danzante Chianti. I didn't really intend to open Chianti, but I grabbed the wrong bottle out of the cooler and didn't notice before I opened it.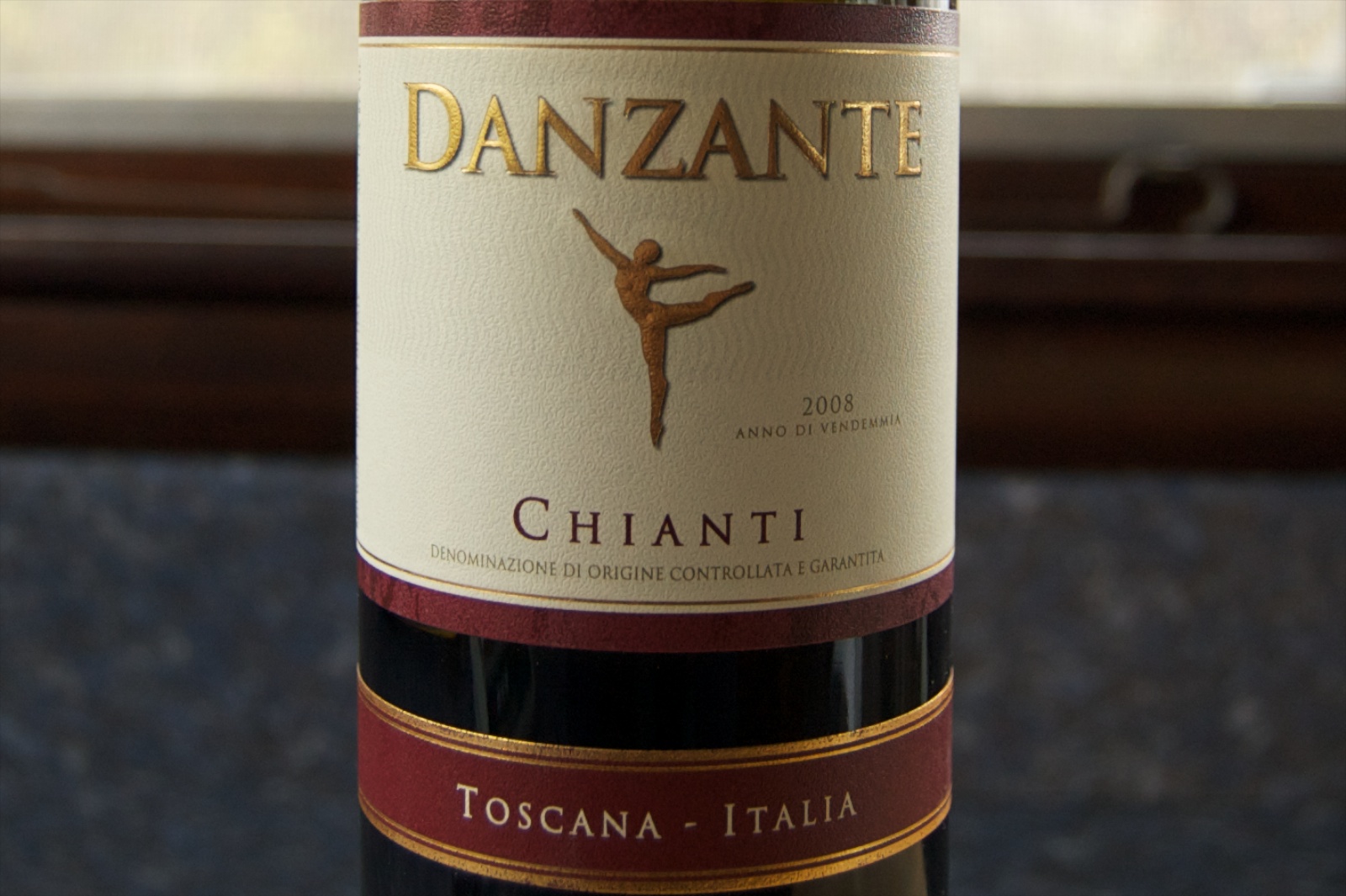 Weight at beginning of the day: 121.8 lbs. Weight at the beginning of the next day: 122.2 lbs.