What I ate: March 13, 2013
Breakfast: Chorizo breakfast burrito with chorizo, onion, green pepper, jalapeño and egg.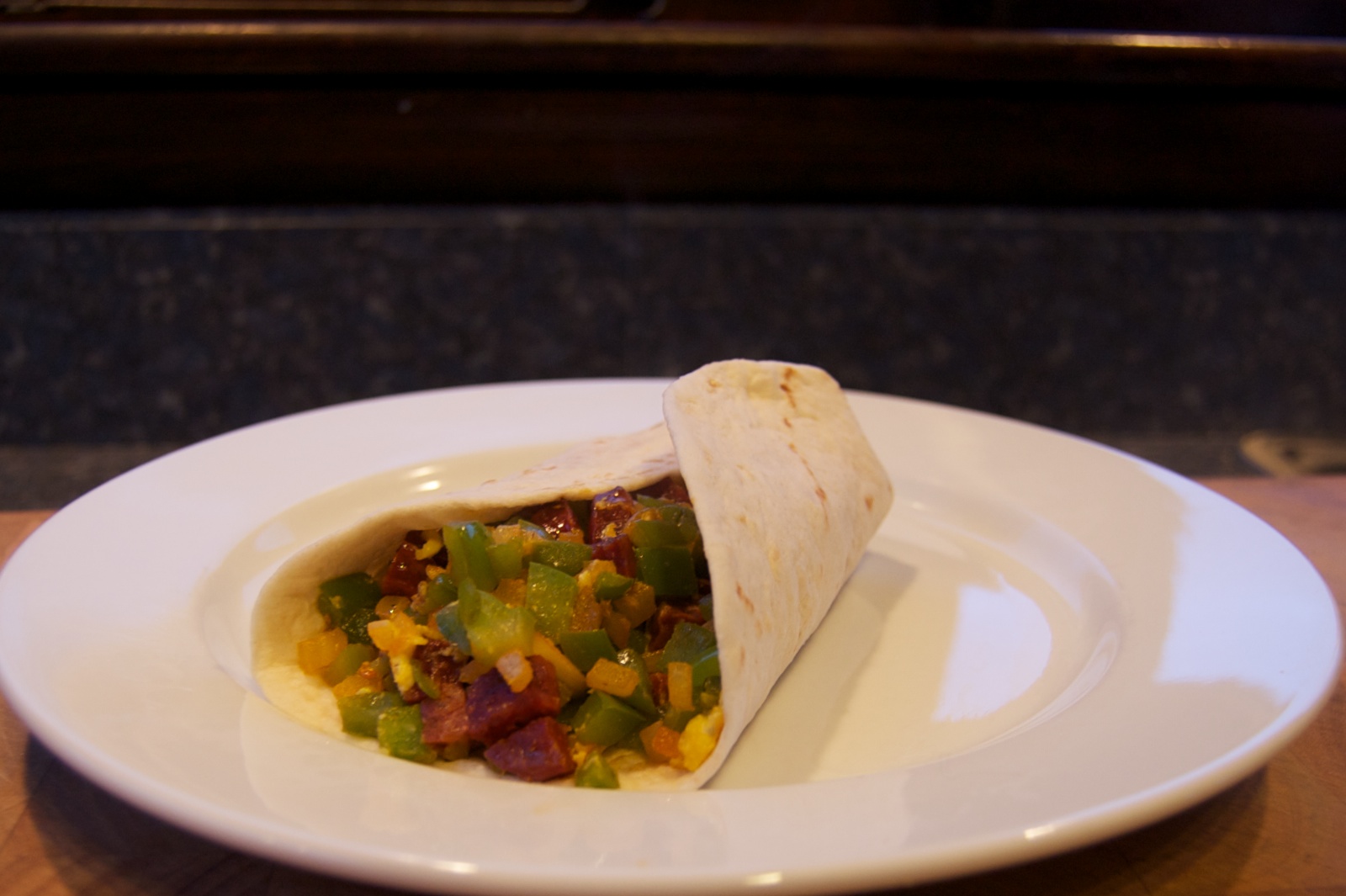 Walked 3.46 miles in 58:34.
Snack: 1.0 oz. Sriracha chex mix .
Lunch: Turkey and cabbage stir-fry with rice.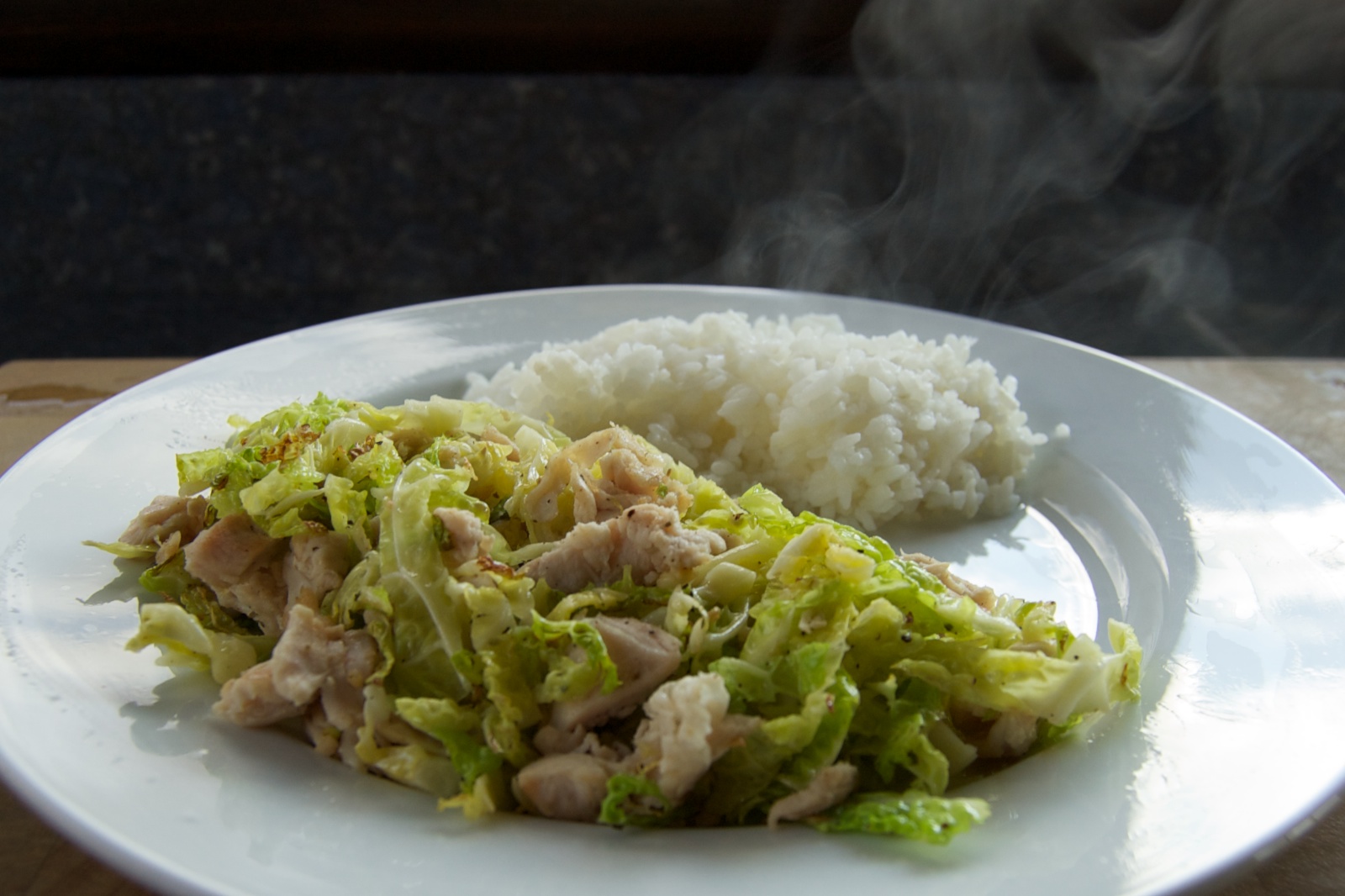 Snack: 1.0 oz. potato chips with bacon and horseradish sour cream dip.
Started a batch of braised beef short ribs . The 5.14 lb. package was bigger than I thought - it didn't even fit in my gigantic sauté pan!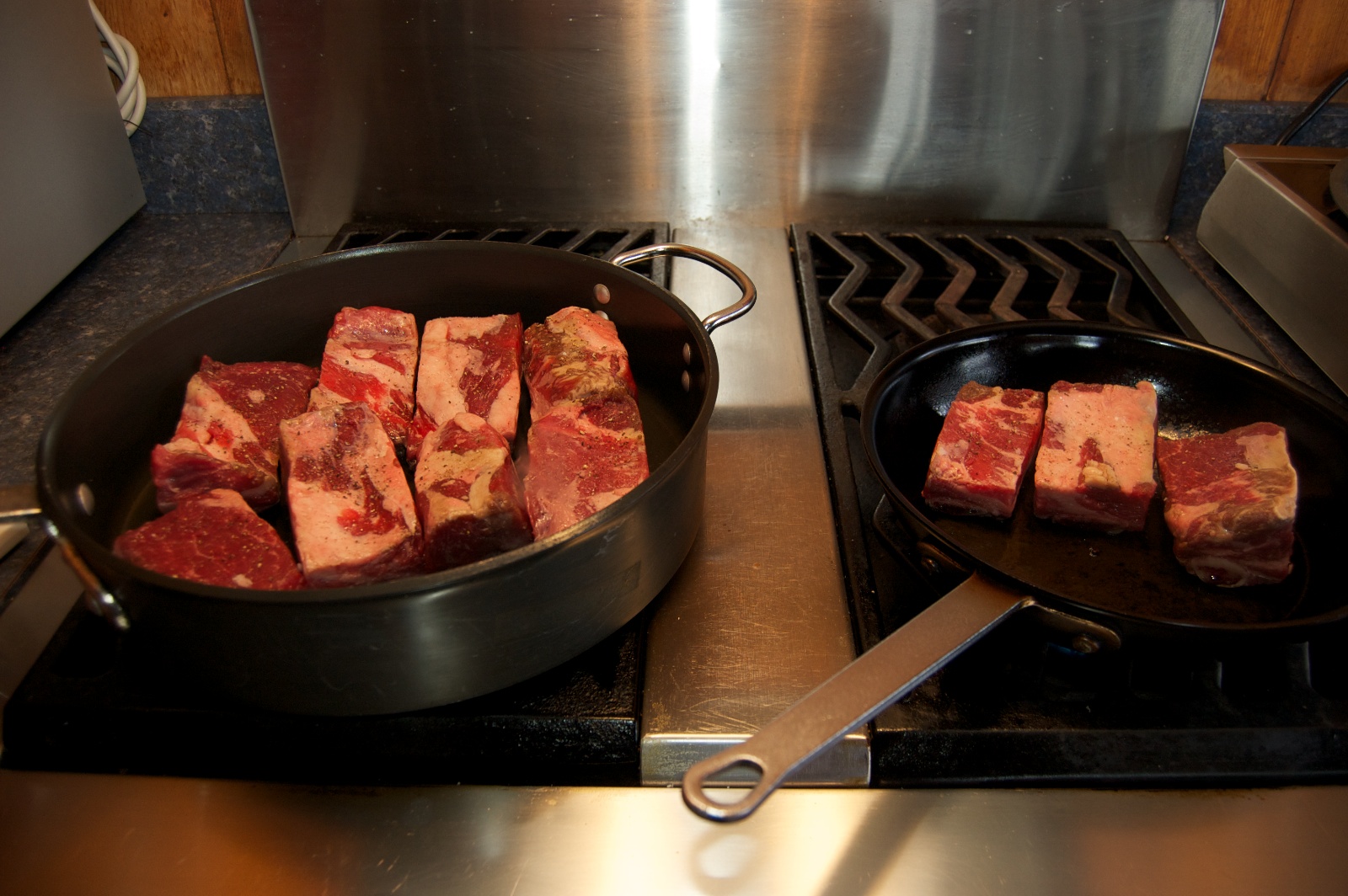 Browned, mirepoix and wine prepared, and ready to marinate overnight.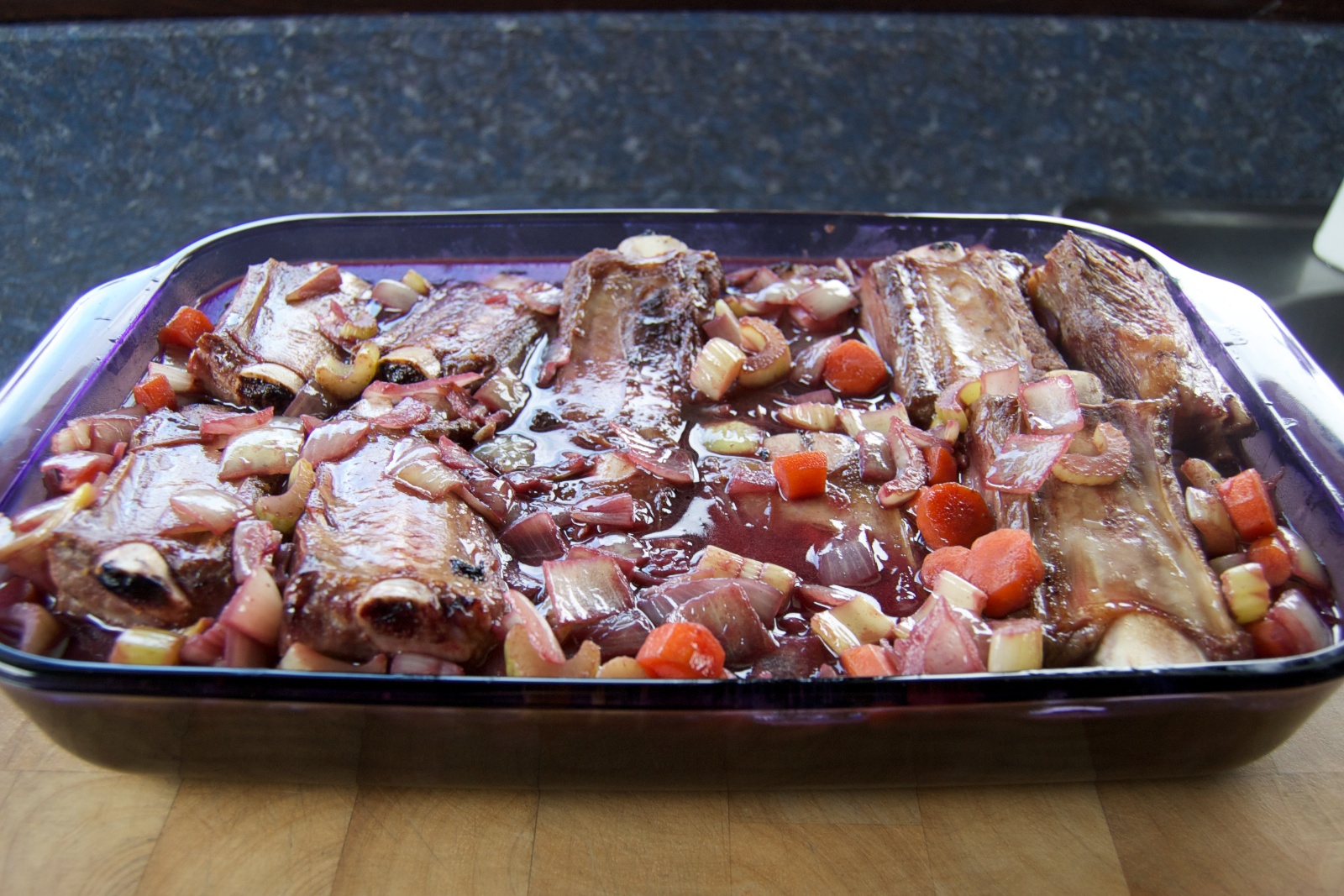 Dinner: Mom's barbecued pork (previously frozen) and rice.
And 2 glasses of Don Cano malbec.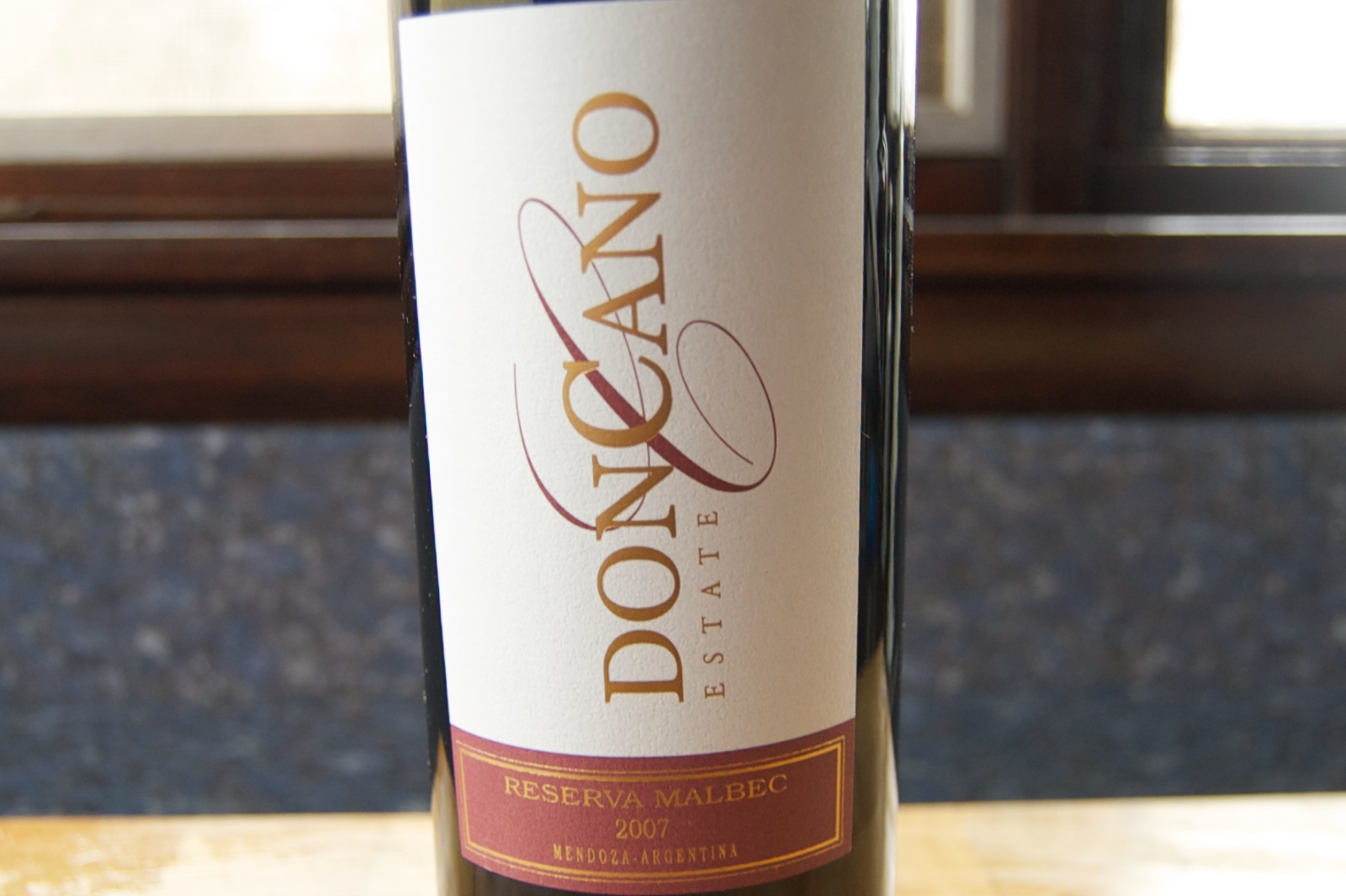 Weight at beginning of the day: 122.8 lbs. Weight at the beginning of the next day: 123.6 lbs.