What I ate: March 20, 2013
Breakfast: Chorizo breakfast burrito with chorizo, onion, green pepper, jalapeño and egg.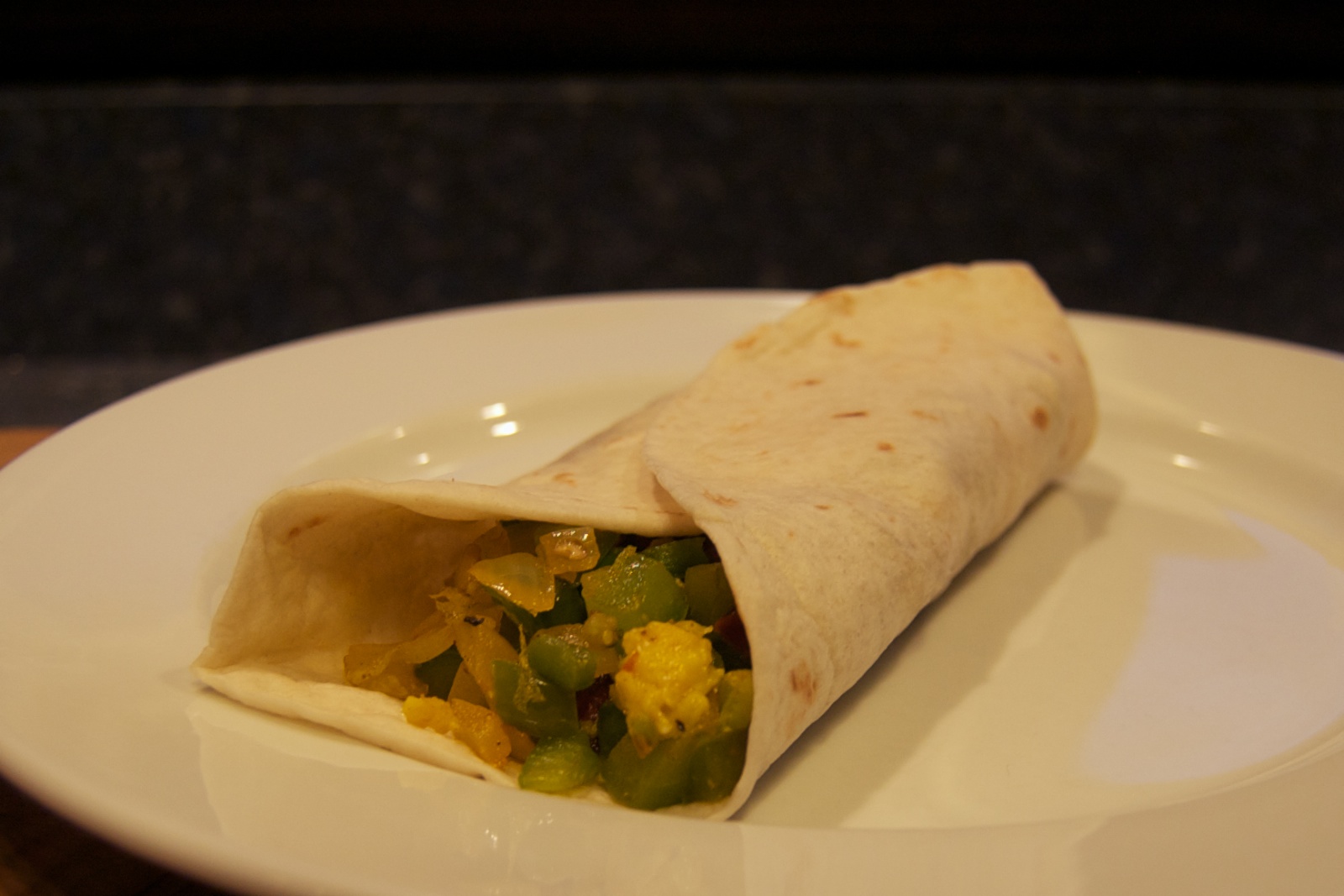 Snack: 1.0 oz. Sriracha chex mix . And, later, a small bowl of wakame soup.
Lunch: Sopresata English muffin sandwich with Kettle Chips hot jalapeño potato chips.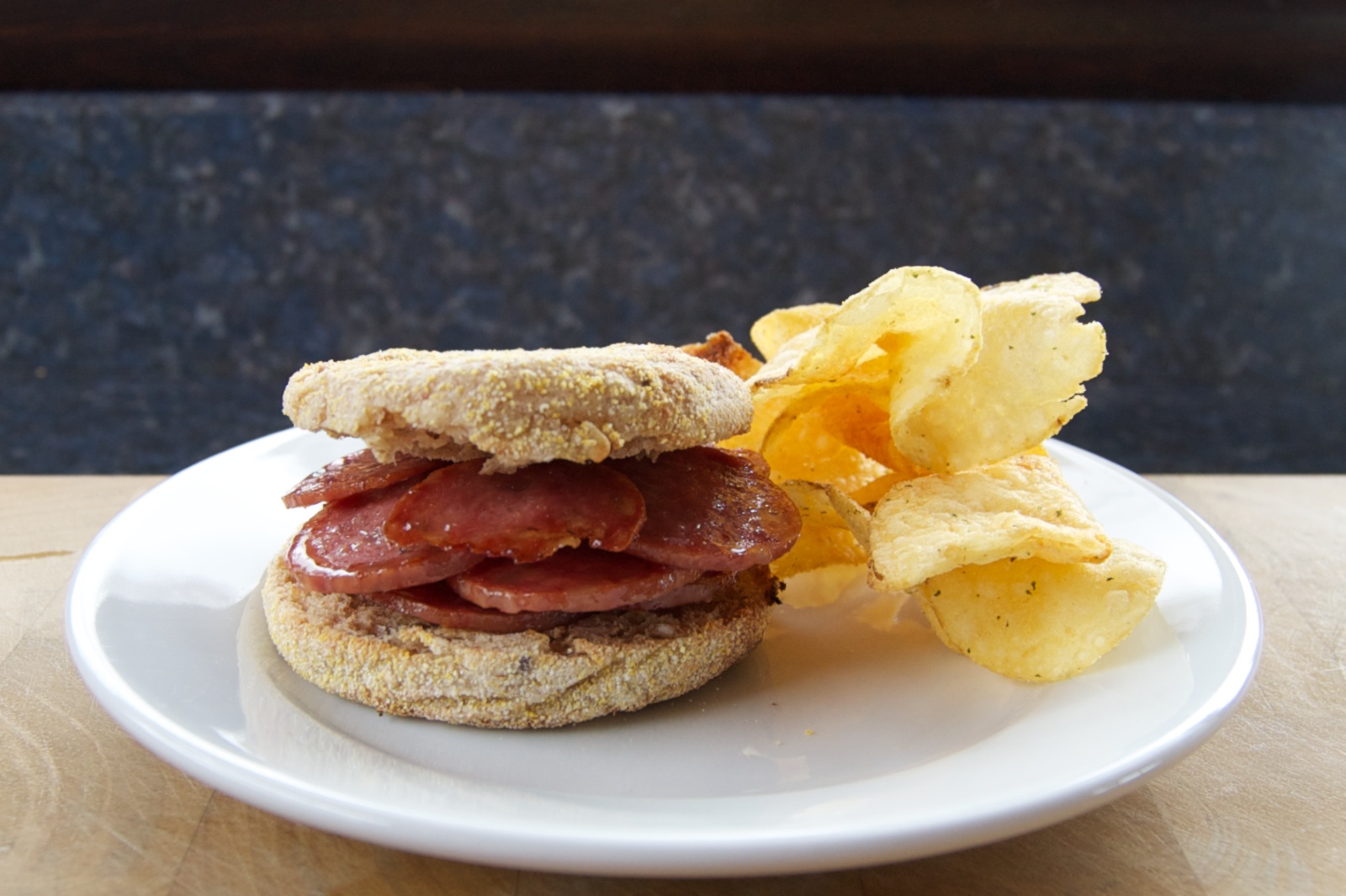 Snack: Japanese rice crackers, the edamame flavored ones from yesterday. And later, some smoked squid.
Dinner: Steak and baked potato . Actually, I'm almost certain this is a piece of bison from the Interlaken restaurant at the Interlaken Inn, Lake Placid, NY. We brought back leftovers from Roscoe, but it was so good I decided to eat them myself.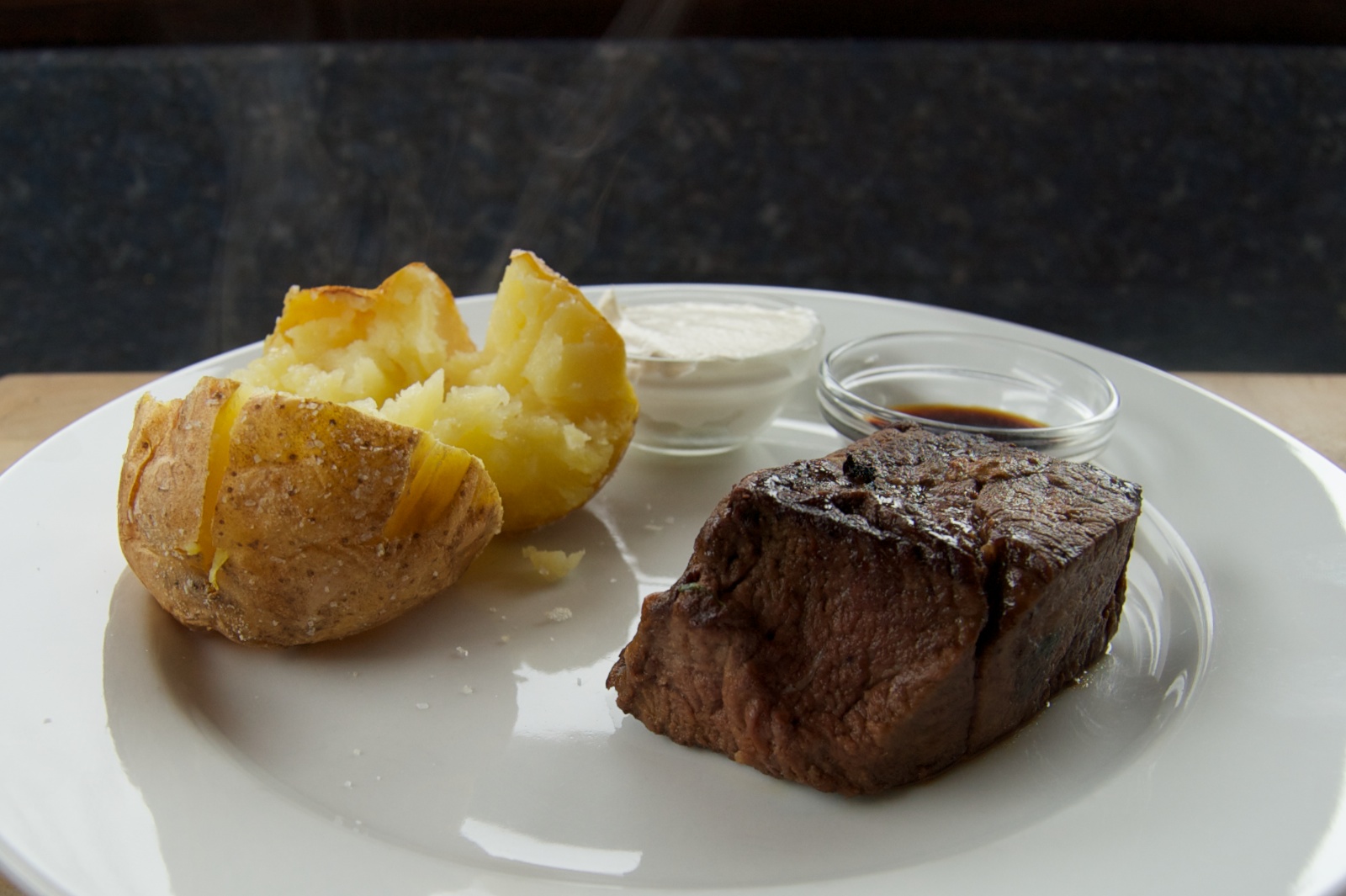 And 2 glasses of Juan Benegas malbec.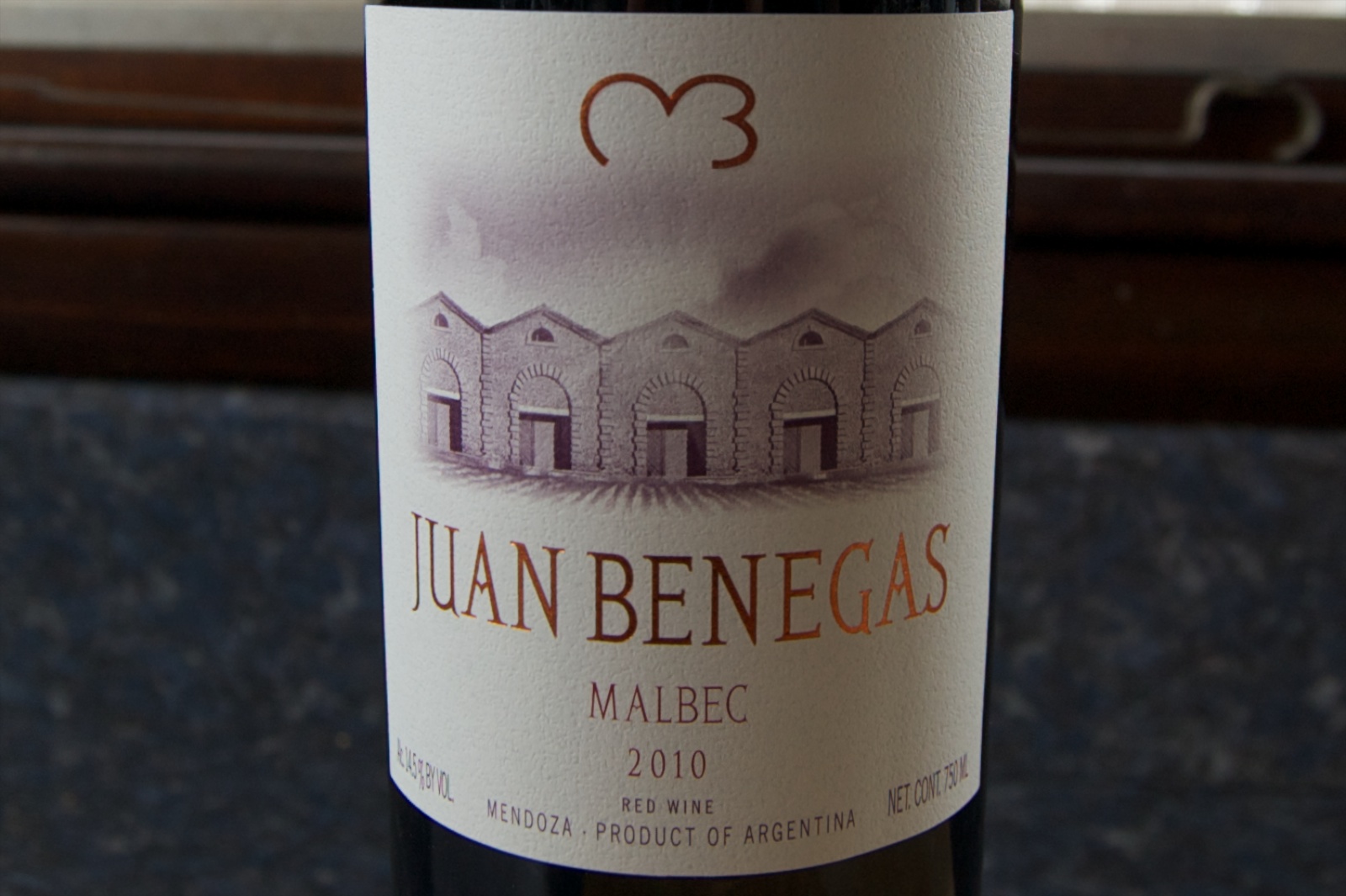 Dessert: 1 square of Ghiradelli intense dark sea salt soiree chocolate bar.
Weight at beginning of the day: 123.4 lbs. Weight at the beginning of the next day: 122.8 lbs.