CSA Week #8 (2013)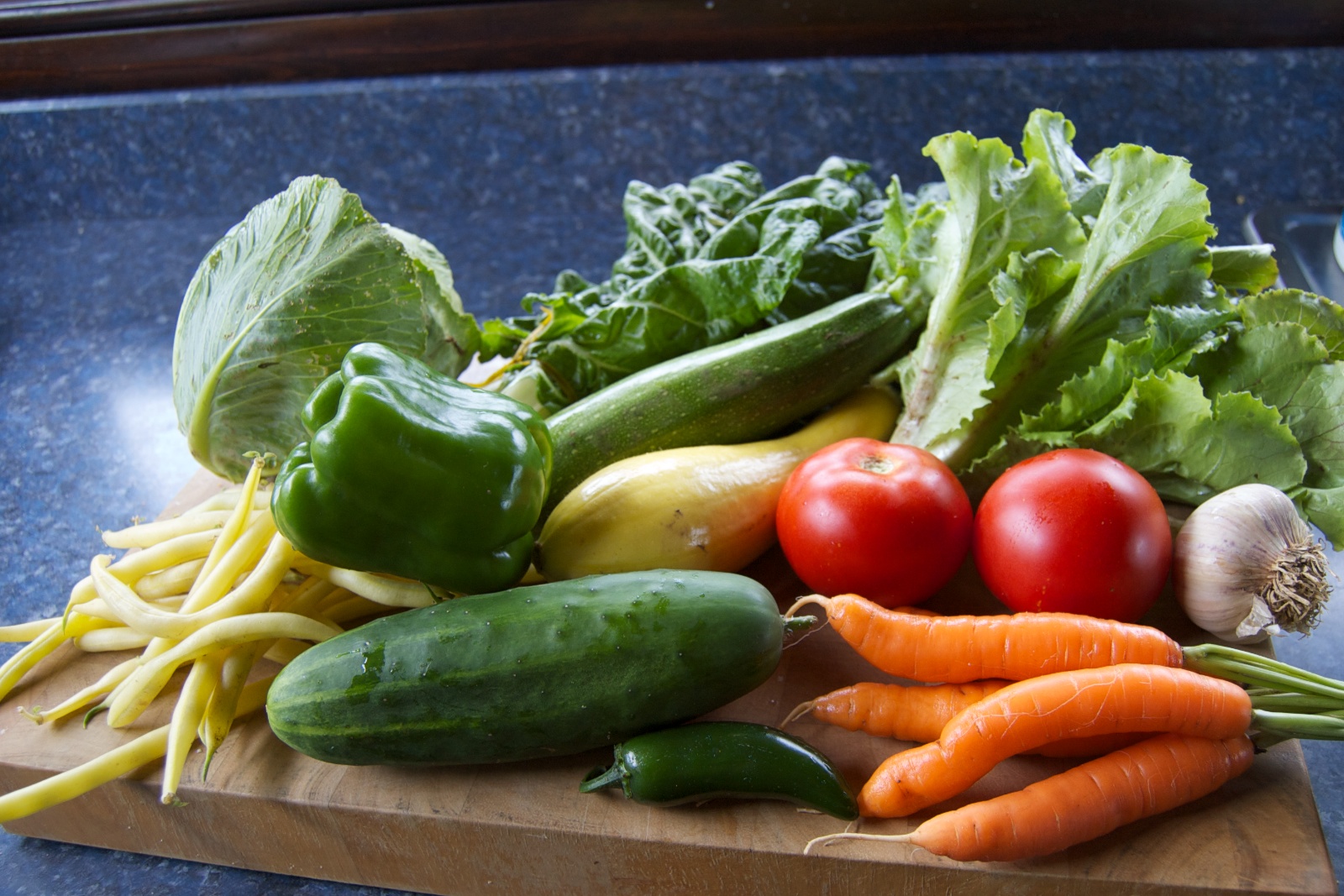 This week: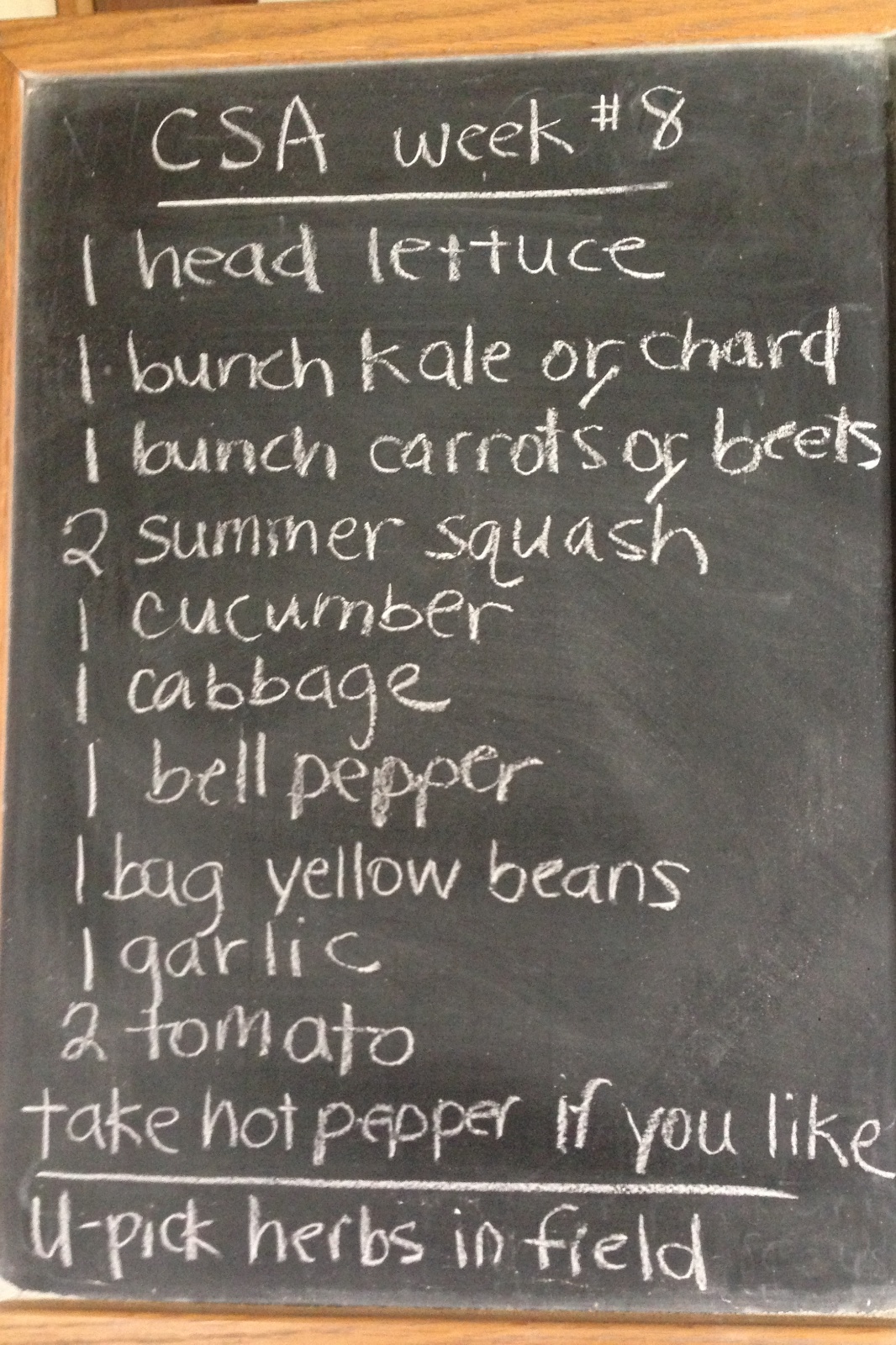 I selected:
lettuce chard carrots zucchini yellow summer squash cucumber cabbage green bell pepper yellow beans garlic tomato jalapeño
All packaged and ready to refrigerate. I cleaned some of the lettuce and vacuum sealed it in a jar for salad. The rest I left whole for things like sandwiches. The garlic sits out on the windowsill to dry for a week before going into the 55°F cooler. The tomatoes go into the 55°F cooler right away. The beans I tipped and tailed and blanched for 2:30 before chilling and vacuum sealing. Everything else was just cleaned and put in zip-lock bags.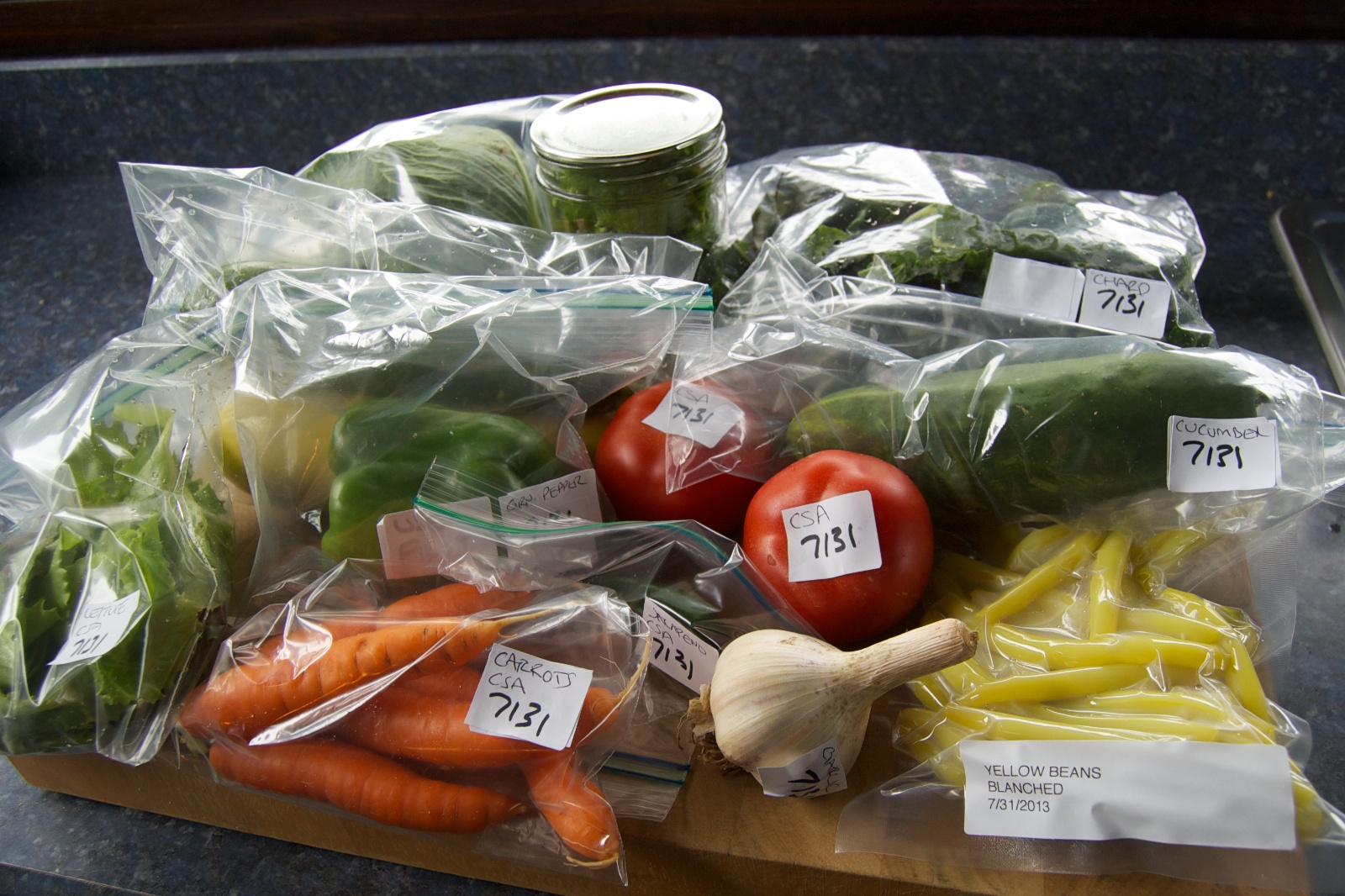 I used the green pepper to make Veggie sausage and green pepper stir-fry .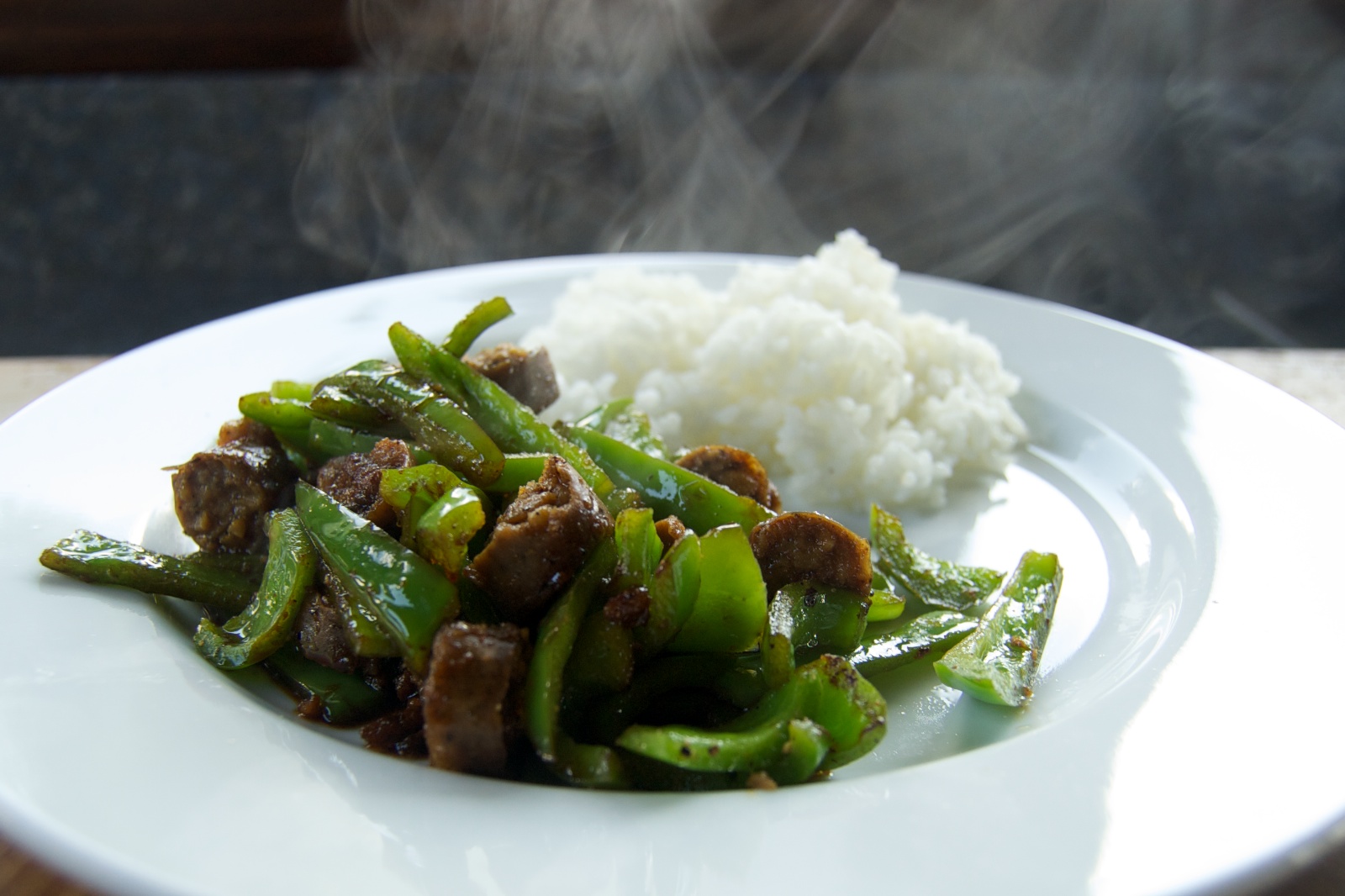 I used one of the carrots in Corn chowder .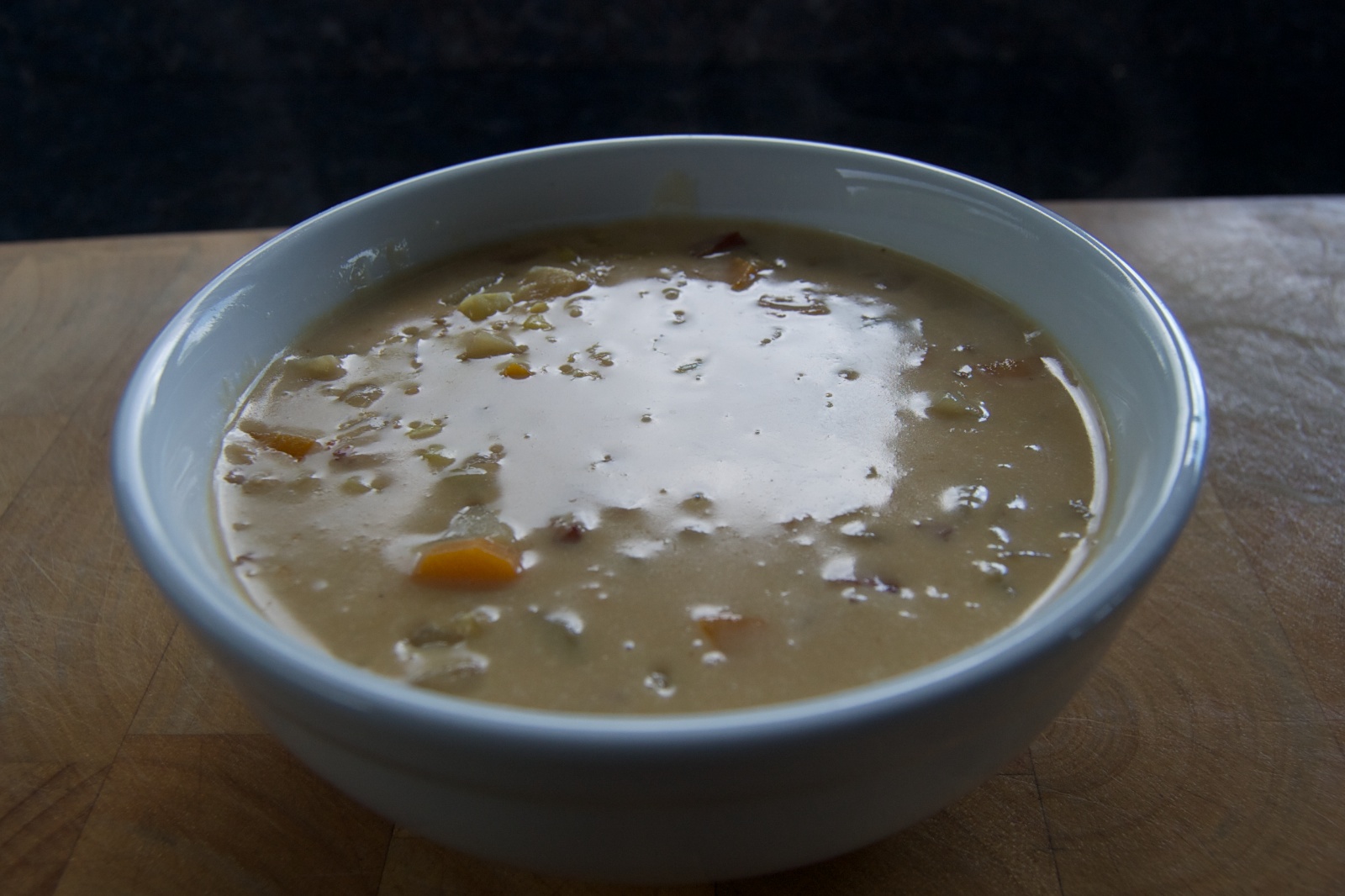 I used part of a tomato to make bruschetta .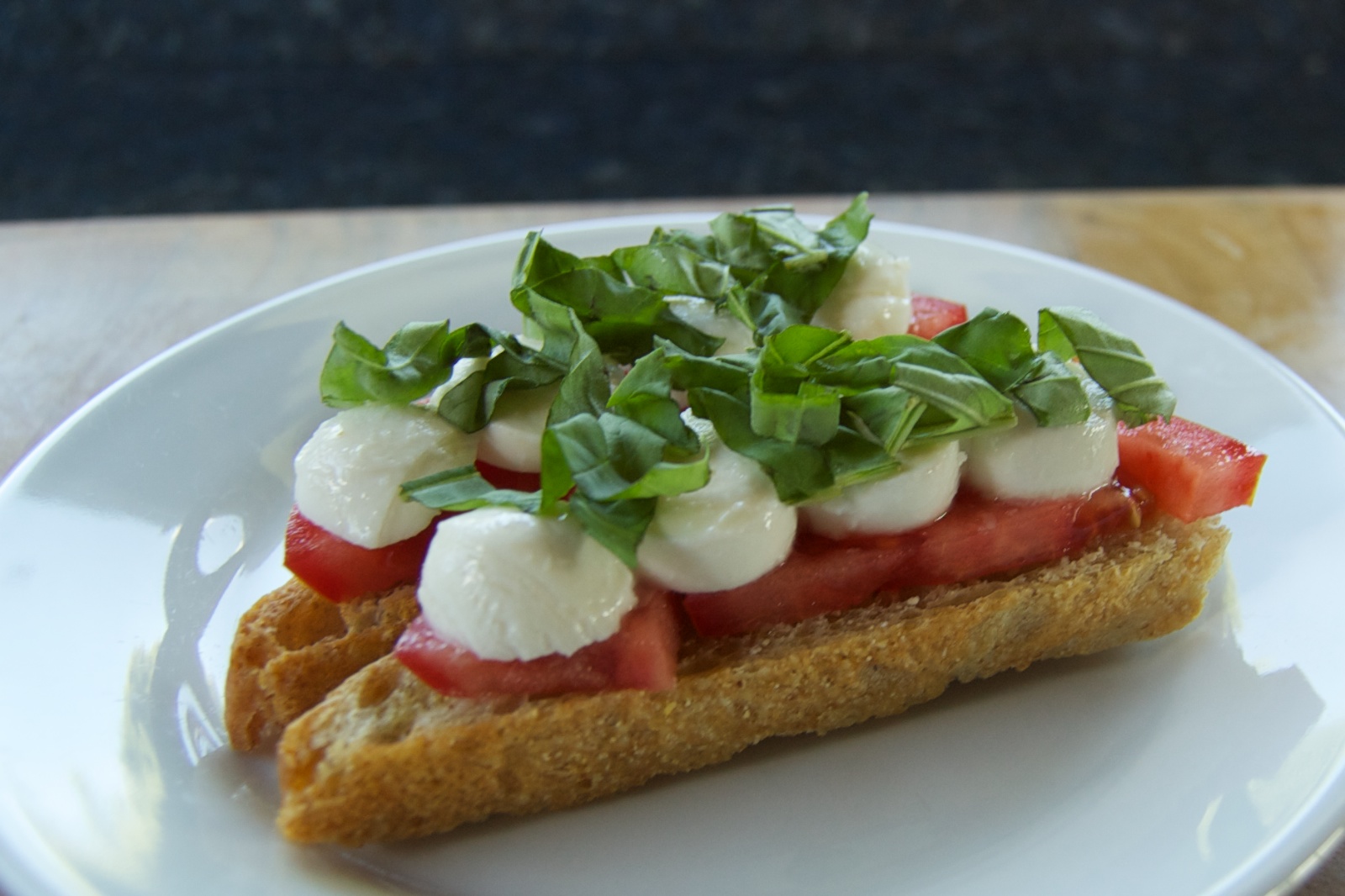 I used the rest of that tomato to make Whole wheat pasta with zucchini, tomato and prosciutto .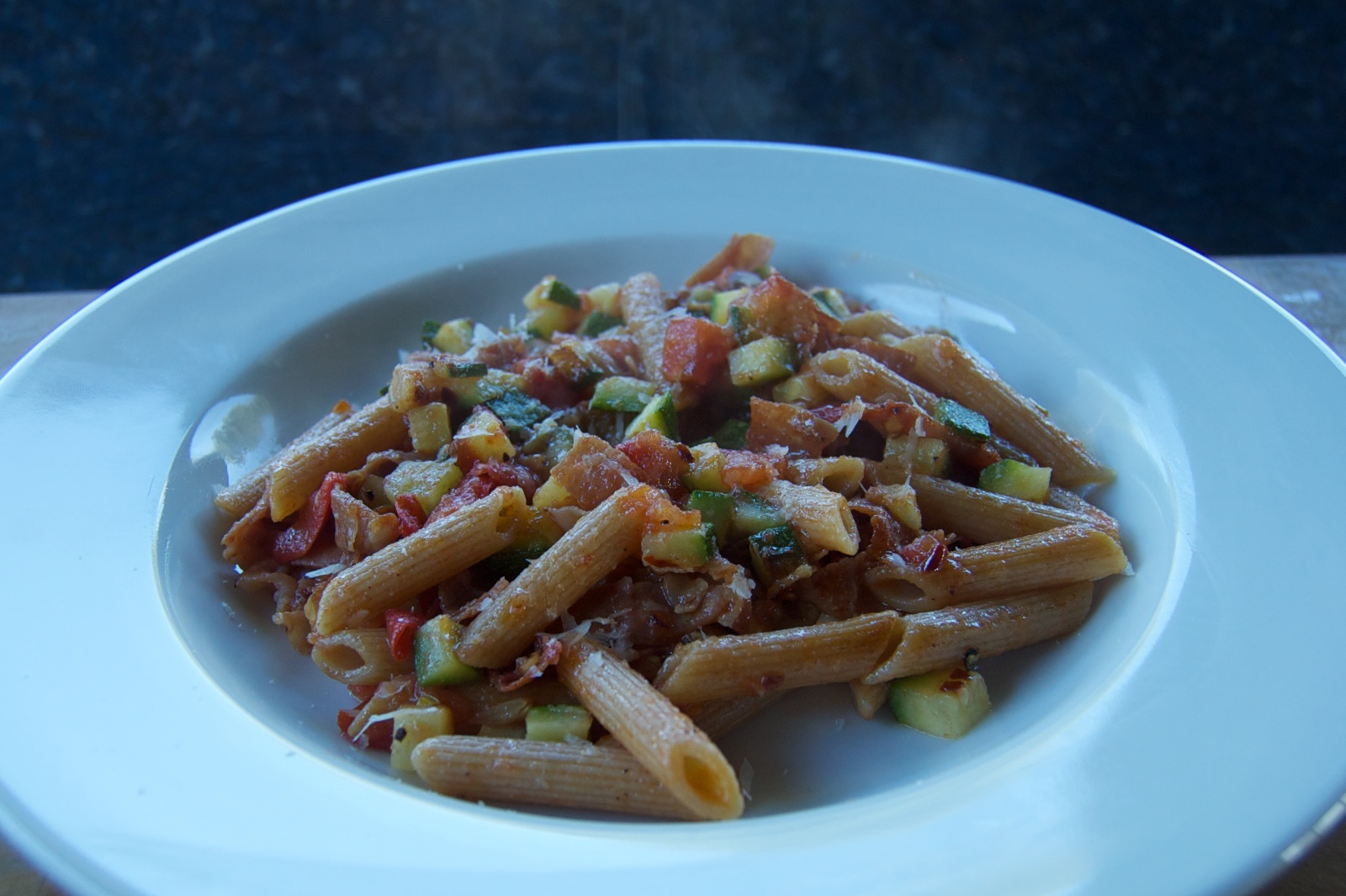 I used part of the other tomato for Bagel, lox and cream cheese .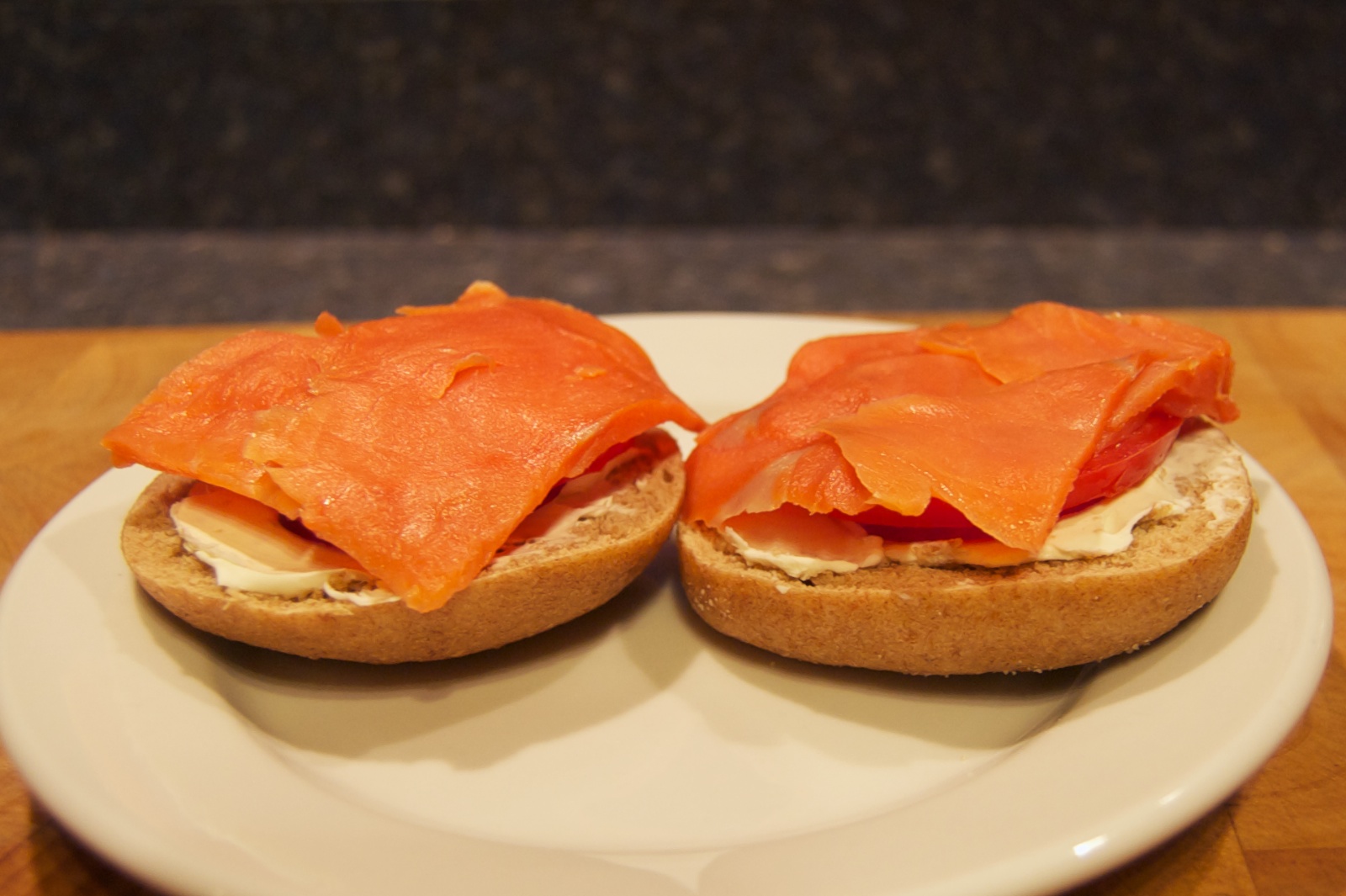 I used some of the beans for a spicy bean side dish for my meatloaf.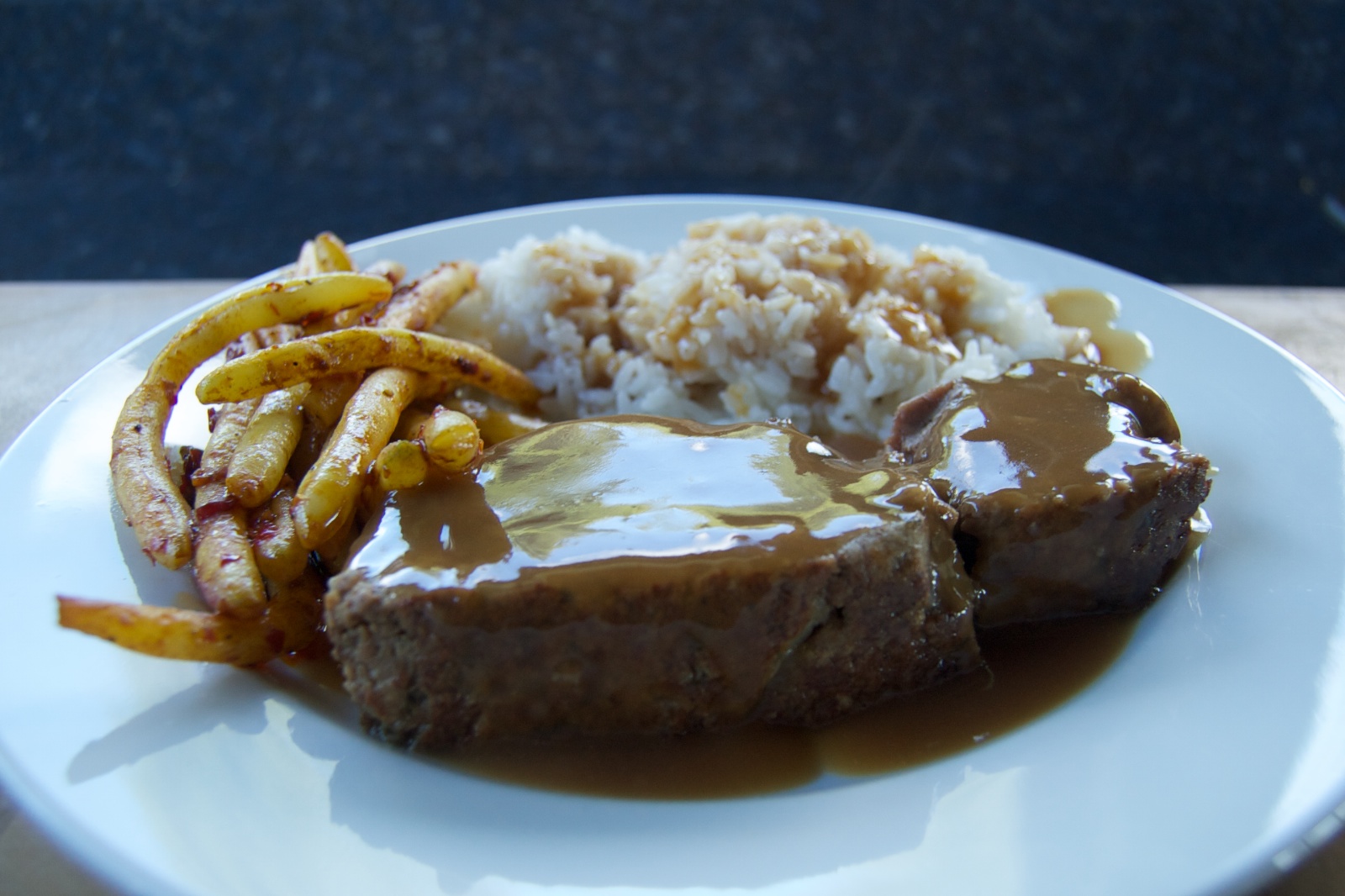 I used the lettuce for salad.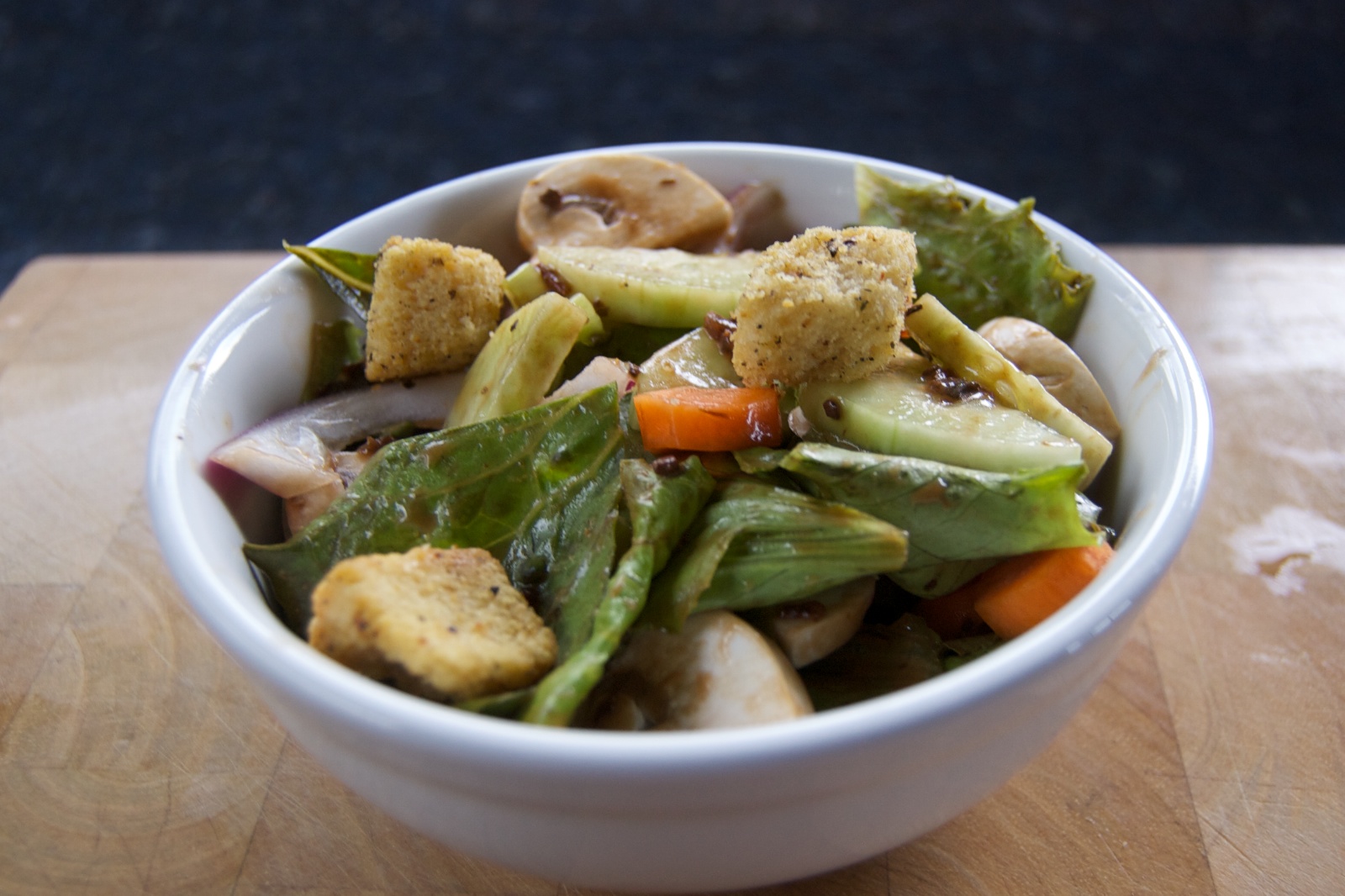 Last week: CSA Week #7 Next week: CSA Week #9