CSA Week #7 (2013)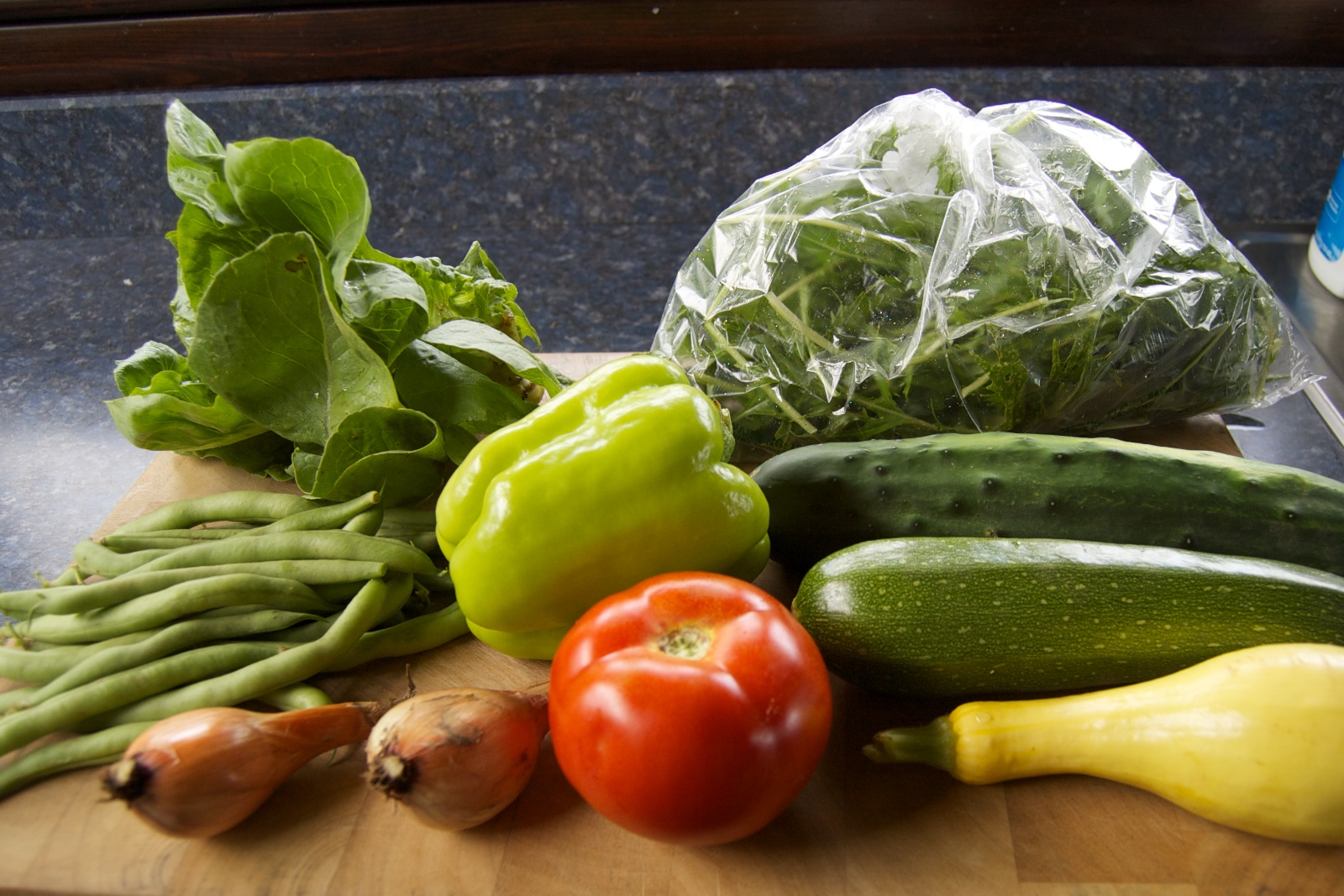 This week: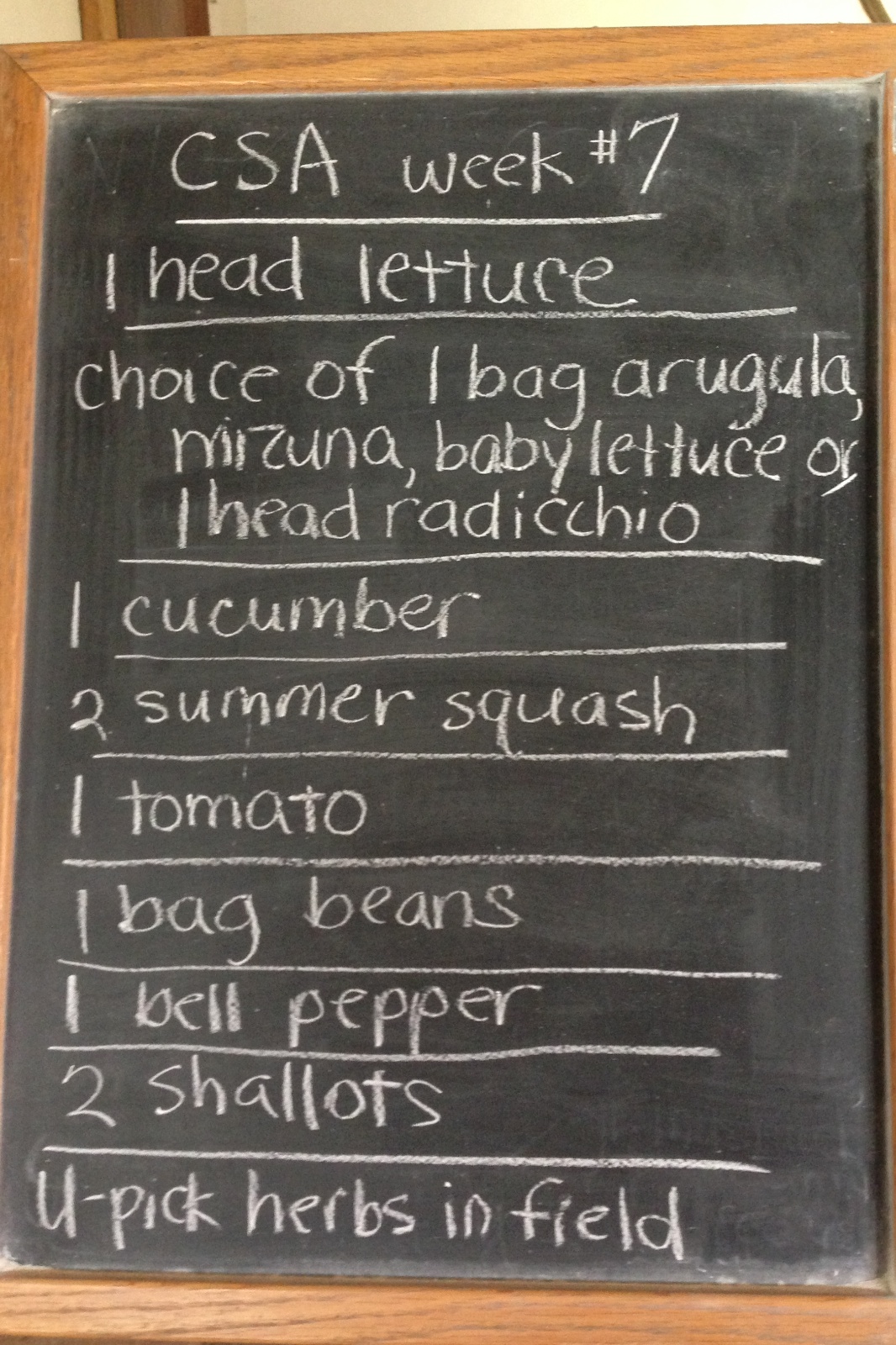 I selected:
lettuce mizuna cucumber zucchini yellow squash tomato green beans bell pepper shallots
Prepped and ready. The lettuce was washed, torn and vacuum sealed in a jar for salad. The green beans were tipped, tailed, blanched for 2:30, chilled and vacuum sealed. The tomato went into the 55°F chiller. The shallots will sit out for a week to dry out before going into the 55°F chiller. Everything else was washed and put in zip-lock bags for the refrigerator.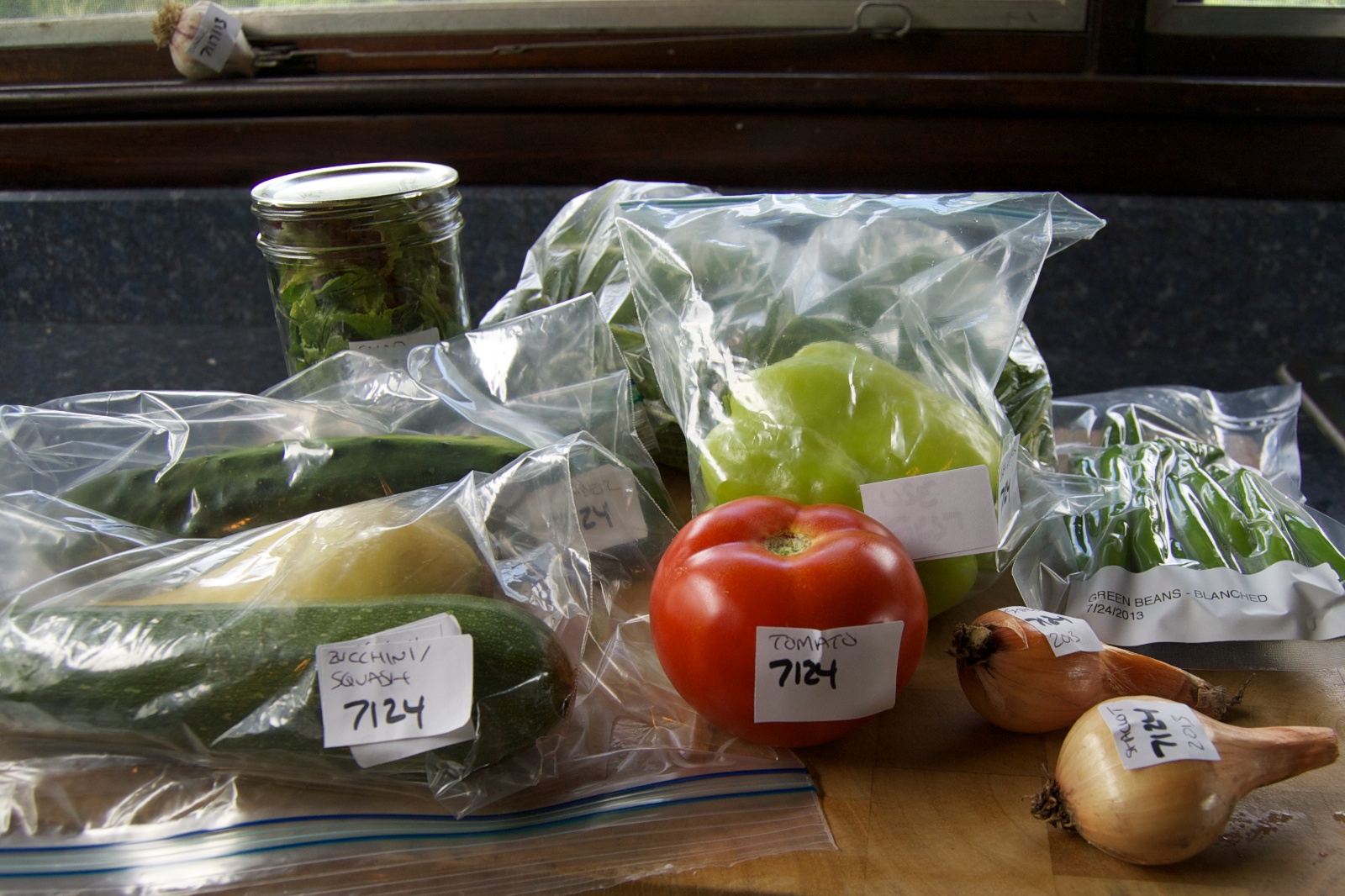 I used the green pepper to make Veggie sausage and green pepper stir-fry .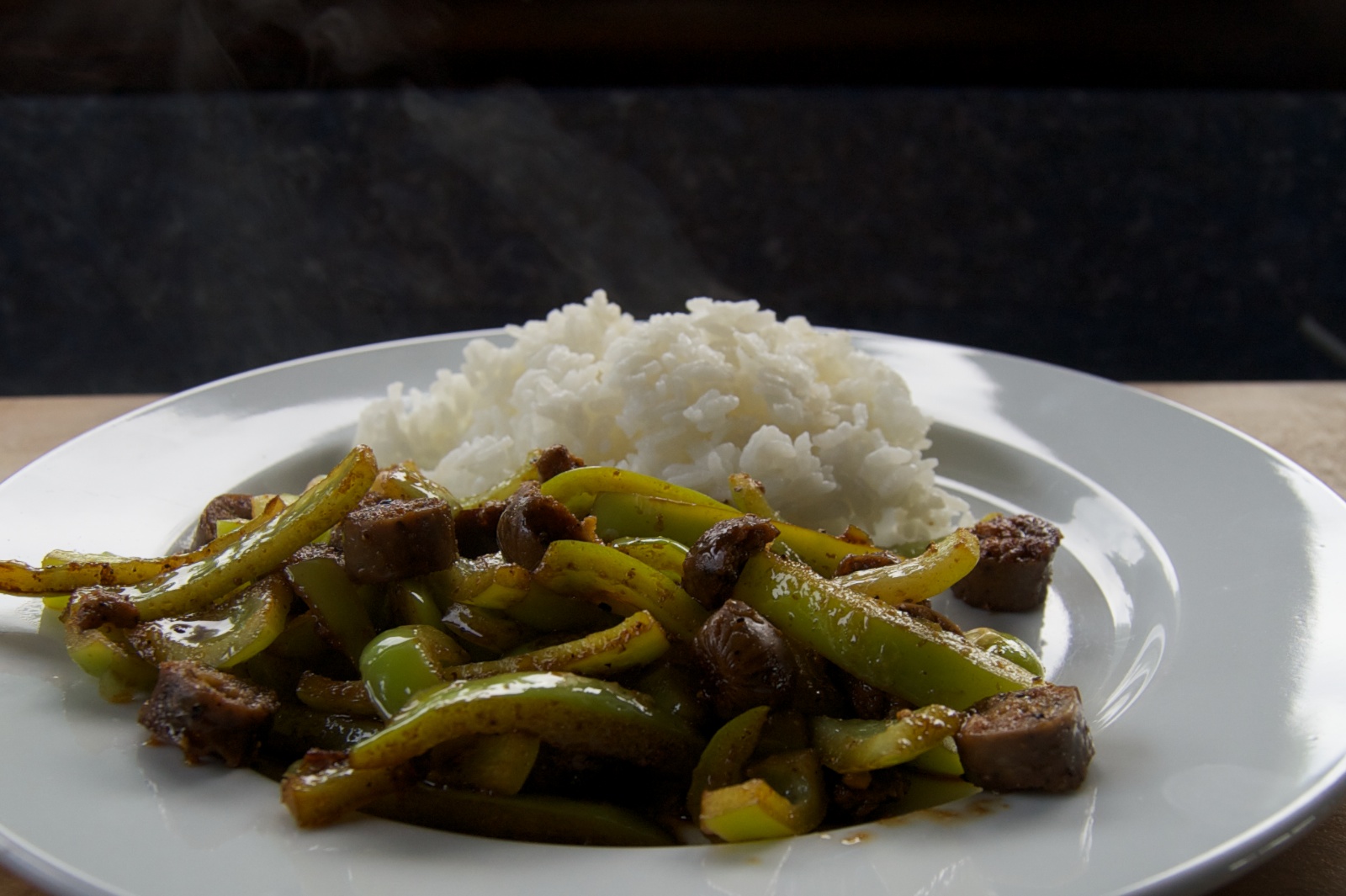 I used the tomato to make Bagel, lox and cream cheese and also a Bacon, lettuce and tomato sandwich (BLT) .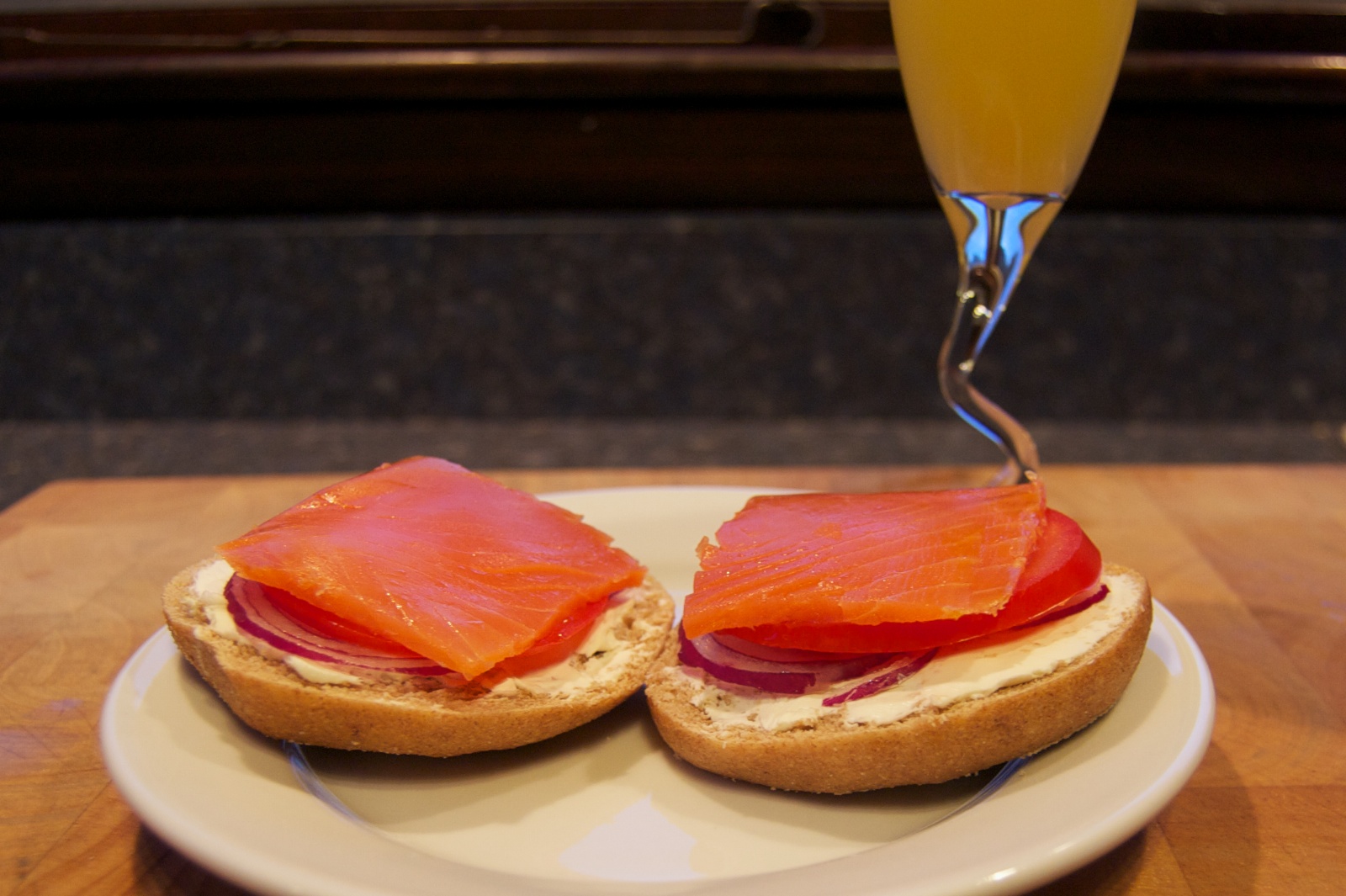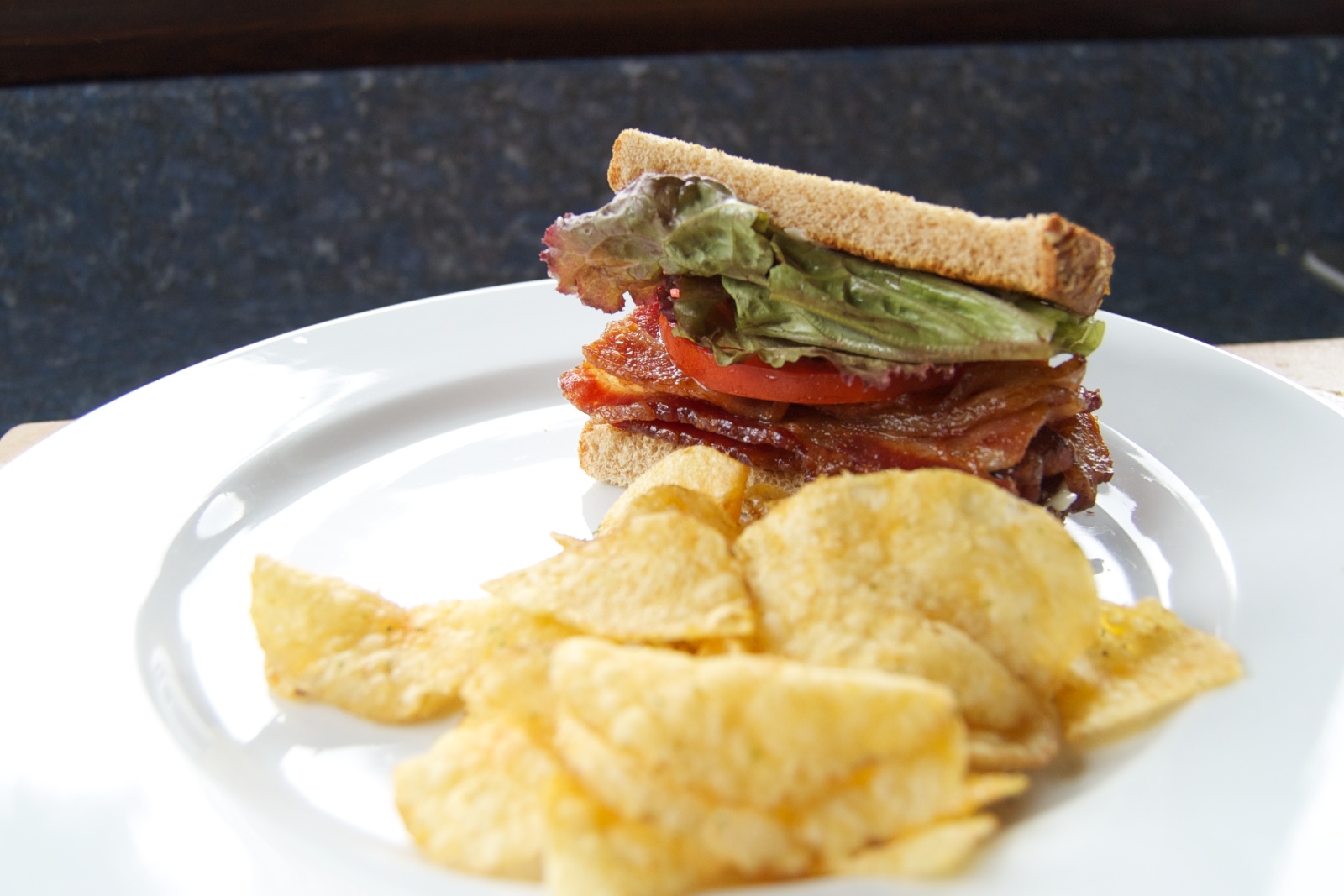 I used a handful of green beans to make green bean risotto .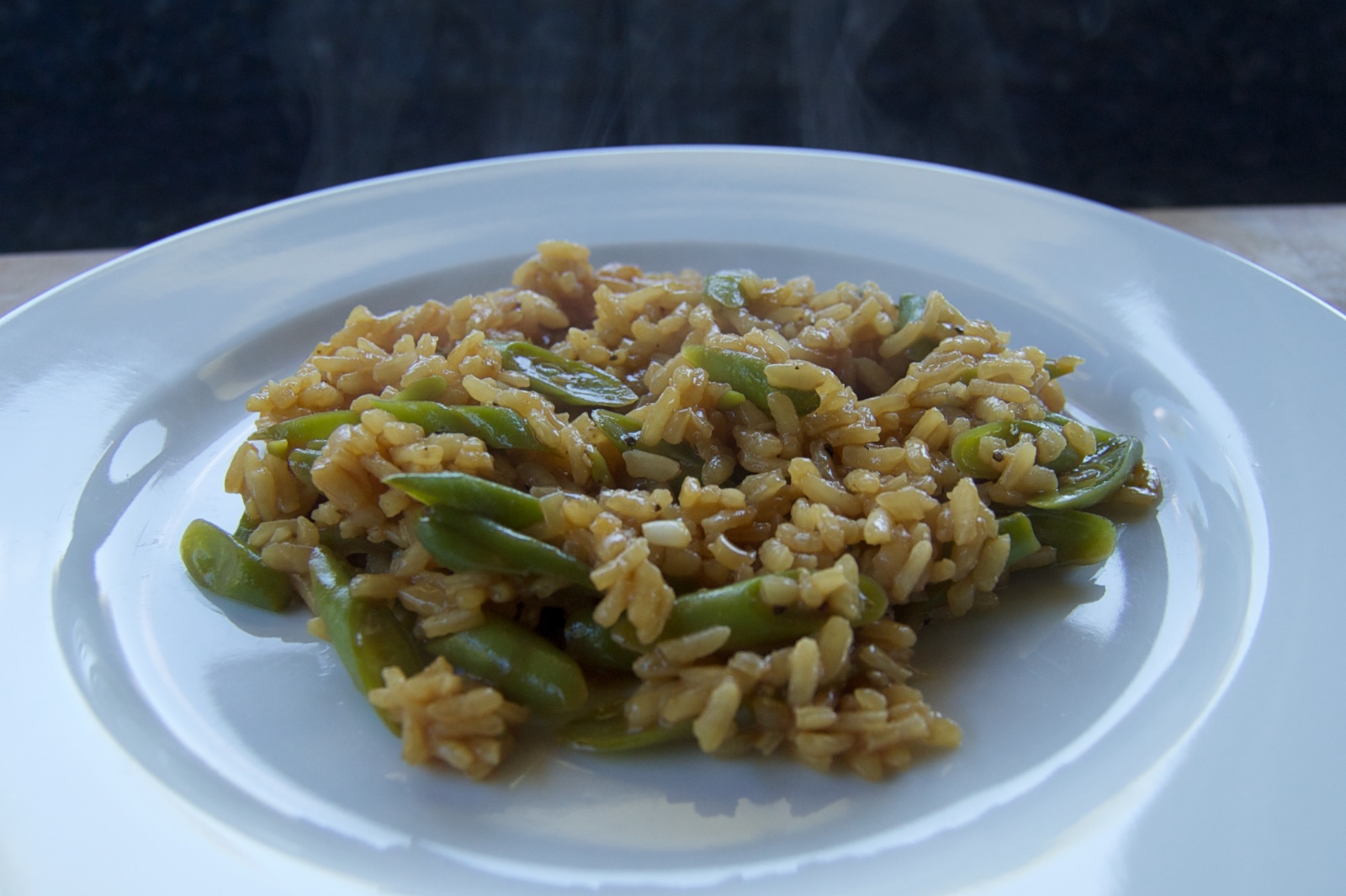 I used the lettuce to make a Grilled chicken Caesar salad .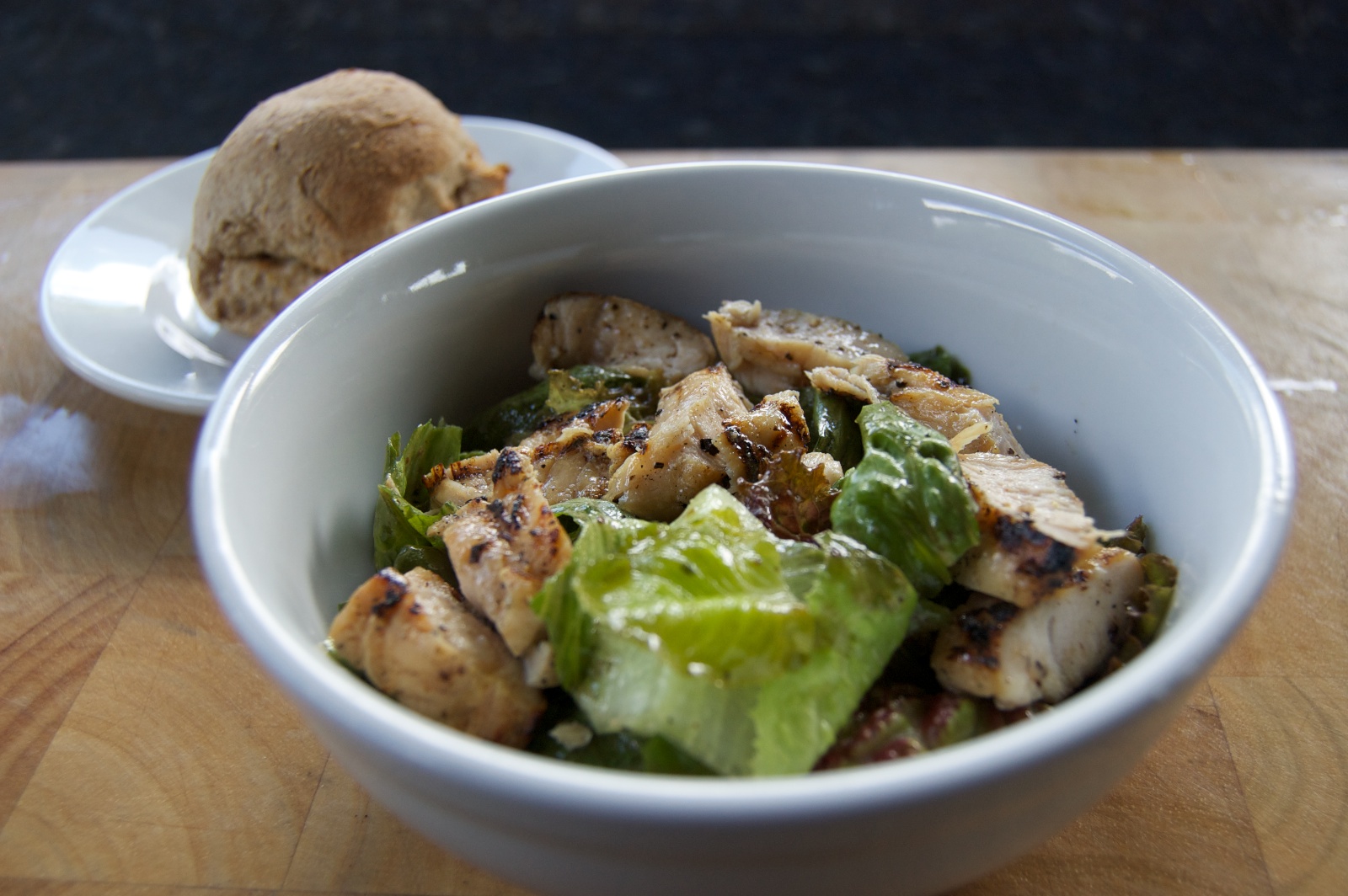 I used half of the zucchini for Whole wheat pasta with zucchini, tomato and prosciutto .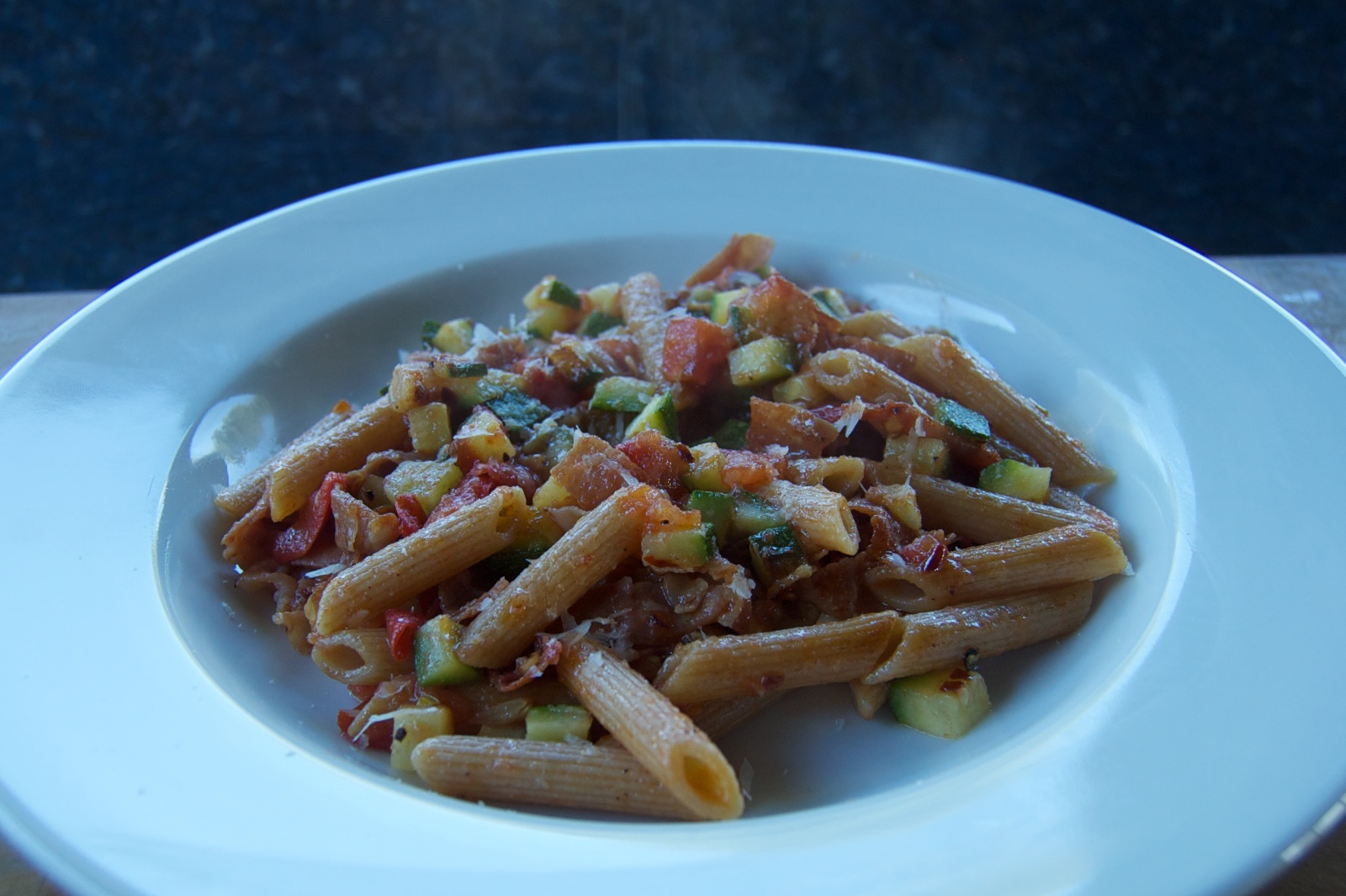 Previous week: CSA Week #6 Next week: CSA Week #8