What I ate: July 11, 2013
Breakfast: Bacon, egg and cheese English muffin . With a Barowski's whole wheat English muffin, 3 slices of bacon, an organic egg and Cabot cheddar cheese.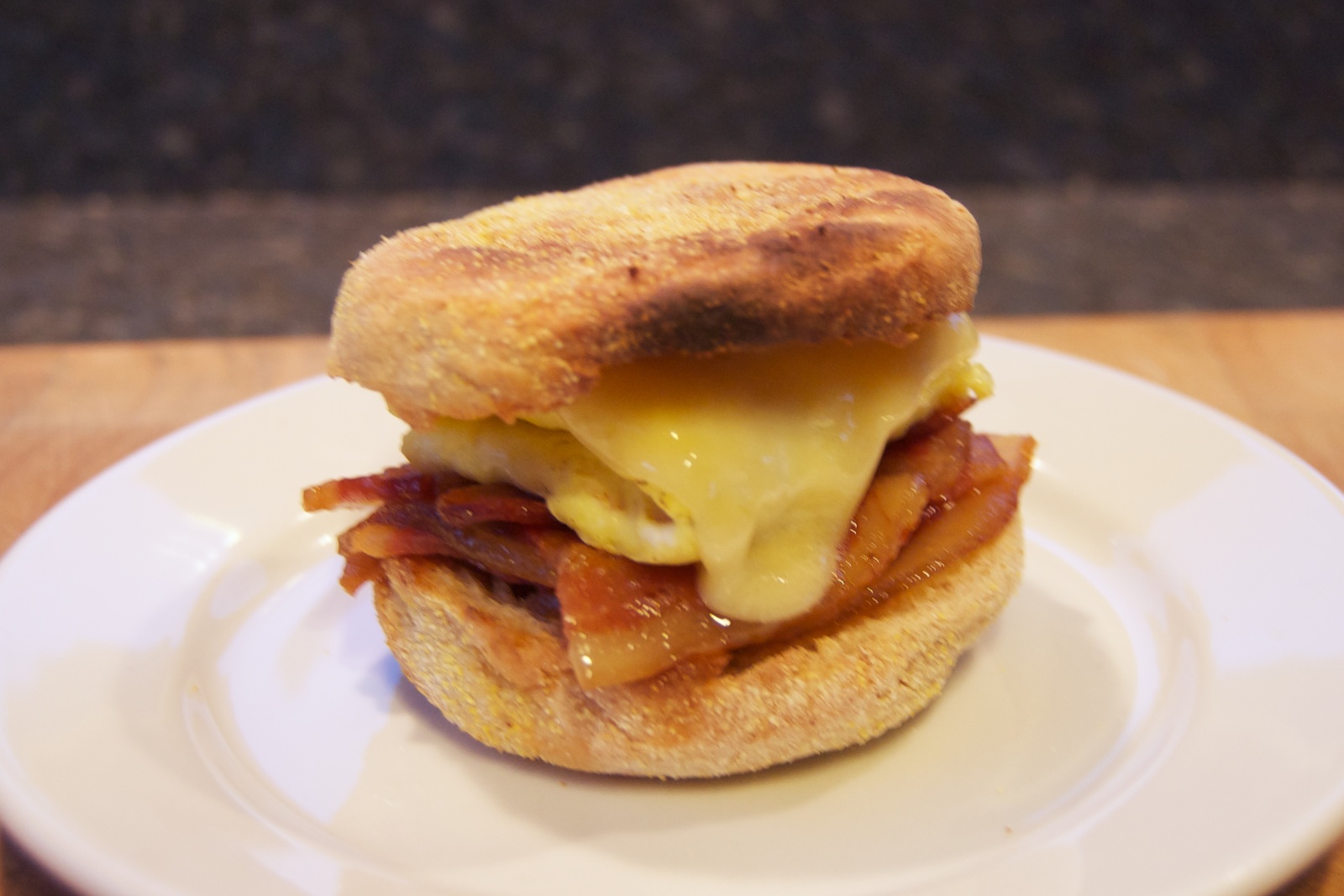 Snack: 1.0 oz. Sriracha chex mix .
Lunch: Veggie sausage and green pepper stir-fry (new recipe) with rice. This is the vegetarian version of my regular recipe and it's really good. It's so good I think I might make it this way from now on!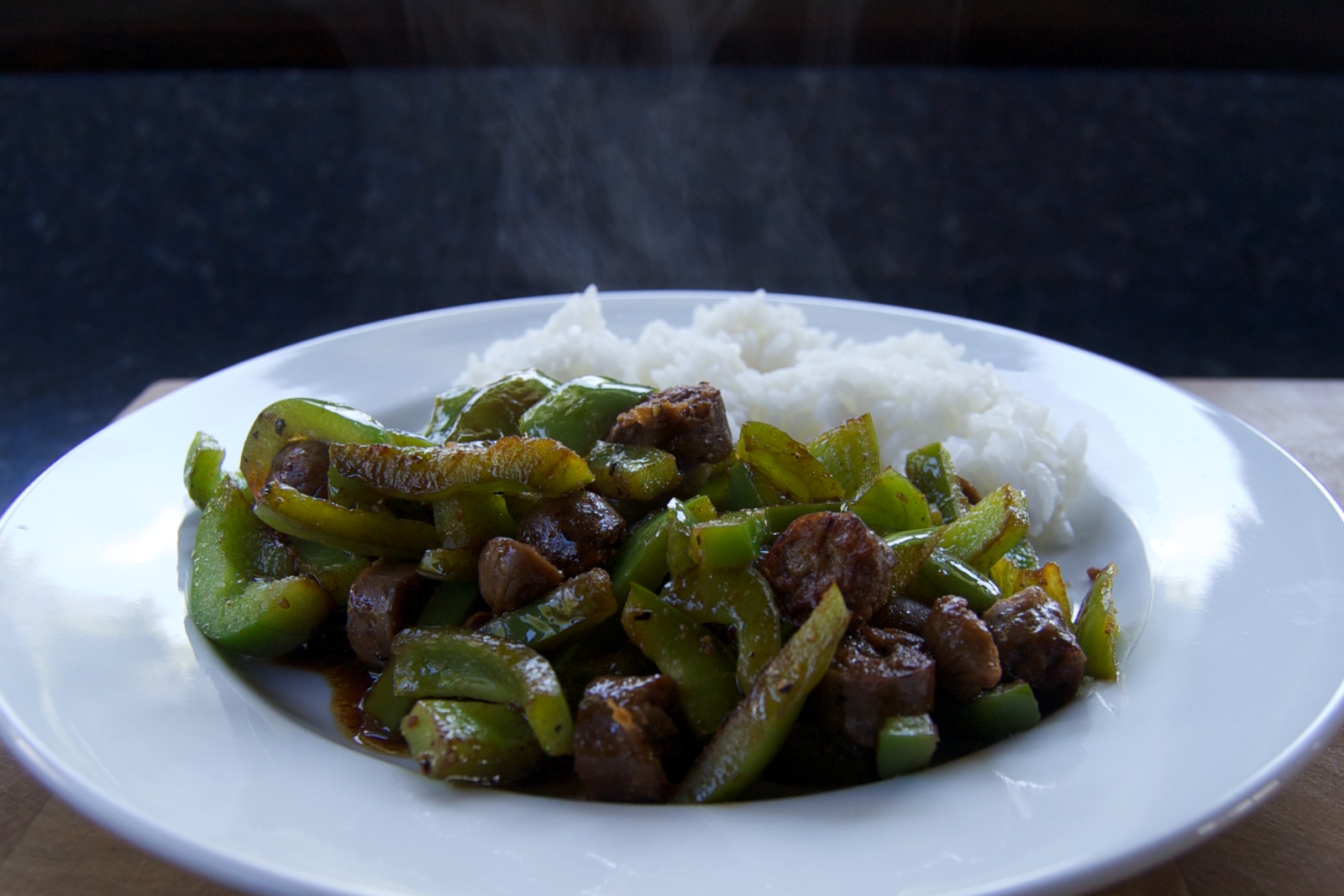 Made pork for stir-fry. I prefer to use a boneless center cut pork roast, but my grocery store didn't have any today. It's difficult to find in the summer, presumably because most people don't roast pork in the summer. All they had was what they call a "Chef's Prime Roast." It looks normal at first.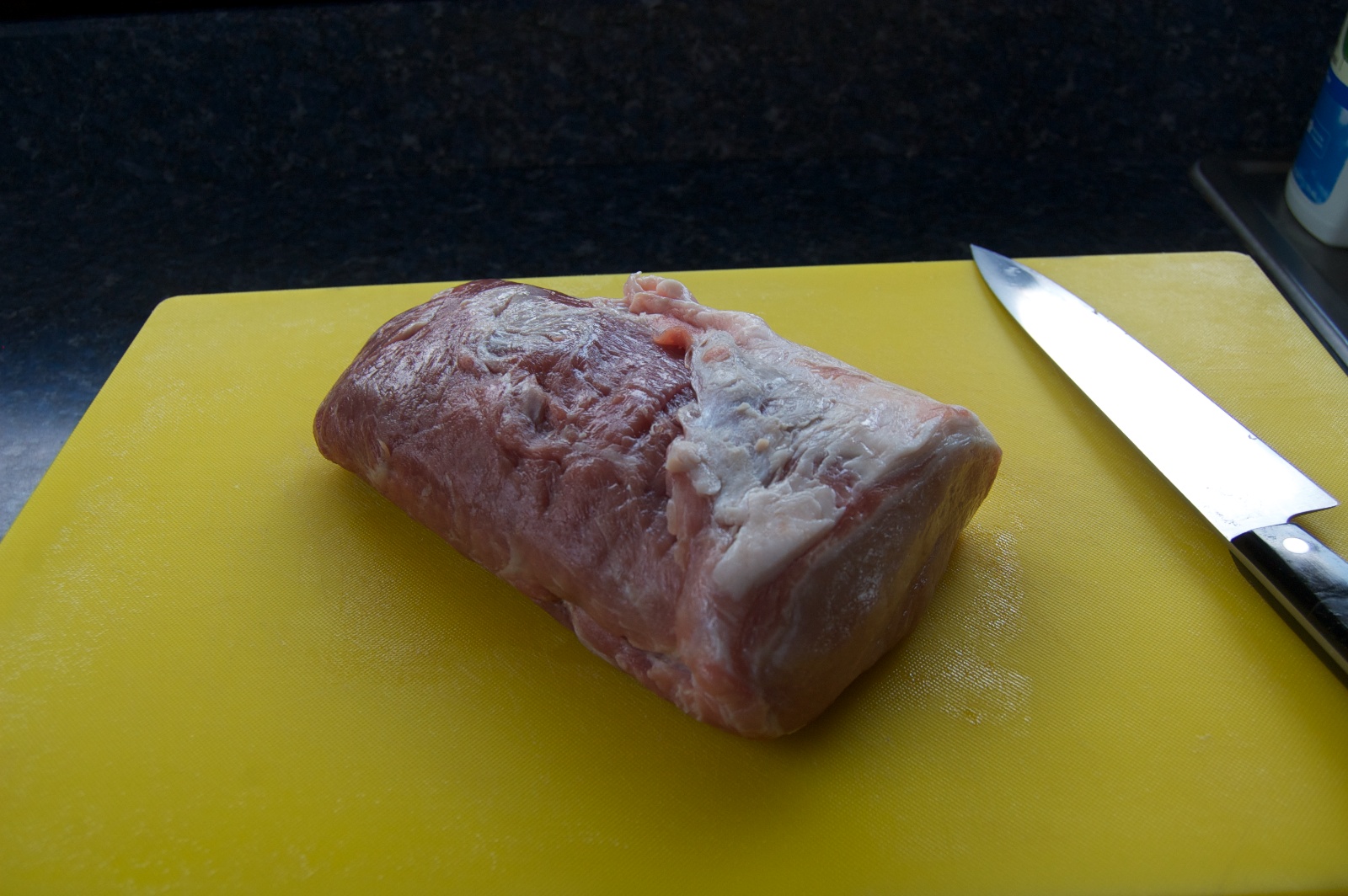 It's actually two different cuts with a really annoying layer of fat and stringy tissue between. The pile in back is the fat and tissue, to be discarded. The remainder is a white meat piece and two darker meat pieces.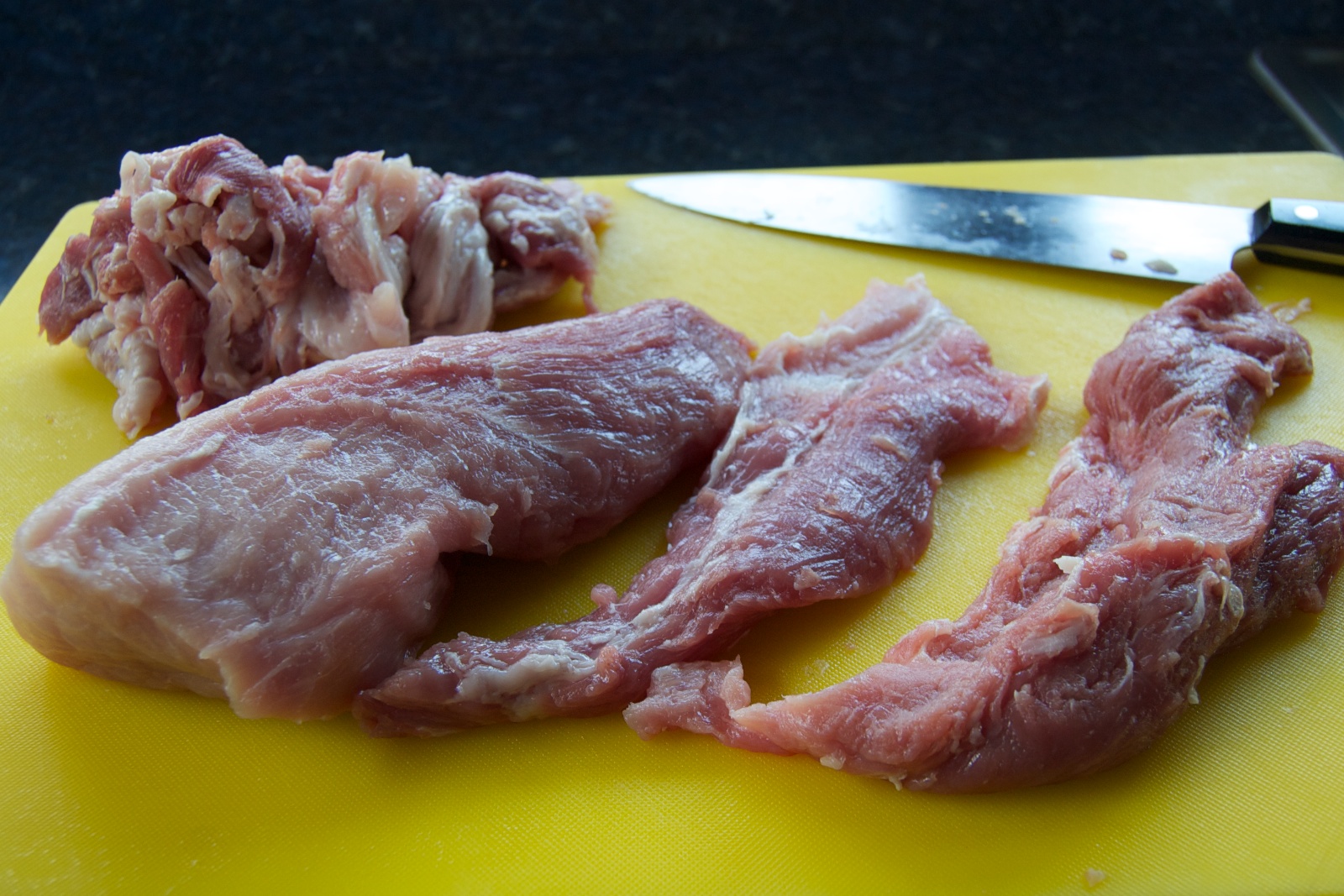 Seasoned, vacuum sealed and ready to go into the sous vide, 90 minutes to 2 hours at 155°F.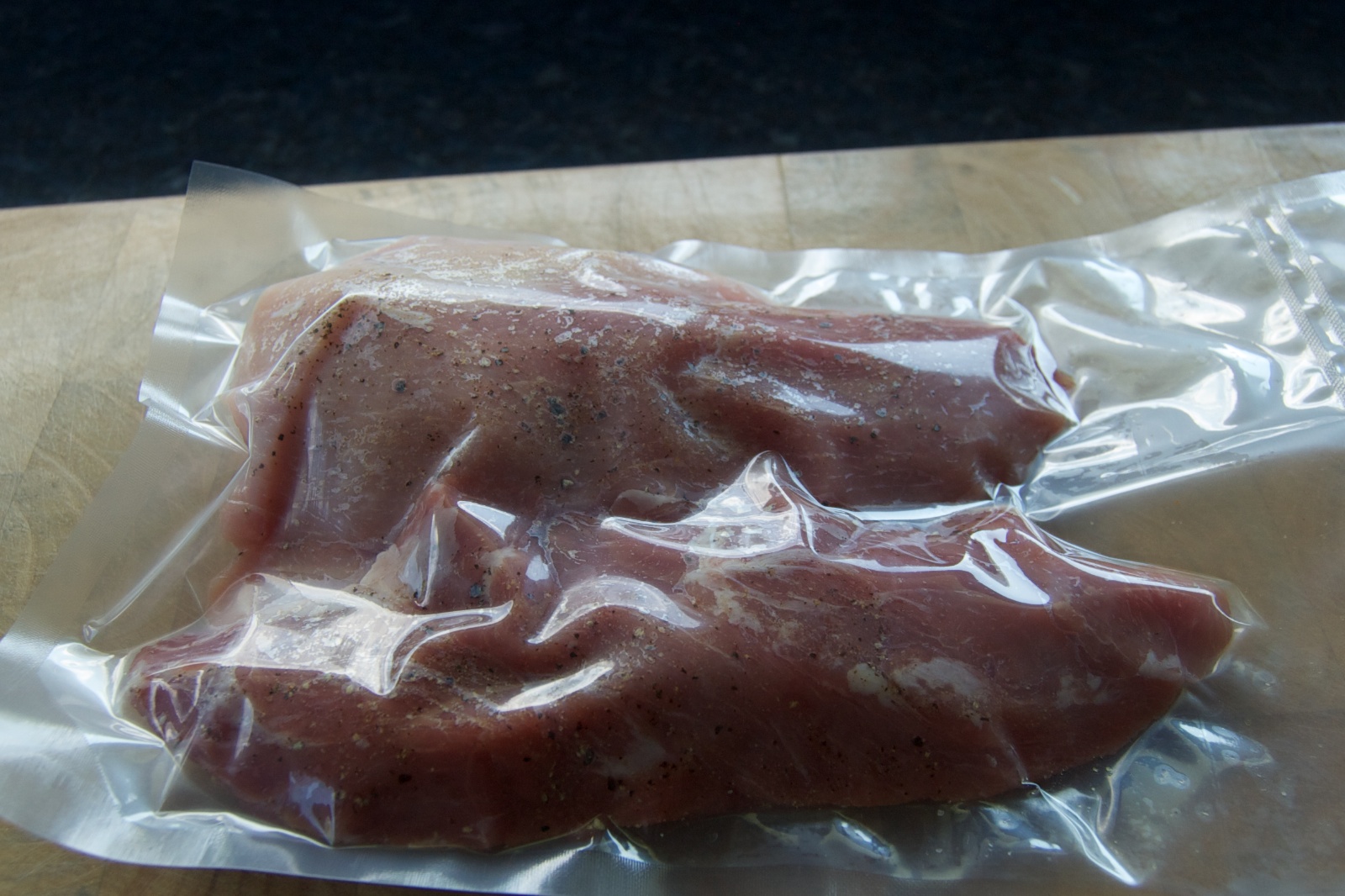 Chilled, sliced, and divided into 6x 3.2 oz. servings sliced for stir-fry.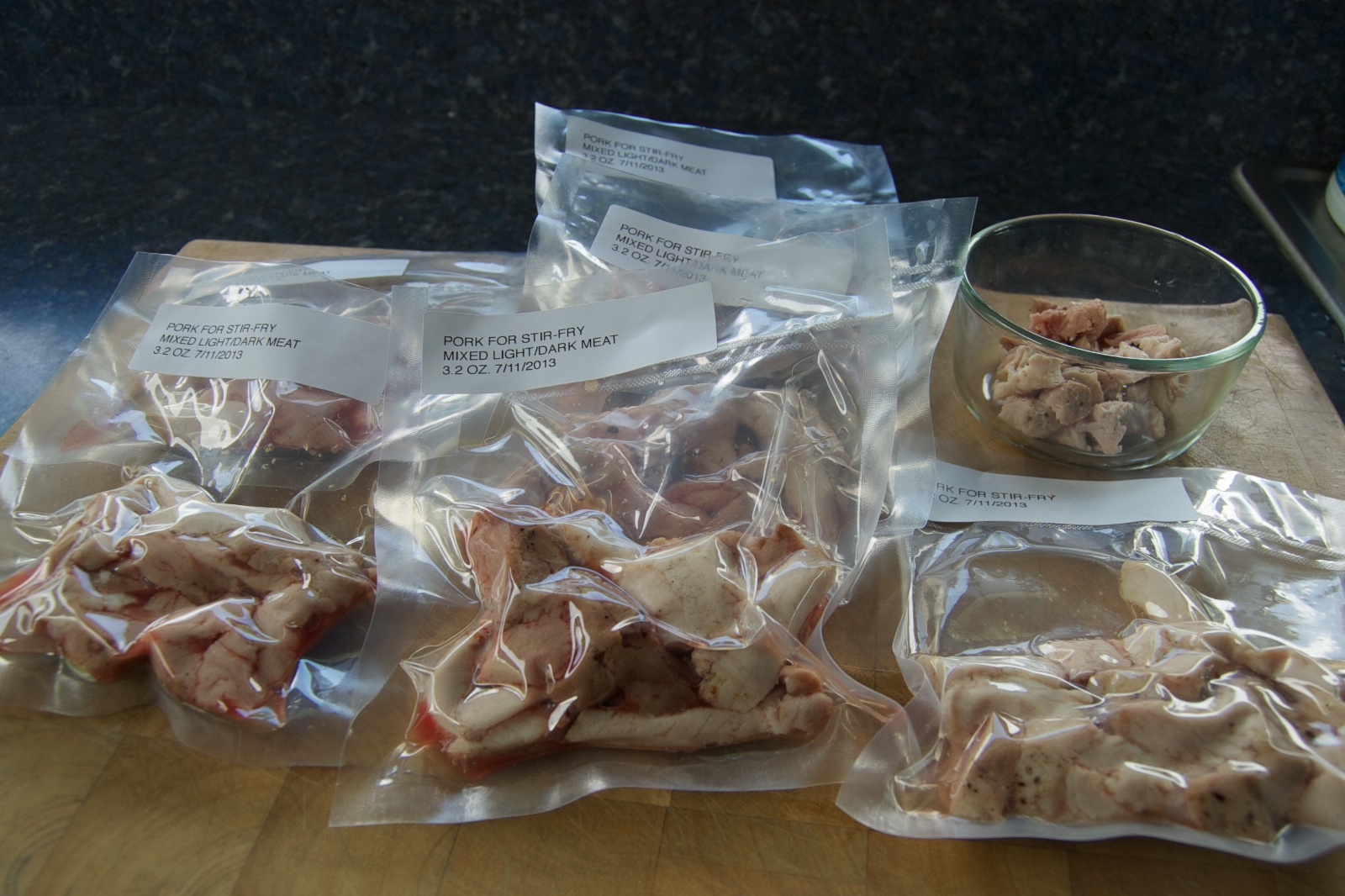 Made a batch of garlic scape and basil pesto . Here's the mise en place.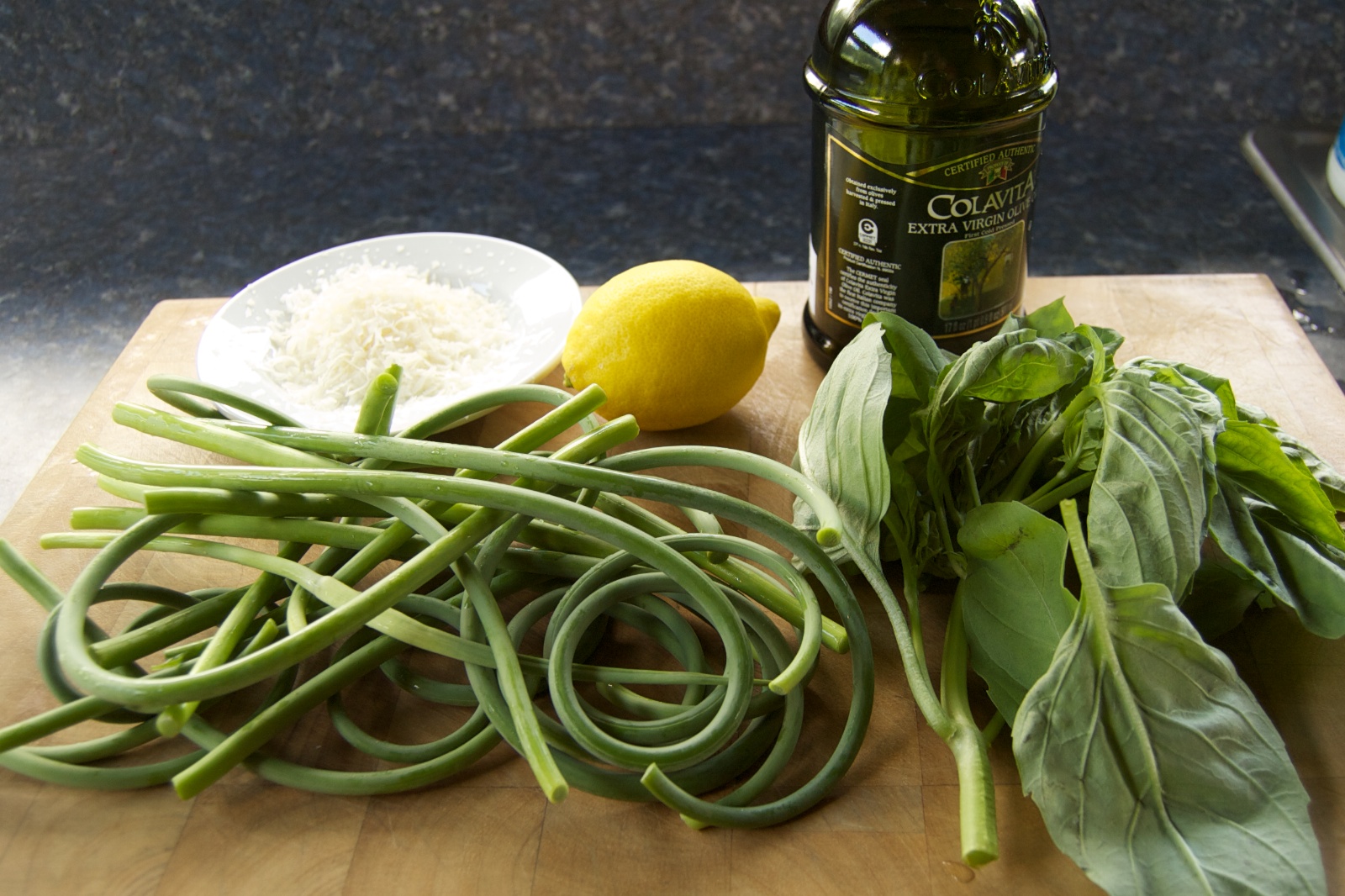 And 4 servings vacuum sealed and frozen. There is a possibility that 2.0 oz. is too much for a serving, but I forgot to weigh it when I made it in glass jars. I'm out of the mini-glass jars and the vacuum sealed packages take up less room in the freezer, anyway.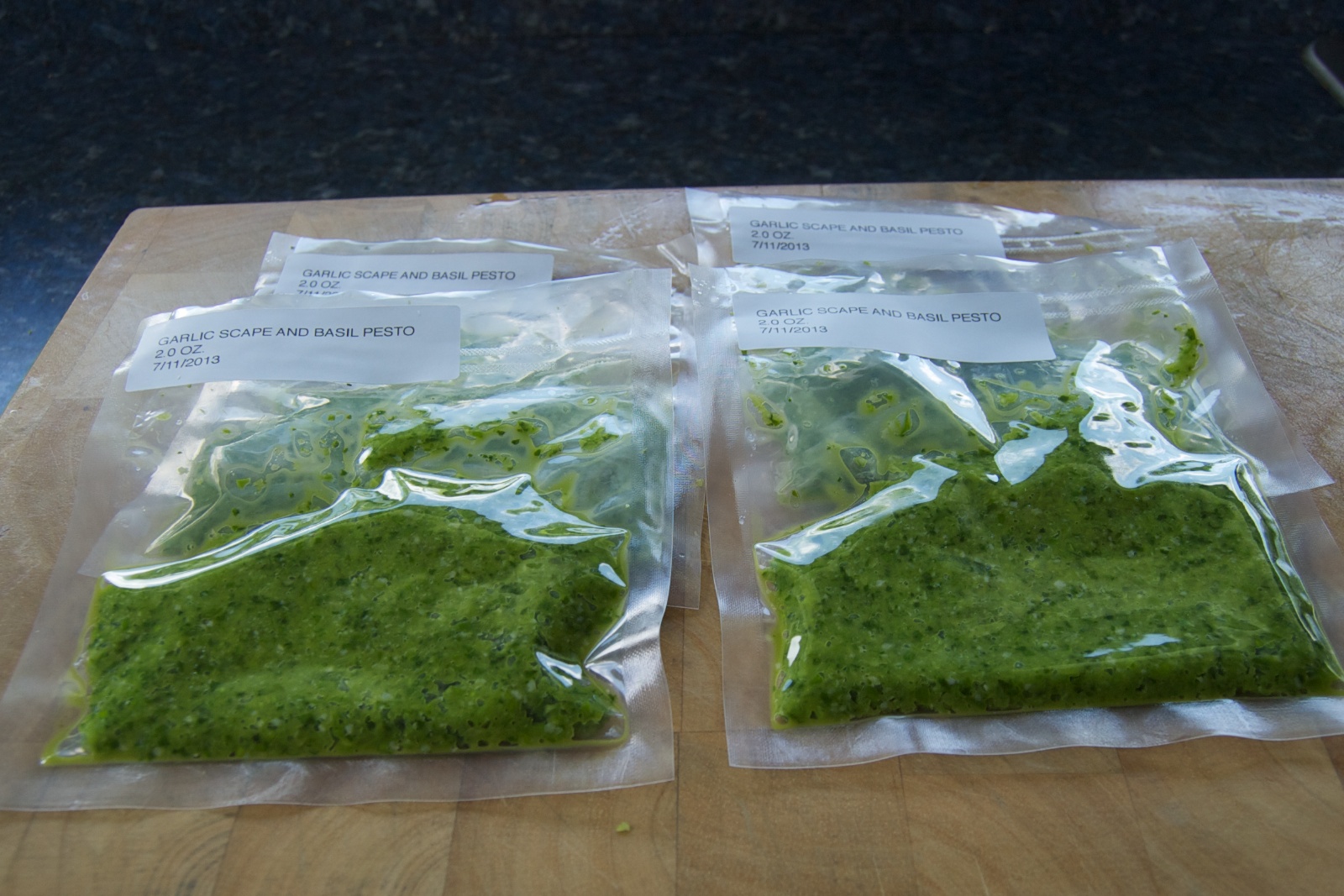 Made a batch of homemade teriyaki sauce (soy sauce, sake, ginger, garlic and a little sugar).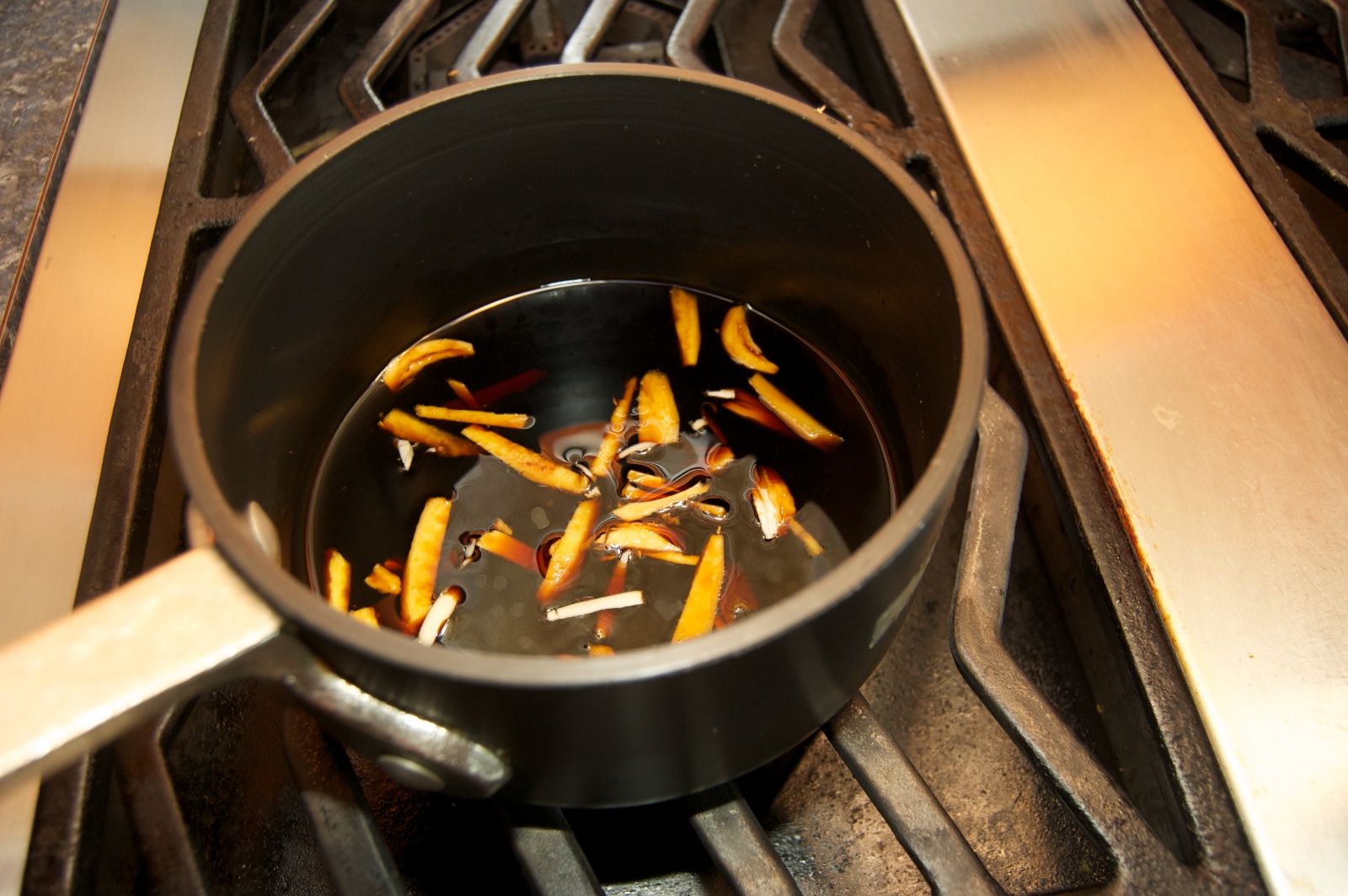 And used it to vacuum marinate a London broil. I'll grill it tomorrow.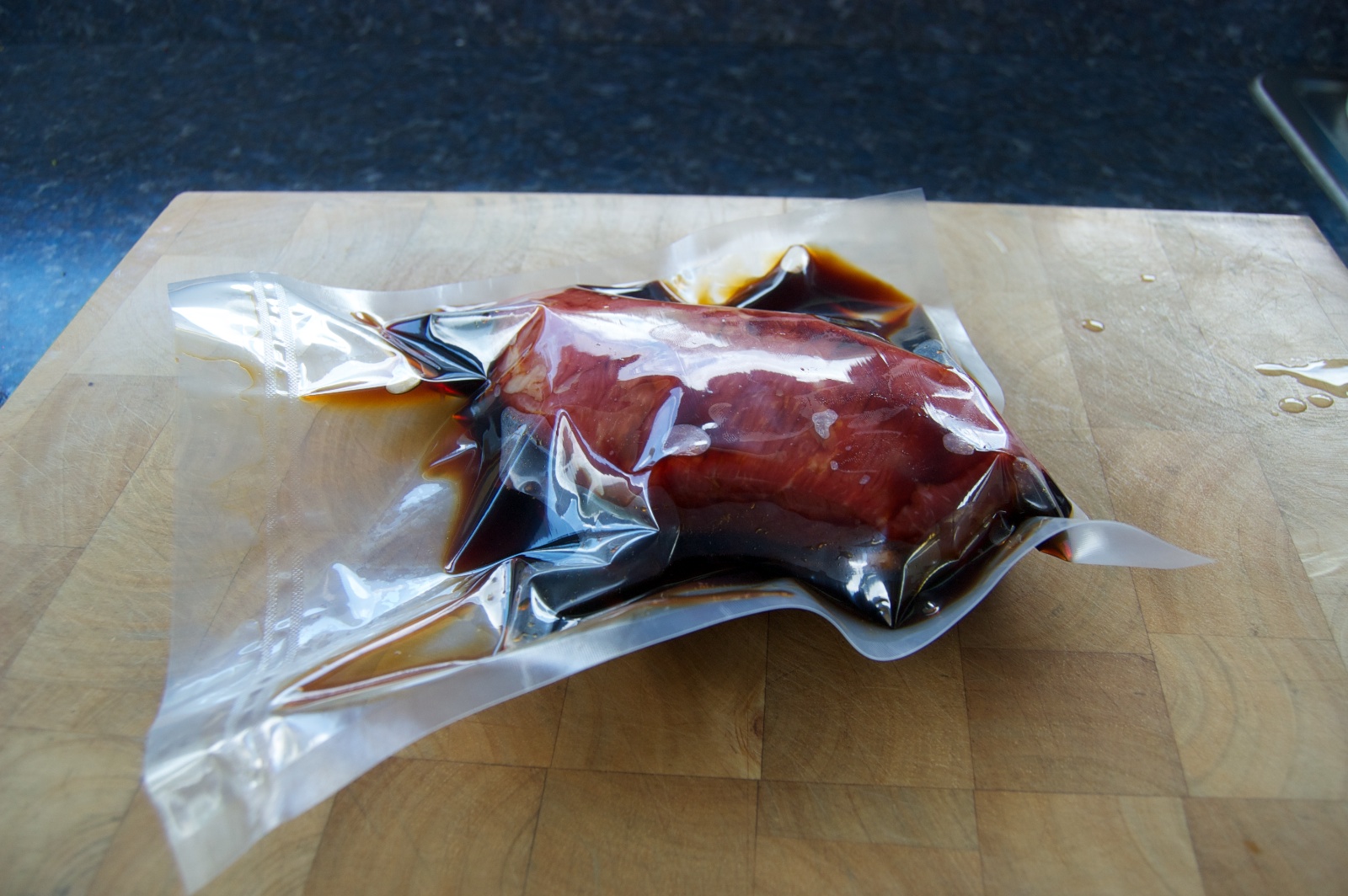 Snack: Homemade hummus with 1.0 oz. New York Style red hot chili pepper baked pita chips. And a half glass of Cupcake New Zealand sauvignon blanc.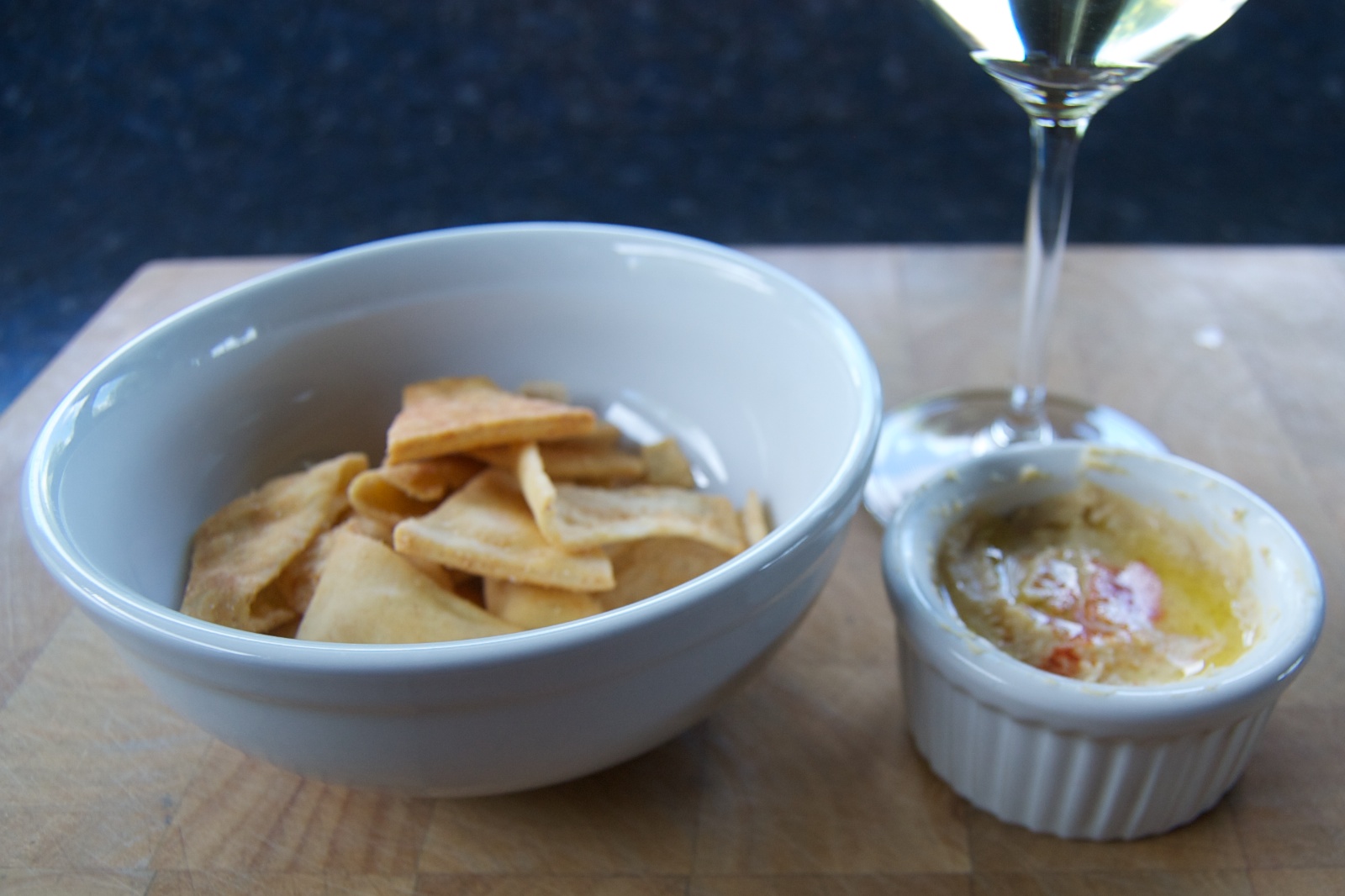 Dinner: Salad and fried clams and French fries . Salad with cucumber, carrot, celery, green pepper, red onion and tomato with Annie's goddess dressing with Olivia's butter and garlic croutons.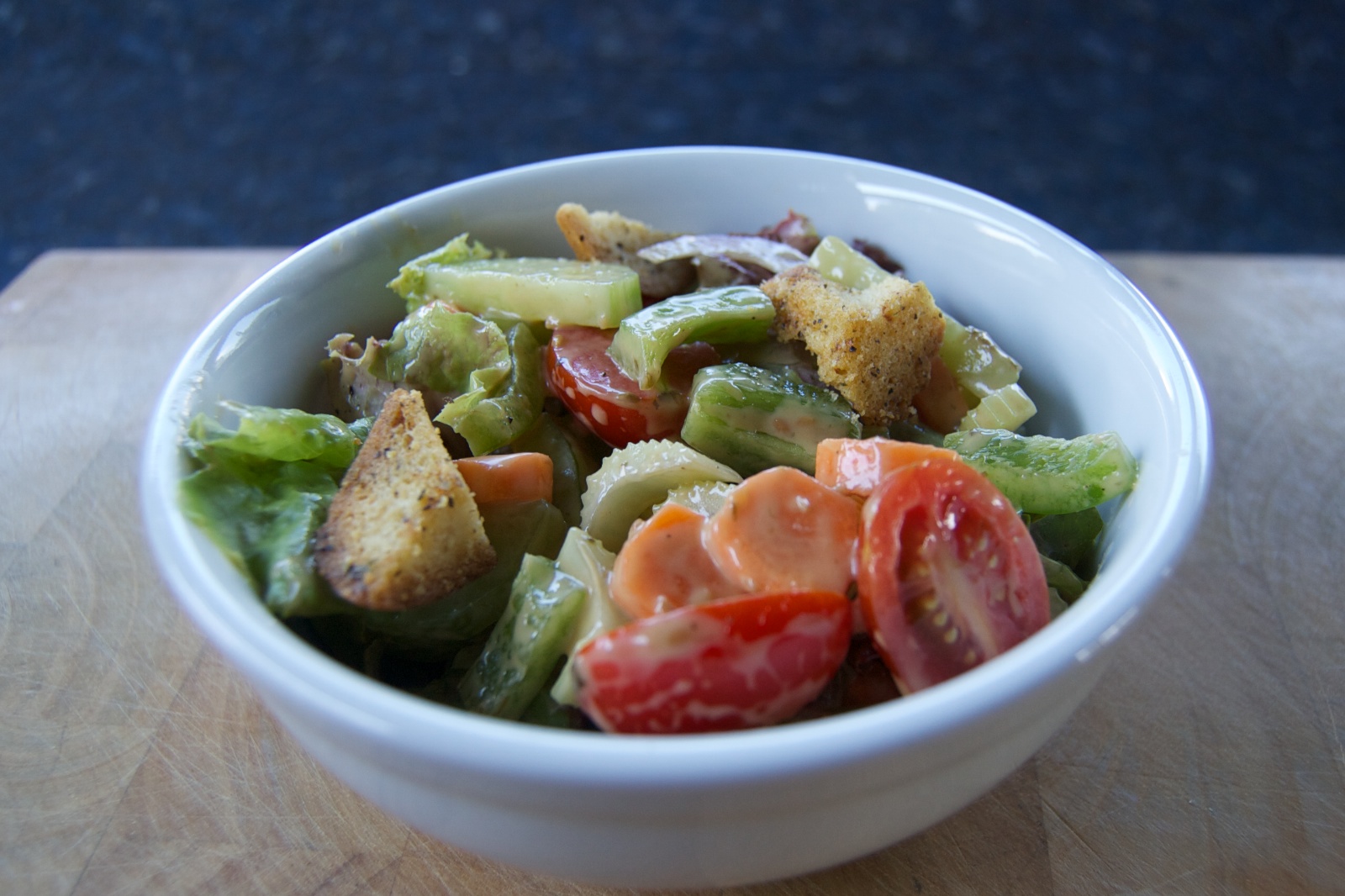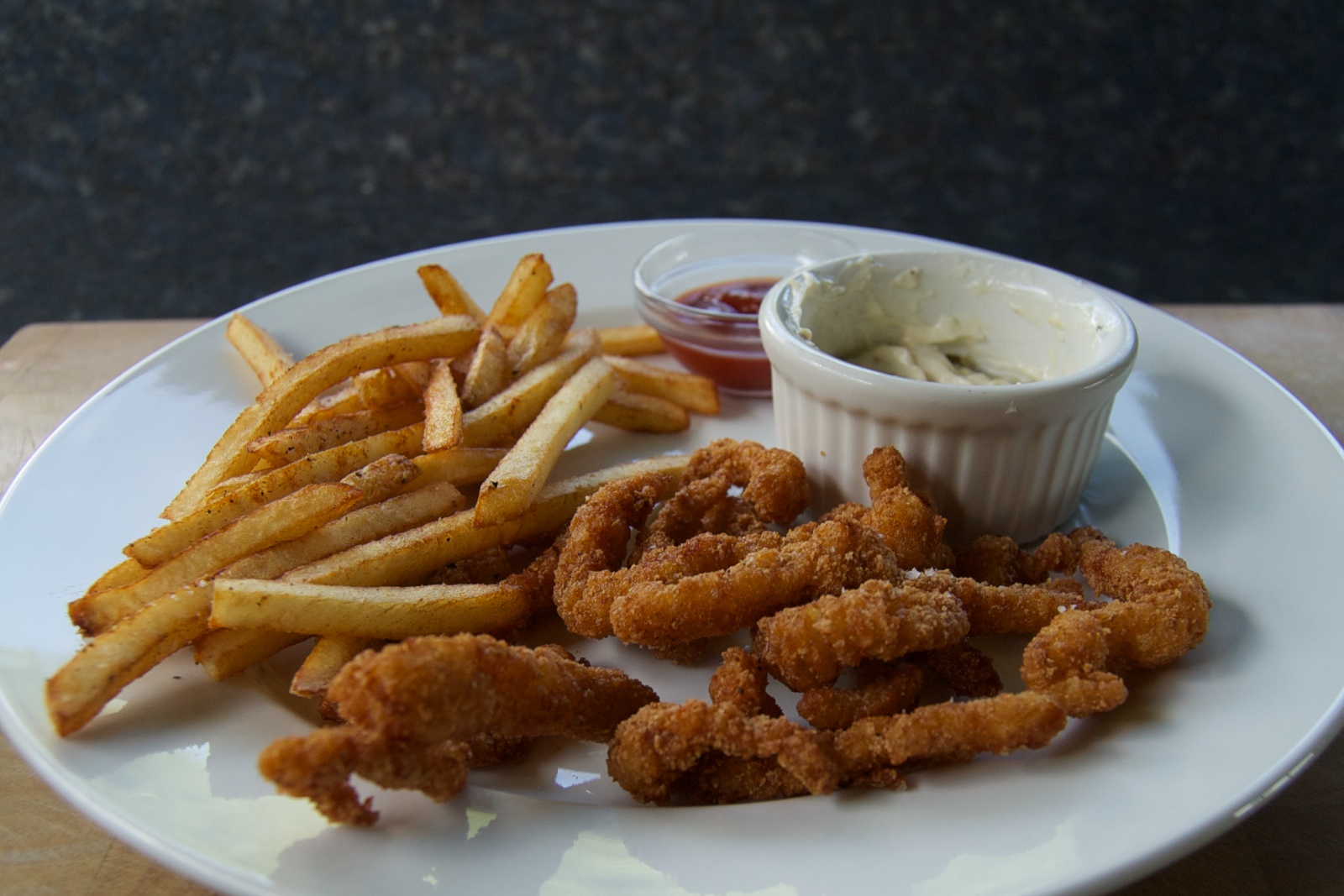 And 2 glasses of Cholila Ranch malbec.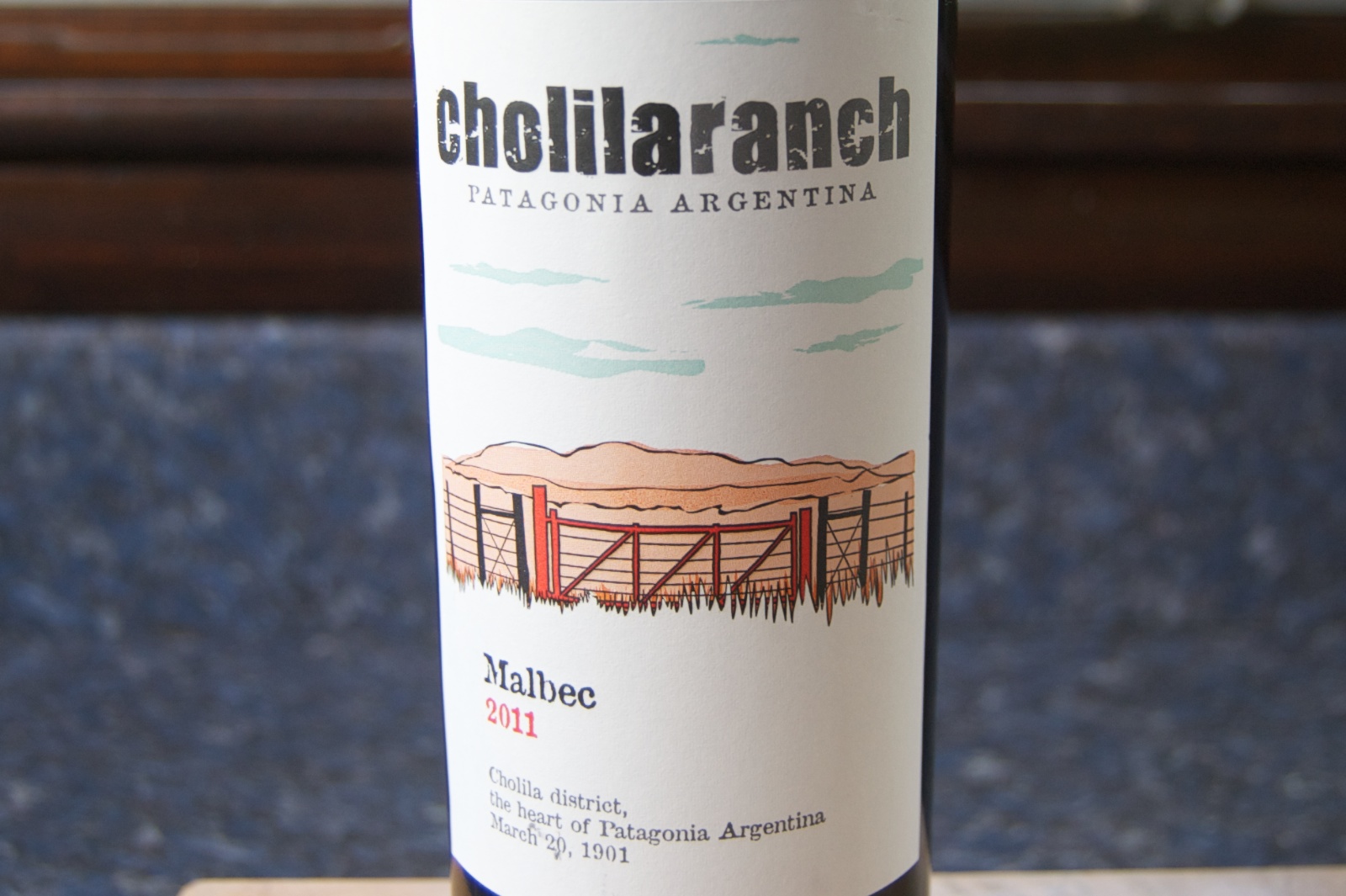 Weight at beginning of the day: 123.6 lbs. Weight at the beginning of the next day: 124.6 lbs.