What I ate: July 9, 2013
Breakfast: Egg, toast and bacon . With one organic egg, half a slice of Barowski's wheat bread with butter and 3 slices of bacon. This is normally my Monday breakfast, but I had Sunday's breakfast (bagel, lox and cream cheese) on Monday. I'm skipping Tuesday (blueberry muffin and bacon) and jumping back on schedule tomorrow (chorizo breakfast burrito).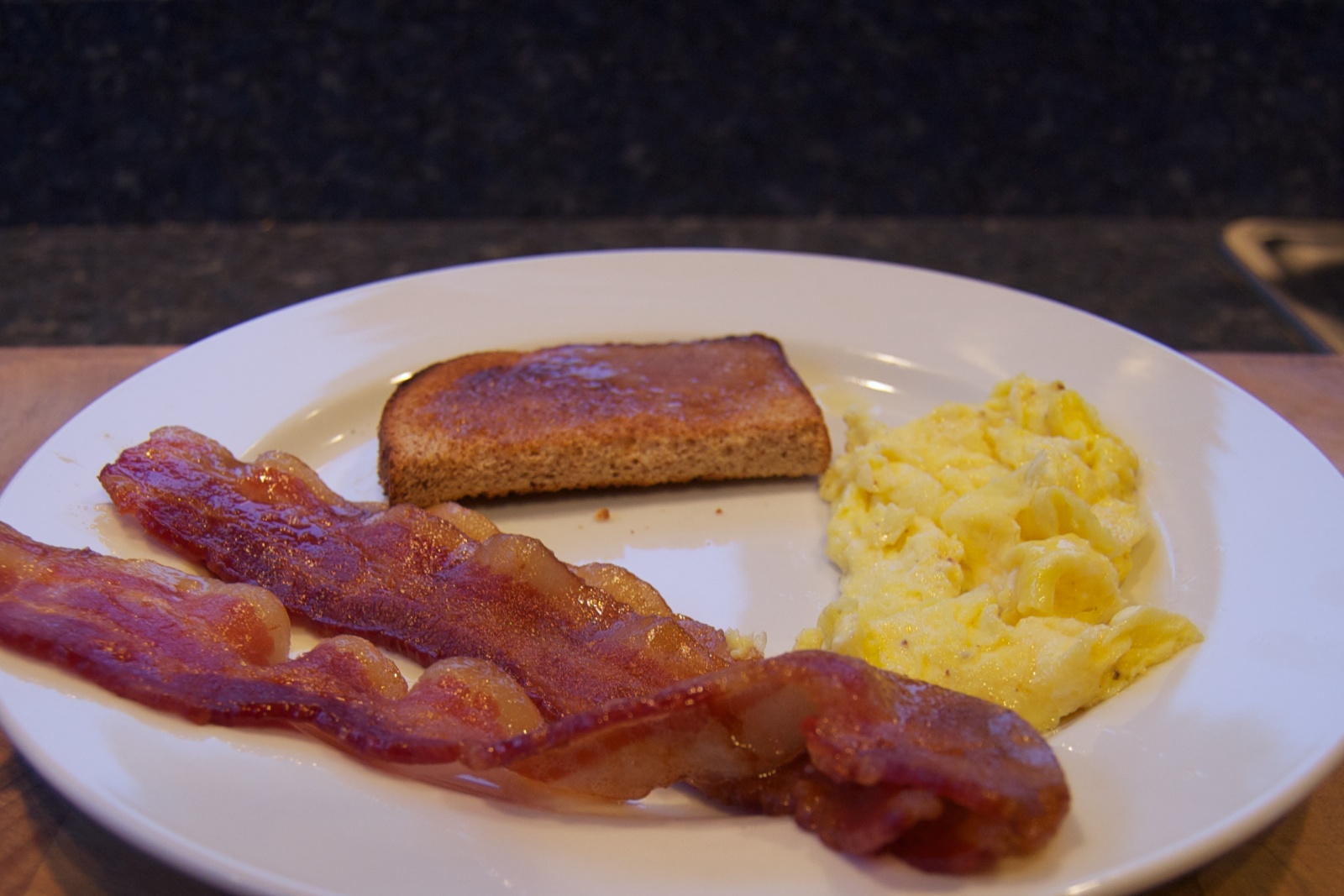 Cooked and froze 2 pounds of bacon .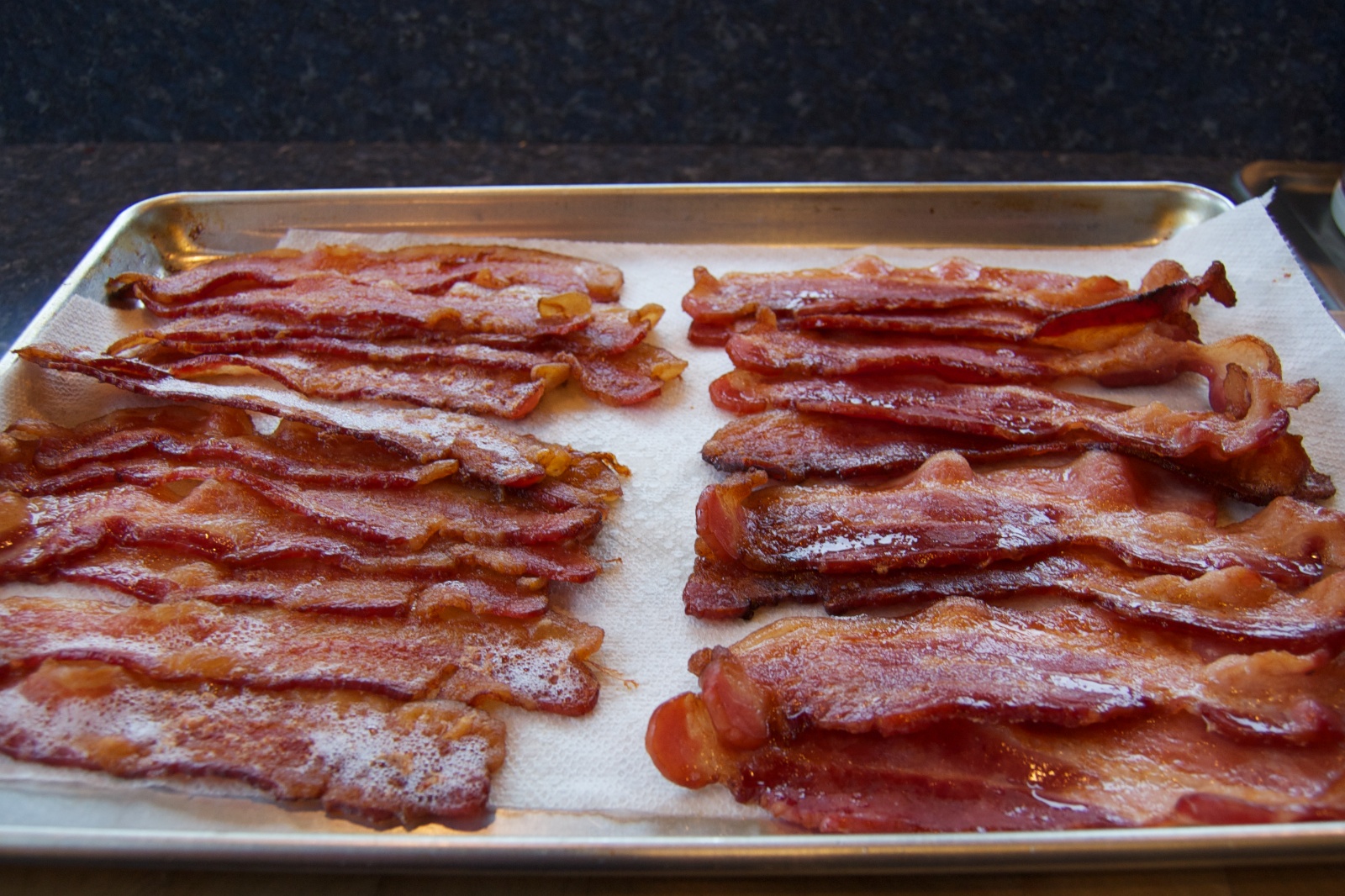 Snack: 1.0 oz. Sriracha chex mix .
A green juice . With apple, pear, blueberries, green chard and ginger.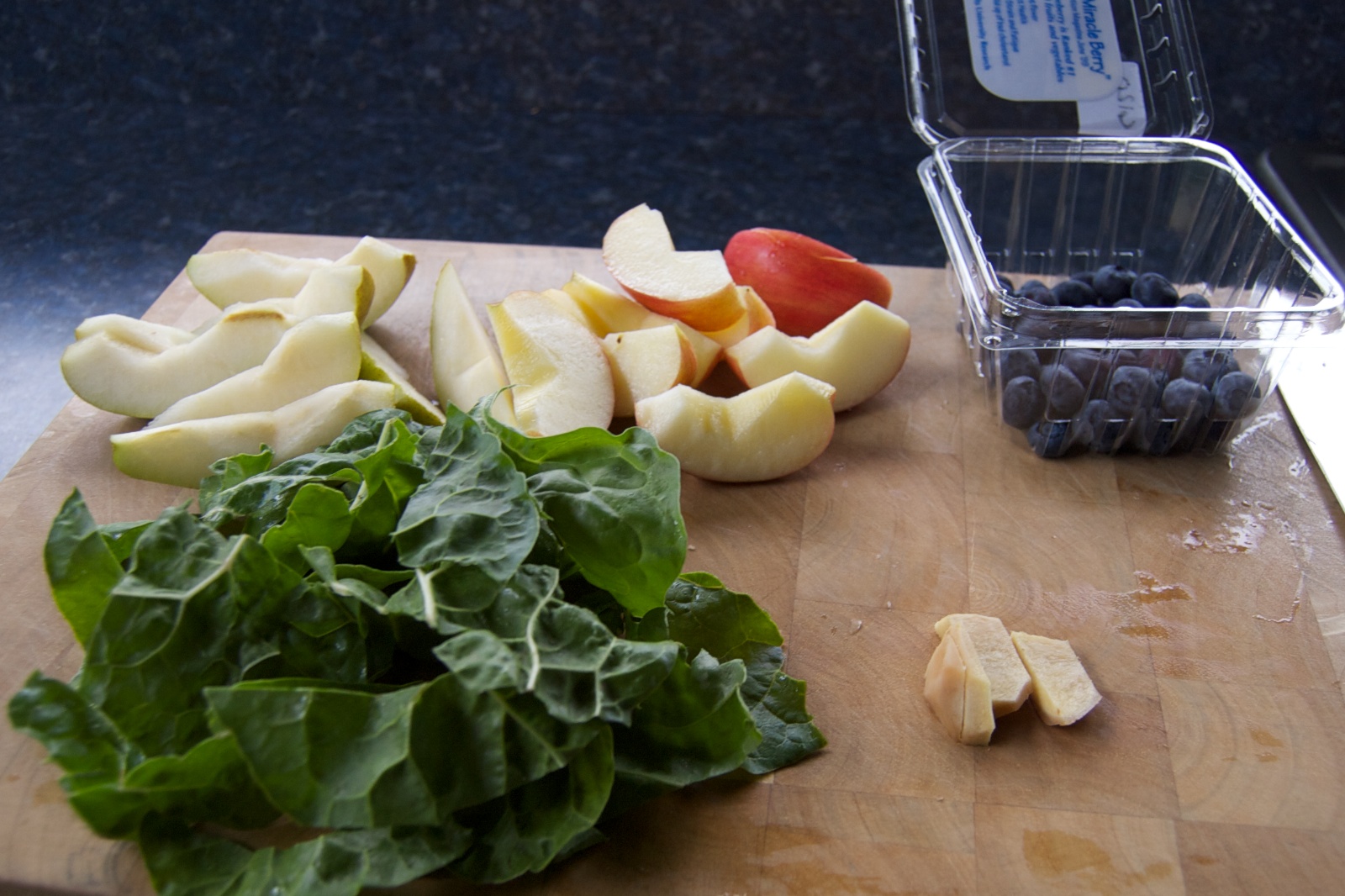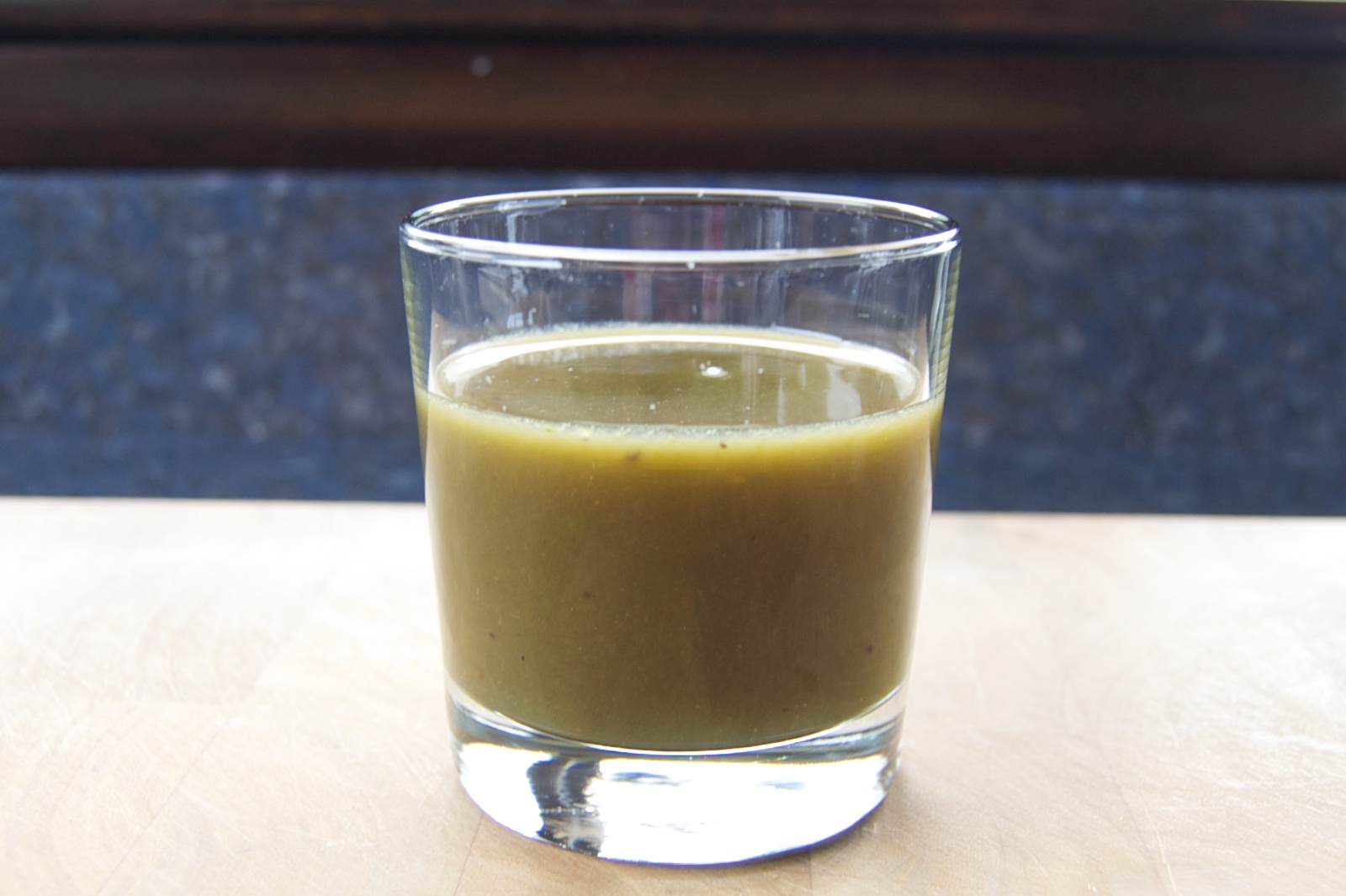 Lunch: Salad with lettuce, celery, carrot, cucumber, red onion and fresh peas with Annie's Asian sesame dressing and Olivia's organic garlic and butter croutons. Homemade hummus with 1.0 oz. New York Style red hot chili pepper baked pita chips. And a half glass of Cupcake New Zealand sauvignon blanc.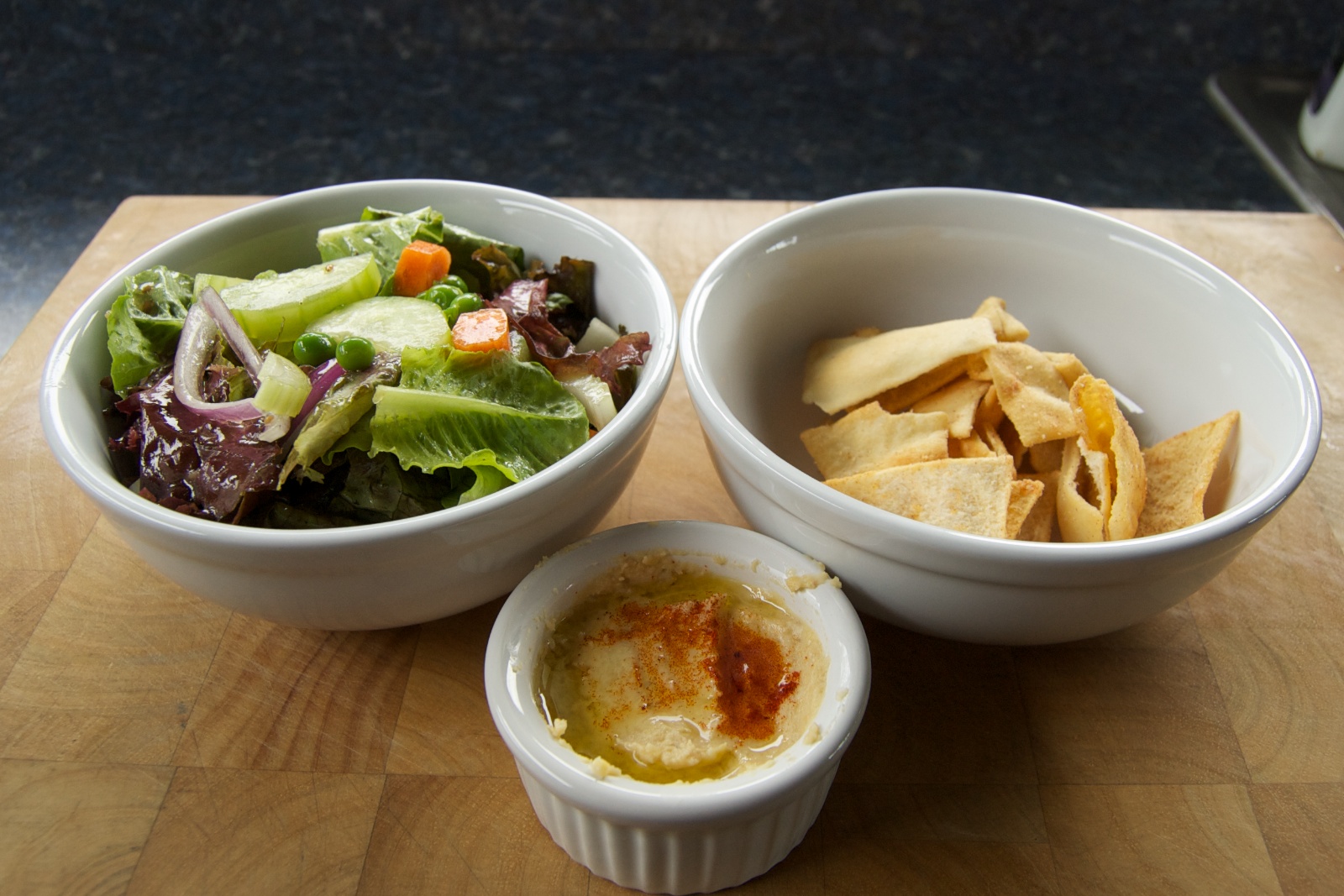 Snack: 1.0 oz. Wavy Lays potato chips with bacon and horseradish sour cream dip.
Dinner: Chicken and cheese enchilada . With 3.0 oz. grilled chicken and salsa fresca . With 1.0 oz. corn tortilla chips.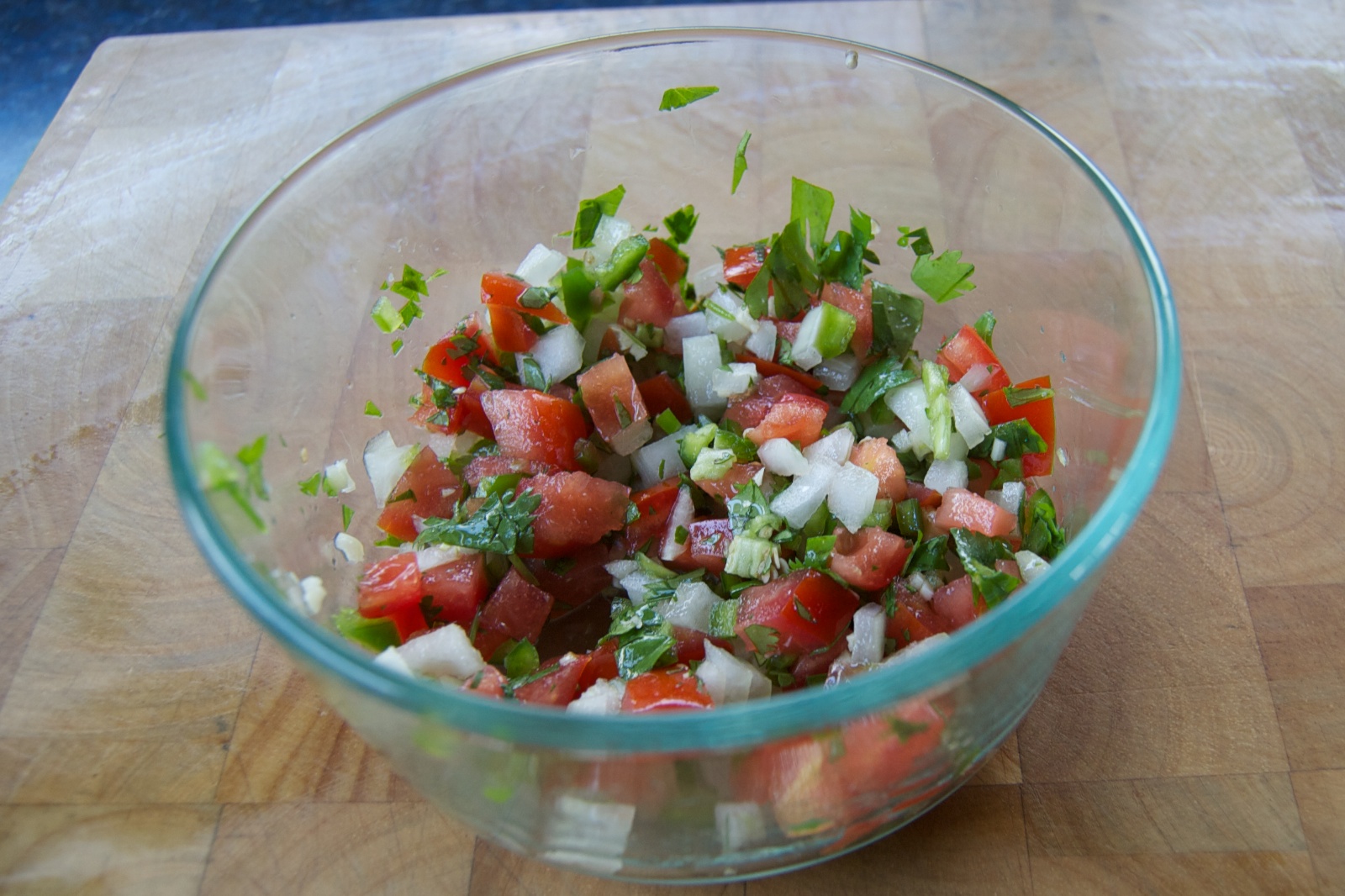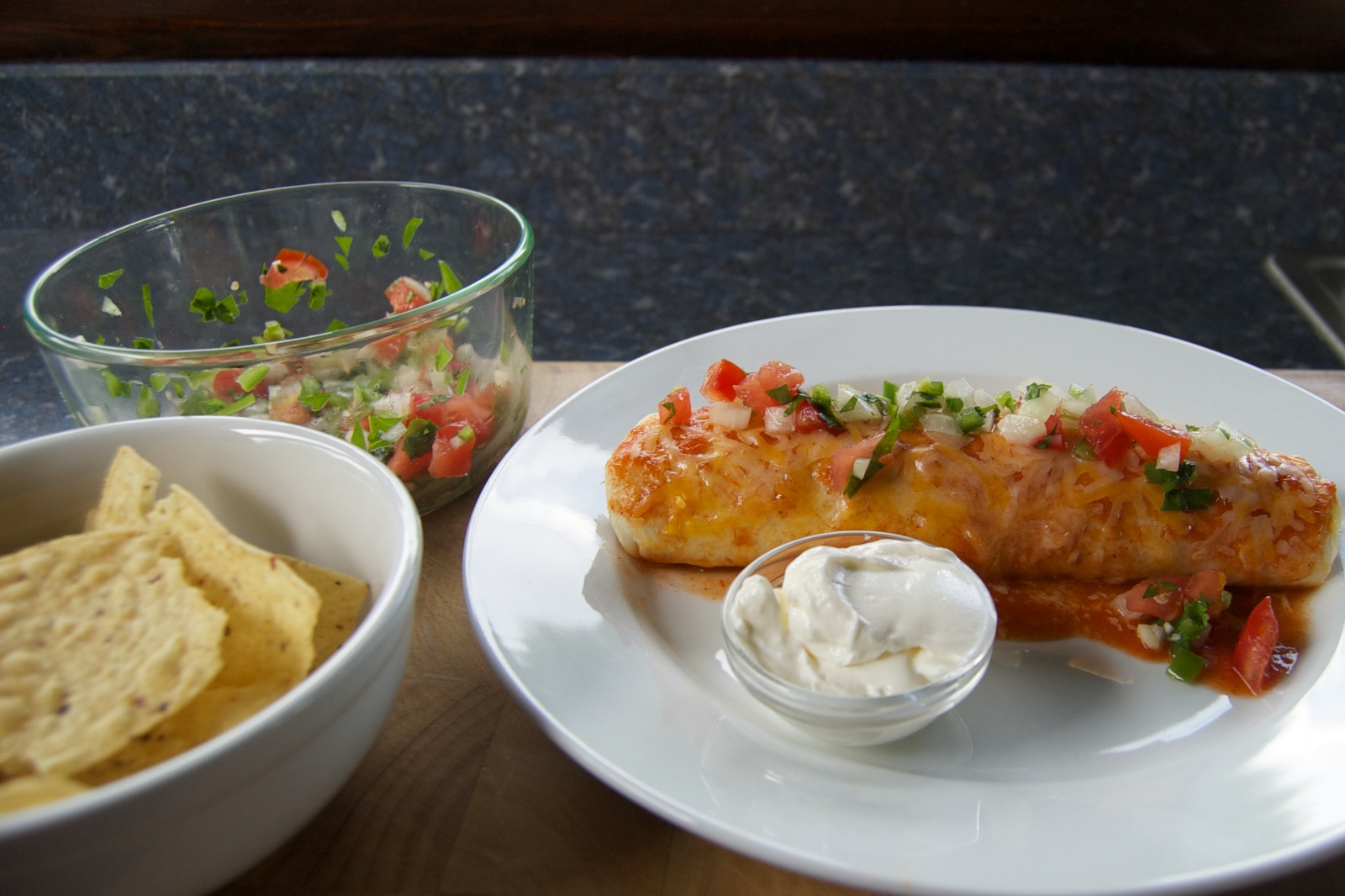 And 2 glasses of Middle Sister malbec.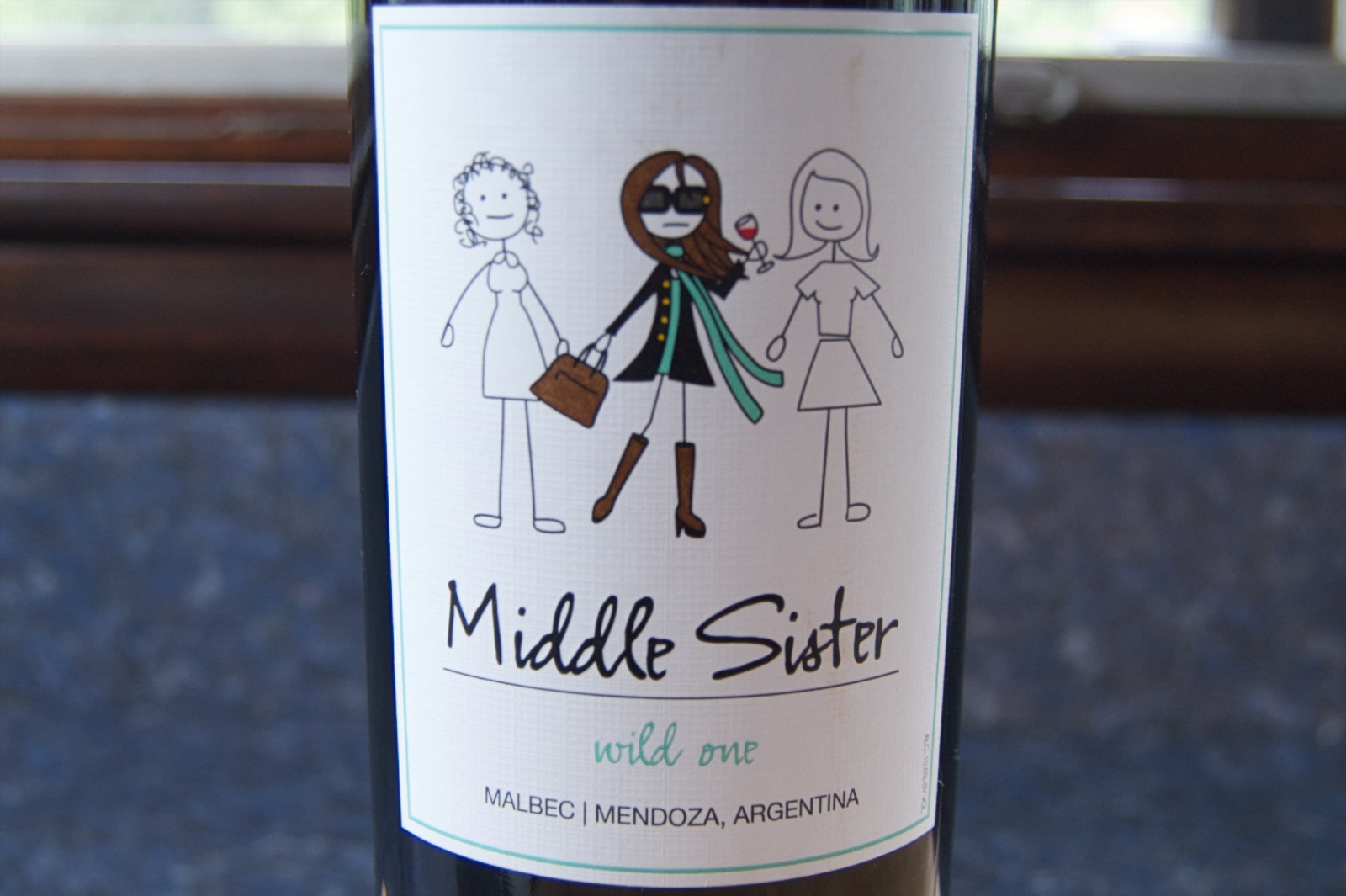 Weight at beginning of the day: 124.8 lbs. Weight at the beginning of the next day: 124.8 lbs.