What I ate: February 21, 2014
Breakfast: Pancakes and bacon. Both previously frozen, reheated on a sheet pan, 8 minutes at 350°F from frozen.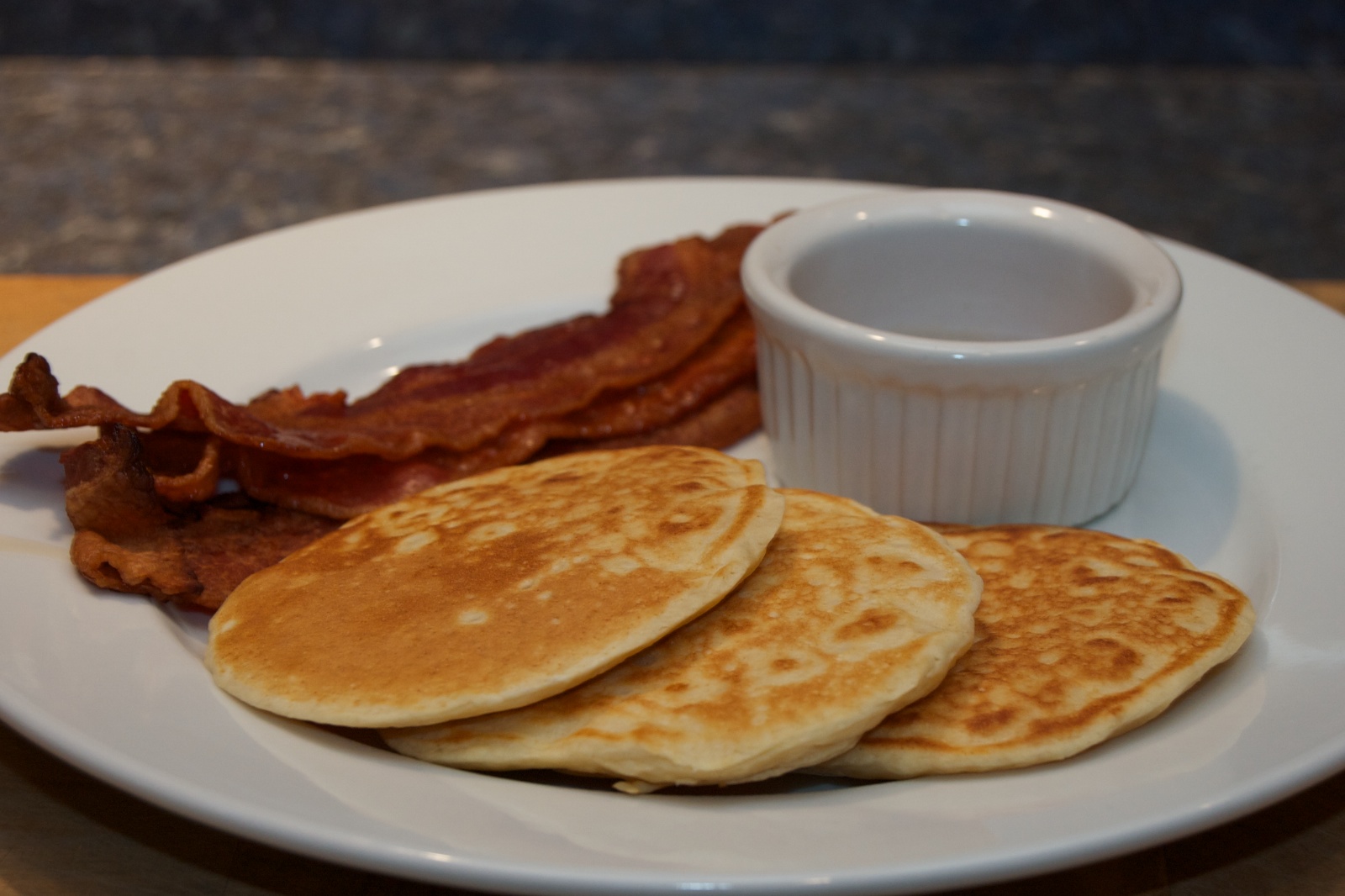 Snack: 1.0 oz. Sriracha chex mix .
Made a new batch of Sriracha chex mix .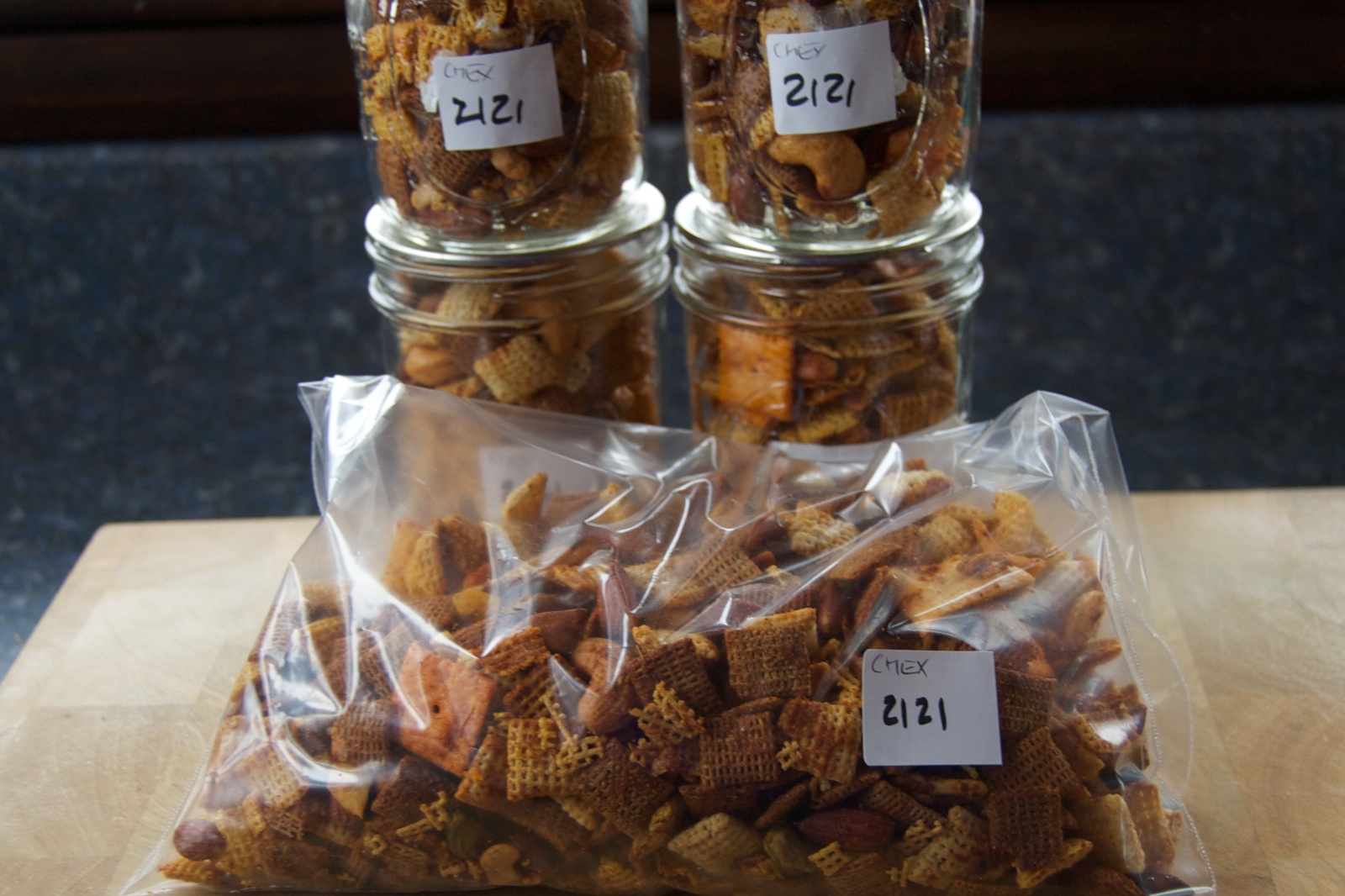 Lunch: Zucchini and bacon stir-fry with rice.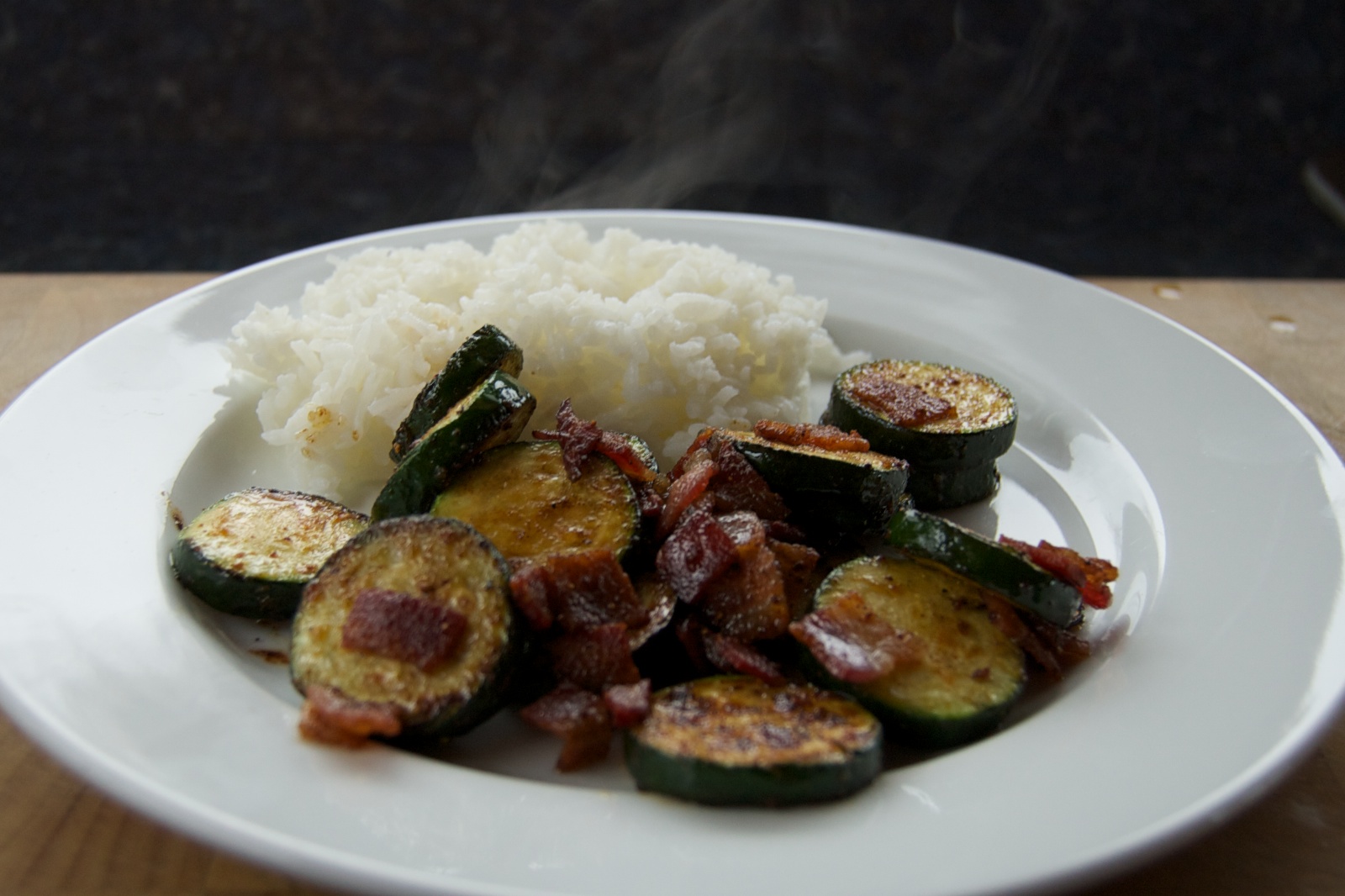 Snack: 1.0 oz. cashews.
Dinner: Japanese-style crushed hamburger . With ground beef (5.0 oz. before cooking), onion, fresh ginger, garlic, sake, a little sugar and soy sauce.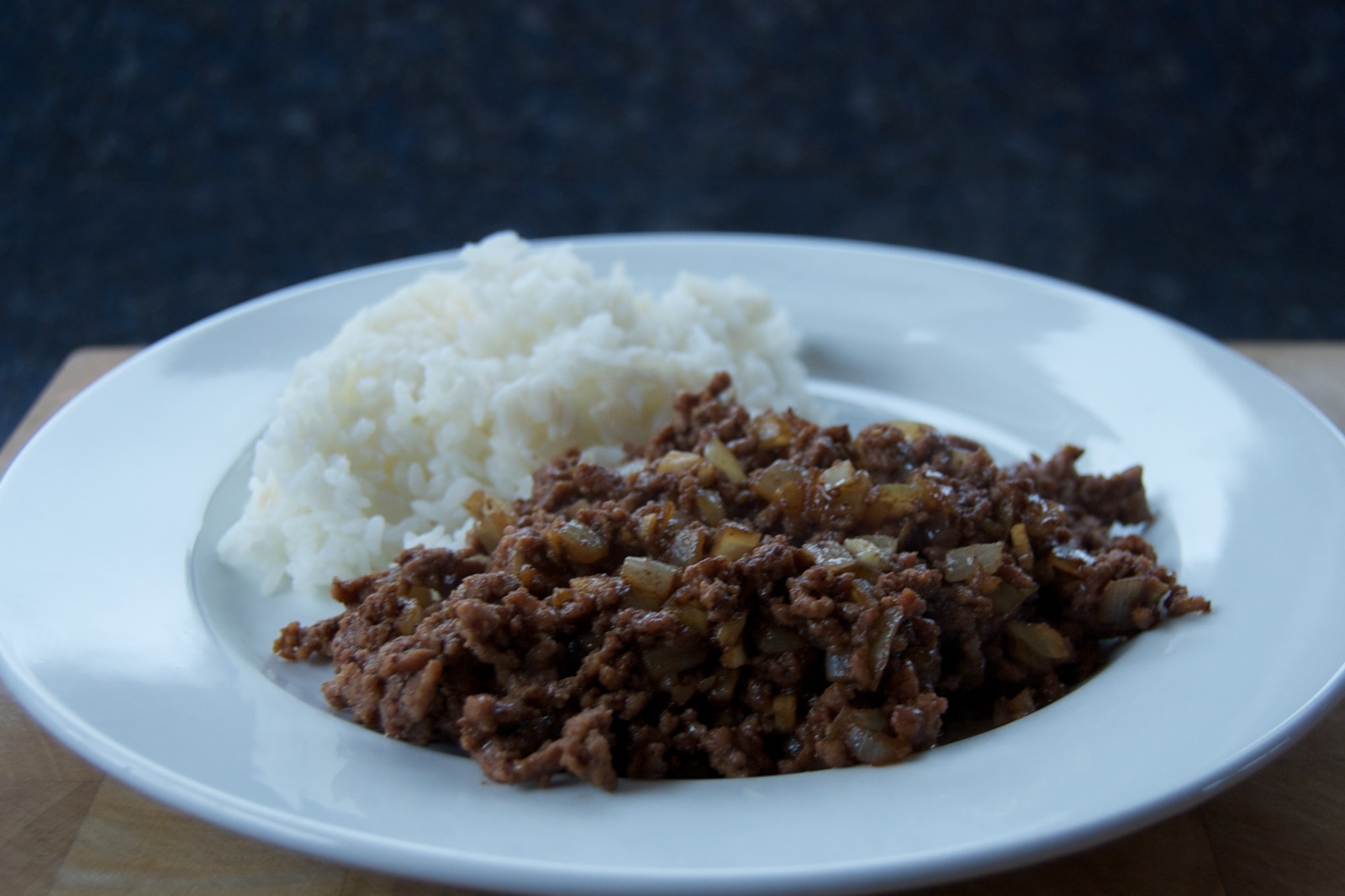 And 2 glasses of Maipe malbec.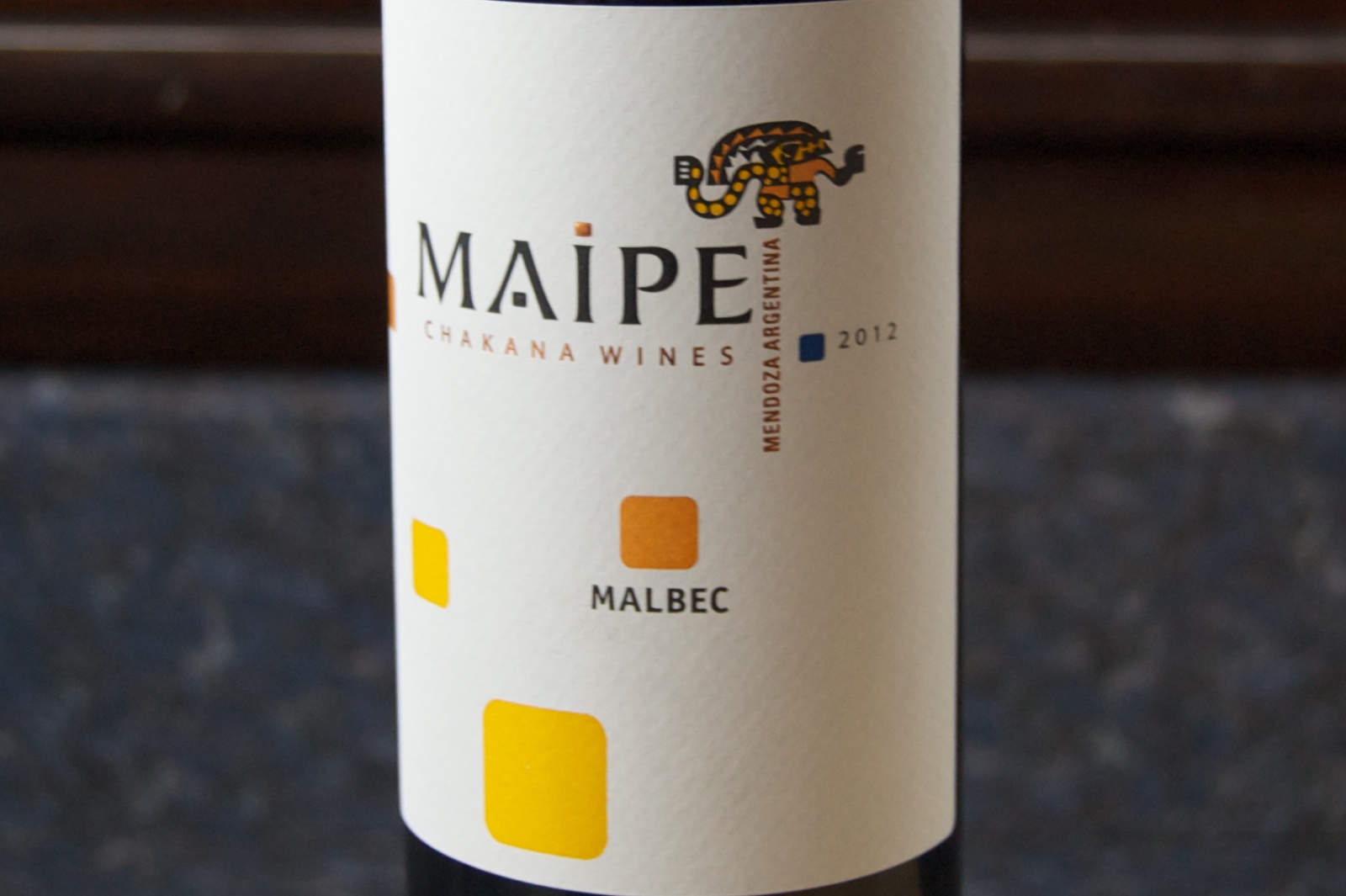 Weight at beginning of the day: 128.6 lbs. Weight at the beginning of the next day: 128.0 lbs.