What I ate: February 27, 2014
Breakfast: Sausage, egg and cheese English muffin . With homemade sausage, an organic egg and Cabot cheddar cheese on a Barowski's whole wheat English muffin.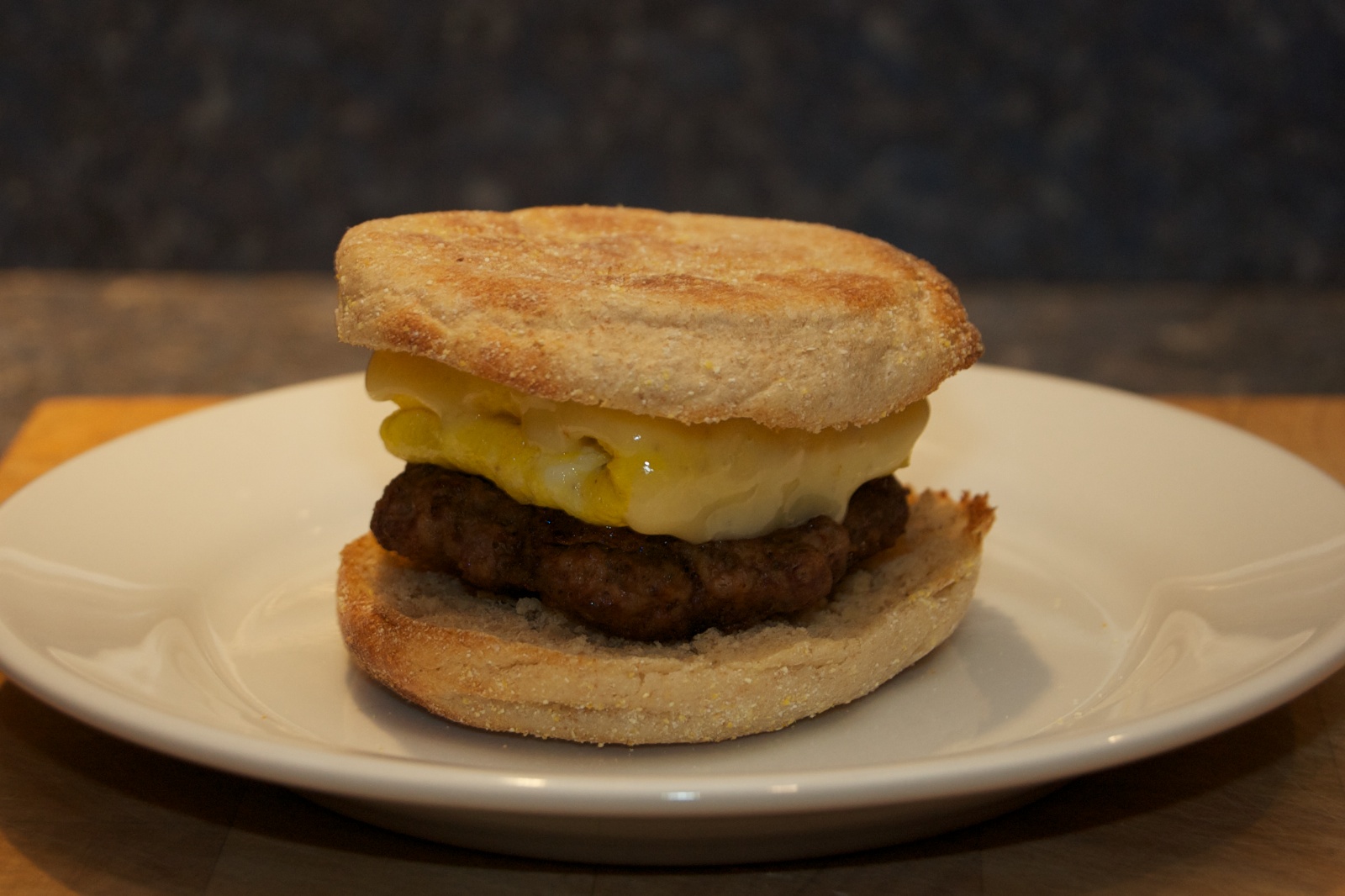 Snack: 1.0 oz. Sriracha chex mix .
Lunch: Tofu, broccoli and scallion stir-fry .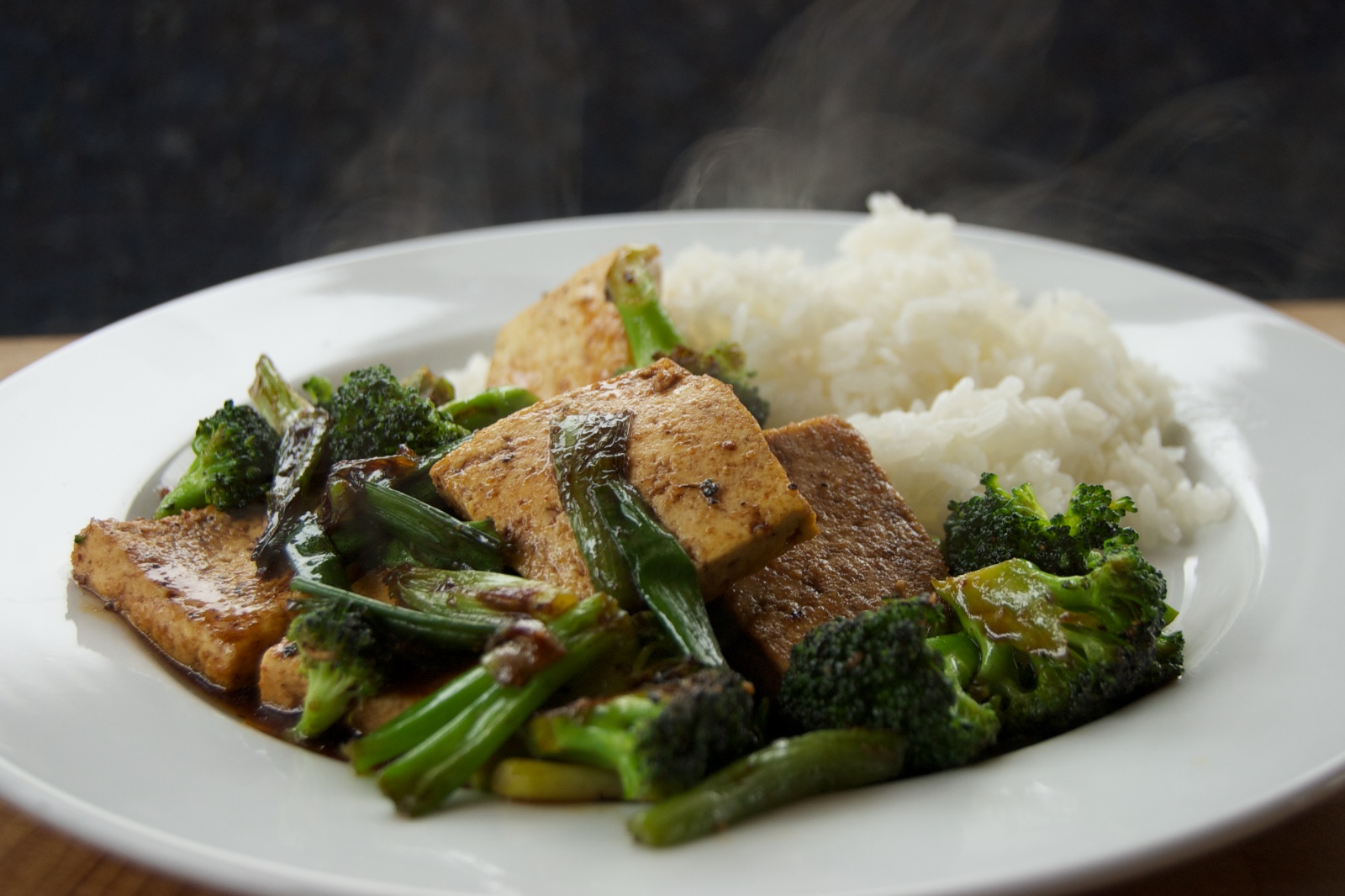 Snack: 0.8 oz. peanuts.
Dinner: Mom's fried rice. Reheat boil-in-bag, 18 minutes. I was actually going to make salmon, but when I was getting the salmon out of the freezer a package of fried rice fell out, so I decided to have that, instead. With a half glass of 90+ New Zealand sauvignon blanc.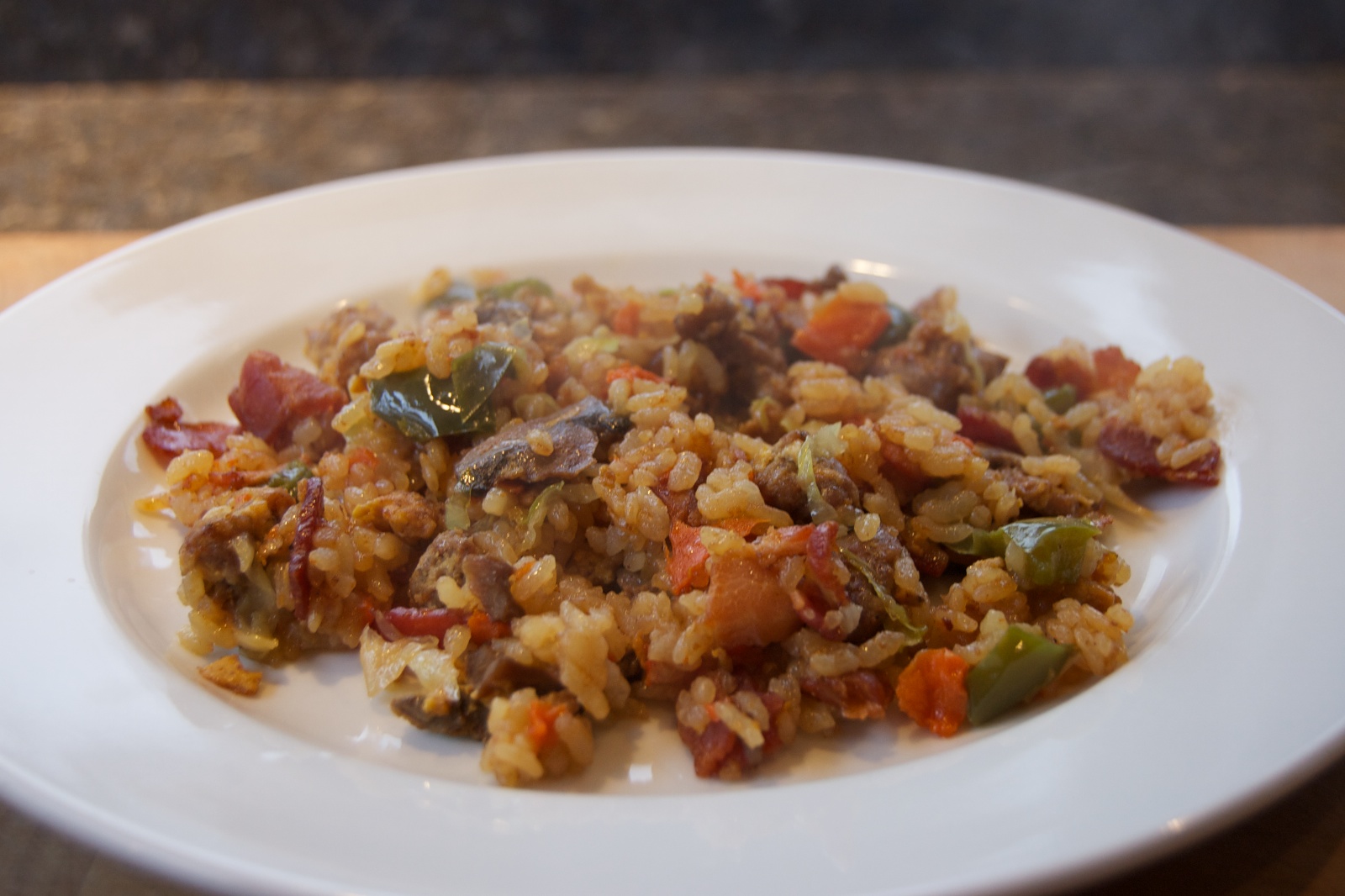 And, later, 2 glasses of Cigar Box malbec.
Weight at beginning of the day: 127.2 lbs. Weight at the beginning of the next day: 126.8 lbs.