What I ate: April 8, 2014
Breakfast: Homemade Blueberry muffin and bacon, both previously frozen. I reheated the bacon in a sauté pan from frozen. I reheated the blueberry muffin for 0:35 in the microwave on high, from frozen.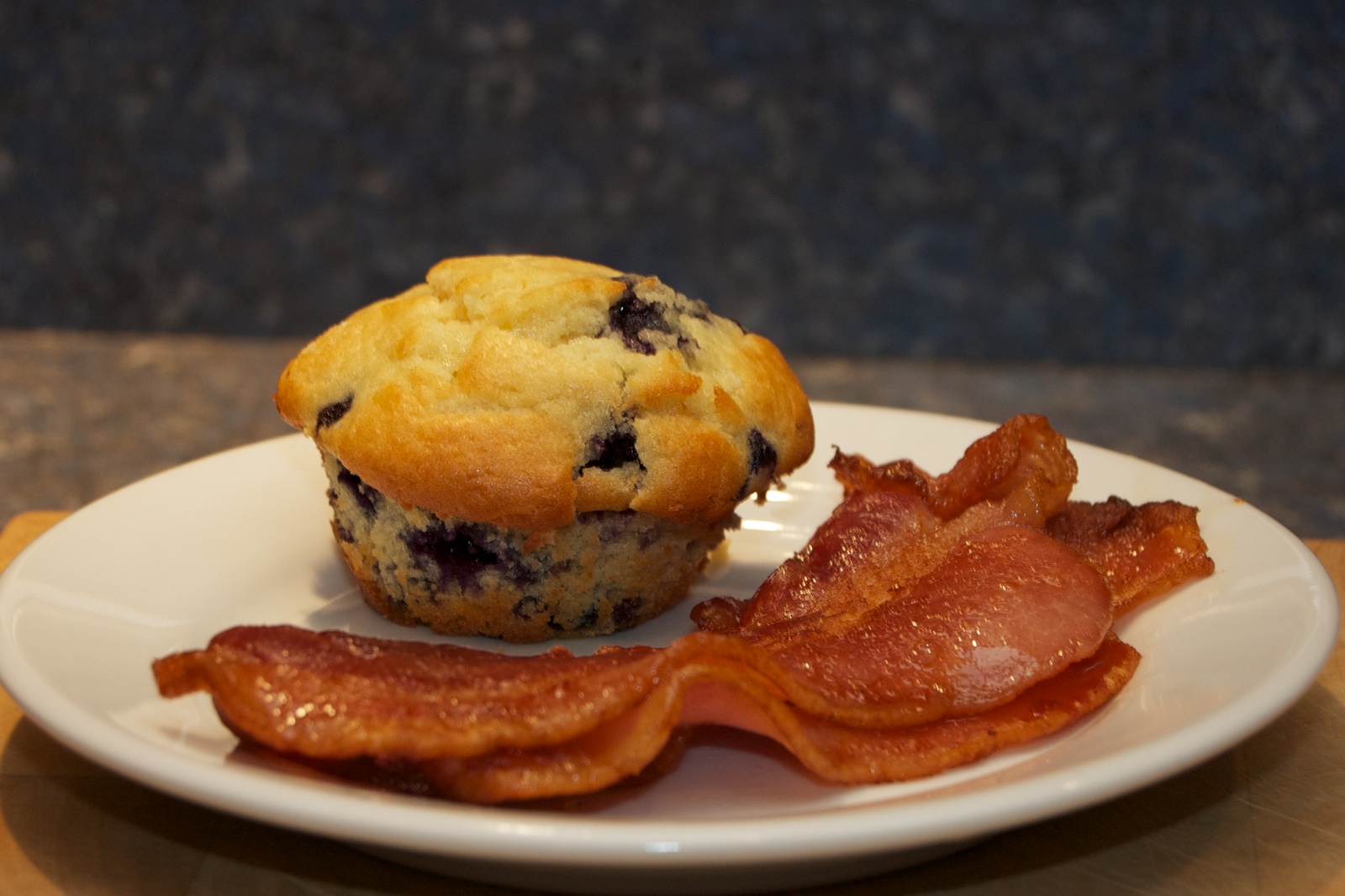 Snack: 1.0 oz. Sriracha chex mix .
Post-breakfast: A half slice of Barowski's wheat bread toast with Woodstock Farms organic peanut butter.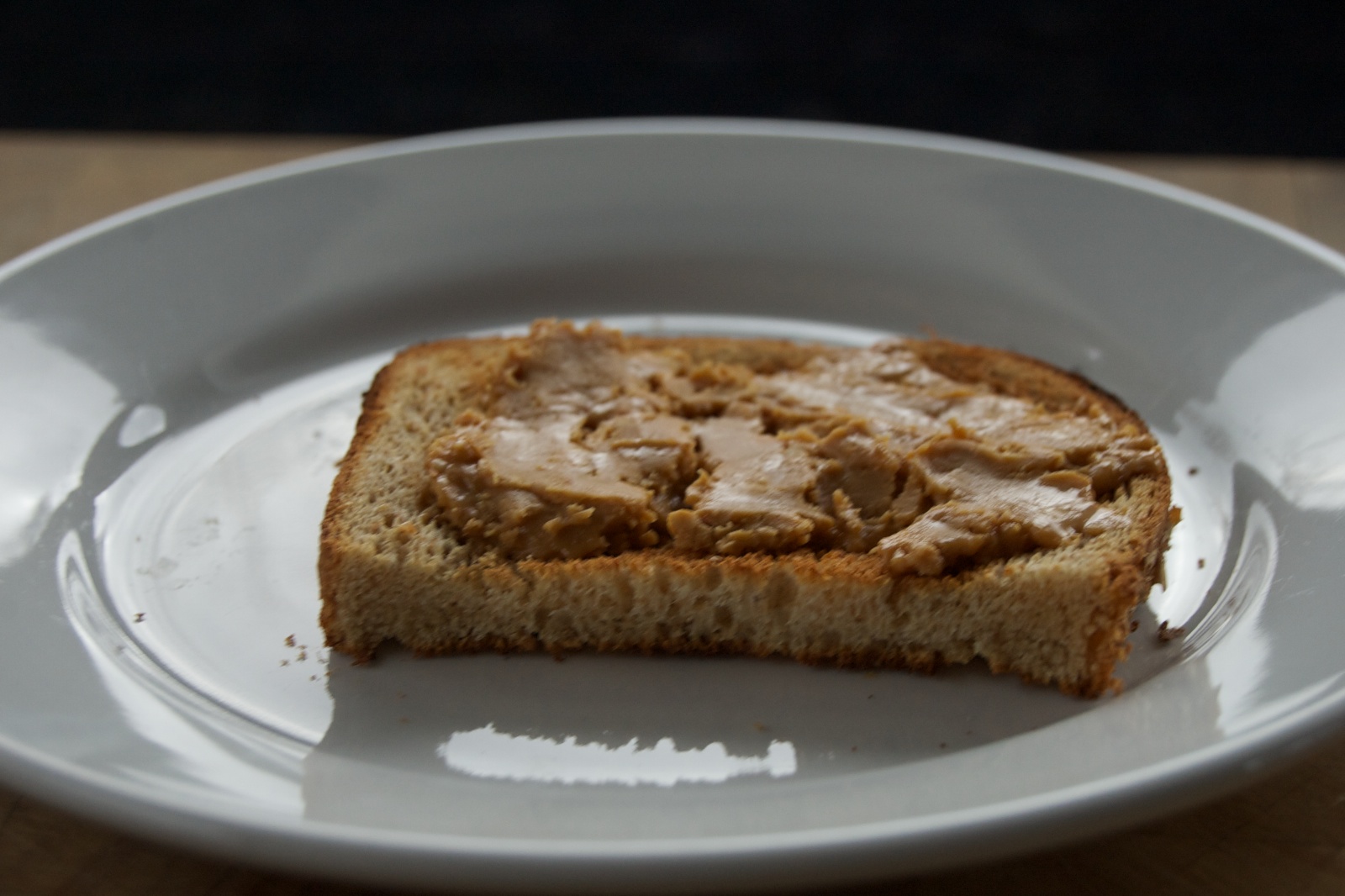 Lunch: Pork with bean sprouts and scallion stir-fry .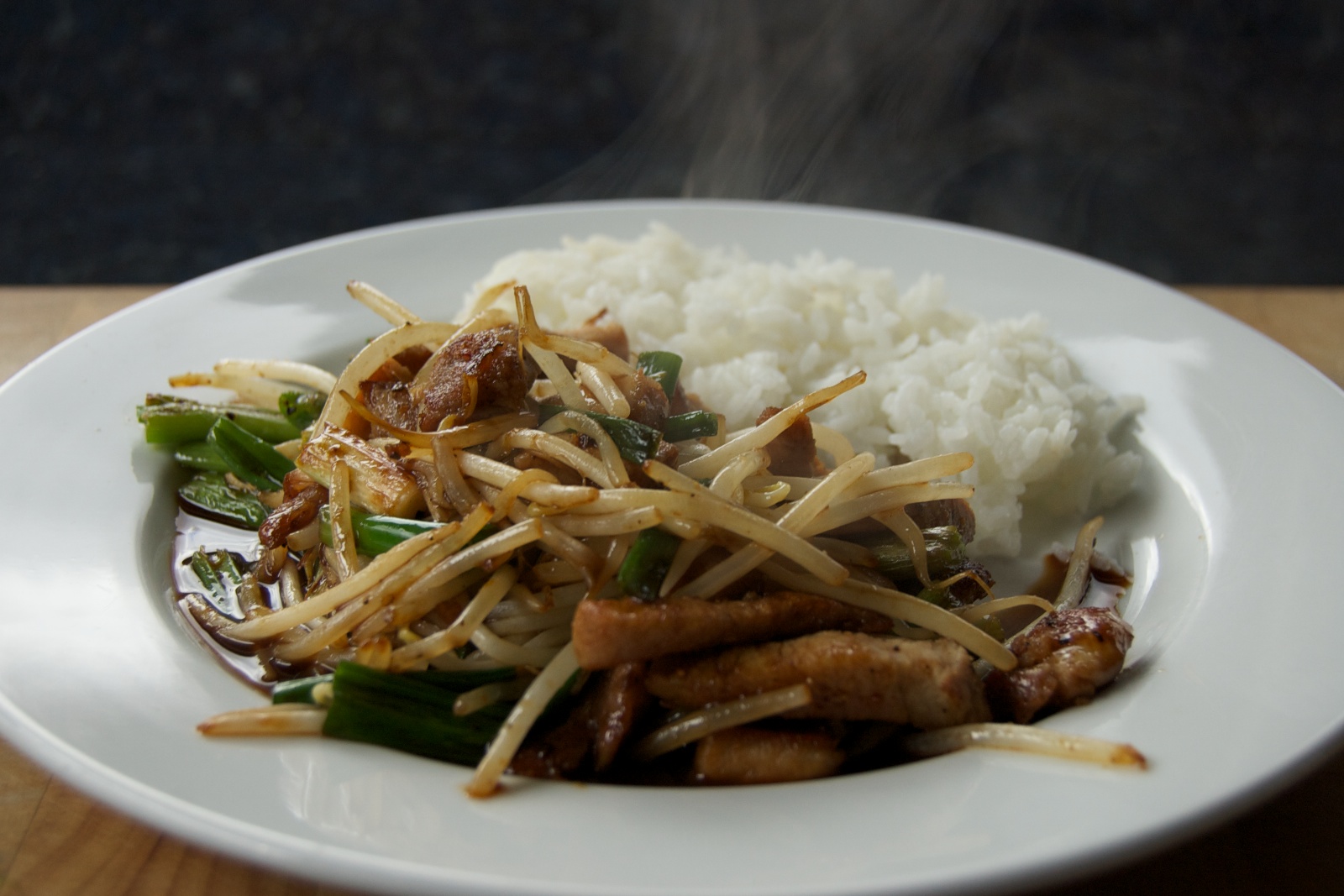 Late lunch/early dinner: Clubhouse Grille sandwich (ham and turkey grilled cheese sandwich) at Applebee's in Oneonta, NY, with Dad. Also, a Blue Moon beer.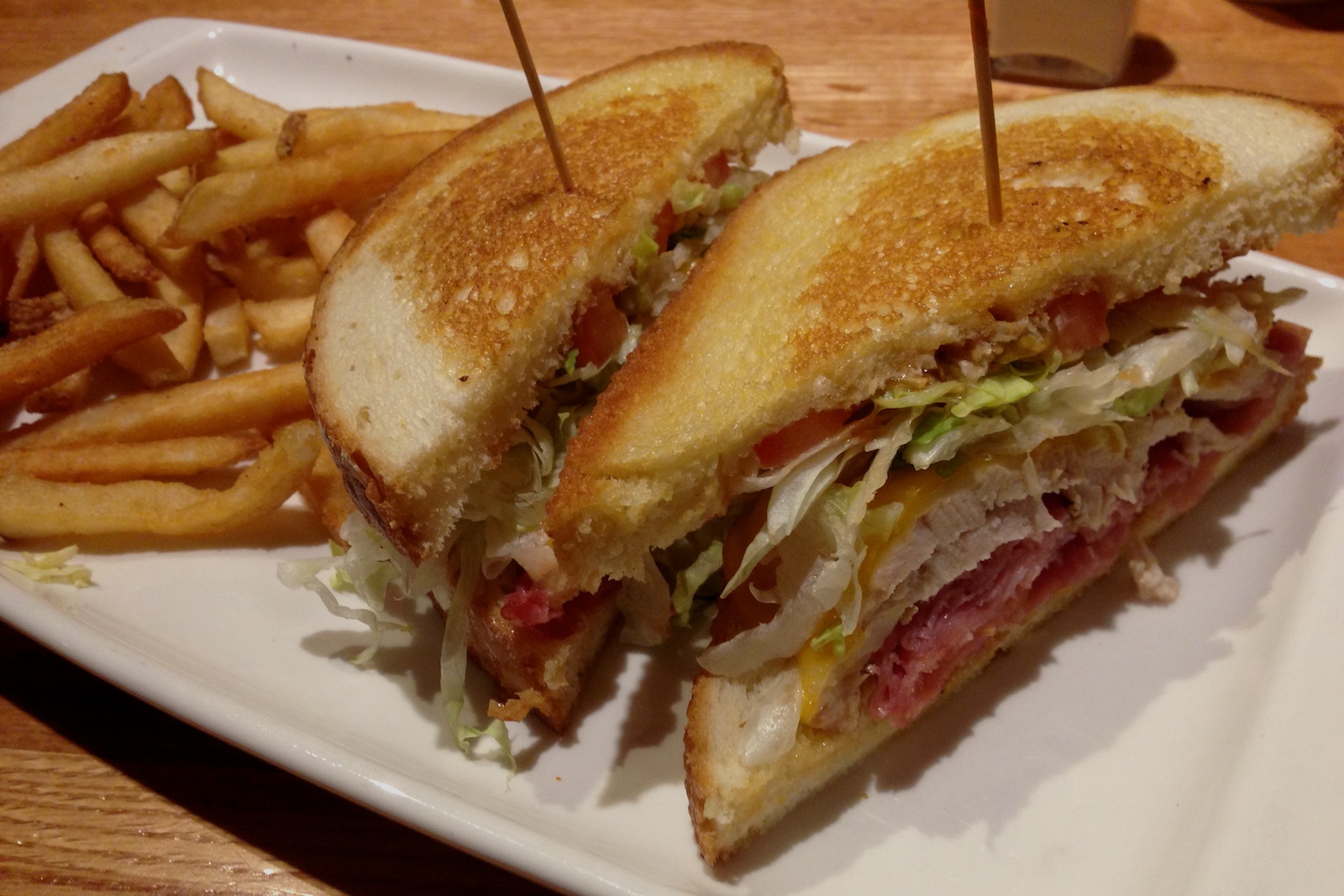 And later, 2 glasses of La Puerta malbec.
Weight at beginning of the day: 127.2 lbs. Weight at the beginning of the next day: 128.0 lbs.