What I ate: April 9, 2014
Breakfast: Chorizo breakfast burrito with chorizo, onion, green pepper, jalapeño and egg.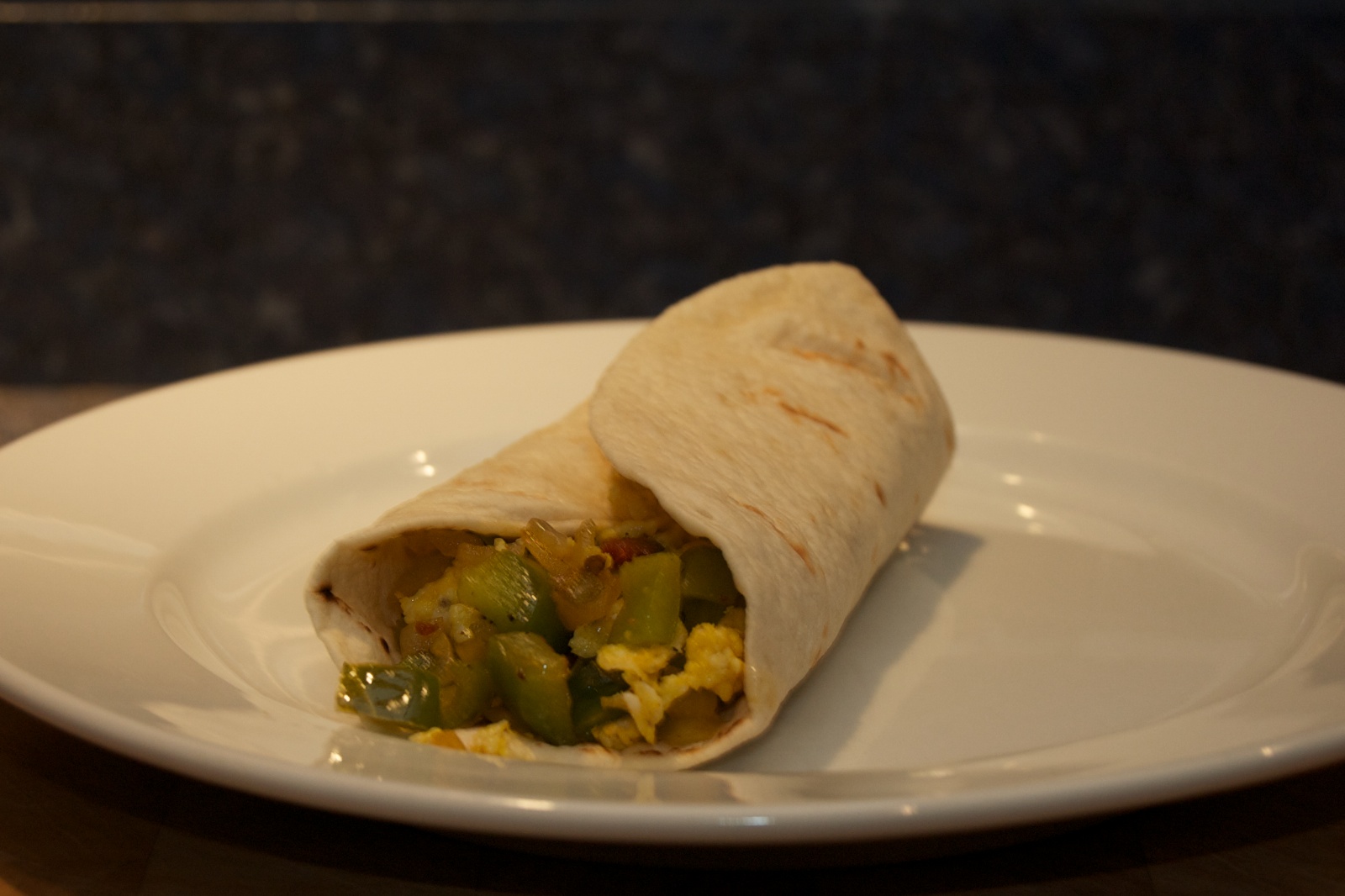 Snack: 1.0 oz. Sriracha chex mix .
Lunch: Veggie sausage and green pepper stir-fry .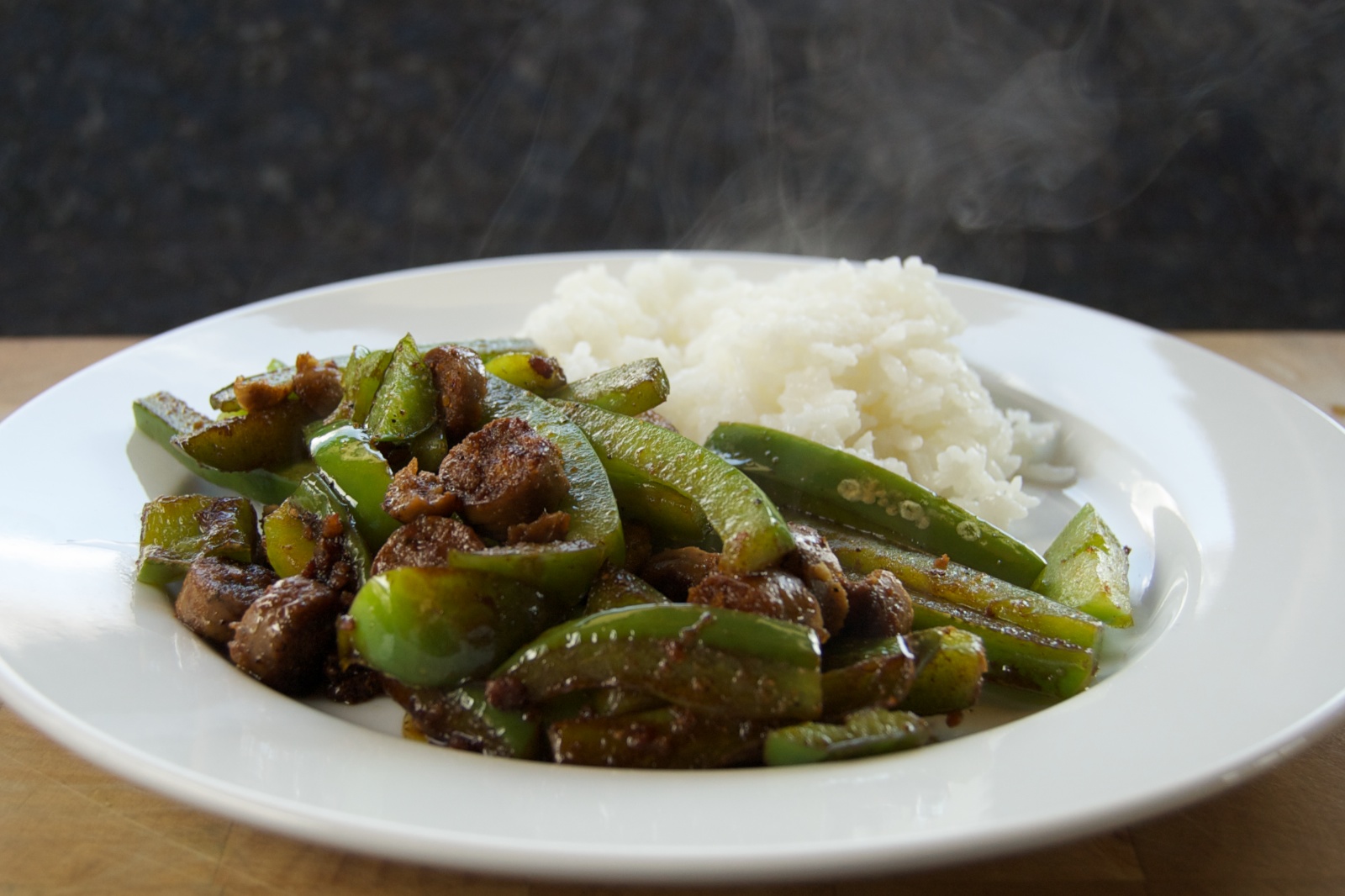 Vacuum marinated a London broil in homemade teriyaki marinade (soy sauce, ginger, garlic, sake and a little sugar).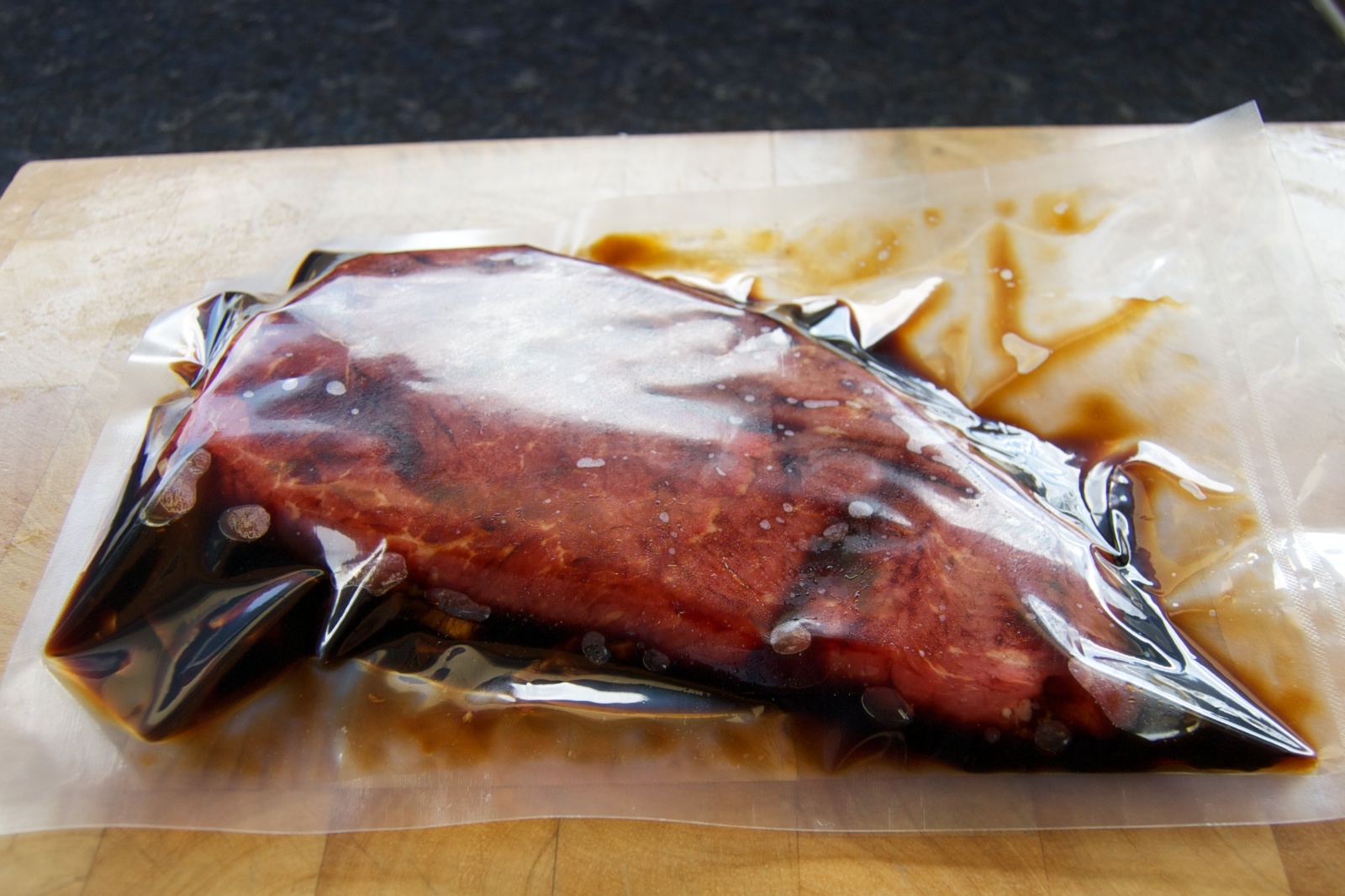 I let it marinate for 4 hours, then grilled it for 3 minutes per side, perfect!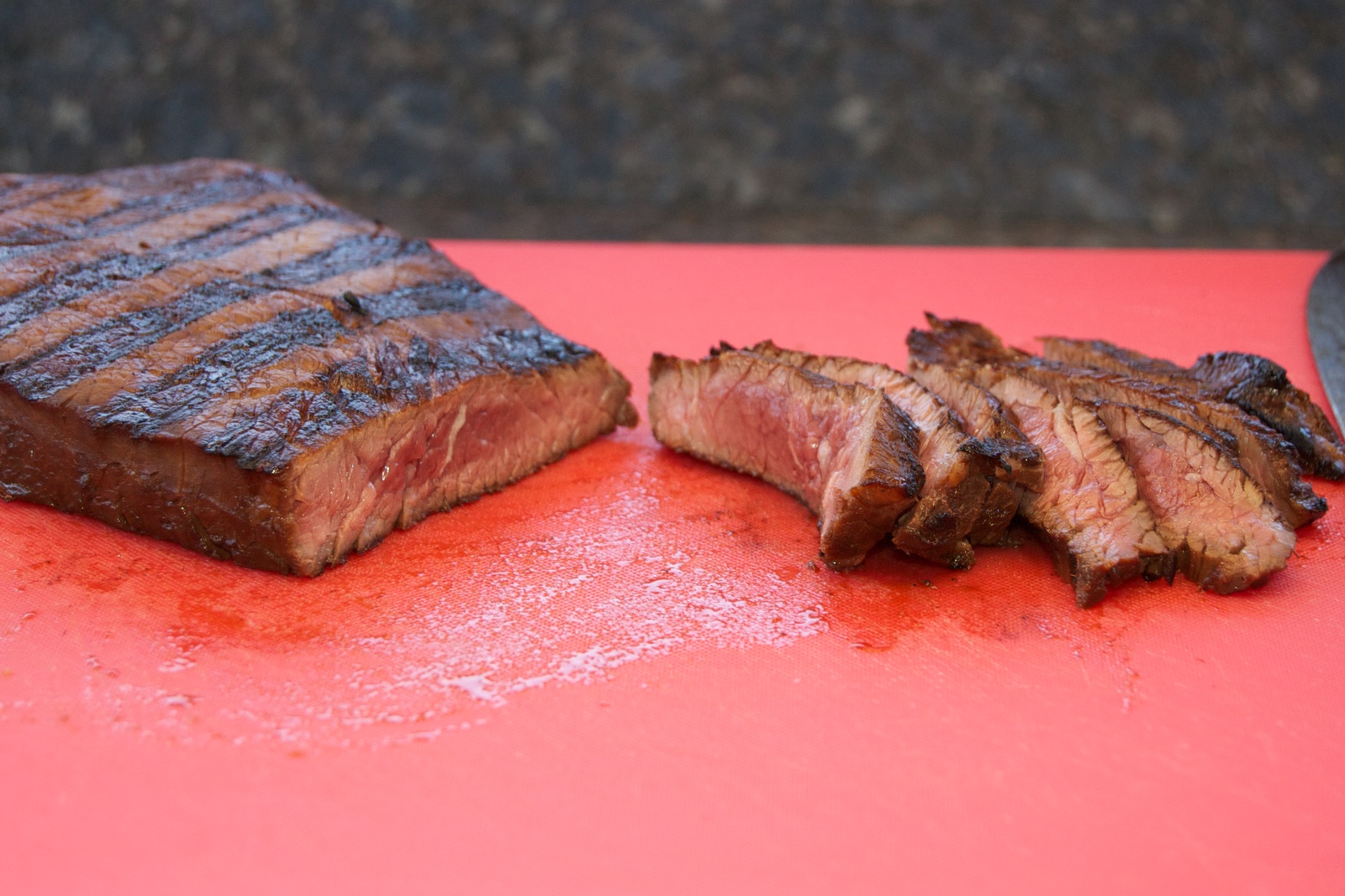 Sliced, vacuum sealed and frozen. This is a really good deal - the 1.21 lb. piece of meat was $ 6.04 and it made 3x 5.0 oz. dinner servings! And it's really tasty.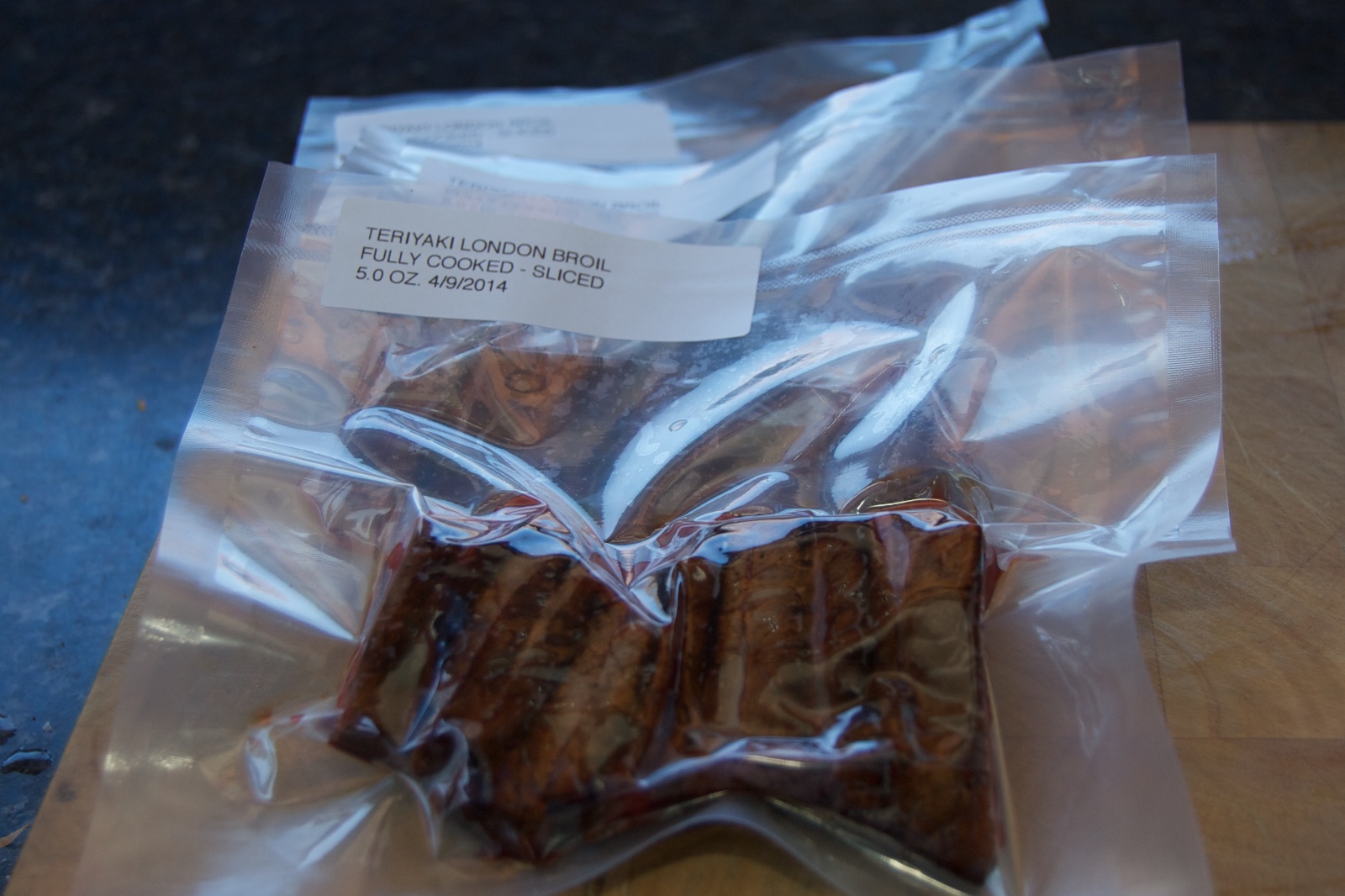 Cooked a batch of homemade spicy pork breakfast sausage patties .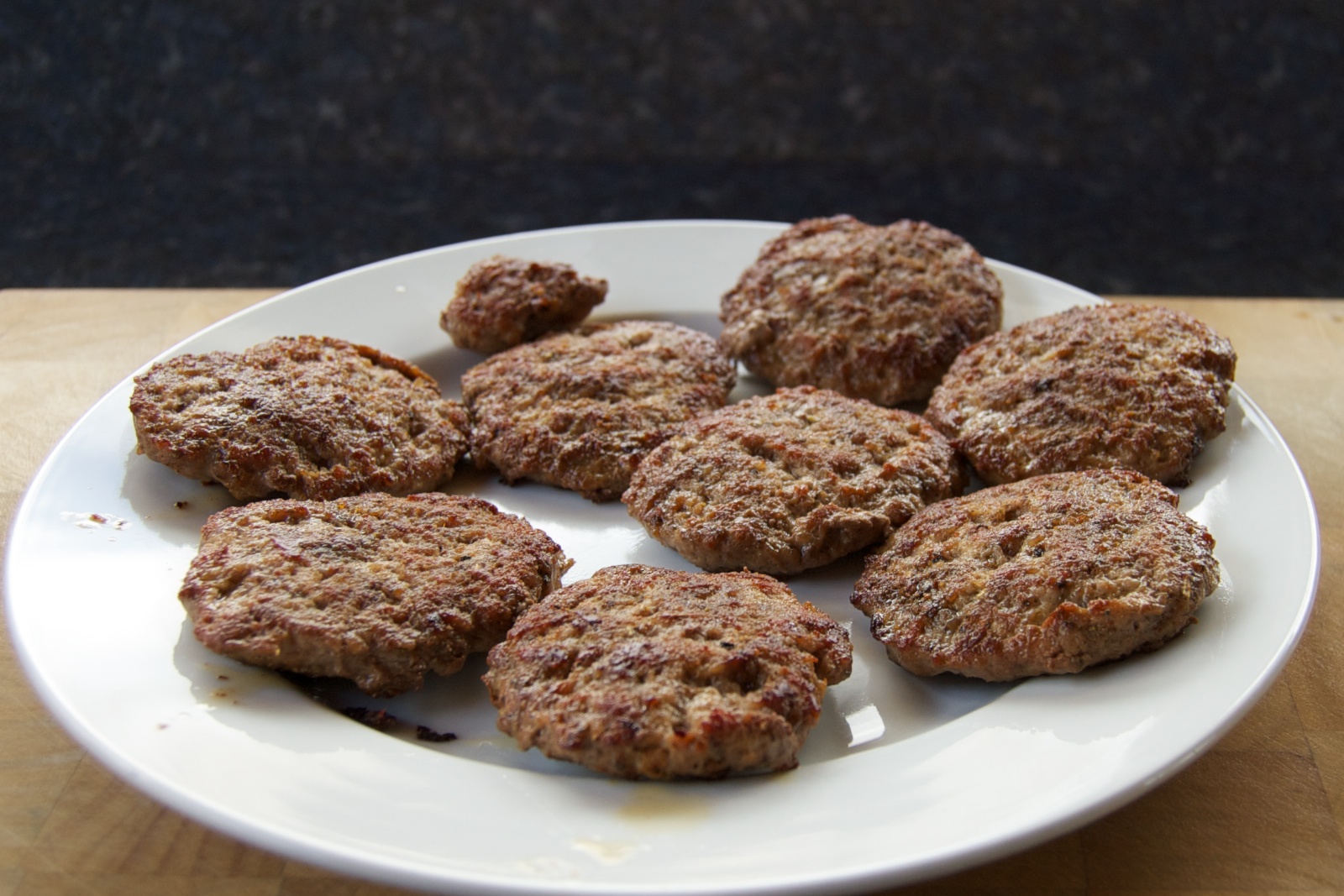 And my pickled red onions are looking like they should. There's no coloring in there - it's all from the red onions.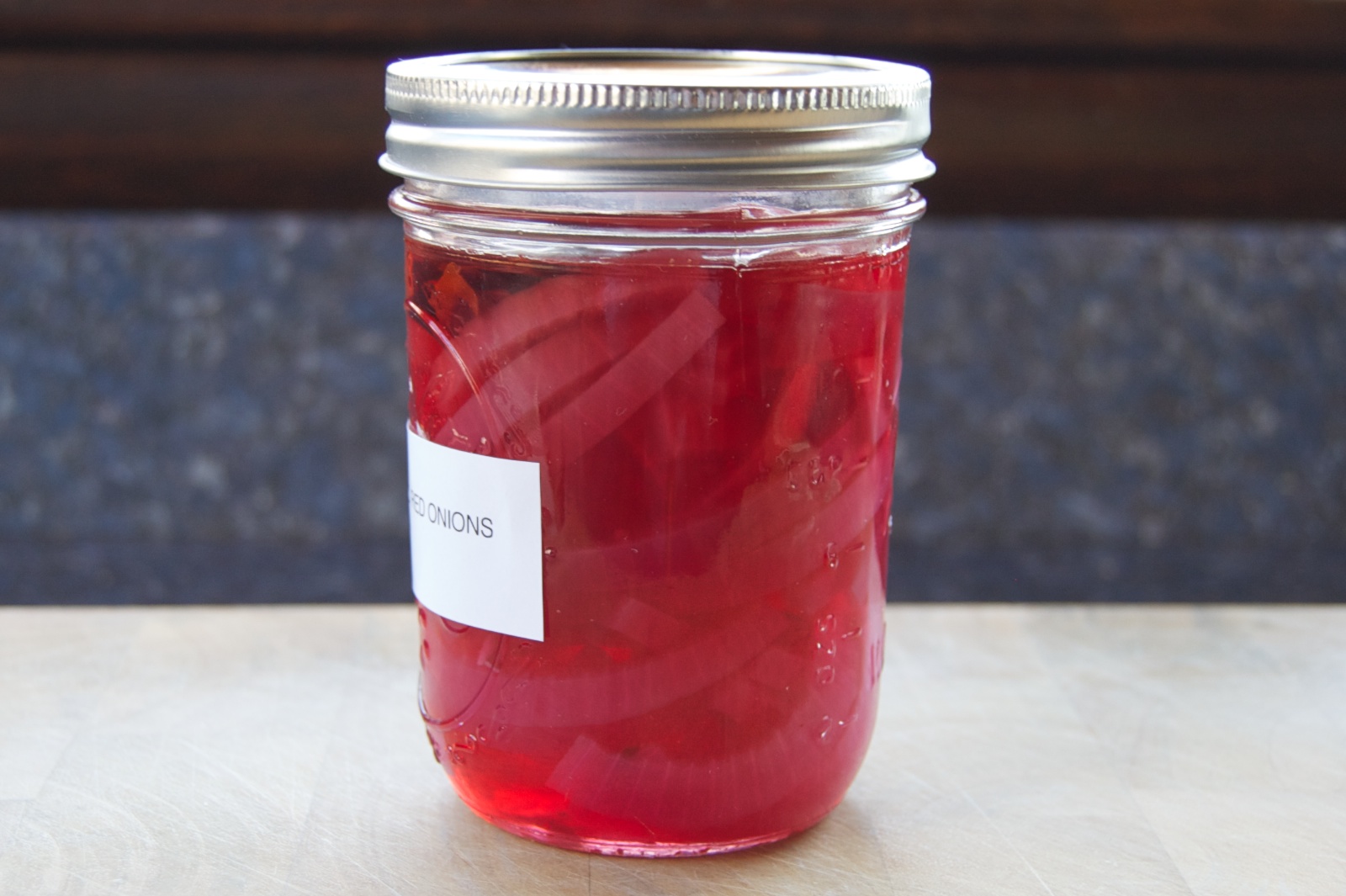 Snack: 1.0 oz. Wavy Lays potato chips with bacon and horseradish sour cream dip.
Dinner: Japanese-style crushed hamburger . With ground beef (5.0 oz. before cooking), onion, fresh ginger, garlic, sake, a little sugar and soy sauce.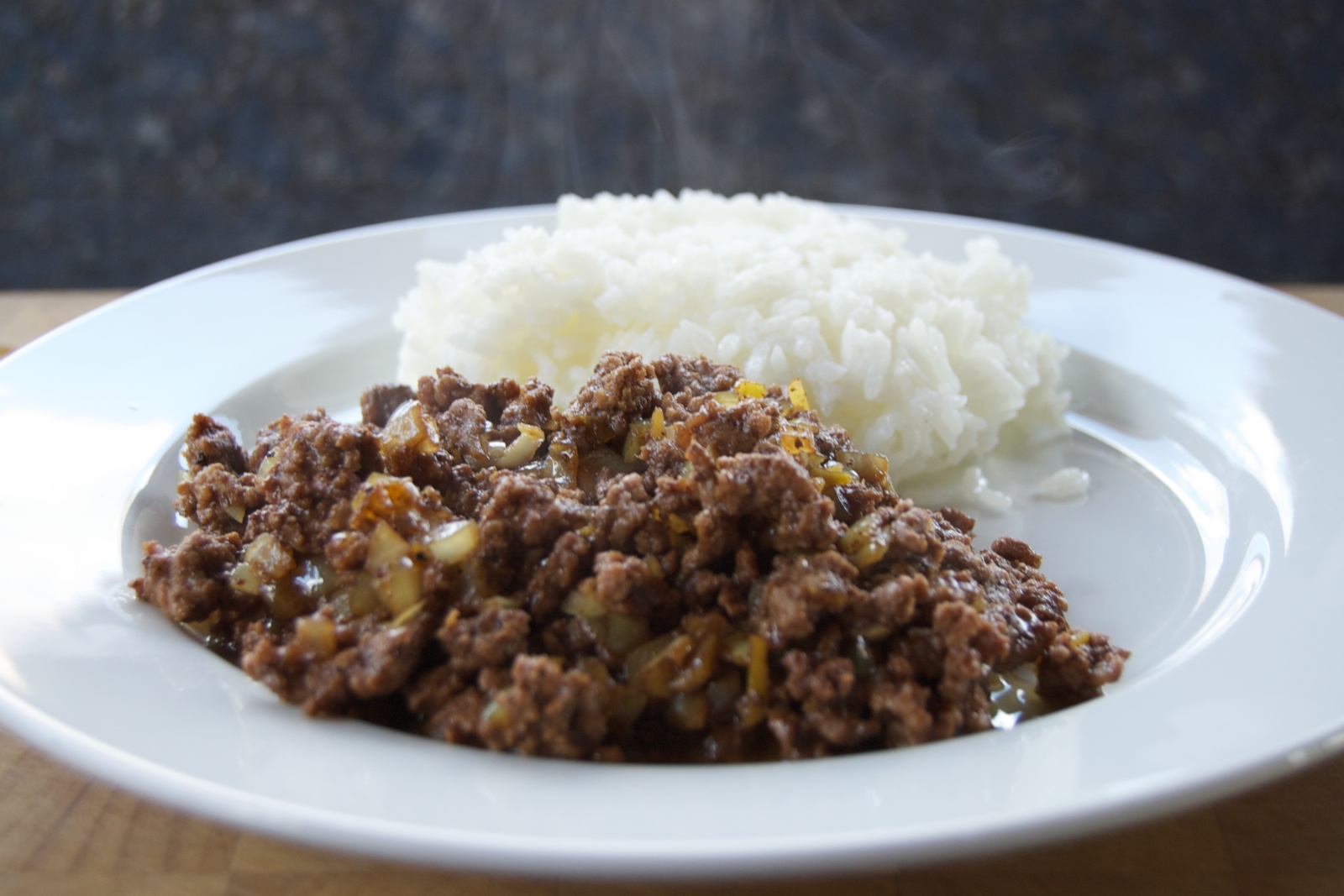 And 2 glasses of Terrazas Altos del Plata malbec.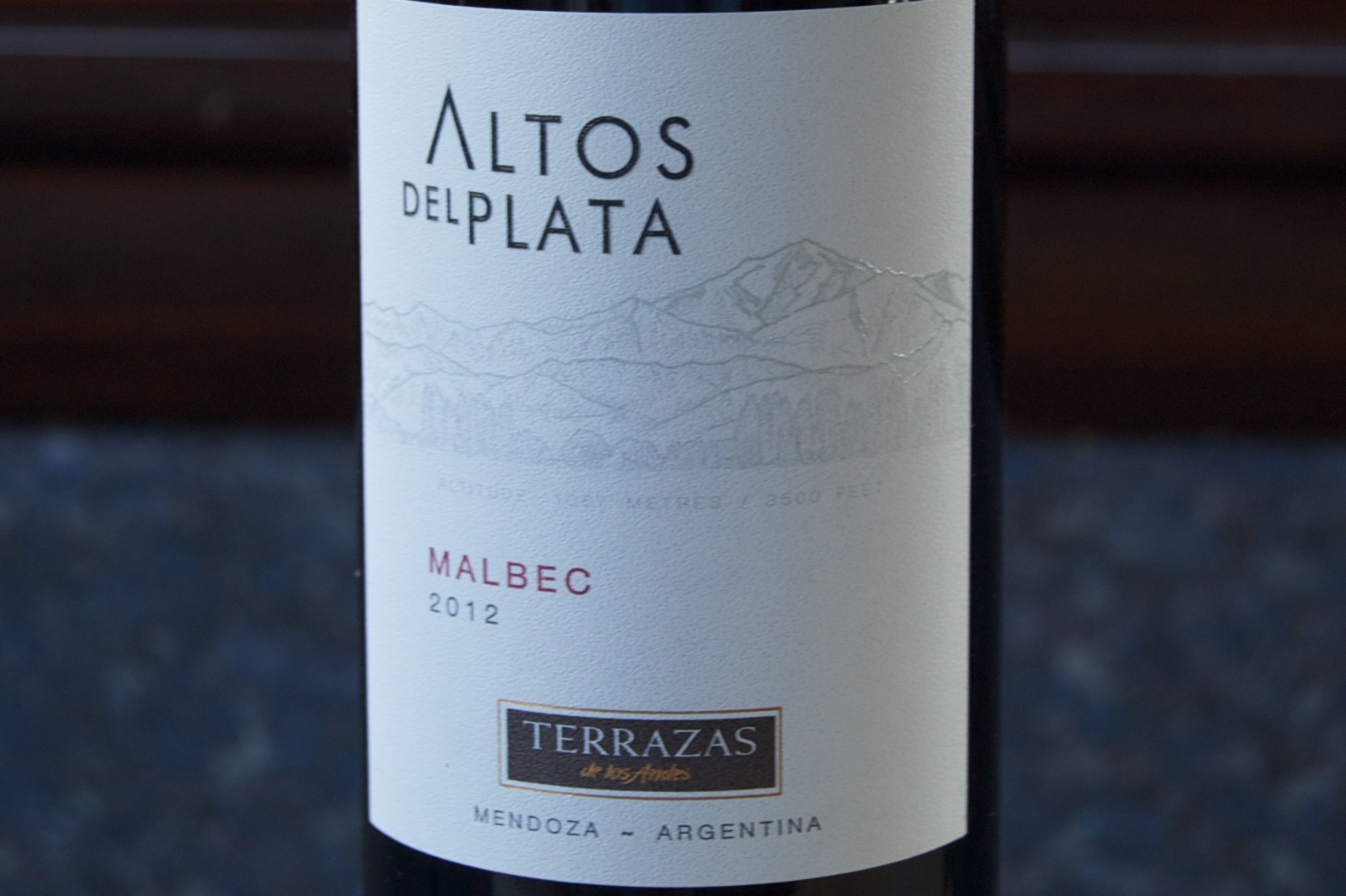 Weight at beginning of the day: 128.0 lbs. Weight at the beginning of the next day: 127.4 lbs.