What I ate: July 23, 2019
Breakfast: Spicy western omelette . Filling cooked Sunday and reheated, in 1 egg, freshly cooked. And a half piece of multigrain toast with butter.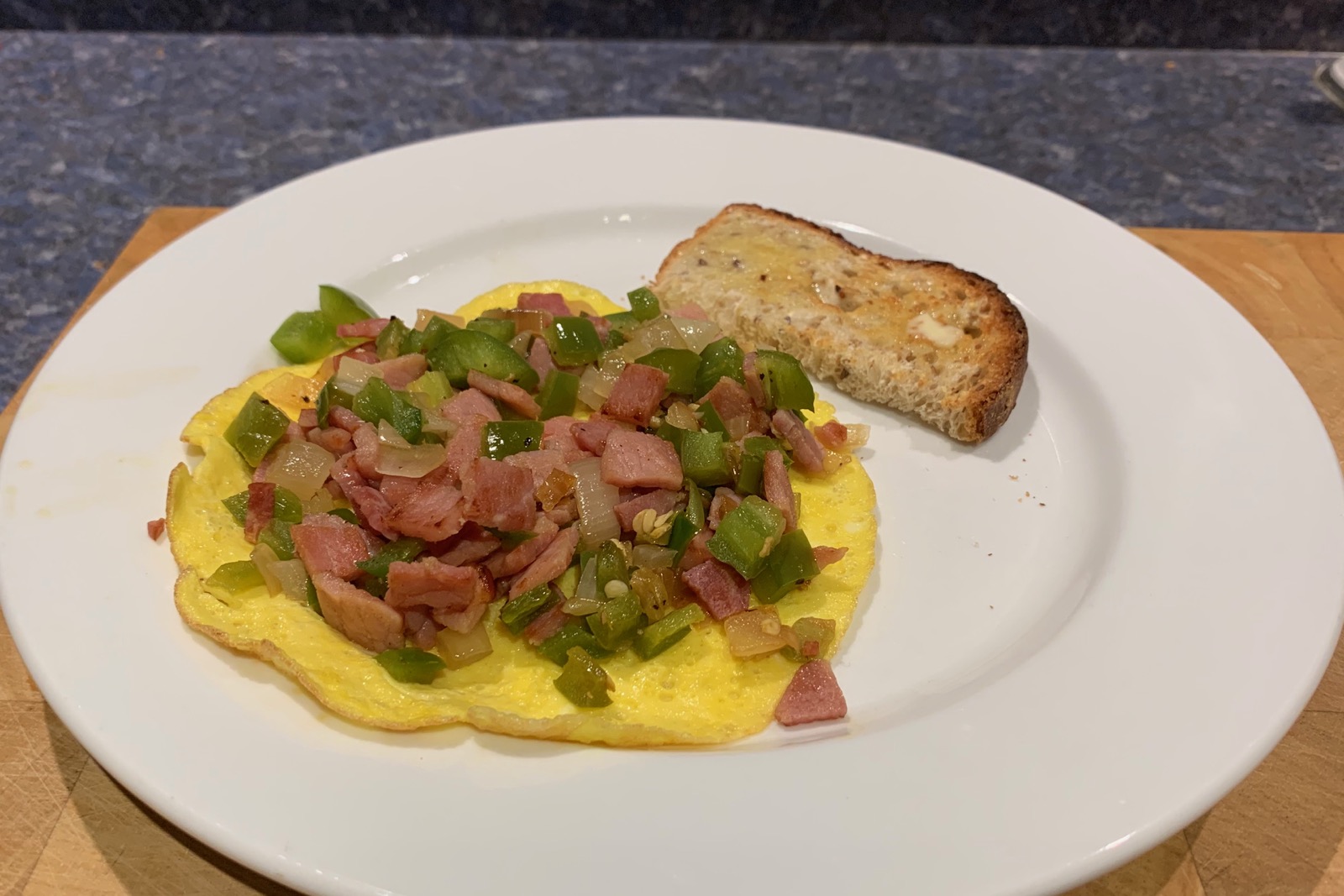 Snack: 1.0 oz. Sriracha chex mix . And, later, Cabot seriously sharp cheddar and almonds.
Lunch: Red lentil fusilli with chickpea pesto .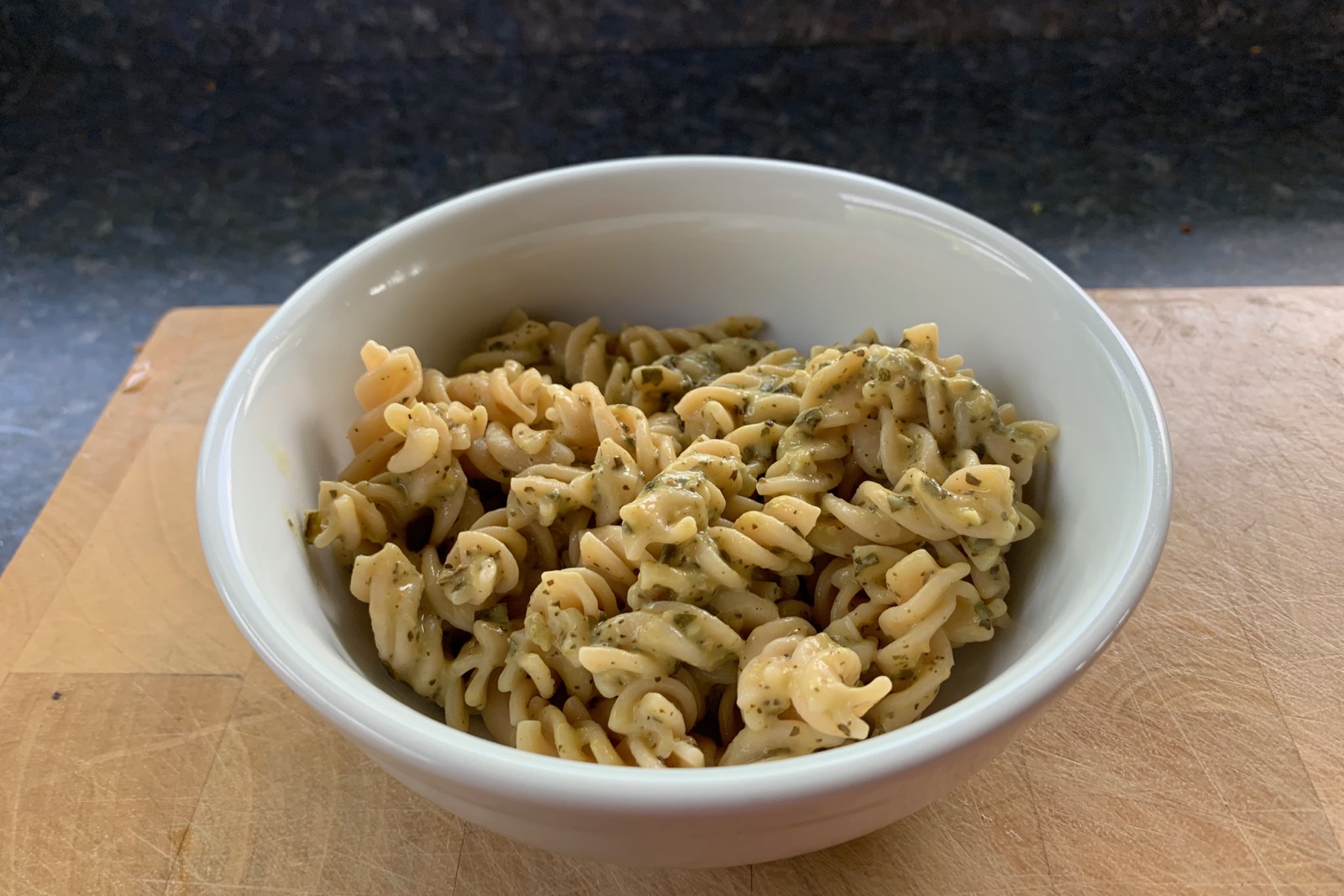 Snack: Peanuts and trail mix. And a few pieces of beef jerky.
Dinner: Shaved brussels with hot smoked salmon . And a glass of Chardonnay. This was not one of my favorites. The hot smoked salmon is overwhelmingly smoky!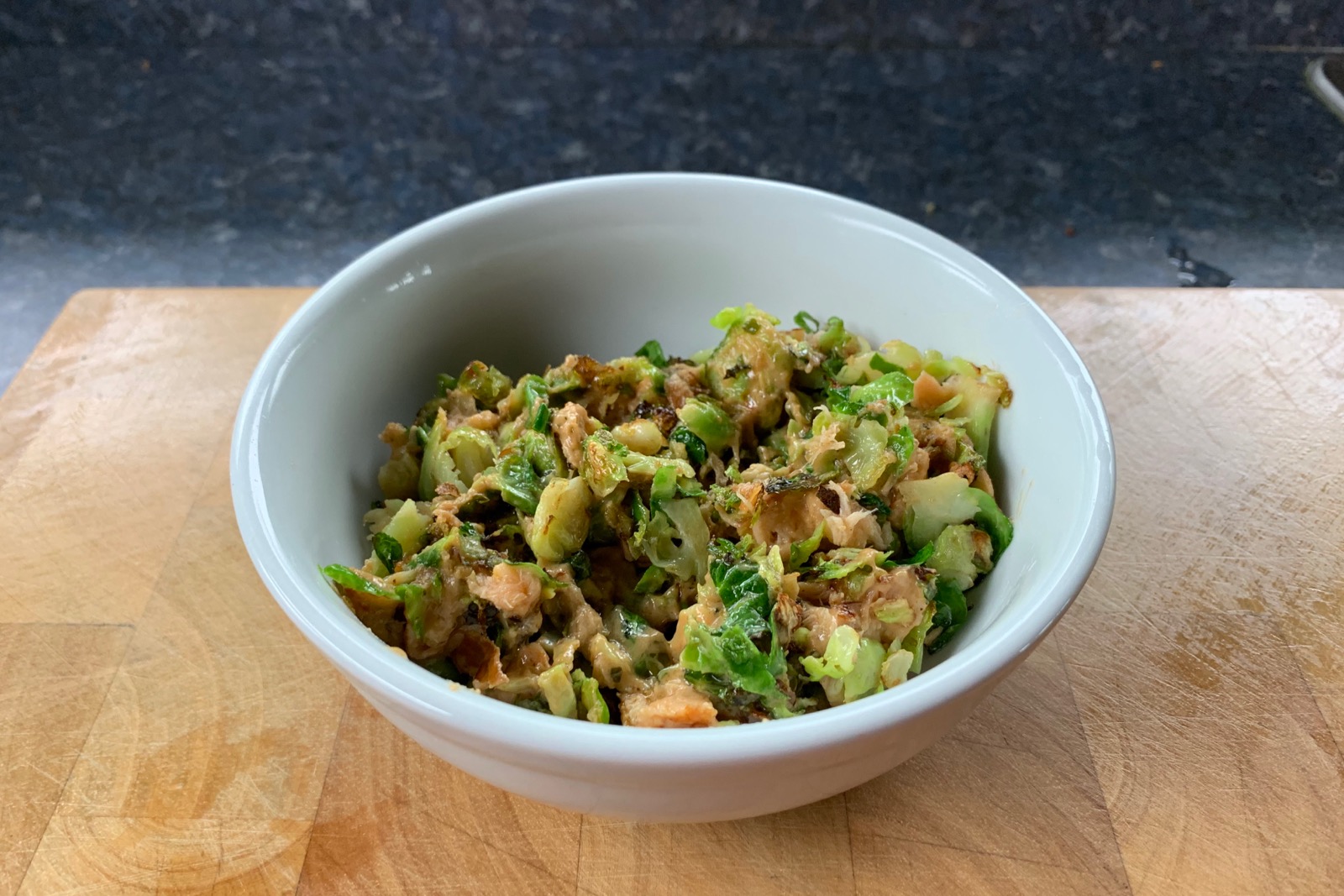 And 65 grams of Halo Top mint chip.
Weight at beginning of the day: 128.0 lbs.
Weight at the beginning of the next day: 127.8 lbs.